Website: http://www.lumintop.com/ (link is external)
Amazon store: http://amzn.to/2421r4t (link is external)
Gearbest link (affiliate)
http://bit.ly/2oDYPea
20% Discount Code for Lumintop Products
XMKGPGRA
So Lumintop sent me a SD75 to review. I originally was not going to put a review here because this is in no way shape or form a budget light. But I decided to because many people come here for advice on lights, and I wanted to do a review in a different way. What I want to do is to take a look at the light and help you make an informed decision as to whether this light lives up to the premium price. We are all here at this forum because we love budget gear. So can the Lumintop SD75 perform well enough to convert the budget minded?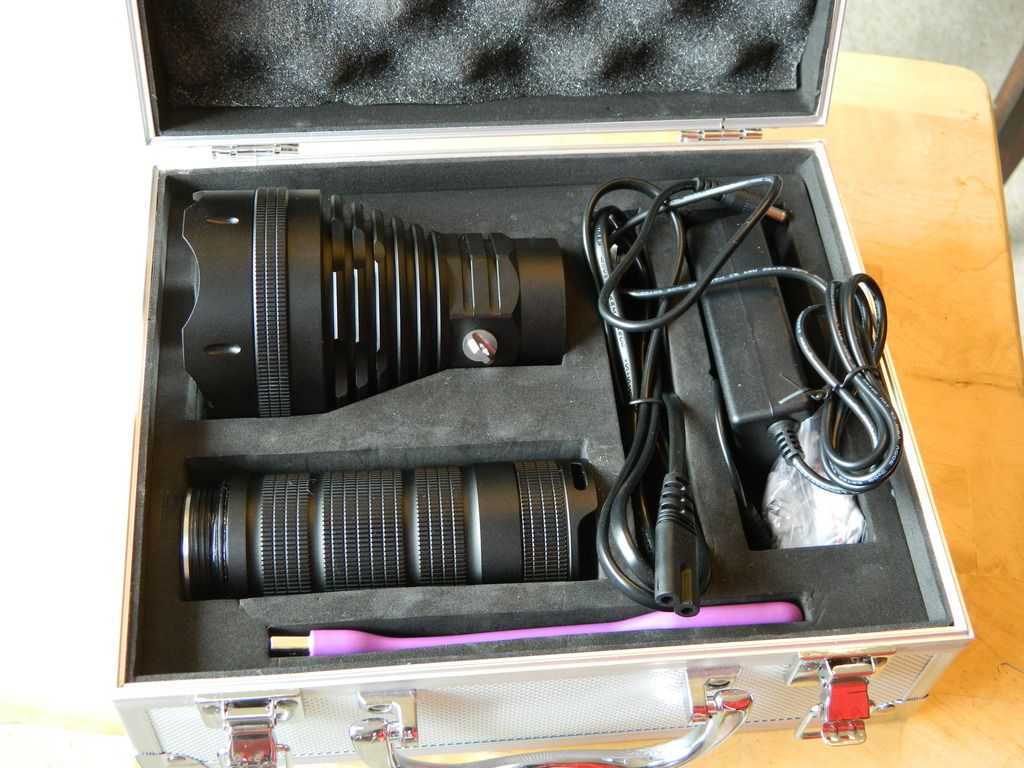 My Youtube Review:
Manufacturer Specs:
Model: SD75
Lamp Beads: Cree XHP70
Beads Number: 1
Lumens: 4000Lm
Peak Beam Intensity: 106200cd
Switch Location: Tail Cap, Side Switch
Feature: Integrated Heat Dissipation Design, Power Indicator, Tail Stand, Reverse Polarity Protection, Tripod Mount, Memory Function
Function: Hiking, Rescue, Walking, Search, Exploring, Law Enforcement, Household Use, Police, Military and Tactical, Camping, Seeking Survival
Battery Type: 18650
Battery Quantity: 4 (not included)
Mode: 4 (High > Mid > Low > Strobe)
Mode Memory: Yes
Rechargeable: Yes
Waterproof: IPX-8 Standard Waterproof (Underwater 2m)
Specification
Power Source: Battery
Charger Input Voltage: 9 – 15V
Charger Output Voltage: 5V 1A / 2A
Reflector: Aluminum Textured Orange Peel Reflector
Lens: Toughened Ultra-clear Double Glass Lens with Anti-reflective Coating
Impact Resistance: 1.5m
Beam Distance: 601-700m
Flashlight Processing Technology: Aerospace Grade Aluminum Body with Anti Scratching Type III Hard Anodization
Available Light Color: White
Available Color: Black
Dimension and Weight
Product weight: 0.831 kg
Package weight: 1.95 kg
Product size (L x W x H): 24.8 × 8.99 × 8.99 cm / 9.75 × 3.53 × 3.53 inches
Package size (L x W x H): 26 × 23 × 11 cm / 10.22 × 9.04 × 4.32 inches
Package Contents:
Package Contents: 1 x Lumintop SD75 LED Flashlight, 1 x US Plug Charger, 1 x Car Charger Cable, 1 x Bendable LED USB Light, 2 x O-ring, 1 x Solid Aluminum Gift Box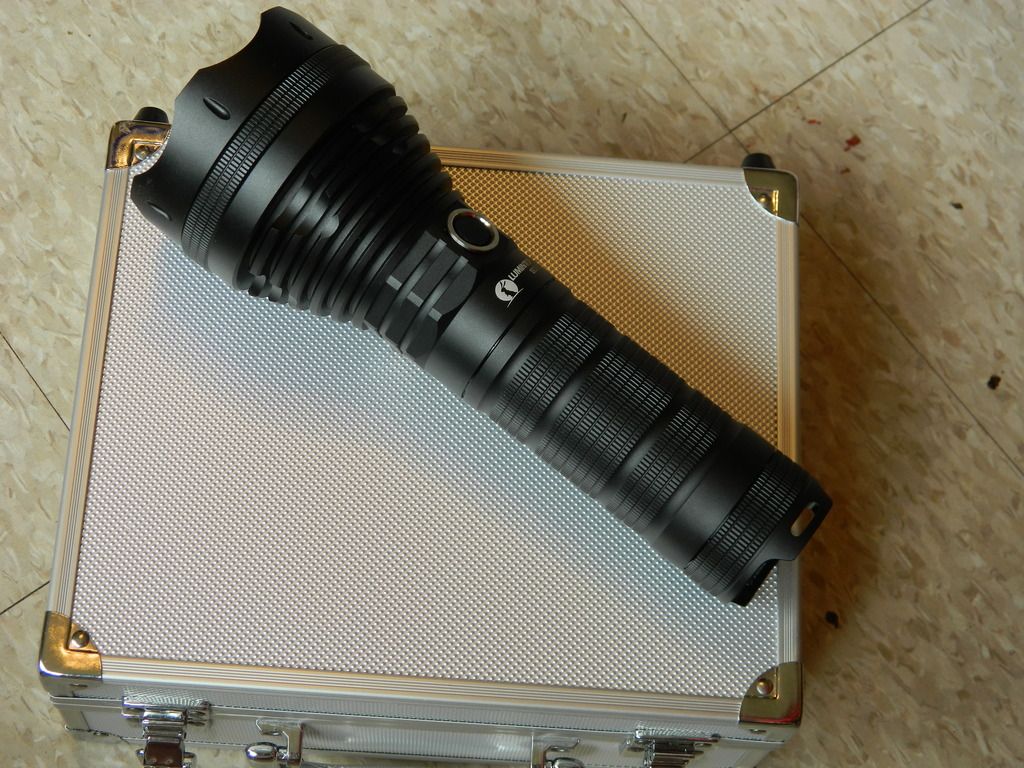 So this thing is huge! Your not going to be able to carry it around comfortably, it's definitely not going to fit into your pocket. You can see that it also comes with a massive amount of accessories. So many in fact that it needs a padded case to carry all this stuff around in!
The question is why on Earth would you want this flashlight? I can't answer that question by showing you a bunch of runtime graphs, or other fancy charts. I'm keeping my charts to a minimum for this because in the end what we want to know is this light worth it.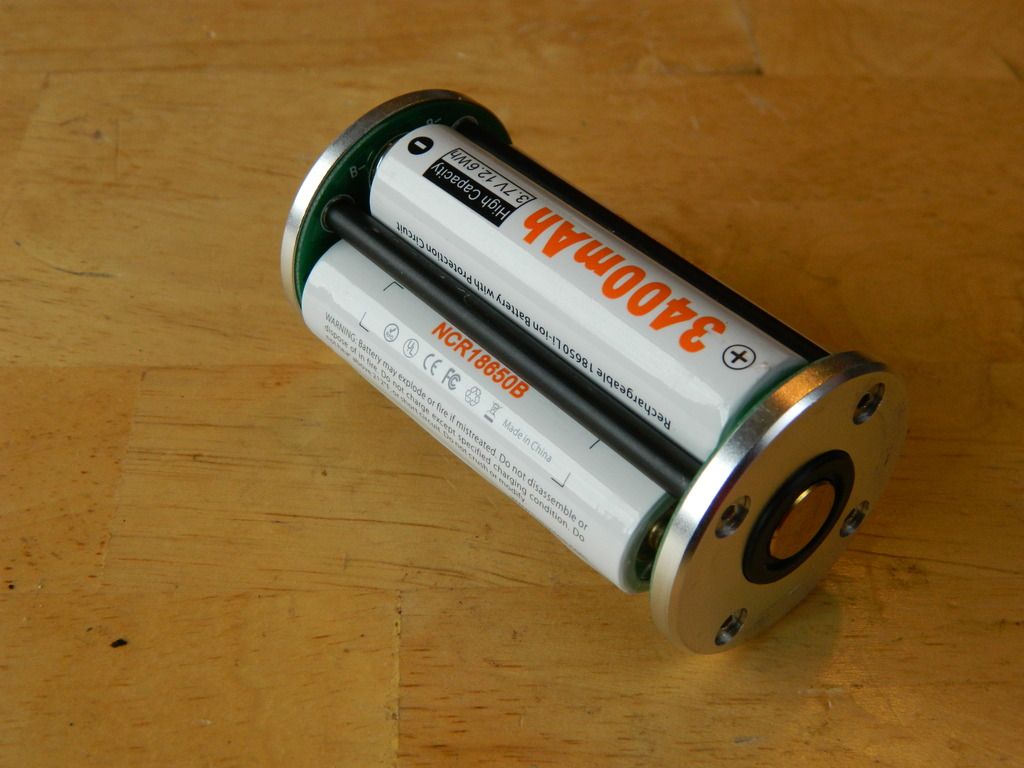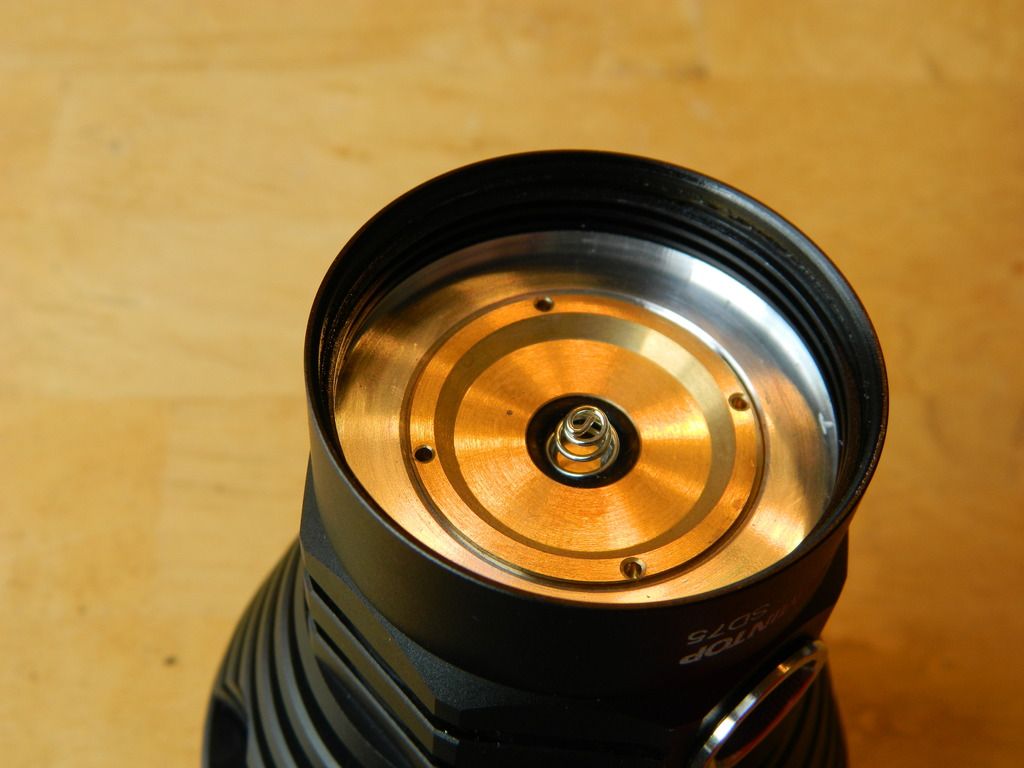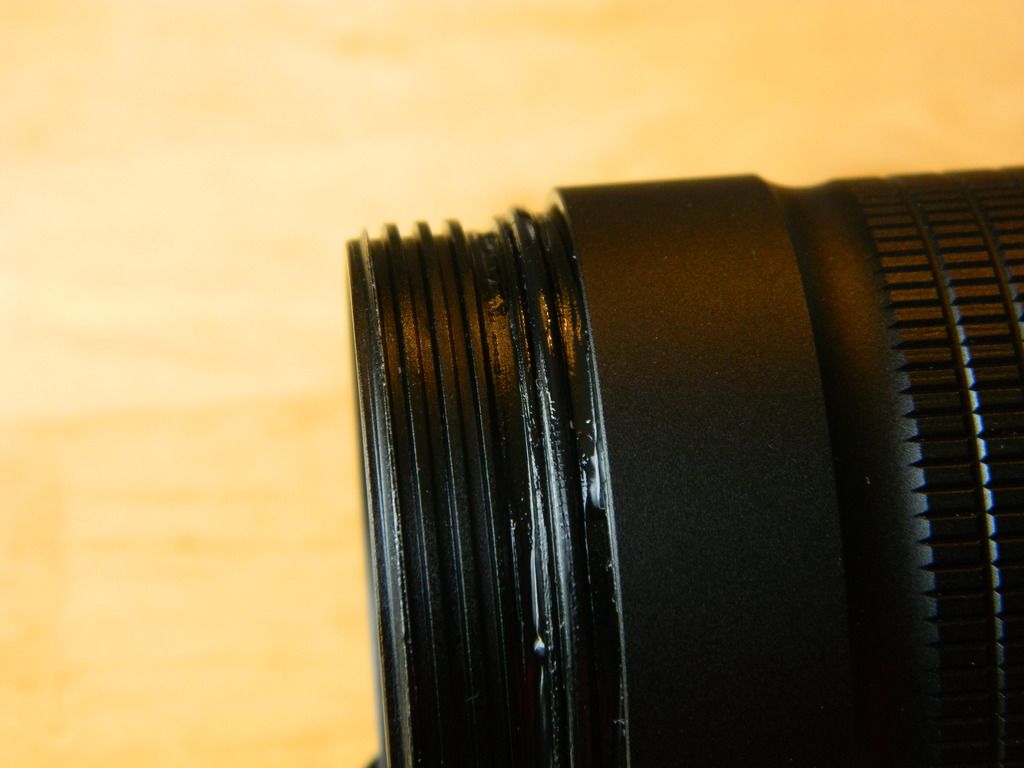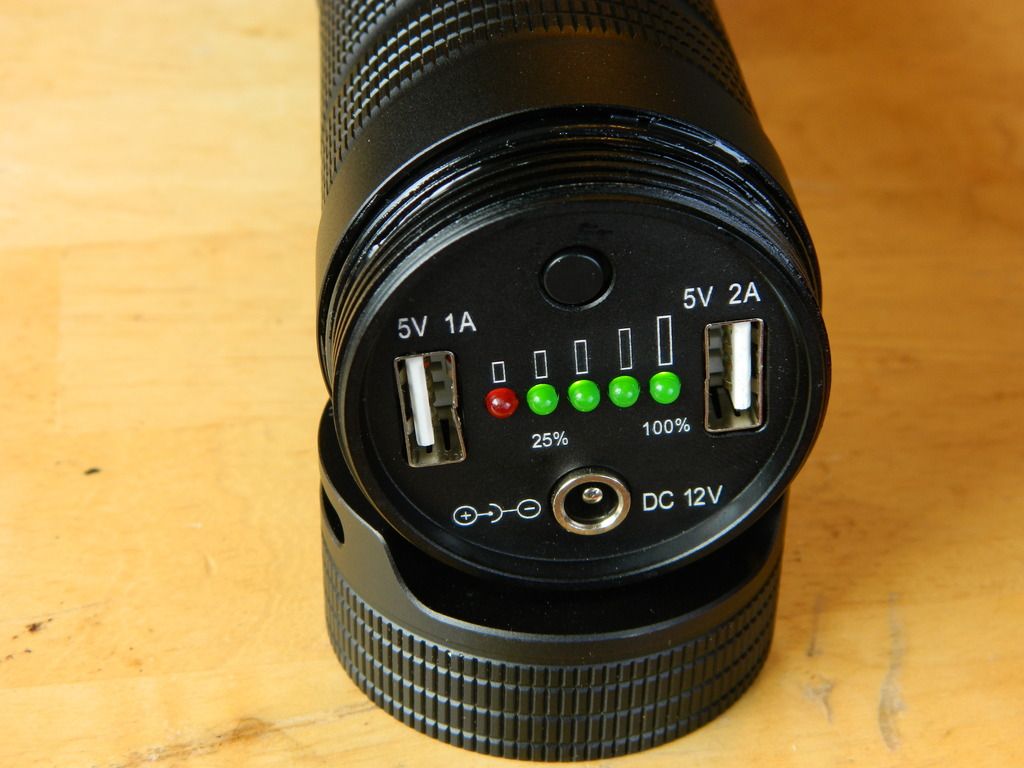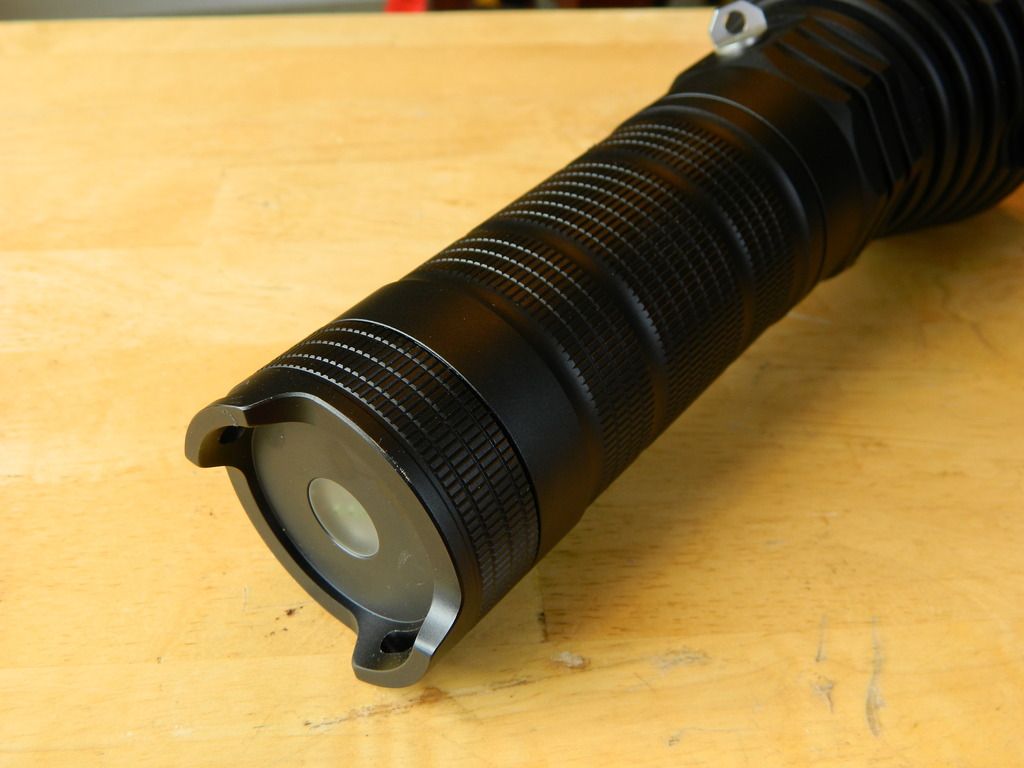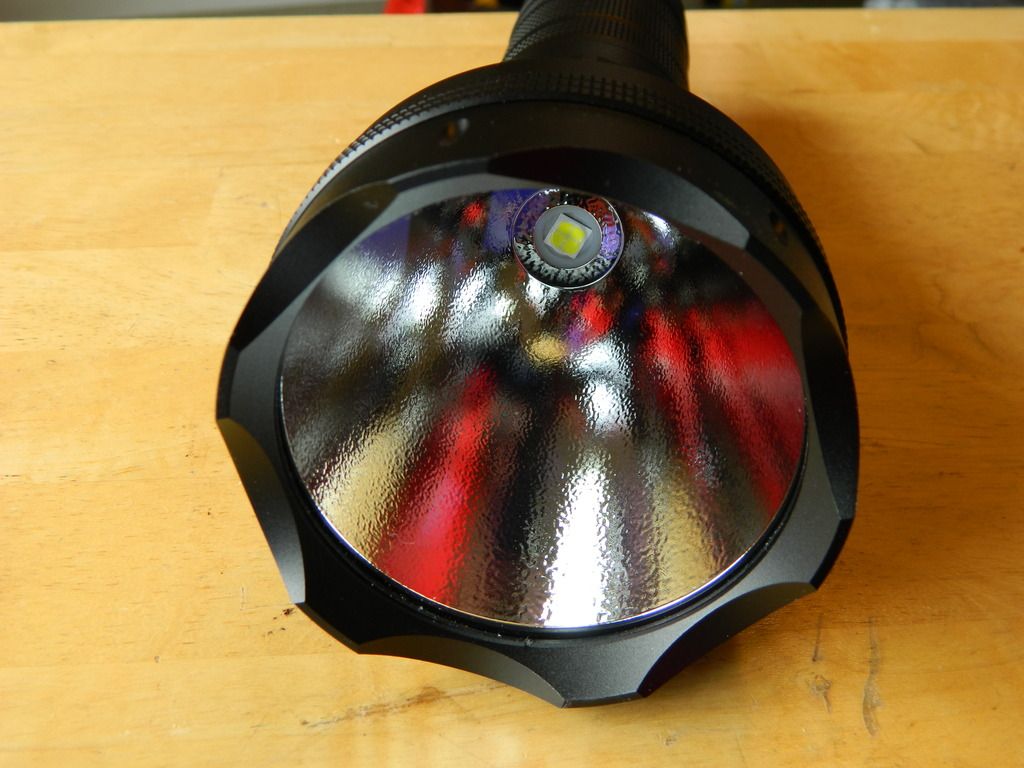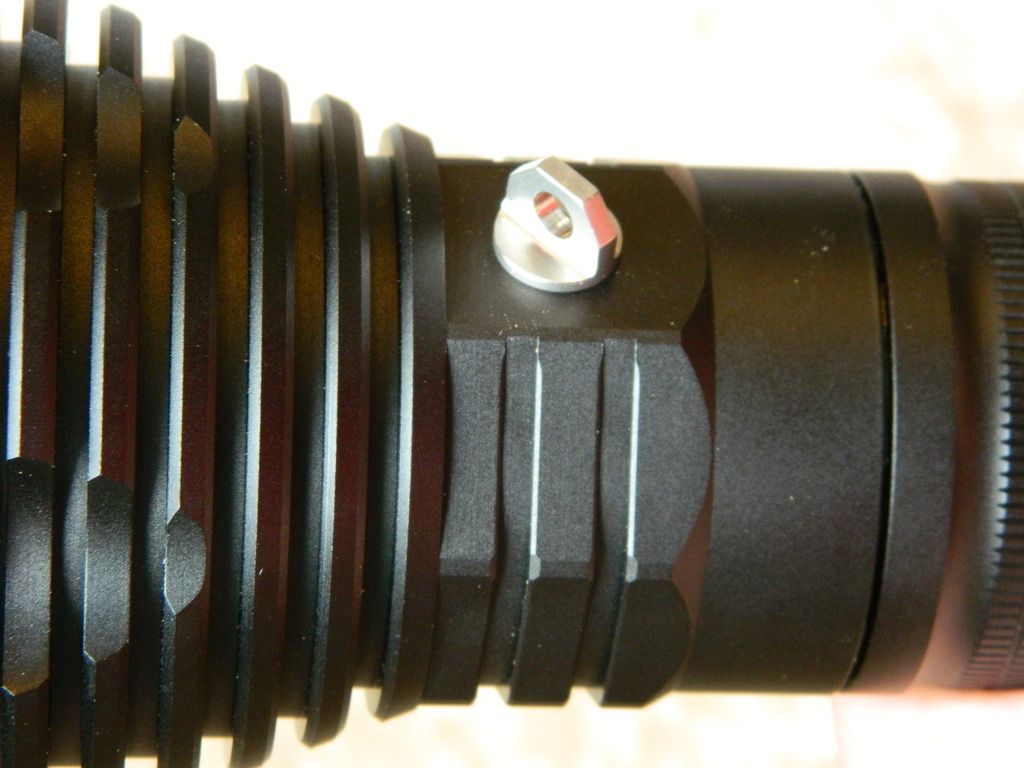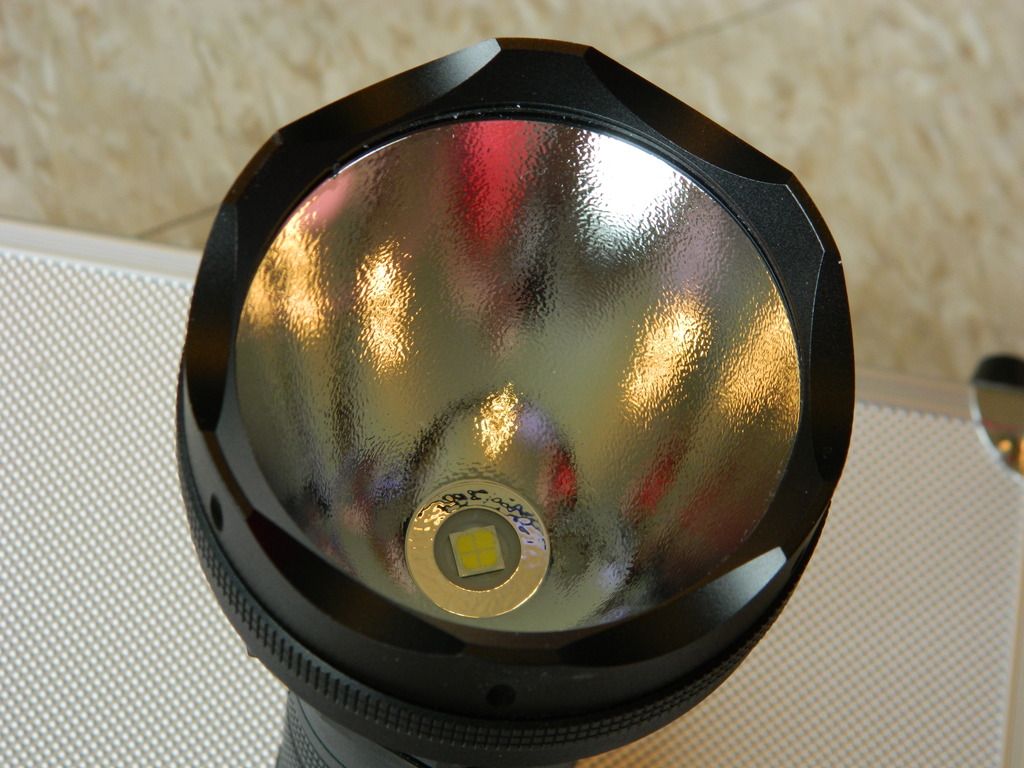 Advantages of this light:
The XHP70 is pretty much the most powerful LED on the market that you can get your hands on. This light genuinely puts out 4000 lumens, and does it for a very long time. Selfbuilt's runtime test shows over 2 hours of runtime before it hits 50% brightness. This is one of the only lights on the market that can handle a XHP70 without a step down after a few minutes.
This light is simple to use. They stuck with the traditional Lumintop interface. Long press to turn on, press to switch modes, double press for strobe, and long press to turn off. Easy enough that I can hand this to any family member and they can be up and going in seconds. All of the controls in the back are simple to use as well. Take off the end cap and you have access to the battery meter, USB / charging ports. In fact you never have to open this light up ever again. All of the charging can be done by the tailcap.
The charging is simple. you can plug it into the wall or into your car. No docking stations or other things to screw around with.
It's a power bank. If you add up the 4×3400 batteries that gives you 13,600mah of juice to charge other devices. This will charge your phone 3-4 times easily. This will charge a tablet, and it is 2a capable so you can fastcharge! As much as I would like to have a moonlight mode in the ui, the light does come with a small USB led you can plug into the rear and use for a moonlight mode.
beam. This thing lights up my whole backyard. This thing isn't a mega thrower, and its not a mega flooder. It has a pretty decent hot spot, and alot of spill light. It's a good mix of the 2 in my opinion.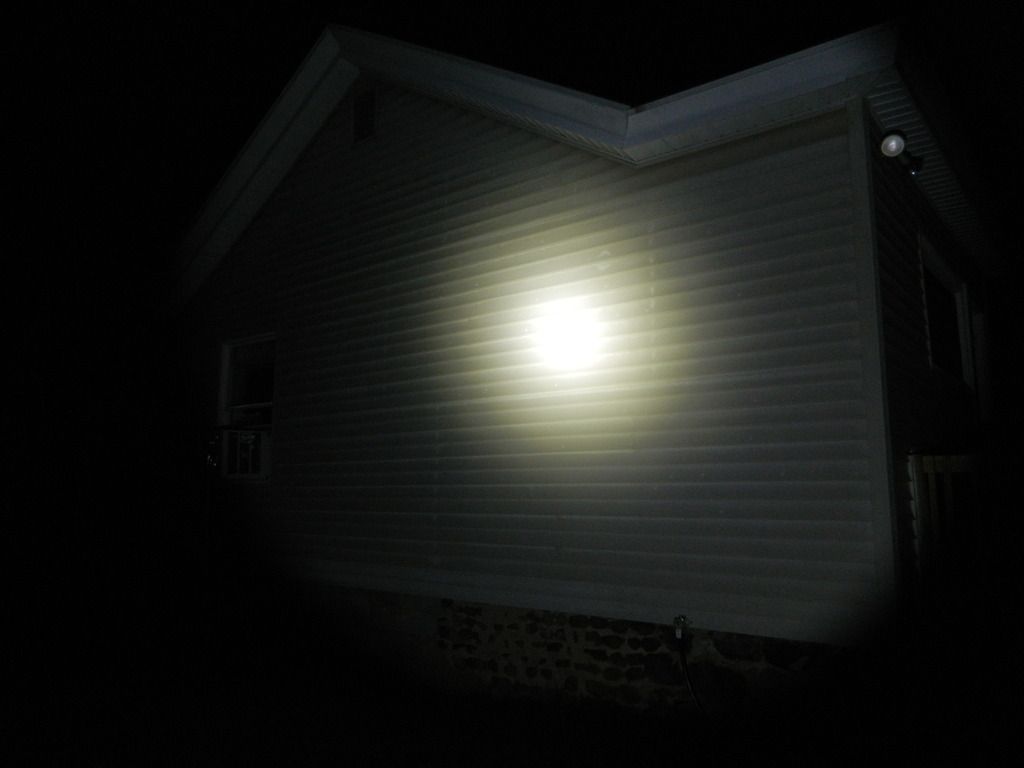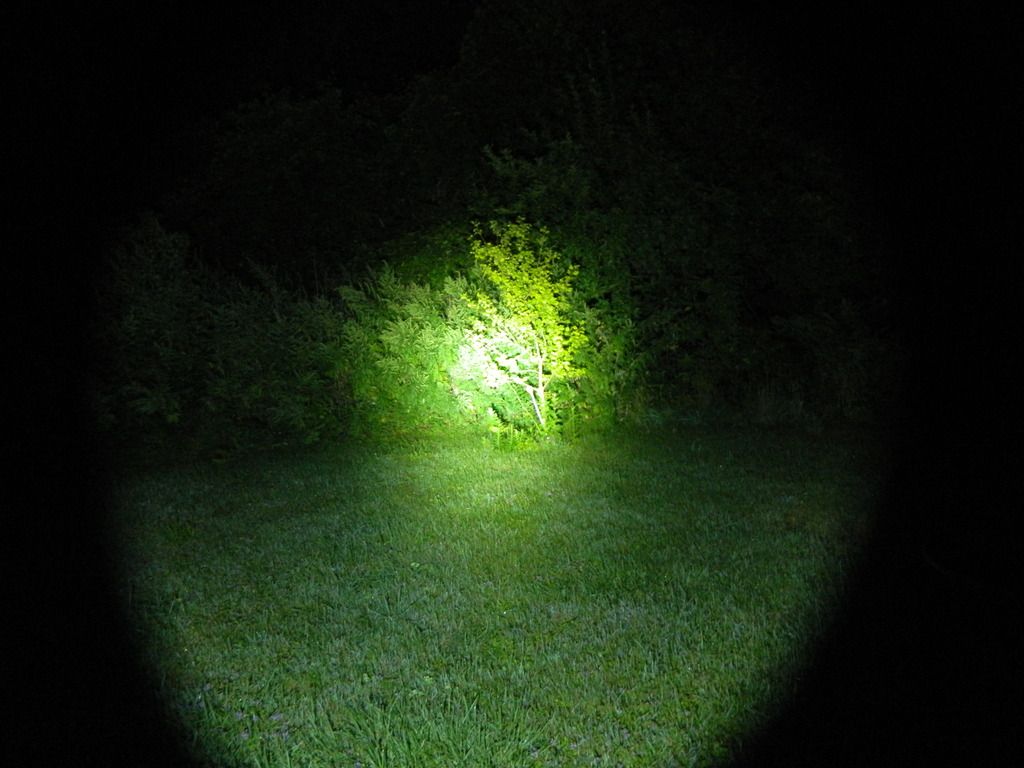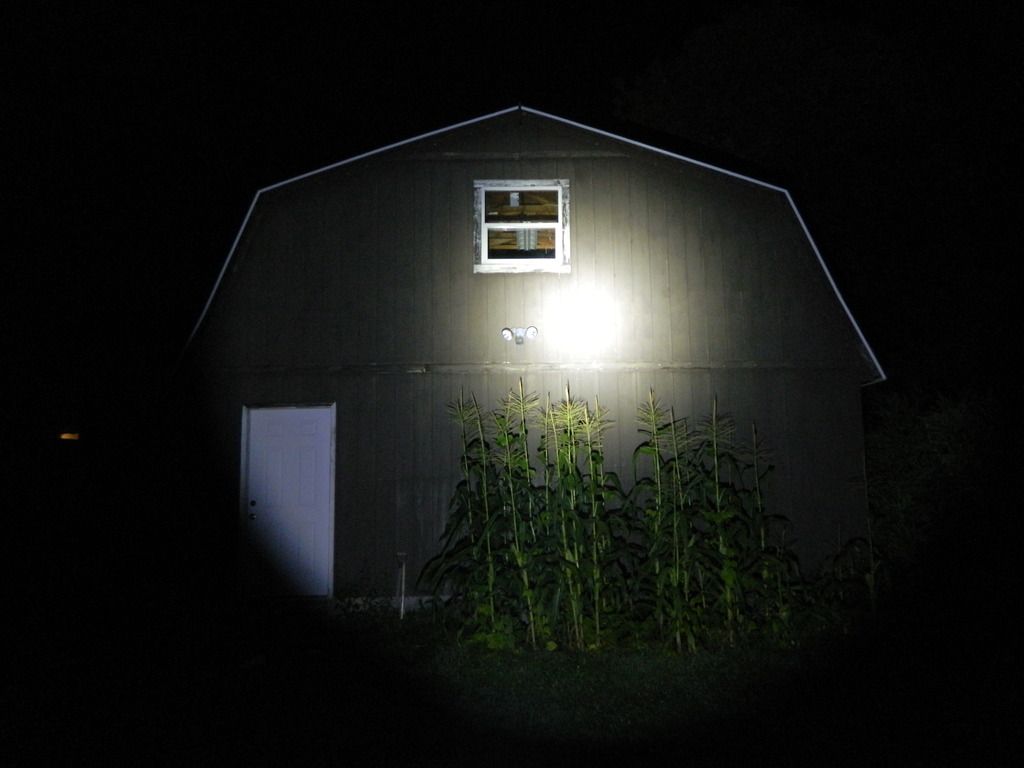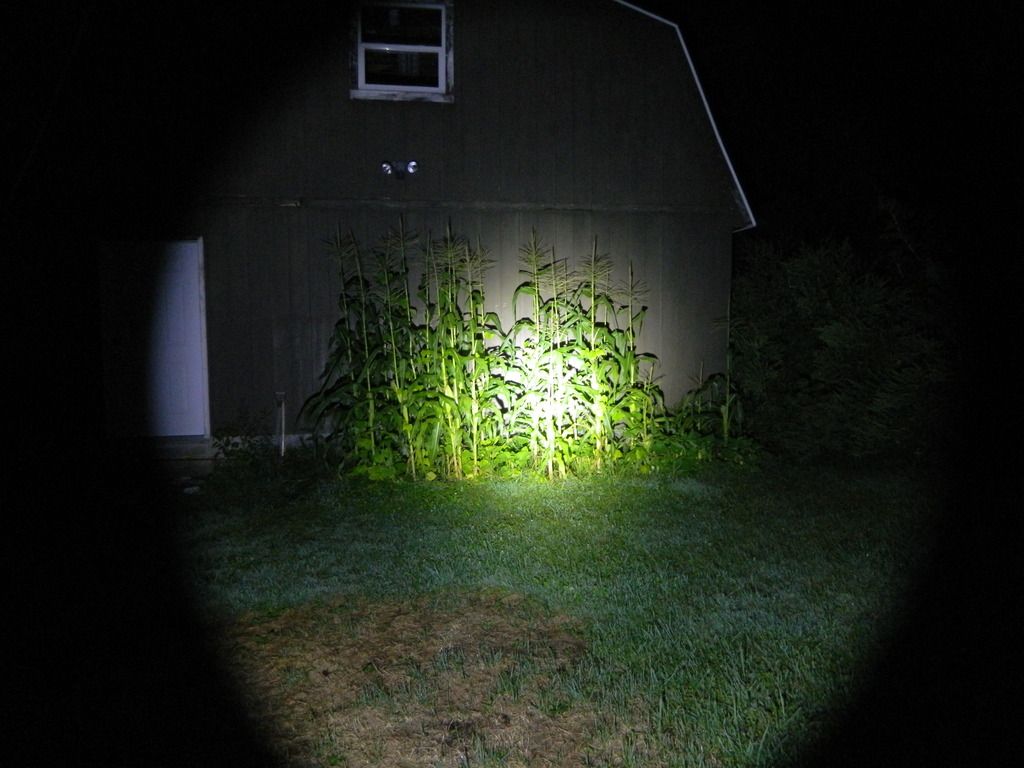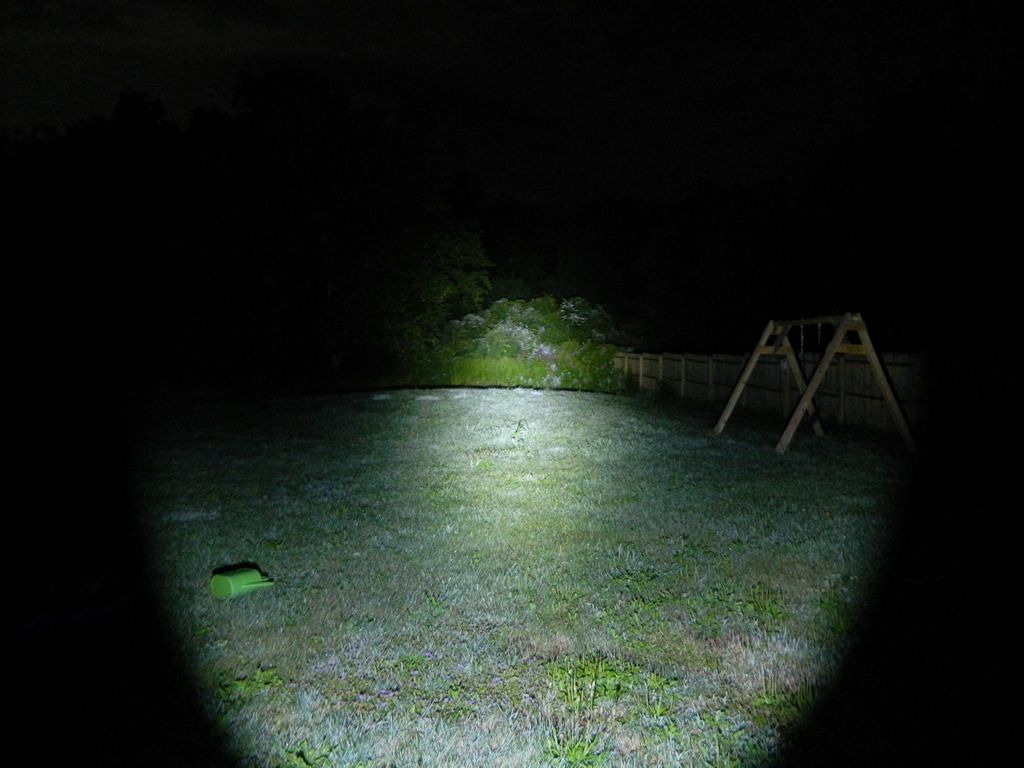 The disadvantages:
First and foremost, this light is expensive. At around $200 this thing is just about a car payment. That is a deal breaker for 99% of customers right off the bat. Most of us will never have a need in our life for a 4000 lumen beast like this.
Second, it's huge. It's so big and heavy its really not even comfortable to carry around for long. It's also never going to fit on your belt, a coat pocket, and definitely not your skinny jeans. This limits the potential buyers even more. In fact the case doesn't fit under the seat of my car, which is kind of a bummer, because thats where I wanted to keep it.
It's not tactical, it can't go on a weapon, and is really impractical for home defense except as a club.
How does it compare:
As you can see this narrowly outperforms the Thorfire S70 for brightness, and destroys my x6 triple. However, runtimes are a different story. The S70 only has about an hour of runtime on turbo, and steps down after a few minutes. Likewise my x6 Triple can only run for a few minutes before it overheats. The SD75 can handle the heat and has an impressive runtime.
But your comparing a $70 S70 with a $200 SD75…
so lets take this into consideration. If you buy the S70 you also going to have to buy 2x batteries and a charger. So add yourself $30-40 dollars.
So realistically you are looking at about $110 investment for the S70. The S70 can be carried on a belt, it can be strapped to a pack and is more portable.
Lets return to the beginning. Why should you consider this light.
I can say for certainty that the light is actually as bright as the advertise and the runtimes are as long as they advertise. I can't promise that of other lights. The light is truly plug n play and is pretty easy to use. I would be comfortable handing this to a family member.
Once upon a time I did search and rescue work. Back then (in the days before LED) you typically carried a maglite on your belt and usually had a battery operated searchlight in your pack. The search light was used sparingly because the runtimes were terrible and you really only used it when you needed a ton of light to search nooks and crannies. Searching for people in the woods at night was tedious work, and I can say honestly that I probably got lost more than the people we were looking for. I look at that work nowadays and the SD75 would make a 1 light option for me. The 300 lumen mode is ample to navigate in the dark and has a runtime that destroys 1990s technology by far. The 1800 lumen mode would let you light up the area around you so that you can navigate terrain and avoid dangers. The 4000 lumen mode would be enough to make searching a breeze. I remember sweeping with the search light every so often as you walked. The SD75 has enough juice that you could easily run the entire night and still have juice in the morning, and you could easily carry a spare set of batteries in your front pocket or your skinny jeans.
Back then we had no choice but to carry Alkalines because rechargeables were terrible. They performed terrible in the cold and carry a pocketful of D batteries wasn't realistic. We always ended up throwing away batteries because you didn't want to start a search with a half dead set of batteries.
You can charge in the car without any other equipment. I could have literally put this case in the back of my car and always had it in the event of a search. It could handle the hot and cold, and would have been the greatest thing ever!
So the question I always ask of my reviews is would I buy this light?
In this case… I don't do search and rescue anymore. However I spend alot of time at deer hunting camp, and this is a light that I would have the guys all chip in and keep at the camp. I wouldn't buy it for myself because I just wouldn't just wouldn't use it enough to warrant spending $200. However 5 guys spending $40 is ok with me. For the record we as a group have chipped in and bought all of our equipment for deer camp.
If I was still doing search and rescue, I would buy this light in a heartbeat. It would fit all of my needs for doing that sort of work.
The S70 is a more portable light, but doesn't have internal charging or the runtimes I would like for S&R
This light would probably make about anyone happy… after all who doesn't love massive amounts of lumens?
but your not going to get your money's worth out of this light unless you are an avid sportsman, S&R, or LEO that may need some serious gear. When it comes to S&R lights, this light is on the budget end. I know many of the guys I once ran with have invested $400+ on search lights that do not perform on the level of the SD75. So I guess that does make me feel better about posting on BLF.
It's a limited market for this light. But for the kind of guys that need it, this is actually a great value. I'm just not seeing lights on the market that can produce this kind of runtime and lumens along with the accessories for this price. This light has everything you need right in the case…
except a sling! But you can use a airsoft single point bungee sling and it works great! just wanted to add.