AW 17500 1100mAh (Black) 2016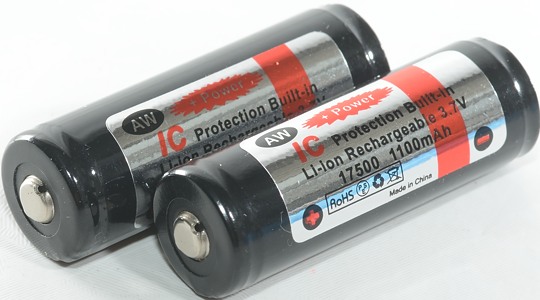 Official specifications:


Nominal Voltage: 3.7V

Nominal capacity: 1100mAh

Minimum capacity: 1000mAH

Internal Impedance: < 100 m Ohm at 1KHz

Ambient Temperature: Standard Charge : 0 C ~ 45 C, Discharge: -20 C ~ 60 C

Max. Discharge Rate: 2C

Dimensions: 17 × 51mm +/-0.5mm

Weight: 30g +/-2 g


One of the more uncommen LiIon sizes from AW.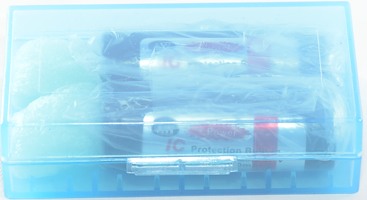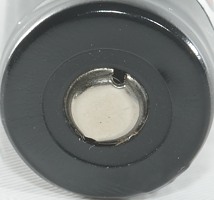 These discharge curves tracks perfectly and the capacity is constant at any load.
At 3A the cells will warm up, but not that much.
Conclusion
This look like a good cell and this size can be useful. The capacity and current handling is not that great, but when used as replacement for CR123 the performance is more then enough.
Notes and links
Two of these batteries matches 3xCR123 fairly well in both voltage and size and the protection will prevent the batteries being damaged when the run empty.
The batteries was supplied by aw-akku.de for review.
How is the test done and how to read the charts
How is a protected LiIon battery constructed
More about button top and flat top batteries
Compare to 18650 and other batteries