Panasonic 9V ProPower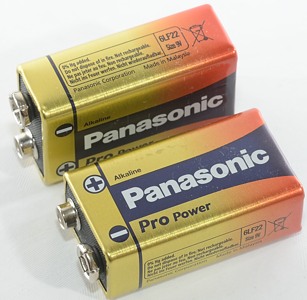 Official specifications:


Nominal voltage: 9V

Chemistry: Alkaline


A regular 9V alkaline battery.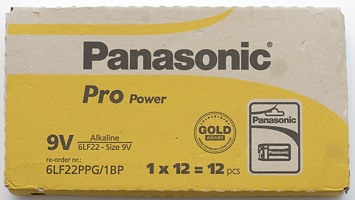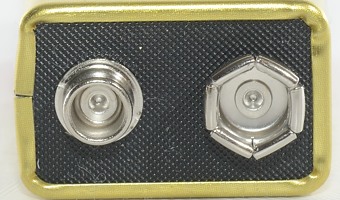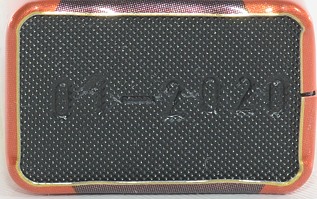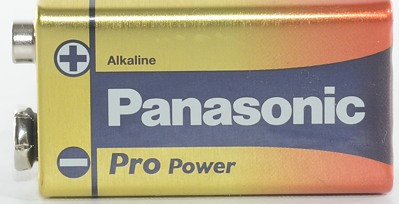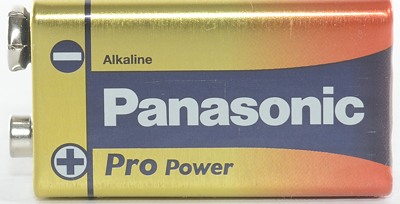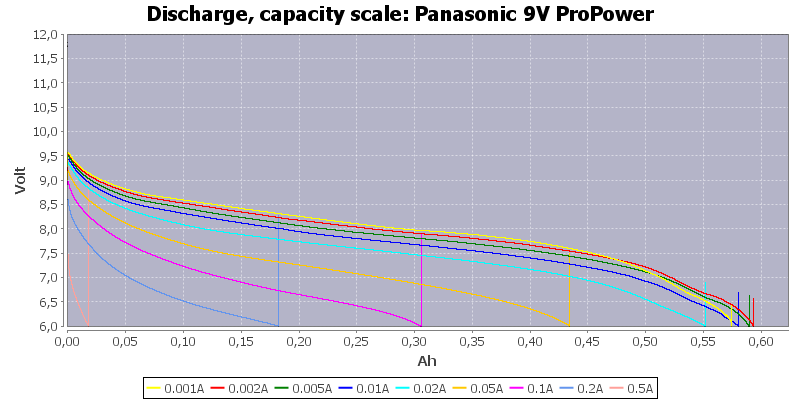 As usual with alkaline batteries the capacity varies with load, here anything above 0.01A will reduce the capacity.
I wonder why the 0.001A track shows less capacity, first guess was numeric error (I add about 2 millions entries), but multiplying number of samples with 1mA and dividing with 3600 to get Ah gives about 574.538mA and my sum is 574.536mA, i.e. no math errors.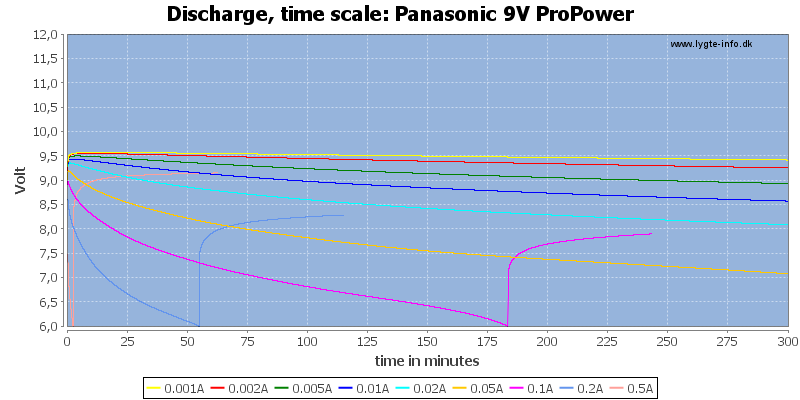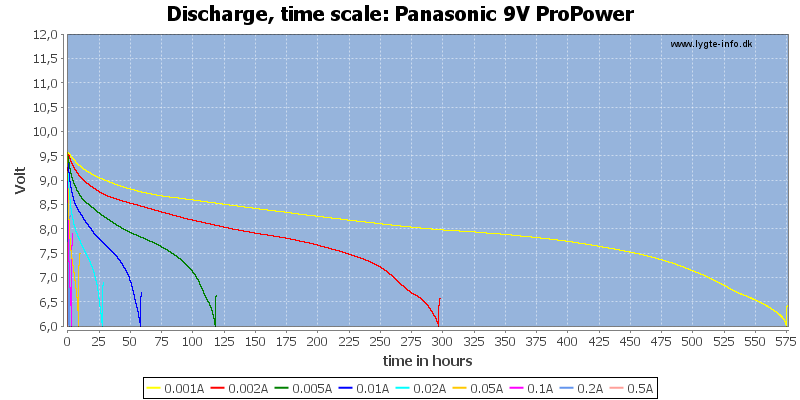 This test did take a lot of time due to the 0.001A trace and I will probably not do that in the future.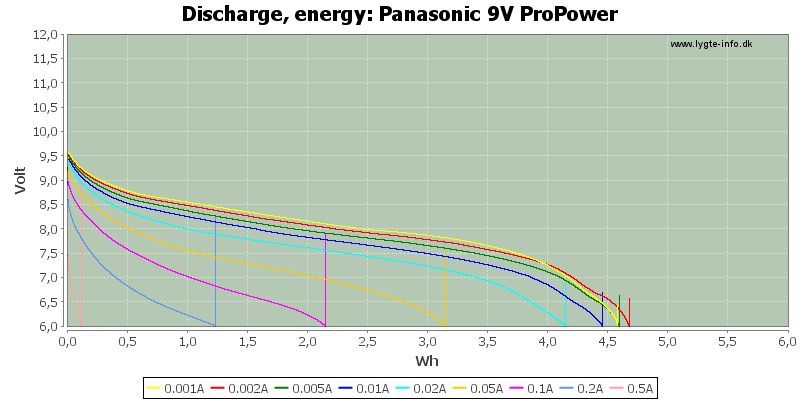 Conclusion
A fairly standard alkaline 9V battery, this can be used as a reference when I publish some other 9V battery tests.
Notes and links
How is the test done and how to read the charts