Enerpower LC18350HP-700 700mAh (Blue)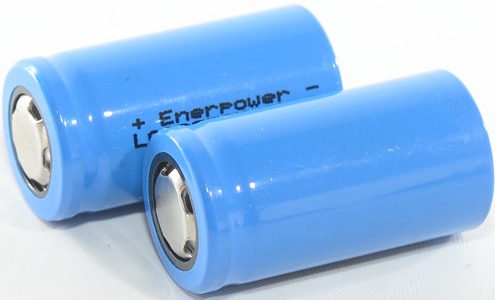 Official specifications:


Typical capacity: 720mAh

Minimal capacity: 700mAh

Nominal voltage: 3.7V

Standard charge: CC/CV, 0.2C, 4.2V

Standard discharge: CC, 0.2C, 3.0V

End-of-charge voltage: 4.20V +/-0.05V

End-of-charge current: 0.01C in CV mode

End-of-discharge voltage: 3.0V

Quick charge current: 700mA (1C)

Quick discharge current; 7000mA (10C)

Max. discharge current: 14000mA (20C)

Initial impedance: <=35mOhm

Weight: Approx: 20.0g +/2g

Operating temperature: Charging 0° ~ 45°C, discharging: -20°C ~ 60°C

Storage temperature: -5°C ~ 35°C

This is a high current 18350 cell with fairly good capacity.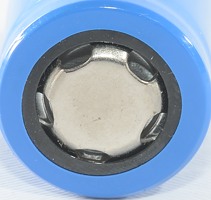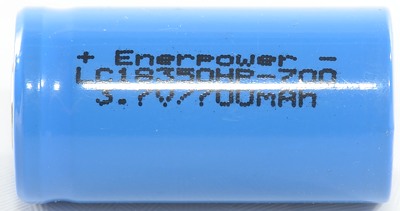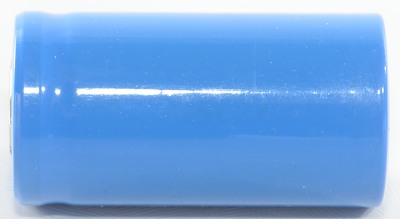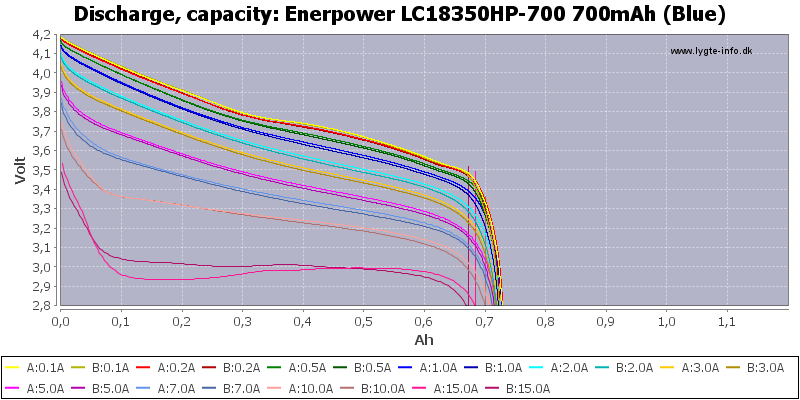 The discharge curves looks good and the cell can handle up to about 10A.
At 10A it warms up.
At 15A it gets hot, but it takes some time for the heat to get to my sensor.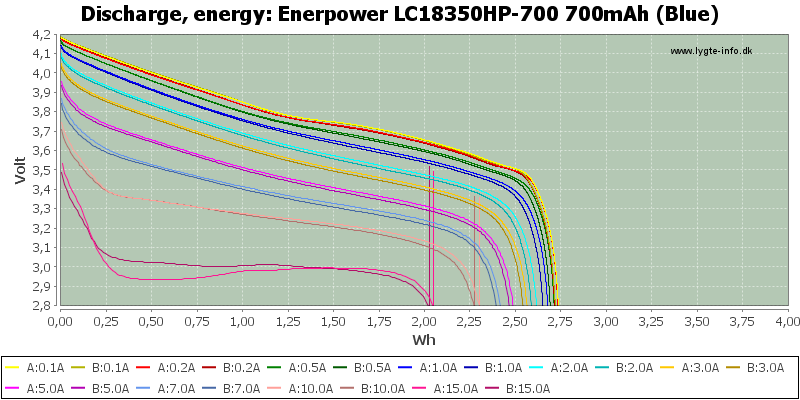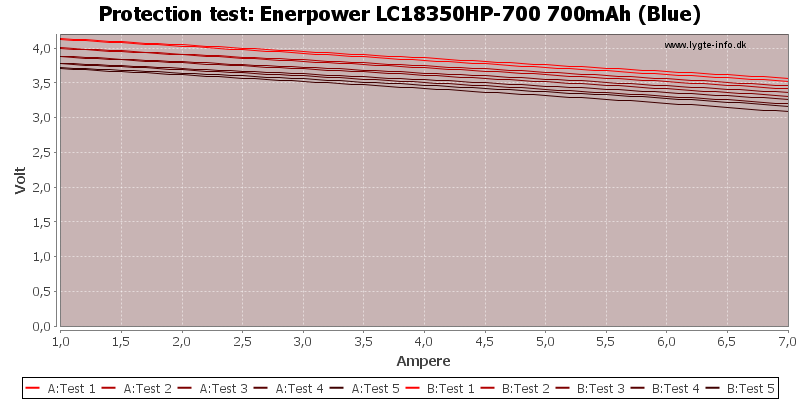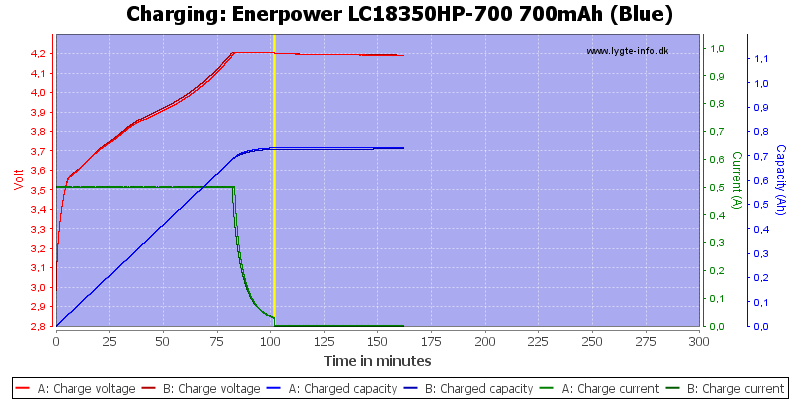 Conclusion
It is a very powerful battery for its size and the curves looks fine.
Notes and links
The batteries was supplied by Enerpower for review.
How is the test done and how to read the charts
How is a protected LiIon battery constructed
More about button top and flat top batteries
Comparison to other LiIon batteries