iPowerUS 9V Pro 520mAh (Silver)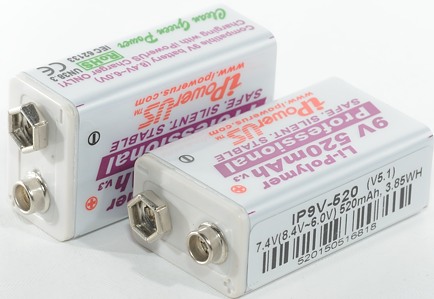 Official specifications:


Dimensions: 25.5mm x 16.4mm x 47.5mm

Nominal capacity: 520mAh / Minium capacity: 500mAh

Charging voltage: 8.4V ± 0.05V

Nominal discharging current: up to 500mA

Nominal voltage: 8.4V ~ 6.5V / Working voltage: 8.4V – 6.5V

Discharge end voltage: 6.5V

Storage temperature (in centigrade): 0 – 40 degrees

Charge temperature: 0 – 40 degrees

Discharge temperaure: -10 – 45 degrees

Over voltage protect: 8.50V ± 0.05V

Low voltage protect: 6.5V (+0.2V/-0.4V)

Internal resistance: <=450mOhm


This is a two cell LiIon rechargeable battery.
I skipped making the 0.002 and 0.005A curves, they will not be significantly different from the 0.01A curve.
This type of batteries are equipmped with a LiIon protection circuit. I tested one of the batteries it had over voltage protection at 8.35V and over discharge protection at 6.22V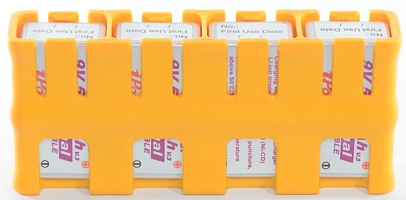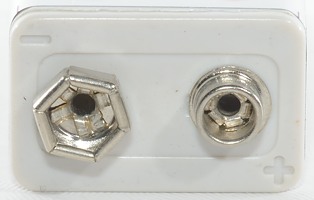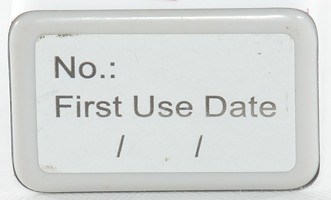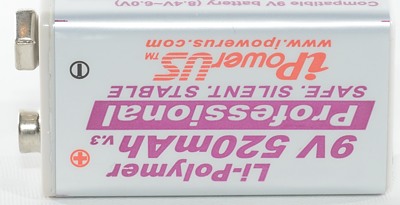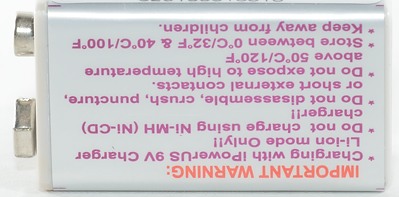 The two batteries has slightly different capacity, but the actual capacity do not change much with load.
The voltage is lower than NiMH and more like a nearly empty alkaline, but it will stay this way for a very long time.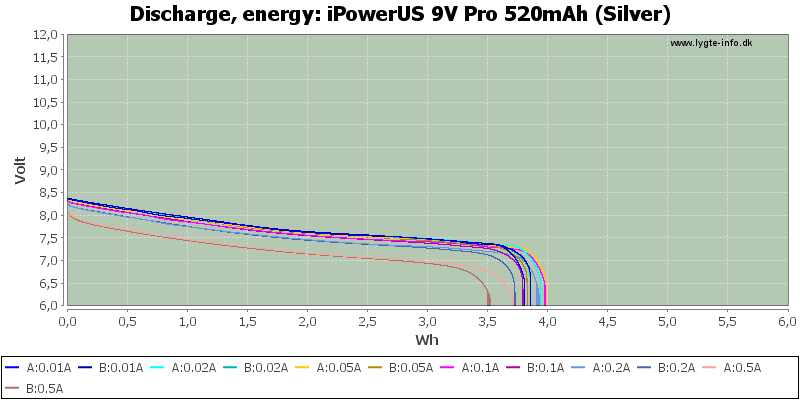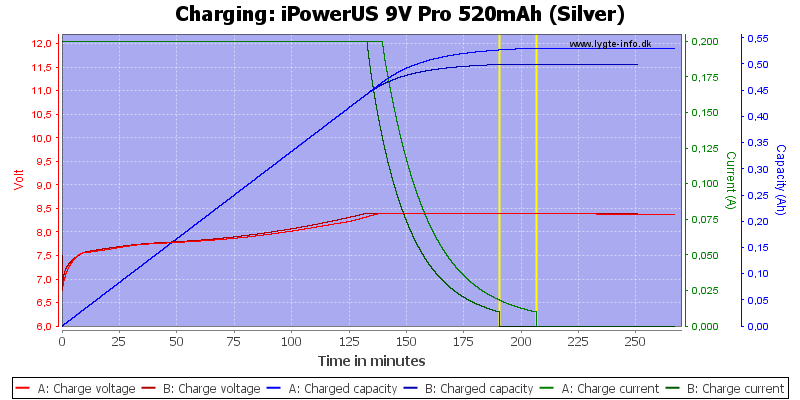 Conclusion
These batteries have more than double capacity compared to NiMH 9V batteries and are close to a alkaline battery at low load, except this battery will maintain high capacity at high load.
In moderate to high load situations this looks like a good replacement for alkaline.
Notes and links
How is the test done and how to read the charts
Compare to other 9V batteries: Alkaline/NiMH/Lithium