enesense 9V 200mA (White)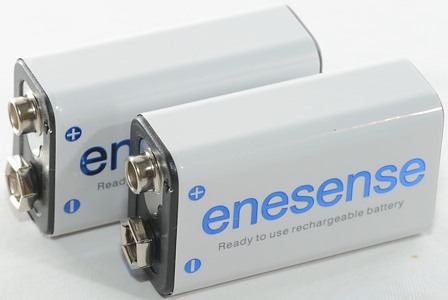 Official specifications:


Typical capcity: 200mA

Minimum capacity: 194mA

Nominal voltage: 8.4V

Low self discharge: 70% after 5 years


This is a lsd rated 7 cell 9V NiMH battery.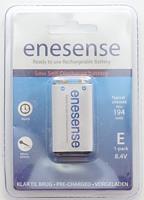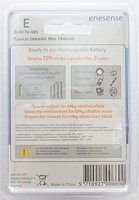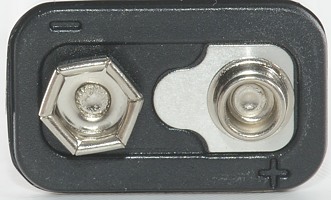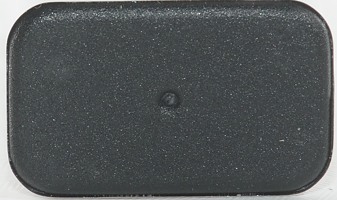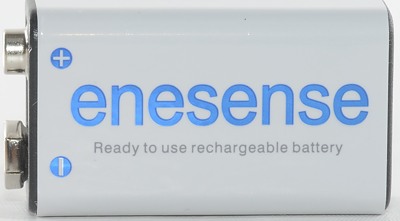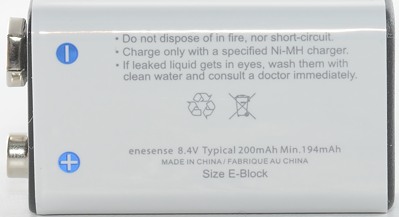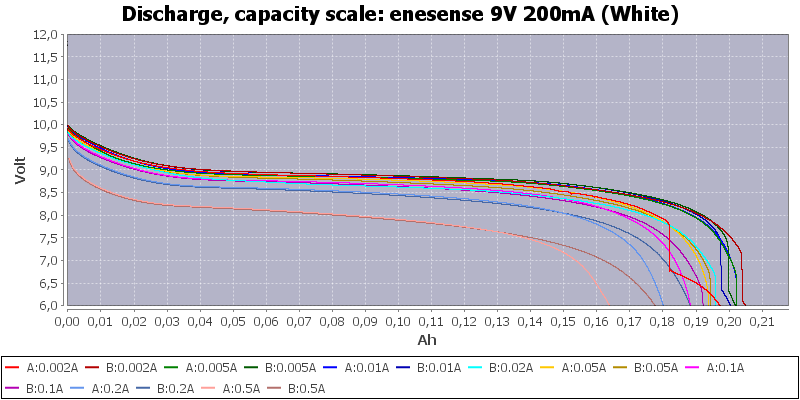 This battery needed a cycle to get started, after that the curves looks fairly good and the rated capacity matches with the actual capacity.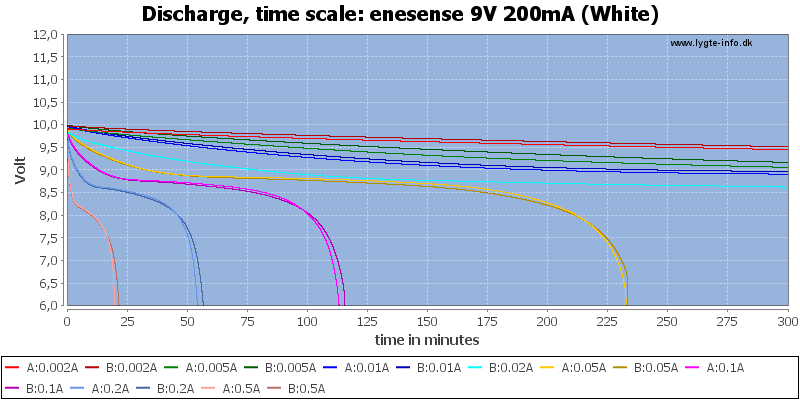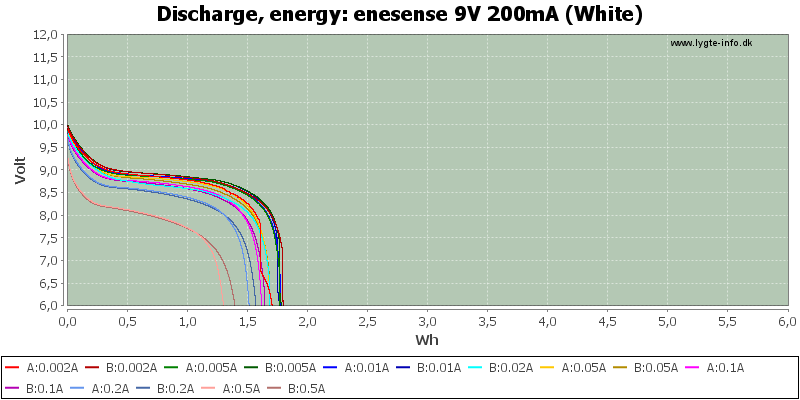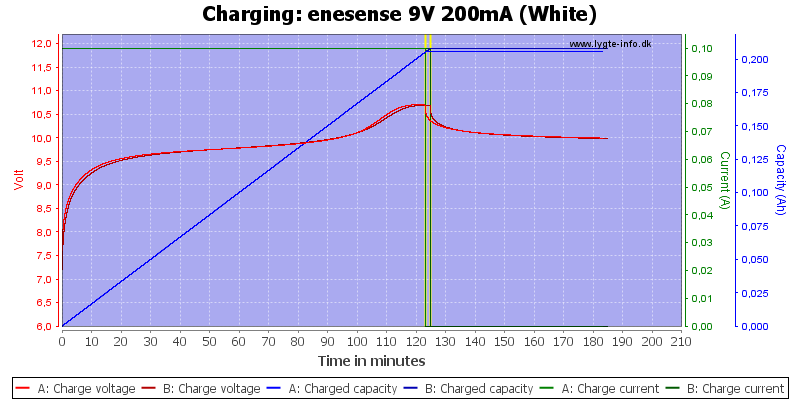 Conclusion
The capacity and discharge curves looks fairly standard for 9V NiMH, i.e. no penalty for lsd capabilities.
It looks like a fairly good battery.
Notes and links
How is the test done and how to read the charts
Compare to other 9V batteries: Alkaline/NiMH/Lithium/other