Gpower 18650 3000mAh (Yellow-black)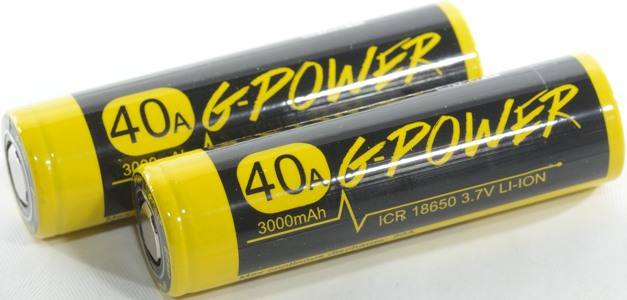 Official specifications:


Capacity: 3000mAh


MAX

Discharge Current: 40A


CDR

(Continuous Discharge Current): 20A

Voltage: 3.7v

Material: Li-ion

Length: 65.30mm

Diameter: 18.20mm

Top: Flat top(18mm 65mm)

Warranty: 12 months


A high capacity high current rated cell.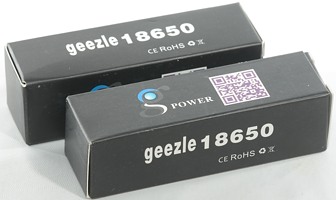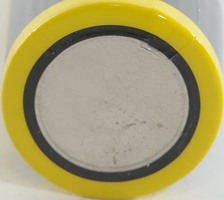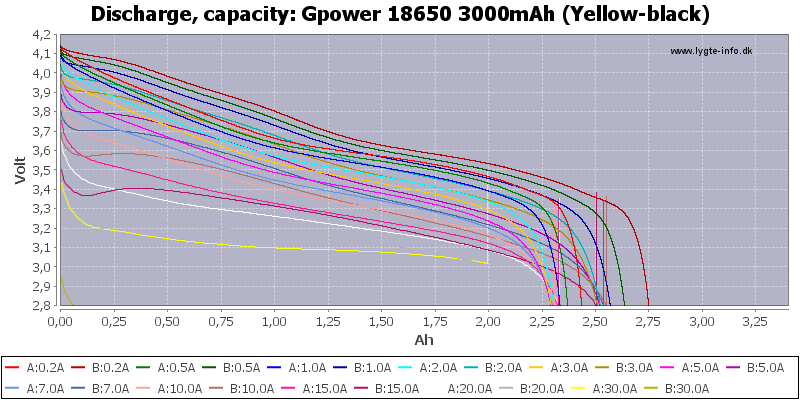 This chart is a mess, the two cells has different capacity. At 0.2A A was 2435mAh and B was 2749mAh, neither reach the specified 3000mAh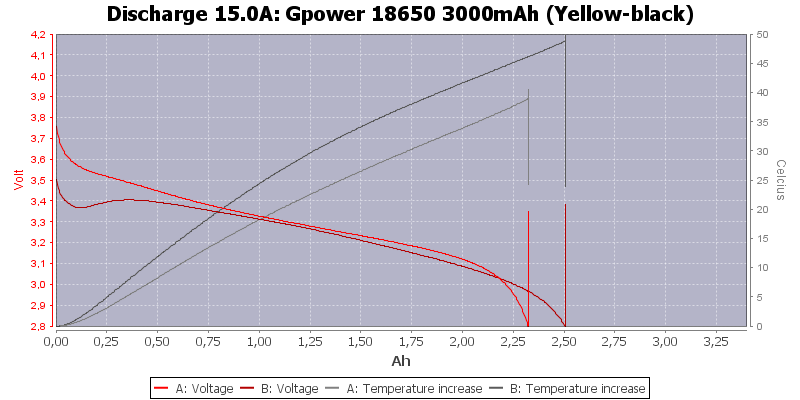 Both cells can handle 15A without getting too hot.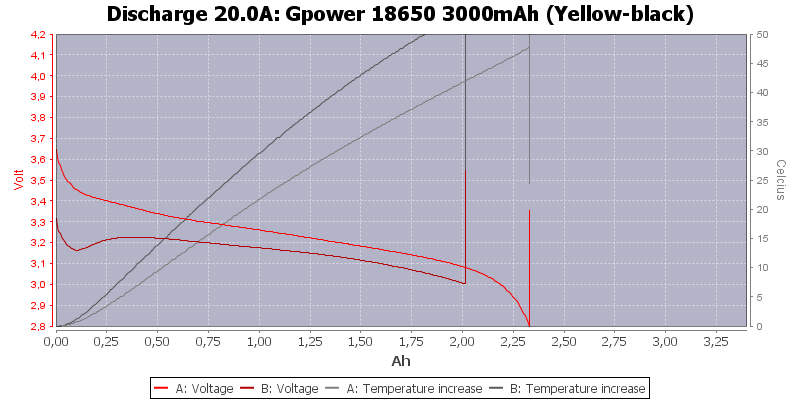 At 20A the B cell gets too hot and I terminate the test.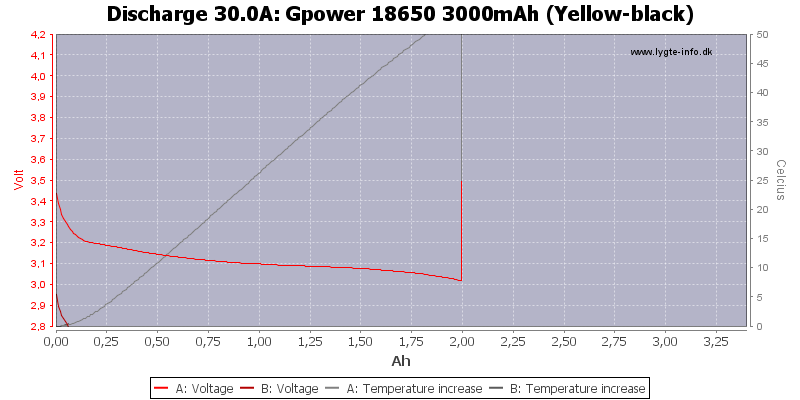 The B cell cannot handle 30A, the A cell gets too hot after some time.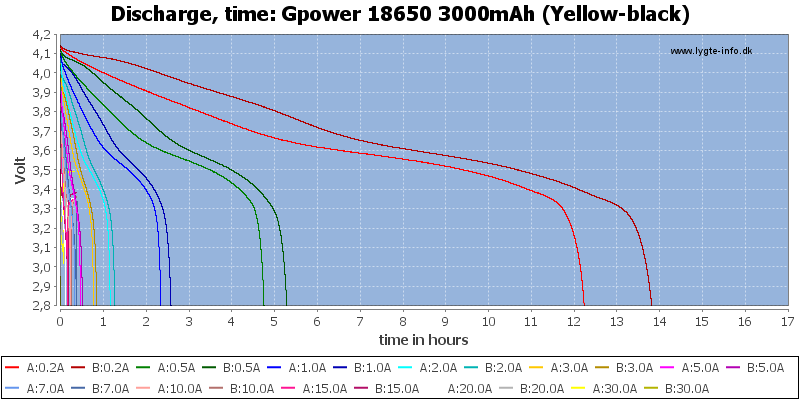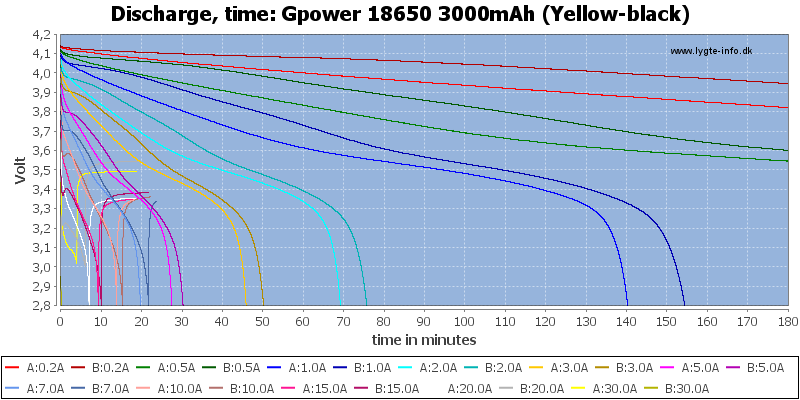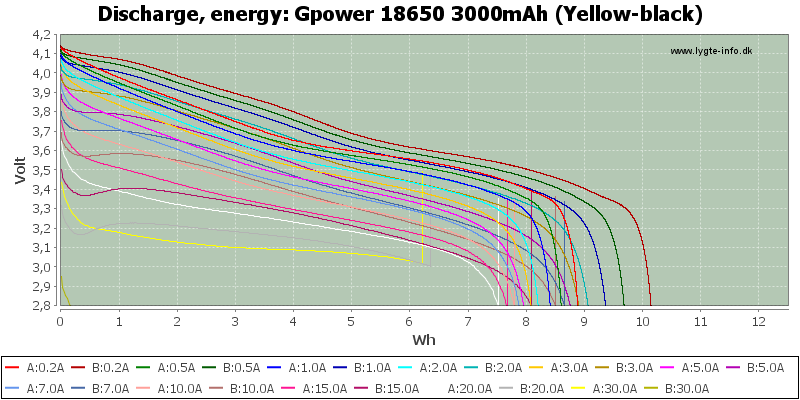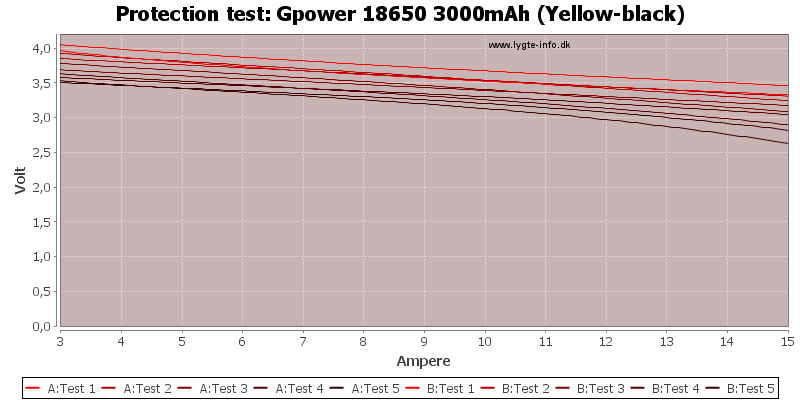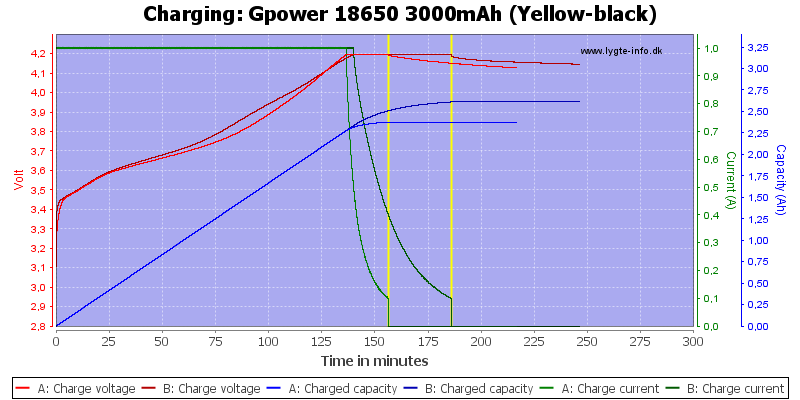 Conclusion
I do not like these cells, both are below specifications and they are very different.
As 3000mAh high current cells they are bad.
Notes and links
The batteries was supplied by gpower-battery.com for a review.
How is the test done and how to read the charts
How is a protected LiIon battery constructed
More about button top and flat top batteries
Compare to 18650 and other batteries