Sooo, after briefly taking another peek at the LiitoKala 26650-50A+Bs review at CandlePuckerForums, I decided to post here: Best 14500 batteries
I had to re-register, my old account was disabled for unknown reasons, or I can't remember what happened, yet my suspicion now is related with what goes forward.
Summary of my answer:
An HKJ's tests discharge curve for the Windyfire IMR14500s.
A link to Windyfire's site: http://www.windyfire.com/windyfire-imr.html
A mention about a BLF mate who got an $5.35 shipping quote for three button top IMR14500s.
Clicked "submit" (or whatever), and got a message telling me my post first had to undergo moderator approval…
A while later, I came back to the site, and look at what I found (along with a pic of my exultant face):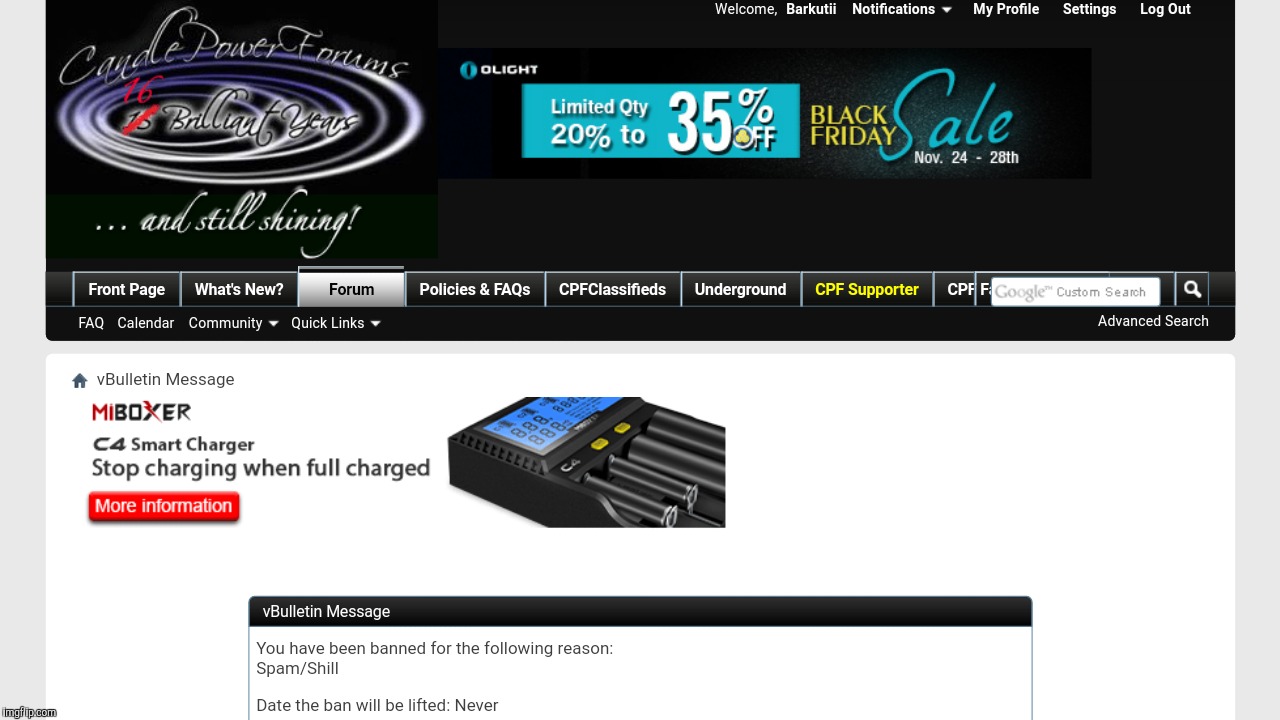 WINNER!
Haven't received my paycheck yet, though. 

Cheers fellows
—
Please avoid fully quoting lenghty posts, namely with nested quotes. Trim quotes down to the essential. Helps with neatness and legibility. Thanks.
The human mind, and its programming, is at the forefront of a particular battle of The Light vs evil dark forces. Nearly every human being on this beautiful planet "Earth" has some sort of negative mind programming in its mind. And you better take care of your mind programming, or someone else will in this wicked world.