01/05
All finished.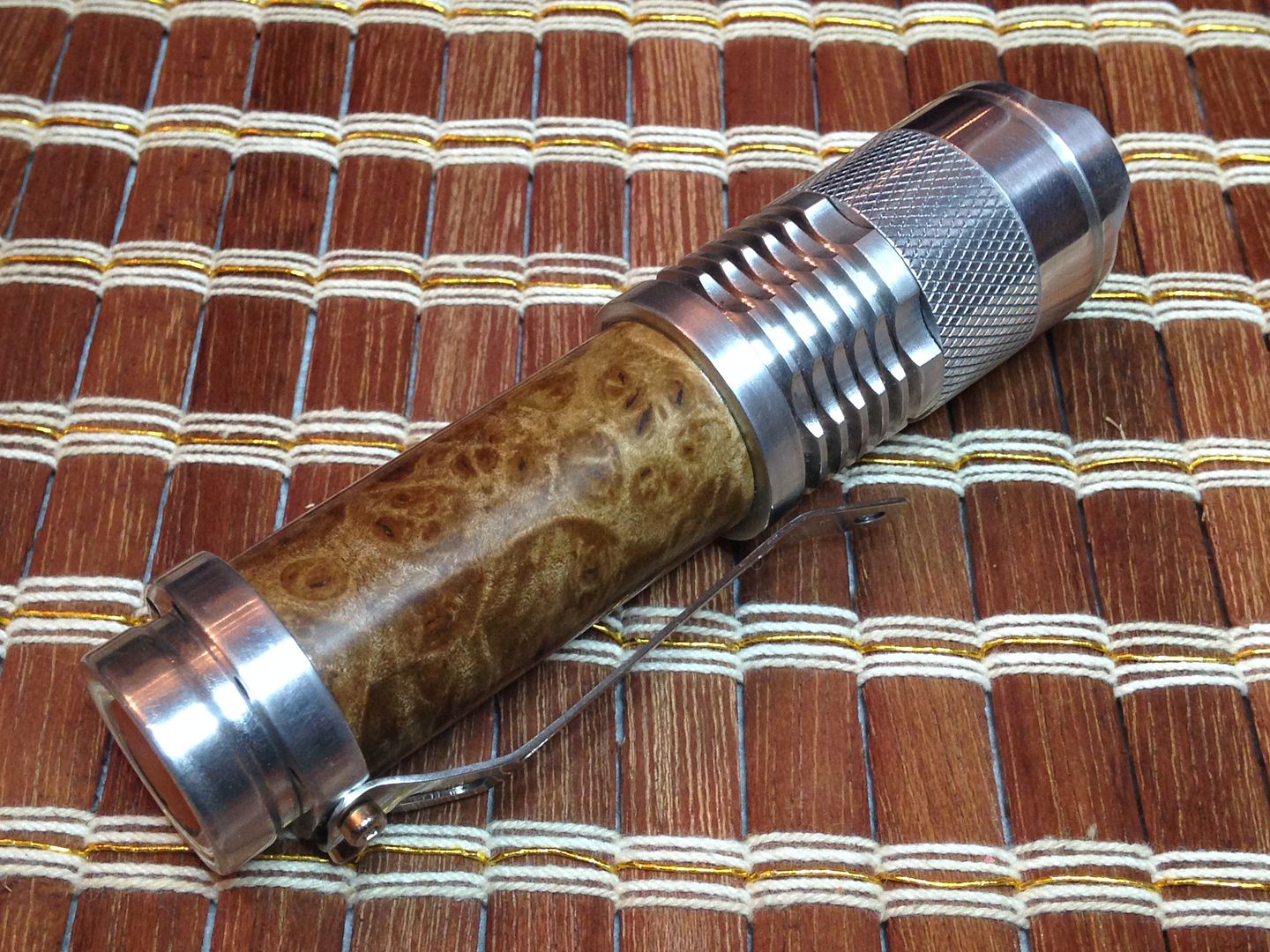 Some beam shots, both on low mode as high washes out overexposed. Even then spot focus is still overexposed.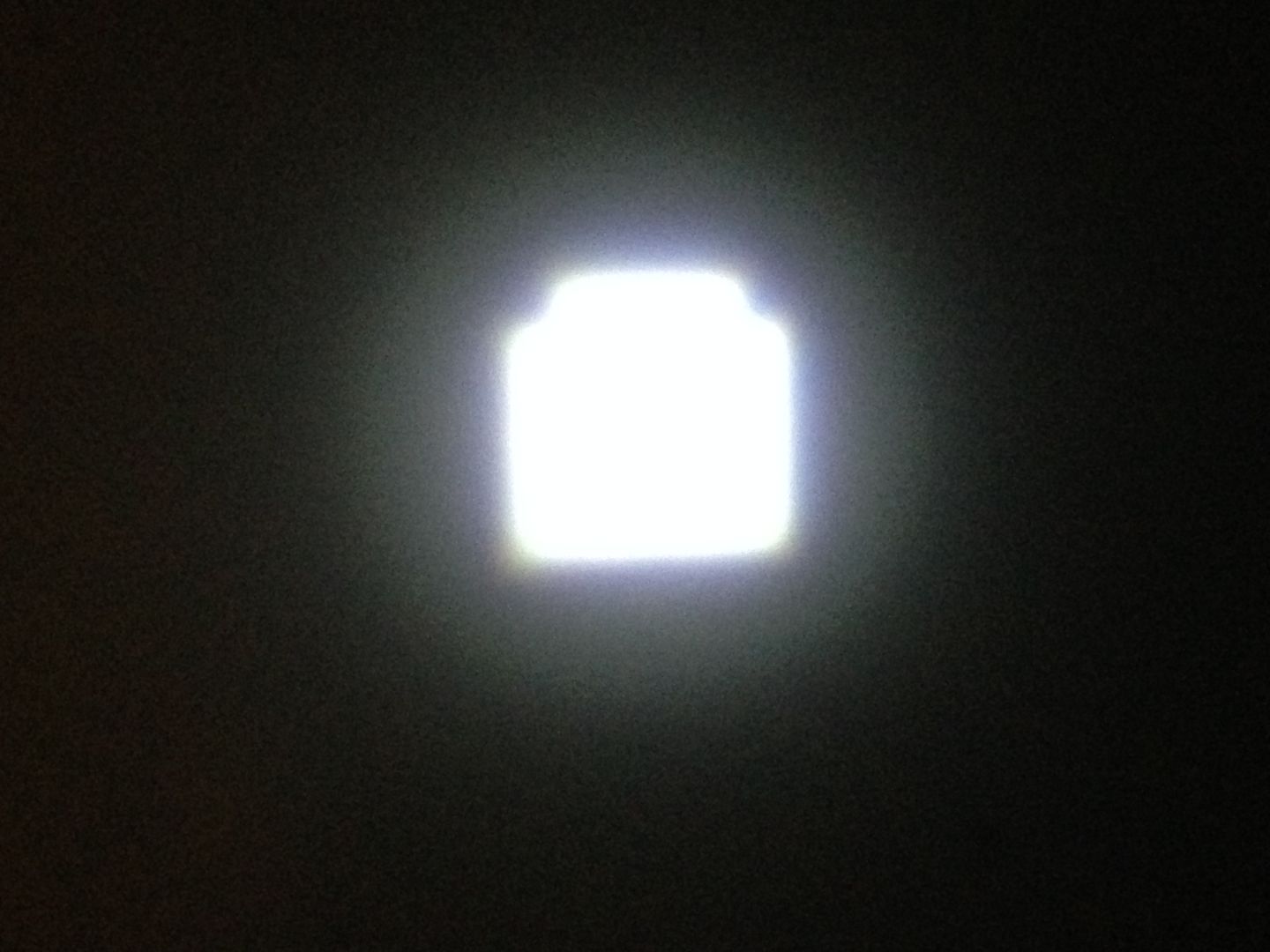 Flood, wall switch gives scale~6'spread at 6'.
Until this year I didn't own one and had never had one in hand. The one I purchased had one mode and a fake emitter that died because I used it continuously for all of 15 minutes, mainly because of the hollow pill without even a shelf, just a beveled narrowing where the mcpcb floated loosely. In spite of all its defects and overall cheap construction I still like the darn thing and want to nudge it in the direction of its potential and to that end I'll be doing the following to polish this little t**d:
Mod the pill to give it a copper full shelf, direct soldered XRE K-WC dedomed emitter and 15mm MtnDD FET+1 driver or possible just 6 × 7135's.
Mod the switch to eliminate a mechanical connection in favor of a soldered one between the switch and a shorter spring. It's already a variant of the Omten 1288 so this will put it on par with standard switch pcb's. Also bring the switch button closer to flush with the end of the tail cap and eliminate slop in the switch, important in a multi mode light.
Bore and lengthen the battery tube to accommodate a 16650. This will triple liion capacity at the cost of ~12 mm extra length. Cover the brass extension sleeve with wood between the Sipik front and rear collars.
I've already posted the switch mod and some of the pill mod elsewhere but they belong here too as well.
—
Three Tanna leaves to give him life, nine to give him movement. But what if he eats the whole bag?
Scott