Greetings,
Welcome to my review of the Olight PL-1 II VALKYRIE weapon light.
This review will be dedicated to an updated model of Olight's pistol light, the PL-1 Valkyrie, that is called PL-1 II. This is a weapon light, with an integrated pistol mount. The flashlight is very easy to use, has one brightness mode and one strobe mode.
I will describe the light, and the differences from the previous model as well.
Tech. Specs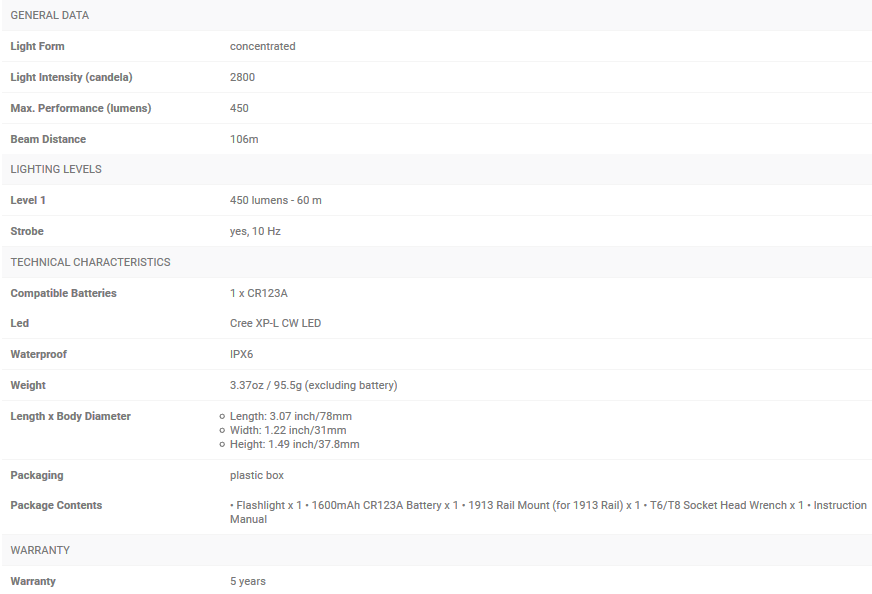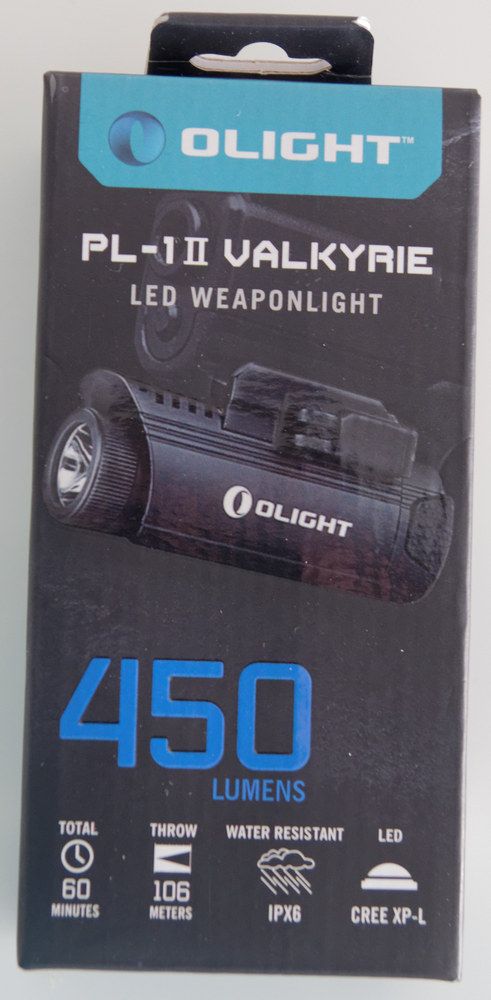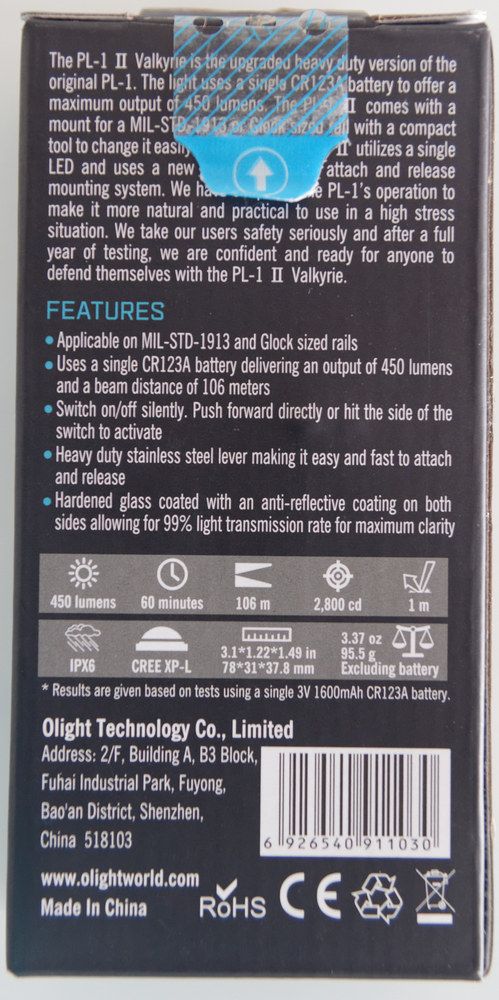 The flashlight comes in a small carton box.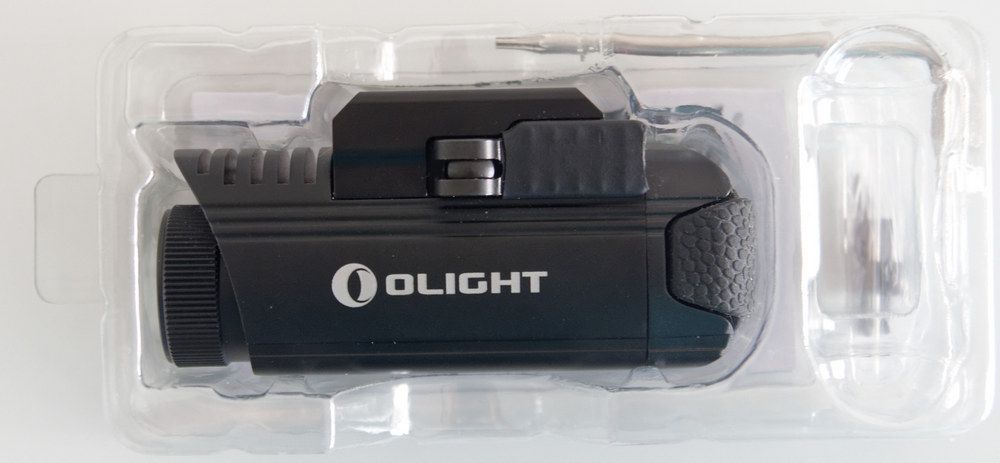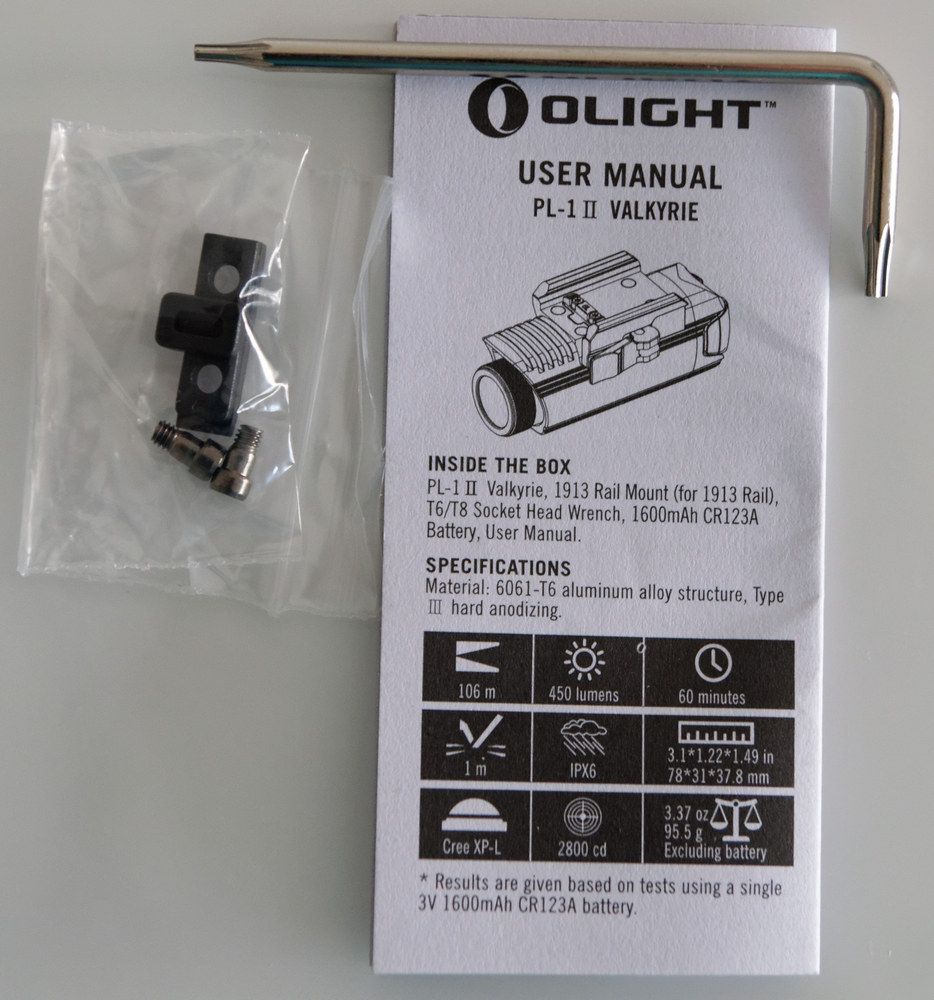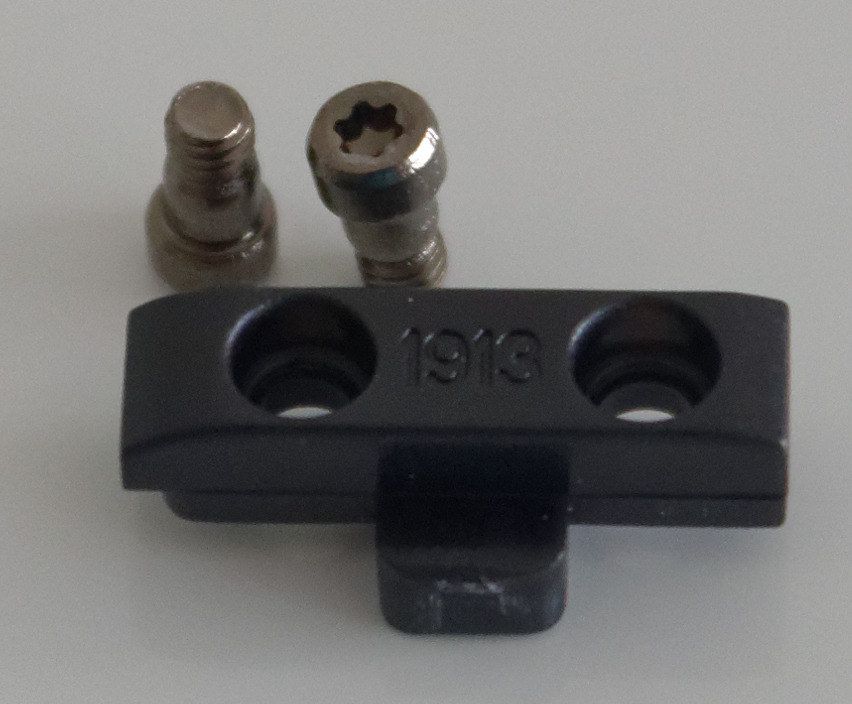 The flashlight comes with a tool and a mounting screws for another mount (it supports both MIL-STD-1913 and Glock). The battery comes pre-installed in the flashlight.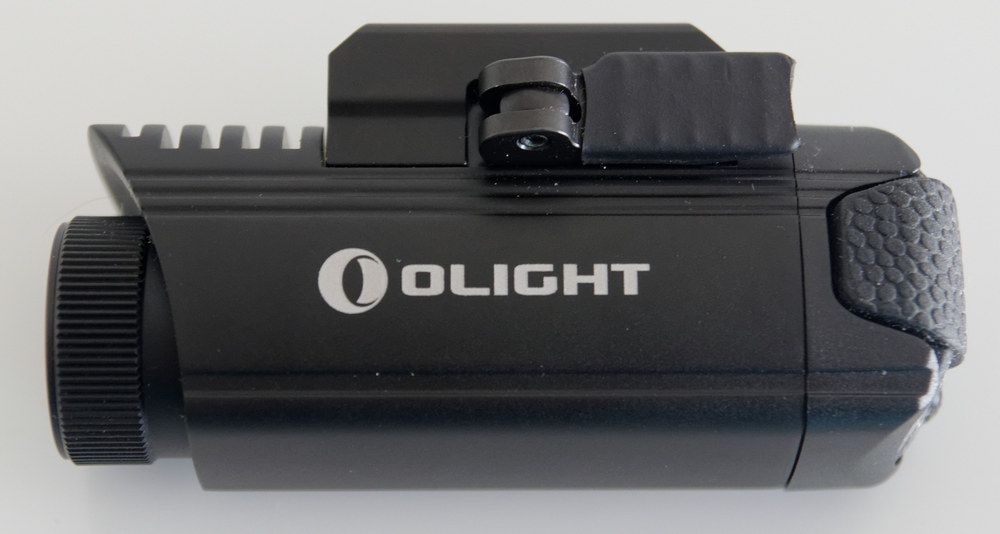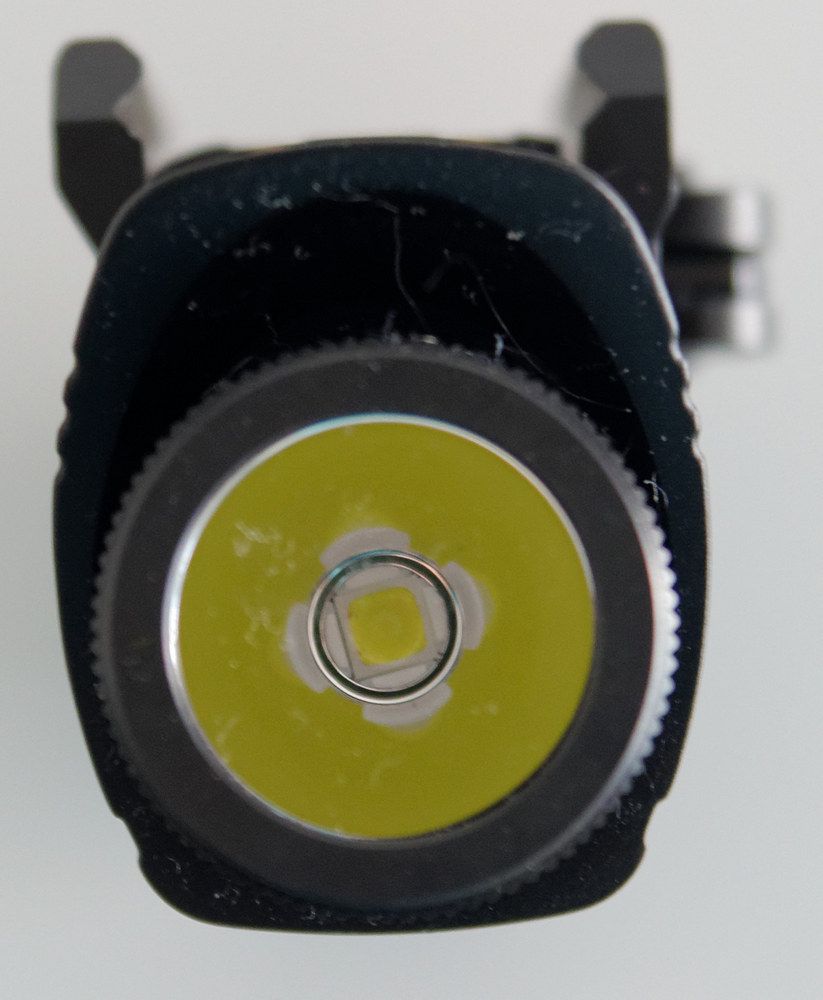 Here is the light itself. It is very solid and feeld very well made. No flaws were detected.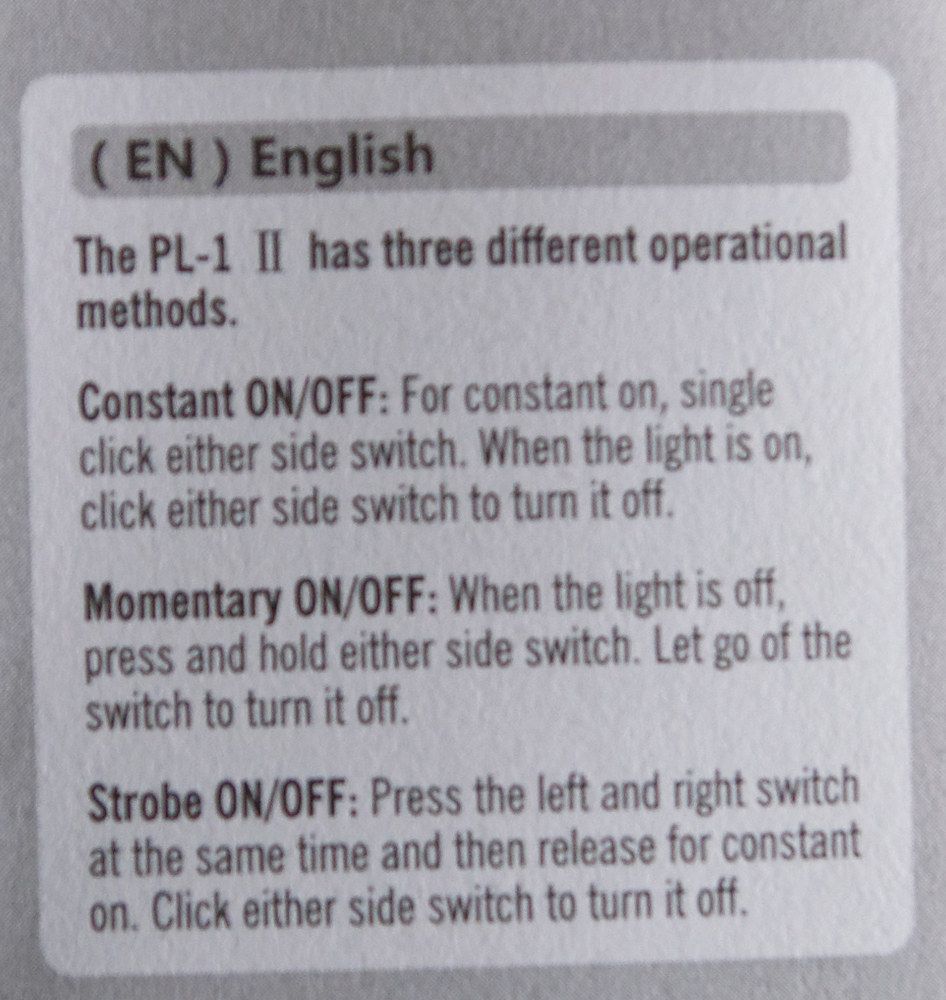 There are two buttons at the sides of the back of the flashlight (there is no tailcap).
A short click on each of the buttons turns the flashlight on and off. There is also momentary on function – the flashlight will light as long as you will keep the button pressed.
Pressing both buttons at the same time will turn the strobe function on.
As you see Olight kept things simple here, as it should be in this kind of light.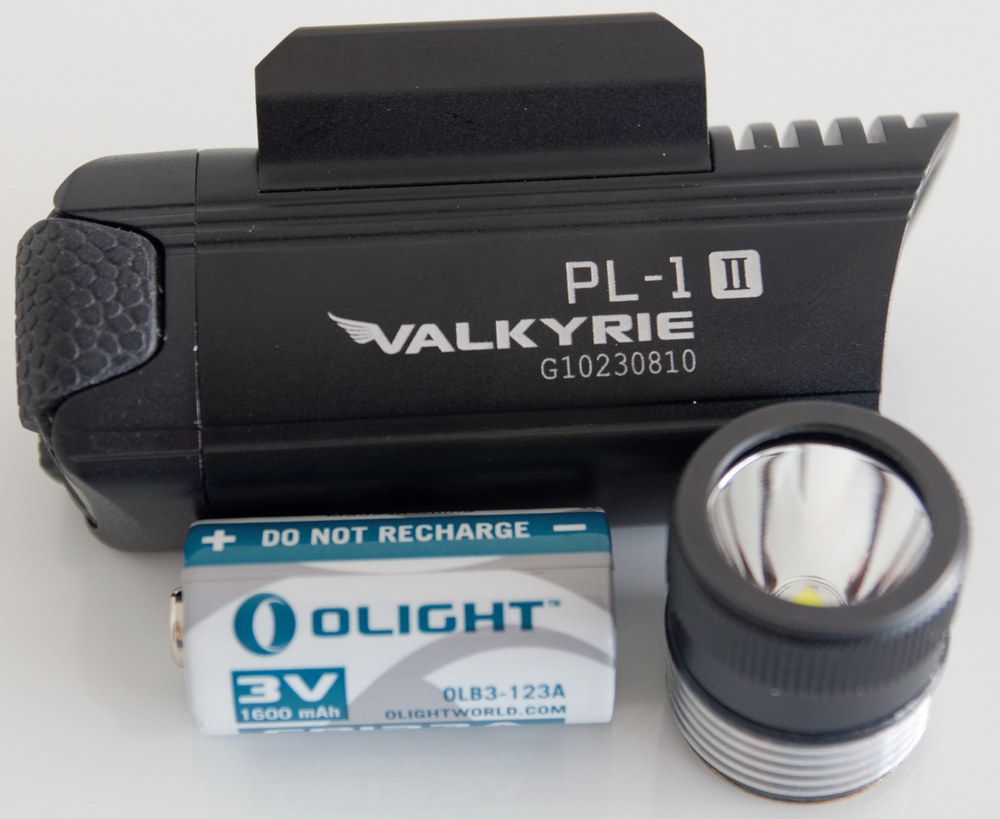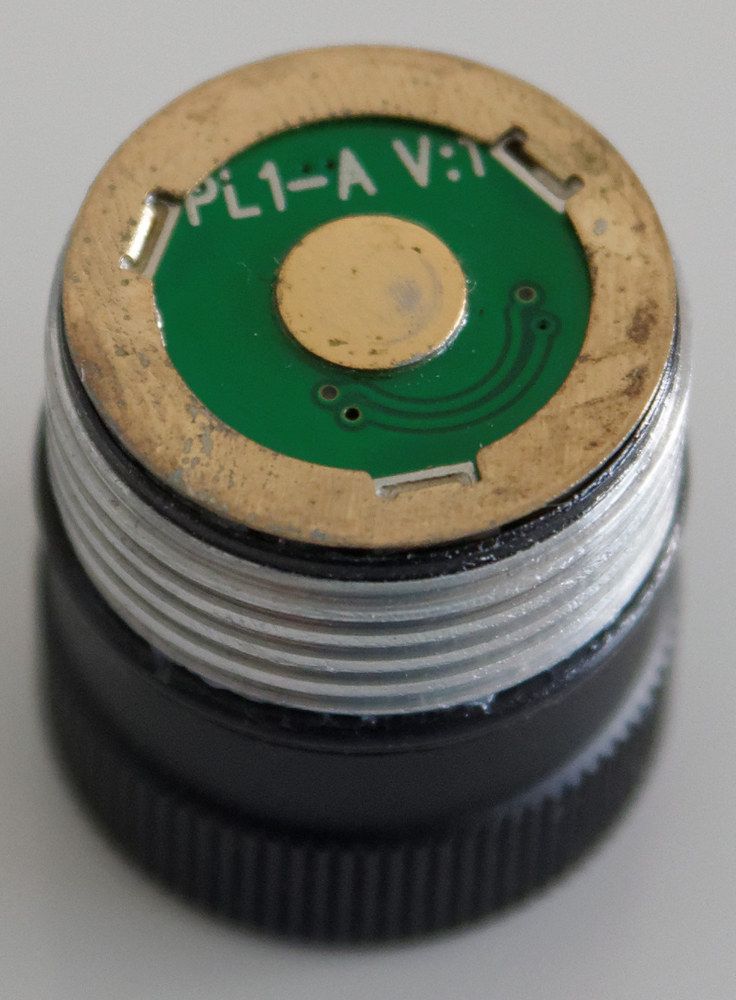 The flashlight in maximal disassembled state. As you can see the threads are not anodized. It keeps the contact even when the head is not fully screwed in, but puts some questions regarding the longevity of the flashlight.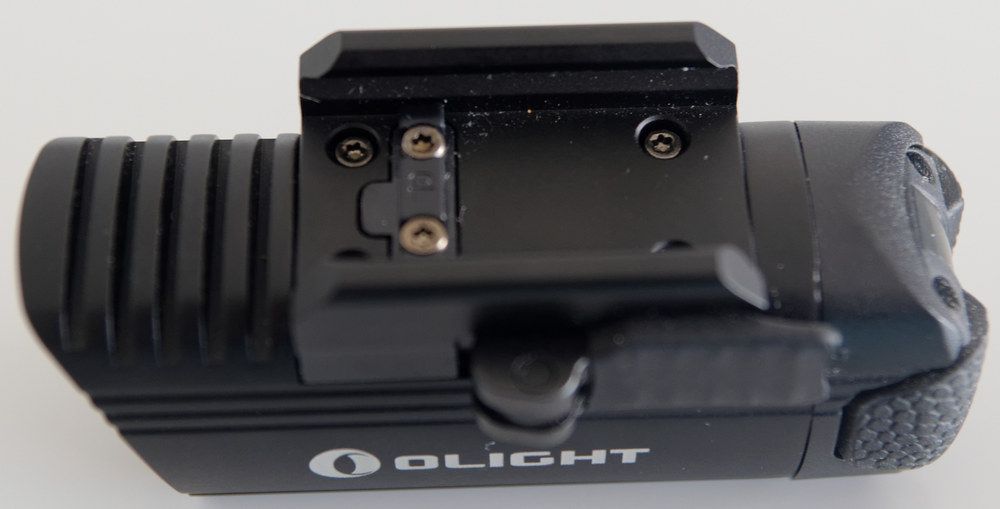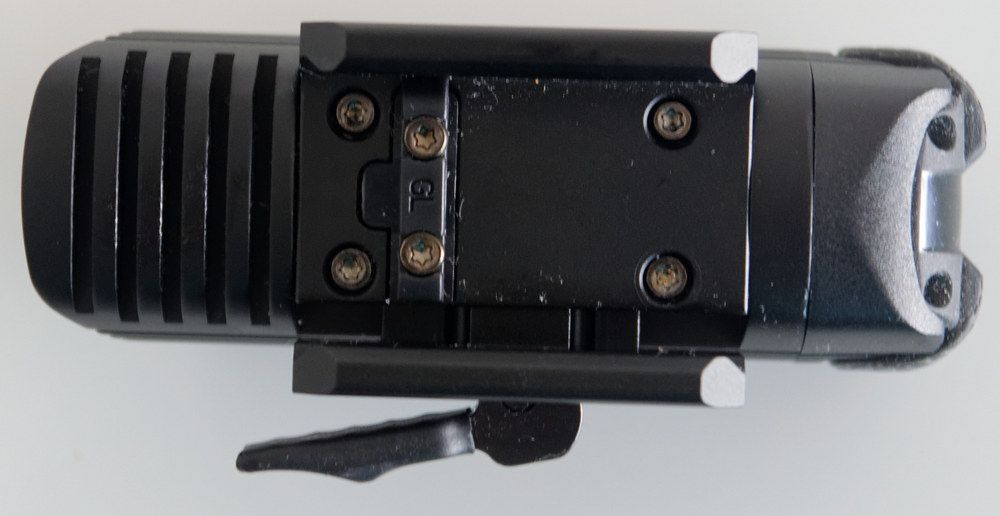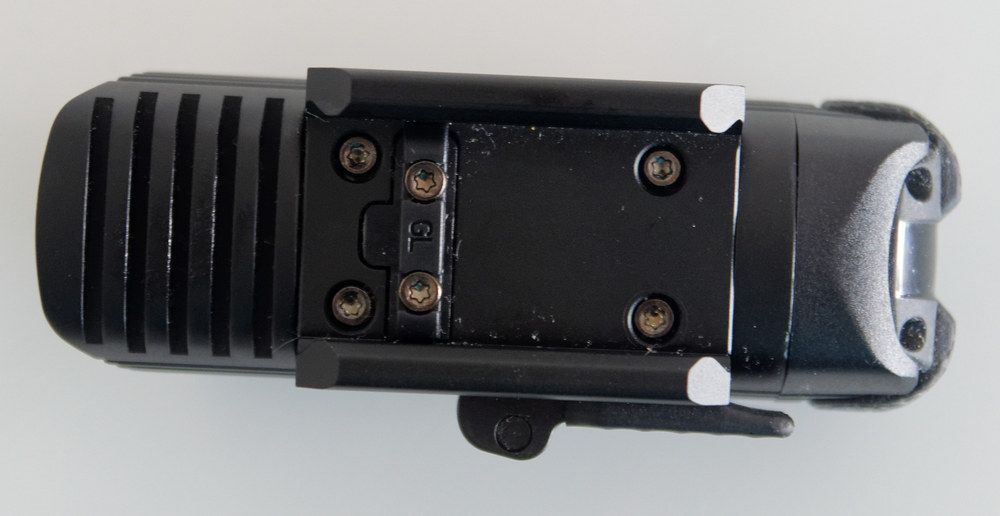 There is a small metal handle at the side of the flashlight, that will fasten the flashlight to a piston. It has a solid quality feel as well.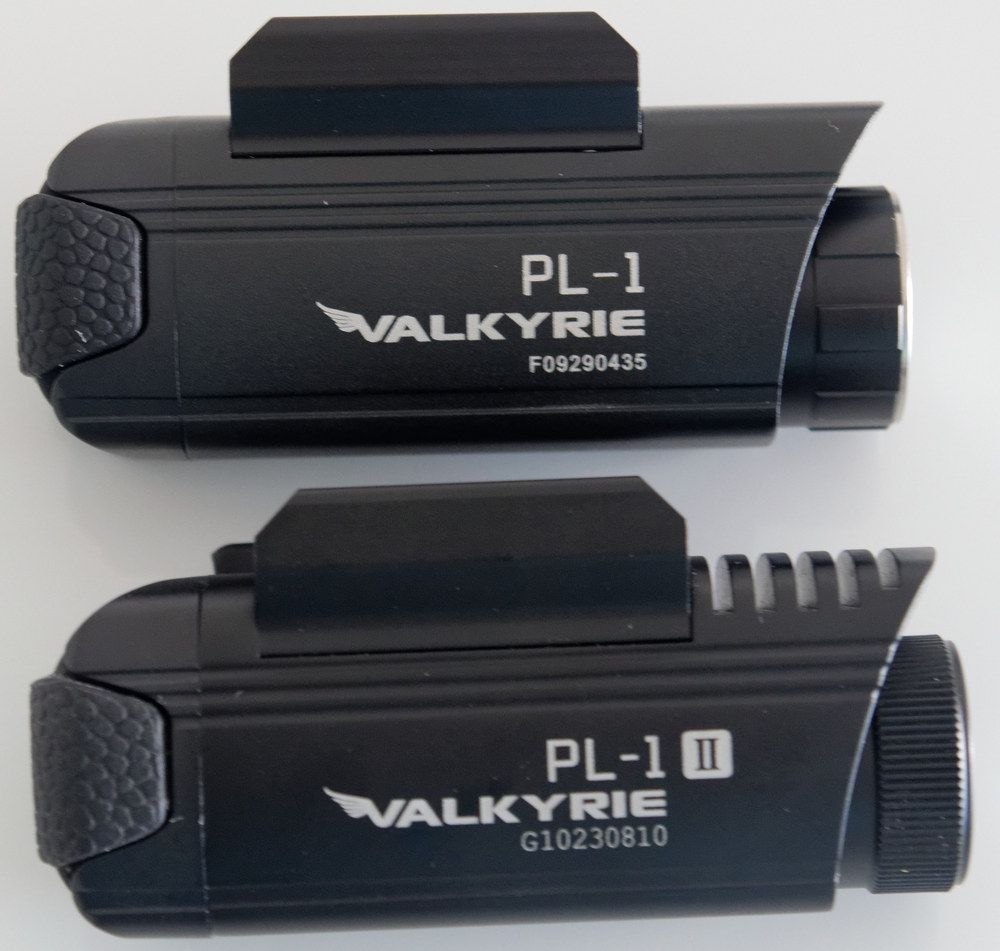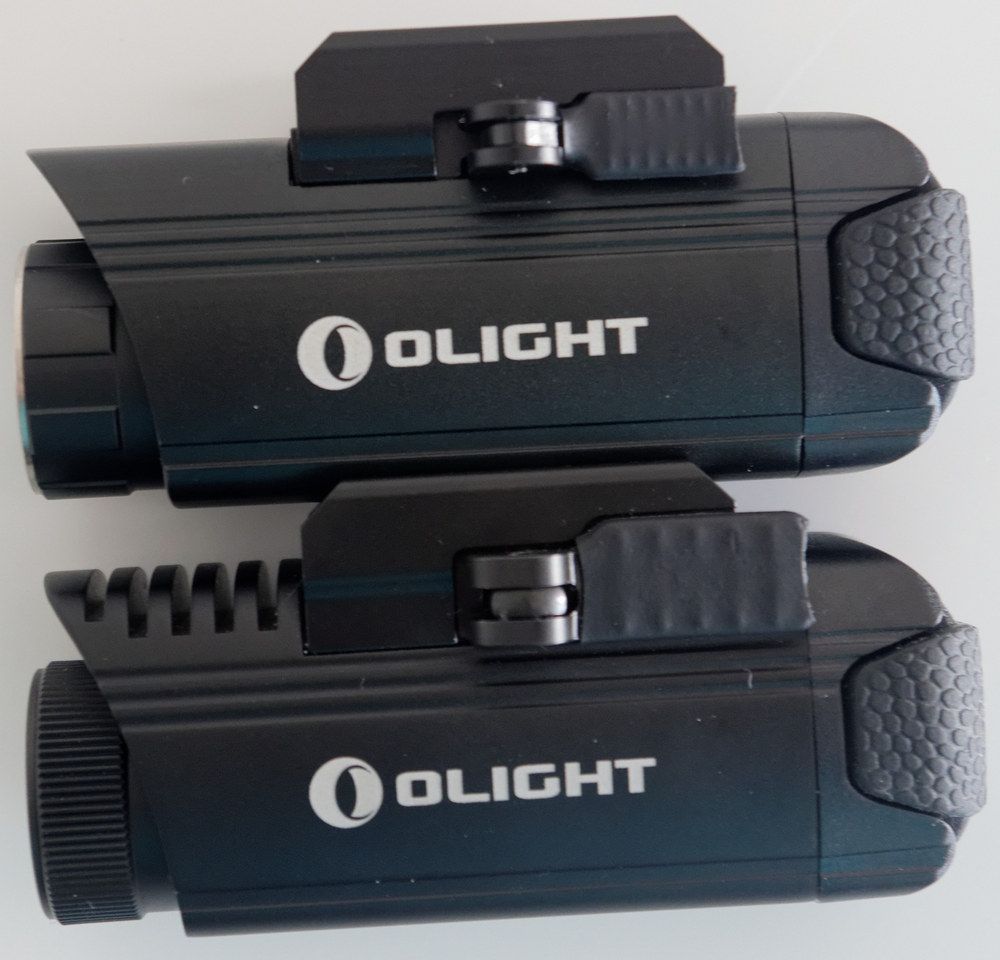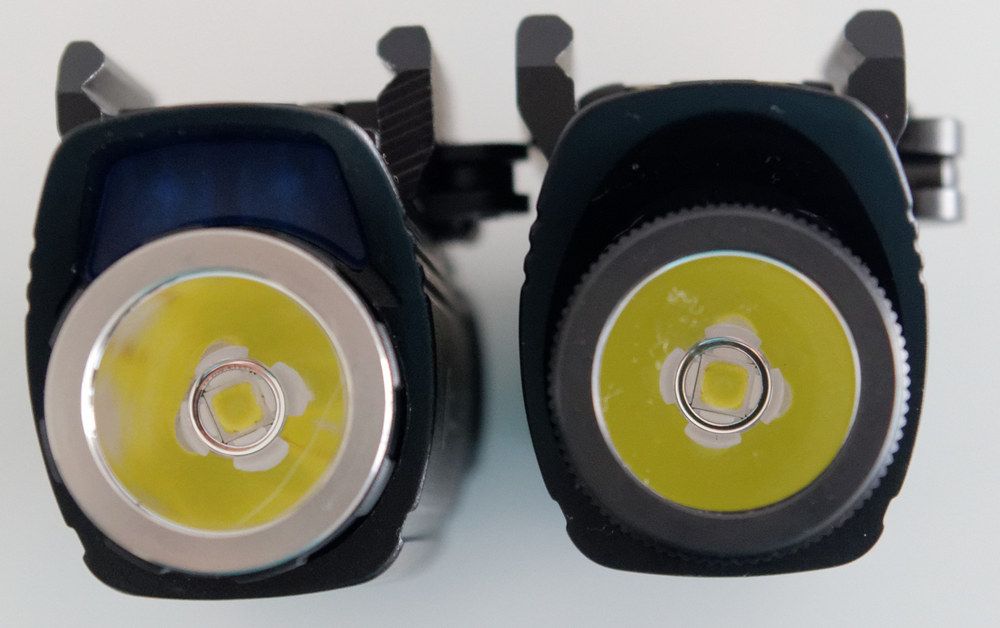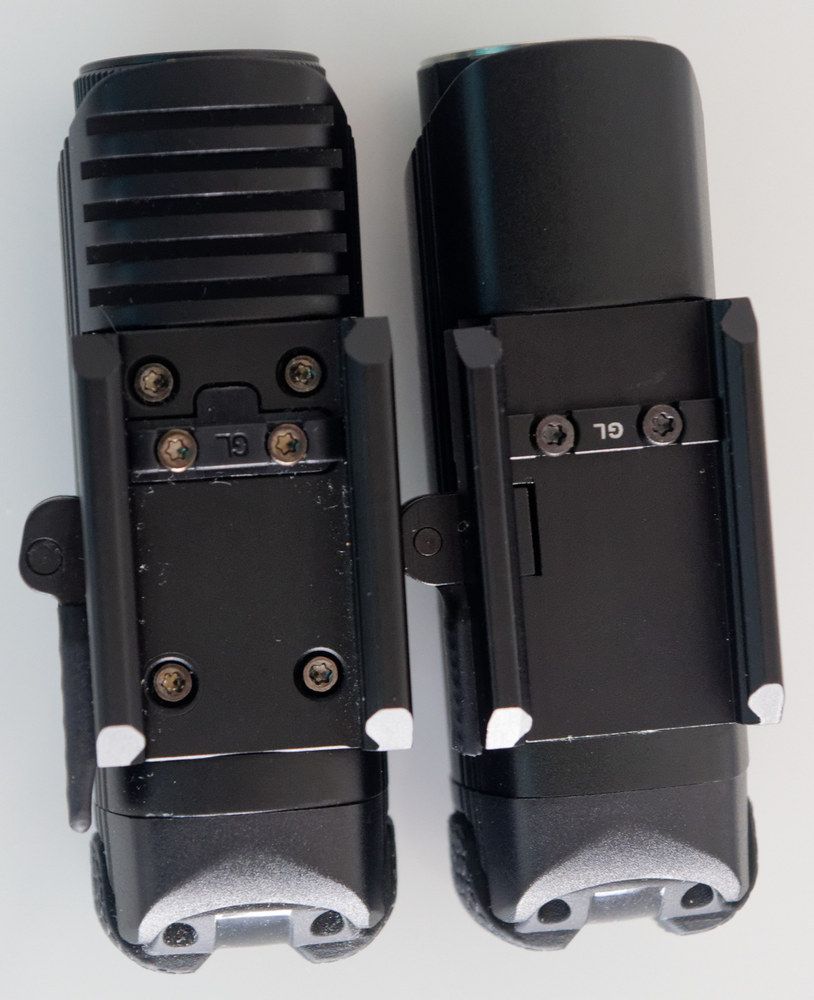 A short comparison with the successor
1. У новинки нет синих светодиодов, присутствующих у прошлой модели (и соответственно слабого режима в 2 люмена, реализованного именно с помощью этих светодиодов).
2. Новинка работает ярче, и дольше ( 450 люмен 60 минут, против 400 50 минут).
3. Новинка проще в управлении (проще включить стробоскоп).
4. У новинки появились радиаторы
1. The new model does not have the blue led's that the older model had.
2. The new model is brighter (450 lm vs 400) and works longer (60 minutes vs 50).
3. The new model is easier to use (strobe mode is easier to activate).
4. The new model has some radiators to dissipate the heat.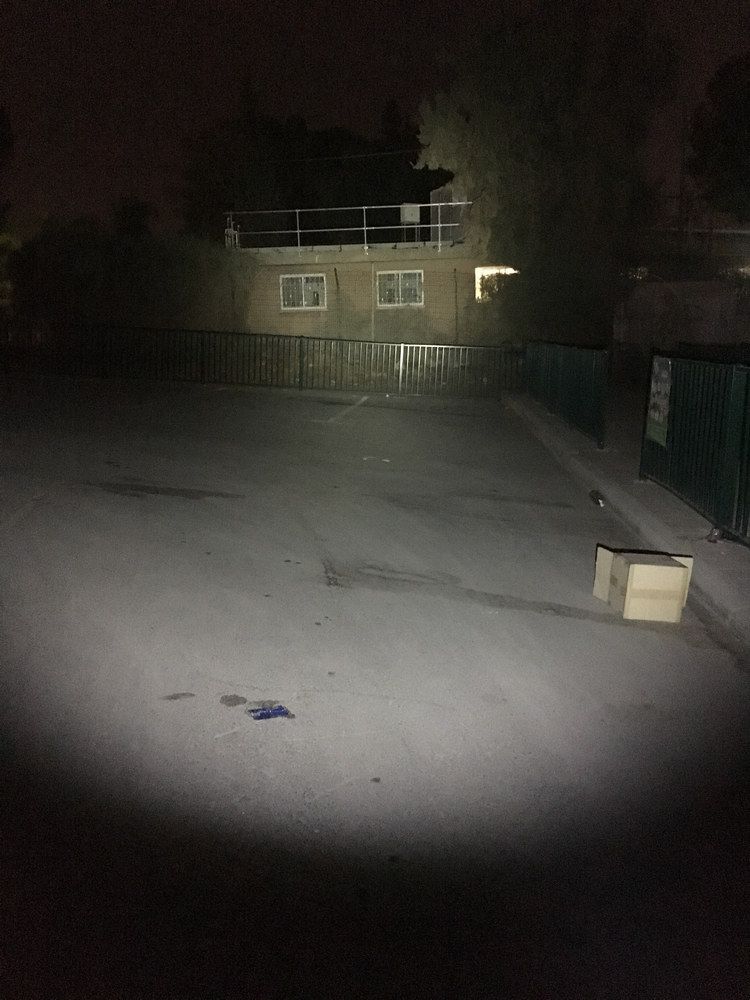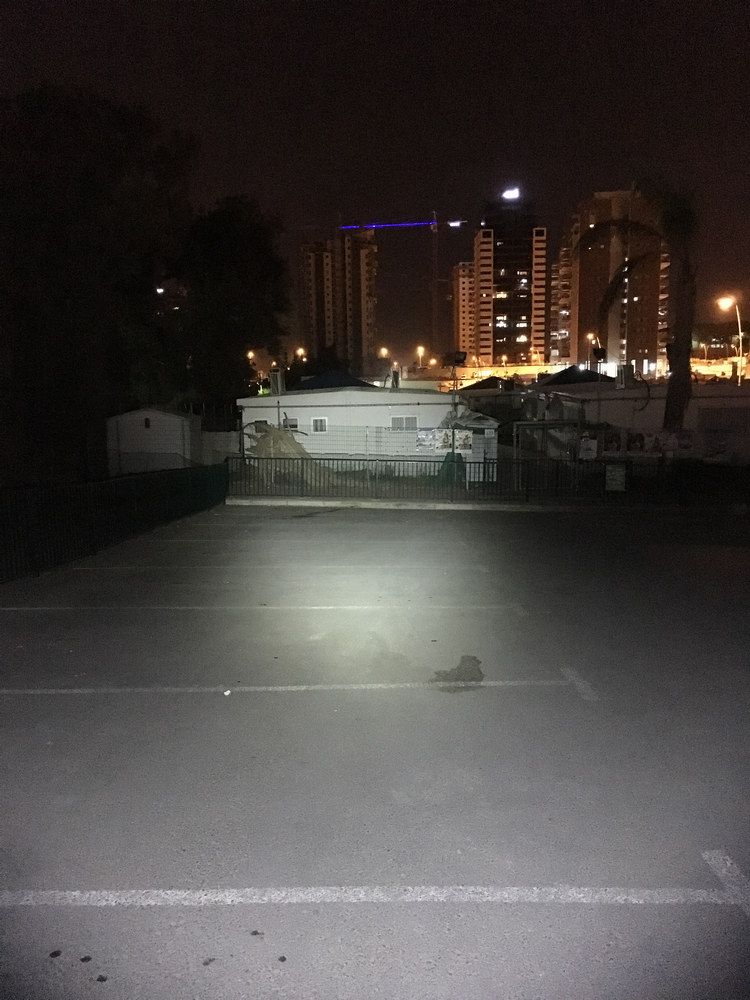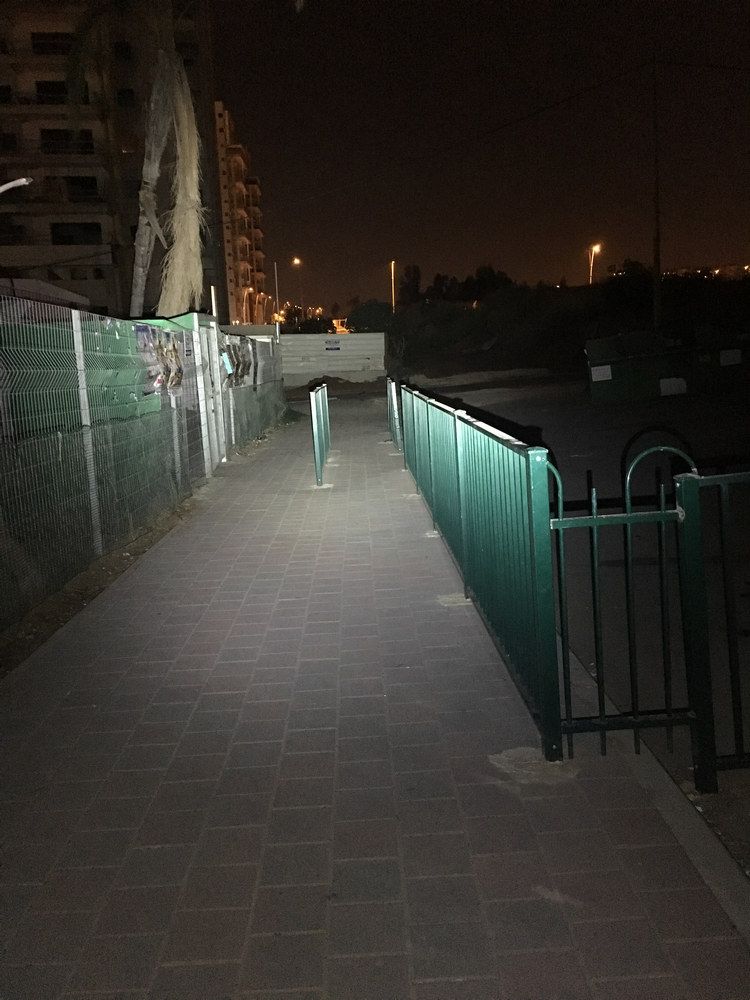 The light is cool white, close to neutral but still cool white.
Brightness (lux from a meter)
Olight PL-1 – 2450
Olight PL-1 CR123A – 3000
Olight PL-1 RCR123A – 3300
As you can see the new model has more throw than the older one. You can also use RCR123A (there are many reasons not to do so in this flashlight) and gain 10% more brightness.
Conclusion,final thoughts
Another great light. By the subtle changes I can presume that the older model was also very successful.