Here product page at Geatbest , store provided me with review example.*
——
Until Nitecore released LR30, there was only one serious manufacturer, who cared to make camping lanters : Fenix and it`s CL20\25R\30R.
and now we have something else, something cheaper and smaller. but what abot rest, performance and build quality?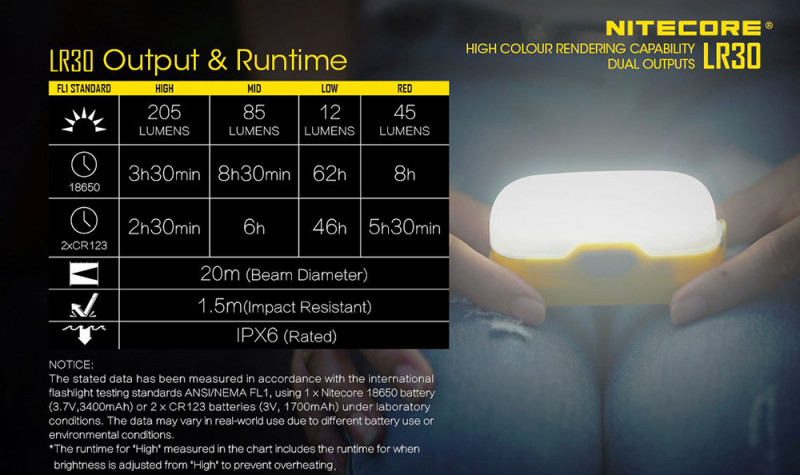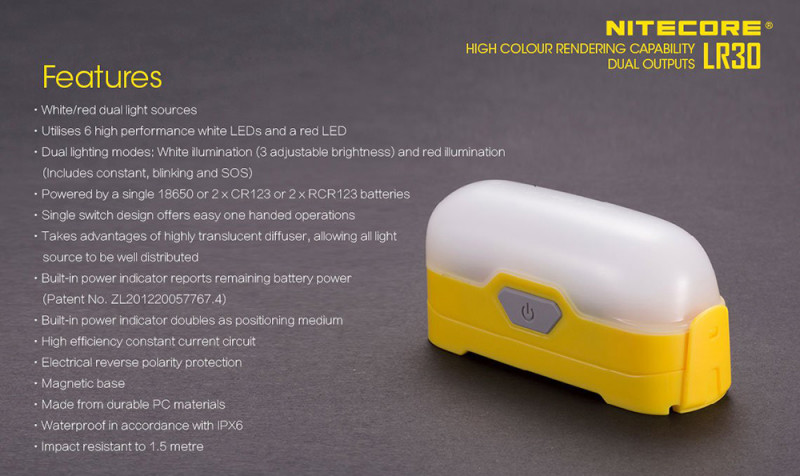 PACKAGE AND APPEARANCE
Blister is definetely not what i like, in situation when product comes with some spare parts (and here it is a spare sealing rubber)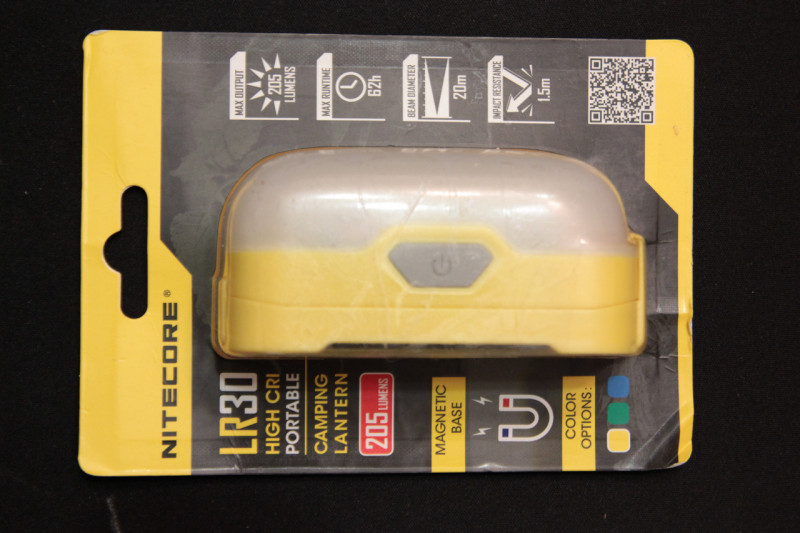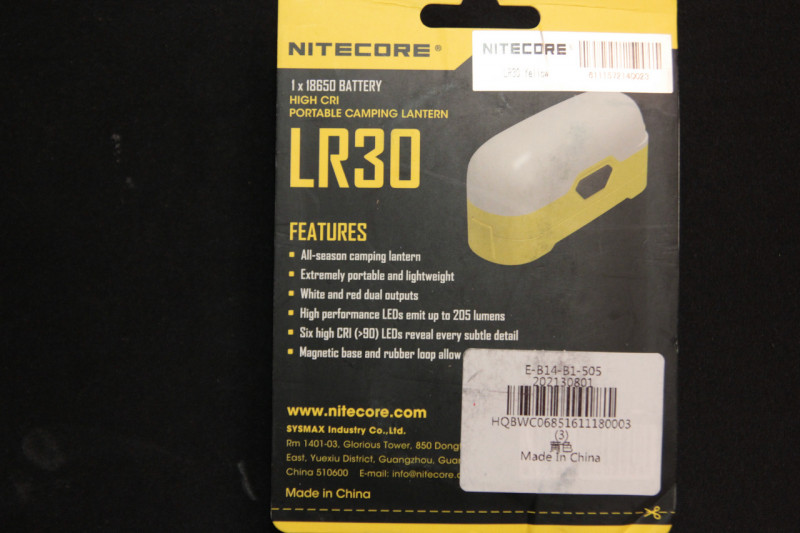 Ok, forget blister.
LR30 is about the same size as Fenix 25R, but last one is about 50% vider (and 30R looks like giant , comparing to them both)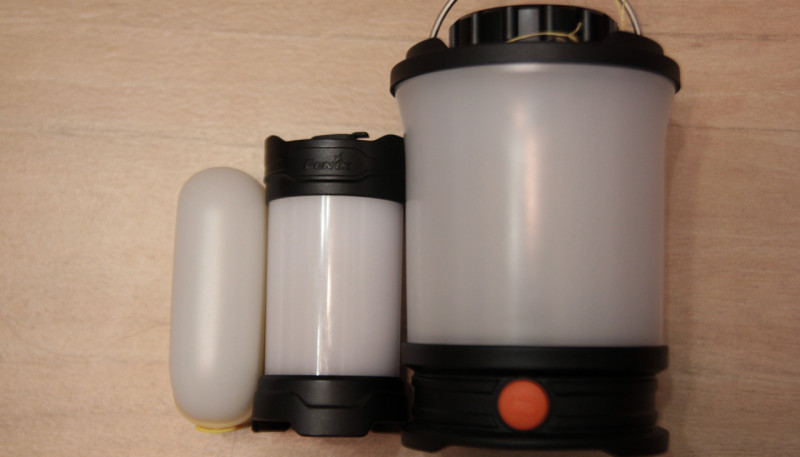 Size is not only the diffference, speaking about appearance. LR30 doesn`t feel as much solid is any of this Fenix`s pair. But, to be frank, matte reflector is quite hard. And yellow plastic part doesn`t make an impression of something unbreakable, like CL stuff does. I can puch it with fingers little bit.
But, to be frank, if you are not going to jump on it, or throw at rocks, it`ll be ok.
for the rest, appearance is simple and quite good-looking. I like it. Compact and accurate.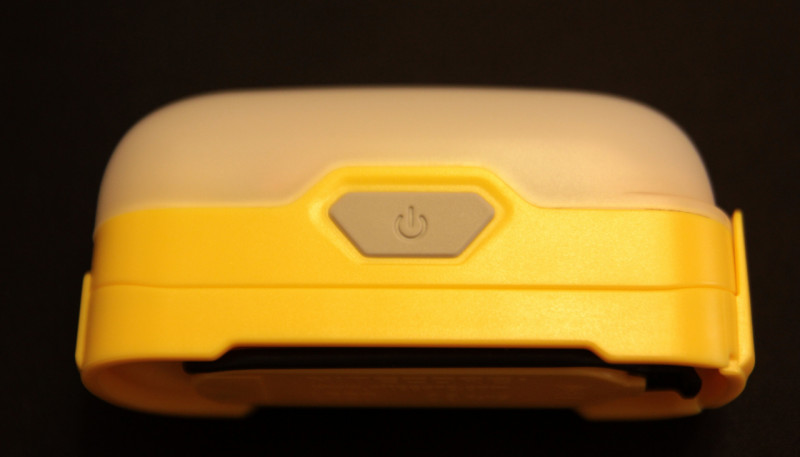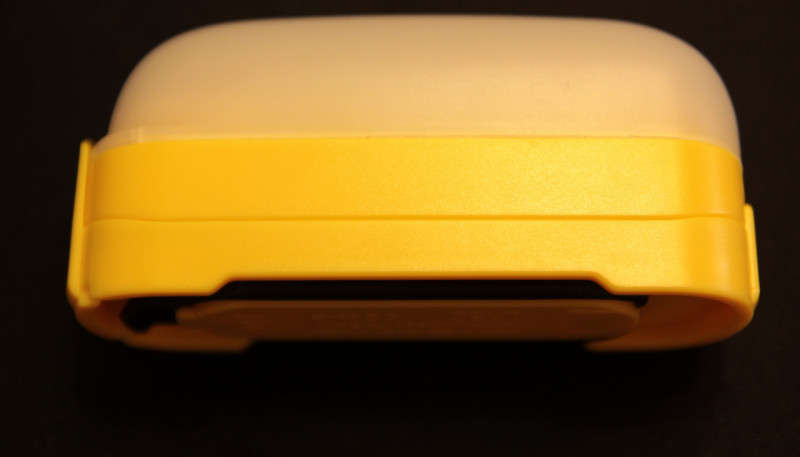 there is a rubbber band to hang LR30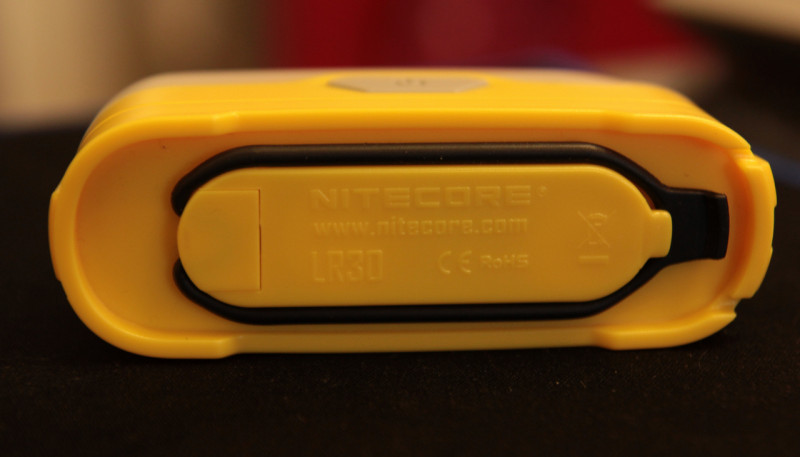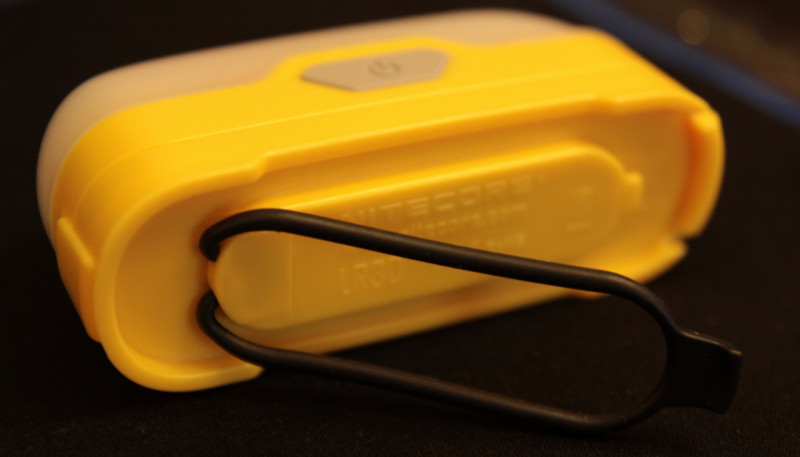 A pair of magnets at the bottom is not centered. so there is no chance to level it perfectly when try to use only one magnet.
But, anyway, they do they work well and gravitates to metall as they are supposed to do.
Daughter rapidly understood how to tune her pram.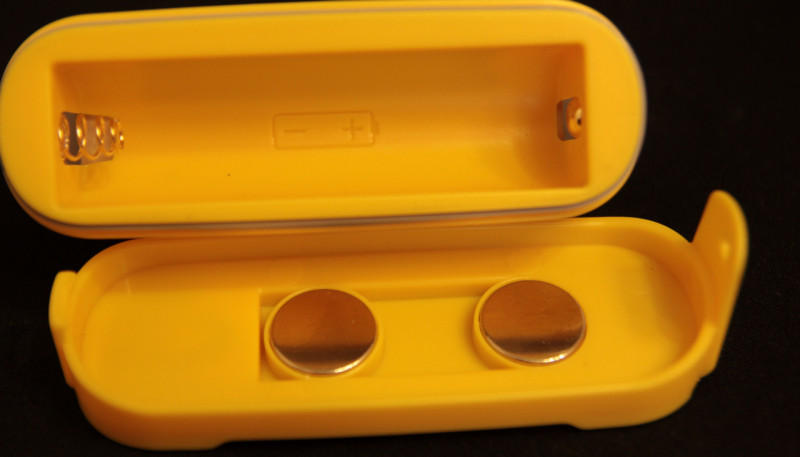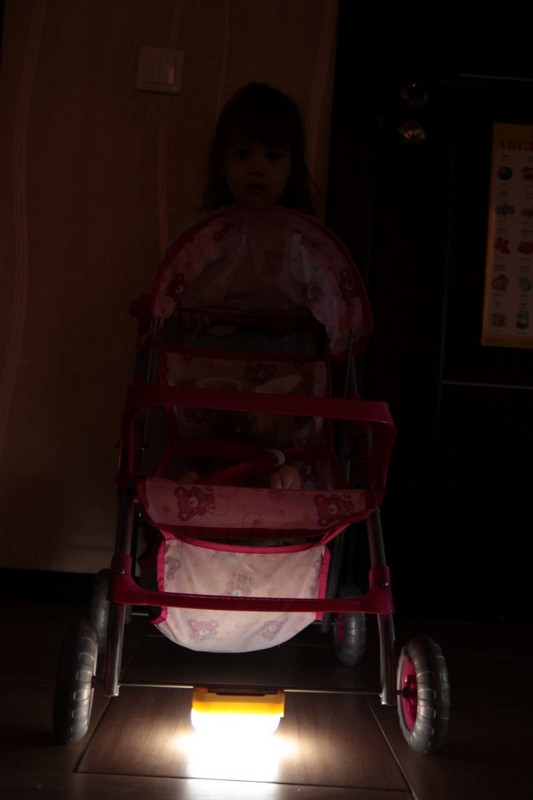 Here is that sealing rubber. (and there is also spare one included in package)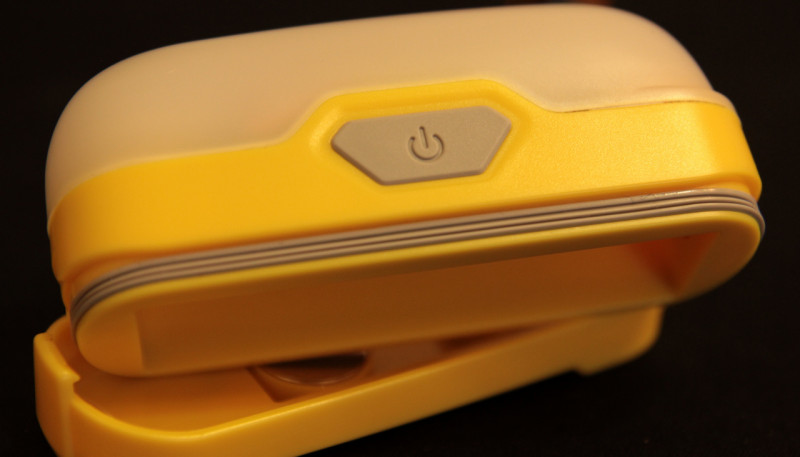 here it is.
+ compact size and modest but good design
*- *i`m not sure it suits for using in extreme conditions. CL feeils like it can survive nuclear war )
UI
really simple.
After inserting new battery LR30 starts to show this usual nitecore voltage-meter blinks. 4blinks and 1blinks mean 4.1v at battery. Ok, good, i`ve always liked this.
Long press from off starts primary light, short presses will switch brightnesses.
2 quick presses will enter Red light mode, short presses will switch between constant, beacon, SOS.
To exit from all modes – long press.
Anyone will get used to UI immediately.
LR30 performs
Ok,Hi-Cri is good. But as for me, neutral white is better.
Just take a look, may be you prefer something else, of course.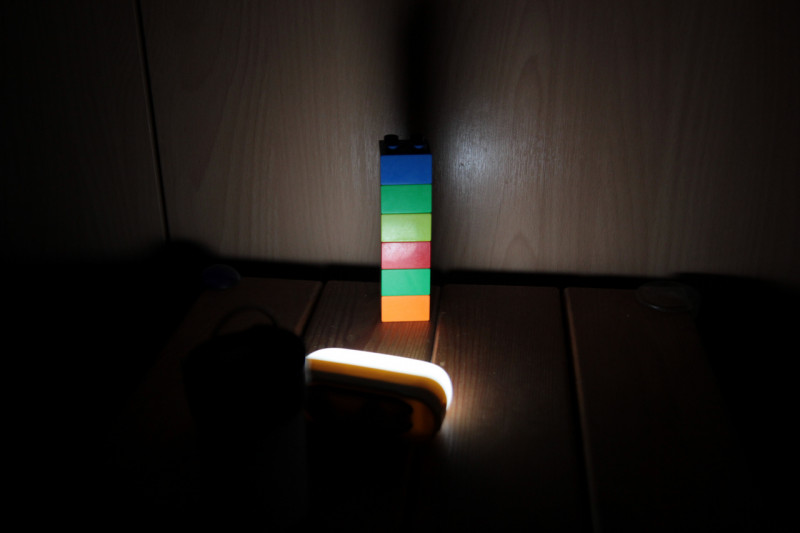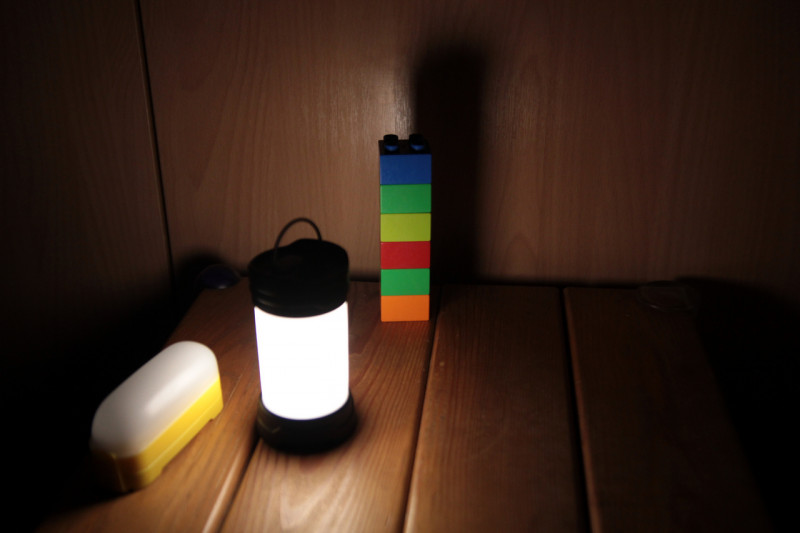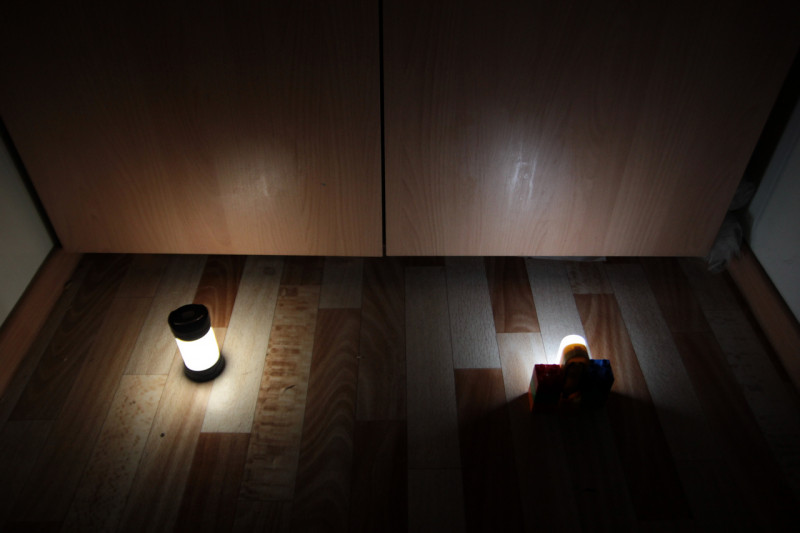 There is no PWM-shimmering in any mode.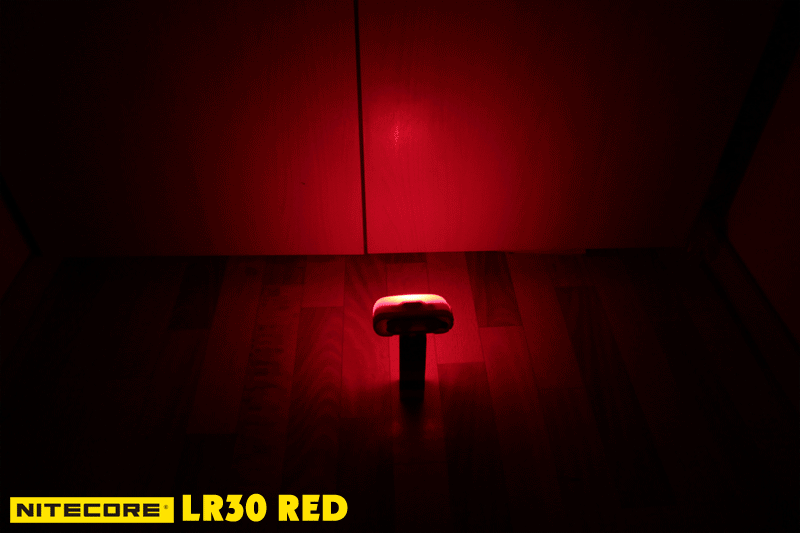 My kitchen 3х4 meters. what can i say… Red light is BRIGHT! it`s so bright that it deserves even including 2 brightness levels in red-light mode. Now you can either develop films there or shoot movie about maniacs.
In high mode CL25R and LR30 have the same brighntess, but as they have different shape of reflector, one (LR30) with it`s one directional (one hemispherical, let`s say) light is better to hang or attach to wall, while another – CL25R is better to put on table, you can see dark blind spot right under CL25R. the one the LR30 doesn`t have.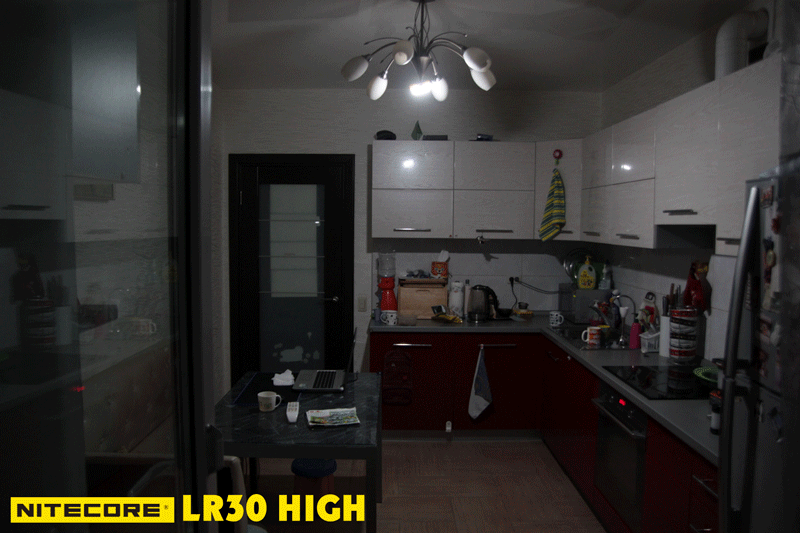 But…while CL25R have it`s high constantly, LR30 will stepdown from it, take a look at video below.
So, i suppose that this light is better for smaller area, like 1-2 persons tent. In this case it`ll give enough light.
I put 2600 protected battery inside. With 3400-3500 it`ll provide user with night-long illumination.
OVERALL.
I`d say, for LR30 is a good choice for the price if you are not against cool white light (though i hope it`ll "stepdown" after some time) and look for some illumination inside tent or within 1-3 meters area around lantern.
For extreme conditions and bright constant light i`d pick CL25R.
I also hope that in 2nd version Nitecore will put neutral white LEDs instead of cool white, and make 2 red-light brighntesses. Ah, and adding extra 1mm of plastic to this coloured bottom part will also improve LR30`s sturdiness.
Hope you , guys, like this review . if there is any quiestions, feel free to ask )