I received the Thorfire PF04 from Thorfire for the review.
Here's the purchase link
The PF04 comes in this box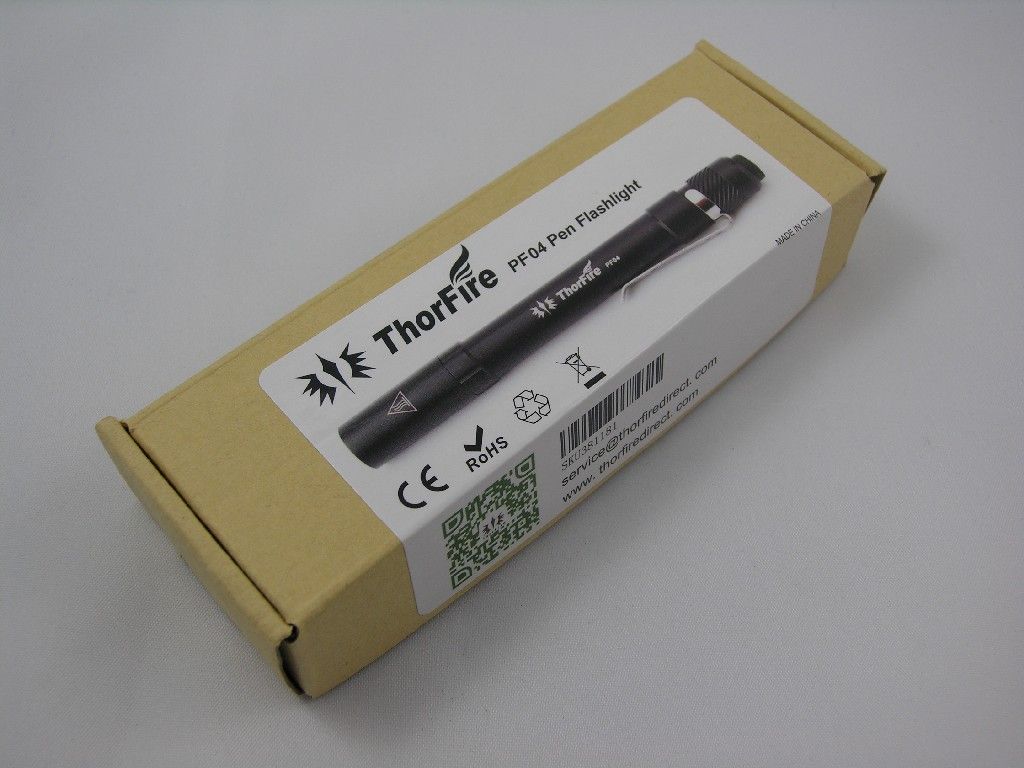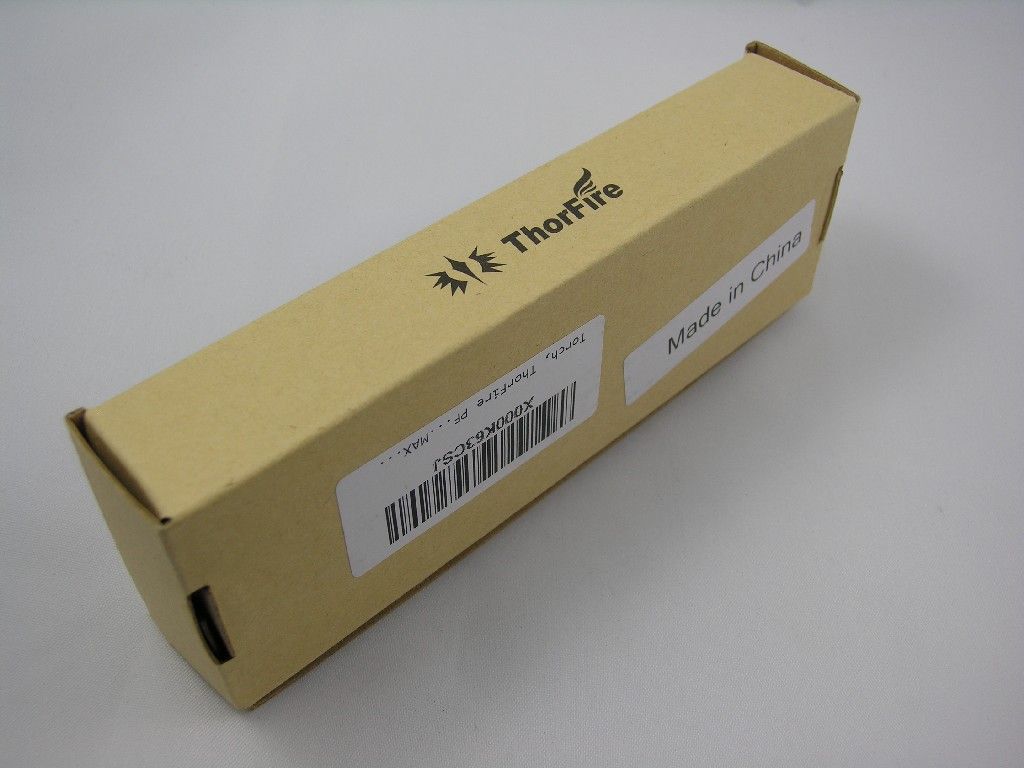 Inside the box: the light, manual, spare o-rings.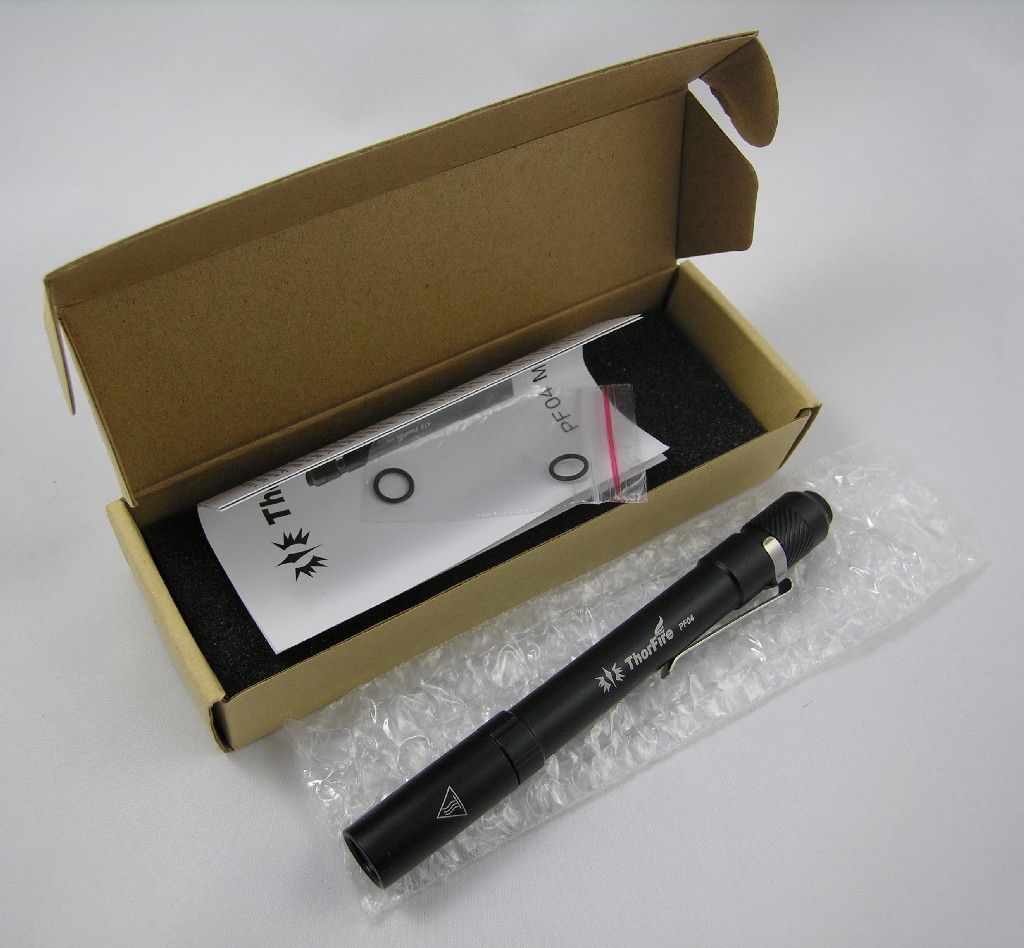 The PF04 is a 2xAAA penlight with smooth body.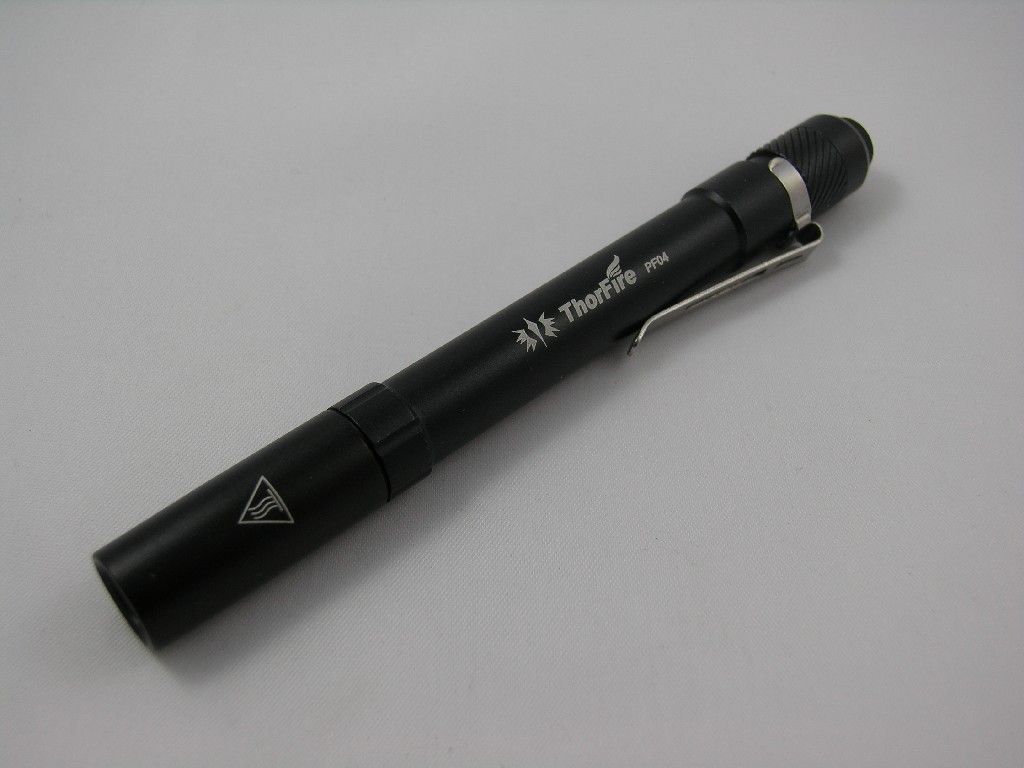 To my knowledge this is the only penlight with a rubber switch cover at the tailcap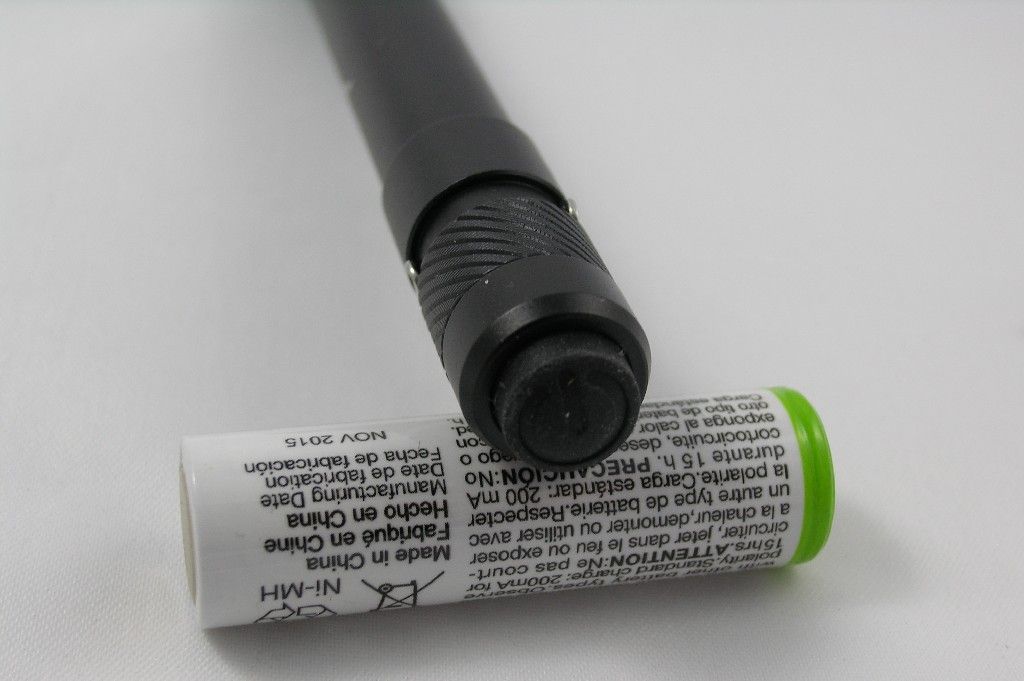 The clip is shiny and my camera has issue taking a focused pic. There is a "twisty" milling on the tailcap.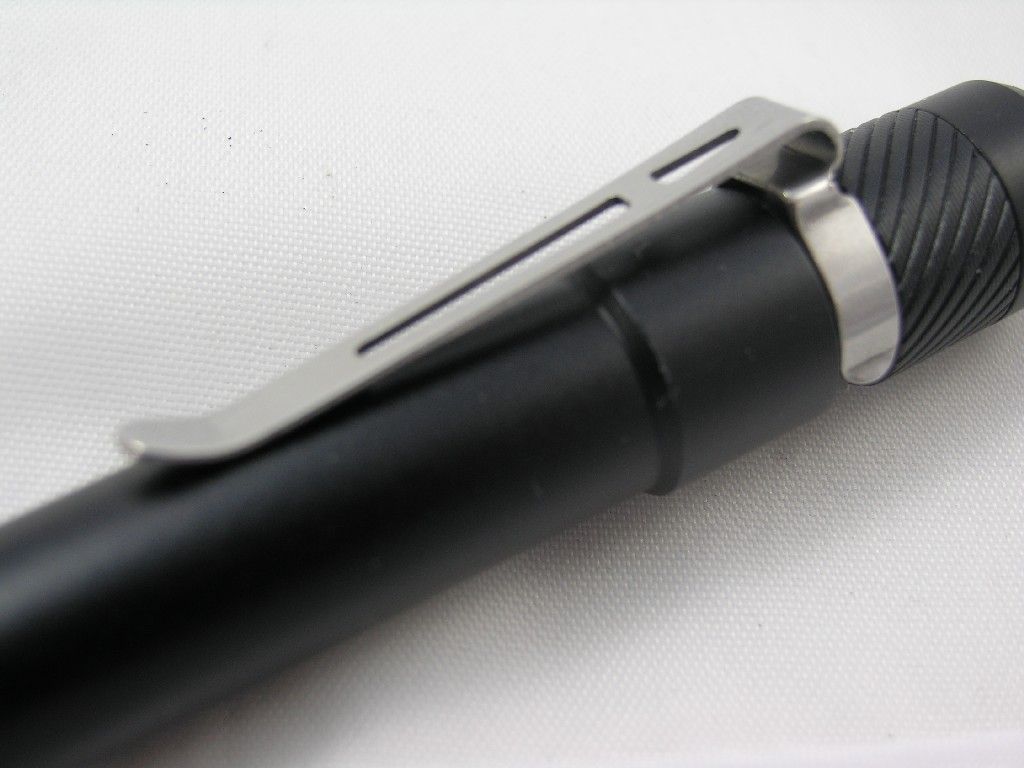 With my bare hands I was able to took apart the light so far: body and head. The parts are connected by long anodized threads.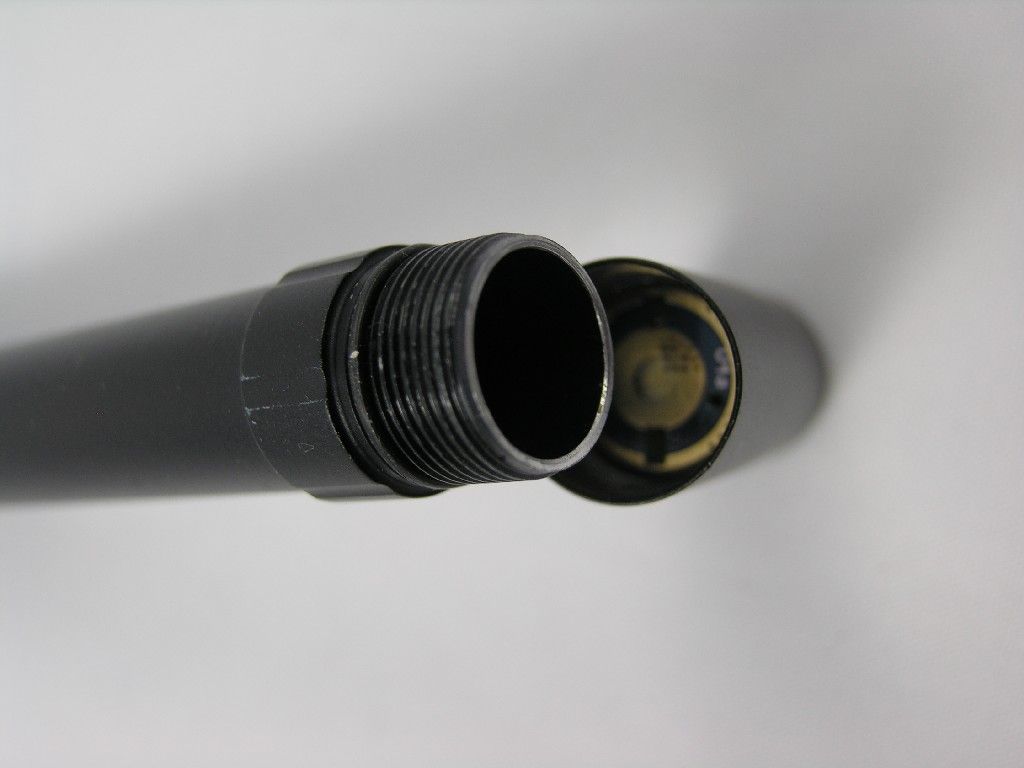 Inside the head an XP-G2 CW emitter in a smooth small reflector.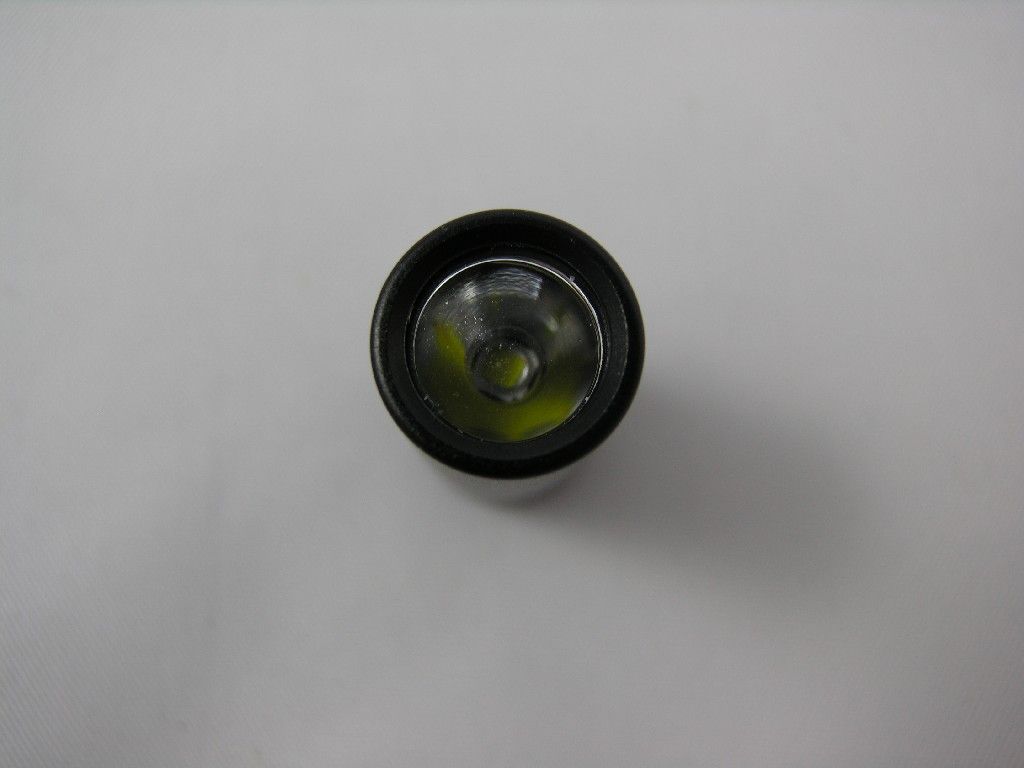 Size are standard for a 2xAAA Penlight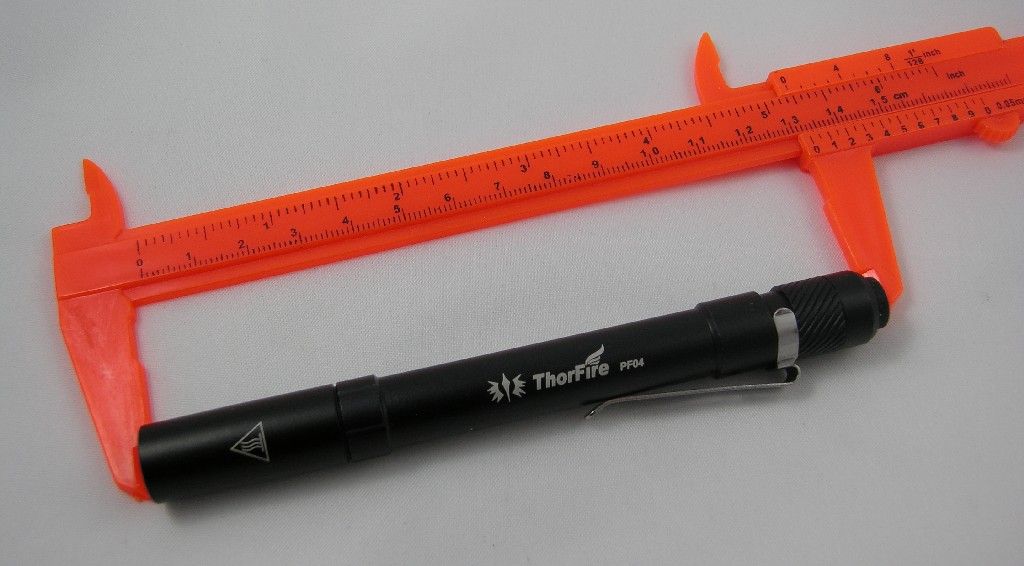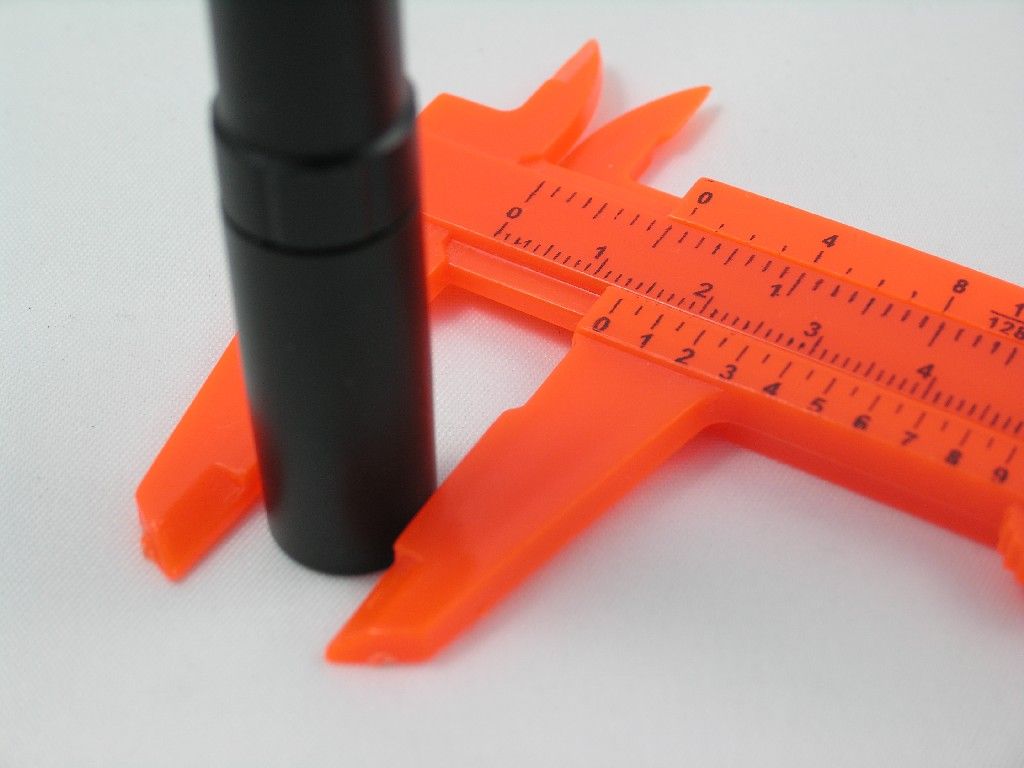 Preon II Warm, Thorfire PF04, Manker E21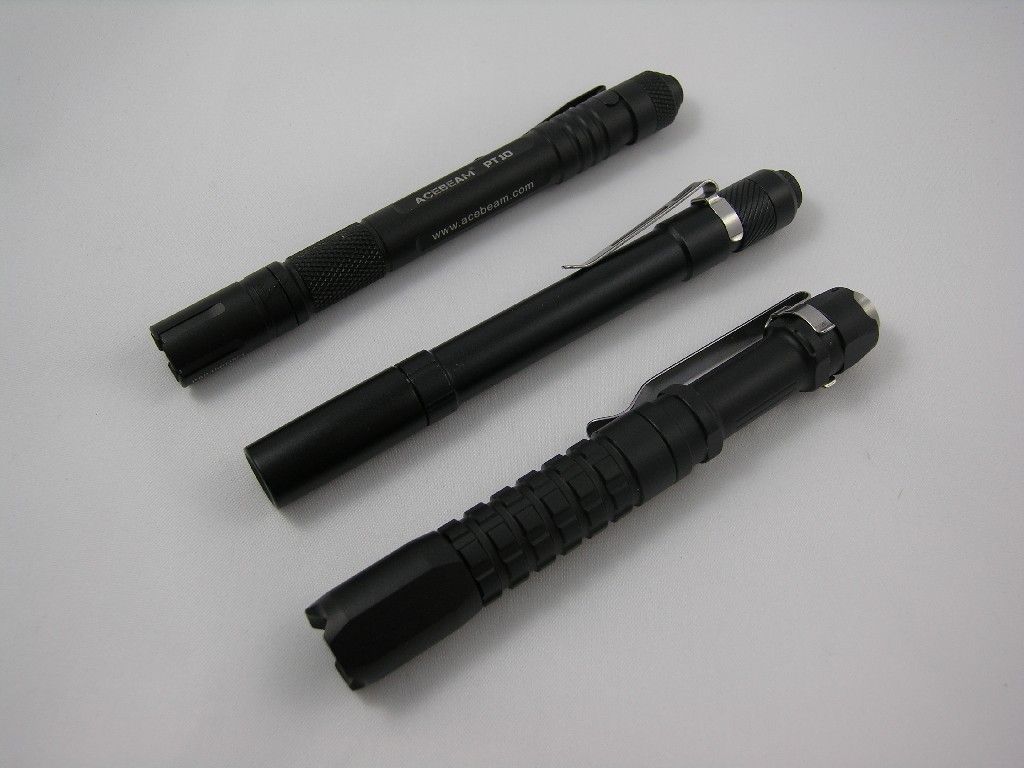 UI
Light has memory mode.
Click the tailcap switch to turn the light on and off. When the light is on, a half press will cycle between the levels (low, mid, high).
Beamshot at 0.5 meters from the wall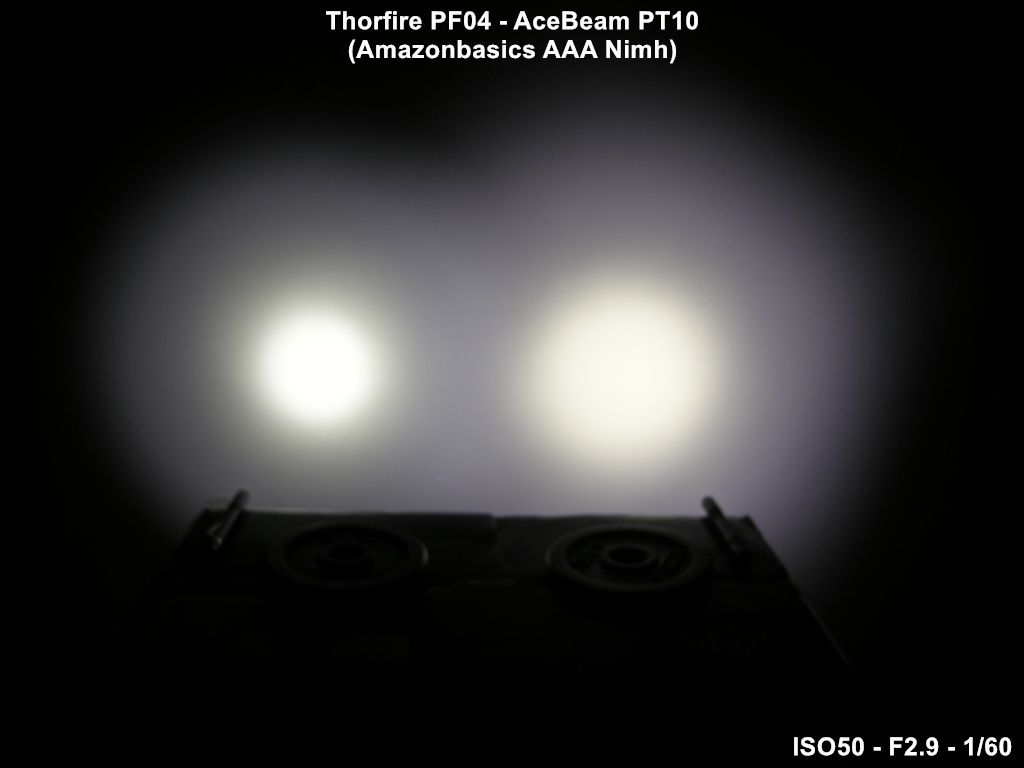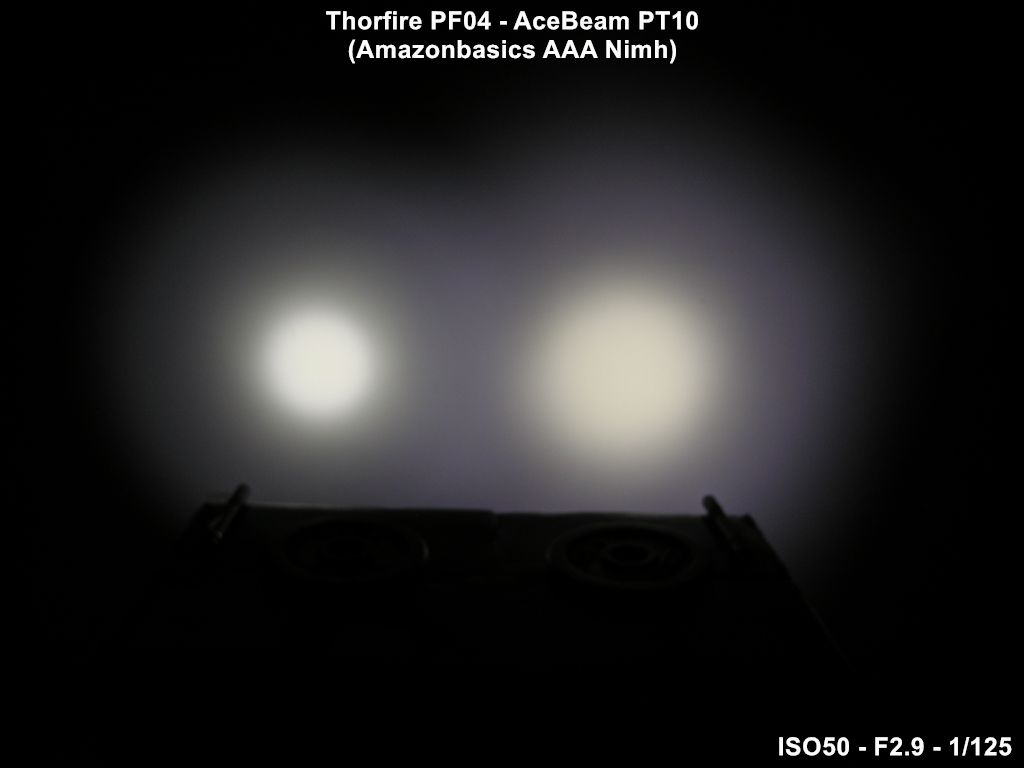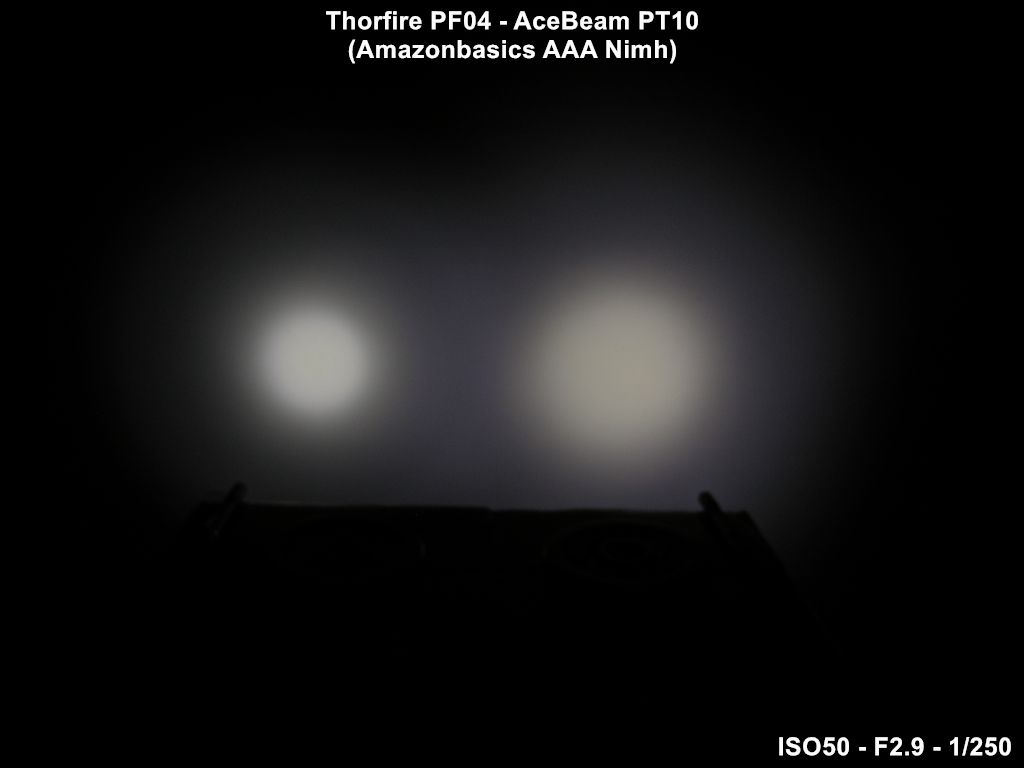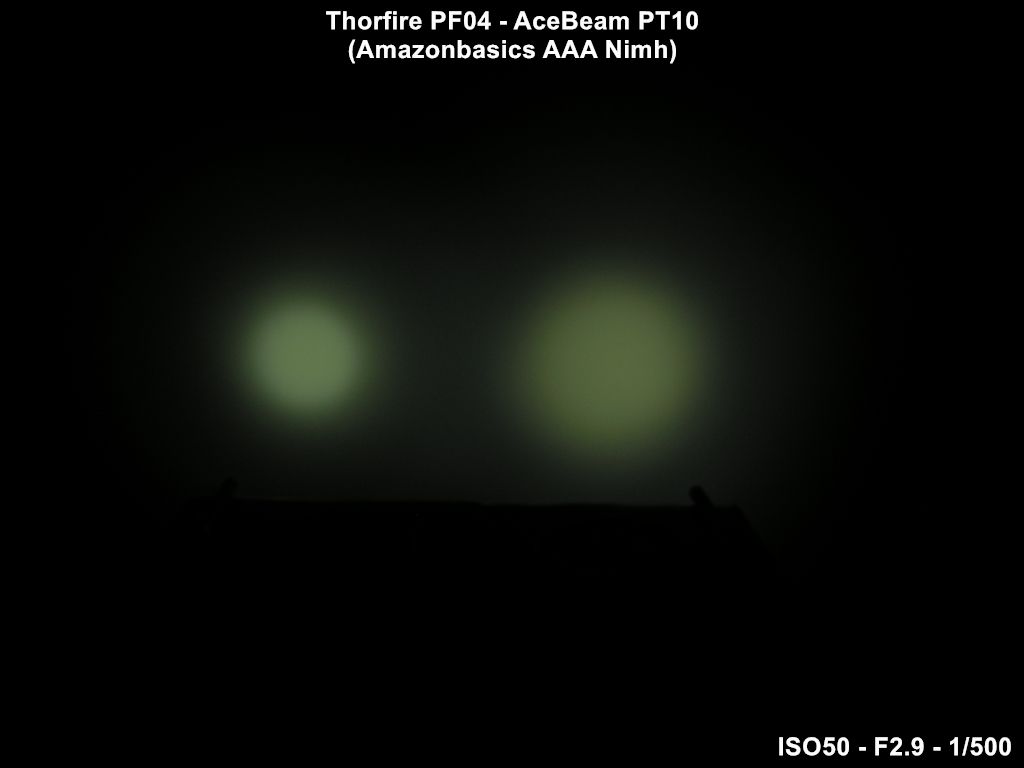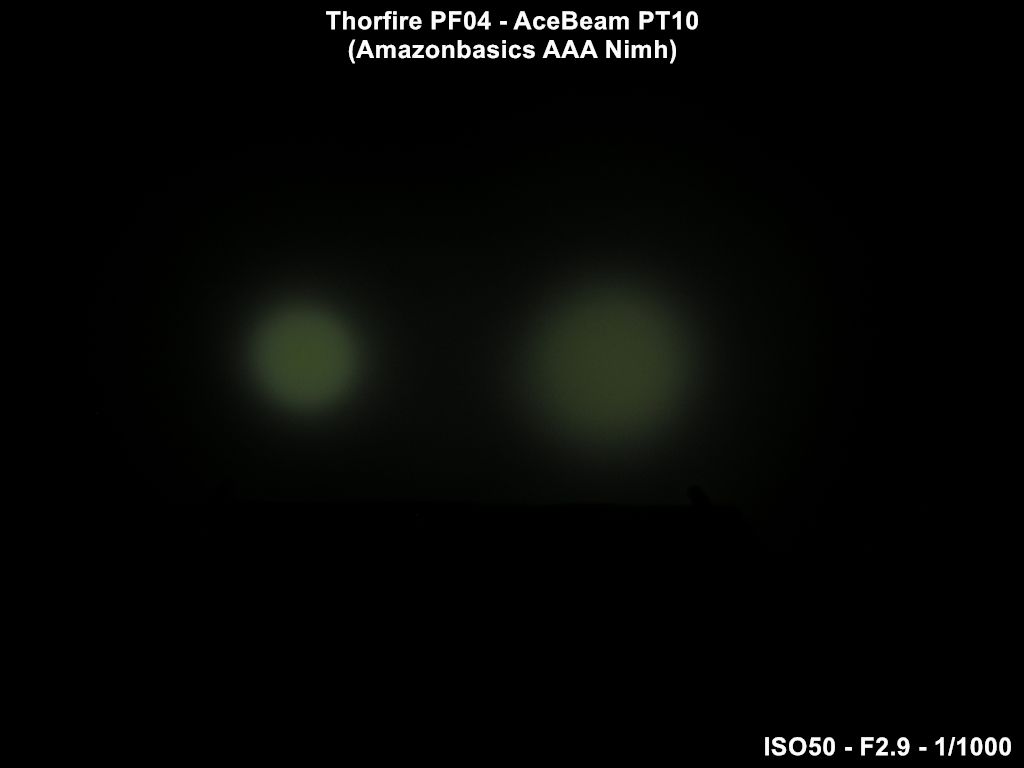 Output and runtime
Output and runtime have been tested with AAA nimh amazonbasics.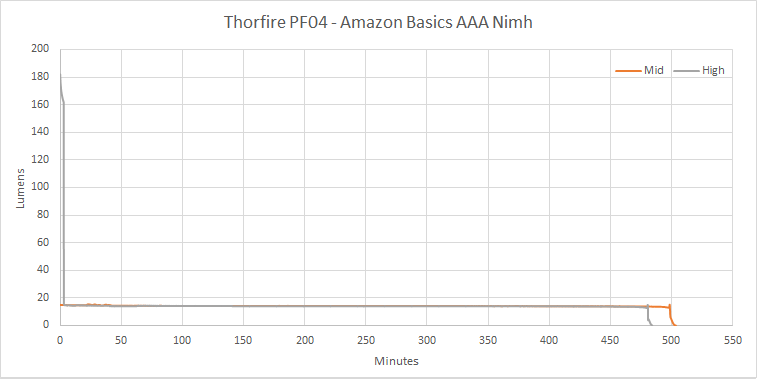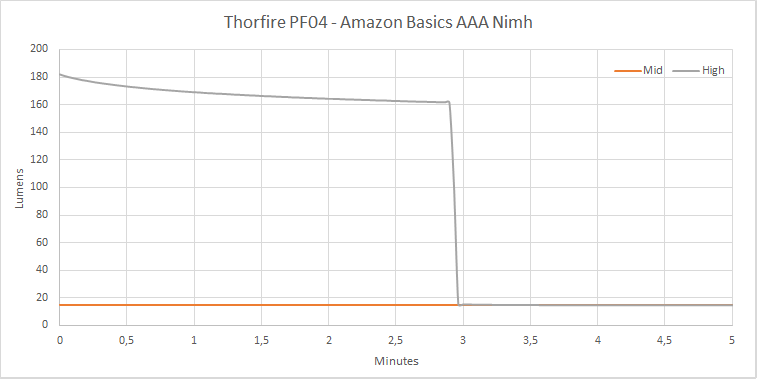 My thoughts
The light is well built and finished.
I like the very flat regulation. I don't like too much the big gap between mid and high mode, and the IMHO unnecessary big stepdown after 3 minutes (the output decreases about 90% !), but remember that this light has a resonable price, considering the fast shipping and the warranty with amazon (I got mine within 2 days from the order).
I'd like to see this light available with an additional 120ish lumen level, and with an high mode without a such intense stepdown. Also, I'd like to see this light available with a NW tint.
Thanks to: AntoLed for the camera and the luxmeter.