you can buy Nitecore P30 at:
➤ AMAZON
➤ BANGGOOD
➤ ALIEXPRESS
➤ NITETORCH they generously offered 20% code HJK5KDNQ valid for all the items in store, including other brands
—————————-
STATED CHARACTERISTICS
Max Output
1000 lumens
Max Beam Distance
618 m
Max Beam Intensity
95500 cd
Max Run time
680 h 0 m / 28.33 d
LED
CREE XP-L HI V3
Reflector
SMO
Battery
1 × 18650, 2 × CR123
Special Modes
Location Beacon, SOS, Strobe
Beam color
White light
Length
141.5 mm / 5.57 in
Head Size
50 mm / 1.97 in
Weight
165 g / 5.82 oz
Activity
Hunting, Law Enforcement, Military
*
PACKAGE and APPEARANCE*
P30 is packed into regular Nitecore black-yellow paper box.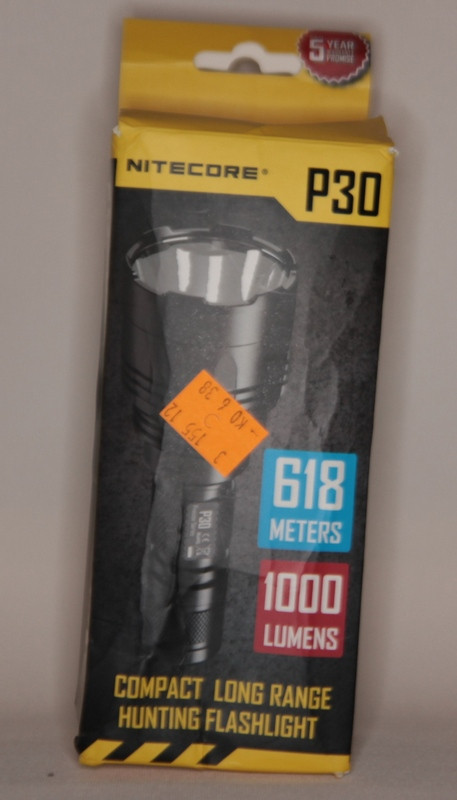 Package includes:
1*LED Flashlight, 1*O-ring, 1*Holster, 1*Pocket Clip, 1*Lanyard, 1*Tactical Ring, 1*Silicone Cap, 1*CR123A Battery Sleeve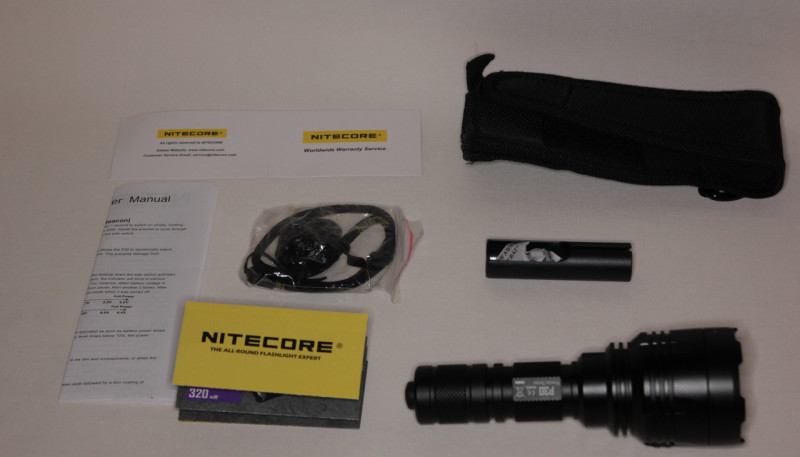 Size of P30 is small:
head\reflector diameter 50\47mm, length 141.5mm, diameter of body 25.4mm.
Modestly standing side by side with Convoy L2 and Utorch UT02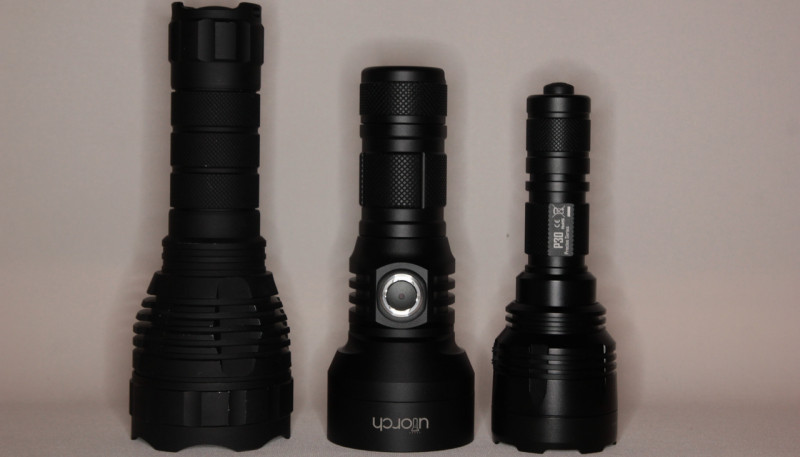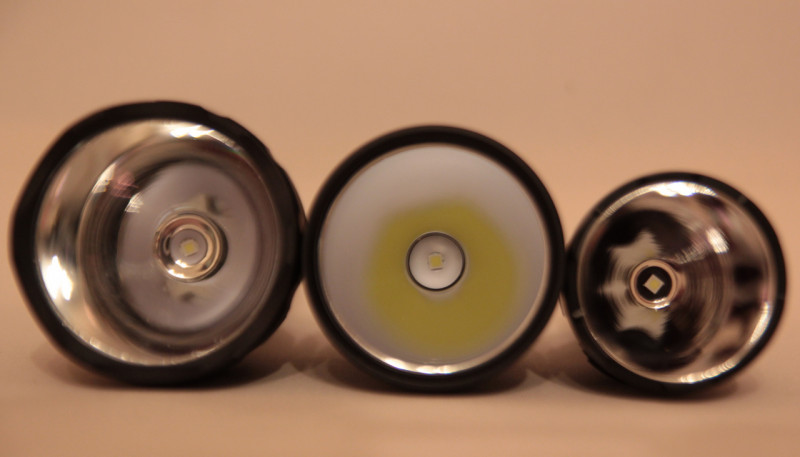 P30 looks nice and feels nice in had.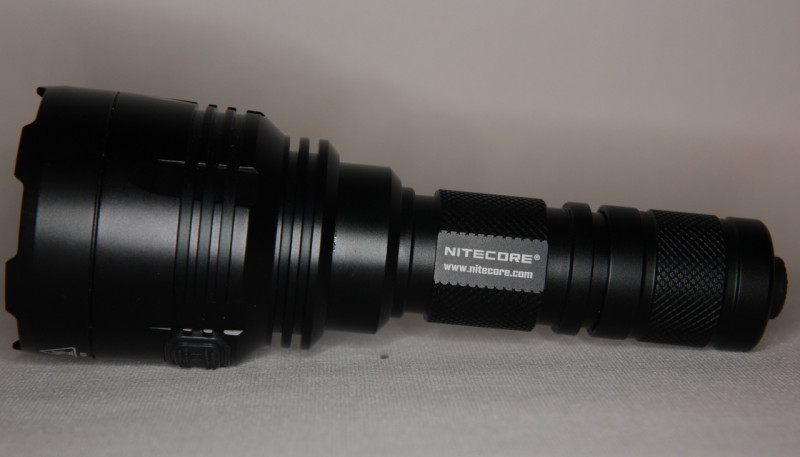 Head is qiute big, with crown-shaped bezel.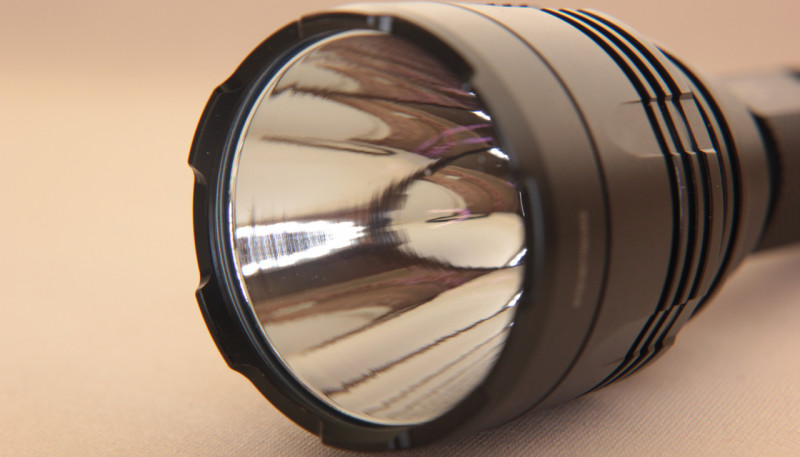 But comparing with senior flashlights, like the same L2 (which is choosen because i suppose almost everyone knows it) or UT02 this head seems to look more medium-size.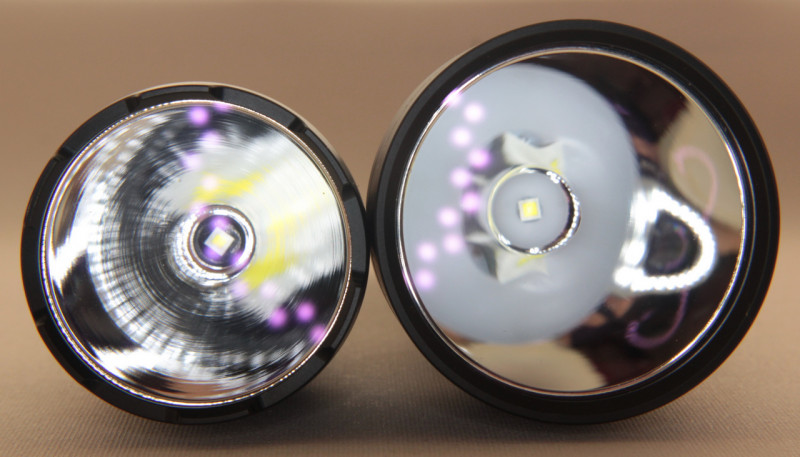 And here is a detail, which i want to point at. PLease take a look at reflector, it is not really smooth. Do you see this concentrical furrows?
I`ll try to reach Nitecore representative here and figure out if this is a defect of something optical improvement. BTW, this furrrows are clearly seen at promo photos. May be you have an idea?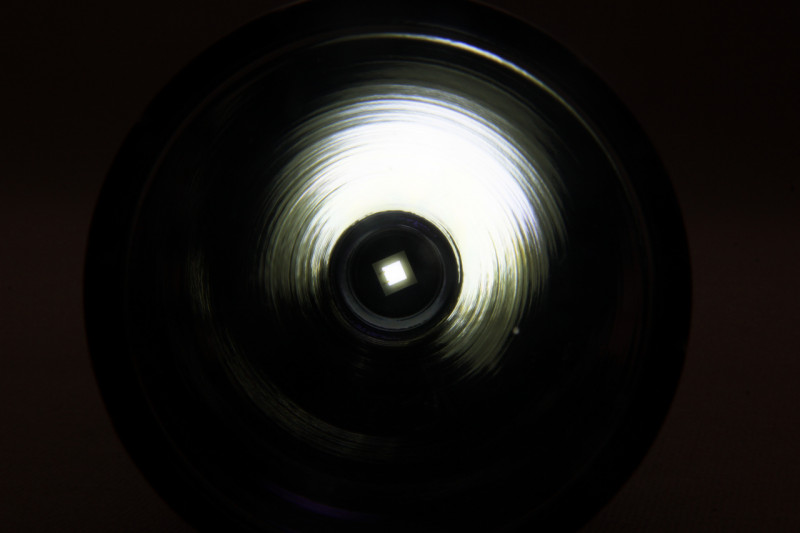 There is Cree XP-L HI V3, why don`t they used dedomed one or XPL-hi?
Cooling ribs are quite big.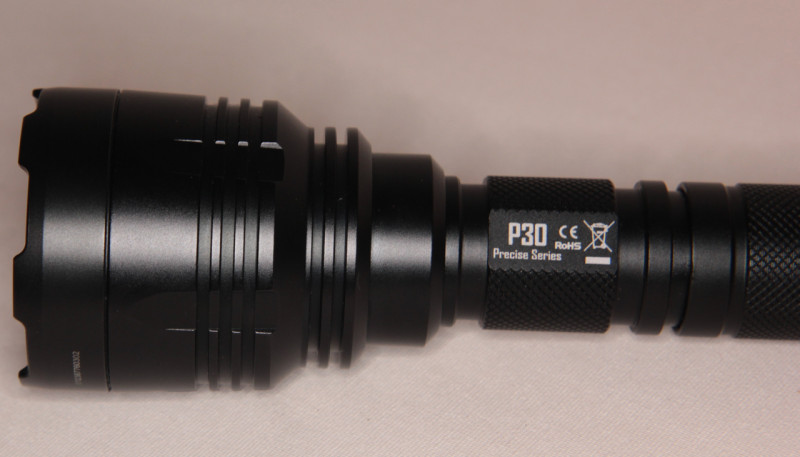 there is no spring at head, so that make using P30 with gun mount veeery disputable. At least Nitecore let us to use flat-to batteries. sides of body tube are quite thick, about 3mm.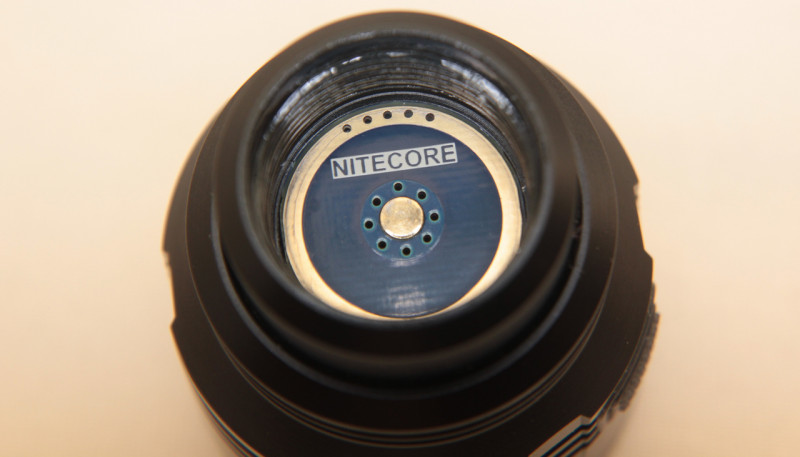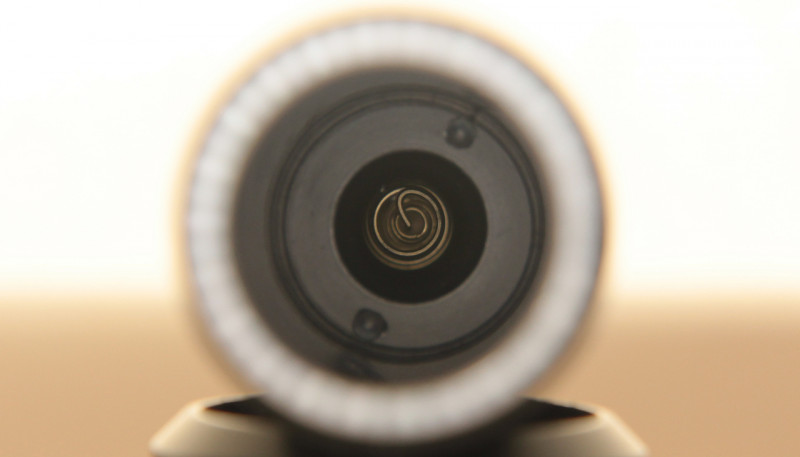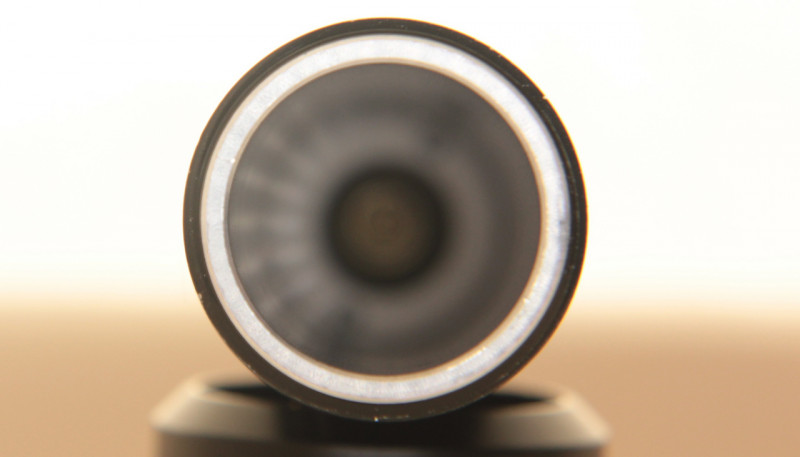 Knurling is regular, rhombical.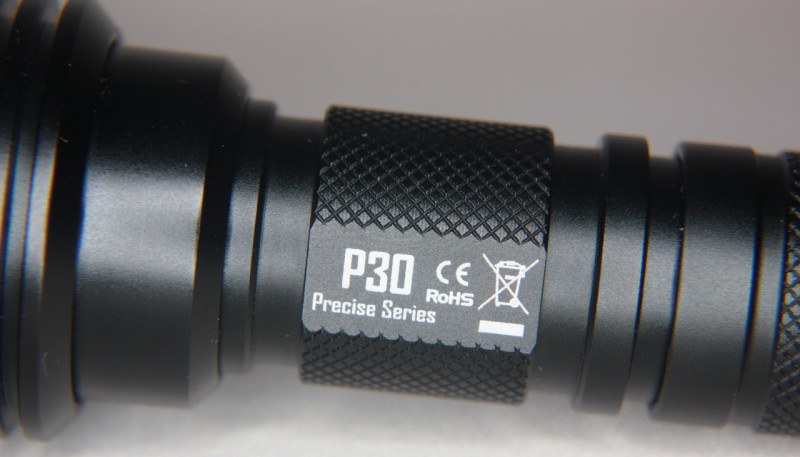 Tail button doesn`t have u-shaped border. With spare tail rings it gives us something more tactical rather regular longthrower.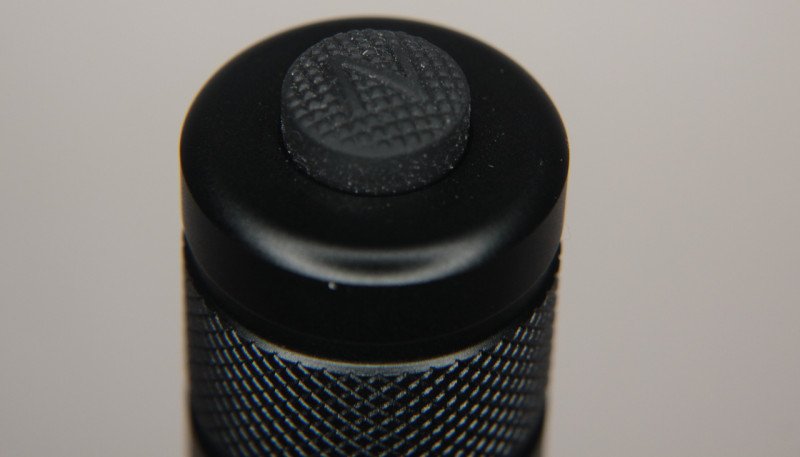 I don`t like side button of P30 at all. Be prepared not to find it in darknew in most of cases. And when your fingers manage to recognise it, you have pick certain pressing force to switch modes. Side button needs to be upgraded, this is my strong opinion.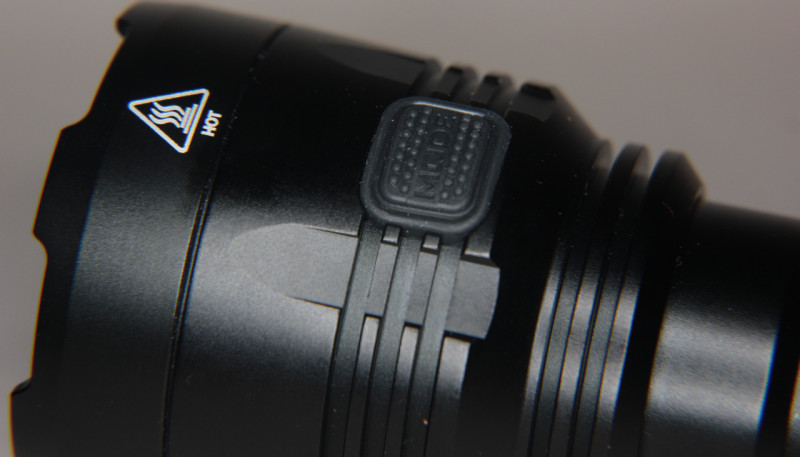 It also has indicator feature, so button slowly blinks when there is less then 50%charge left and quickly when less than 10%.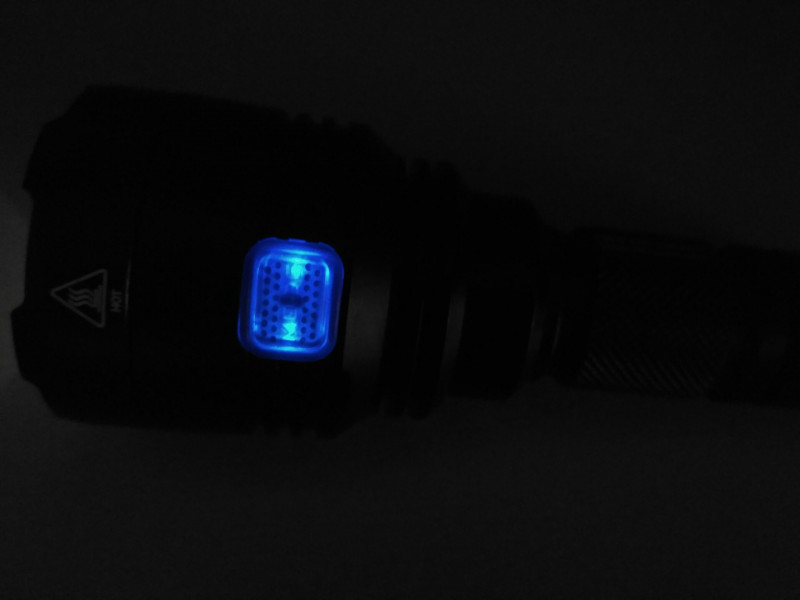 My cat also like P30`s appearance.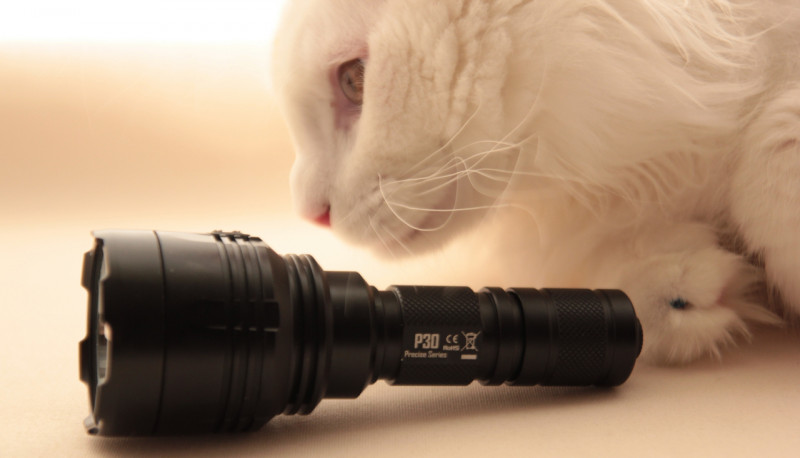 *UI
*that is simple.
But there is a feature that i meet 1st time. Tail button can give a signal with half-click. What is unusual – brightness will be that same, which was used last time. That can be even strobe! I think that may be reasonable for certain military\police needs.
P30 in work.
P30 has regular cool white light with light istribution, that we get with most of throwers.


Pen test hasn`t revealed PWM-Shimmering at any mode.
What about runtume and stabilisation. I used my fave 3500 mah NCR18650GA. With it i got about 3.5 minutes of turbo, then 1.5 hours of high (but with brightness slowly falling) and then 1.5 hours constant stepdown to dim light, then off.
After turning off, voltage at battery was 2.98v. I was able to turn it on one more time, but only with lower-mid2 modes.
As for me i`d prefer to see better stabilisation.
Checking P30 performance outdoor, i was surprised that such small (comparing to rivals) flashlight emits such a good beam.
I notice, that i had to increased ISO in lower mode to show it, or it will be invisible at the pic, while eyes could see it clearly.
Btw, trees which you can see at the end of path are in 230m distance from me.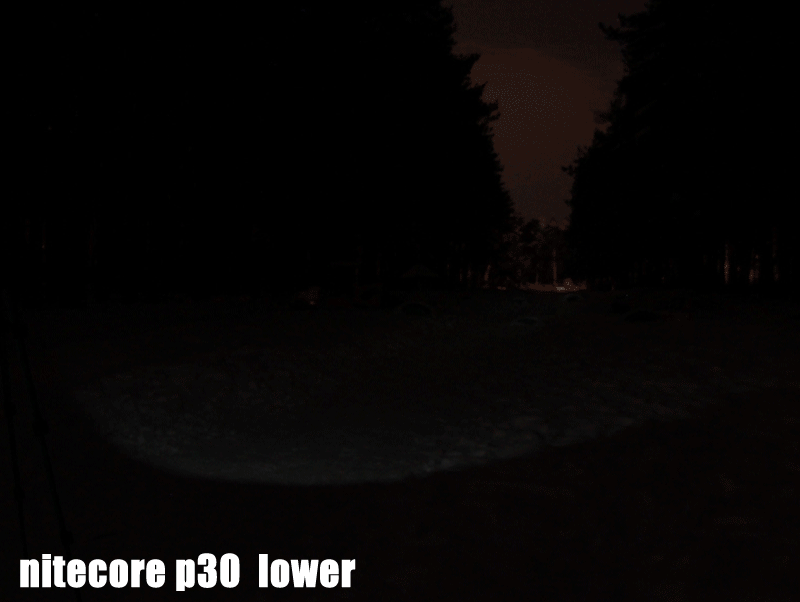 the same with zoom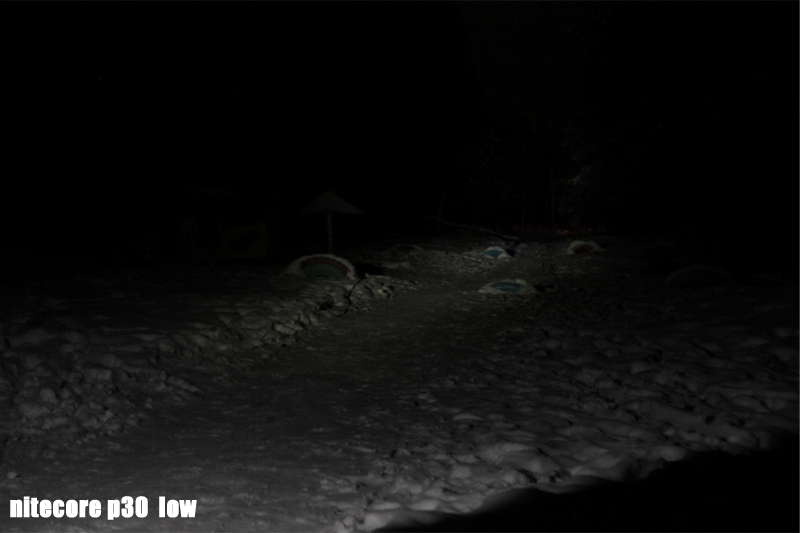 175 meters to wall.
you may not see this well, so i point that mid2 mode, inspite of small brightness, still makes a noticeble light at this wall (in pic of original size it clearly seen)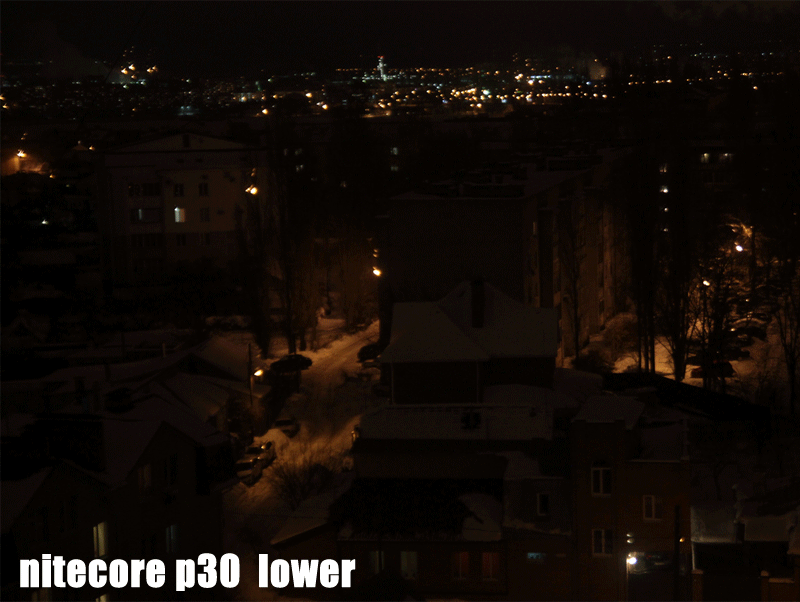 The same with video, human eye see this differenly, as it catches more light.

OVERALL impression.
Though i didn`t like such sides of P30 as:
inconvenient side button
not good stalisation
no head spring
I have to point at pluses:
impressive throwing light
good variety of modes
compact size
no PWM shimmering.
And the main andvantage here is, i remember again – price. With "REDPACKET " coupon it can be as small as 38$, thought even without coupon price is still very attractive.