Powermaker Alkaline AA


Official specifications:


Nominal voltage: 1.5V

Manufactured in EU


This fairly cheap AA cells is from Netto, a Danish discount chain with shops in a few more European countries.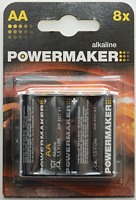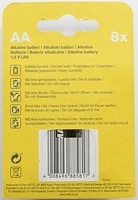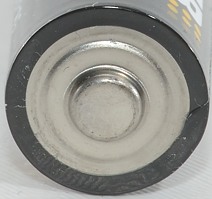 The curves are fairly standard alkaline discharge curves with low capacity at high current.
At 10mA the batteries can stay above 1V for more than 10 days.
Conclusion
Decent batteries with fairly good capacity.
Notes and links
How is the test done and how to read the charts
Compare to other AA/AAA batteries: Alkaline/NiMH/Lithium