I suppose that full-format 18650 version of Lumintop Prince gained enough popularity to make manufacturer think about ¬issuing smaller version.
So, here it is. Lumintop Prince Mini. Here is product page at Lumintop website, here at Ali, here at Amazon.
➤ Nitetorch store with 20% off sidewide code HJK5KDNQ
Of course, this sort of flashlights doesn`t show superb performance, this is just gift and\or collectable stuff (but still usefull, of course).
And now more detailed view.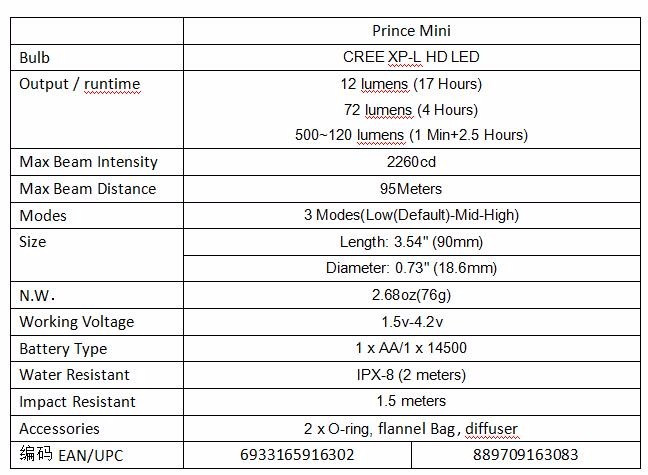 Flashlight is packed into well-known Lumintop cardboard box. Package includes:
flashlight, diffusor!, velvet poach (both last ones into separate small box).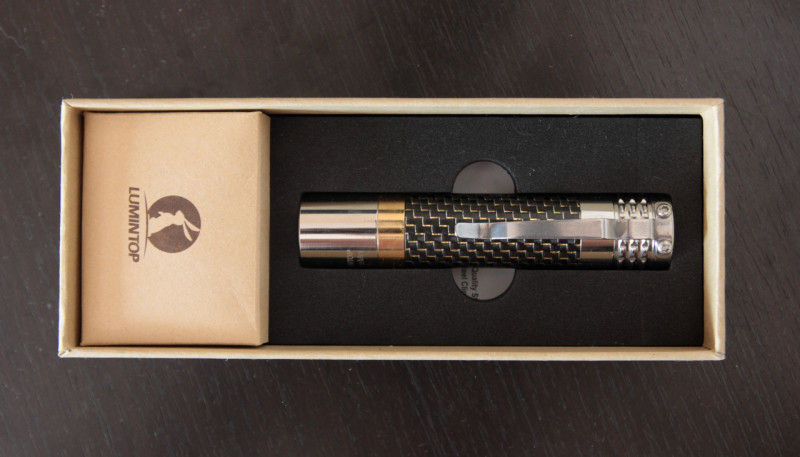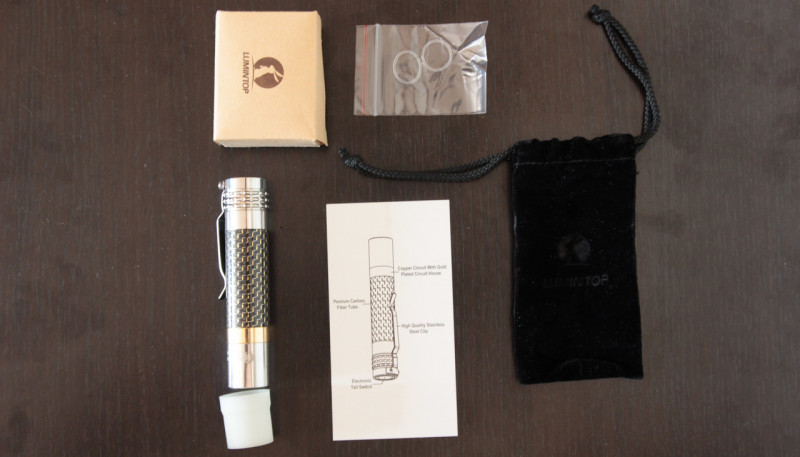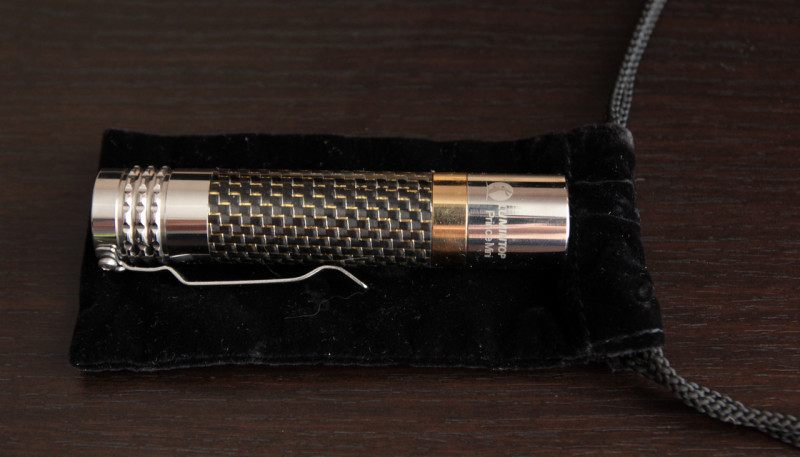 Flashlight is quite compact – 9cm long, but quite heavy – 99g with alkaline battery.
To be honest, i`m not fan of any modern product that includes golden parts, but I honestly admit that this is just my preference and a lot of people find it attractive.
Still I cannot say that Prince Mini looks too pompous. It has quite accurate appearance with unusual, almost 3D texture pattern of golden squares. So this product can definitely serve as gift, it looks quite expensive and attractive.
Flashlight consists of 3 parts.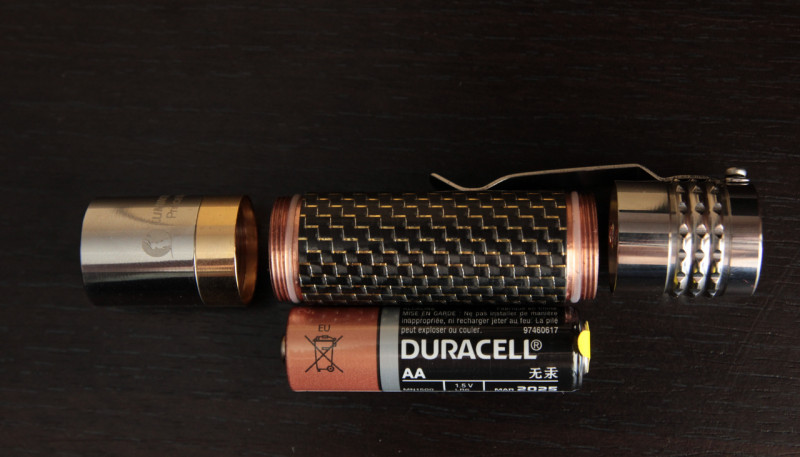 There are engravings of model and manufacturer names at the head. Ring stated to be gold-plated. Right from the box flashlight is perfectly polished, but it won`t take SS to long to get scratched.
There are no cooling ribs at all, but with 1 min stepdown to 120 lumen, that will have no negative influence, Prince Mini is big enough to handle with heat dissipation in this mode.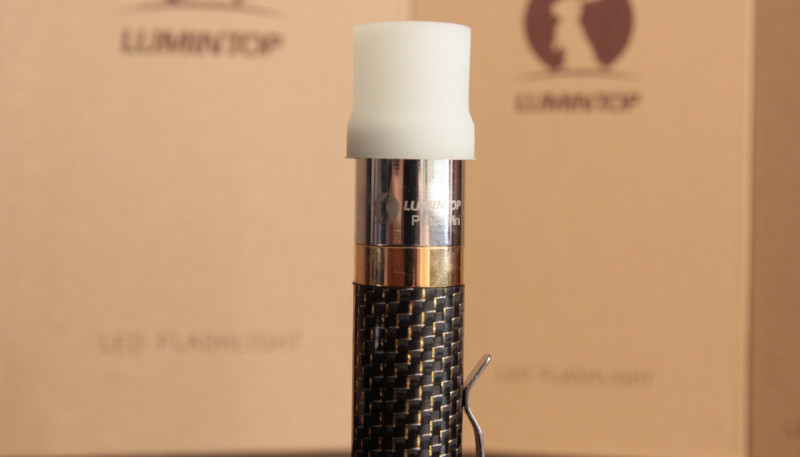 Reflector is SMO, about 1 cm deep. Personally I prefer OP in such small lights.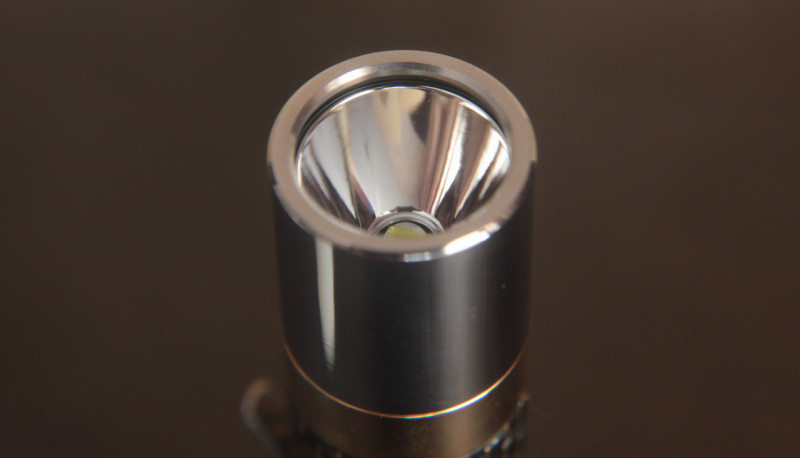 Intermediate part is made of copper, covered with fiber.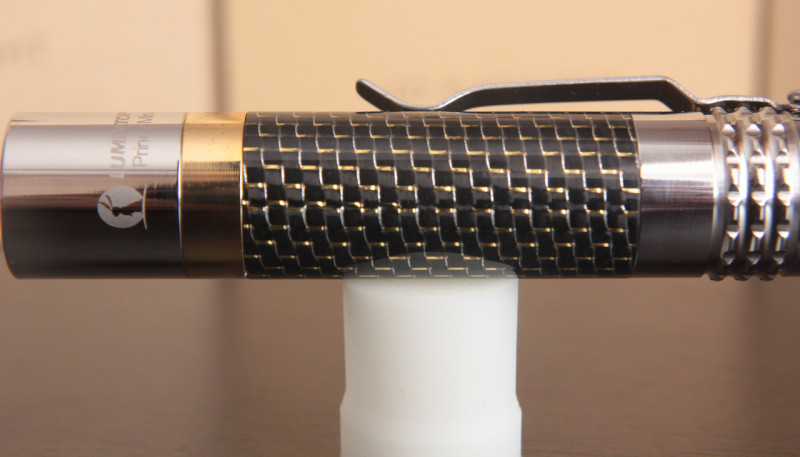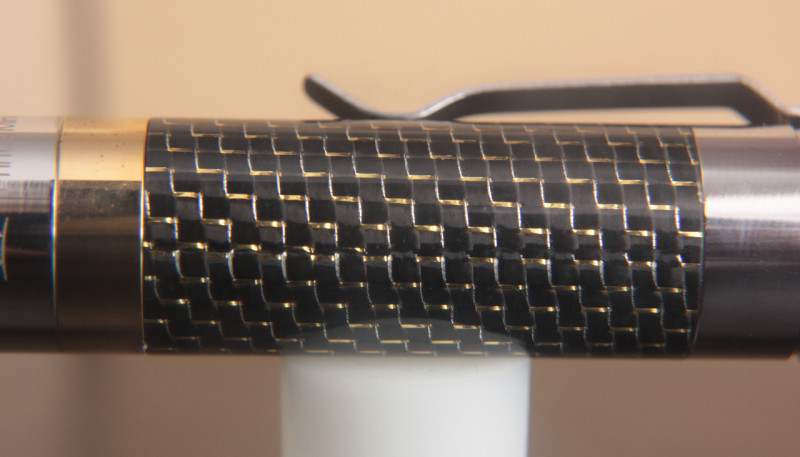 Threads are small, triangle, with small traces of lubrication.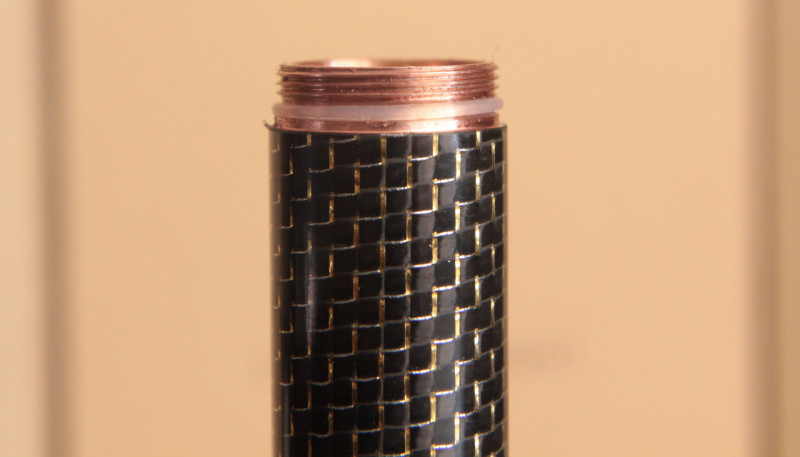 Coil locates only at tail, head has simple flat contact.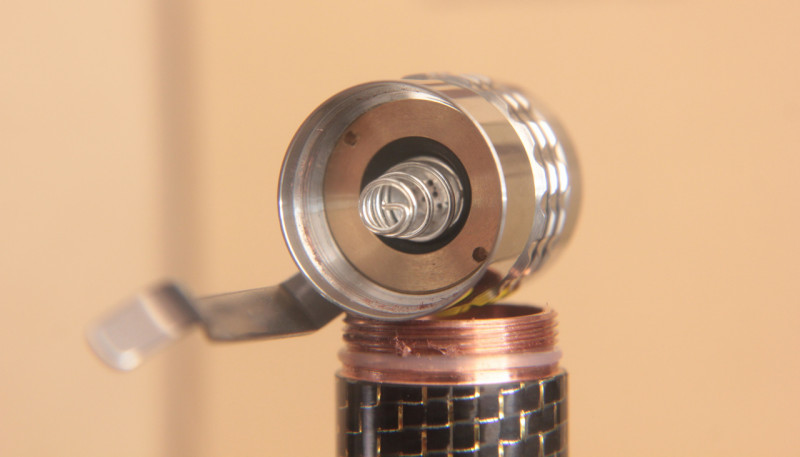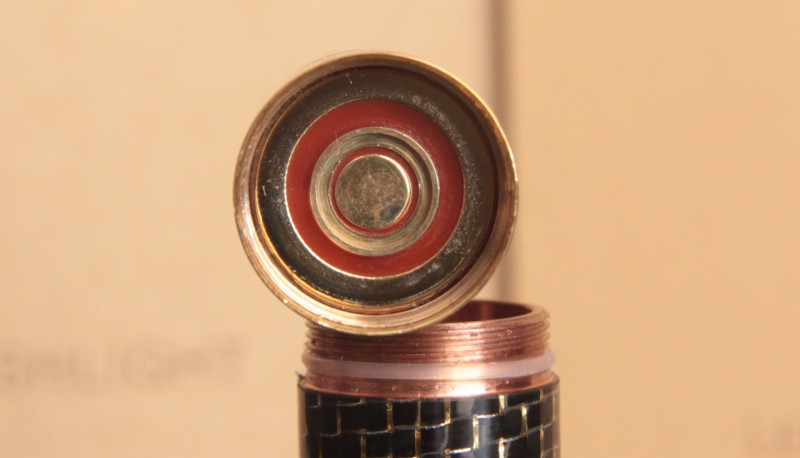 There is an unusual teeth-shaped knurling, that provides better grip. Clip is removable, thought I recommend to keep it there – grip with this clip is a way better and more convenient (without adding anything to weight and size of flashlight).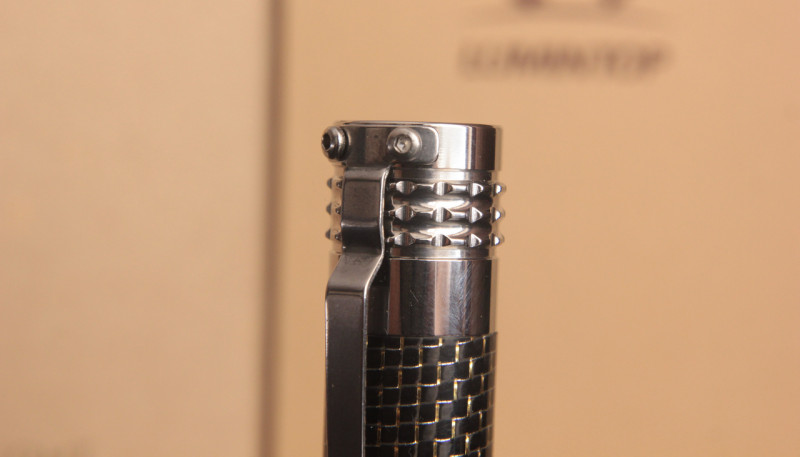 I like tail button – it`s convenient for finger size, its surface with engraving of rabbit. This one is really feels like part of collectable thing, not of regular product.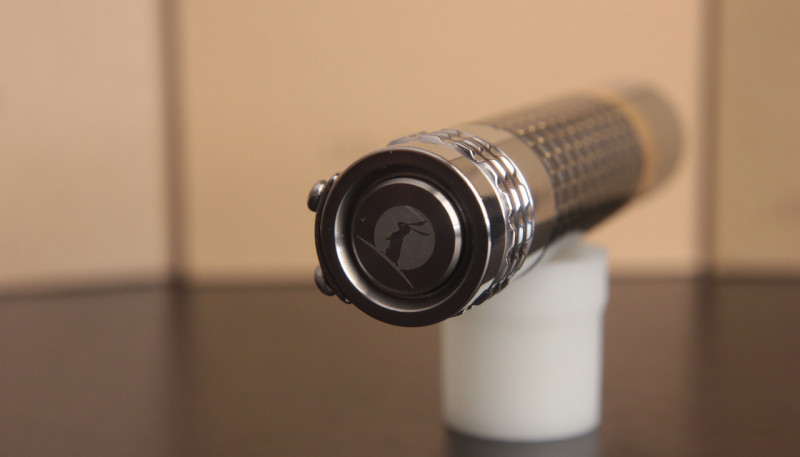 So, again, what about appearance – Prince Mini is the attractive and accurately assembled product. Personally for me there is too much golden parts, but this is nothing but my personal attidude.
UI
That cannot be simpler.
Modes change by full clicks.
But that's way easier and quicker to find necessary mode by half-clicking and then full press to stop on this mode.
There are no mode memory and strobe\sos.
Though UI is simplest, I absolutely cannot call it inconvenient for occasional needs like illuminating room\shelf\path. Anyone can get used to it in mere seconds.
PERFORMANCE Thought it has SMO reflector, there is just a symbolic hotspot, because reflector is shallow, about 1 sm deep.
I constantly face with bright noticeable hotspots at pics from my camera while in reality they are way more diffused. So here is the same situation. In 3-4 meters distance hotspot in high mode is almost unseen. Well-known CW light.



Initially i`ve seen no sights of PWM shimmering with regular pen test. But then I decided to use more precise test, with water from shower…and now i`ve seen it in LOW-MID. But, I must admit, frequency is not that bad. And still passing pen test is a good result.
I`ve asked manufacturer about stepdown, here is timed one. So, in cases of emergency there is an opportunity to provide bright light and thermal-shock LED.
—
I evaluate working range of Prince mini with AA as 7-10 meters, just garage\path ahead light.


But some light reaches a longer distance, here there is about 15m to the border of yard.


And here goes a coolest feature that i`ve almost forgotten – diffusor. This one is a glow-in-the dark! Just count how many light comes through it, so belive, after you turn light off, you`ll see that it will glow unexpectedly bright for a decent period of time.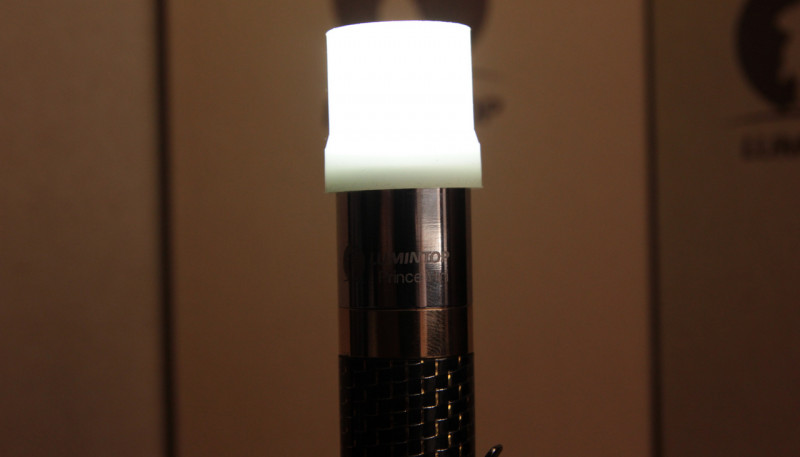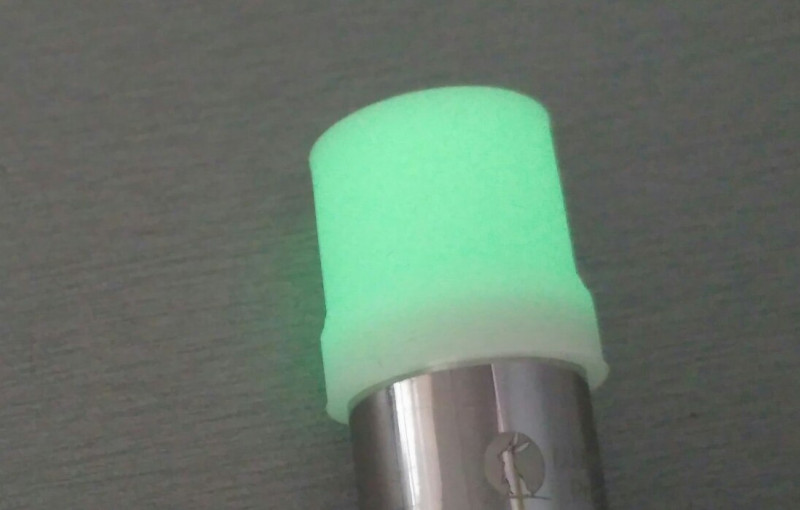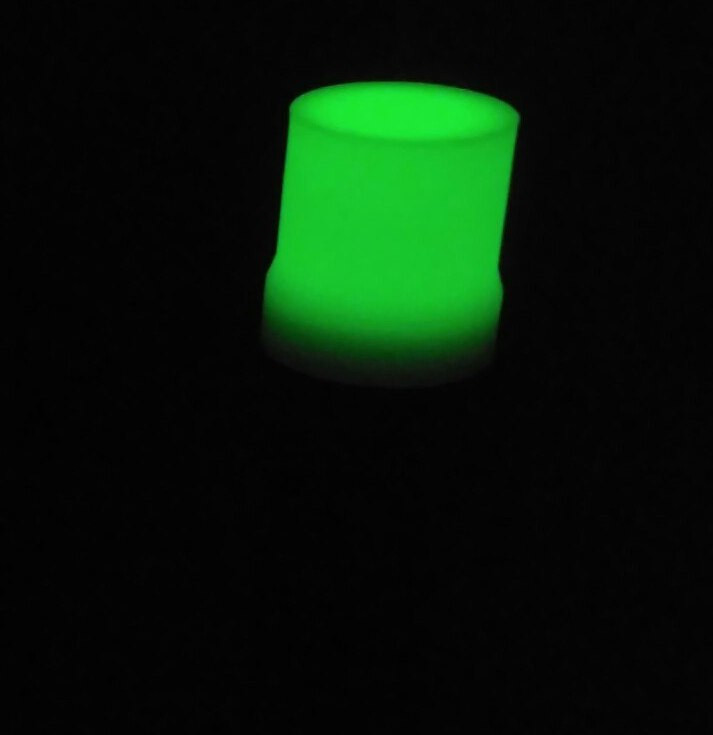 UPD
Guys, i`ve forgotten to check light with 14500. It obviously a way brighter with it. I`ll add beamshots with 14500 this evening.
here they are



and here is some example indoor.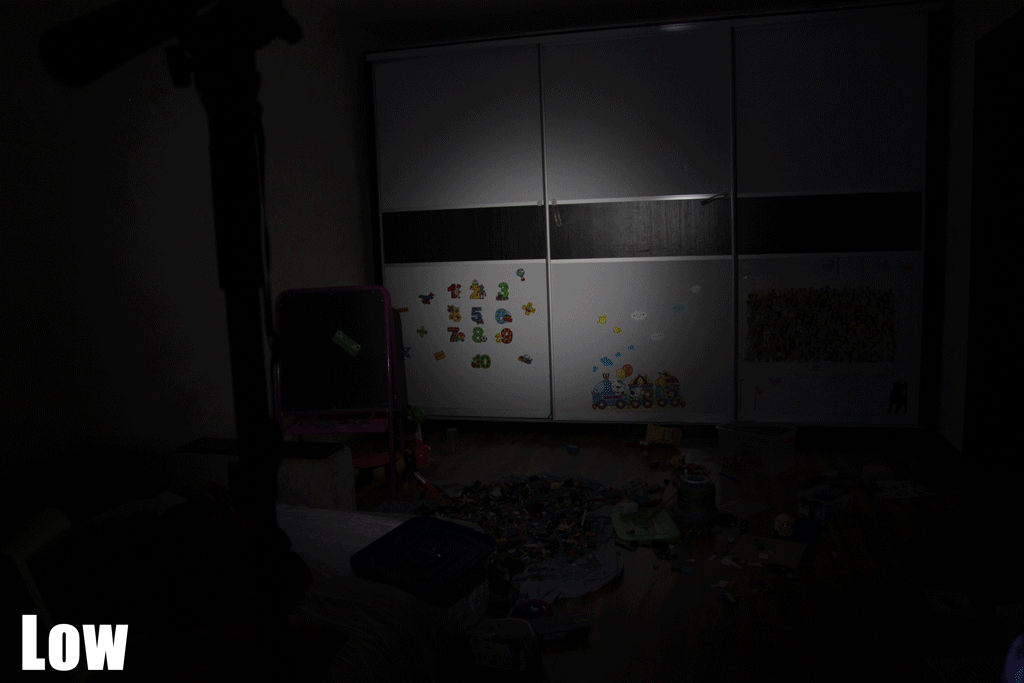 OVERALL
I`m not sure if Prince Mini is a "gift for her". That definitely doesn`t feels like women-thing, that`ll suit any men`s hand.
+ rich look
+ good build quality
+glow-in-the dark diffusior
+ simple, but convenient for such sort of flashlight, UI with reasonable choice of modes.
- for such a price i`d prefer NW\nichia
- mode memory