I`ve already reviewed some YLP products, now this is time to tell you about one more – YLP "Panda" headlamp. This one is now available only at ex-ussr territory, so this review is mostly "look what it is" text.
————————-
Stated Characteristics:
*2 x XP-G2 NW 4000K
*1×18650 battery.
*10, 30, 100 и 400 (+ hidden 600lm turbo) brightness mode.
*TIR-lenses
*Memory modes can be turned on\off
*Magnet at cover of battery compartment
*IPX-6 waterproof
APPEARANCE.
Panda is packed into a small accurate red box, good enough as a gift.
Package also includes spare polycarbonate glass and manual.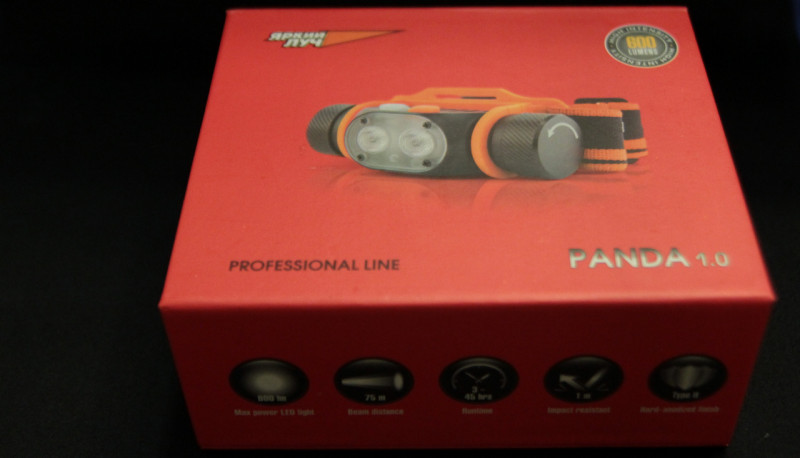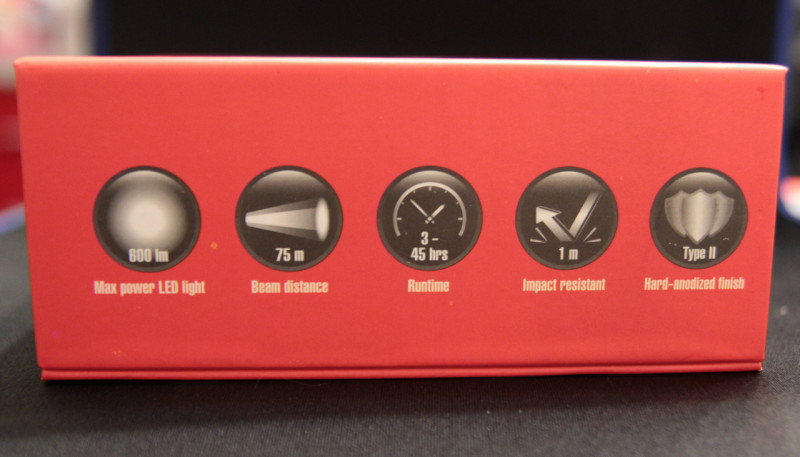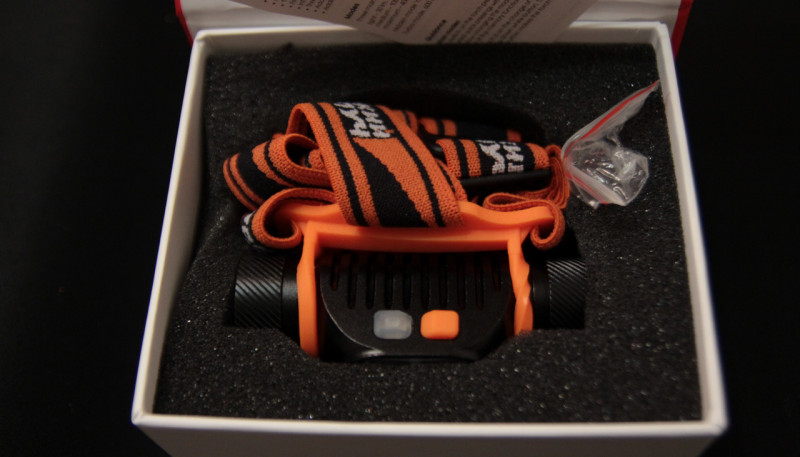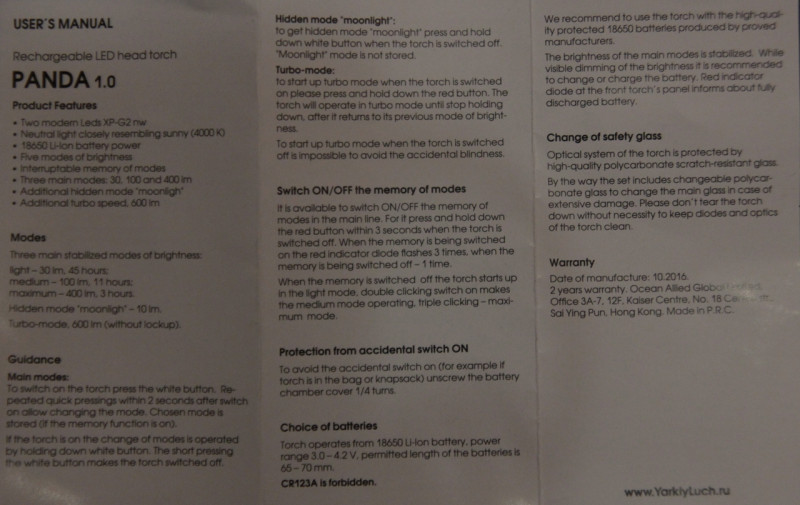 Headlamp is really compact, less than Skilhunt H03F, just 81mm and 31.5mm, 59g weight (excluding battery). Just take a look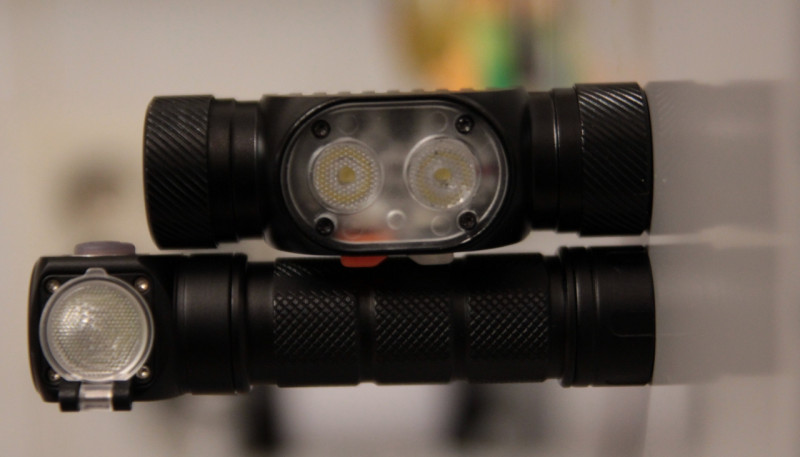 As i mentioned, cover of battery compartment has magned, as it does Skilhunt.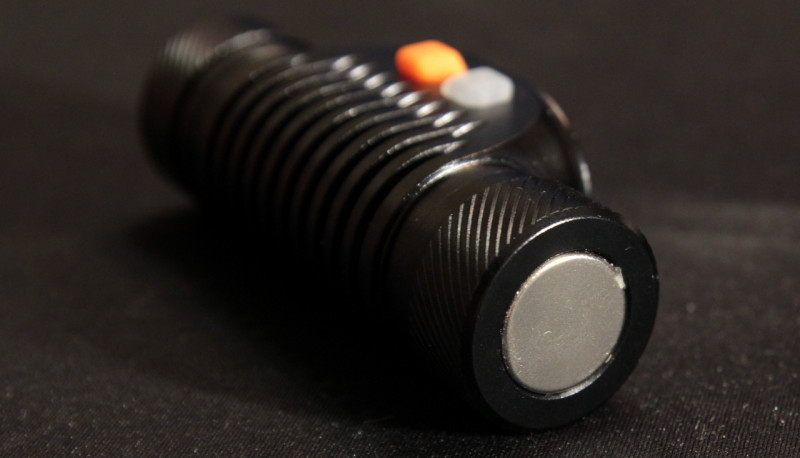 Panda has very unusual appearance. I don`t remember any kind of headlamp looking like this one.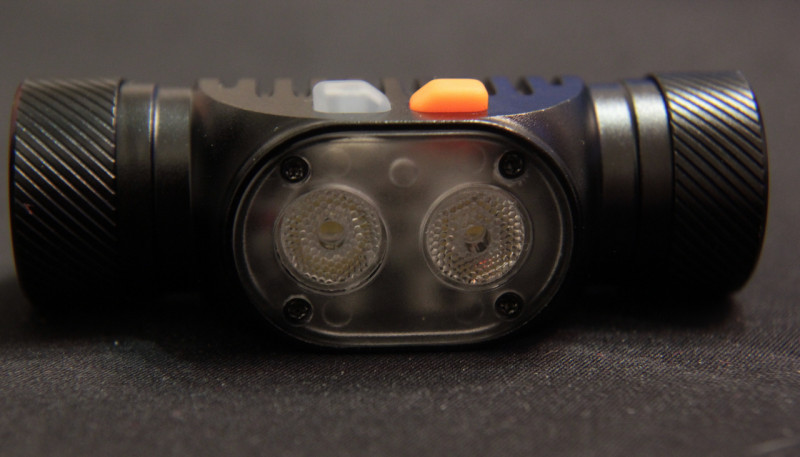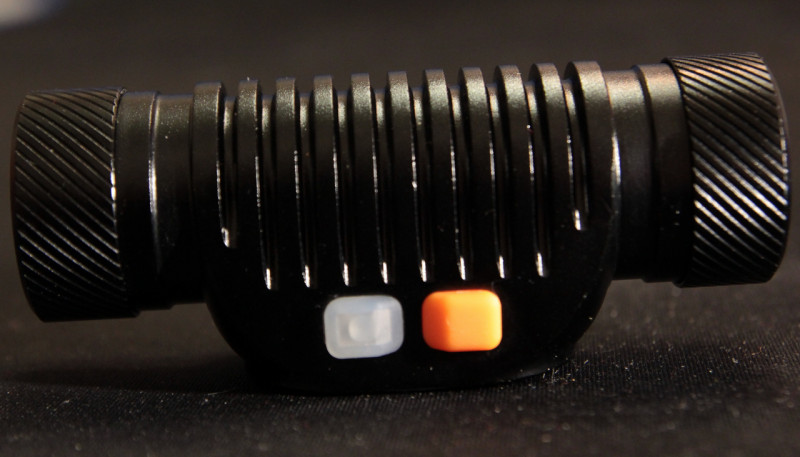 YLP decided to install pair of XP-G2, each of which is covered with TIR-Lense. And they both are covered with polycarbonate glass.
And here is a arguable feature – glass is little bit convex. So in situation when Panda will fall, this convex part will be the one that will face a blow to the floor and will likely crack.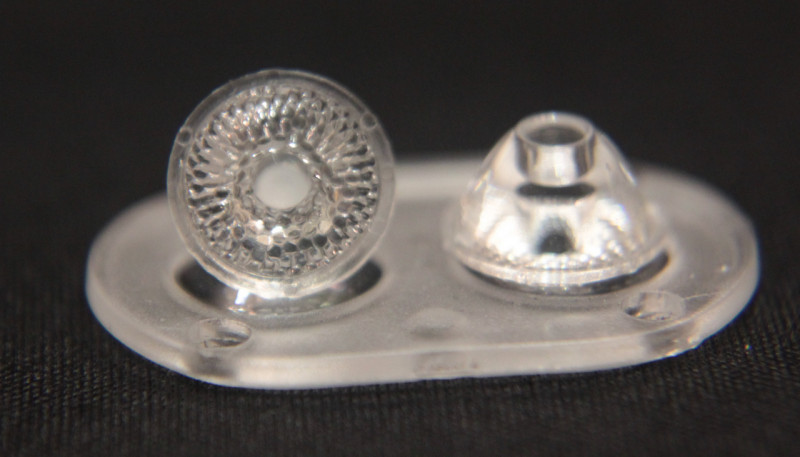 Some disassembling. My Panda has good soldering, but in one comment to review I see photo of "Panda" with worse soldering.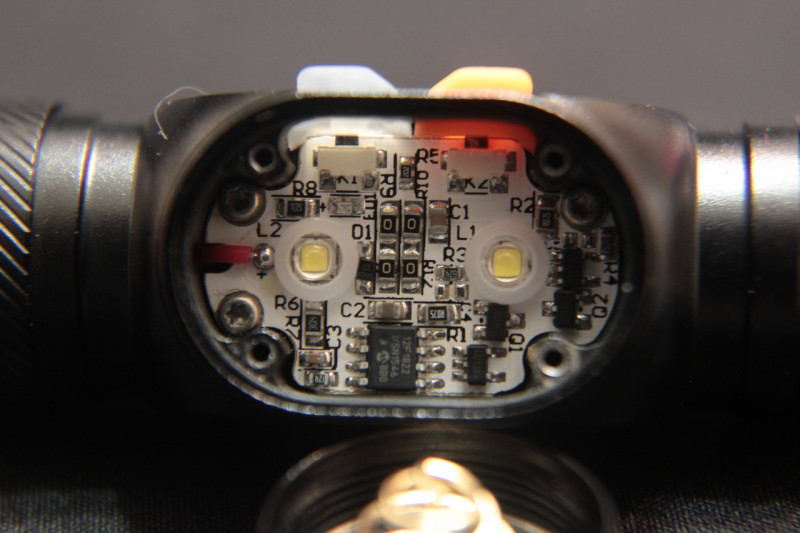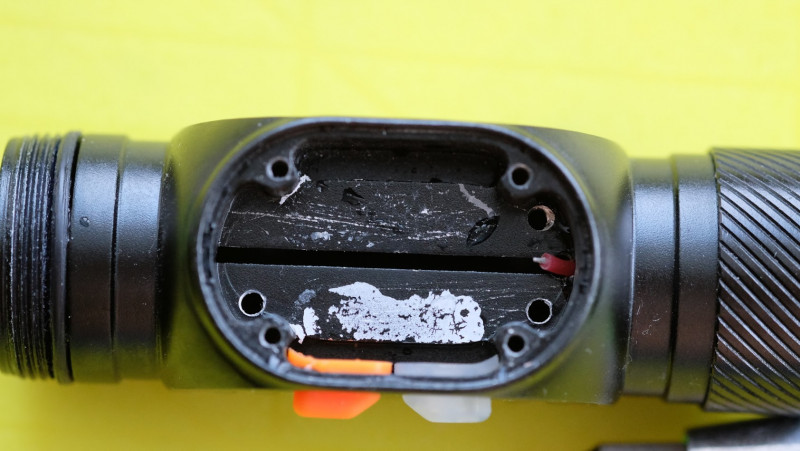 Though size of body is quite small, it has a lot of cooling ribs, so user can forget about any risk of overheating.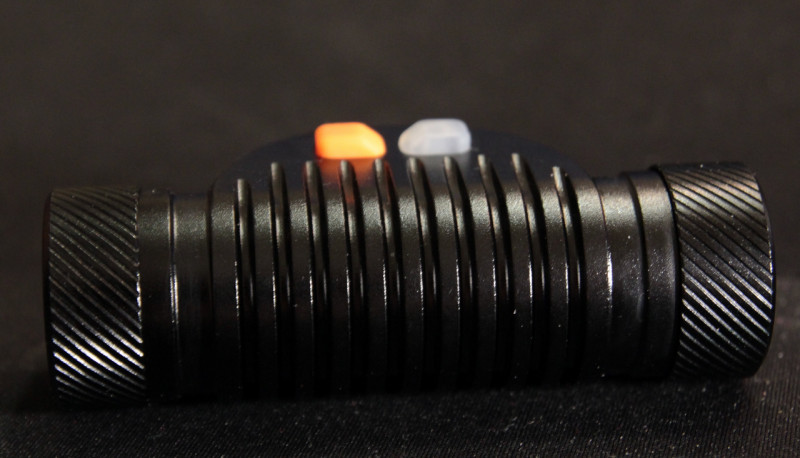 Max temperature that I measured was 51.5 at body and 38.9 Celsius at cooling ribs.
Panda is run with pair of transparent silicone buttons, UI is simple.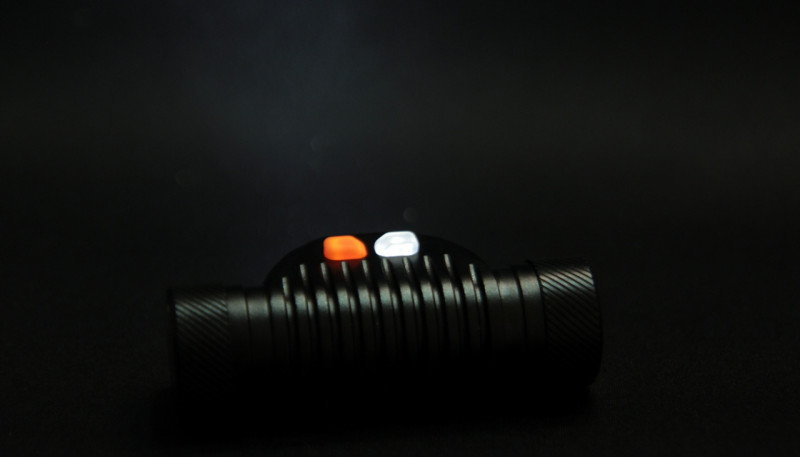 Threads is small, triangle, well lubricated.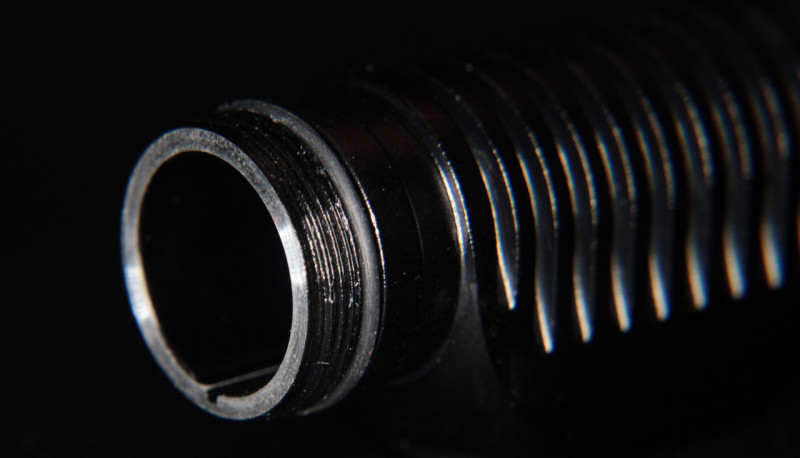 Panda has dual coils, body sides are 3mm thick.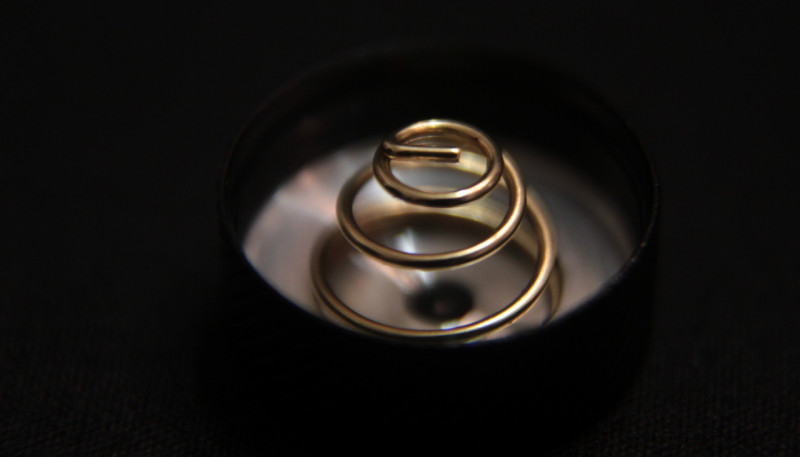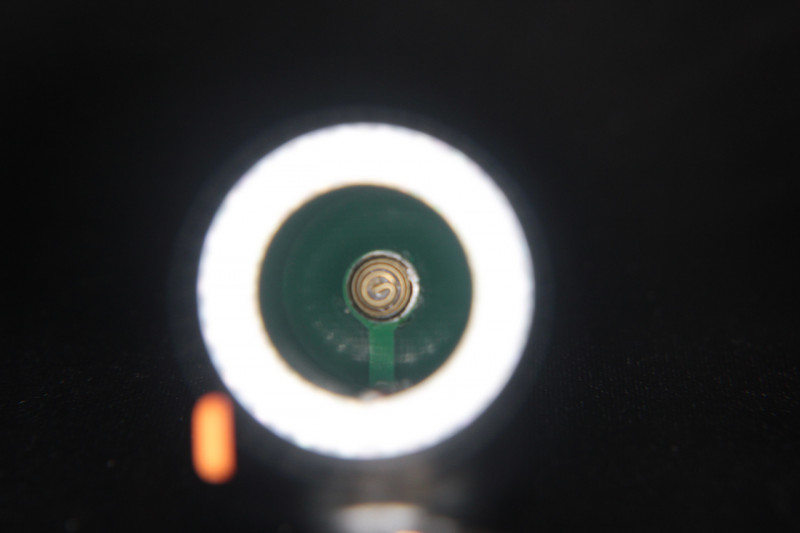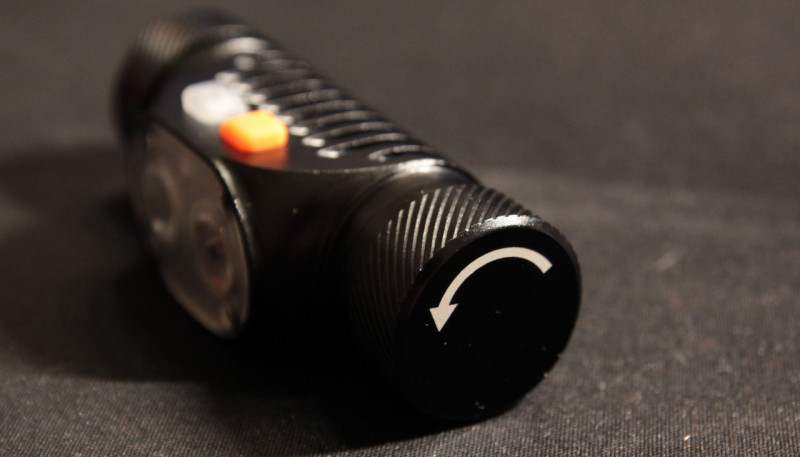 Head strap is usual.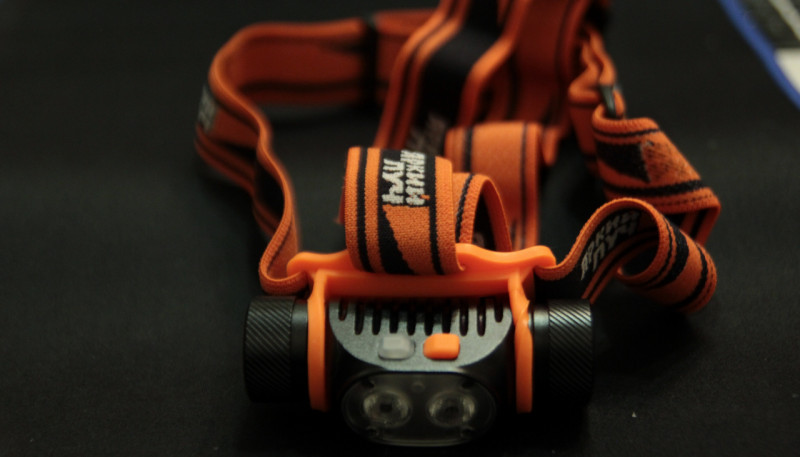 What deserves to be mentioned is a fact that Panda has worse waterproof, just IPX-6. But in most of home\garage situations that is definitely enough.
UI
It is unusual, but as soon as you get to it, it becomes comfortable.
White button – On\Off. Repeated quick presses in 2 seconds after turning on will change modes in cirle.
When light is ON, you can change brightness by holding white button.
Short press white button will turn light OFF.
To enter «moonlight» when OFF press and holds white button.
Memory mode doesn`t support «moonlight»
To activate turbo when ON press and hold red button (once it released, light will return to previous brightness). There is no way to enter turbo from OFF to prevent blinding.
To turn memory modes on\off press red button for 3 seconds in OFF mode. When memory mode turns off light will blink once, when turns ON it blinks 3 times.
When mode memory is turned off, you Panda start in low mode, 2 clicks will start in mid mode, 3 clicks will start in high mode.
PANDA IN WORK.
Headlamp has well stabilized linear driver without 2.8v cut-off. Of course this can cause over discharging, but once you have some brain, you can change battery in proper time. And in case of emergency this "non cut-off " can get all the power from battery.
18650 Panasonics are known to give all the charge when being discharged below 2,8v without being damaged, so I think that 3400mah Panasonics are exactly proper choice for Panda.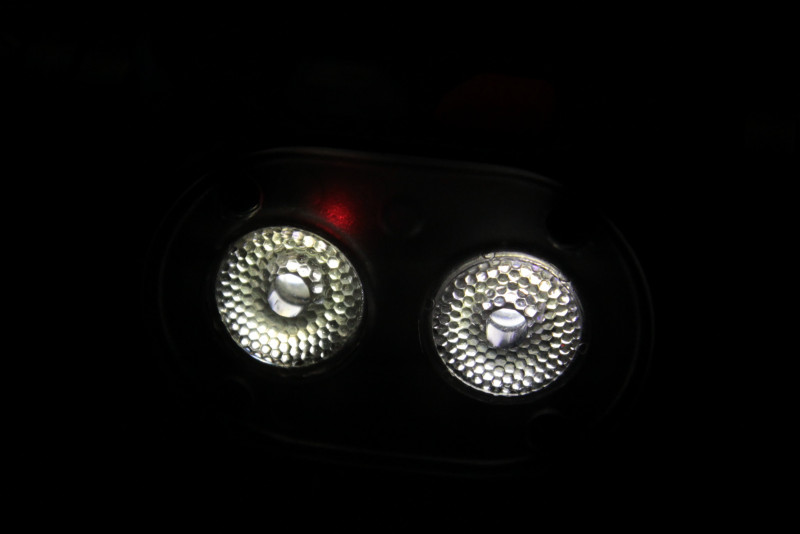 I measured 0.028А – 0.091А – 0.345А – 1.257А – 1.62А
Parasite drain is 0.08mA
Here is video of work with 3500 NCR18650GA in high mode.
I couldn`t reveal PWM shimmering with pencil test.
And here is final part, examples of work.
Skilhunt H03F is a kinda of relevant rival,so check comparison


I expected that TIR-lenses will make Panda mode close-range product, and was surpised to see it performed well outdoor. Distance is about 15m.

OVERALL.
Overall impression is positive. Good build quality, flexible and comfortable UI and diffused NW light.
Minor disadvantages are : some people may not like turbo by keeping button pressed and lack of cut-off.