NU30 is a top model in NU line of headlamps. Other couple NU10 and NU20 seems to be not that useful as this one.
You can buy Nitecore NU30 at
➤ AMAZON
➤ ALIEXPRESS
➤ BANGGOOD
➤ NITETORCH they generously offered 20% code HJK5KDNQ valid for all the items in store, including other brands
=================
Stated characteristics are
Features:
Multi-purposes lightweight headlamp
White and red dual outputs
A XP-G2 S3 primary white LED capable of outputting 400 lumens
Incorporated Precision Digital Optics technology
Two auxiliary LEDs with high colour rendering capability: CRI ≥90 provides output at 35 lumens
Red light illumination
Built-in 1800mAh Li-ion battery
USB rechargeable with onboard charging circuit
Dual switches design offers easy one-handed operation
Built-in power indicator
4 brightness levels and 2 special modes available
Flood beam profile with 60° adjustable angle
Made from durable PC materials
Compact and lightweight ·
Impact resistant to 1.5 metre
Specifications:
Output and Runtime:
Turbo: 400 Lumens / 1 Hour 15 Min.
High: 180 Lumens / 22 Hours
Medium: 36 Lumens / 25 Hours 15 Min.
Ultra-low: 1 Lumen / 330 Hours
Auxiliary LEDs (High CRI): 35 Lumens / 12 Hours
Red: 19 Lumens / 13 Hours
Battery: Built-in 1800mAh rechargeable battery
Beam Intensity: 1600cd
Beam Distance: 132 yards (121m)
Waterproof: IPX7
Impact Resistant to 1.5m
Dimensions:
Size: 63× 31 × 43mm
Weight: 89g
Body Material: Durable poly-carbonate material
Contents: Nitecore NU30 headlamp, adjustable headband, USB cable
APPEARANCE
NU30 has regular nitecore package which includes flashlight itself, headstrap, manual and warranty card, USB-cable.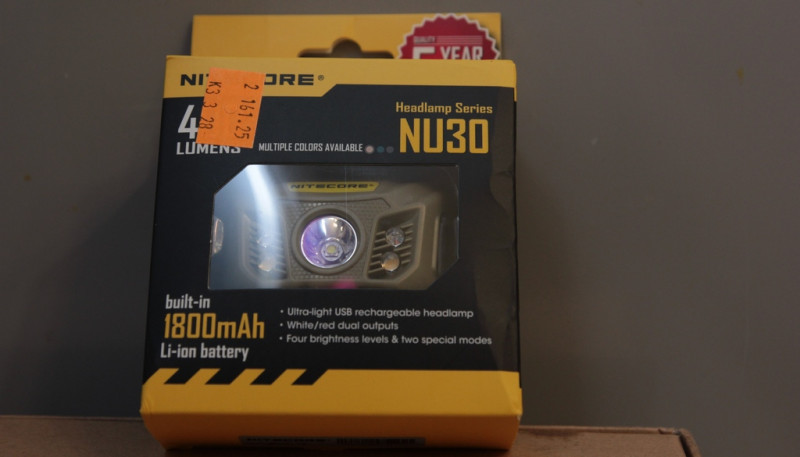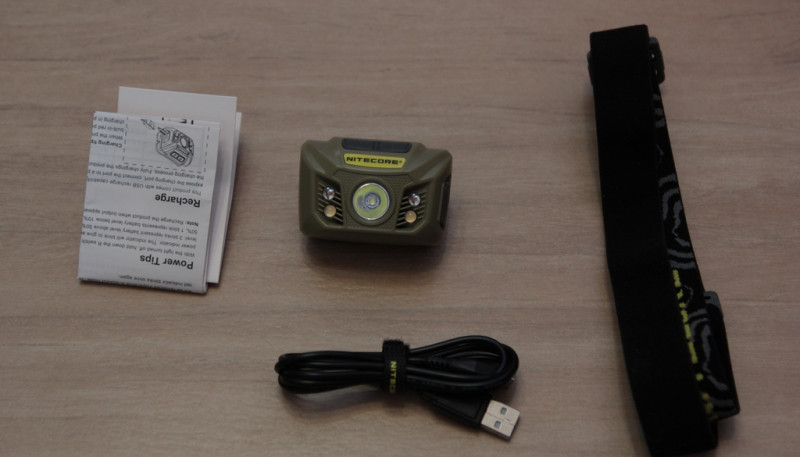 This flashlight is really compact and completely similar to 2xAA Fenix HL15.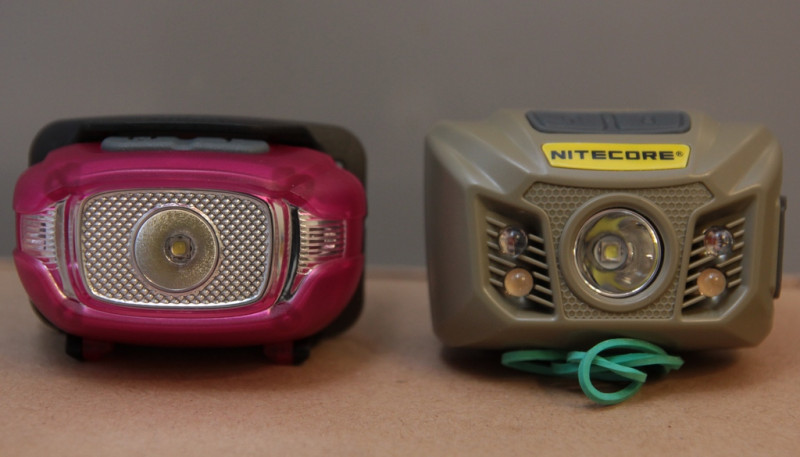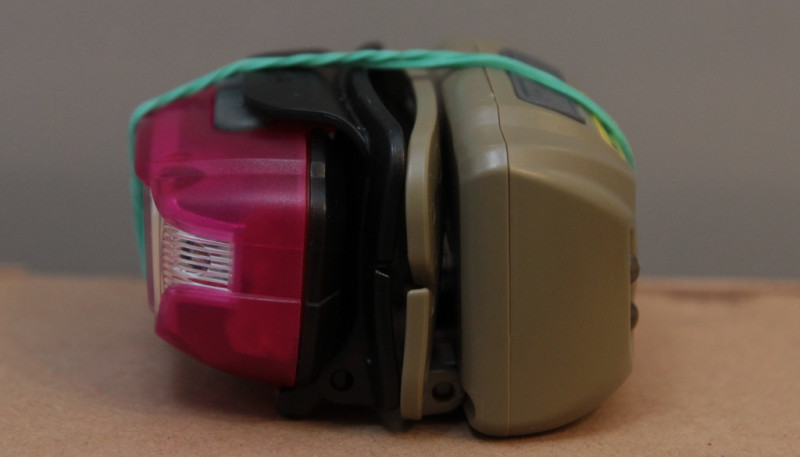 This headlamp has a lot of different LEDs:
primary XP-G2 S3 in SMO reflector, pair of auxiliary hi-CRI LEDs and pair of red light LEDs.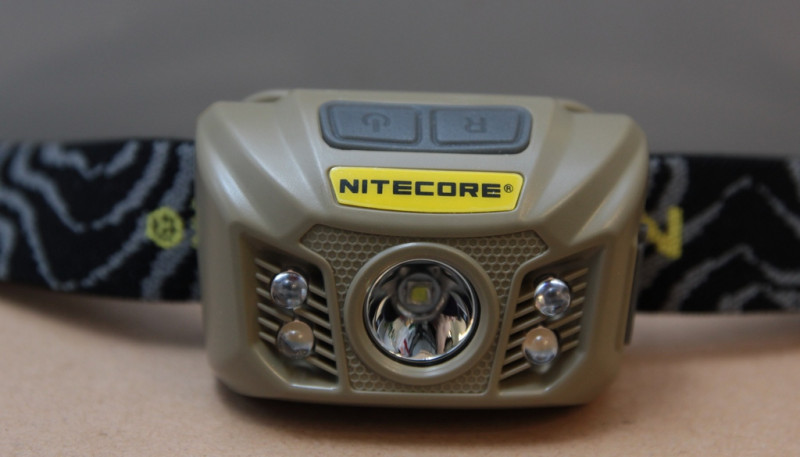 Headstrap can be removed. This one is a not bad regular one, but the one from Fenix HL15 is better, as it has kinda of gel-strap that prevents strap from sliding down.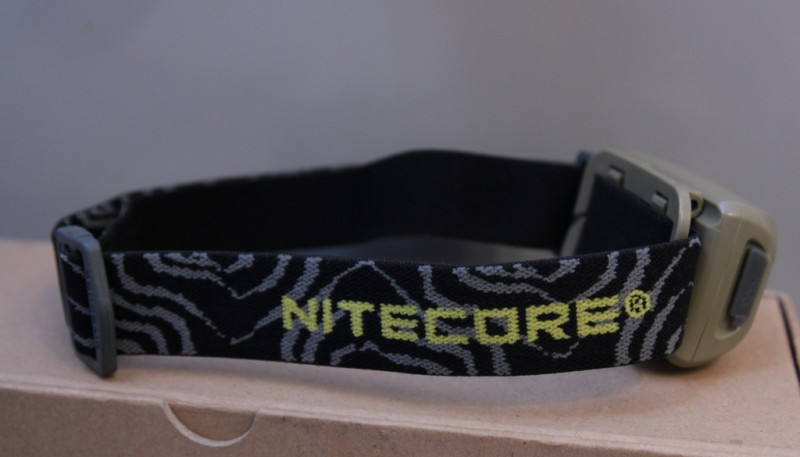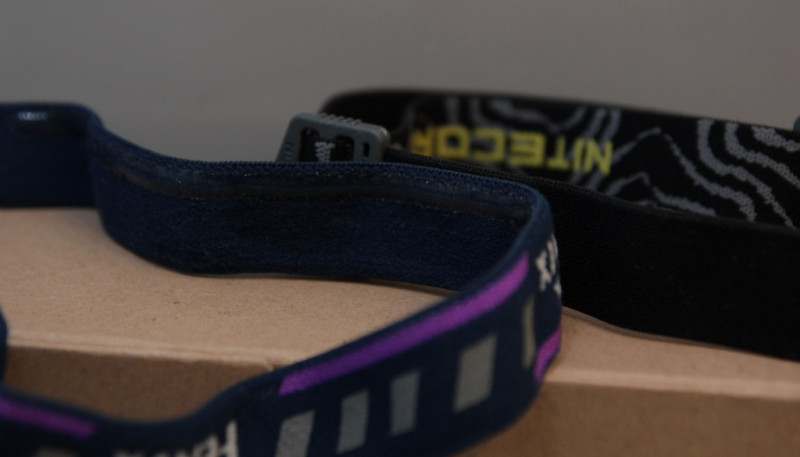 You can adjust angle in range of 60 degrees, with 4 intermediate positions.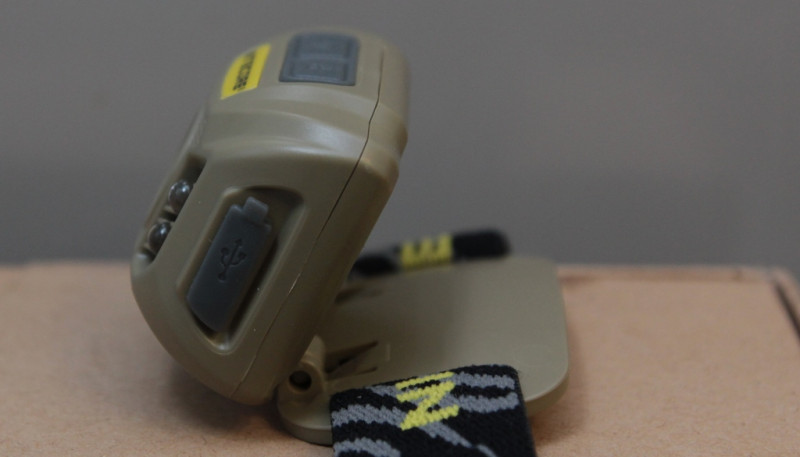 USB-charging port is covered with rubber plug. Waterproof is IP67, what has to be enough for most of regular sitiations.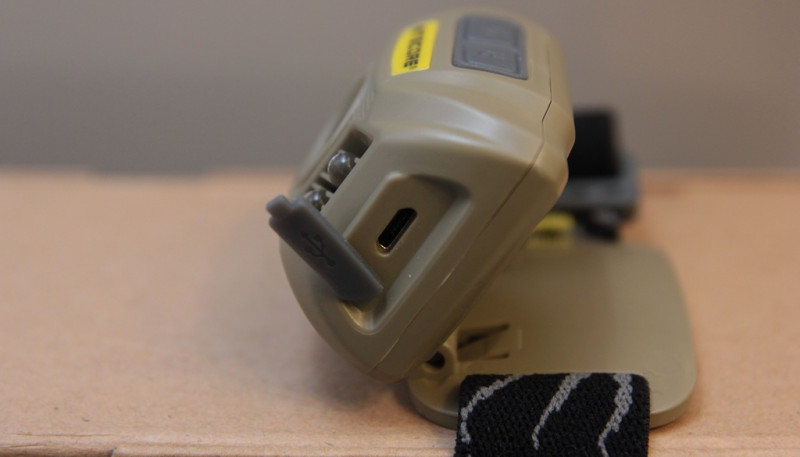 2 buttons have well-know red-green indicator feature and can also shows rest of charge.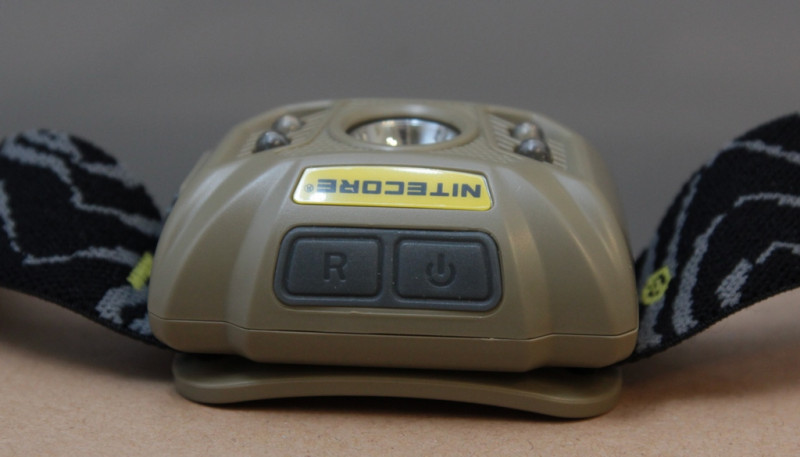 Build quality is good. Unfortunately both halves of NU30 are glued, so there is no way to safely disassemble it.
UI
Quick convenient. I got used to it in minutes. The only disadvantage I see is that there is no way to change brightness without turning light off (except starting turbo)

But, again, you get a really lot of different functions with easy acces without overloading UI.
PERFORMANCE
No PWM-shimmering in pensil\shower test
Beamshots from all LEDs

Difference between primary and auxiliary LEDs can be easily seen. Visually, side light of auxiliary LEDs is way brighter. My camera lense couldn`t catch it.

These pair of Hi-CRI LEDs are great for near-range work within 2m distance.
Being discharged, NU30 cuts off upper modes, so in deep discharge you can just choose between 1 and 36. And here is a great feature – you can just plug USB and use all the modes while headlamp is being charged.
I evaluate capacity likely to be stated, really about 1800, which is so cool for such size. Charging amperage from included packed is 0.9A, not bad at all. It took about 2 hours to fully charge.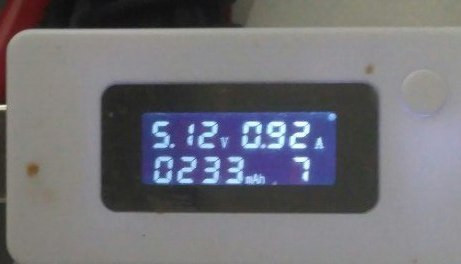 Red light is really, really bright. Technically you can use it while walking outdoor in debris and not break legs.
I don`t know any situation when you really need central LED and red light LEDs working simultaneously, but NU30 supports this. Here are rest of modes except primary light.

Live example, the rest one is mixture of red and primary light.
About 5 meters


About 7 meters.


180 lumens are totally ok for most of cases, that`s enough for about 10-12 meters distance and provides best runtime as well.
400 lums (30 sec stepdown) at turbo give enough light to see what is going on at 30-40meters distance.
What about turbo and stepdown – here a good review with detailed explanation of stepdow
OVERALL.
Nitecore managed to fit a lot of good features in such compact size: 1800 mah battery, red\hi-CRI\XP-G LEDs for most of situations, fully work when being charged, no PWM-shimmering.
I`m positively impressed with this headlamp and really want to compare NU30 with new Fenix HL15.