GIF TR16340 2500mAh (Yellow)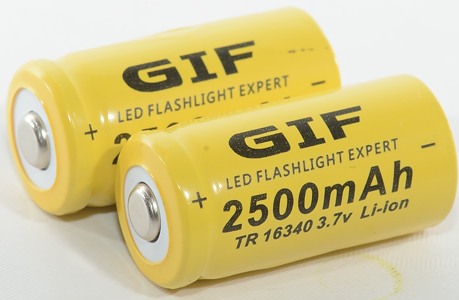 Official specifications:


Model: 16340

Capacity: 2500mAh

Voltage: 3.7V

Chemistry: Li-ion

Color: Yellow, Red

Size: 32mm(Length) x 16mm(Dia.)


A small battery rated at the same capacity as much larger batteries, this can only be a fake rating.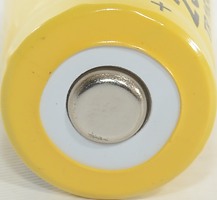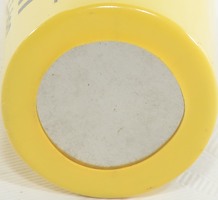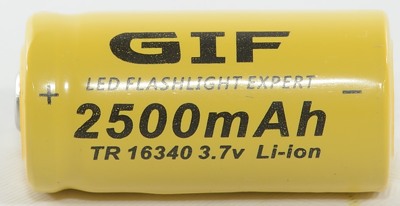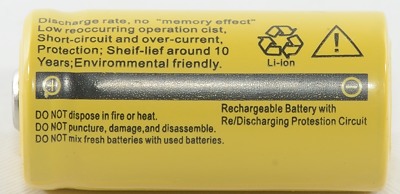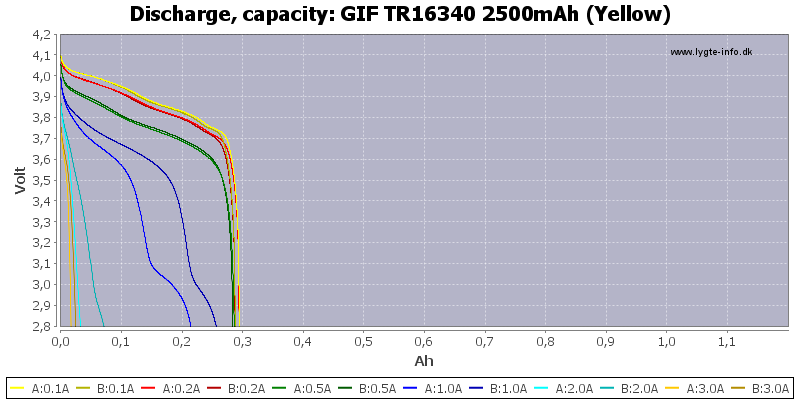 The battery can deliver 300mAh as long as the load is below 1A, this is not very impressive. AT low load they are surprising well matched, probably because they are manufactured with this capacity.
And it do not has enough energy to get really warm.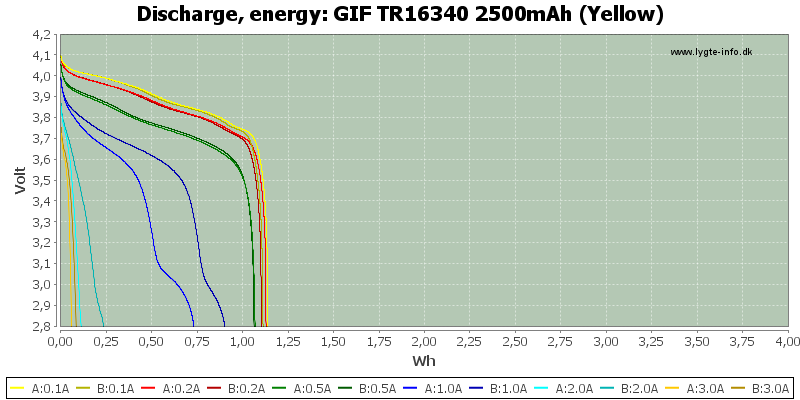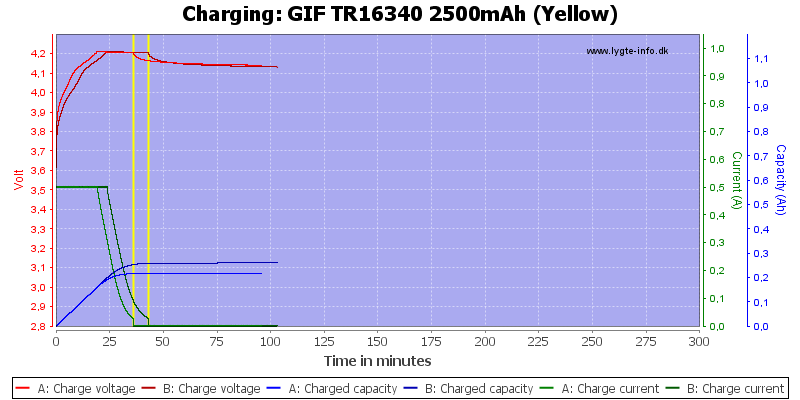 Conclusion
These cells may be cheap, but compare to what you get they are way to expensive. Any decent cell will have about double capacity and handle higher load much better.
I will rate them as bad
Notes and links
How is the test done and how to read the charts
How is a protected LiIon battery constructed
More about button top and flat top batteries
Comparison to other LiIon batteries