Naccon 9V Super Heavy Duty (Red)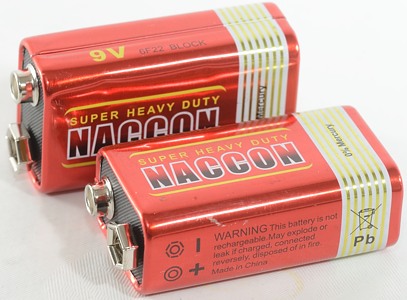 Official specifications:


Size: 9V / PP3 /

BLOCK

/ 6F22

Nominal Voltage: 9V

Nominal dimensions: H 48.5 mm L 26.5 mm W 17.5 mm

Average weight: 34.0g

Chemical : Carbon-Zinc

Shelf life: 2 years

Quality Certificate: CE; RoHs

Nominal Capacity: 250 mins (80mAh) (Test condition: 180ohm 24h/d continuous discharge end-point voltage 5.4v)

0% Mercury and Cadmium

Low cost primary battery solution.


A battery called "Heavy Duty" is Carbon-Zinc chemistry, i.e. a battery chemistry with very little energy and power.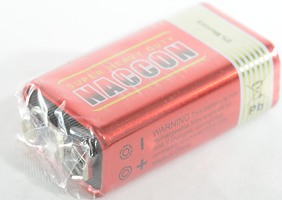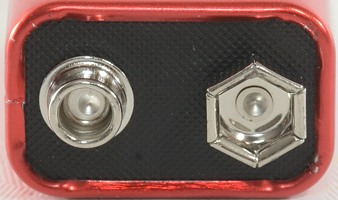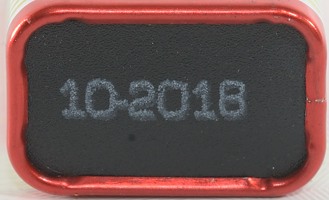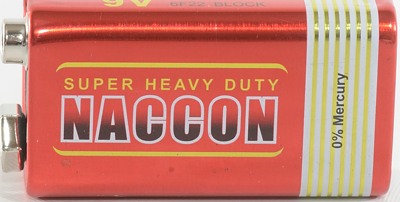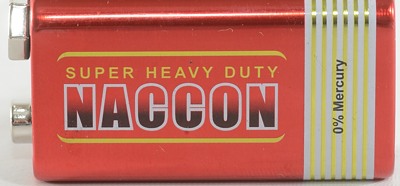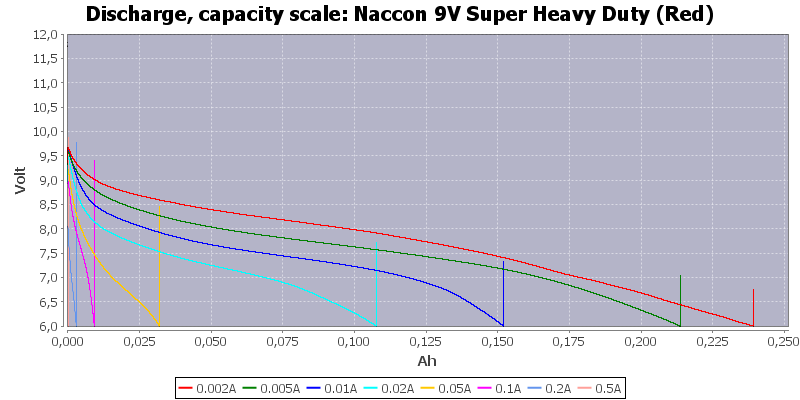 The low enery and power is also obvious here, the load must be keept very low to get any energy from the battery.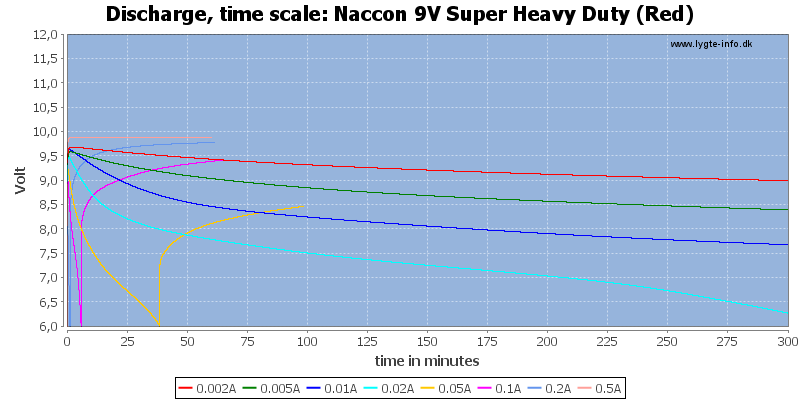 Conclusion
This battery can power a
DMM
(4-10mA current draw for some hours), but not anything with more current draw. Alkaline have 2 to 3 time the energy and even more with a bit of load.
Notes and links
How is the test done and how to read the charts
Compare to other 9V batteries: Alkaline/NiMH/Lithium/other