You can buy Fenix TK47UE at
➤ ALIEXPRES
➤ AMAZON
➤ NITETORCH they generously offered 20% code HJK5KDNQ valid for all the items in store, including other brands
It seems that previous version of TK47 was good enough, so Fenix team decided to upgrade it, which resulted in issuing pair of products: UE and regular one.
And if last one, with SMO, has a lot of rival in variety of longthrowers, UE which is OP flashlight in such form-factor of 2 serially connected batteries is unusual.
Stated characteristics are:

PACKAGE AND APPEARANCE
TK47UE comes into nice cardboard box with handle. Perfectly designed and printed. It looks really expensive and tell that it hides a serious thing within.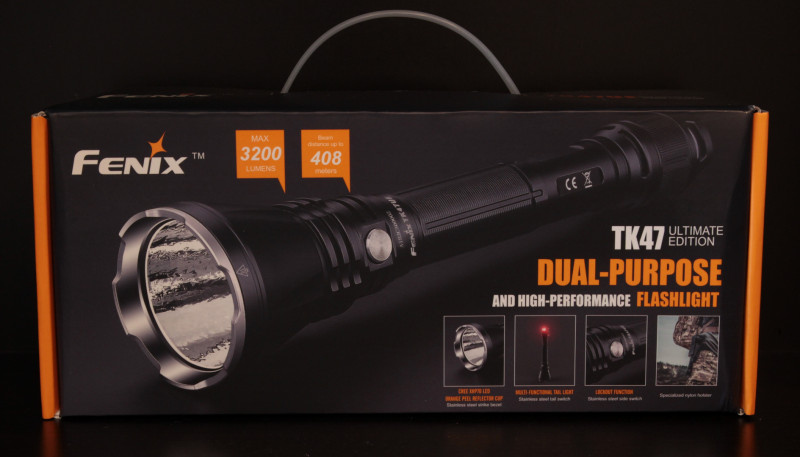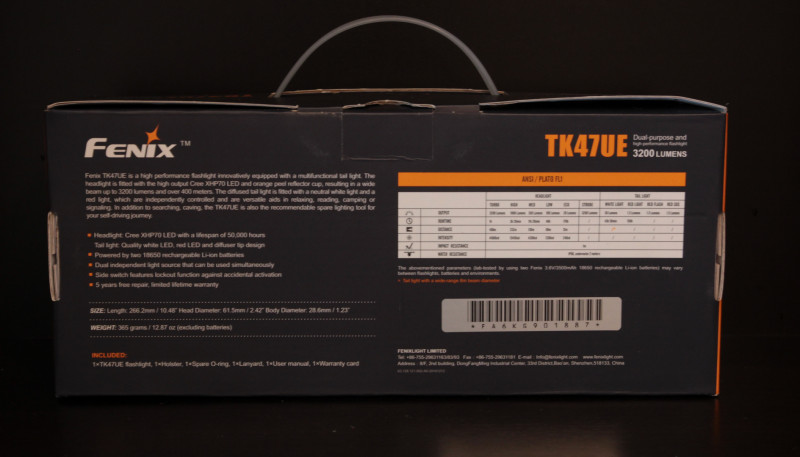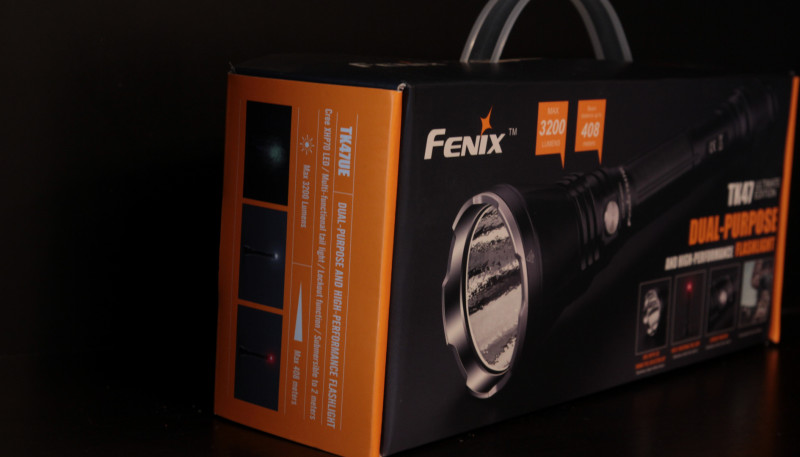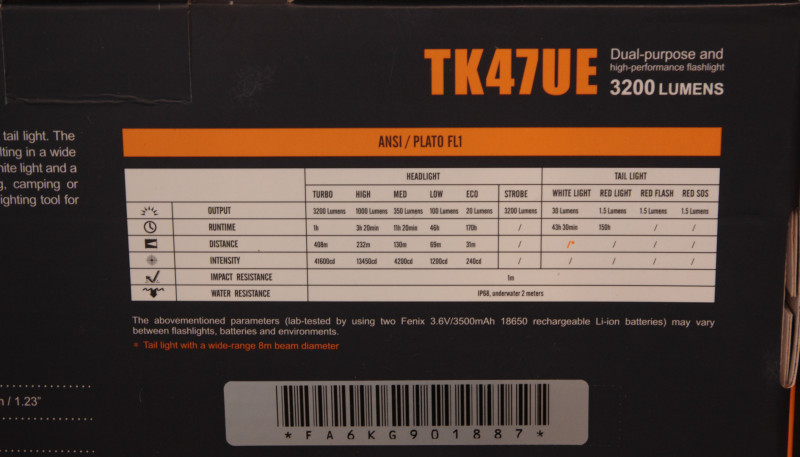 Package includes flashlight, manual, holster and lanyard and spare o-ring.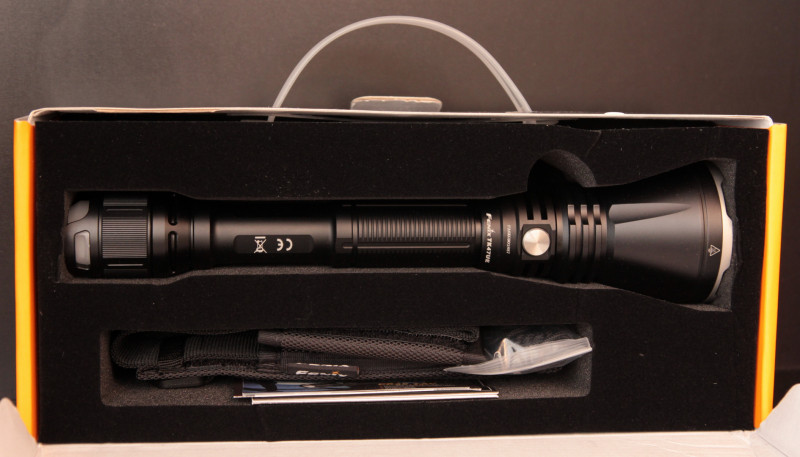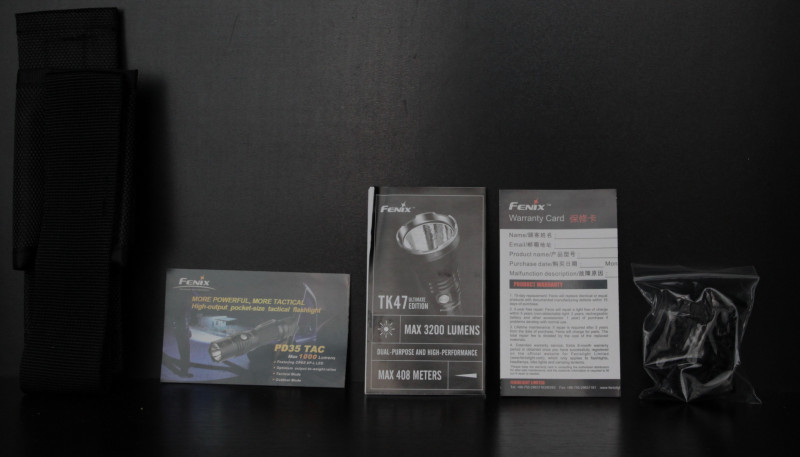 Fortunately package doesn't include branded batteries, which would add a lot to price. So you can save this money for batteries that you`d like to use.
Flashlight is big, but if you have any regular longthrower, you will not be surpised at all, size is regular to this 2×18650 form-factor .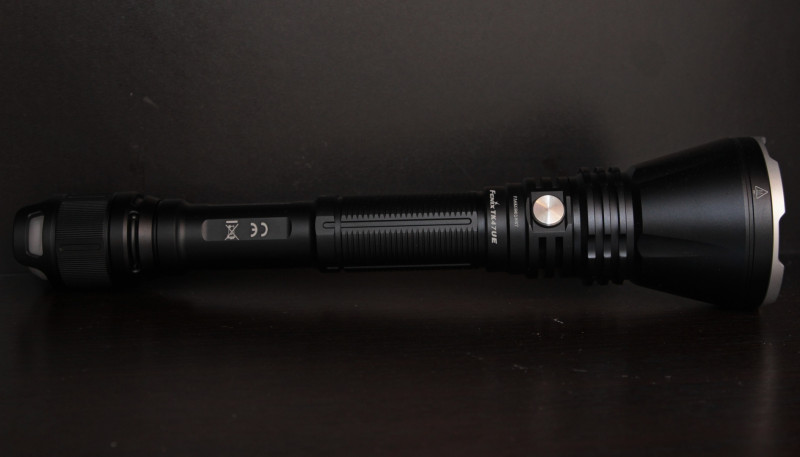 Knurling varies from one part of flashlight to another. Weight of matte anodized body is well balanced, center of mass is 1-2 cm closer to head from center. *Grip *is good, for palm here has reliable stop – tail light.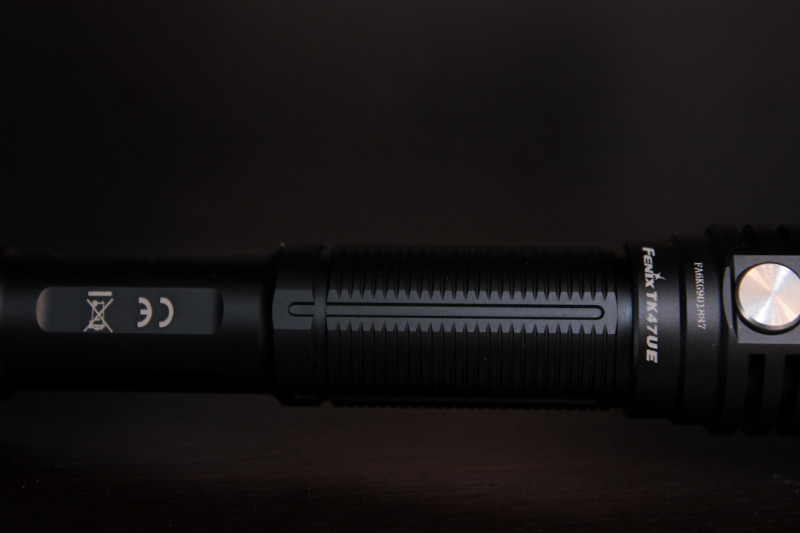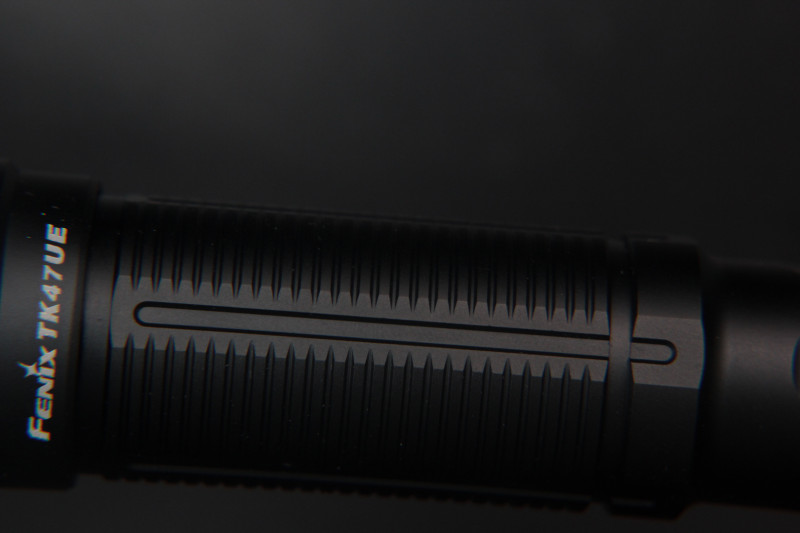 And this tail light is the thing that visually and functionally differs TK47UE from any other light i`ve used or have red about. NW LED is hidden inside solid plastic capsule, protected at both sides with U-shaped arcs, which have hole for lanyard. Capsule, I repeat, is made perfectly – no matter how hard I tried, I couldn't manage to move or twist it at all.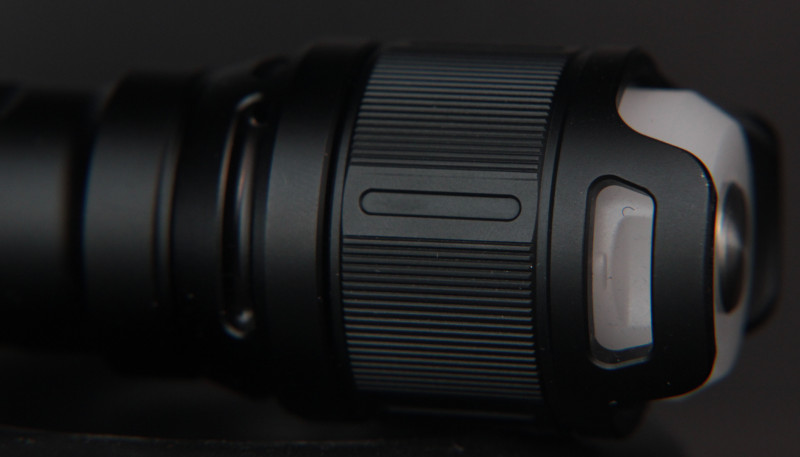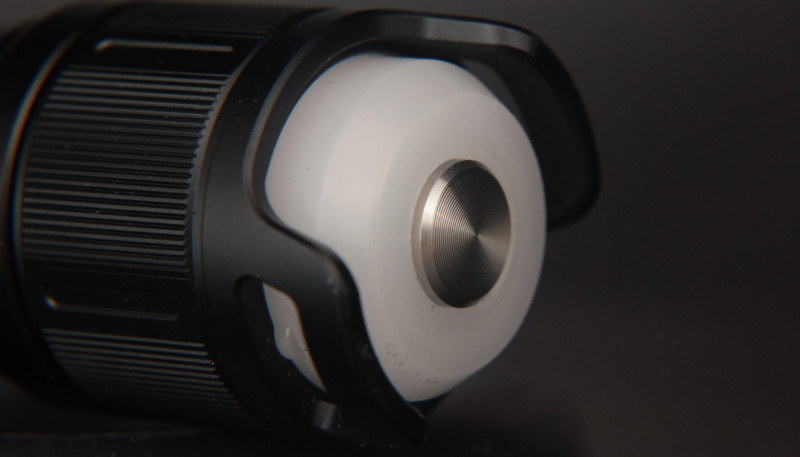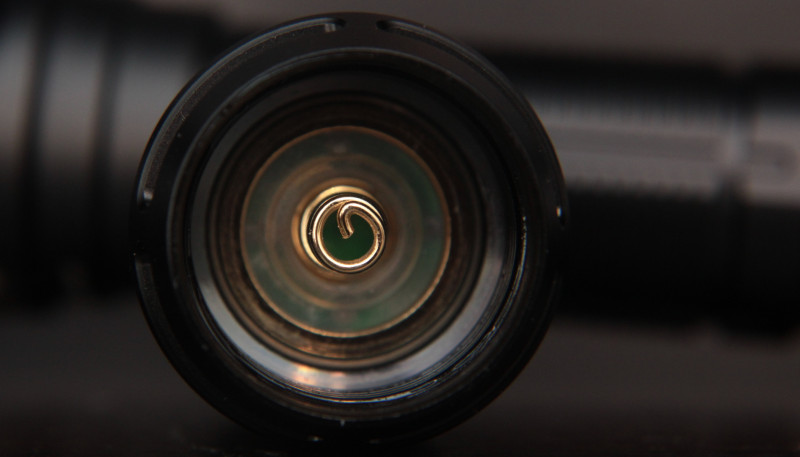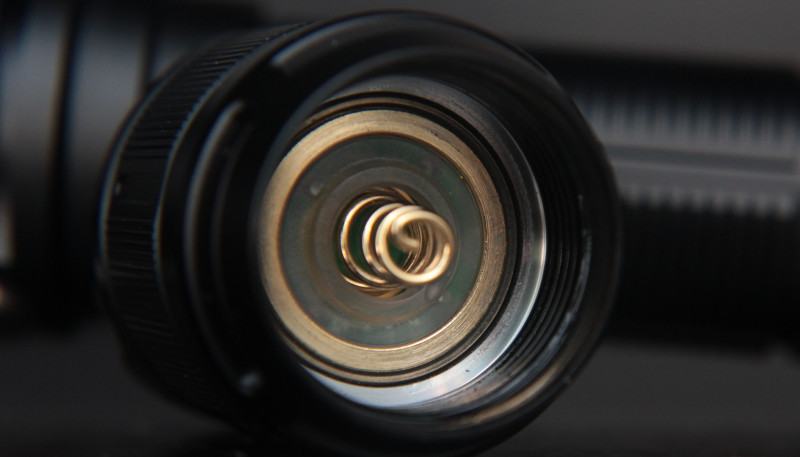 Unfortunately, for reason to prevent overcharging (i dont` see any other), Fenix engineers decided not to support flat-top batteries.
Of course, attaching 1-2 small magnet will solve make this engineers` effort useless.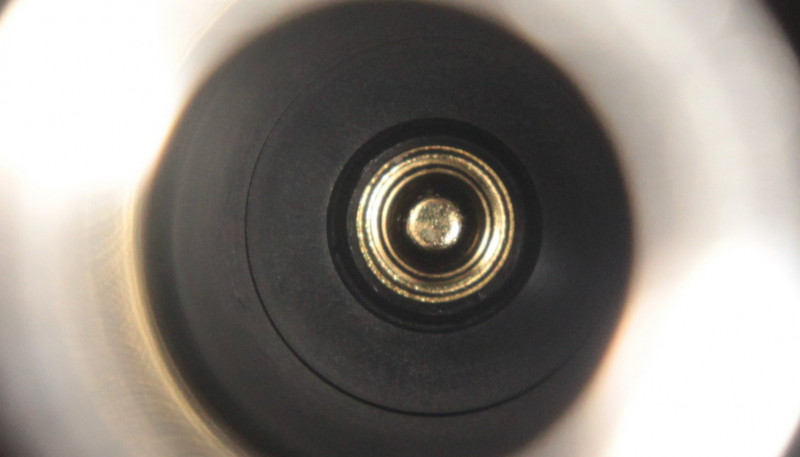 Threads are mid-sized, rectangular and well lubricated.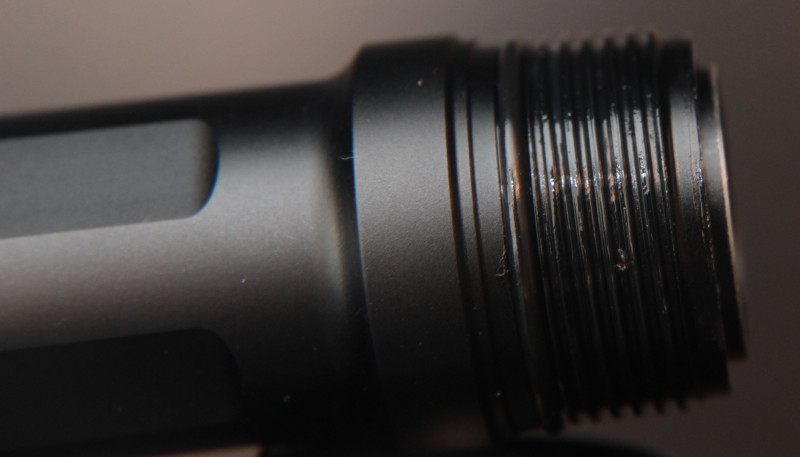 I was surpised to see that there inside outed body is pressed inner one. Seems Fenix used some preforms, or whatever. I`ve got no ides why they didn`t make one-piece body.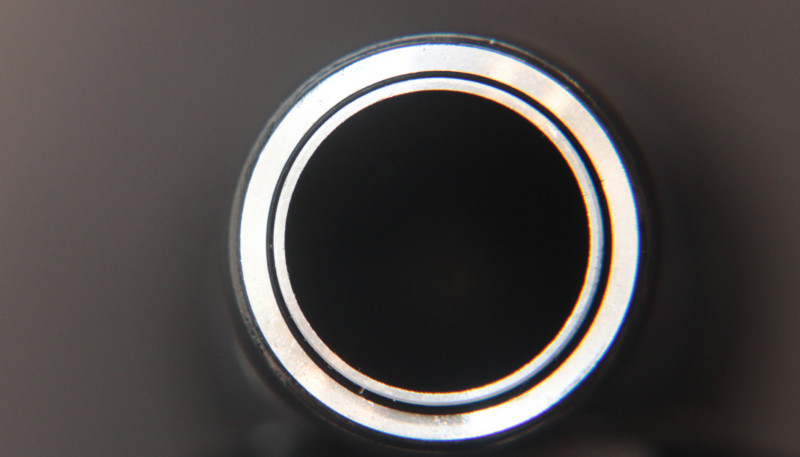 Both the buttons, at side and tail are made of metal and have concentrical engravings. As the rest of body they are precisely made, i`ve got no any complaint.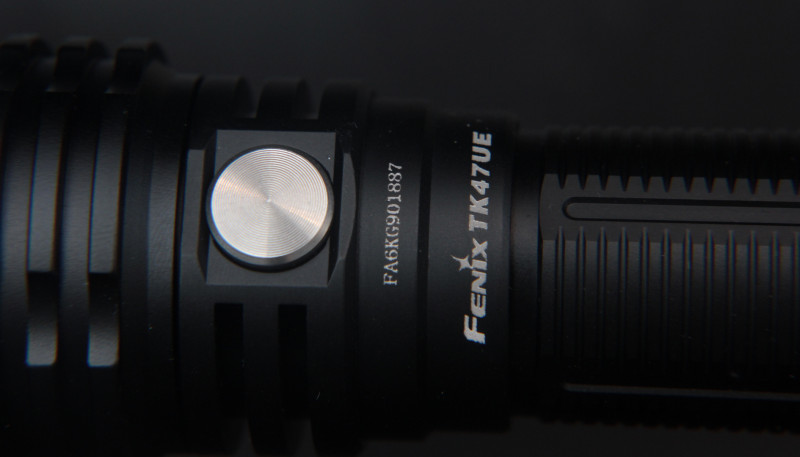 What about cooling ribs, I think there is some space to make them larger.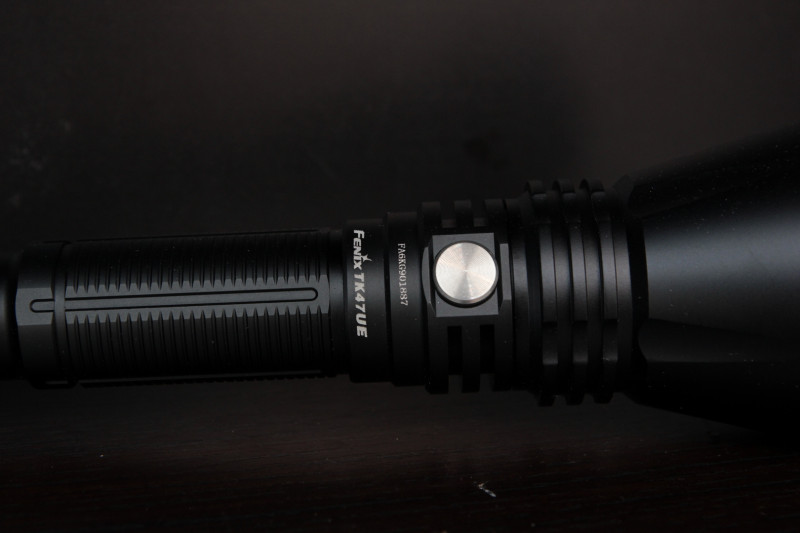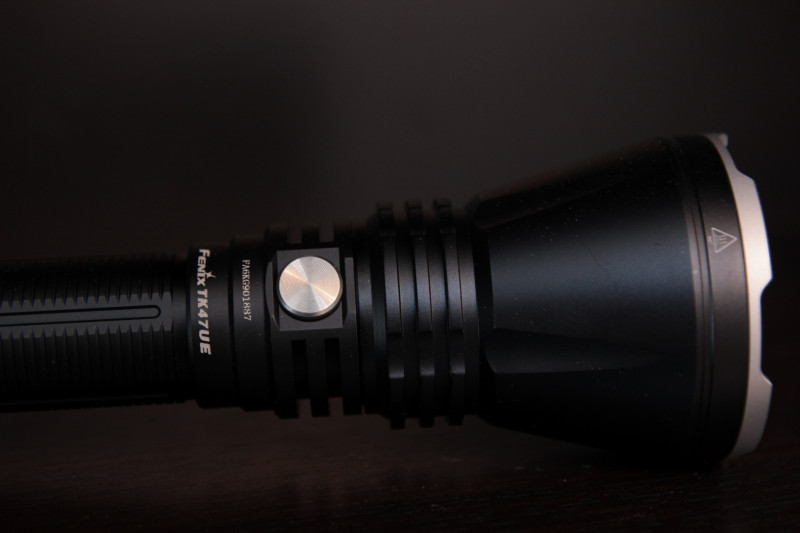 *Head*is quite compact, less then L6, more similar to regular long-thrower. *Bezel *is aggressive, crown-shaped. *Reflector*is OP with perfectly centered XHP70 at buttom.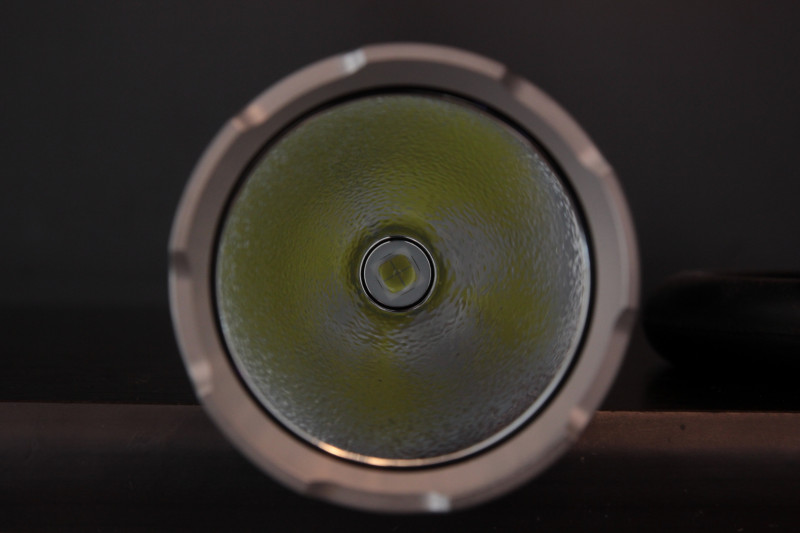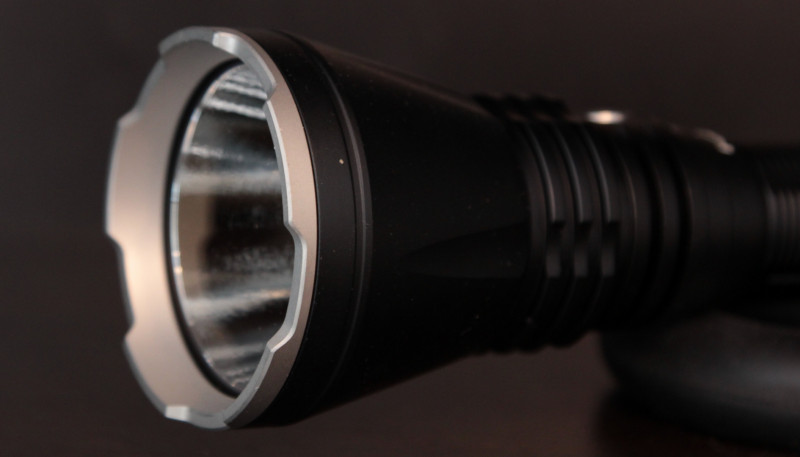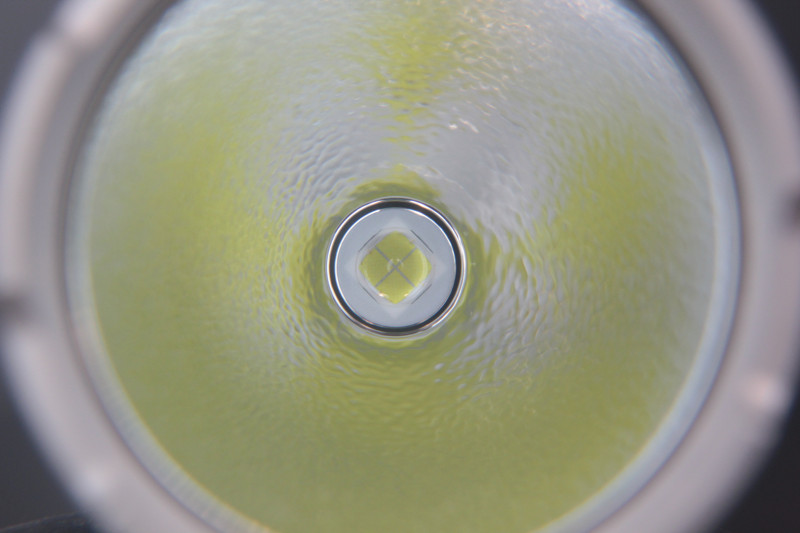 What else…*holster*. Just good holster, nothing to add. )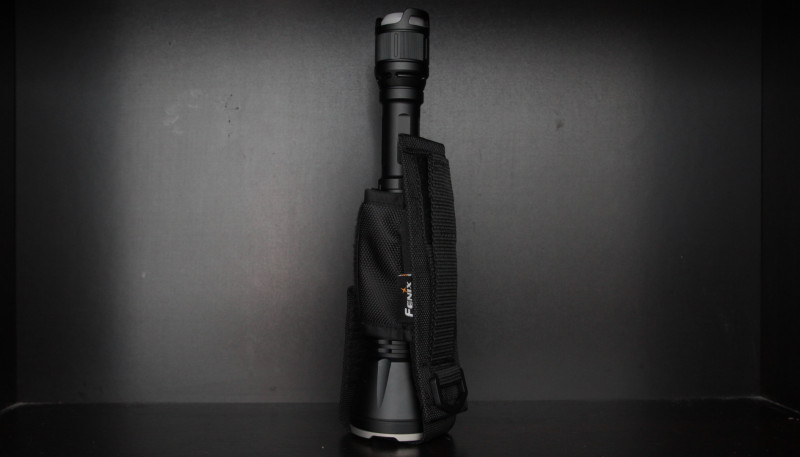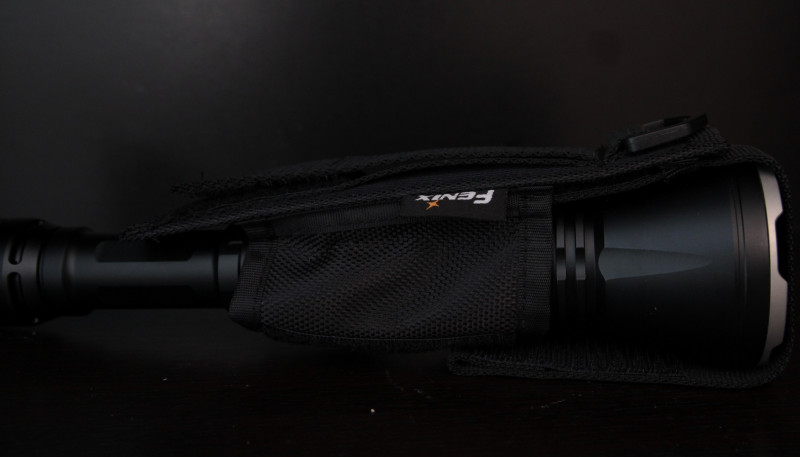 So, what about appearance and build quality – everything is perfect.
Still, I have notice one functional disadvantage, no support of flat-top batteries
UI.

What can I add to this pic…Button is convenient, finger finds it easily. For the rest – tail button for tail light, side button for primary light.
There are only one *disadvantage *that I see. I assume for some this would be advantage instead. Memory modes only works for turbo. So if you turn light off in turbo, forget about it and then turn light on in darkness, prepare to be temporaly blinded.
PERFORMANCE.
Reflector, though it is OP, has enough depth to throw a long beam, being still convenient for near-mid range distance.


Hm, 2-3 years ago you had to pay two times to get such brightness (as far as I remember there was only one serial flashlight that managed to be really bright and cost under 200$ – Meteor). And, of course there was an unbelievable choice of 15\25kilolumens "fires" being sold in large numbers at Ali. -))
Last year market exploded with bunch of affordable and bright lights, mostly powered with 26650 – Convoy L6 \Olight R50\Klarus G20\Acebeam E50 Gen II.
But all they are not powered with serially connected batteries, which we used to see in longthrowers. So
TK47UE stands here aside (not to mention it`s glowing callus).
And what is it capable of?
It, no surprise, has thermal stepdown. As I`m not equipped enough to make graphics and stuff, I decided to make a lot of photo and create GIF to give you a common idea of level to which brightness falls from turbo. T+2 means two minutes from start of turbo. As you can see, after slow descend brightness comes at "something brighter than high mode" level on 8th minute.

Heat transfer is excellent, in takes few minutes for the whole body to gain about 50 Celsius and about 56 at head. So, it`s really uncomfortable to hold flashlight barehand in this case. Of course, after certain time temperature will decrease with brightness stepdown. What about using in high mode, here you will feel nothing. At least no warmer than temperature in room.
Here are amperage that I measured 0.022-0.088-0.3-1.055-3,64А
Besides thermal stepdown, TK47UE also* cuts off higher mode, when according to level of batteries charge*. And in case you use unprotected batteries, there is easy to avoid over discharging. Just pay attention, and when you see only ECO mode available, change batteries. I bet you , guys, know all this anyway ) I overdischarged my 18650 to 1.5A each in test situation, and it even didn`t required Xtar MC charger to make batteries alive, simple Liitokala 200 have recognized batteries this time and charged them.
Other side of using unprotected batteries is that in this case you can ruin your battery, but get all the available runtime in situation of extreme need.
Here is some footage. -
7-8m to door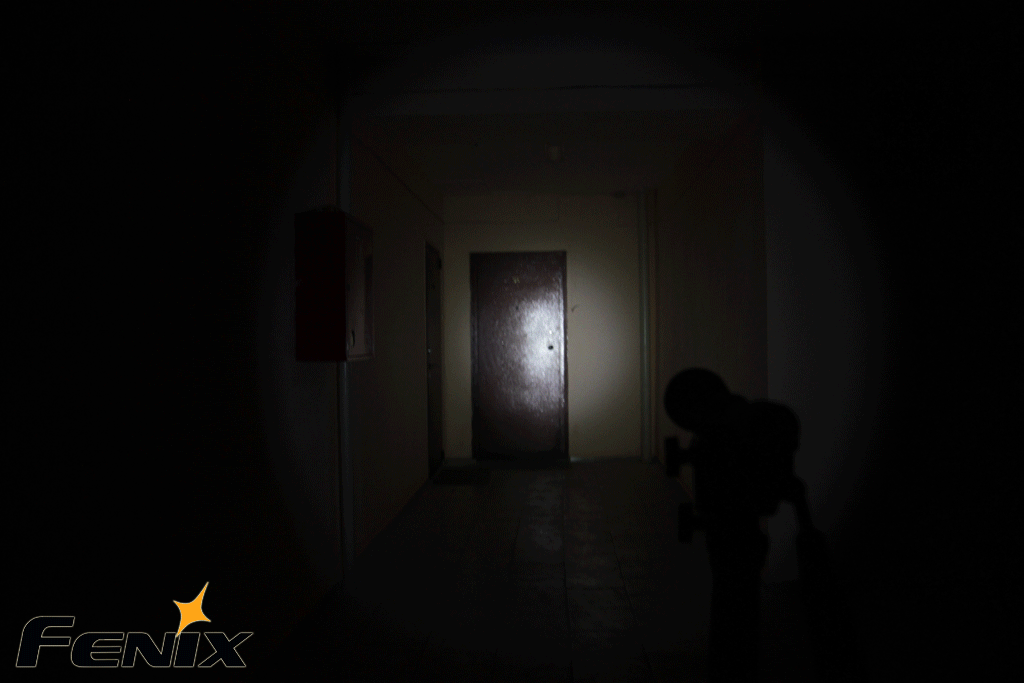 as you can see, visually 47UE doesnt really differ from L6 in turbo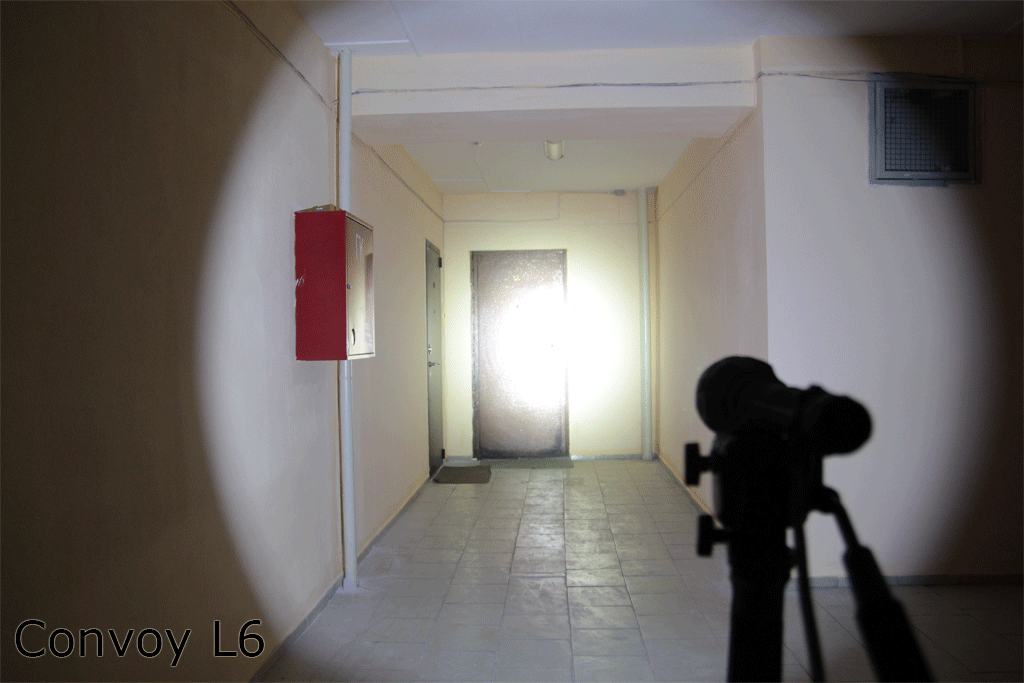 Unfortunately, when I turned camera on, it happened that battery was discharged. So I had to use smartphone cam. So pics are not detailed, but, folks, you can be sure that brightness there is the same what my eyes`ve seen when I took these pics.
here distance is about 100m
1st frame is with light off, to give an idea that even eco mode can be (though not really) noticeble at this distance.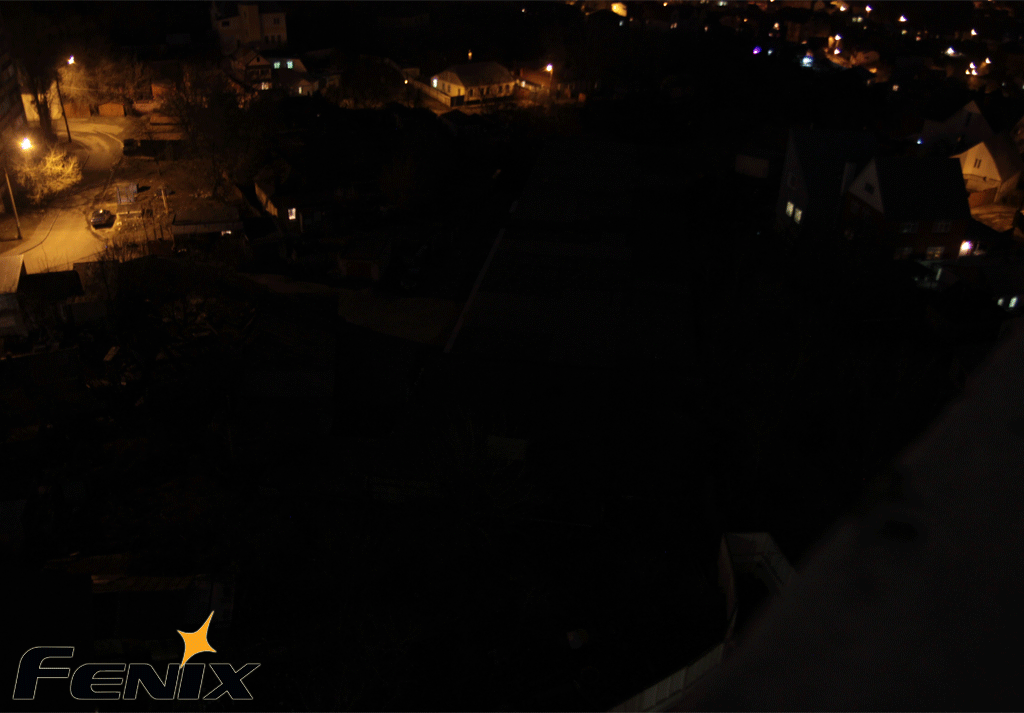 I`ve already tested some longthrowers, so may be this pic will be of some use. 175m to this wall.



HonestIy, I was really surprised to see that even MID mode leaves a small trace of light. 300 lum + OP reflector at such distance – good performance. And in HIGH\TURBO there is a wide sidelight, which longthrowers definitely lack.
I suppose that about 200m is that effective distance, in which TK47UE over performs regular
What about NW taillight. 30lums is enough to illuminate tent or table, within about half meter radius you can easily read. Red light is really, really bright. Good night light for tent, in some cases it also can serve as primary light.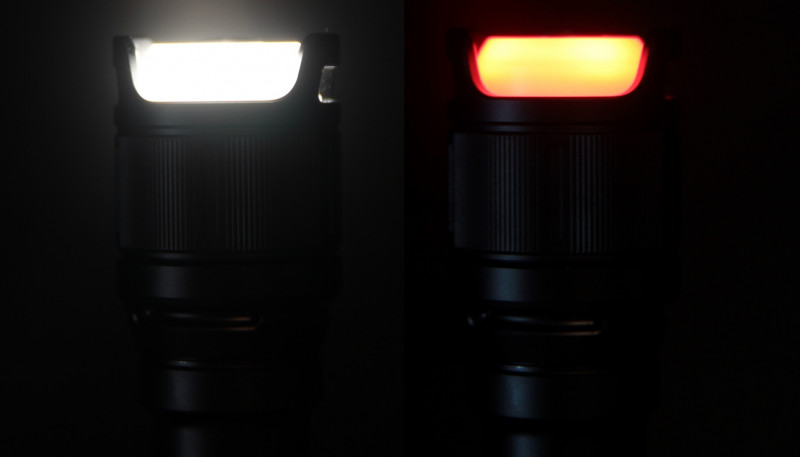 Comparing to L6, TK47UE has colder and more focused light. I made sort of bounce test, pointing both lights at ceiling and measuring numbers that luxmeter shows. Numbers themselves are useless, but give good idea of relevant performance.
L6 0-4-91-214
TK47UE 0-0-17-67-200
Strange, I supposed to see way more difference in TURBO.


What else, 100 lums seems to be small brightness, but in reality with this reflector it give comfortable light to use within range of 20m. Of course, that will be not that bright in matter of sidelight, but still you can be sure that you will see everything at the place you point flashlight at.
ECO mode with it`s 20 lums seemed to be more useless mode, usually used in smaller EDC\keylight. But as with 100\300 modes, mixture of deep and OP reflector results in unexpectably good light for somewhere about 5m distance.
Turbo is alike L6`s, but last one is wider.
OVERALL.
Interesting light. I think that in midrange it show best performance, still being able for short-time to serve as search-light in long distance search and tail light feature makes it good choice for camping activities. It provides more long beam than popuar single 26650 light and has the same (or more with 3500 mah batteries) runtime. Size is less than 2×18650 lights, like L2\L6 etc, so it`s ok to carry it in holster.
+ good mixture of long beam and wide sidelight in turbo
+ best performance in mid-range distance.
+ variety of modes
+ tail light feature
+ excellent built quiality
+ appearance.
- no spring at head
- no support of flat-top
It took a lot of time to review it, so if i`ve forgotten something, please let me know, i`ll add.