BTY 9V NiMH 300mAh (Green-Silver)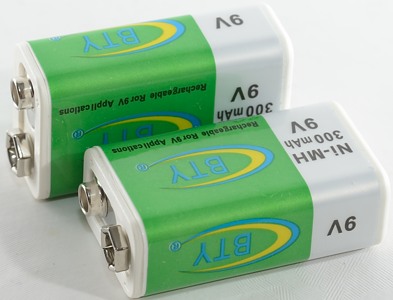 Official specifications:


Battery Size: 9V/6F22

Capacity: 300mAh

Voltage: 9.0V

Chemistry: Ni-MH(Nickel Metal Hydride)

Charging time: 29 hours(at 17mA charging current),

Recharged more than 1000 times

No memory effect


This is fairly cheap 9V NiMH batteries with a capacity rating 50% above all other batteries of the same type.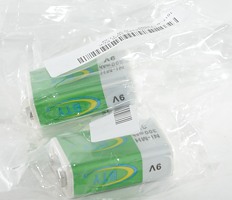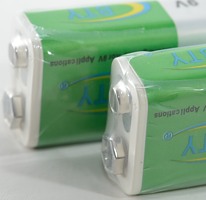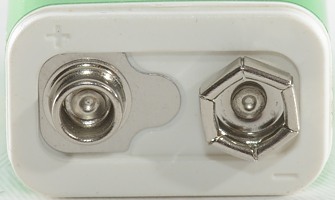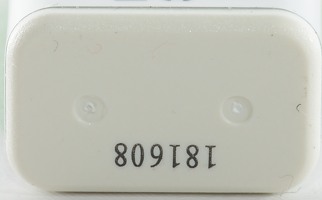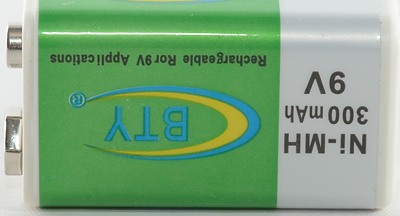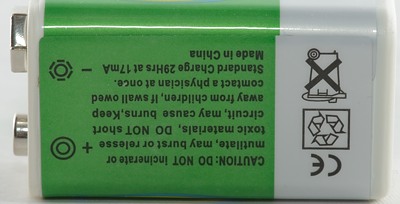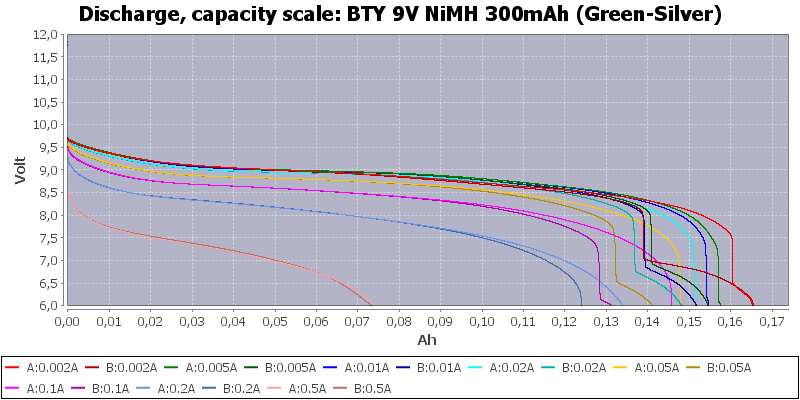 They do not live up to rated capacity, instead they are a bit below the typical capacity for NiMH batteries and they are not the same.
The drop on the curves is probably because the cells are not matched in capacity (This will wear down the batteries faster).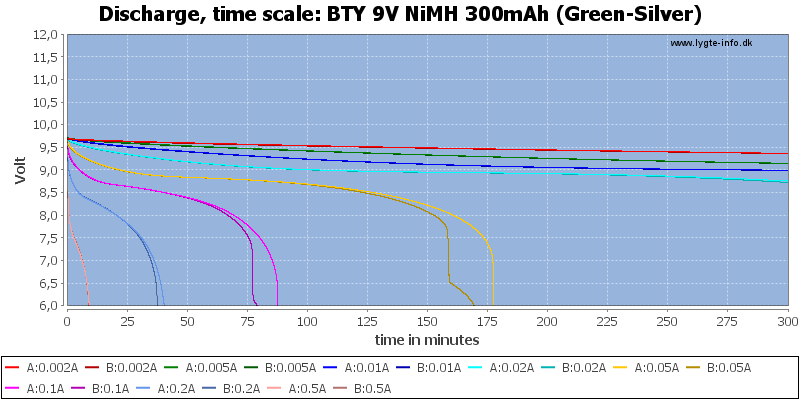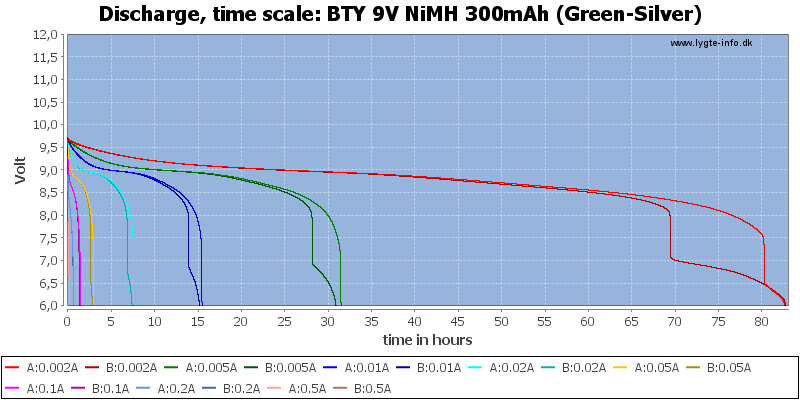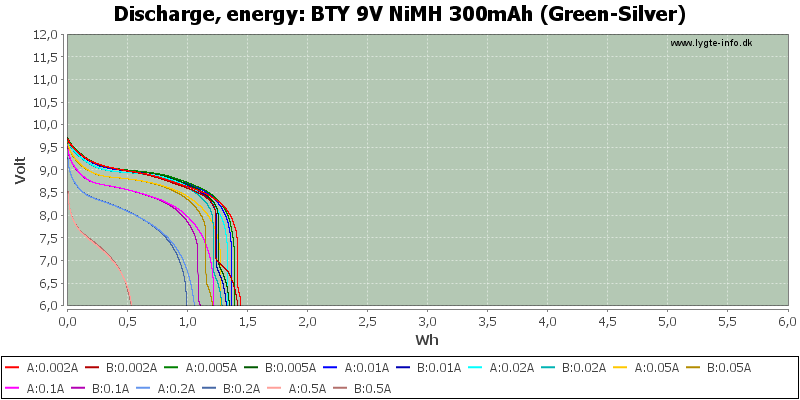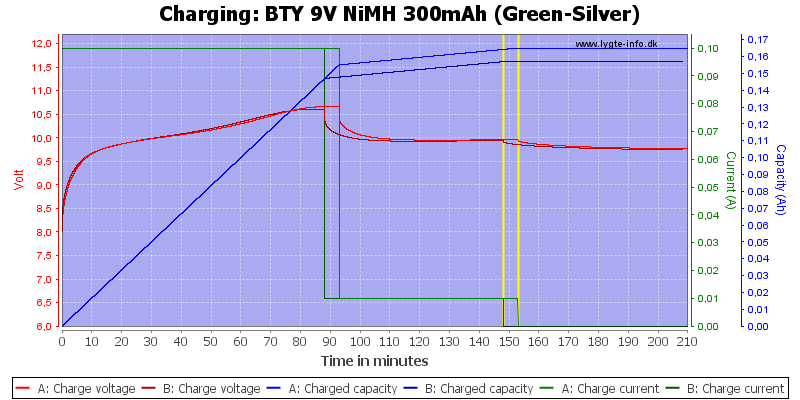 To get the best possible charger of the cells I have added a top-off charge (10mAh), this will compensate for small capacity differences in the cells used.
Conclusion
With random variation in capacity, difference between cells, low capacity and bad handling of high current, this is not the best battery around, but it can be used.
Notes and links
How is the test done and how to read the charts
Compare to other 9V batteries: Alkaline/NiMH/Lithium/other