Powercell 9V Super Heavy Duty (Black-blue)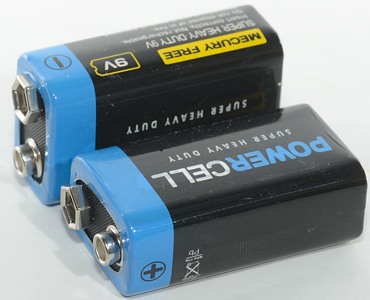 Official specifications:


Heavy Duty.

Mercury Free.

9V PP3 (MN1604 Size).


This is cheap 9V zinc carbon batteries from ebay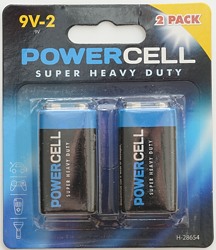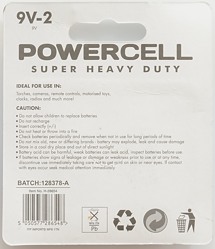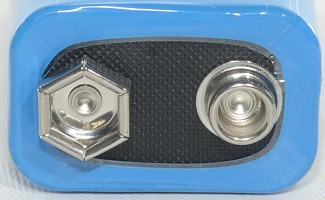 As expected with Zinc Carbon the capacity is low and the current handling is very bad. It also looks like there is significant capacity differences between the batteries (the 0.002mA trace is shorter than the 0.005mA trace).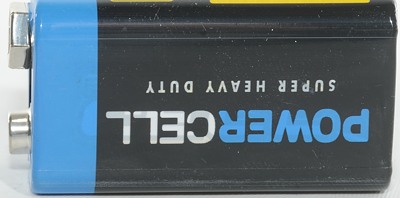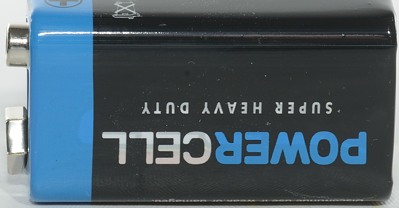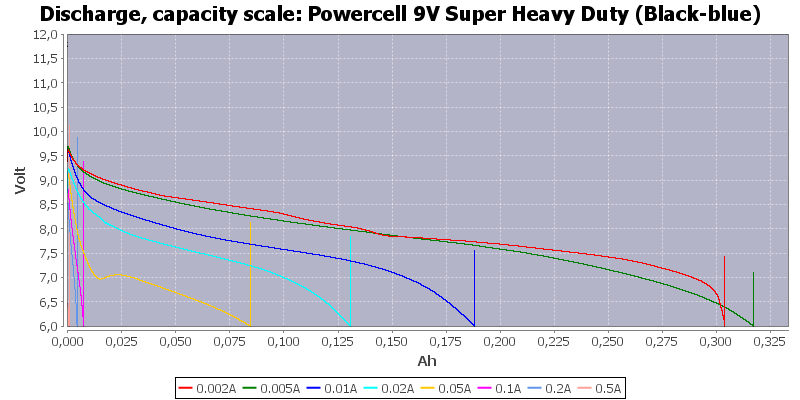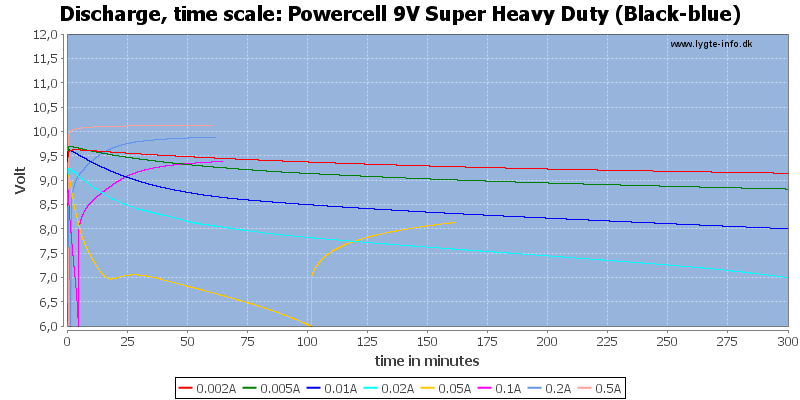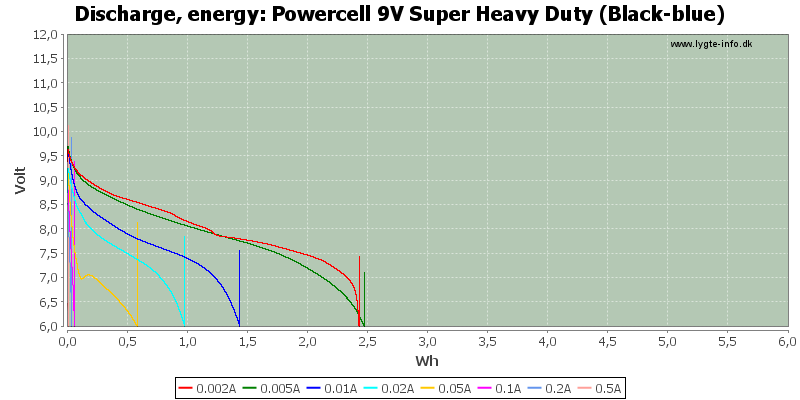 Conclusion
For a Zinc-Carbon battery this is fairly decent, but that do not mean it is a good battery, it is only to be used on low power loads.
Notes and links
How is the test done and how to read the charts
Compare to other 9V batteries: Alkaline/NiMH/Lithium/other