TangsFire TS18350 1200mAh (Gray)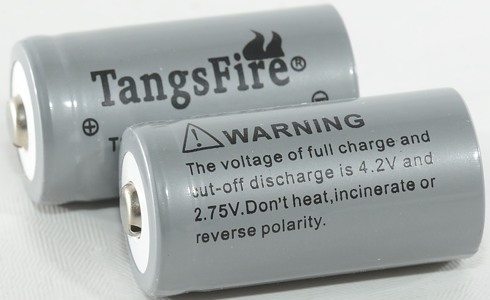 Official specifications:


Brand: TangsFire

Color: Grey

Type: Rechargeable Li-ion battery

Model: 18350 battery

Voltage: 3.7V-4.2V

Capacity: 1200mAh


High capacity 18350 batteries from ebay.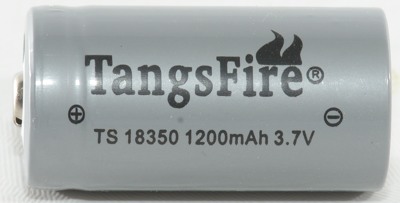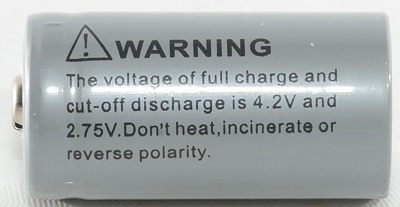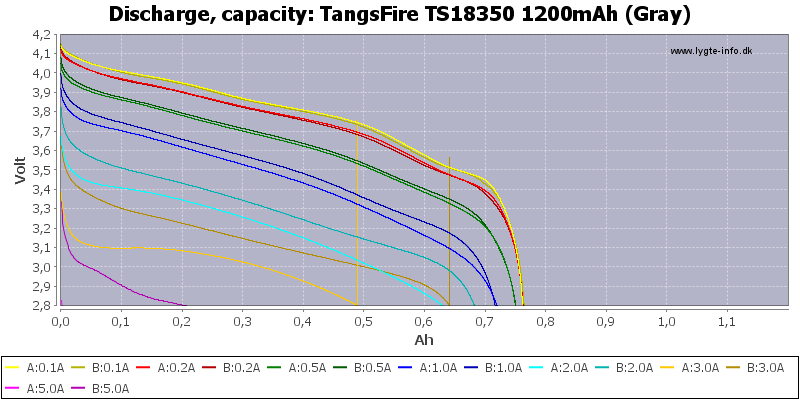 The discharge curves looks fairly good up to 1A, but the batteries do not like high discharge currents.
They are also well below rated capacity.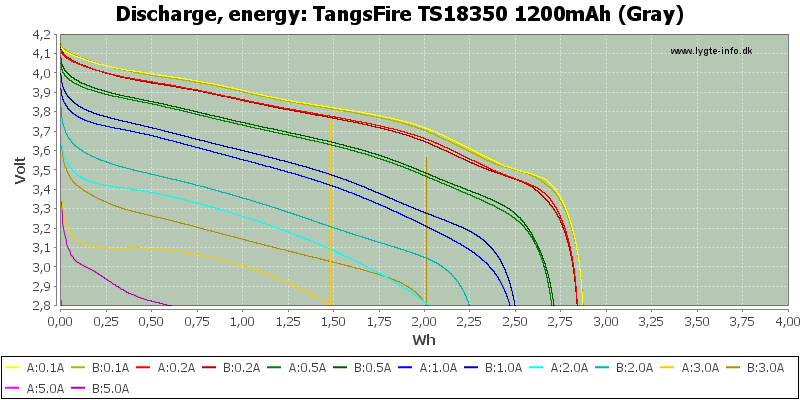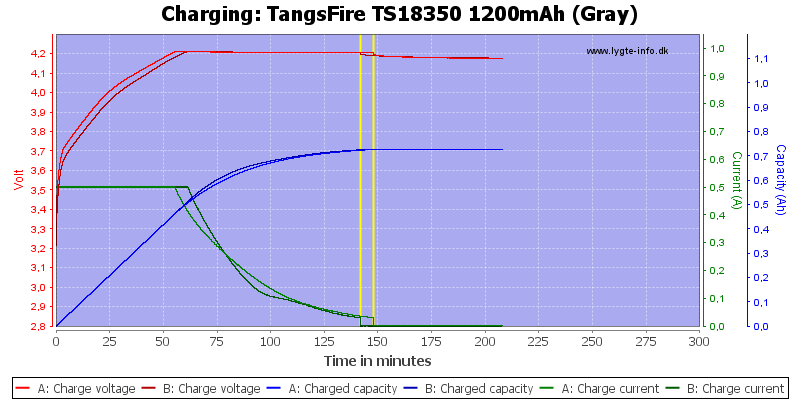 Conclusion
Capacity is about average for 18350 cells, but current handling is bad.
The cells are useable, but it is easy to find better cells.
Notes and links
How is the test done and how to read the charts
How is a protected LiIon battery constructed
More about button top and flat top batteries
Comparison to other LiIon batteries