. Link to product page is here
For me personally Xtar was the very 1st good flashlight that i owned, AA powered WK41 which lives in my pocket since then. But, for some reasons Xtar concentrate on chargers and release flashlights quite seldom. Last one, RC2 was rare example of new vision of flashlight, useful and attractive stuff. If you guys missed this one, I honestly recommend you to find a review and buy, price is affordable now. And as much as RC2 brought something unusual and fresh to market, this one is a solid workhorse with absence of any modern technical ideas like usb-charging port, hidden modes groups etc.
PACKAGE

and

APPEARANCE
White box with good design. Solid mid-class package, that`ll be ok as a gift.
Inside is usual set: WK18, lanyard, manual, o-ring.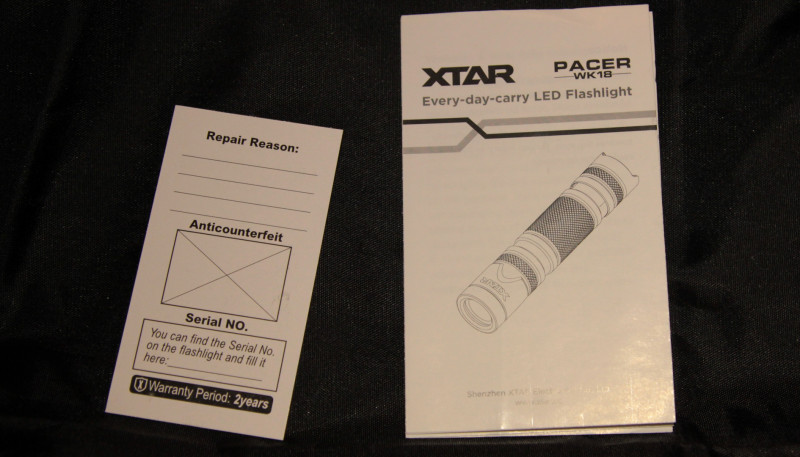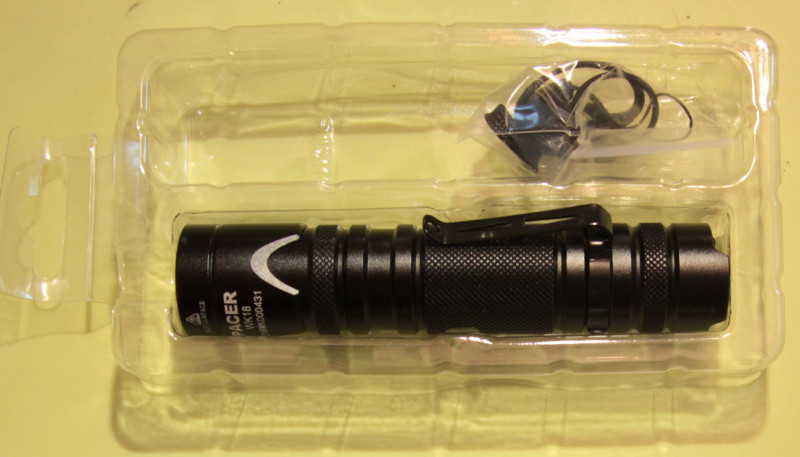 Flashlight itself doesn't` have any significant visual differences from other tail-button flashlights.
I encountered only one – there is an unusual shape of head, I cannot pick proper English words, but for me it looks like head looks like a knight`s helmet )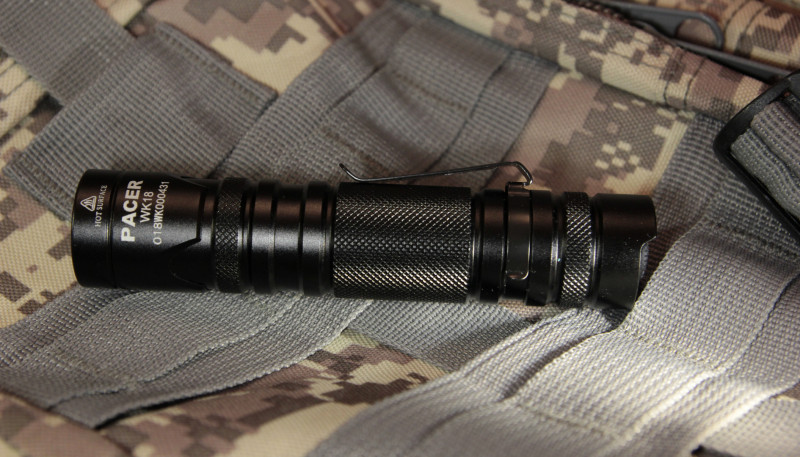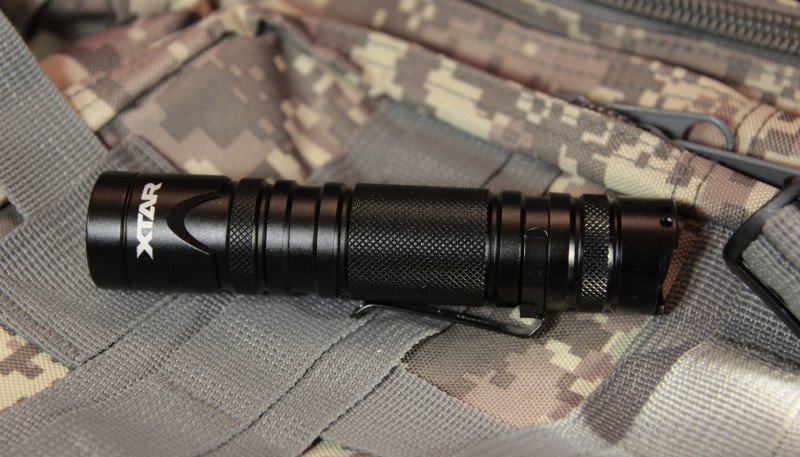 Size is typical for EDC with tail button: 121mm(length) х 25mm (head diameter), weight 73g. Convoy S2 is a closest example. I bet most of you guys have this one, so I can tell you they are really alike in performance and appearance.
Btw, sticker at the back part of package covers mistake, "34.5mm diameter".
My old buddy, WK41 with it`s new relative.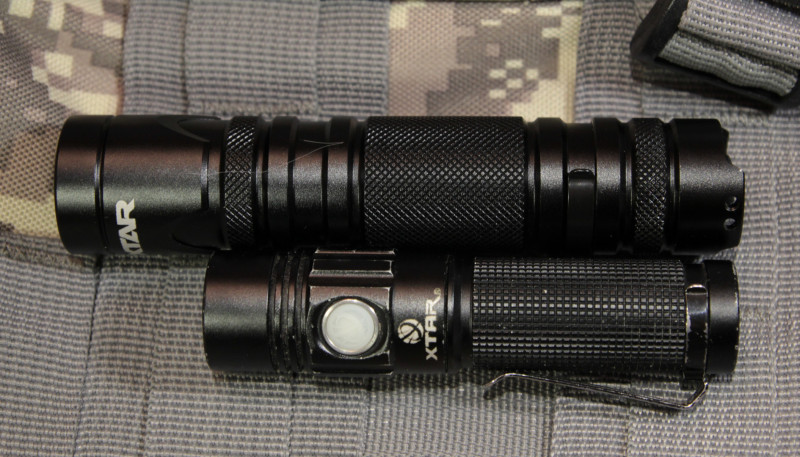 I`m not fan of single tail-button EDC lights. That may have a sense in tactical ones, but for EDC i`d pick one with side button. Of course, that is not a real disadvantage, in most of regular situations like garage works or walking around it`ll lead to extra couple of seconds for changing grip.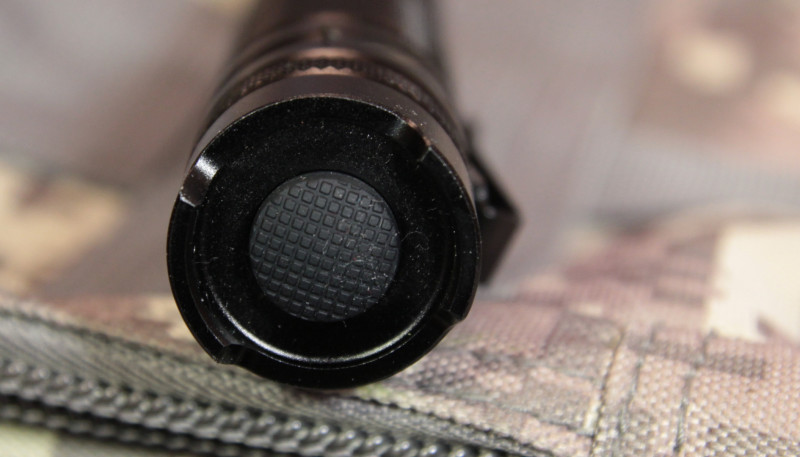 WK18 has
coils both at tail and head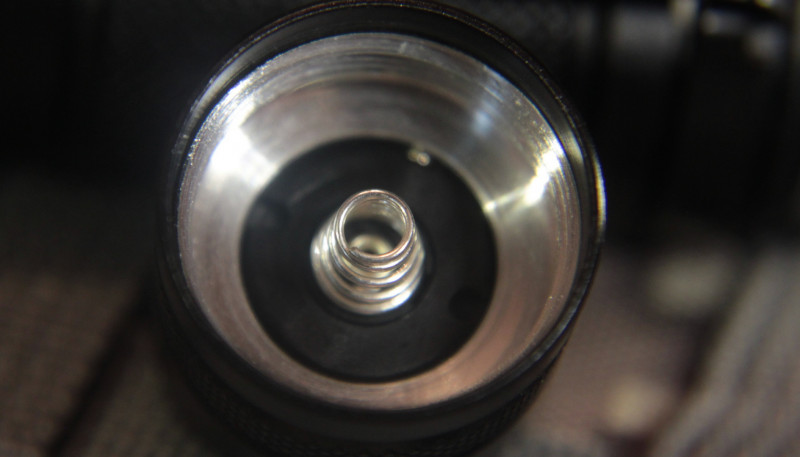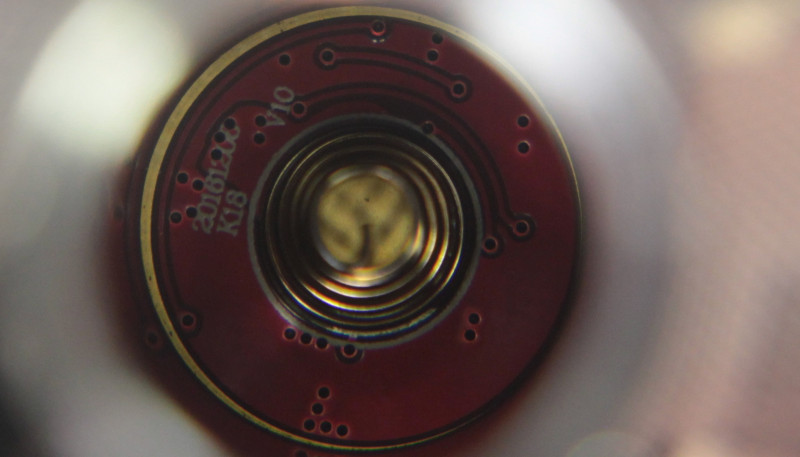 Threads
are not that big, triangle, lubricated.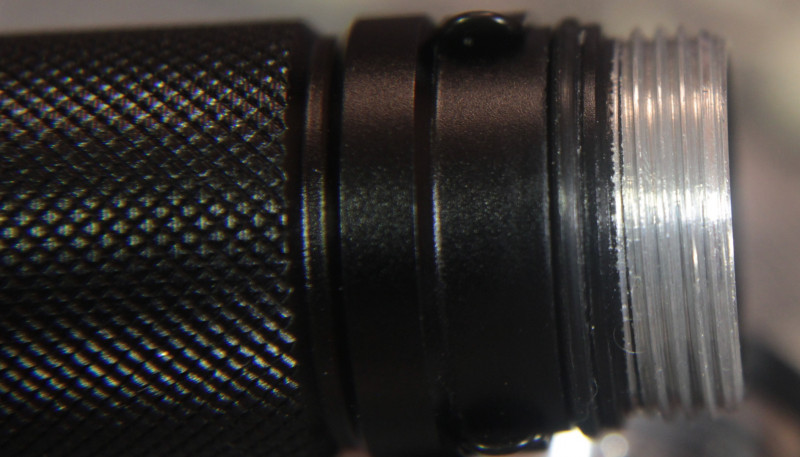 Knurling is small.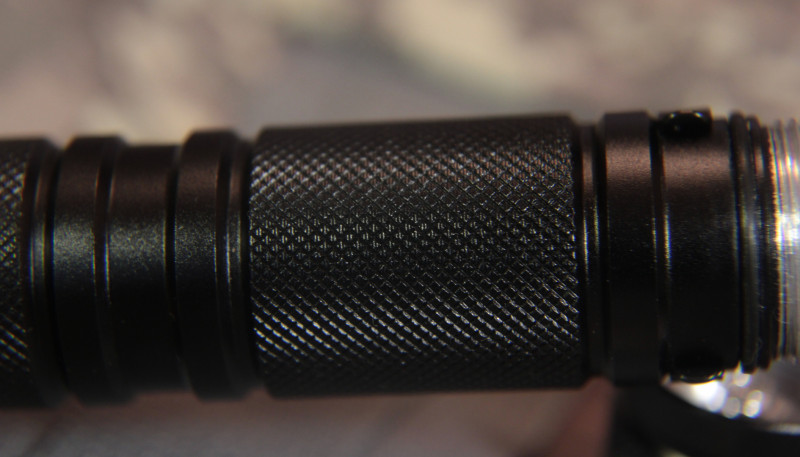 I like clip here, as it can be locked by head or by end part. And this one is not that tight as it sometimes happens with other light, when you have to pull and put it with effort, often scratching anodizing. In WK18 it sits tight on it`s place, but can be easily removed.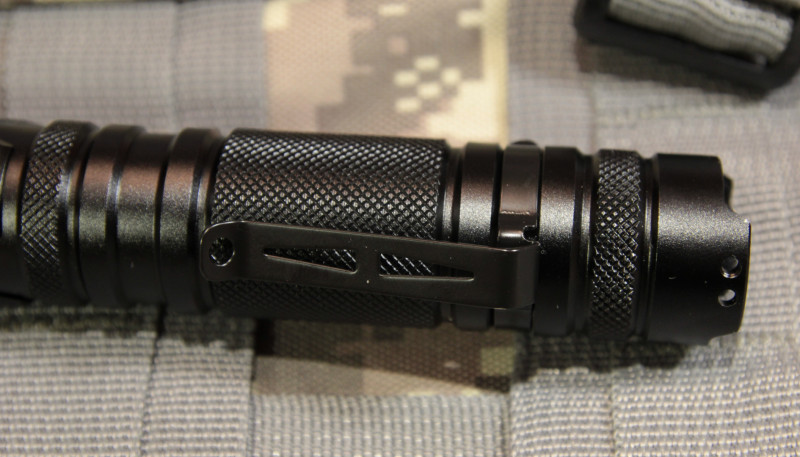 Head seems to be glued, so repair or modding will be a challenge. Logo and model name with s/n are printed at opposite sides of body.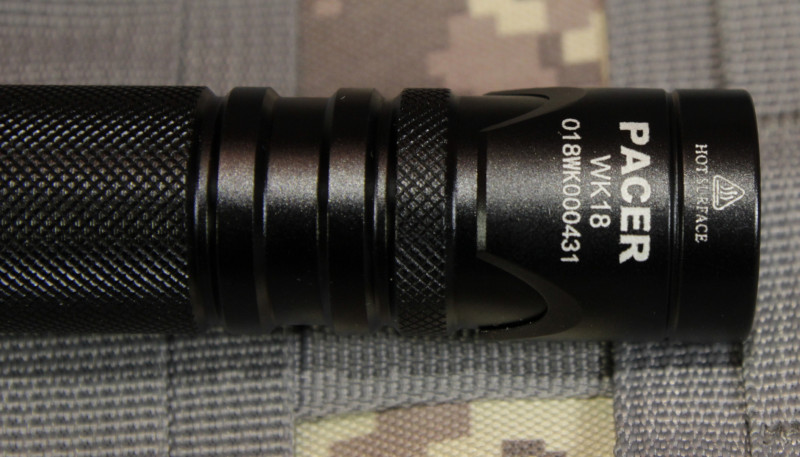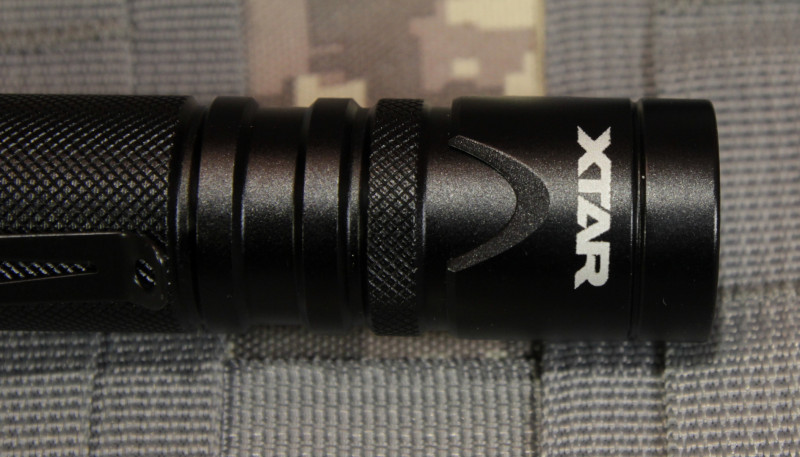 Reflector is shallow and OP. XM-L2 U3 is visibly displaced. That can be a problem with long-thrower, but for such flashlight that doesn`t result in any problems with light distribution, at 5-7 meters light is totally diffused like with TIR-optic.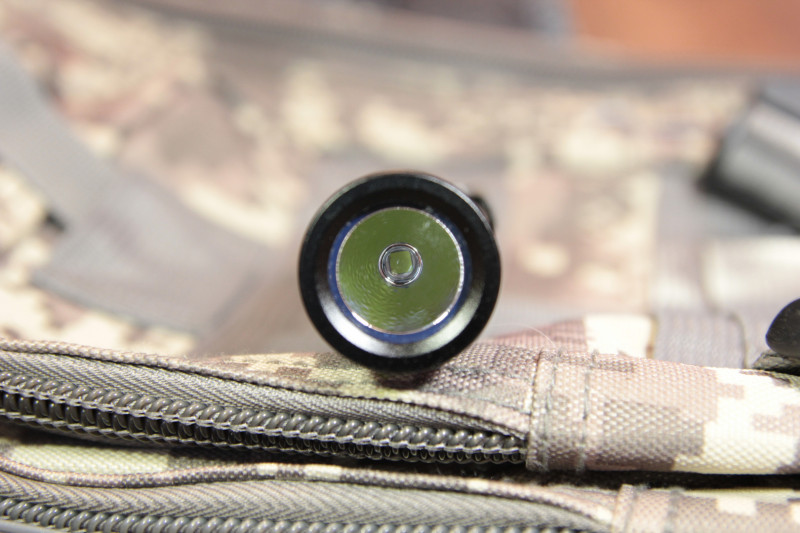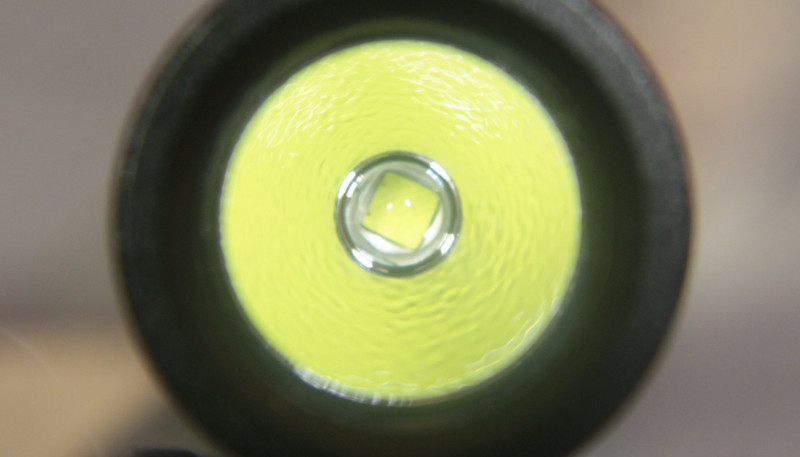 There is NO cooling ribs. I was really surprised at 1st, but after checking brightness with my new luxmeter I understood that WK18 can dissipate heat on it`s real max brightness even without ribs.
So, what about appearance, – WK18 is a simple and solidly built flashlight with no design or modern engineer decision which we used to see lately.
UI
Simplest, with tail button.
There is no mode memory, it always starts with moonlight. For someone it`s an advantage, for someone that`s a deal bracker. That`s a matter of personal attitude. As for me – not bad, not good.
Mode switch with quick full presses or half-presses.
Also, there is no strobe\sos but strange "Signal" mode which is 2-3hz blink. You have to quicky press 2 times to enter it.
PERFORMANCE
WK18 successfully passed shower PWM-shimmering test.
Light is CW, diffused.


Remember, abovementioned absence of cooling ribs?
So, when my new luxmeter arrived, I quickly start bounce test, with Fenix TK47UE as a сontrol sample. It has 1000 lums in HIGH mode. And I do believe in this 1000 for Fenix. So in bounce test TK47UE showed an evident numbers, that were easy to recalculate 1to1 – about 1020 lux. Then I started WK18 in turbo, and display showed* just about 740*.
As i`ve already measured amperage 0.003-0.1-0.611-1.62А.
I also used ledcalc, which gave me 748lumens. So I do believe that real brightness is something about 720-730 lums. That's enough for most of regular needs, but still this is far away from stated 1000lums.
there may be a trick from marketing – as we can see, WK18 supports 2×16340, and as i understand, in this case it may reach 1000lums. there is no word saying that this flashlight makes 1000 with pair of 18650.
I`m currently calibrate my integration tube, so I can only show you charts in this form. I`m sure that it give a good vision of how this flashlight perfoms, anyway.


It keeps turbo for 2.5 minutes, then brightness falls to half if initial. I use Sanyo-Panasonic 3500mah.


*Though there is a distinctive difference between stated and real brightness, set of modes is good and convenient.

1 lum MOONLIGHT small number, but good light in reality, enough for shelf or keyhole.
60 lums LOW is enough for room or illuminating path up to 4-5 meters ahead.
300 lums MID is a best choice in maximum of situations. I personally want more and more bright lights, but in reality I understand and keep on saying that 300-400 lums is the best mode for most of regular needs. That is the mode that I use most often.
I`d like to mention that camera couldn`t catch moonlight mode (though eye definitely could), so I have to rise an exposure to make photos look like in reality.
In this 15m distance MID can be of some use, but in reality HIGH and TURBO is a best choice, providing user with good illumination.
So, even 700+ lums and shallow OP reflectop can throw for about 50m range, but don`t wait too much from this.
WK18 is a close range flashlight. Within 15-20 meters range it provides soft diffused and convenient light.
That`s why I didn`t make any more photos, as this one is exactly at the reasonable limit of WK18 capabilities.
And in everyday needs you seldom have to illuminate longer distance.
a, i have forgotten to mention that there is no discharge protection. that sometimes can be advantage, sometimes not. depends of user prefernces and situation
OVERALL
Solidbuilt, looks and performs ok (set of modes + light distribution+no visible pwm-shimmering). Seems that is what we want from flashlight,yeah? But still it has
single tail button, and no modern features like usb-charging port and hidden modes groups, glued head doesn`t allow modding\repair. And of course, there is often met situation when stated and real max brightness really differ.