Aspire INR18350 1300mAh (Black-yellow)


Official specifications:



INR

18350 3.7V Li-ion

High Discharge: 15A

Capacity: 1300 mAh


ROHS

& CE Certified


A 18350 high current and high capacity cell?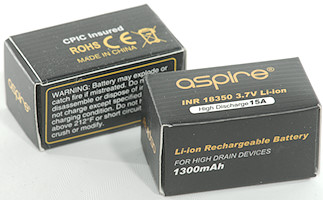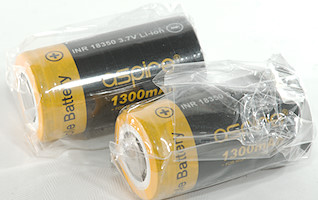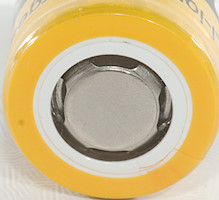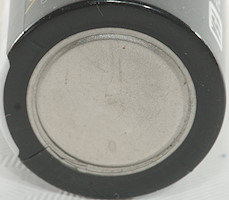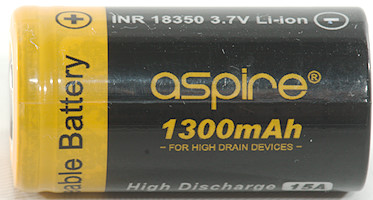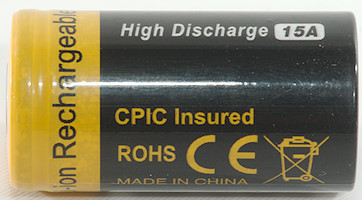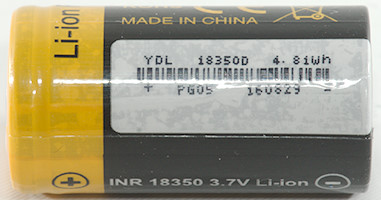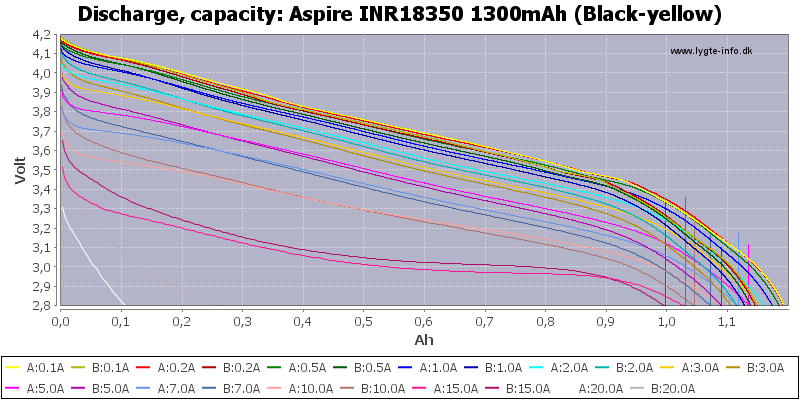 The discharge curves di it track perfectly, but fairly well and the cell can handle 10A, it can even deliver 15A, but the output voltage drops significantly.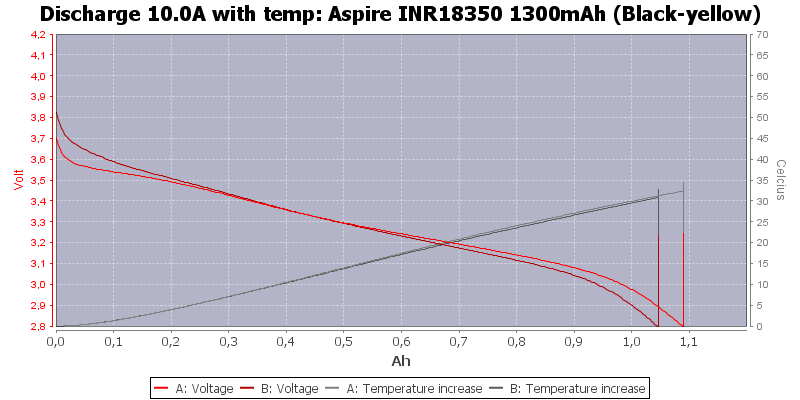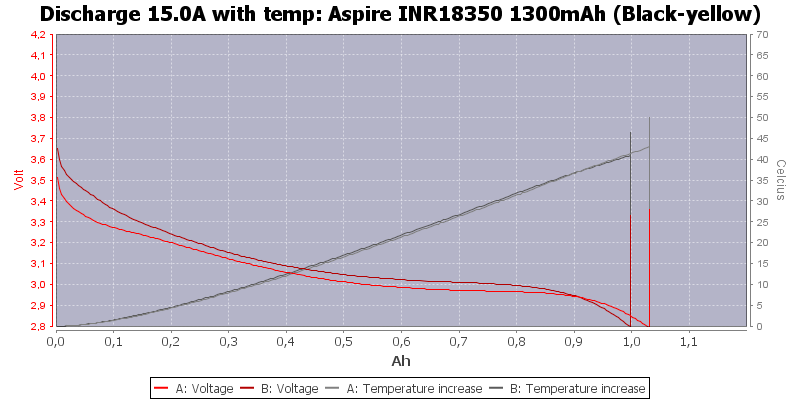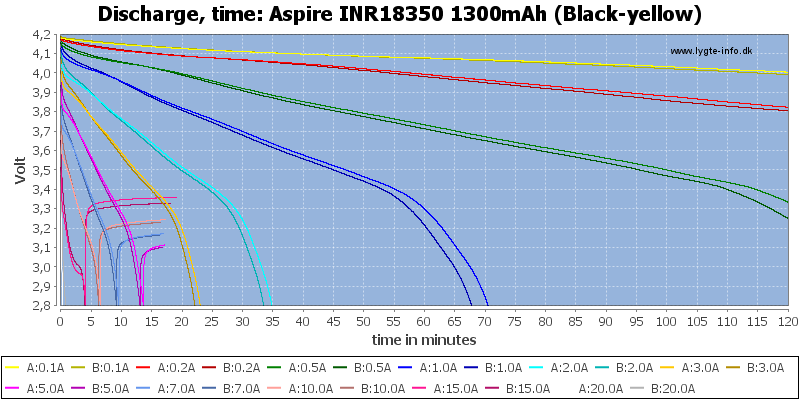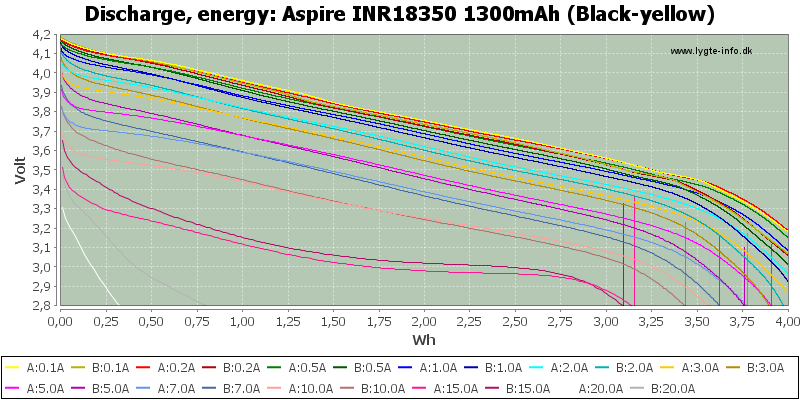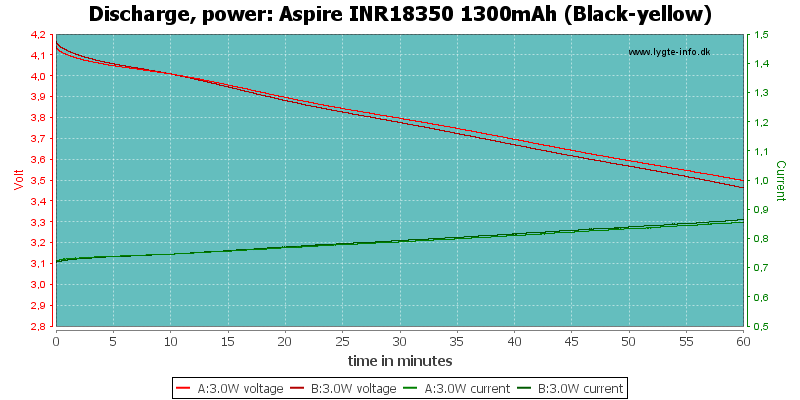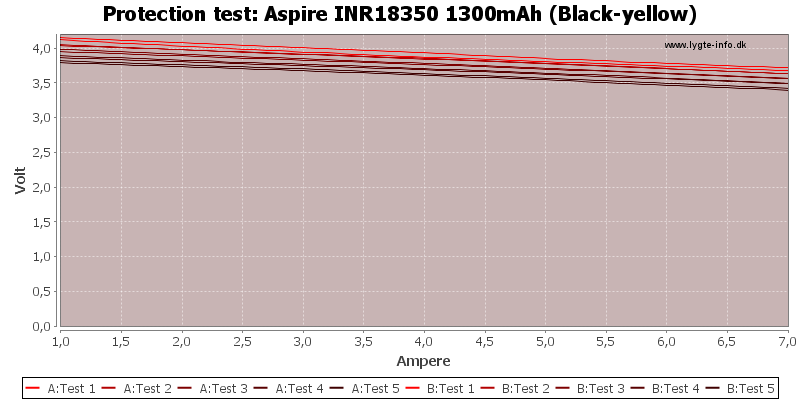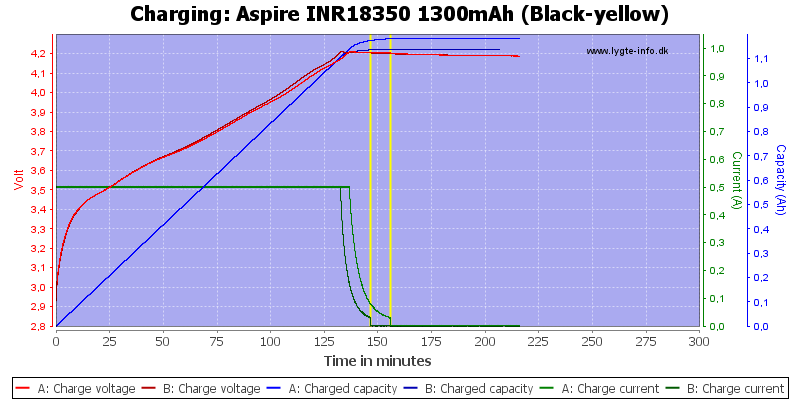 Conclusion
This looks like a new generation LiIon chemistry for this type of cell.
The performance is much better than all other 18350 I have tested to date, but the specifications are a bit optimistic.
Notes and links
How is the test done and how to read the charts
How is a protected LiIon battery constructed
More about button top and flat top batteries
Comparison to other LiIon batteries