You can buy Fenix HL26R at
➤ AMAZON
➤ ALIEXPRESS
➤ BANGGOOD
➤ NITETORCH they generously offered 20% code HJK5KDNQ valid for all the items in store, including other brands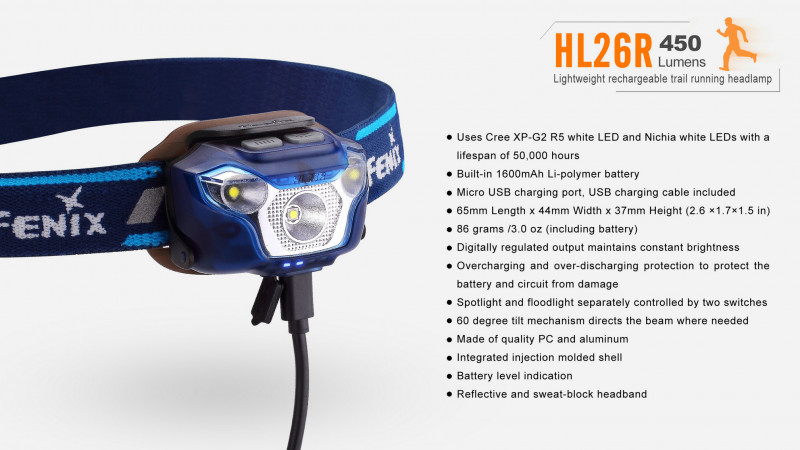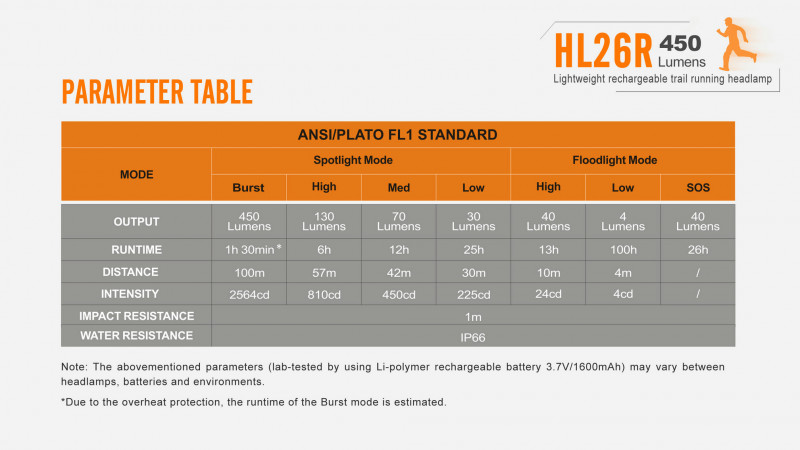 other information is at Fenix website here
PACKAGE AND APPEARANCE.
HL26R is packed in plastic box. Design of which is the same as of HL15.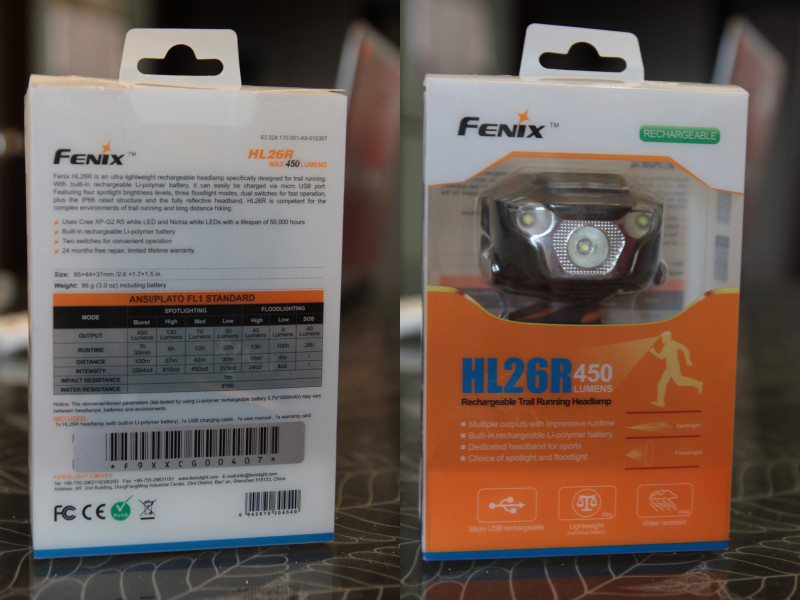 Package is modest: just headlamp itself, usb-cable, manual\warranty card.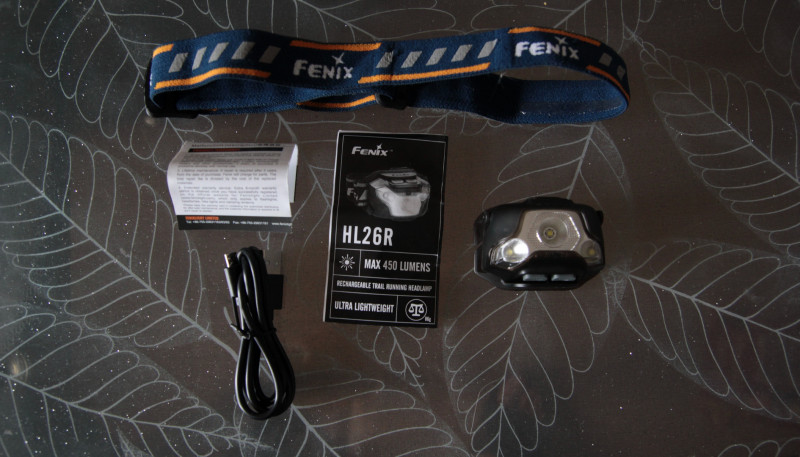 I`ve just mentioned HL15 which is small 2хААА headlamp. HL25R is almost the same size, 65х44х37mm, differences are insignificant. This product is really light weight, just 86g. Fenix suppose it to be used for trail running. Obvioulsy, running for half an hour with 150-200g stuff on your head is not comfortable, HL26R in this case weight almost nothing.
I`ve got similar headlamp, Nitecore NU30. They both are almost the same in size. NU30.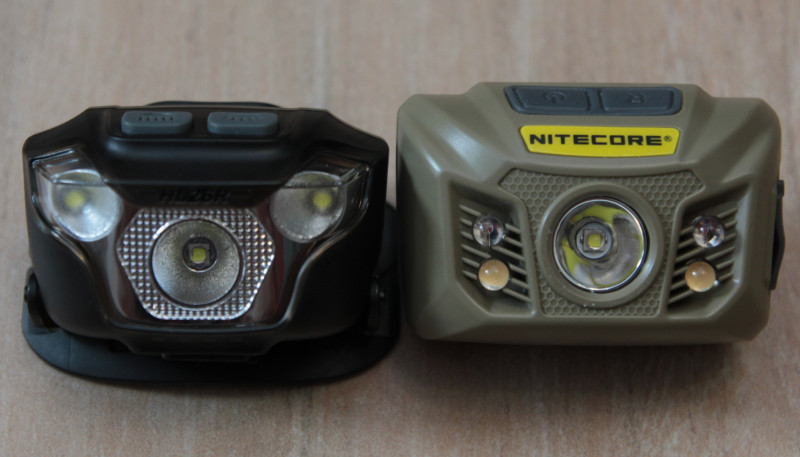 1st difference is Fenix`s headstrap which has sweat-block silicone line. This line also keeps headstrap firmlier on head, which is a great feature in case of running. There are also reflective
lines at the sides of headstrap, which enhance wearer visibility and ensure safety.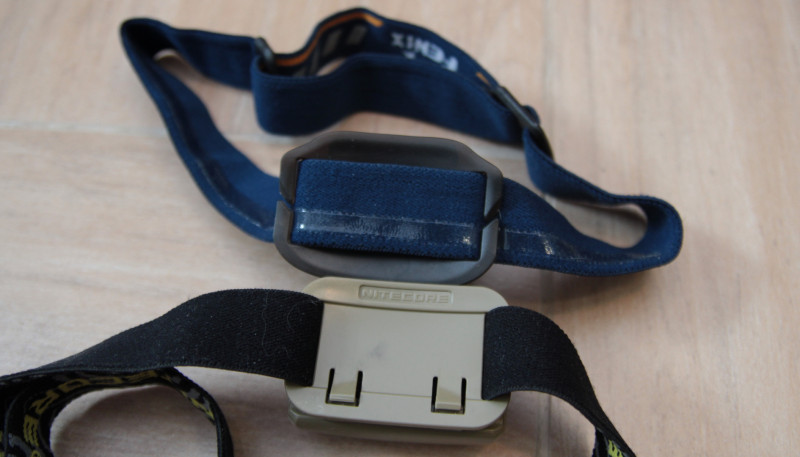 There is a choice from black, blue and yellow-green. I`ve got 1st one.
2 soft rubber buttons are located at the top of headlamp. And small but useful feature – there is a small plastic cover, which prevents from accidental pressing buttons. When headlamp is on your head, that may not be so important. But when you carry H26R inside backpack, you obviously will not want it to be occasionally turned on.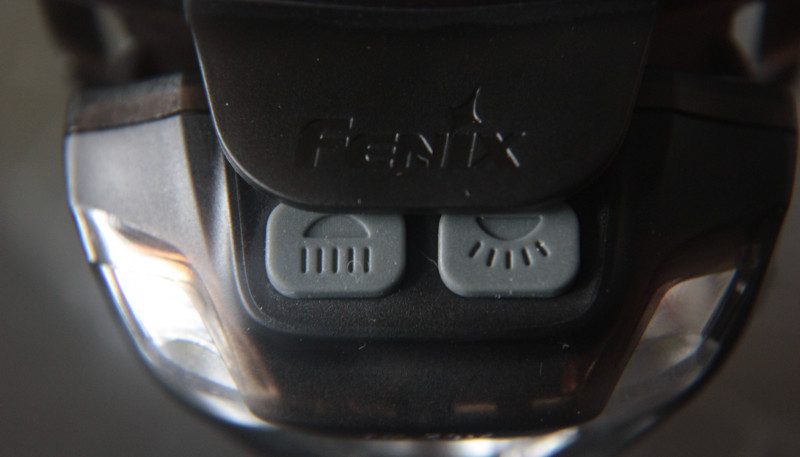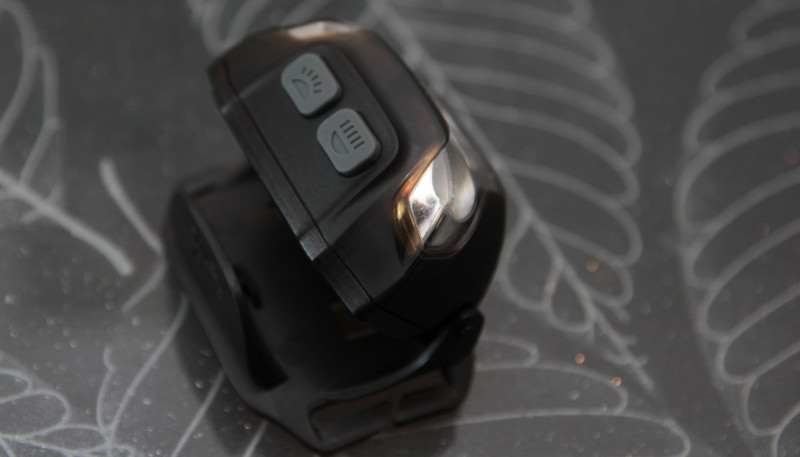 USB-charge port is located at bottom. That is a better for waterproof, as this means no matter how hard is raining, usb cover will face only water that slides from headlamp sides, no direct rain drops.Plug fits really tight, and definetely better cover USB than one of NU30.
Of course IP66 is not top-grade waterpfoof. But as this headlamp is mad for running, occasional weekend tourism\camping\fishing. For serious challenge like rafting or speleology, there are other lights.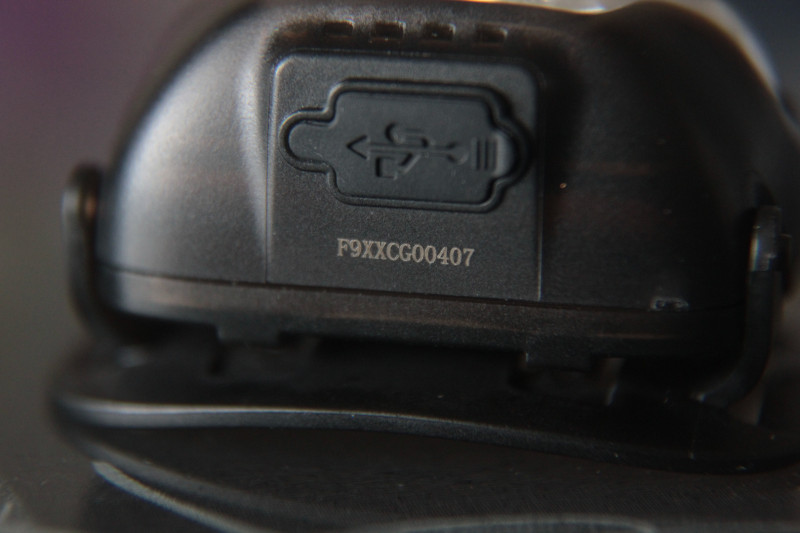 HL26R has 60 degrees tilt mechanism with 6 steps (NU30 has 4).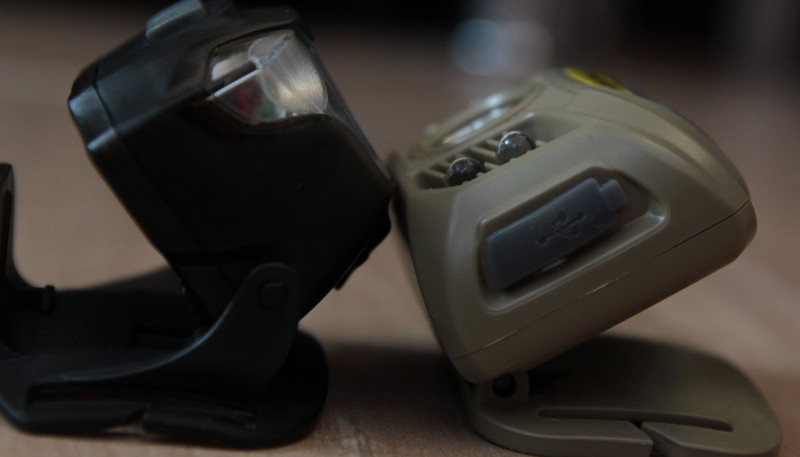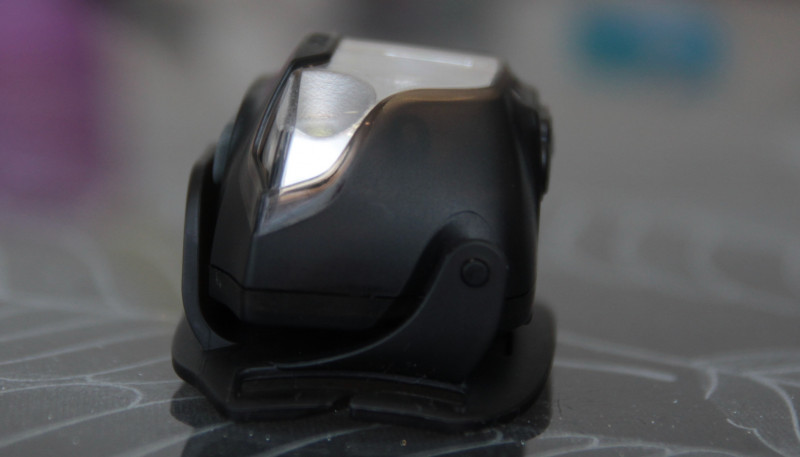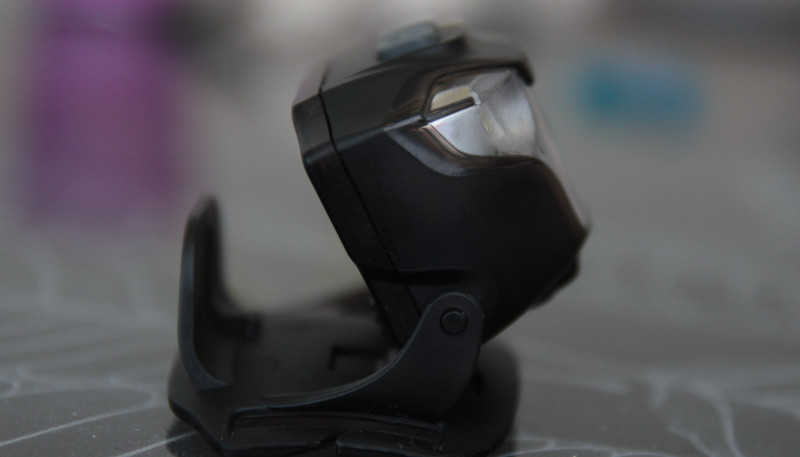 Expectedly, primary light source is XP-G2 R5 which lays at the bottom of about 1cm deep OP reflector.
A pair of Nichia locates at sides. Plastic here has rough matte texture, which really dissolve light.
Fenix says this central part is made of metal. As flashlight body is ultrasonically sealed, I cannot disassemble it to check. But from outside it looks like silumin )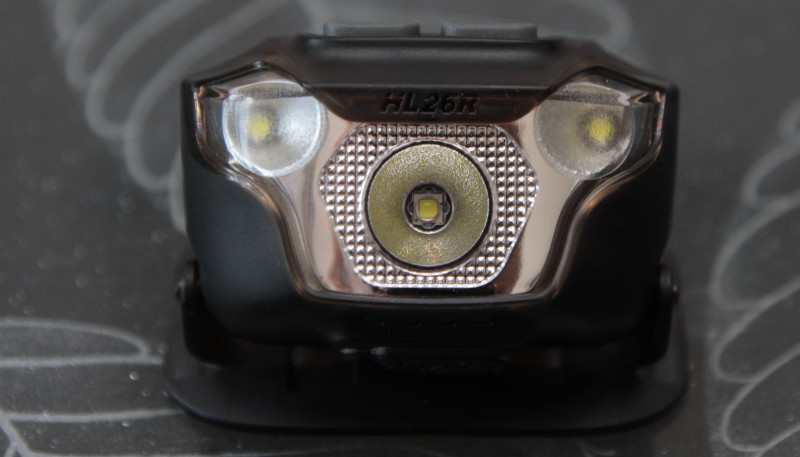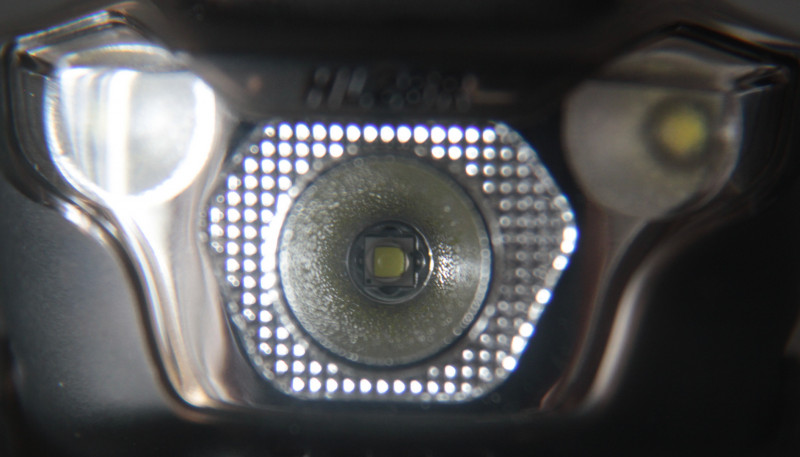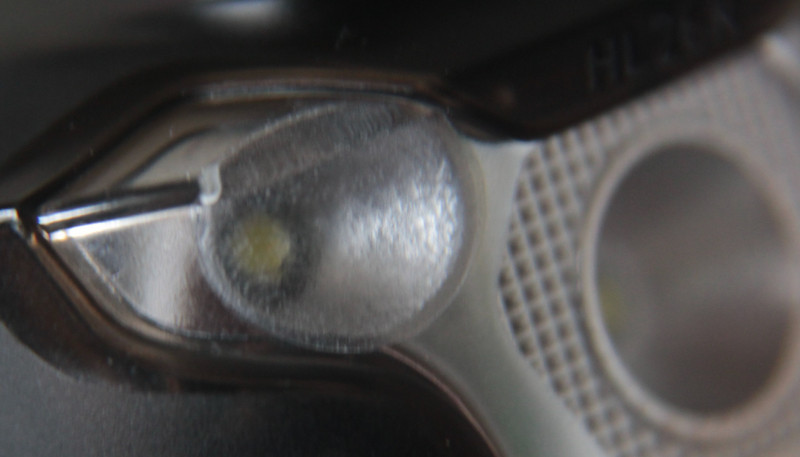 The last but not the least is battery discharge indicator (details later).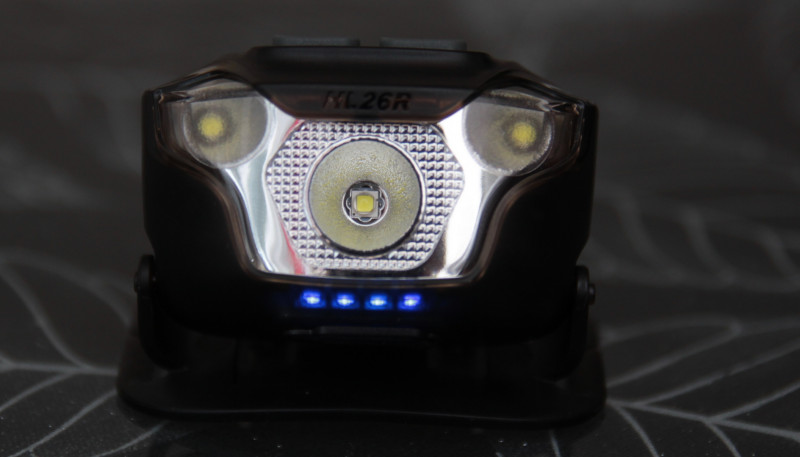 So, overall: assembling quality is good, no cracks and other evidences of "I don`t care" manufacturing.
Still HL26R is also not kinda of "wow, that`s a design!" product. Just good looking small headlamp, No more, no less.
UI.
Simplest. ON\OFF with 0.5s clicks.
Right button responsible for spotlight. It changes brightness with clicks. With long, 1.2s click it tirns burst mode on. After any other click it starts previous mode. There is a mode memory for spotlight.
Left button is for floodlight. Just 2 modes +SOS, which you change with single clicks. No mode memory.
I mentioned battery indicator. It works extremely simple. Short press left button when light is off, and for 3 sec you`ll see blue indicators.
4 are for >80%, 3 for 60%-80%, 2 for 40-60%, 1 for 20-40%. If the only one blue lights blinks, there are less than 20% battery charge.
Very simple UI, I got used to it immedialy.
PERFORMANCE
HL26R successfully passed PWM-shimmering test in shower.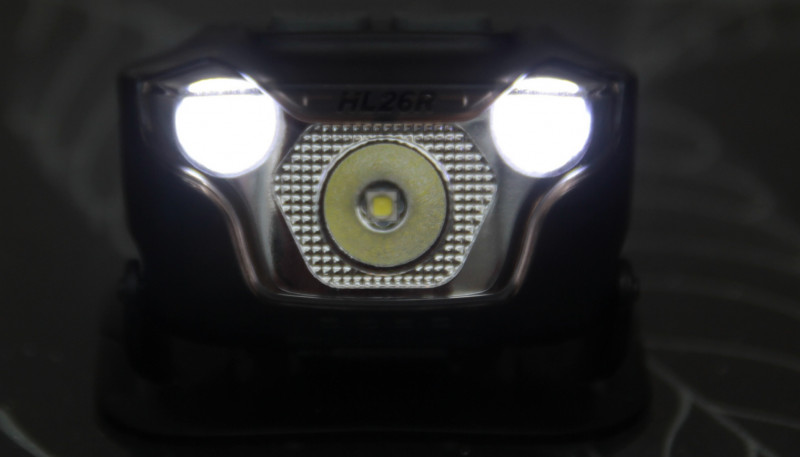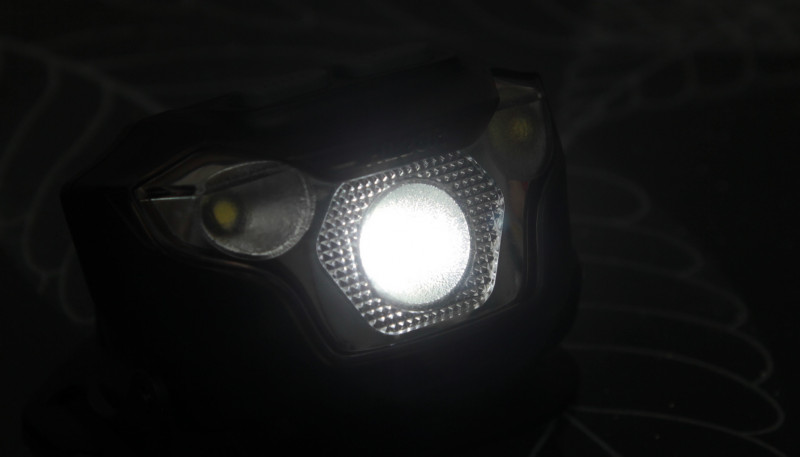 There is Li-Po battery, which supposed to be 1600mah. USB-tester showed little bit more than 1700. Charging amperage was good, 0.86A. So it took about 1.5 hours to fully charge this headlamp.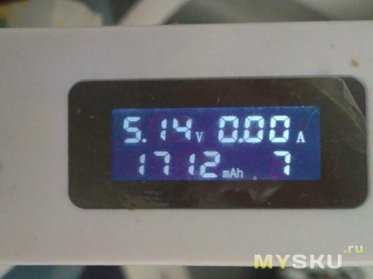 Nichia sidelights looks colder than primary LED. And I don`t find such wide light useful as it goes beyond limits of human peripheral vision. I`d prefer little bit narrower light, that`ll make it little bit brighter. But as I move headlamp toward any surface, to increase illumintation, light gets warmer. It seems that as this is an extremely diffused light, it quickly dissolves and and loose it`s warmth.
Still this can serve as camping light, when hung in tent or branch. In this case wide light may serve good. Nichia at left, XP-G at right. Btw, great NW tint of central light, very convenient.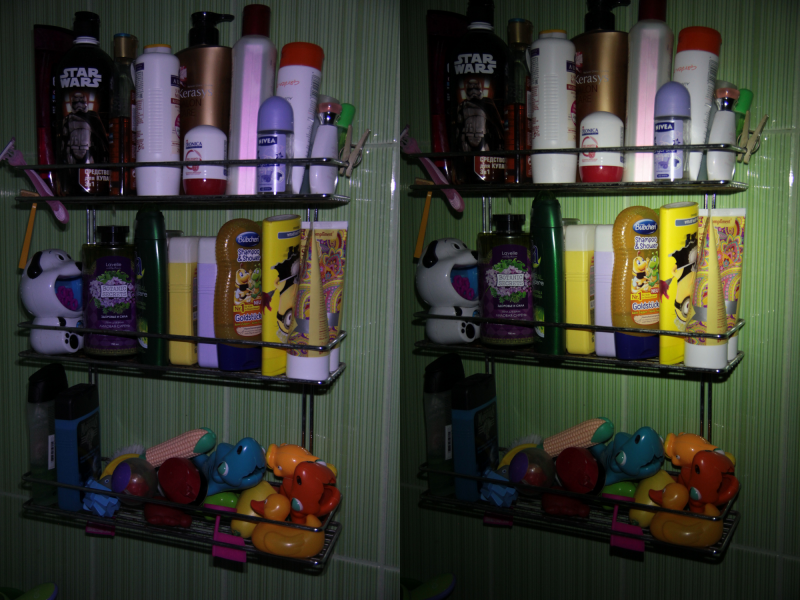 Of course, that`s useless to expect great throwing results for product like this. But, again, for product like this HL25R performs well.

Personally, I find OP here more useful than SMO. 1st one makes here good diffused light. And 3 modes 30,70, 130 (+450 burst) really cover all the needs. I try to run with 30lums on, there is no problem. I see path by my feet, yet see path ahead. But 70 lums in MID mode is better.
But for slow-moderate speed bike travel i`d pick 70, and 130 for high speed.
I measured how HL26R keeps high mode, yes, it does keep almost promised 6 hours. Good time and good stabilization.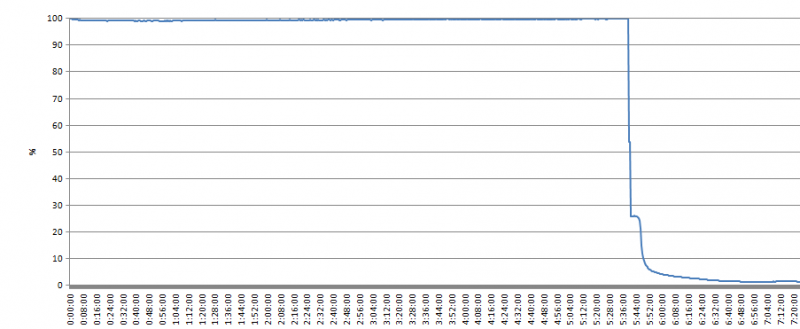 It was hard to measure brightness, but numbers that I got for each mode relates to each other as stated ones (f.e. 265/564/1104/3650 relates closely as 30/70/130/450).
OVERALL
HL26R has good build quality. Modes selection and UI are convenient and it performs well (light+runtime). For target audience – runners, that can be a good choice.
As well it can be a good headlamp for weekend tourism\camping, fishing and stuff like this.
The only dislike for me is side light, that may be not as wide and more warm.
+real capacity
+convenient set of modes
+simple UI
+built quality
+convenient central light
-side-lights are too diffused (imho). i`d prefer more conventrated and consequantally bright light.
-+ red light would be a nice option
BLF codeword makes 5% discount for HL26R at Fasttech.