Vappower IMR26650 5000mAh (Green)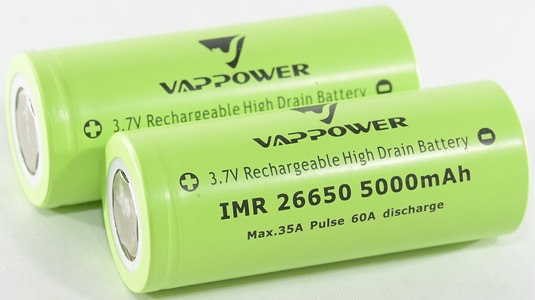 Official specifications:


Product name: Vappower IMR26650 5000MAH Li-ion Battery

Typical Capacity: 5000mAh

The minimum capacity: 4900mAh

Charging voltage: 4.20±0.05V

Maximum charge voltage: 4.25V

Nominal Voltage: 3.7V

Cut off Voltage: 2.5V

Continuous maximum charge current: 4A

Continuous maximum pulse charge current: 12A

Continuous discharge current: 35A

Internal resistance: Max 32m Ohm

Size: Max.26.50 × 66.5.00mm (diameter x length)

Weight: Max.94.5g

Quantity:1pcs

High capacity and high current in a 26650 cell.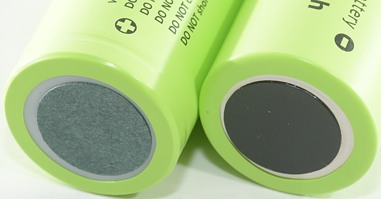 There is a piece of paper on the connection to prevent any risk of shorts.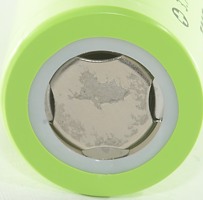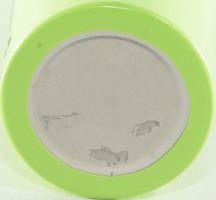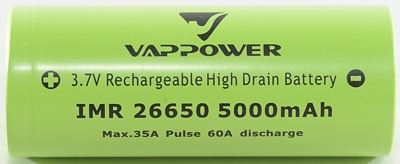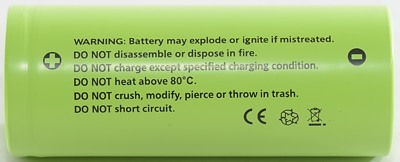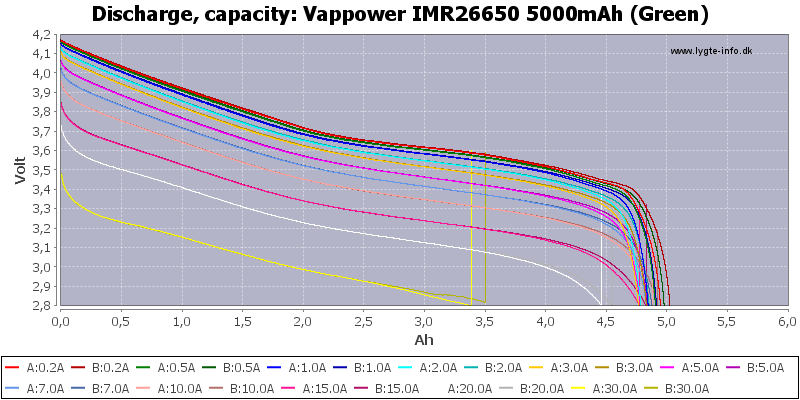 There is a small difference between the two cells, but it is not huge. The cells handle up to 15A without any change in capacity, above that current the capacity goes down.
AT 20A the cells gets hot, but it is just about acceptable.
At 30A I terminated one of the tests due to temperature, but that was only a few seconds before the test would have stopped anyway.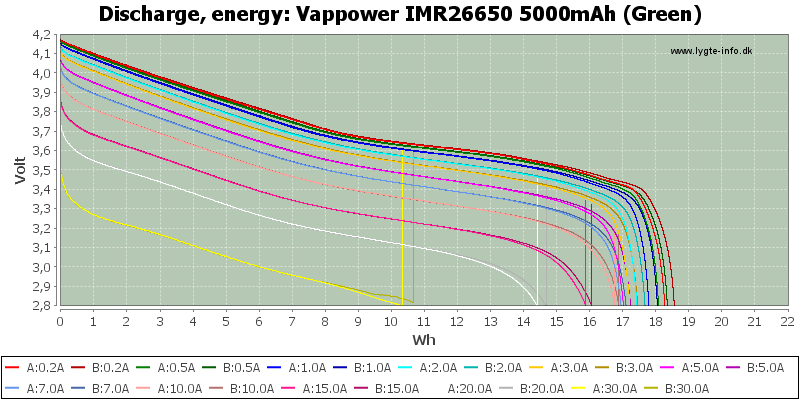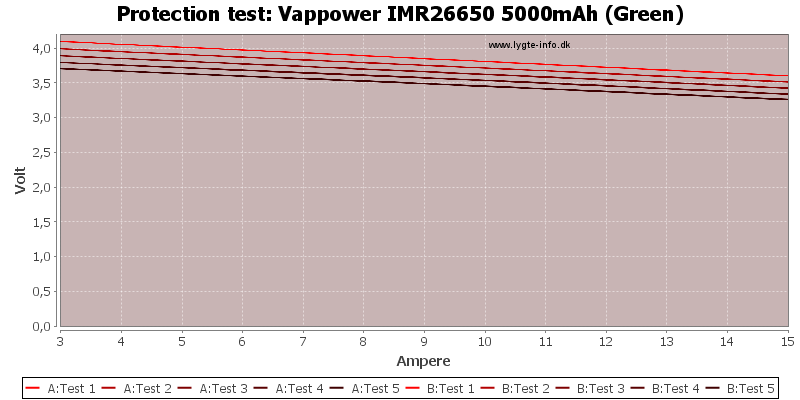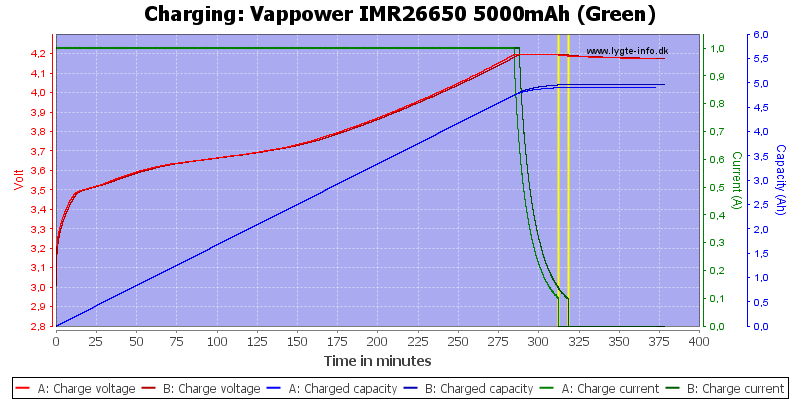 Conclusion
This cell is near the top in performance for high current.
Notes and links
How is the test done and how to read the charts
How is a protected LiIon battery constructed
More about button top and flat top batteries
Compare to 18650 and other batteries