I`ve got this bike light from Fenix dealer in Russia and decided to translate my review also for English speaking readers.
➤ AMAZON
➤ ALIEXPRESS
➤ NITETORCH they generously offered 20% code HJK5KDNQ valid for all the items in store, including other brands
Here a product page at Fenix`s website.
BC30 is not new, but still interesting bike light. Manufacturer promises this:
Features
•Utilizes two Cree XM-L2 T6 neutral white LEDs,
•max 1800-lumen output
•Instant burst activation with the remote pressure switch
•DUAL DISTANCE BEAM SYSTEM
•4 brightness levels plus warning mode
•Digitally regulated output – maintains constant brightness
•Quick attach and detach handlebar mount sized for
•22mm-35mm handlebars
•Easy, secure adjustment of the light's direction
•Made of aluminum alloy and quality plastic
PACKAGE AND APPEARANCE
Package is good: design, polighraphy, build quality of box. All the Fenix products that I got were decently packed.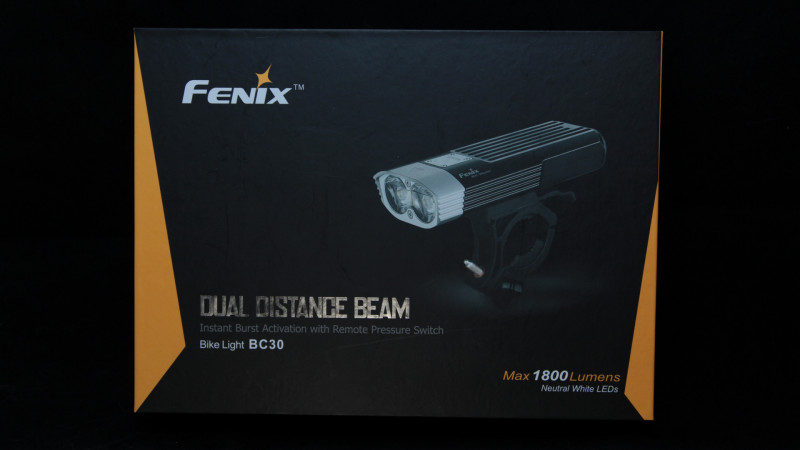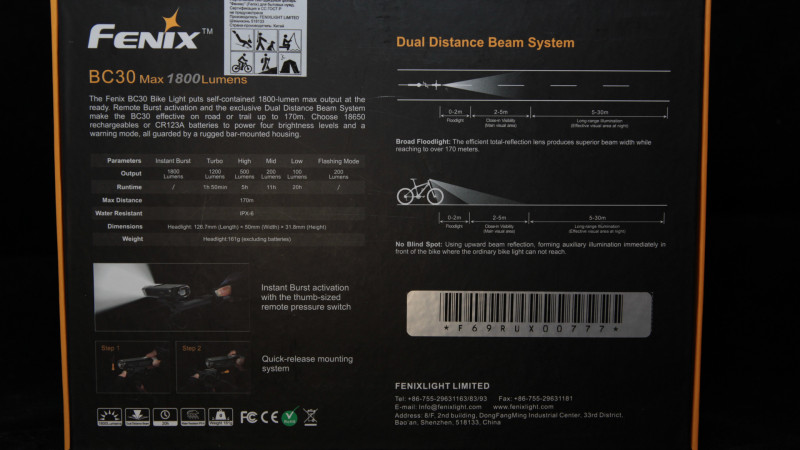 Package includes:
*BC30 itself
*Bike mount
*2 rubber mats to fit different handlebars
*Remote pressure switch
*2 o-rings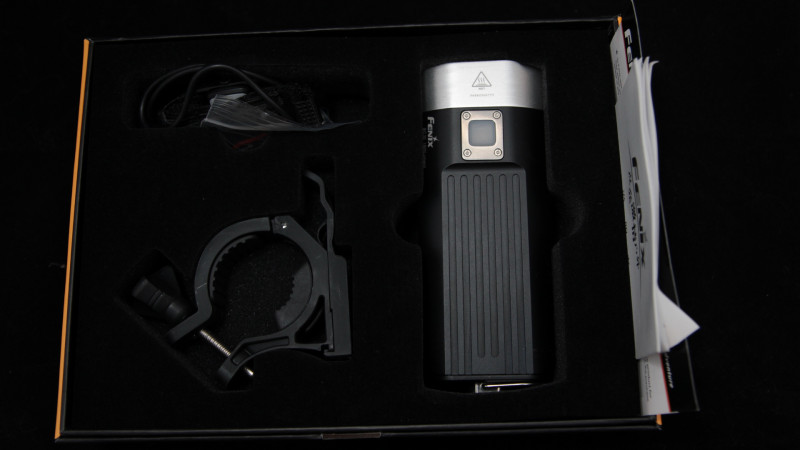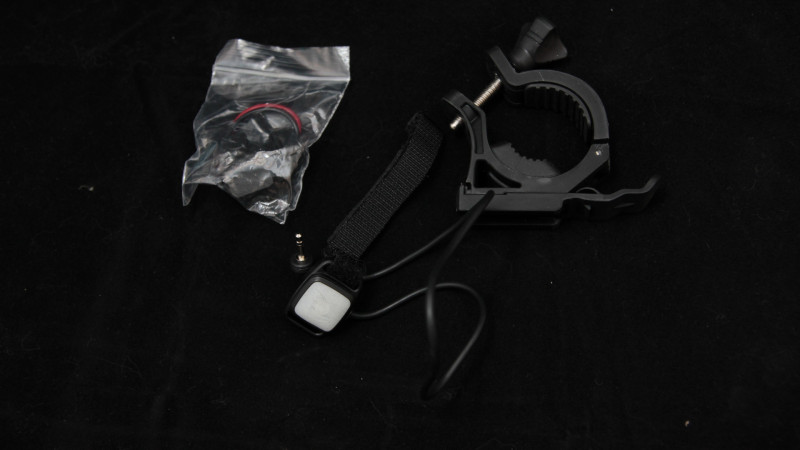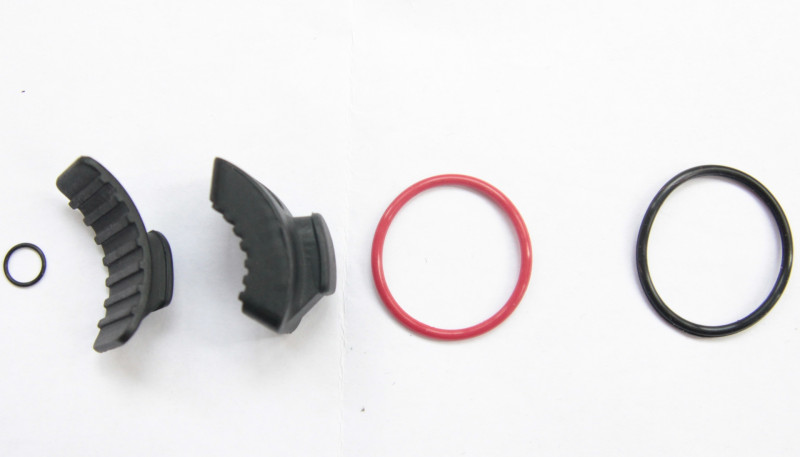 BC30 itself is flat bar with a pair of "eyes" and a lot if cooling ribs.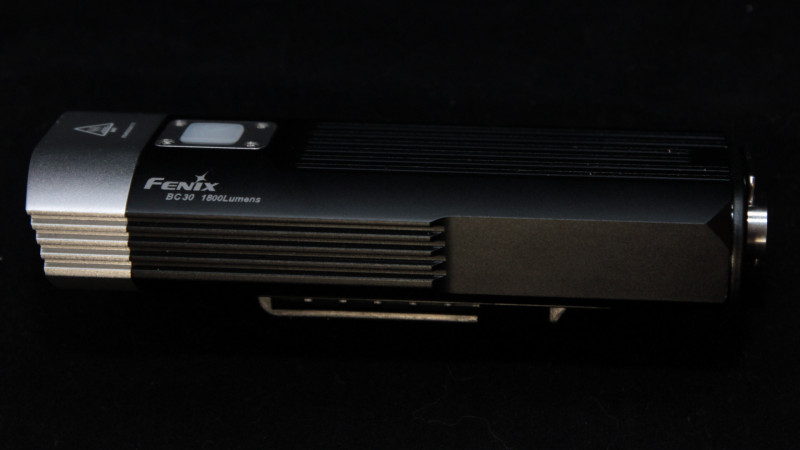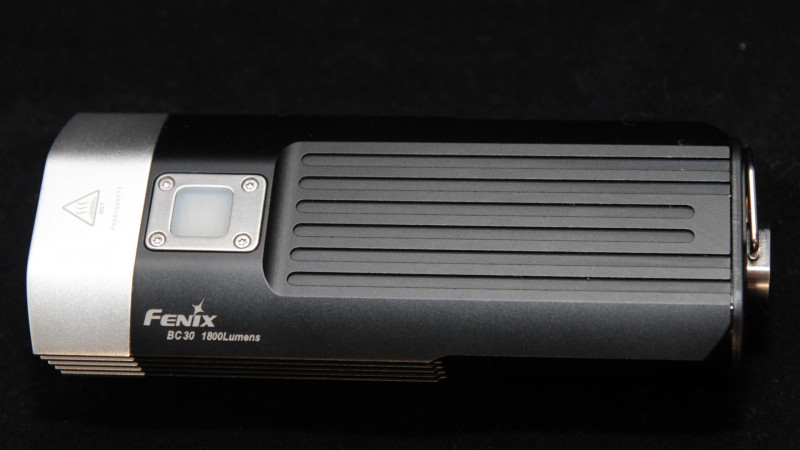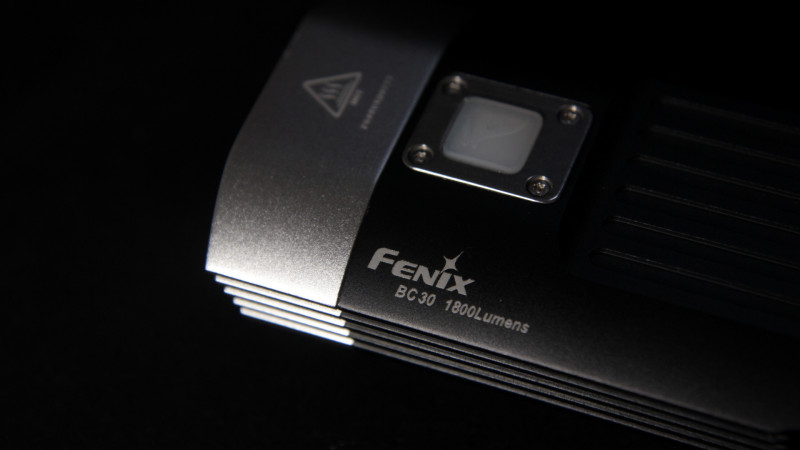 Held in hand, BC30 make a good impression of something solid. I`m not sure i`ll pick a proper words, but believe, rare flashlight makes such an impression even when it looks good. As for me, that reminds me of EC4.
Size is surprisingly small, just 13cm long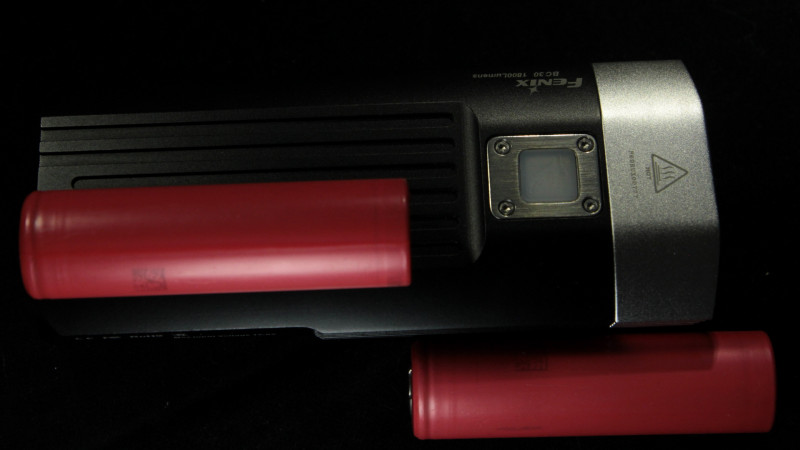 Head is the same as body – aliminium, but in this case non-anodised. SN and model name + heat warning are engraved there.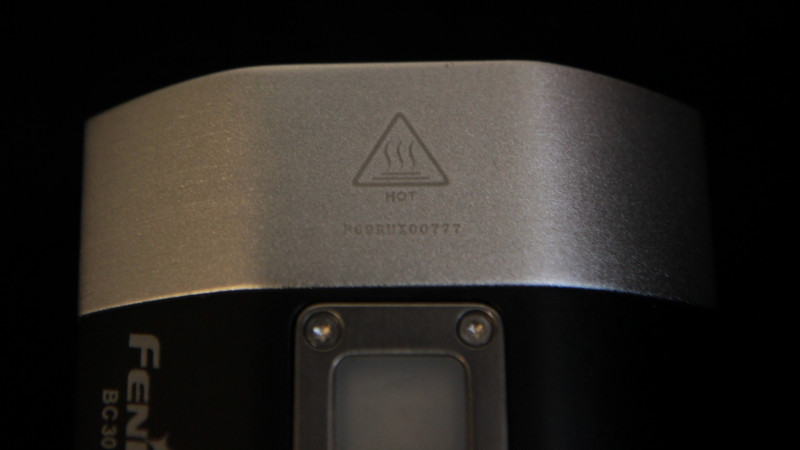 BC30 has a pair of TIR lenses with the pair of long known XM-L T6 behind. Not modern LEDs, but still togethere they are capable to emit light, undisputedly enough for any bike ride.
Optics here is quite unusual. There are some lines at the upper part of it, which are intended to distribute light downwards, closely to bike`s front wheel to prevent blinding of those who moves toward biker.
There is also small visor at the top of head. I don`t know what is supposed to to. May be it also reflects some light, that could go uselessly upward, to road.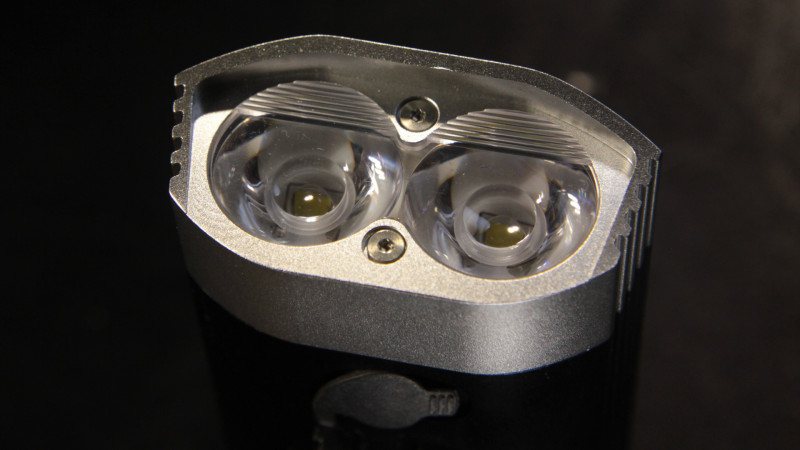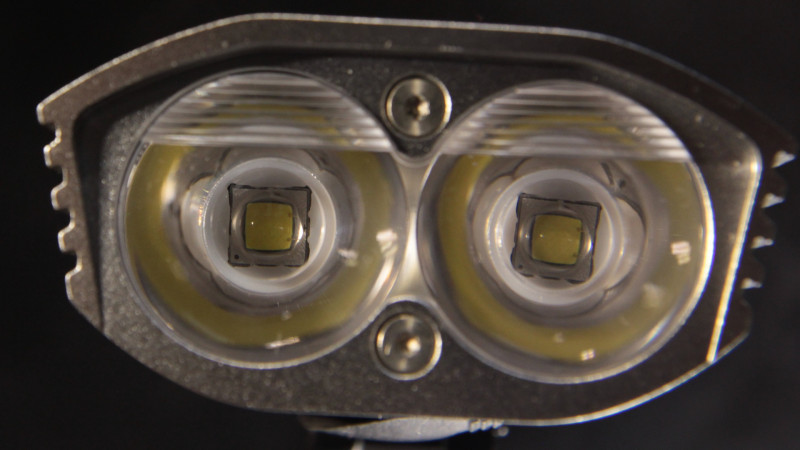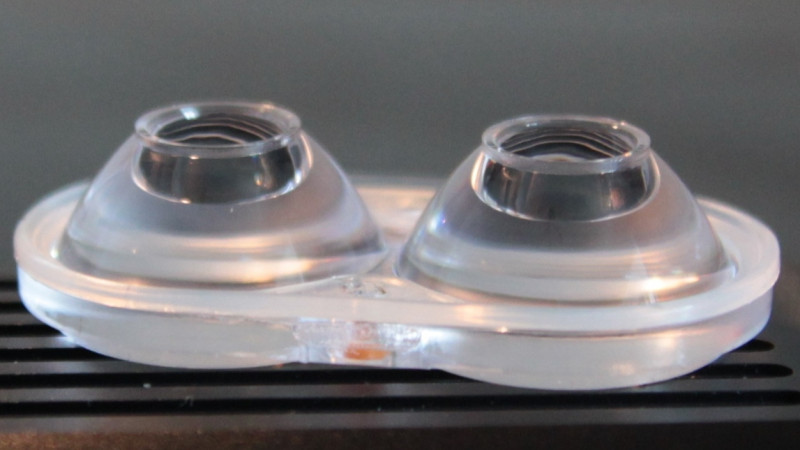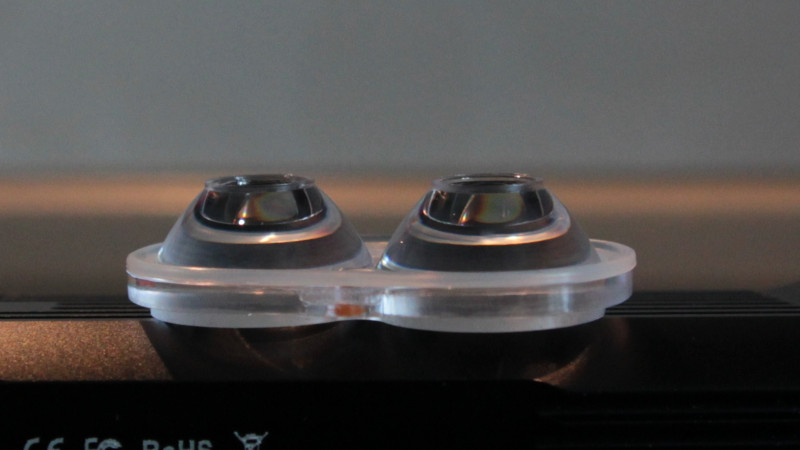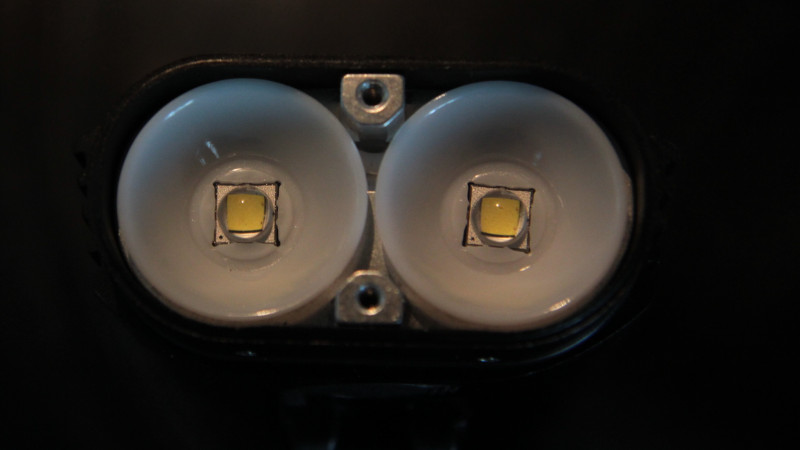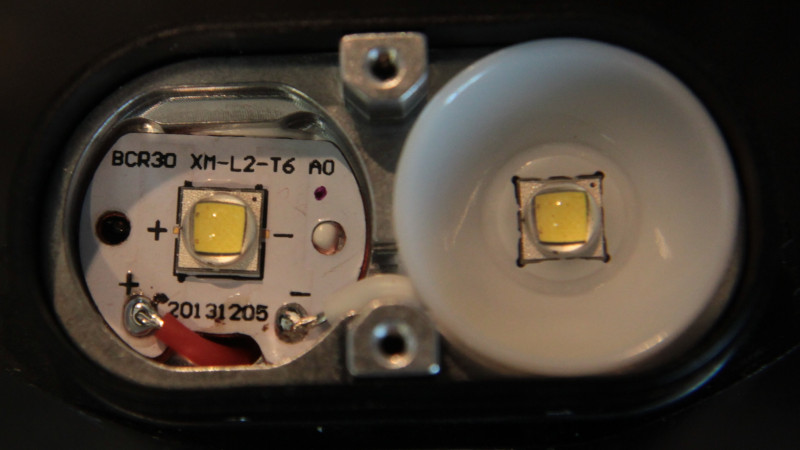 Cooling ribs are long, and covers a significant part of body. I`m sure that as bike light is supposed to be used in motion, there also be forced cooling. So chance of overheating is veeeery low. But even without motion, this bike light is massive enough to dissipate a lot of heat.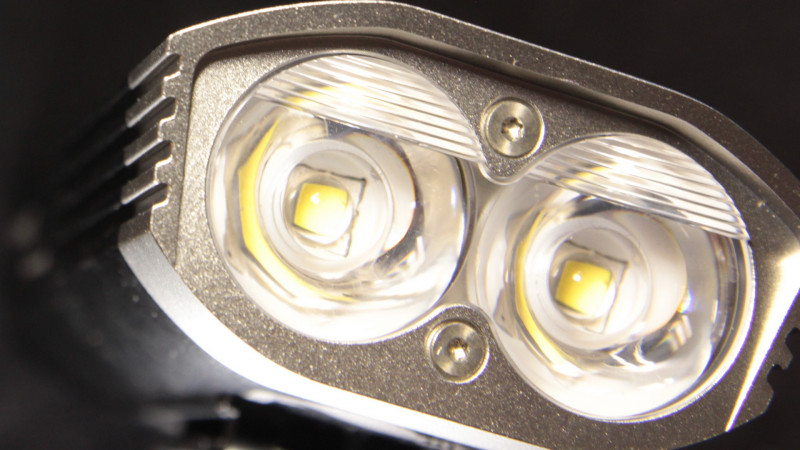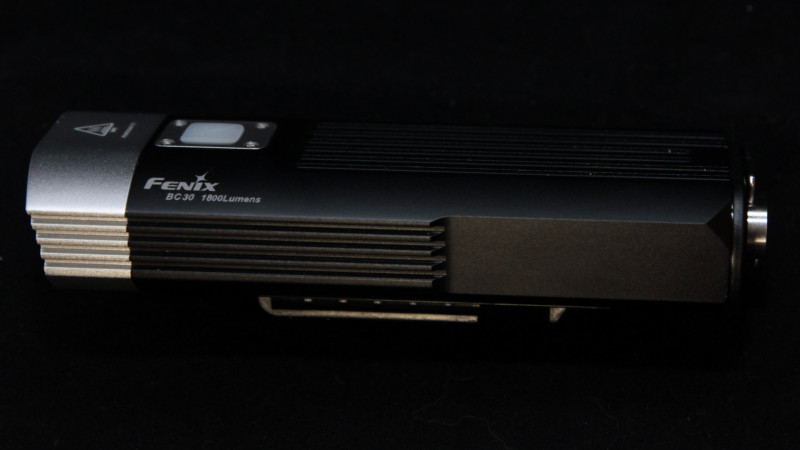 There is a pair of plastic rails at the bottom for bike mount. I think that they are plastic to prevent any damage to flashlight body in case bike gets into any road accident. Rails will simply break. If they were metal ones, they would stay firmly attached to body and that may lead to damaging it.
Hope you got what I mean.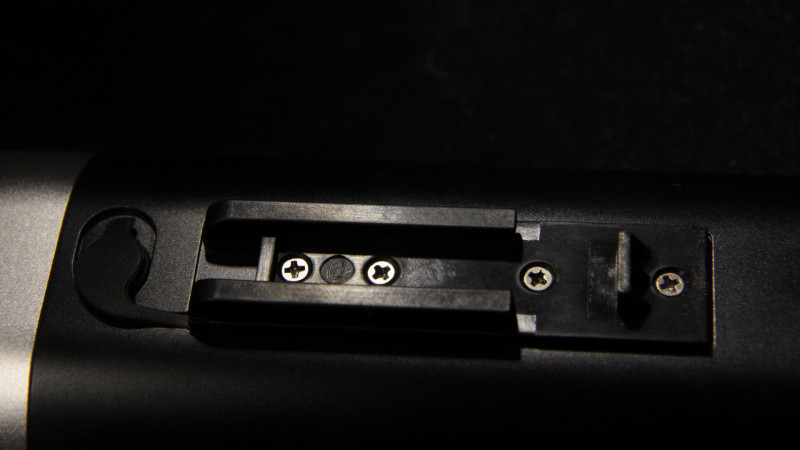 Mount has quick release function, it take seconds to attach-detach flashlight to it.
There also 30degrees horizontal adjustment with 5 stops at left-right side for correct angling light.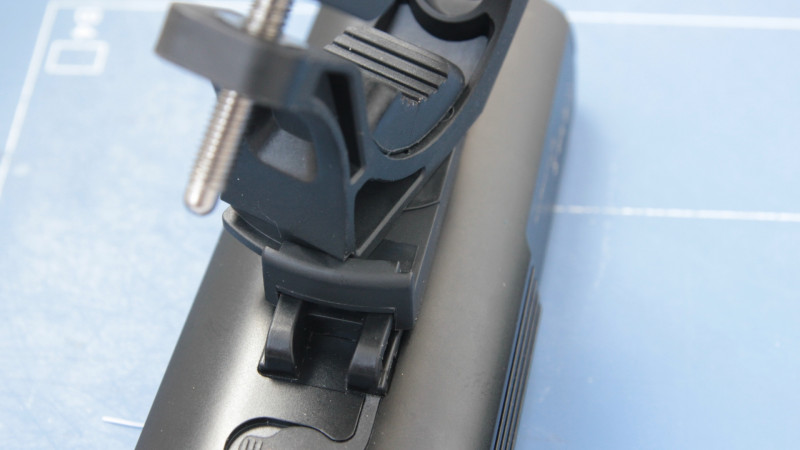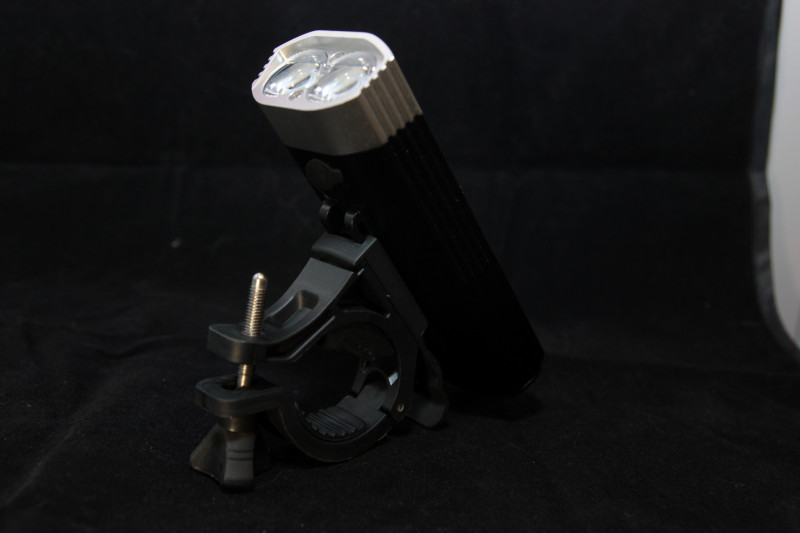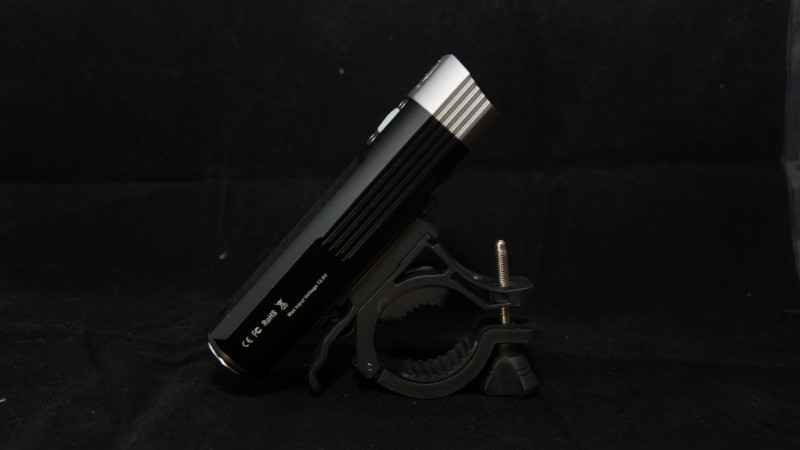 Side and remote buttons are responsible for turning on\off and switching modes.
1st one also works as charge\discharge indicator, changing light from green to red.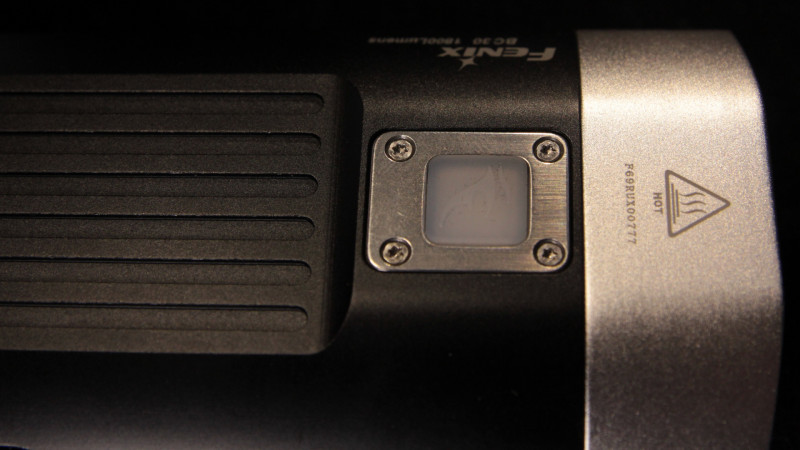 Remote button is phosphorescent and has well-known 3.5mm jack plug.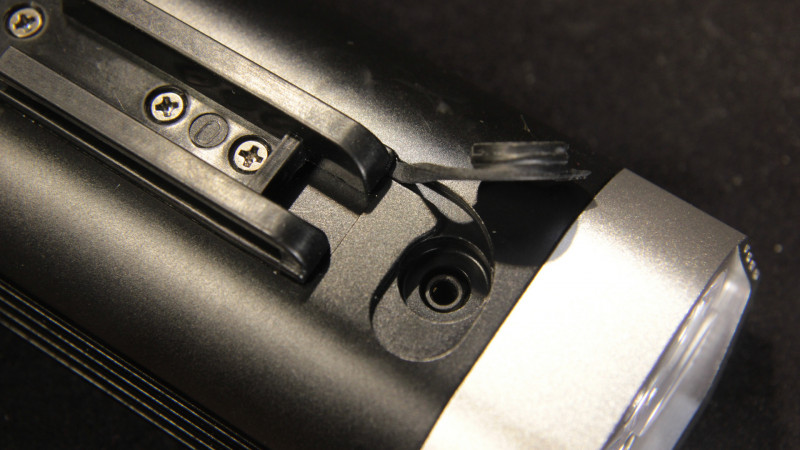 definitely like battery case mechanism. You have to turn clamp counter clockwise to open it. It reminds me of some old mechanical stuff, which are so rare nowadays, when all we have is electronic.
BTW
, CL20 has the same mechanism. I hope that one day Fenix return to it, as it works well, and simply feels good when being opened-closed.
Battery case is plastic with some small windows for finger. You use it when battery sits tight in case, so there is a need of some pressure from below.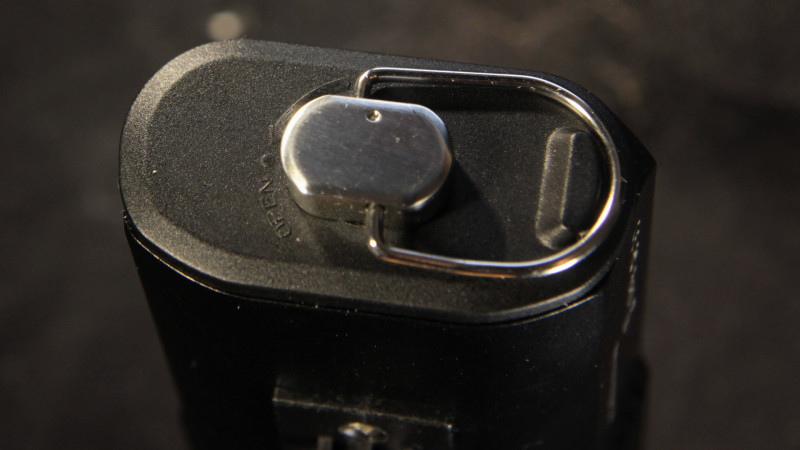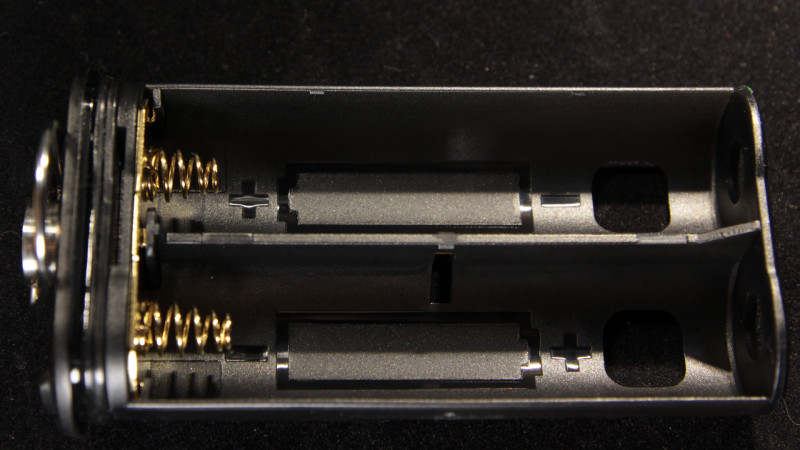 BC30 has dualspings, both at tail and head.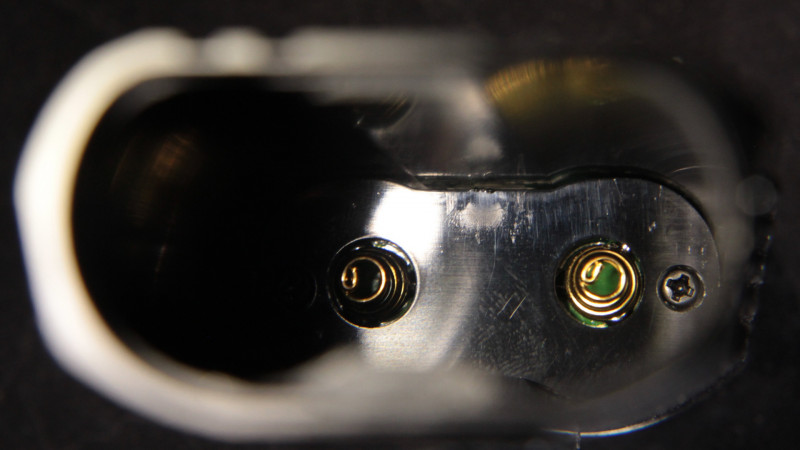 I think that`s all `bout appearance. There is no sight of build defects or anything that looks or feels cheap or inappropriate.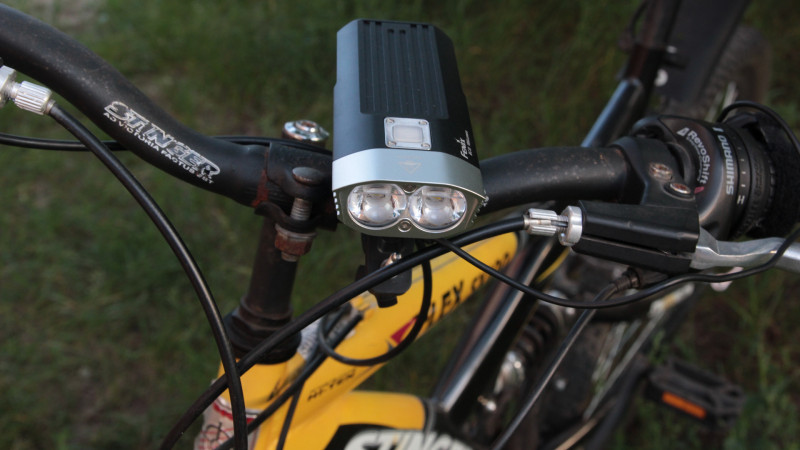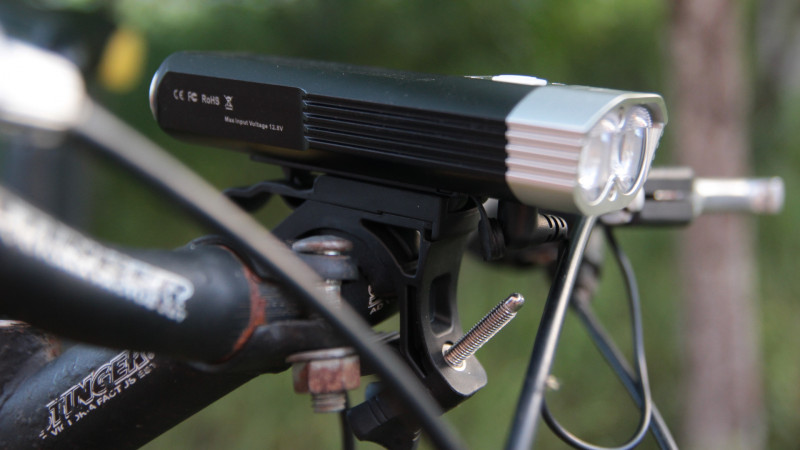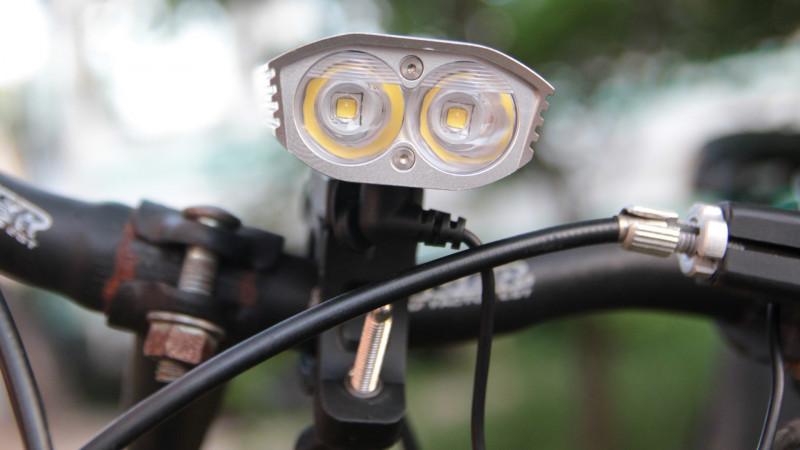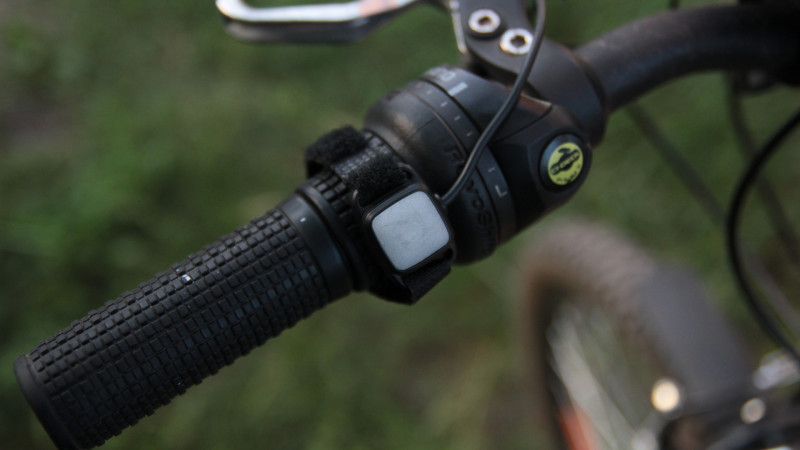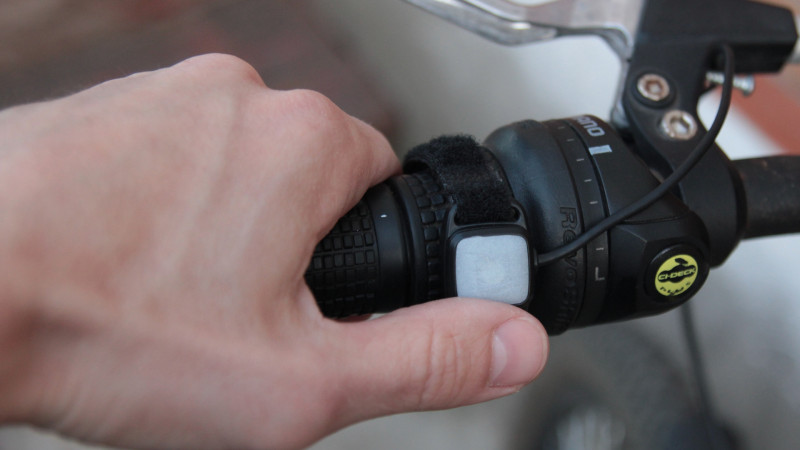 UI
Very simple and convenient
ON\OFF with 2sec pressing side button.
Short single press of side button cycle light modes.
Double press side light activates warning mode.
Pressing remote button activates instant burst mode (while button is being pressed)
PERFORMANCE
BC30 succesfully passed PWM-shimmering test in shower.
Tint is close to NW, comfortable one. Light distribution is unusual due to unusual optics.
Here is an illustration of how manufacturer sees this light distribution.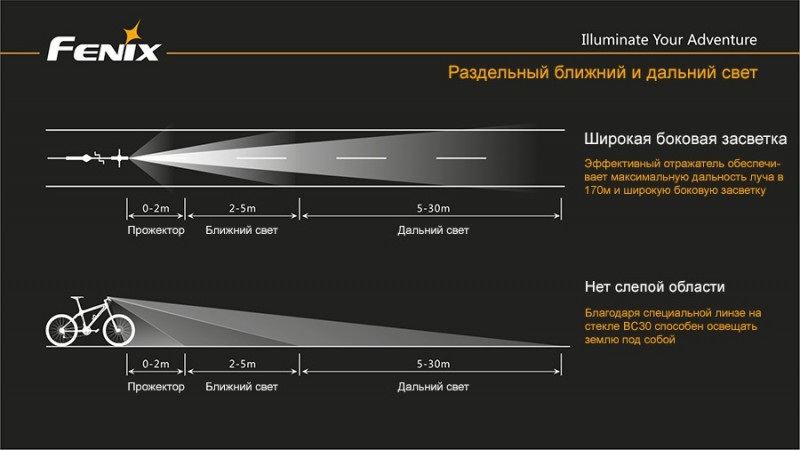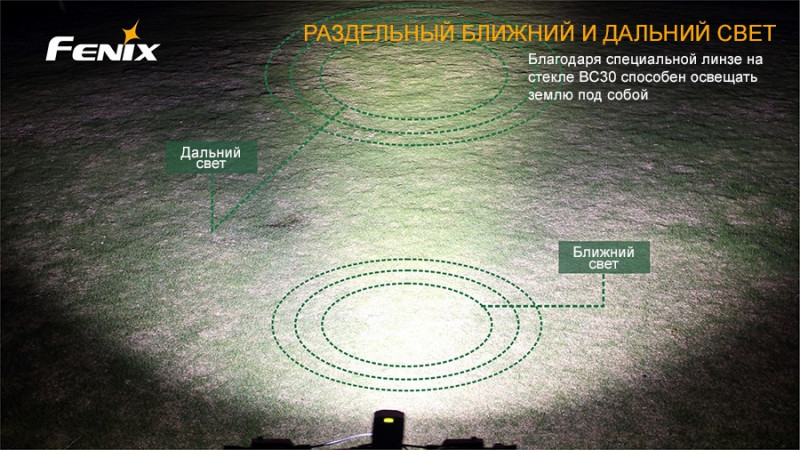 BTW, when batteries get discharged to 3.5v, side button starts glowing red.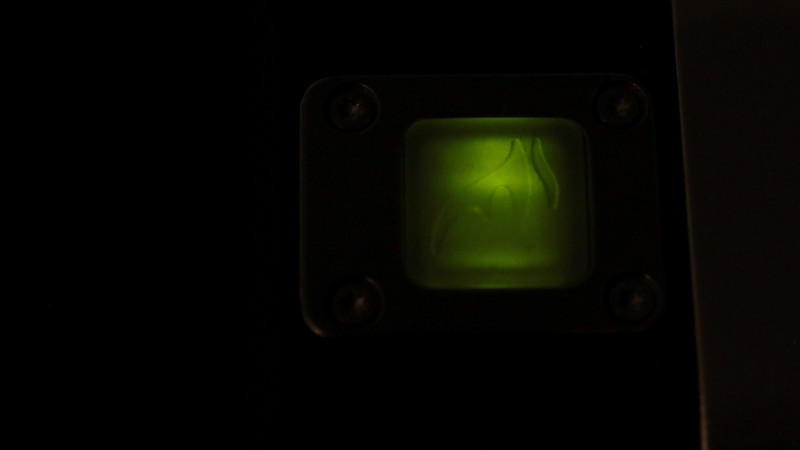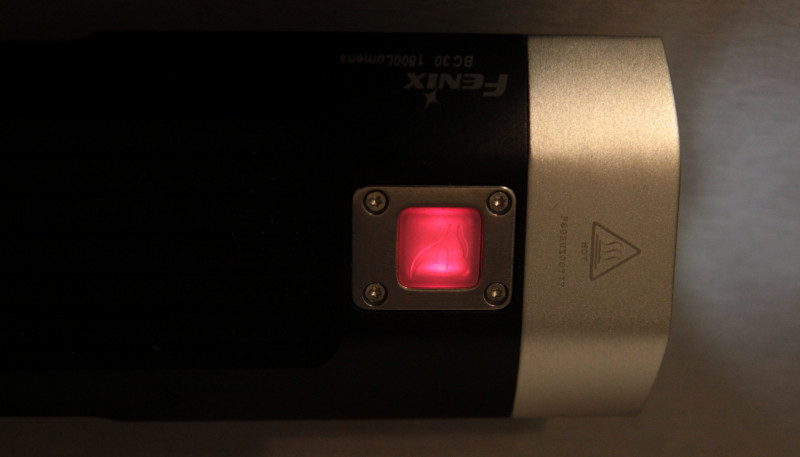 I used pair of 3300mah NCR18650GA. And all the times after tests, I measured voltage and witnessed 0.2-0.25v difference.
There is no discharge protection, you have to keep an eye on stepdown and red light indication. In deep discharge BC30 turns on some glowing mode, useless for riding.
As I mentioned above, body evenly warms up. As there will be wind cooling at the process of bike ride, I imitated this will fan. Here is what I measured in High mode.
When for a short time I turned fan off in mid mode, temperature insignificantly grew from 29 to 32 Celsius.
Turbo



High

And some alive photos.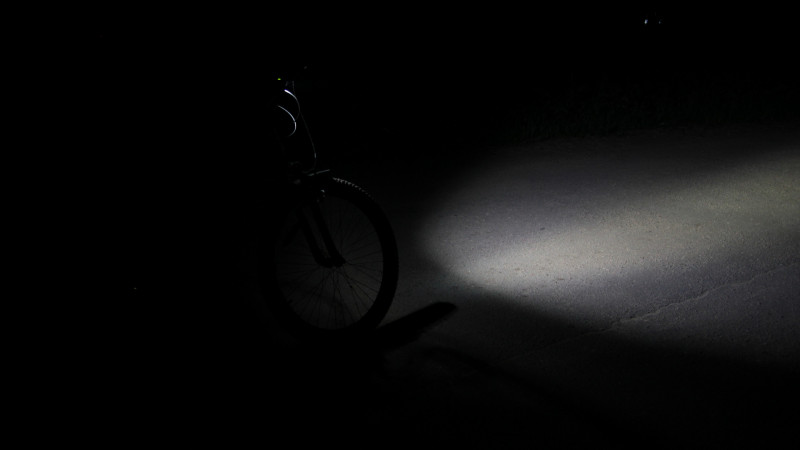 15-20 meteres range.

BC30 produces visible elongated beam, with some sidelight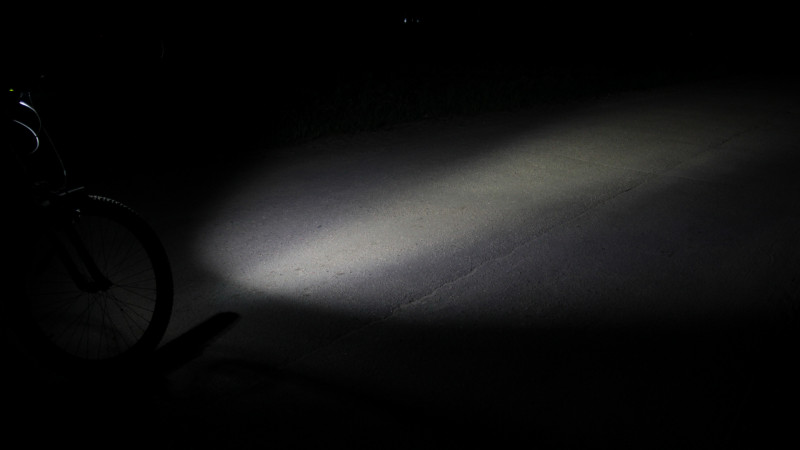 LOW is ok for slow ride, or to use when where is some additional light. I`d estimate useful working range as 5m. Within this range you will see any root or holes.
MID also comfortable for slow ride, 5-7meters range. Of course you`ll see in longer distance, but not so clear. 5-7meters is a range within which you`ll see anything clear.
HIGH I supposed this mode to be most comfortable. There will be enough illumination for any crazy ride at any speed. 15-20 meters range. And this is very balanced mode for light\runtime.
TURBO is very bright. Very. I suppose you all have 1000 lumen lights, so you can imagine what I mean. 25-35 meters range. Be careful to blind those ones who moves toward you. If you are leader of a bike column, this may be useful mode, so anyone will see road ahead.
INSTANT BURST
Mostly I treat this mode as a marketing one, as turbo is bright enough to illuminate everything. This one is "See, who is KING!" mode. 50meters range.
OVERALL.
Well build and reliable product, that may serve as regular hand light.
Reasonable set of modes, convenient UI.
I bet that there is a lot of owners of this light here in forum, i`ll appreciate if you share your opinion about it here.