Soshine 10440 AAA 350mAh (Black)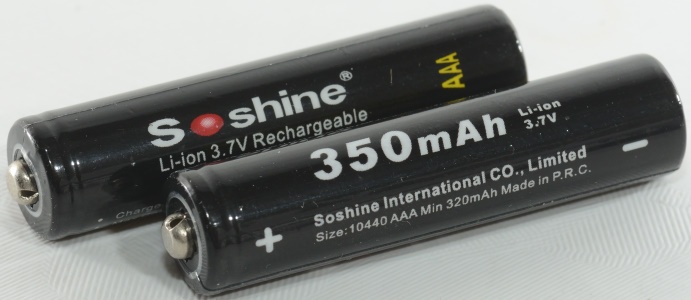 Official specifications:


Nominal voltage: 3.7V

Capacity: 350mAh

Charge voltage: 4.2mA

Maximum charge current: 350mA

Maximum discharge current: 2A

Charge cut-off current: 60mA

Discharge cut-off: 2.8V


AAA
sized LiIon batteries.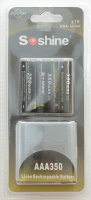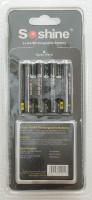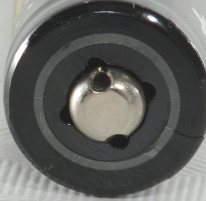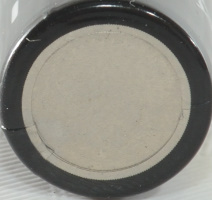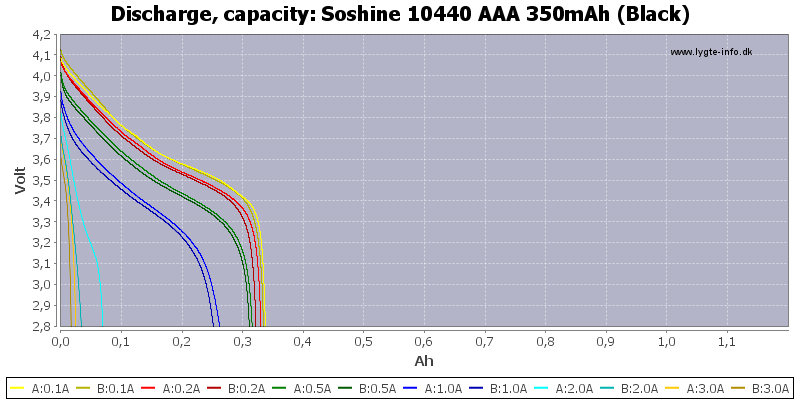 The batteries has nice discharge curves and can handle up to 1A.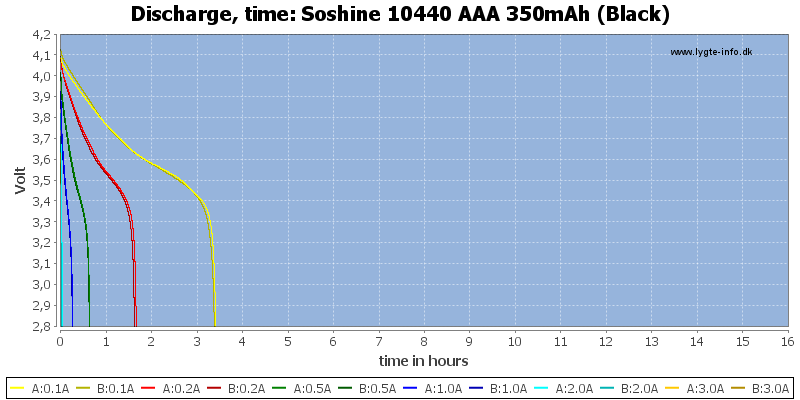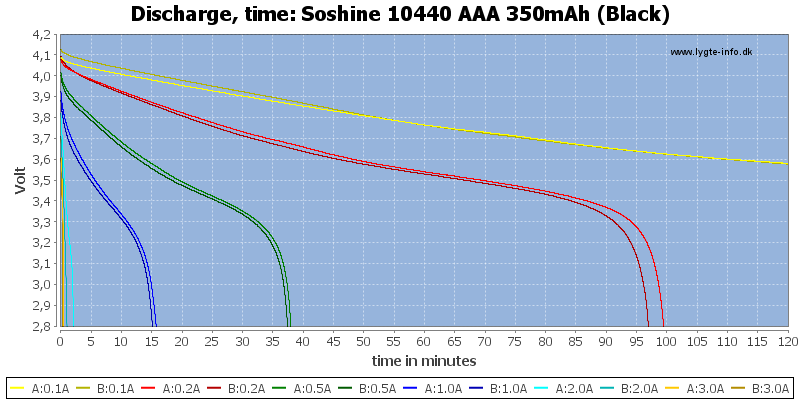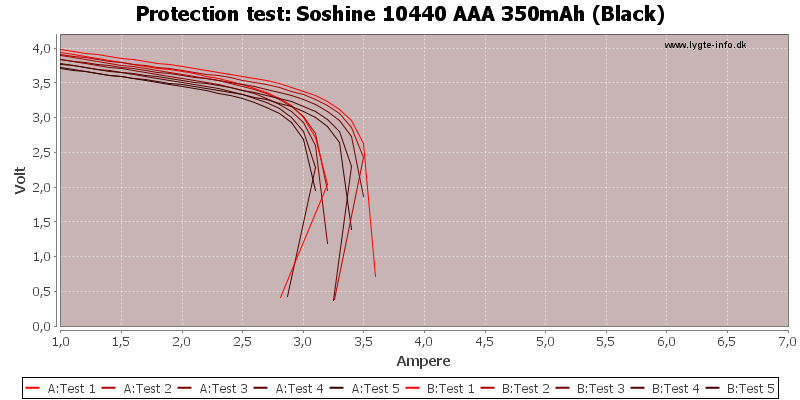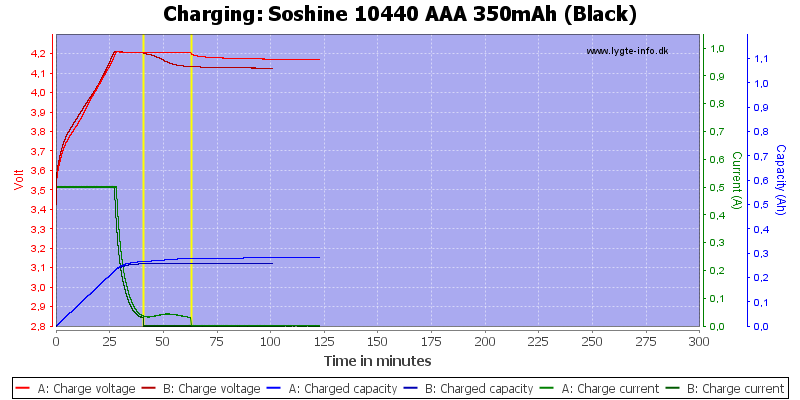 My charge curve do not look that good, the B cell is terminated a bit early, that can also be seen on the 2A discharge curve, the B cells has slightly less capacity.
Conclusion
There are not many 10440 cell on the market and this is one of the better. The capacity is in top, but the voltage is a bit low.
Notes and links
How is the test done and how to read the charts
How is a protected LiIon battery constructed
More about button top and flat top batteries
Comparison to other LiIon batteries