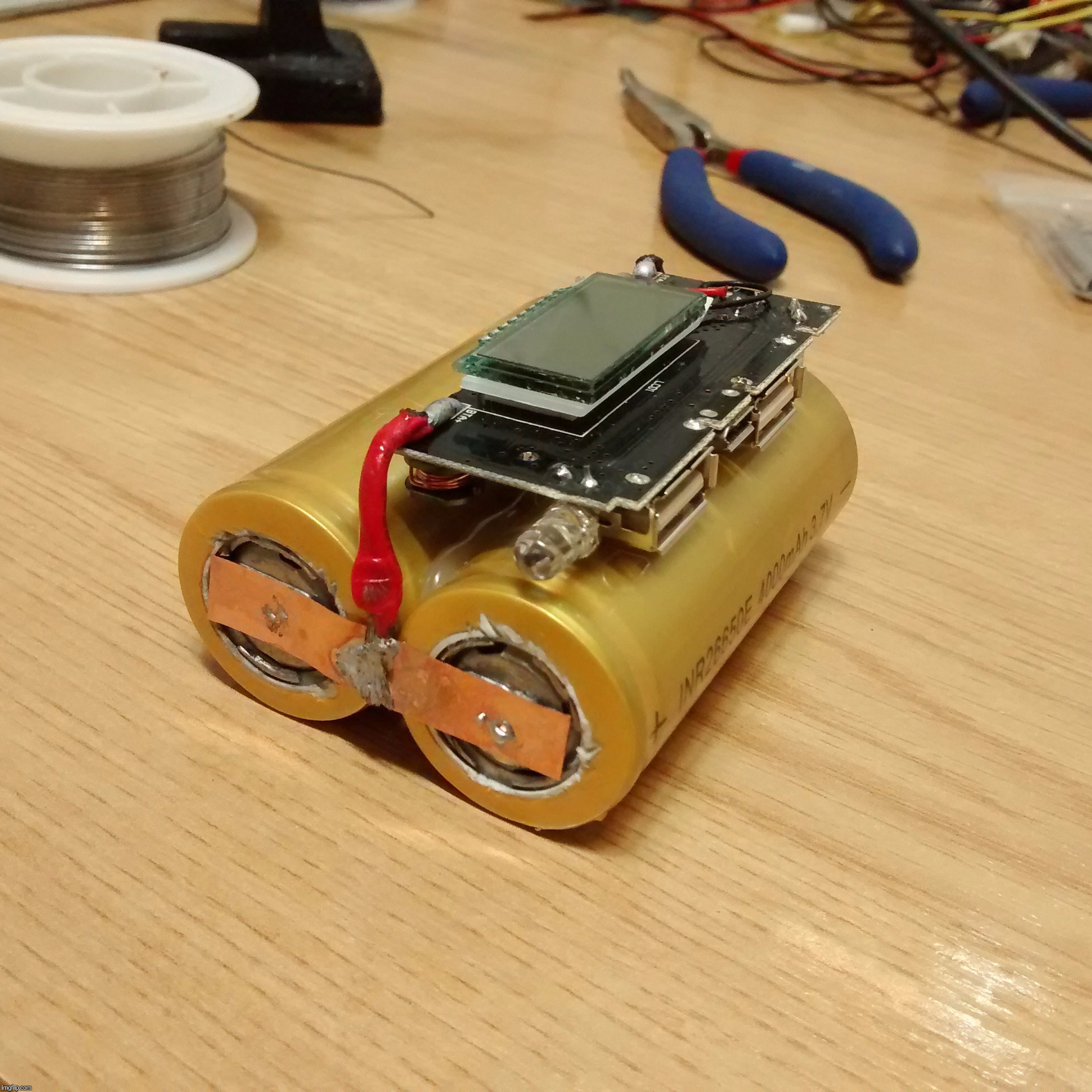 Well, you may have seen these already, they're sold for cheap as @#$% in Banggood, AliExpress and other sites, and work rather well (they charge batteries at ≈2A or close if the power supply handles it).
The only problem I see is the display, as it comes placed, reads upside-down: if you're looking in front of the ports, you're 180° away from reading the display as it should. I also move the display to the other side of the board by attaching resistor lead extensions now, making the stuff slimmer.
I've already tinkered with a couple boards reallocating the LCD a couple times in both cases, and I've noticed the display segments start to die by the second
 move. I believe this is probably caused by static electricity or some sort of related stuff. Facts:
Cutting the leads with a Dremel style multitool fitted with a diamond cutting wheel causes "random" segment polarization.
Applying heat over the leads with both my senior (AC) and my junior (5V USB) soldering irons causes segment polarization.
0K. Any tips? Yeah, I know, do it right the first time LoL! 

P.S.: segment polarization means the screen segments power on LoL!
—
The human mind, and its programming, is at the forefront of a particular battle of The Light vs evil dark forces. Nearly every human being on this beautiful planet "Earth" has some sort of negative mind programming in its mind. And you better take care of your mind programming, or someone else will in this wicked world.
Please avoid fully quoting lenghty posts, namely with nested quotes. Trim quotes down to the essential. Helps with neatness and legibility. Thanks.
I recommend saying no to Covid vaccine. Listen to your spirit or soul.
Keanu Reeves may need your help. Join his Telegram channel here.