Here is the product page.
You can buy Skilhunt S2 pro at
➤ AMAZON
➤ ALIEXPRESS
➤ BANGGOOD
Skilhunt issued a pair of similar, yet different products. Previous one, S3pro is pure tactical one – bigger and more powerfuls. S2pro is more EDCish with output and size. I`d like to introduce it to you, guys.
As they are quite alike, part of review text will be the same.
manufaturer specifiation
LED: CREE XP-L HD or HI
Max output: 1250 Lumens / 1100 Lumens
Max beam distance: 306 meters / 371 meters
Waterproof: IPX-8
Impact resistant: 1 Meter
Battery: 1×18650, 2xCR123A, 2xRCR123A/16340
Rated Range: 2.8V ~ 8.4V
USB charge: 5V 1A
Dimension:
Length 143.7mm/5.66inch
Head diameter 36.0mm/1.41inch
Body diameter 25.4mm/1.0inch
Weight: 125g /4.4oz(exclude battery)
Accessories: Operator's manual, Spare O-rings, Spare Tailcap Rubber Boot, USB cable, clip, lanyard
- Durable aluminum vacuum plating reflector, efficiency reflection, perfect beam shot, excellent structure and temperature resistance
- New glass lens with full-wave band AR coating, completely loss-less brightness
- Rugged indestructible aluminum body with anti-scratching type III hard anodization
- Multi-level dissipating heat design, excellent heat dissipation. Flashlight head integrated construction, high thermal conductivity
- Flashlight with built-in Micro USB charging design, better compatibility, charging more convenient
- Dual-mode design, simple tactical mode, and extended multi-mode, to meet the difference use of environment
- Eight output and three flashing modes from pre-set to meet different needs
- Wide input range provides more choices of batteries. High-efficiency driver circuit, no visible flash in any mode
- Automatic memory function, remember last used setting and can be preset to specific output mode for instant access
- Reverse polarity protection, to protect from improper battery installation
- Both timing decrease output and temperature control output, double protection, avoid the high-temperature damage flashlight
- Circuit has two low-voltage indication function, to remind the user to replace the battery in time
- Flashlight with power indicator function, every turn on can indicate the battery power, easy control the use time at any time
- Engineered anti-slip knurling for a tightly firm grip
- Dual recoil absorbing springs, better impact resistance
- Tail stand as a candle-light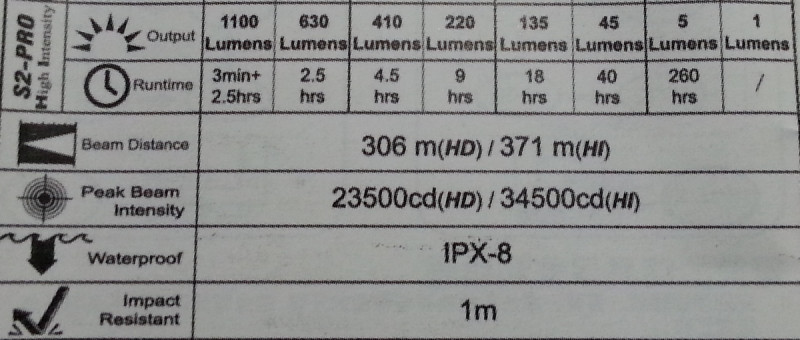 PACKAGE AND APPEARANCE.
S2`s package consists of outer black paper shell and cardboard box inside it. They both have quite minimalistic design that has become popular last years. This box is not motley, nut still accurate and is ok for gift. Material quality is ok as well.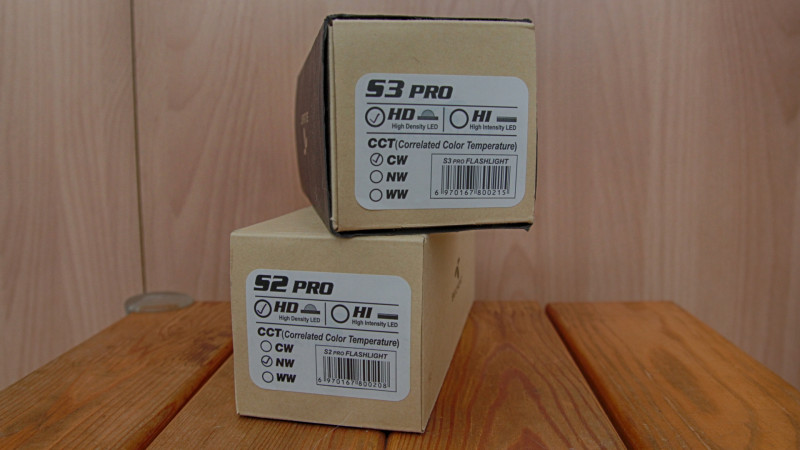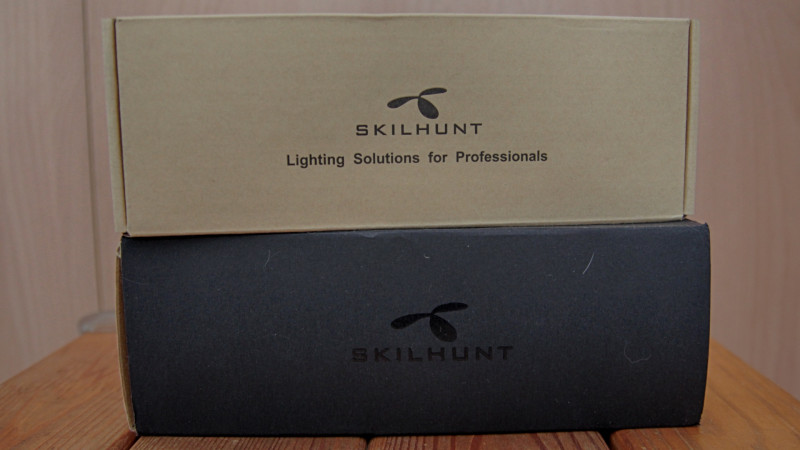 Package includes:

S2 pro itself
manual
micro

ISB

charging cable
lanyard
spare orings and tail button
clip (at first , i haven`t noticed it in small packet with lanyard)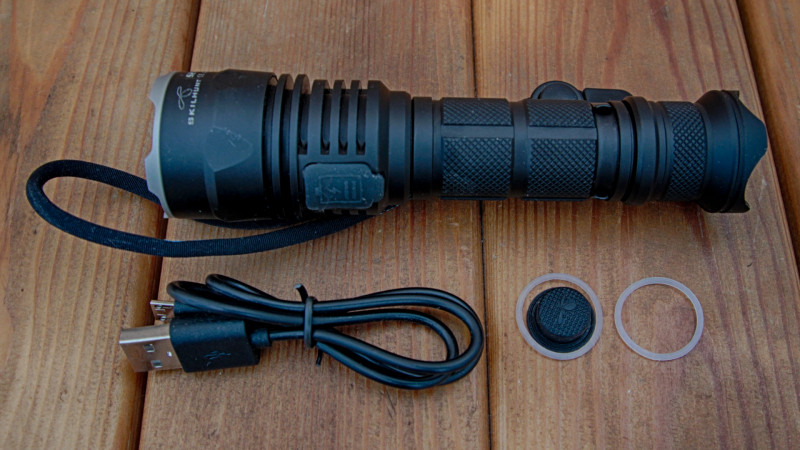 As i`ve mentioned above, S2 pro is smaller than S3pro and is more EDCish (also, if you unscrew bezel, that will save extra 3-4mm)
So, that`s how S2 pro looks like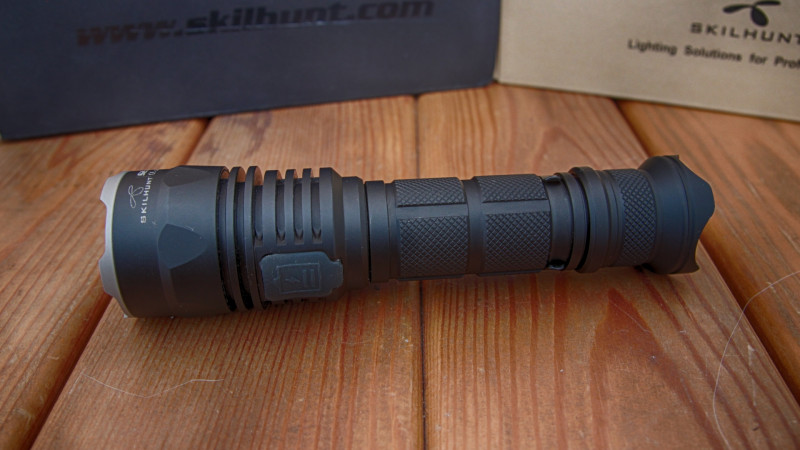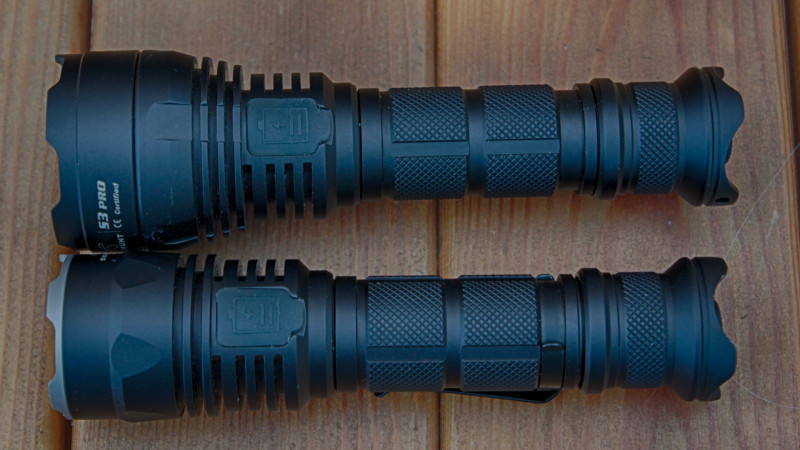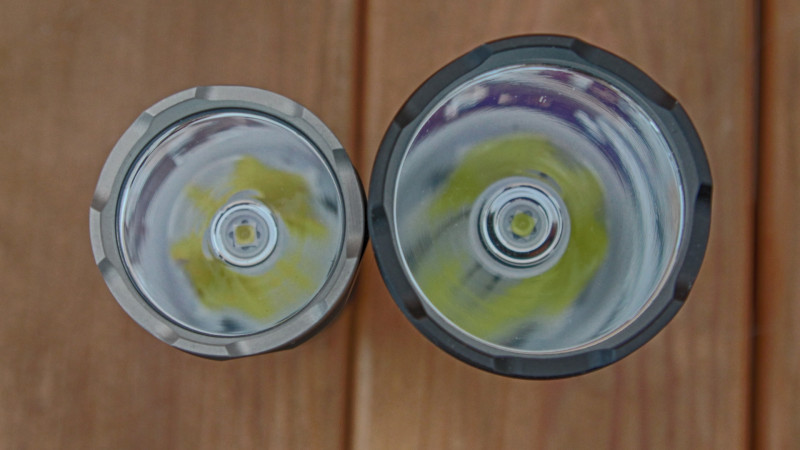 BTW, there is a mistake at Skilhint website, they stated the same size for both S2 and S3
Real size:
s2pro — 143.7mm/25mm tail/36mm head
s3pro 150mm\ 45mm head\ 25mm tail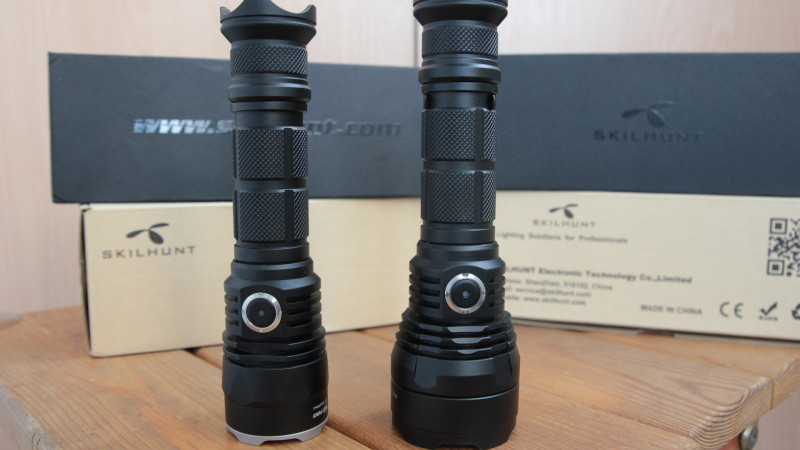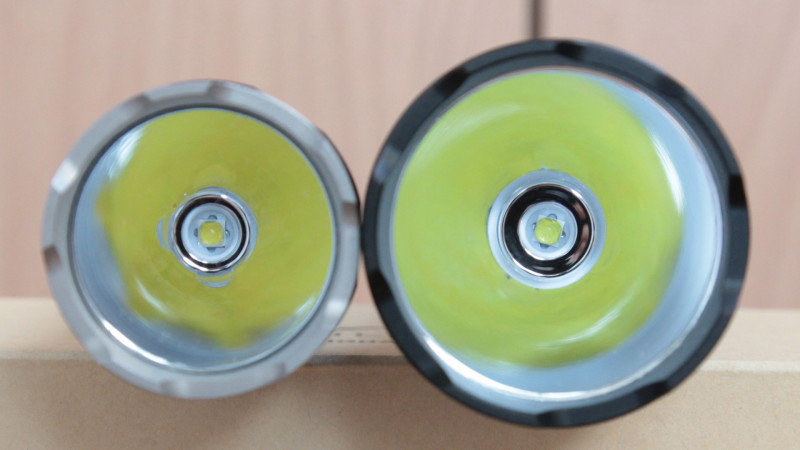 There is no removable tactical ring, but as tail diameter is wide then body, this provides firm grip.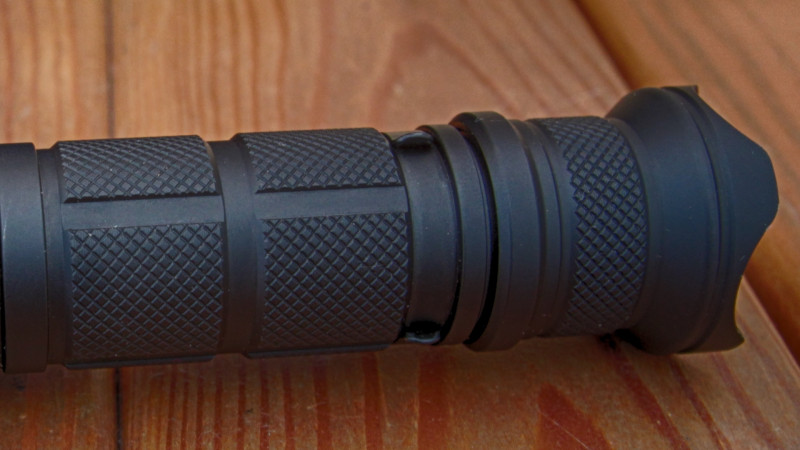 Tail has 4 U-shaped hollows, which make it easier for finger to reach button. That is also a kinda of analog of aggressive crown-shaped bezel.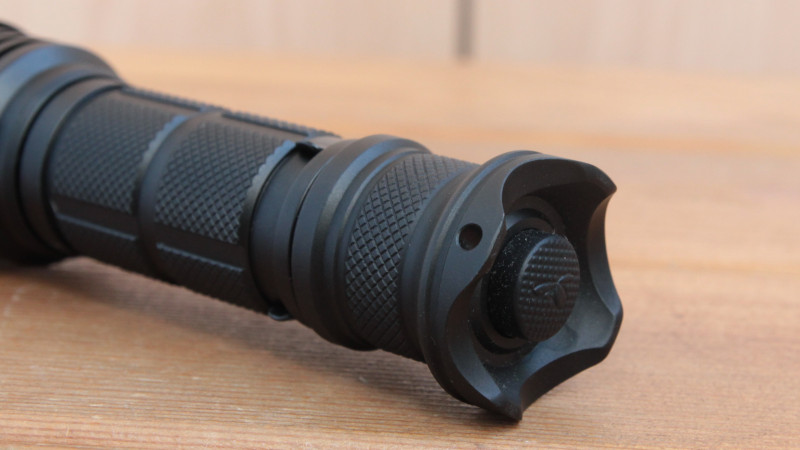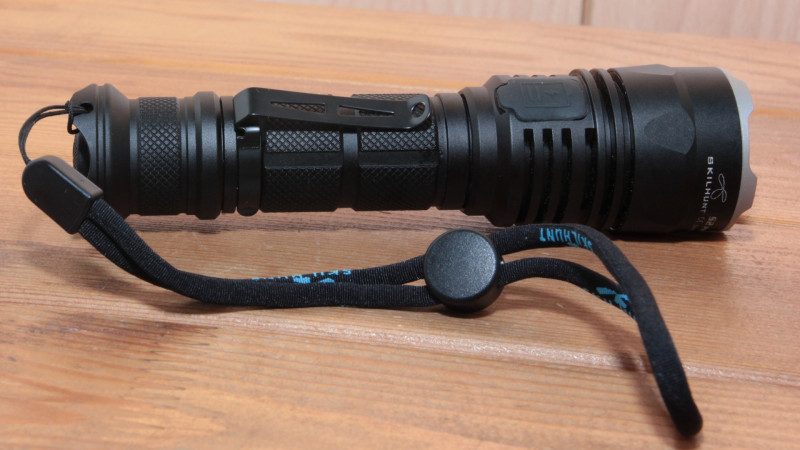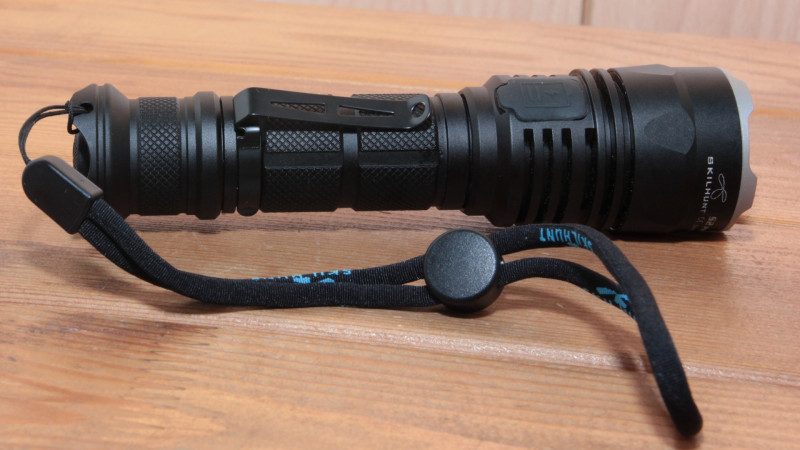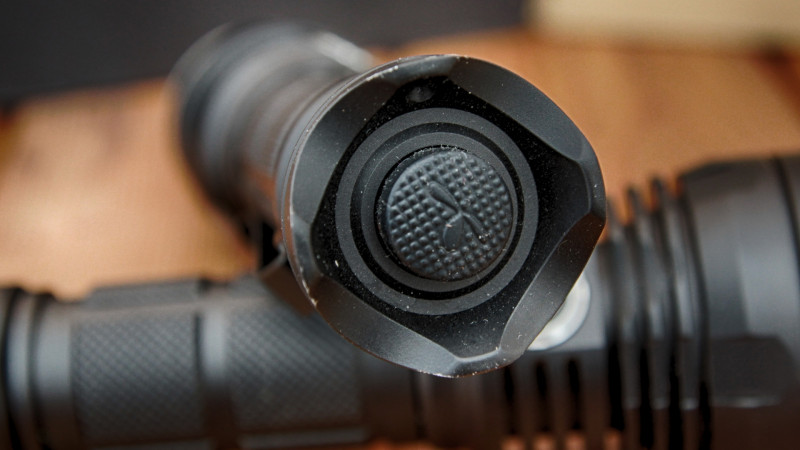 Clip is quite tight, but it doesn`t scratch anodizing.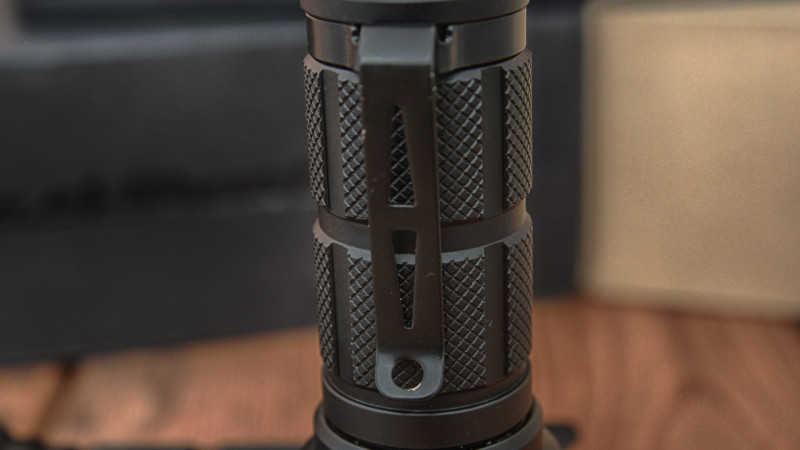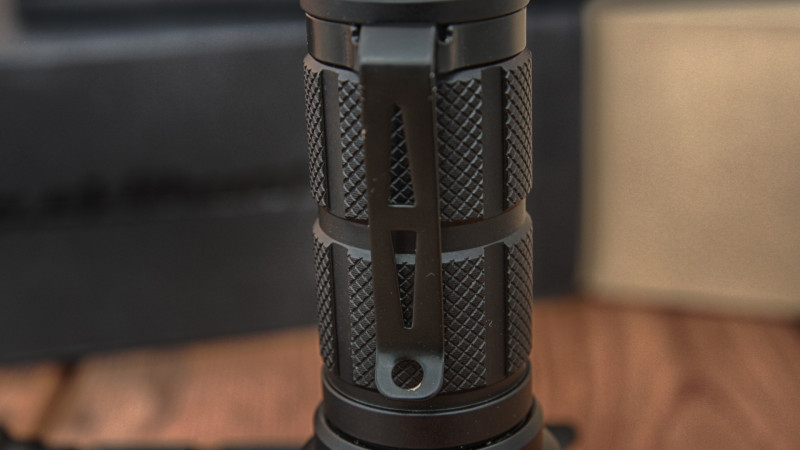 Side button is wide enough, so finger easy locates it.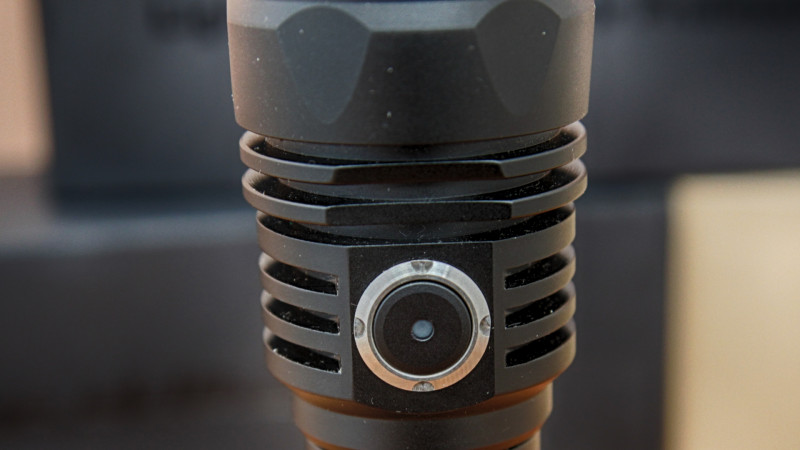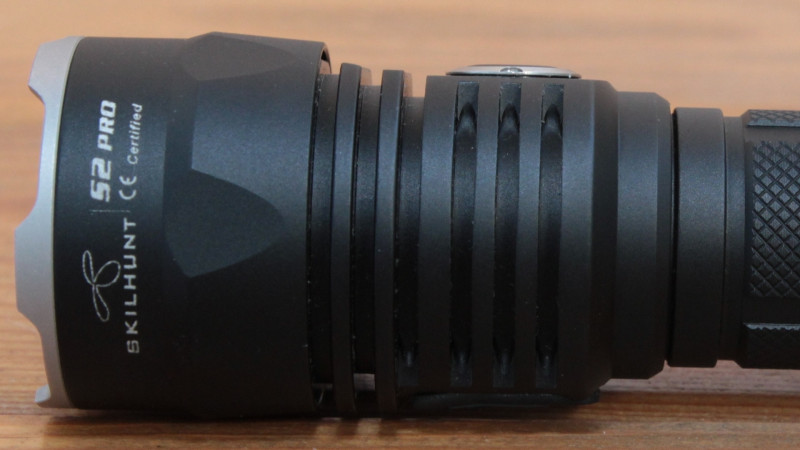 It also serves as charge-discharge indicator.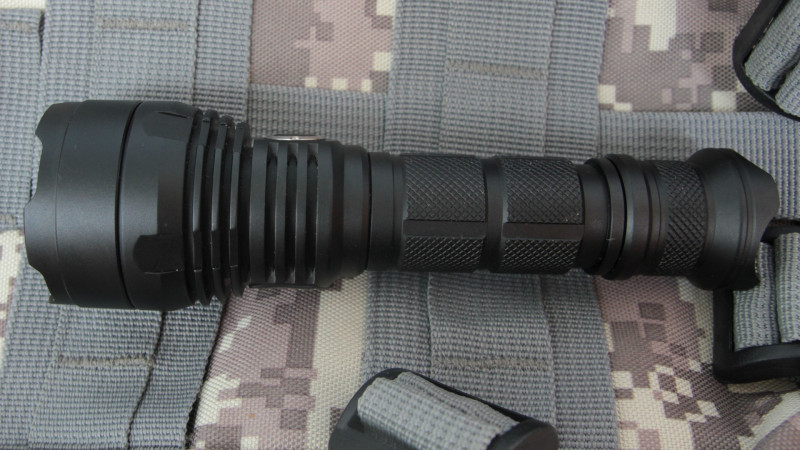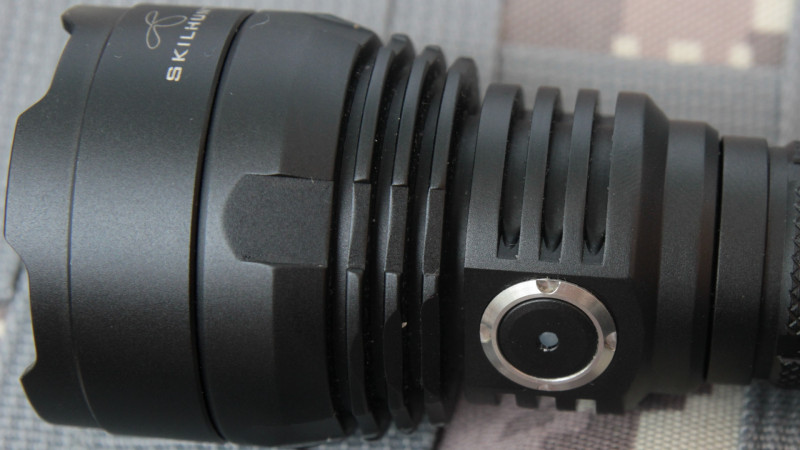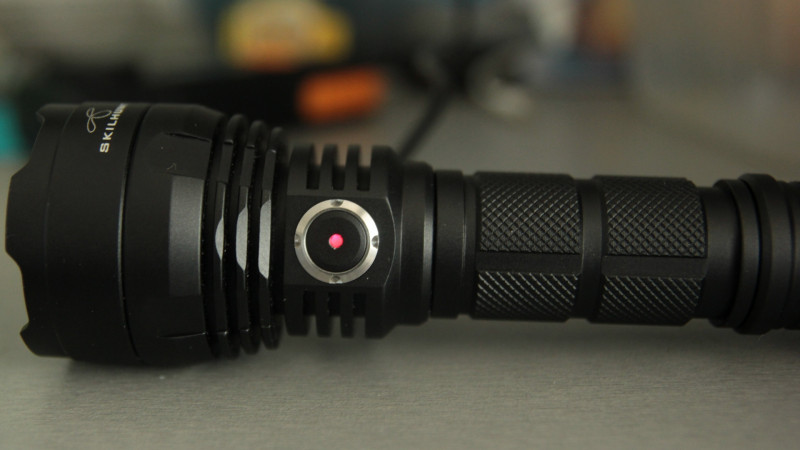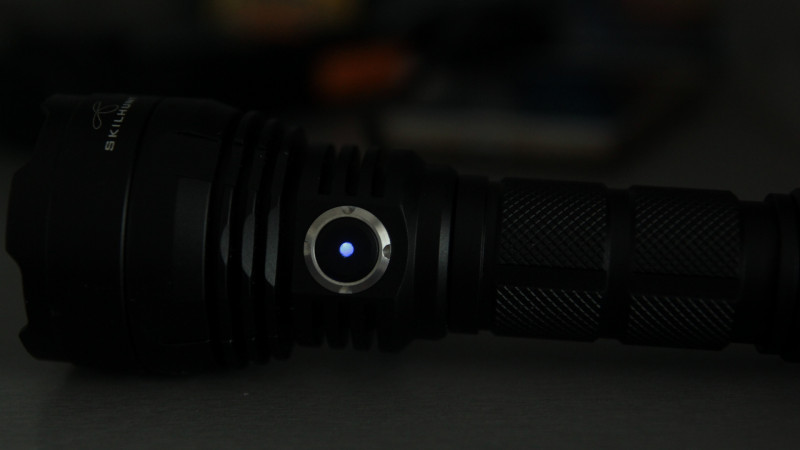 Knurling is small, but as there is quite wide tail, it has no bad influence on grip.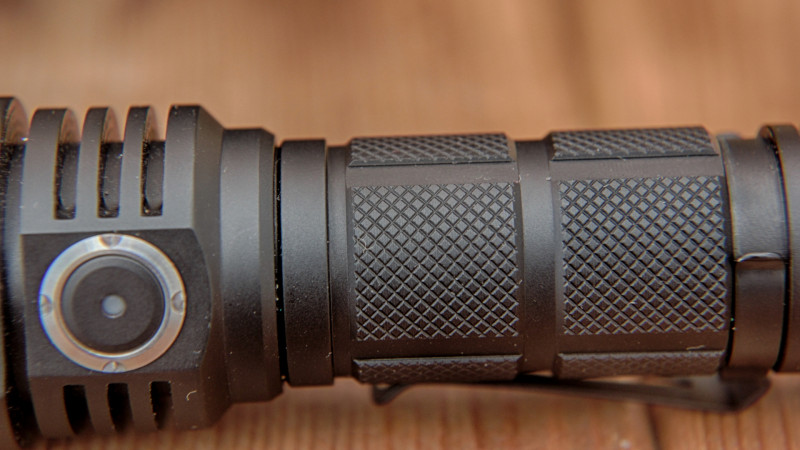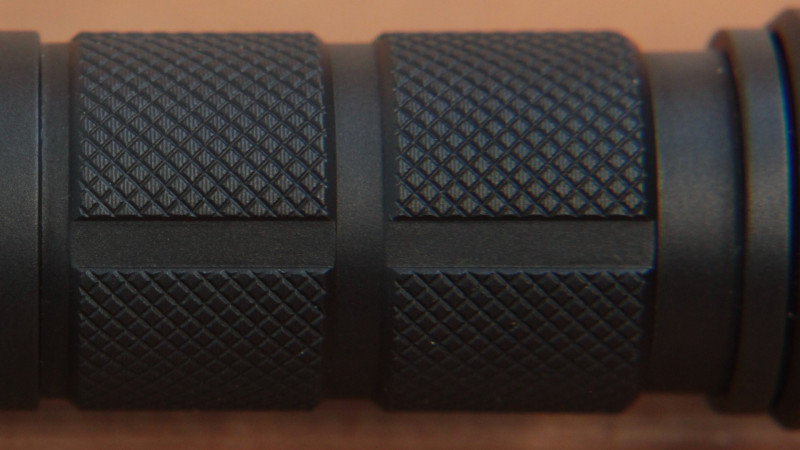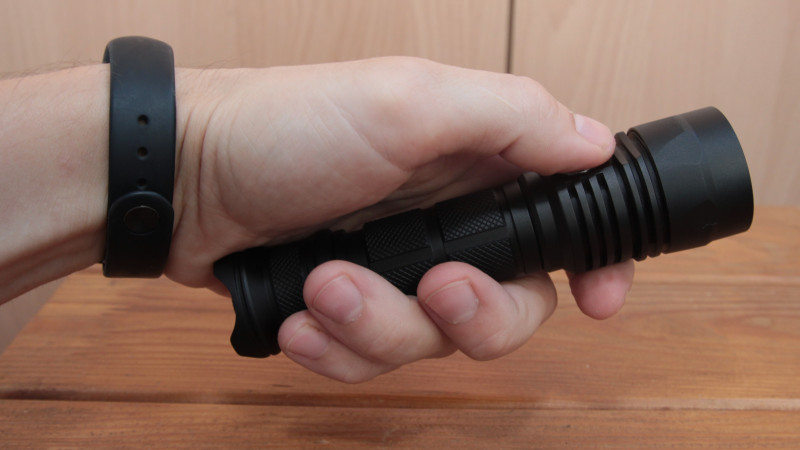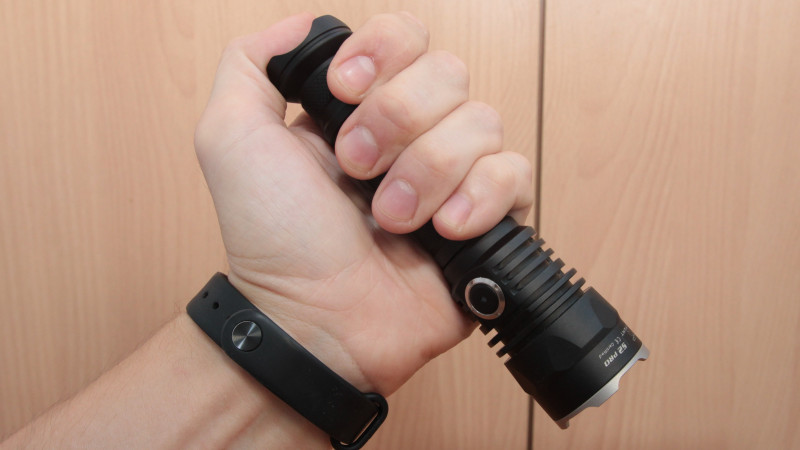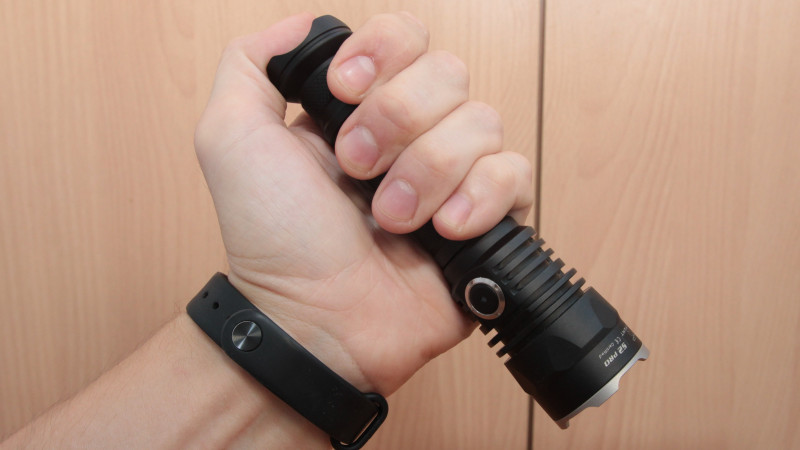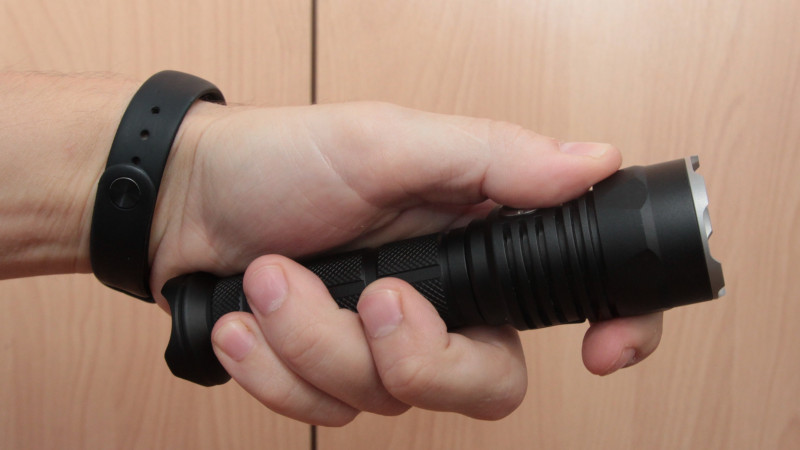 Cooling ribs are good both in deepness and number of them. I evaluate their size and number as good for such an output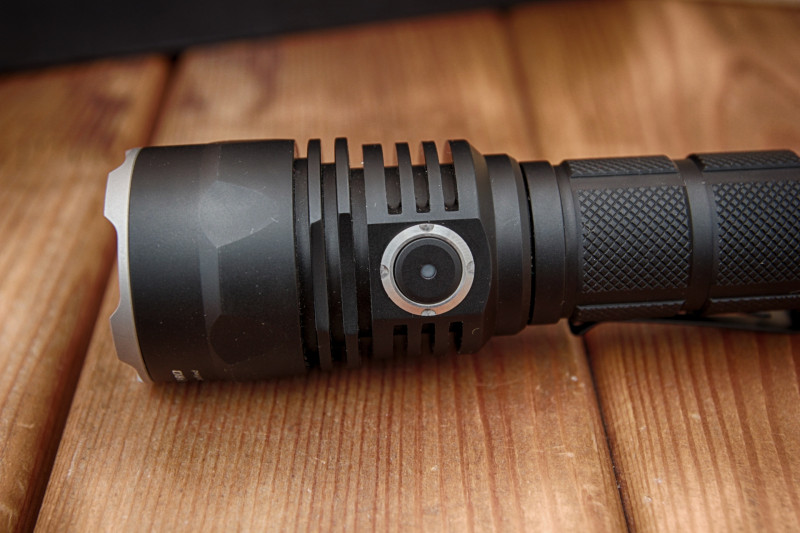 Head is little bit more then typical EDC lights, but at least it can fit pocket (especially with bezel unscrewed), which may be difficult in case of S3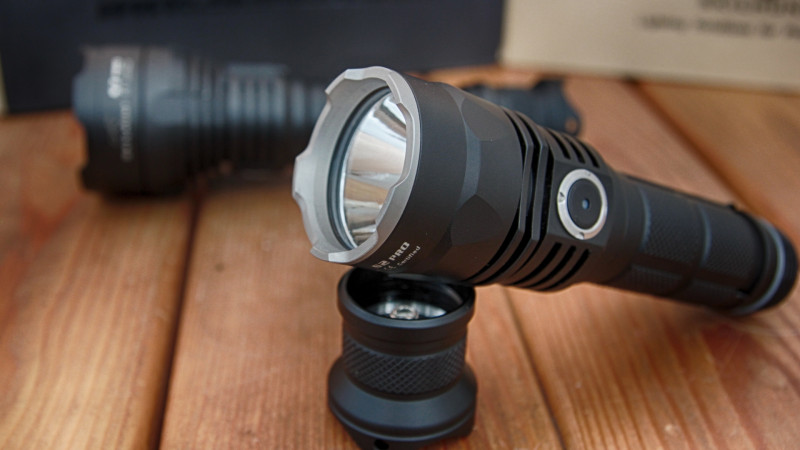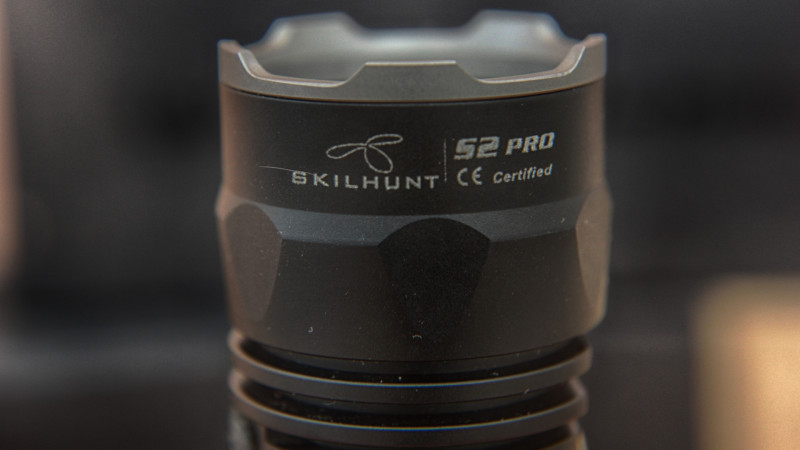 Reflector is SMO, regular solution for tactical flashlight. It is less than the one of S3, of course.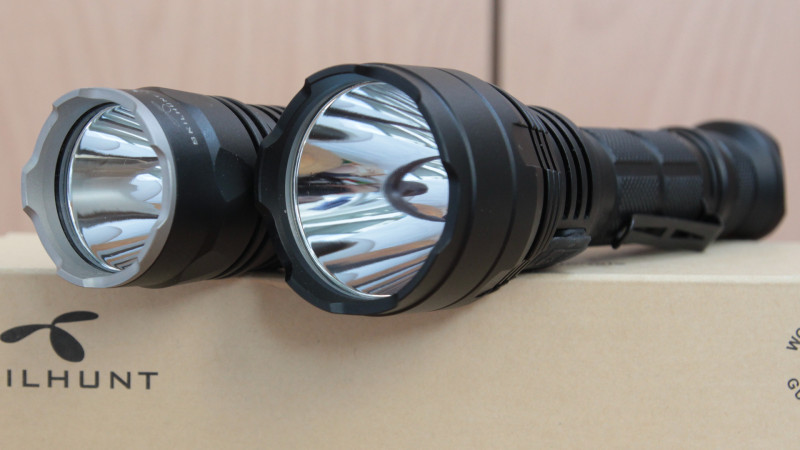 Glass is AR coated.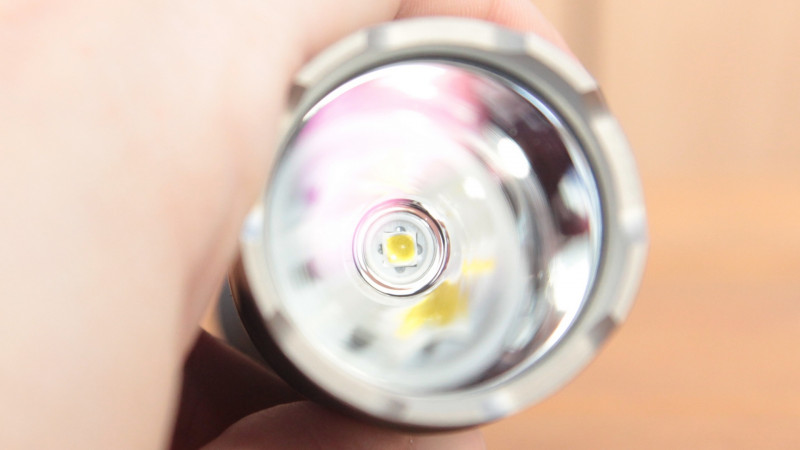 There are choice of 2 versions of LED: CREE XHP35 HD / HI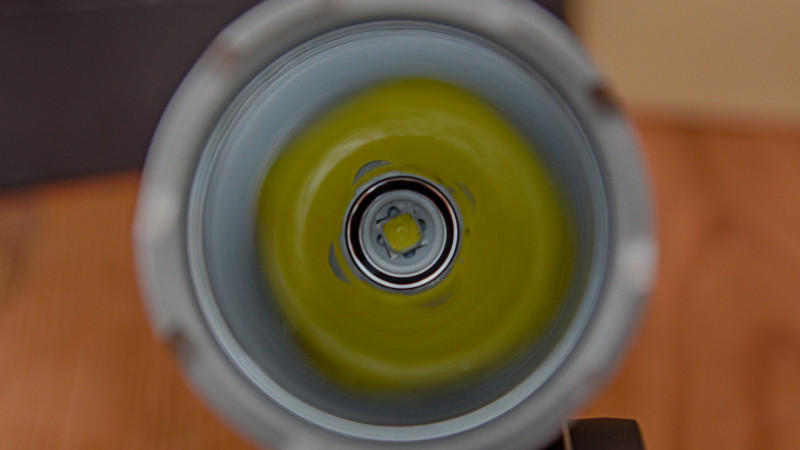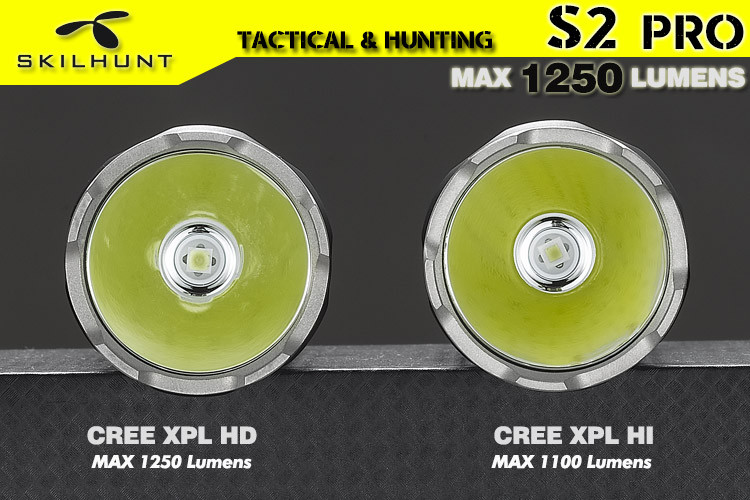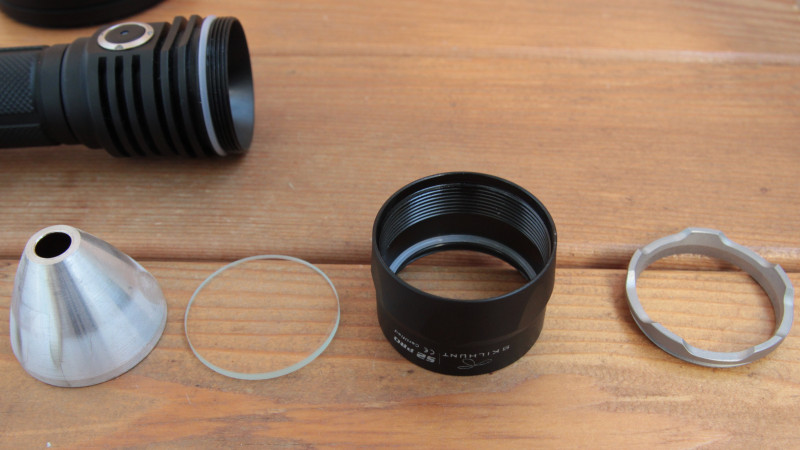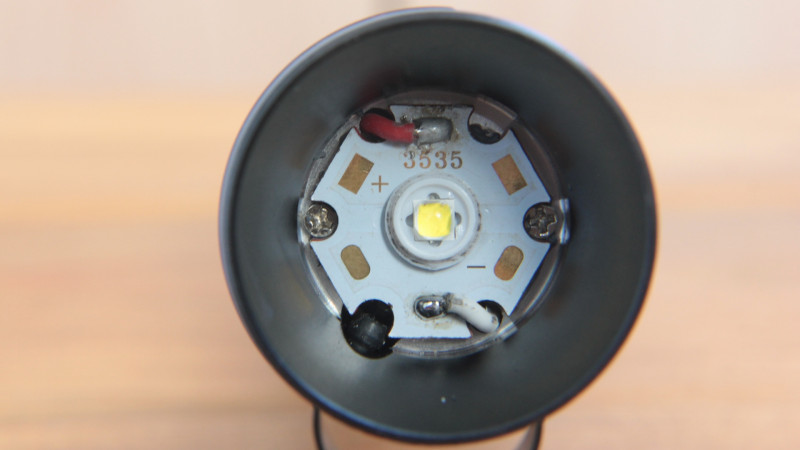 There is not pill. LED lays right on the part of flashlight head (well, i`m not sure i`ll be able to pick up appropriate words, so let pic says for itself. P.s. author of pic kindly let me use it here)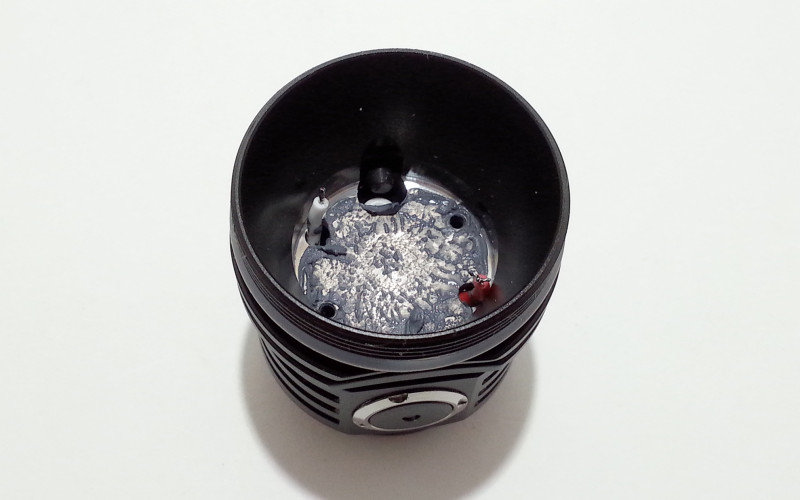 S2 pro is dualspring.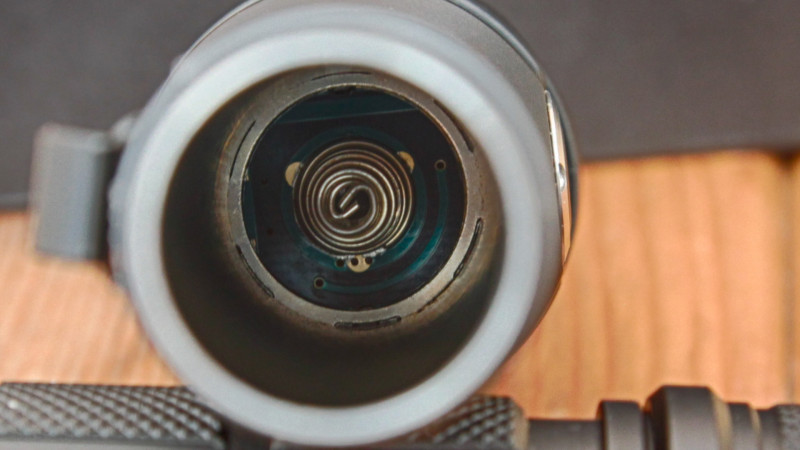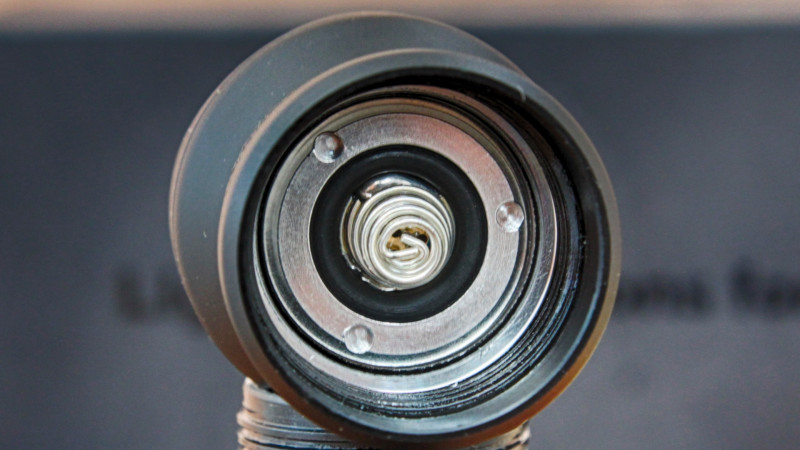 There are a lot of lubrication on threads right from manufactory. Threads are mid-size.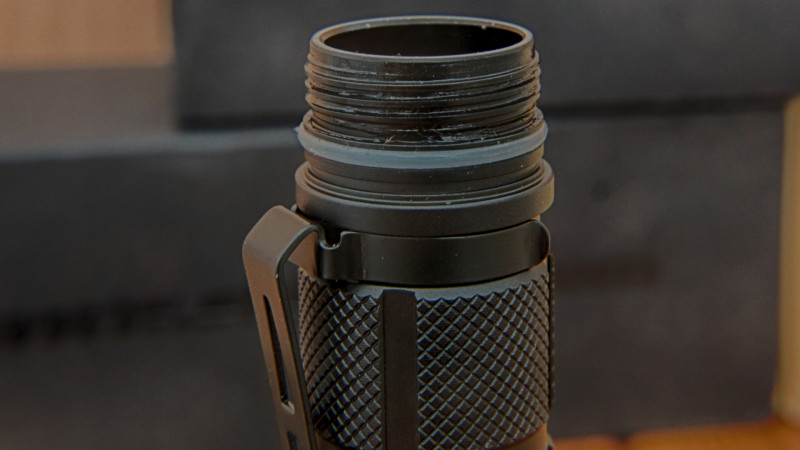 USB charging port is located at the opposite from side button part of head. Plug is really tight, so IPX-8 is not questionable. I measured amperage, 1A.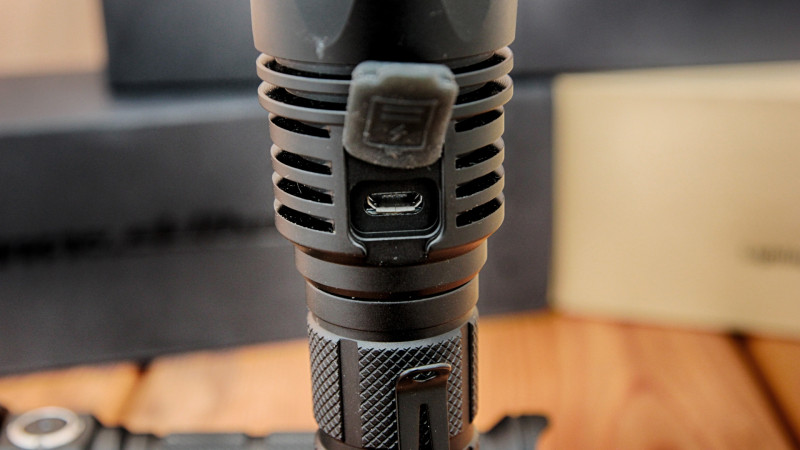 My impression of design and quality is : well built thing with quite regular (for tactical light) appearance. Size is ok to carry S2 pro with you, which was questionably for S3pro
UI
Well, when I saw manual 1st time that was like :" WHAT?". But once I`ve spent 5-7 minutes to figure things out, there is no questions at all. I`ll copy it from Skilhunt website. If you`ve already used H03 headlamp, you`ll get quickly used to this one as well.
And as I have already used S3pro, there was no trouble for me this time to operate S2pro.
Flashlight turning on/off, Brightness and Modes switching (Simple tactical mode and Extended multi-mode):
– Gently press(no click) the tail switch to momentary light; Full press (clip) the tail switch then locked to turn on or turn off the flashlight.
When the tail switch is locked on, hold press side button 0.5 seconds to turn off, And then hold press side switch 3 seconds to switching to simple tactical mode or extended multi-mode.
– Simple tactical mode (the main light flashes 3 times when switching to this mode): When the tail switch is locked on: Click the side button to change brightness : Low L1 – Medium M1 – High H1 – Turbo T1, Cycle; Quickly double-click the side button directly into the S1 Strobe, click back to last used brightness;
Hold press the side button 0.5 seconds into turn off state: Click side button to Turbo T1 brightness; Quickly double-click to S1 Strobe; Hold press side button 0.5 seconds to Low L1 brightness; When Full press tail switch turn off: Full Press tail switch again turn on to memory last used setting.
《《《《《《《—————-Hold Press side button 3 seconds to switching ——————–》》》》》》
– Extended multi-mode (the main light flashes 1 time when switching to this mode):
When the tail switch is locked on:
Click the side button to change brightness : Low L1 – Medium M1 – High H1 – Turbo T1, Cycle;
Quickly double-click the side button to switch Sub-level(i.e between L1 & L2), turn off memorized the last used brightness.
When flashlight in brightness mode, quickly triple press the side button to Strobe (S1), then double-click to switch S1/S2/S3 mode, Press side button back to previous brightness Or turn off memorized the previous brightness.
Hold press the side button 0.5 seconds into turn off state:
Click side button to last used brightness; Quickly double-click to Turbo brightness; Hold press side button 0.5 seconds to Low brightness; Quickly triple press the side button to Strobe mode.
When Full press tail switch turn off:
Full Press tail switch again turn on to memory last used setting.
Power indicator: Every time press the tail switch turn on , the side indicator(blue or red light) will be light 5 seconds to display the battery power.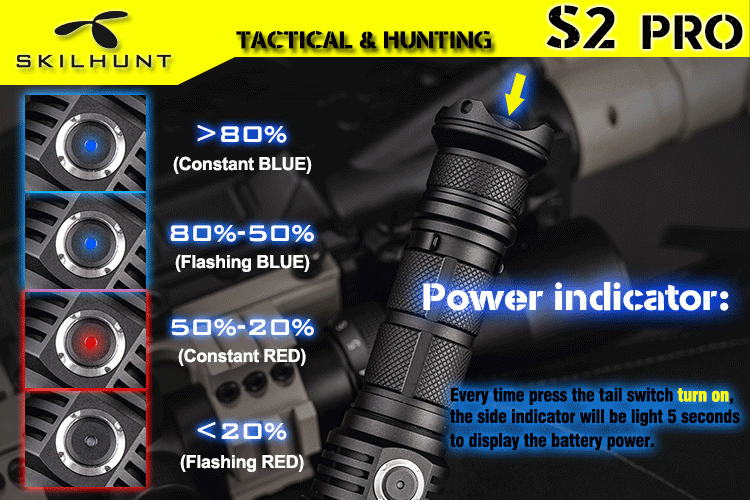 Constant Blue : battery power in more than 80%;
Flashing Blue : battery power in more than 50%;
Constant Red : battery power in more than 20%;
Flashing Red : battery power below 20%, the power is about to run out.
Low-voltage indicator:
When battery voltage is less than 3.3V, the low-voltage indicator flash twice every ten seconds; when the voltage drops to 3V, the low-voltage indicator flash three times every few seconds, prompts to replace the battery as soon as possible;
When the voltage below 2.8V, the flashlight may not work (flashing or shutting down).
charging instructions and notices:
Please turn on the flashlight tail switch before charging, the main lights will automatically turn off when charging.
In charging, the red indicator constant light on, when battery almost full charge, indicator change to constant blue light, please
charge more half hour to make sure battery full charge.
When the red indicator flash, please check battery installed correct or not, flashlight contacts good or not.
When the flashlight is connected to the power supply or power bank via the MICRO USB cable, the flashlight will still work (except for Turbo mode).
S2 PRO IN WORK
Finally I got NW version, so there will be a chance for me and you to see difference in tint and light distribution. Both S2 and S3 have 50lum mode, so it will be easier to compare.
Light distribution is typical for flashlights with such heads and SMO reflectors. You`ll see nothing new here. I decided not to make all the set of beamshots, is difference between turbo and low is so big, that most of photos would be under- or overexposed. As you can see, no surprise that hotspot of S2 is more blurred that the one of S3 and little bit wider. .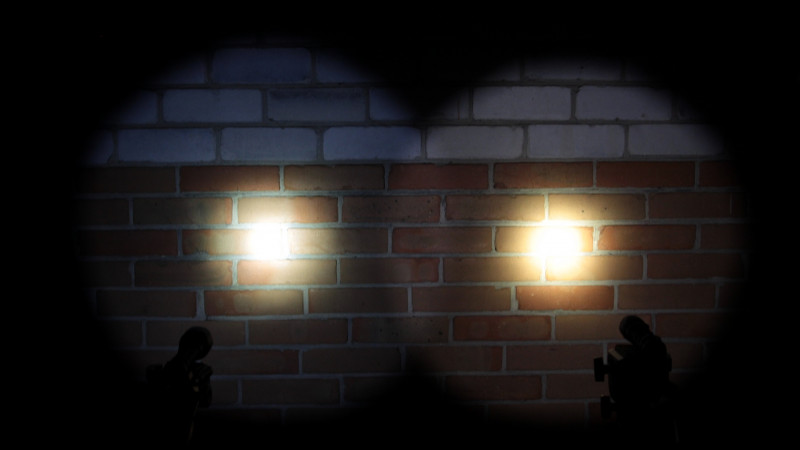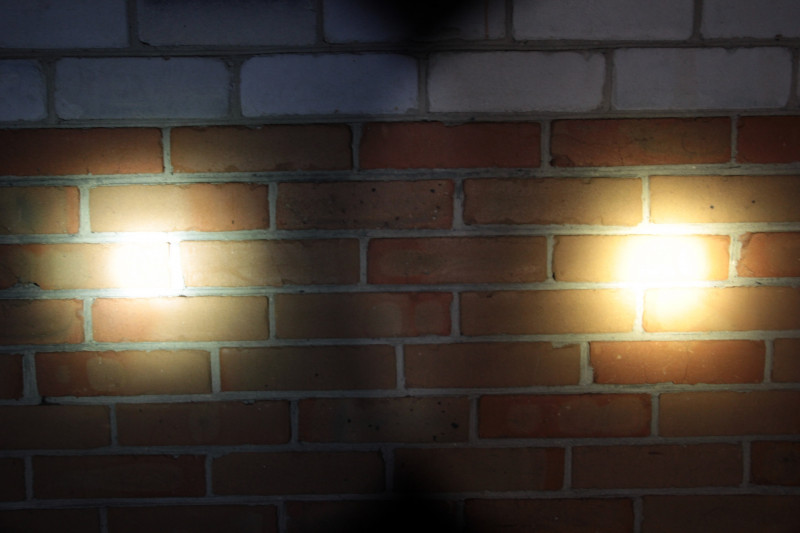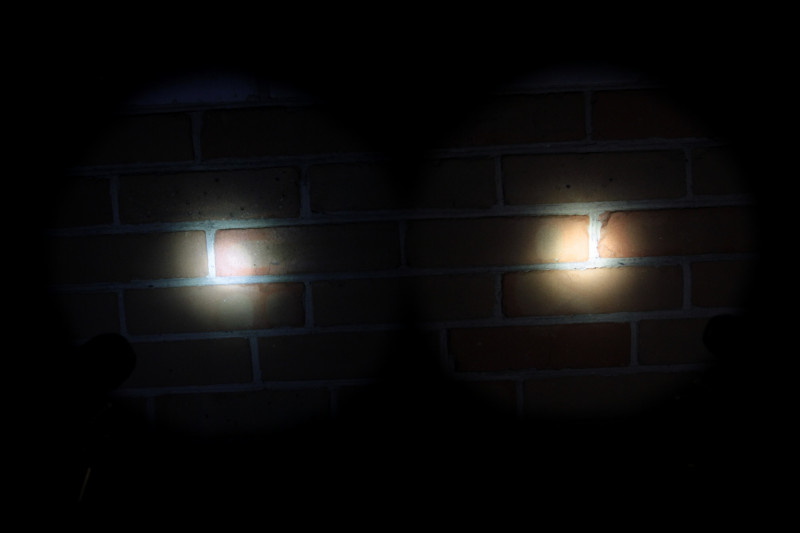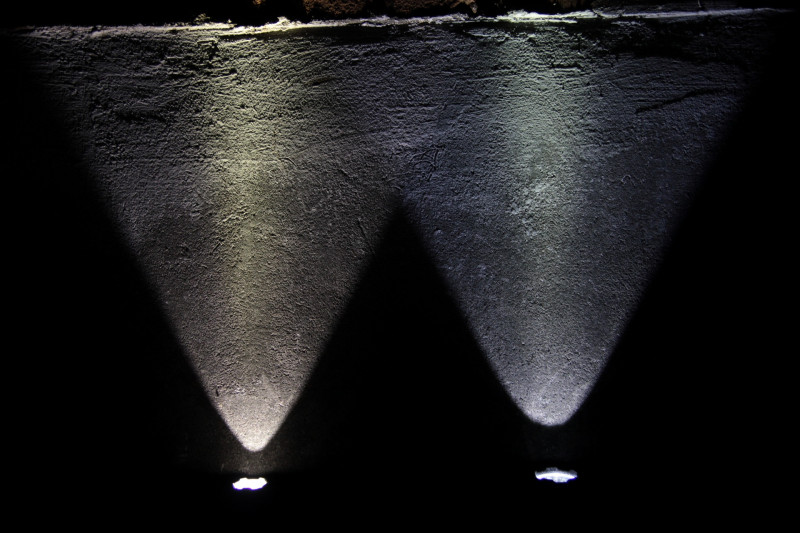 Flashlight successfully passed PWM shimmering test in shower.
I bet that you`ve seen a lot of flashlight with head of such size and form. So, you know what to expect here. That is mid-range flashlight, more convenient in close-range than S3. But, of course, OP and TIR-optic lights will a way more useful. Still, we have to understand the aim of this light, which is more tactical-hunting, what mostly exclude close range use.
And though S2 is not as powerful as S3, that is still enough to blind anyone, or to see things at about 70m distance (of course you can see longer for bigger things, like you can tell T.rex from school bus even at 300m distance)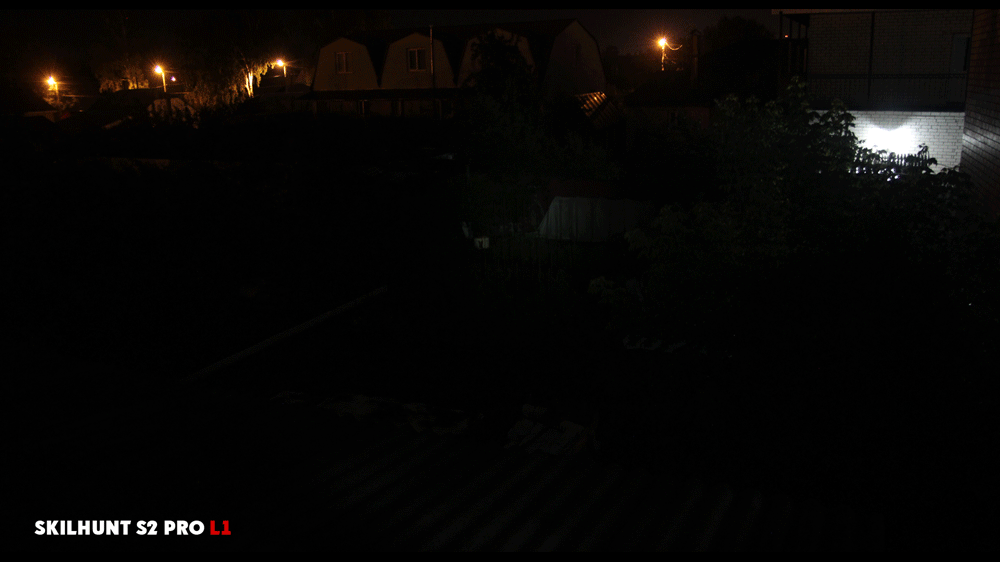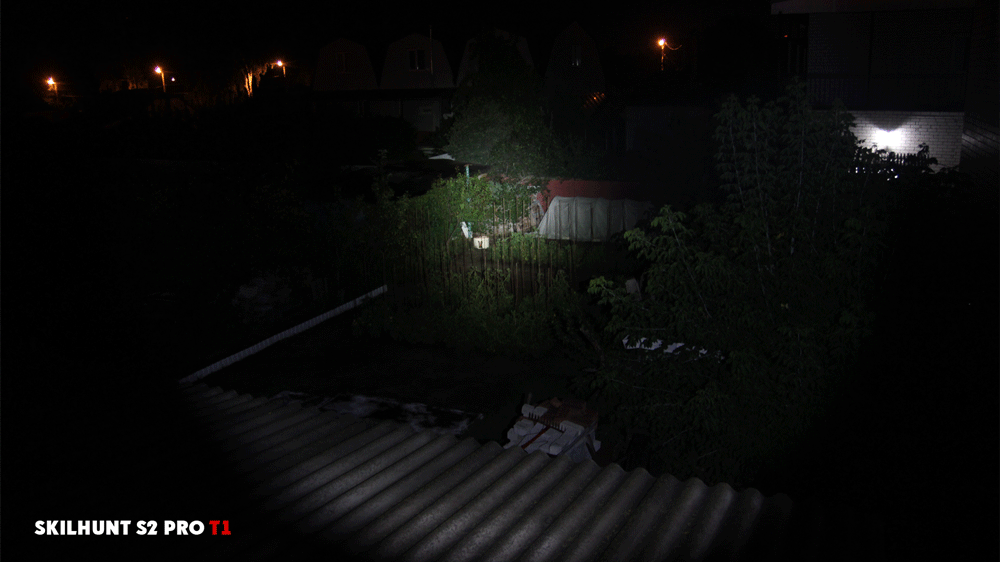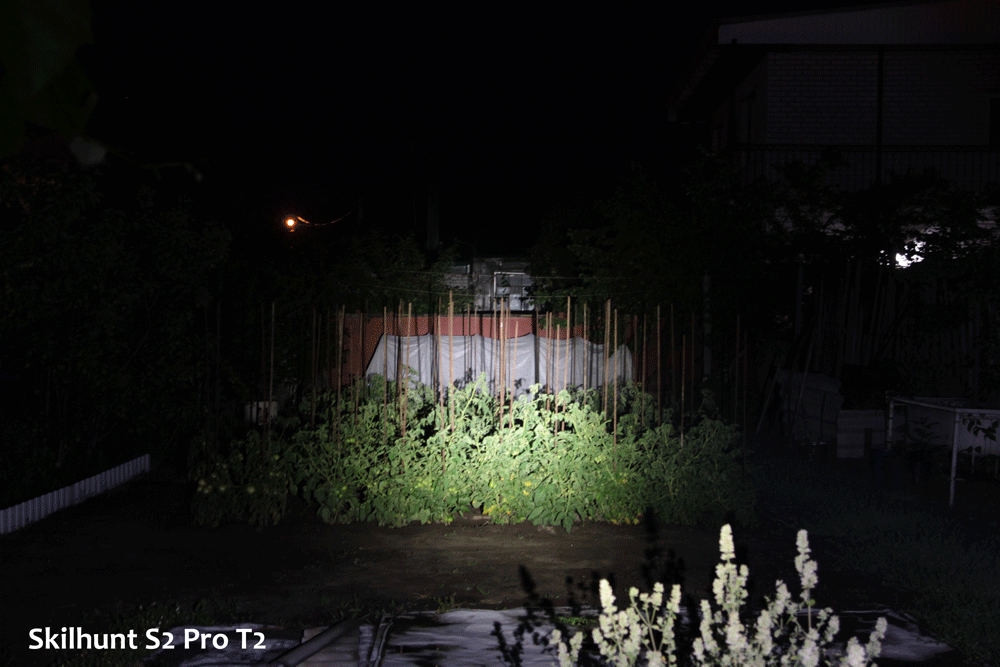 Runtime is good, I used 18650 Ga.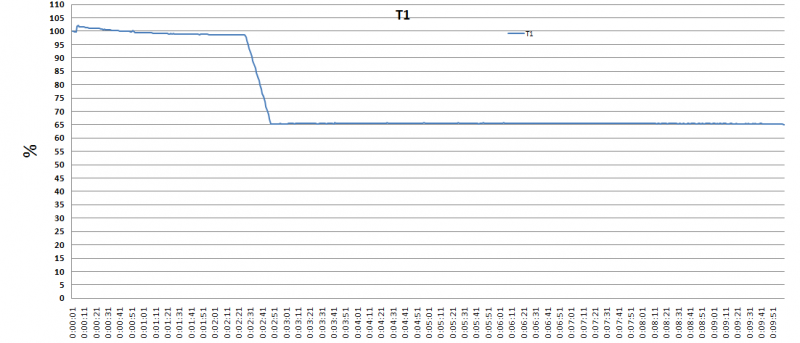 Т1+Т2+Н1+Н2 pic is clickable


I have to notice that S3 had that annoying strobe agony in deep discharge. I was glad to see that S2 just glows in this situation.
OVERALL
+ built quality
+ UI is interesting and has 2 mode groups.
+ bright and throwing in high modes.
+ flexible set of brightnesses that you can choose (h2\h1 etc)
+ built-in charging and indication in button
+ set of instant modes (low\strobe\turbo)
+ can work from outer powersoure
- no remote button. Strange for hunting\tactical flashlight.