Hi everybody!
This is a review about Thorfire VG10S. I got it from Thorfire after the VG10 groupbuy fiasco.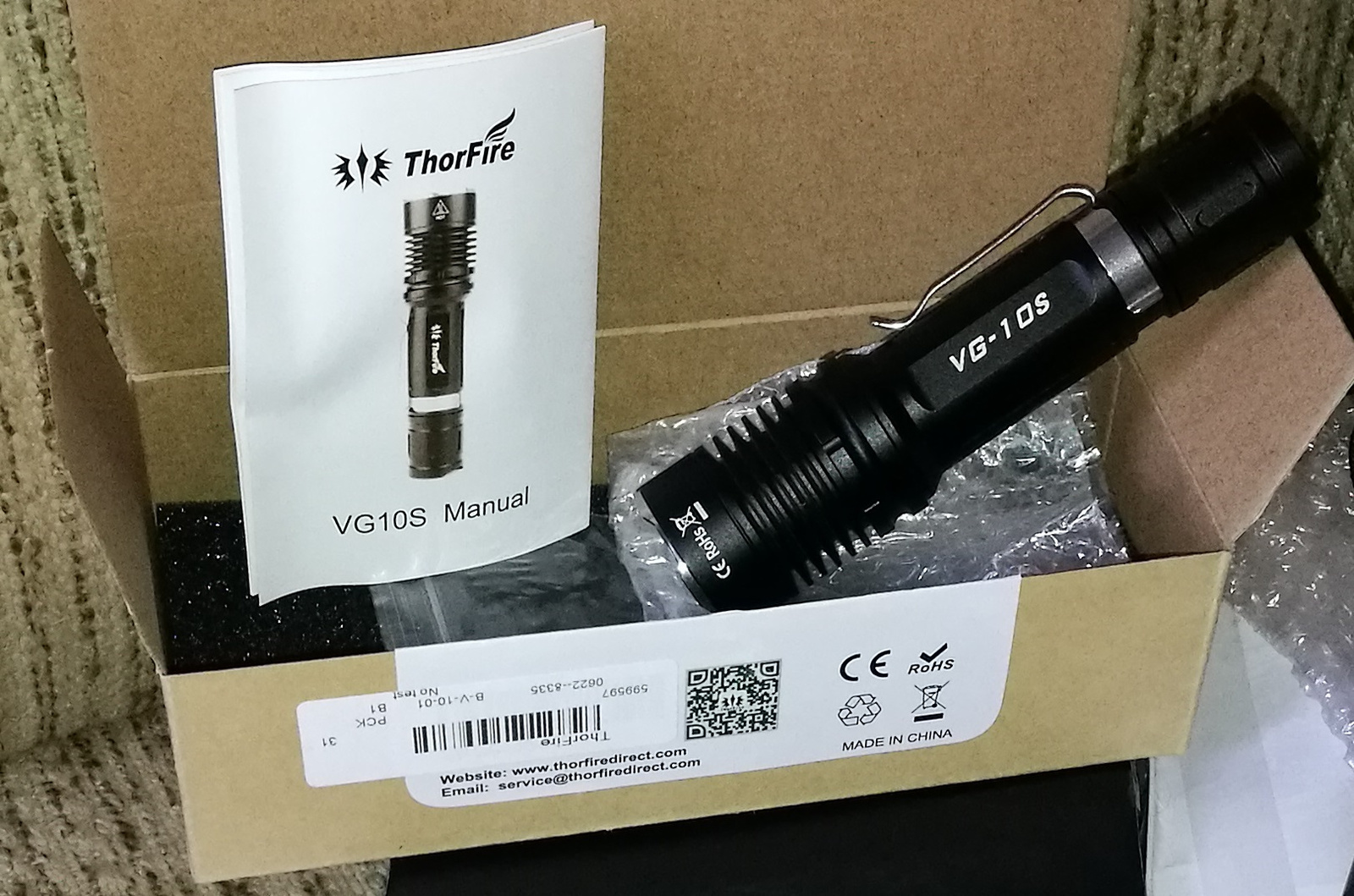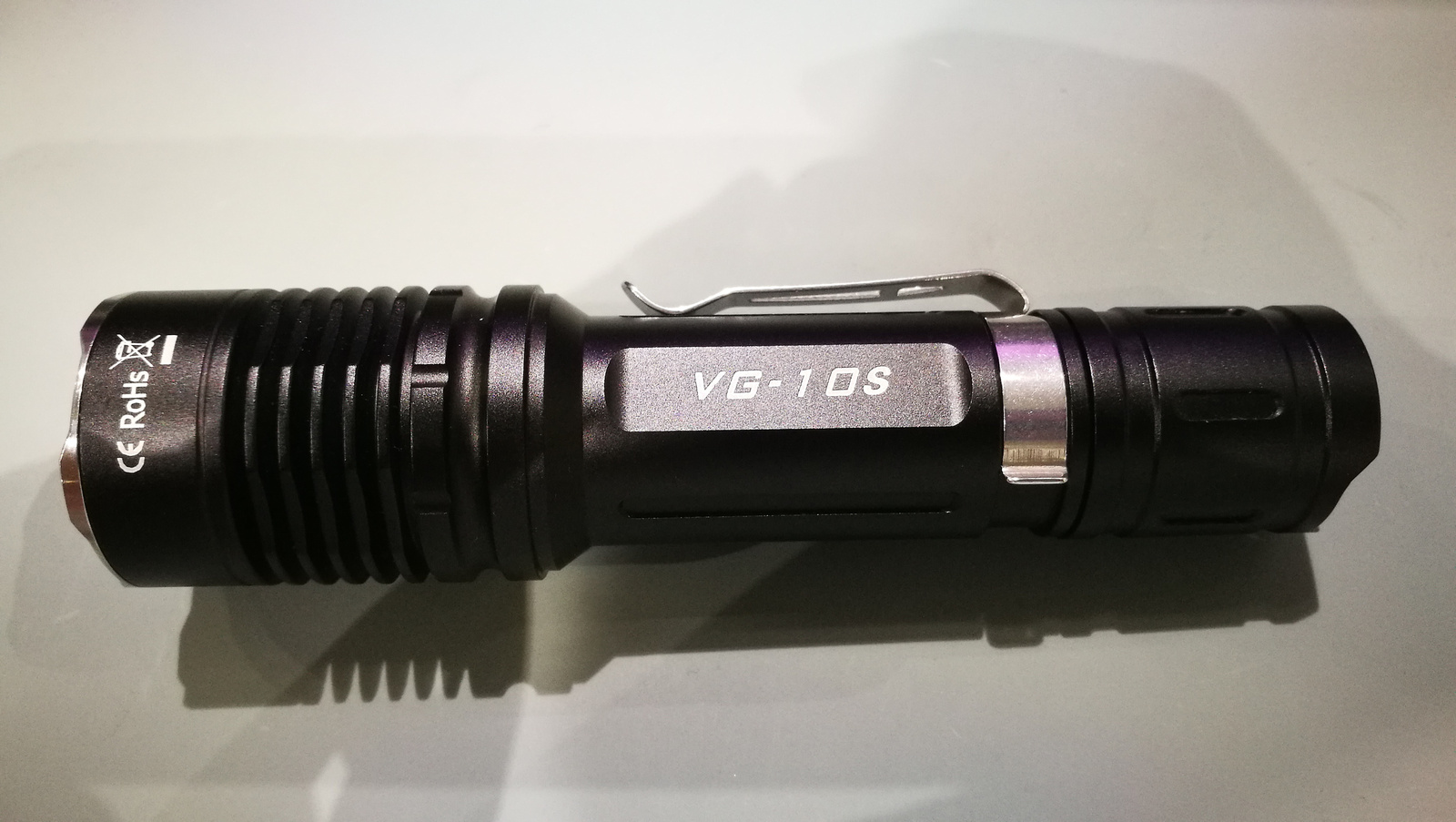 The VG10S is redesigned after VG10. It looks like the same but almost every parts has been modified and the performance is way better.
So first some pictures next to the VG10.
The tactical ring has been removed from design and the pocket clip is reversed. Much better to use this way.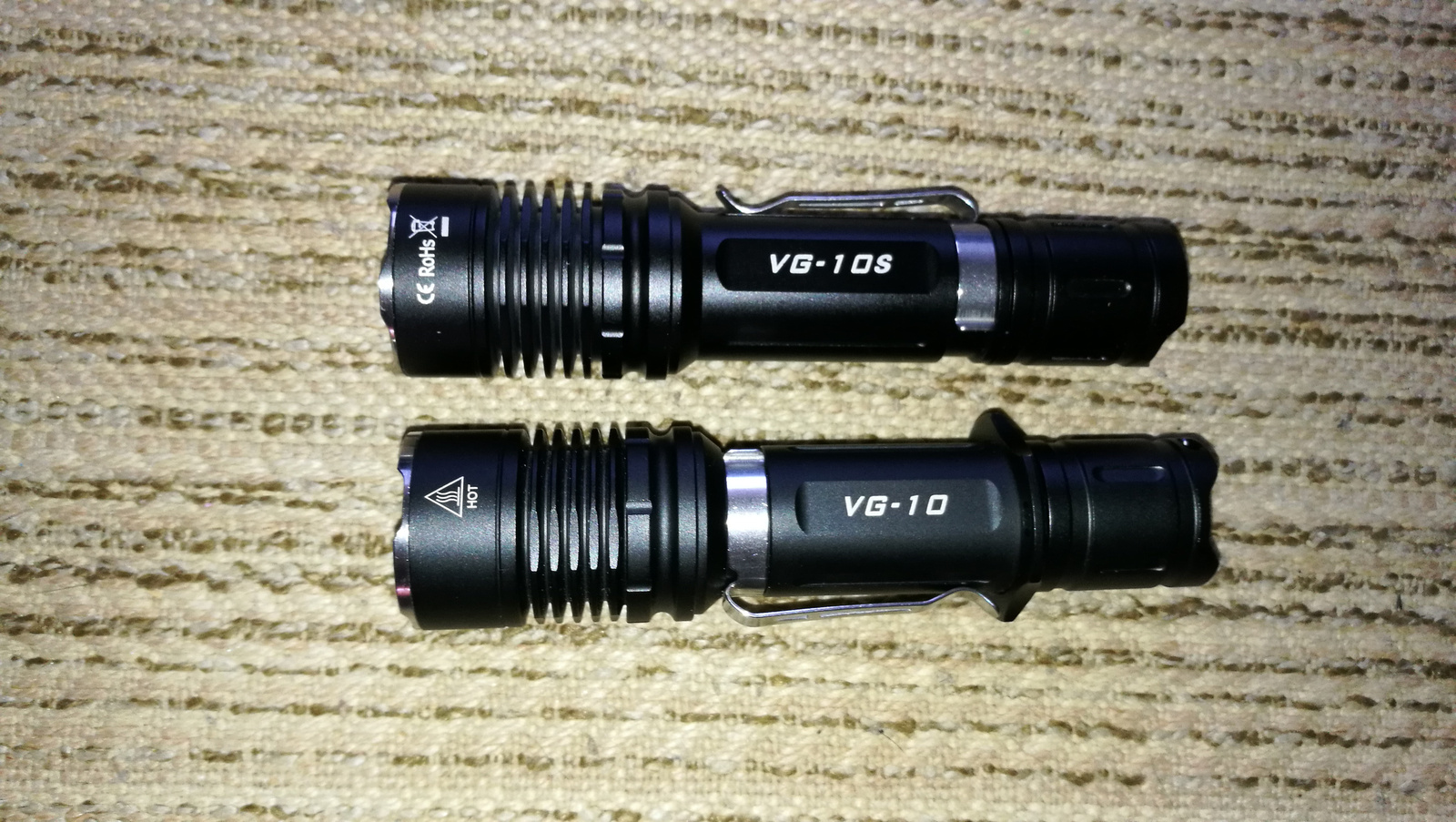 The bezel has been also redesigned. Now it is flatter and has 5 bumps instead of four. I think the new looks better.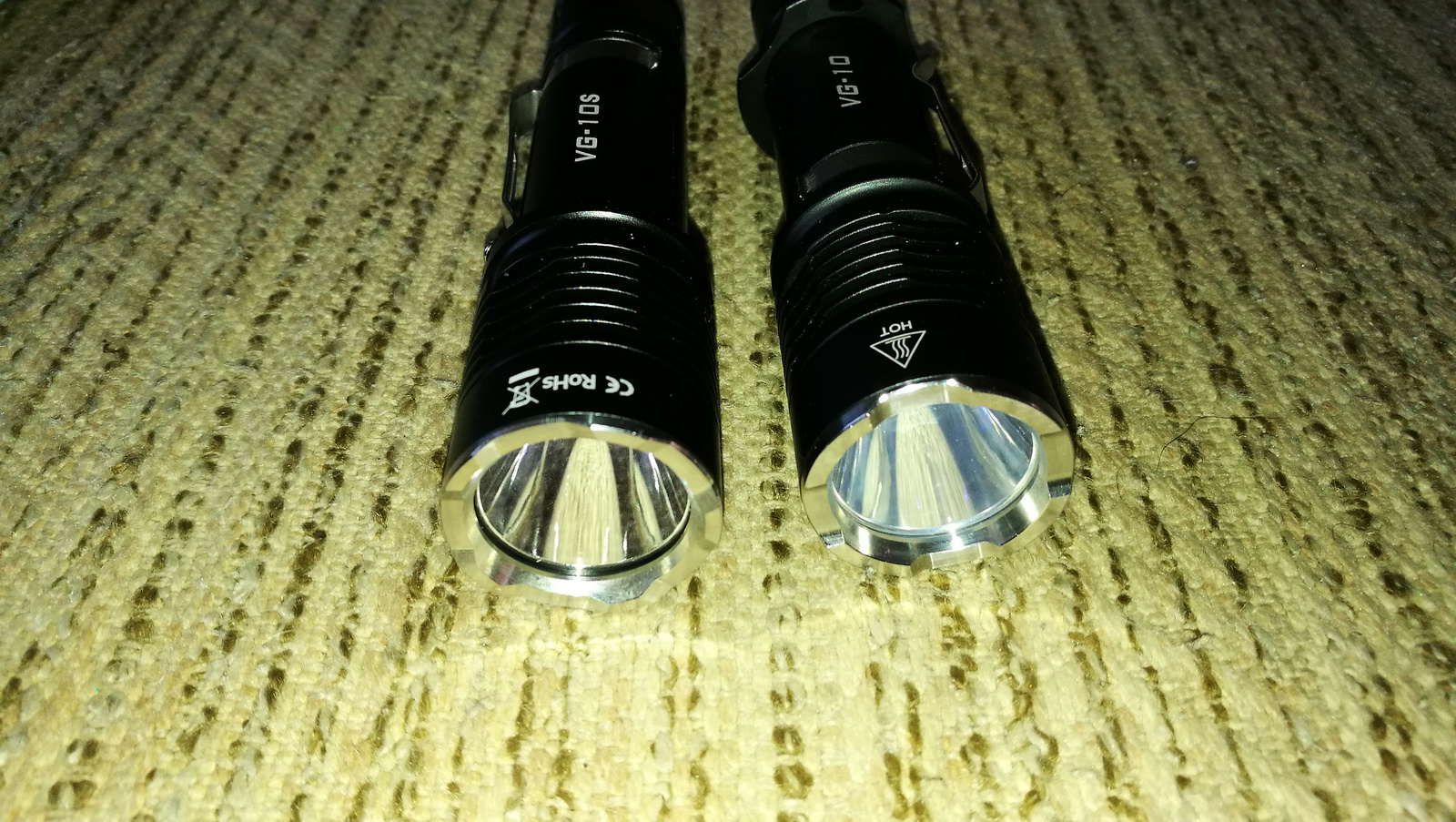 The reflector has better shape and smaller hole at bottom. And the LED has changed from XM-L2 to XP-L2.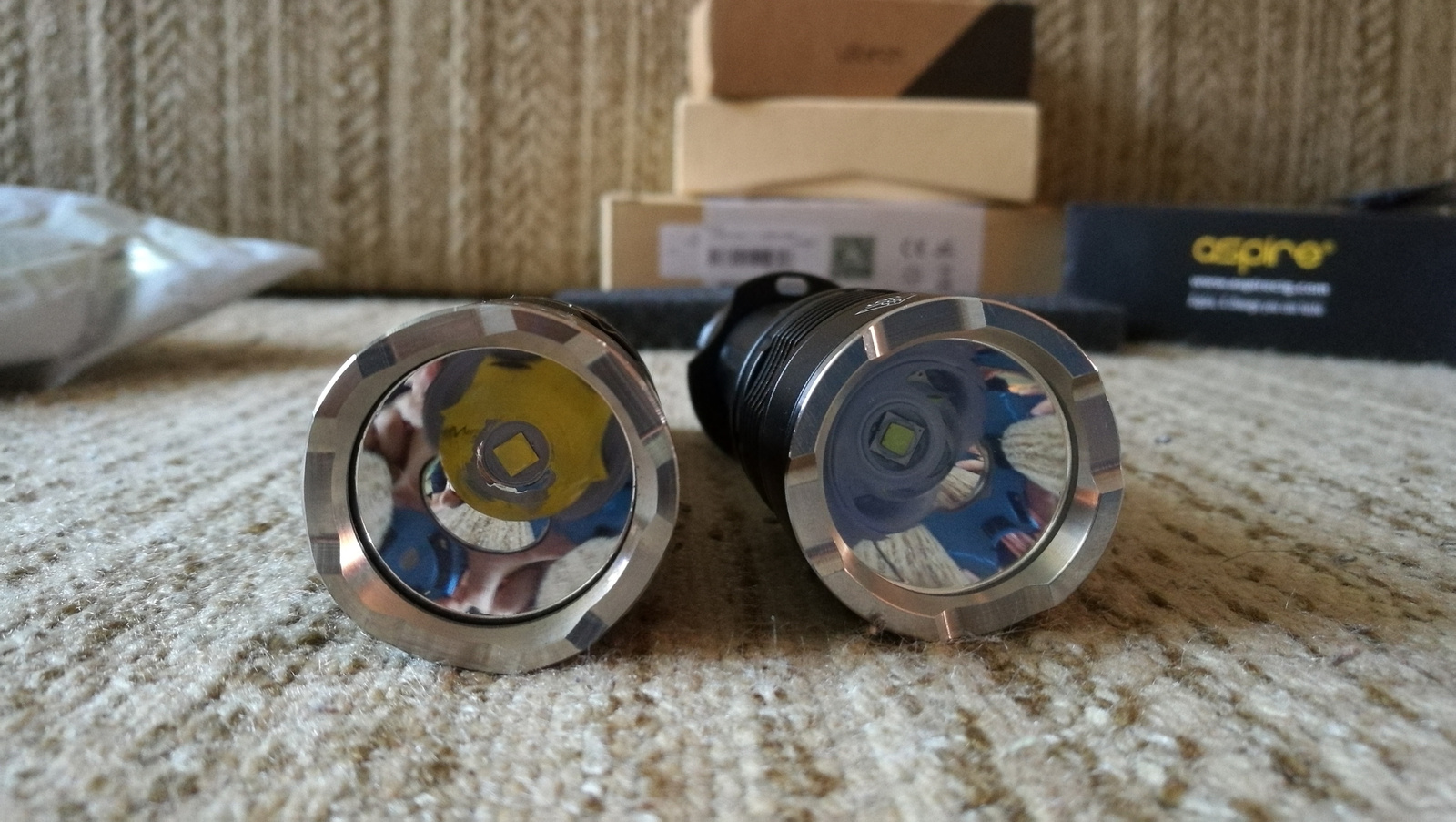 The LED is sitting on an aluminum star and secured with one screw to not rotate. I dont now if they forgot the other screw or it is designed with one. And it has a good amount of thermal paste and not has the old stacked star thing. The soldering is good.


The bezel still not has O-ring to the head contact so this is a con for waterproofness.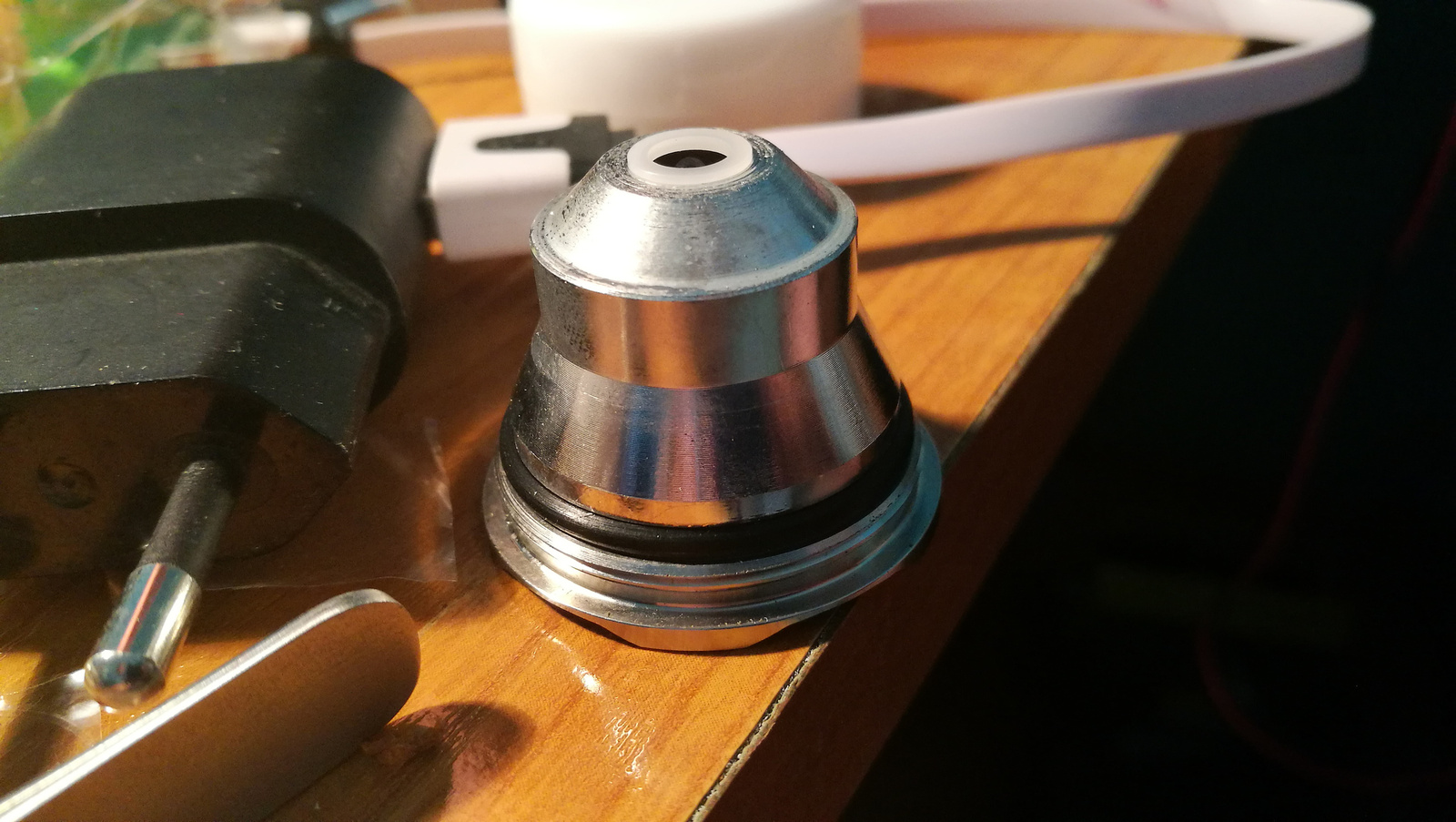 The driver has changed. Now it has 18,8mm diameter instead of the old 17mm.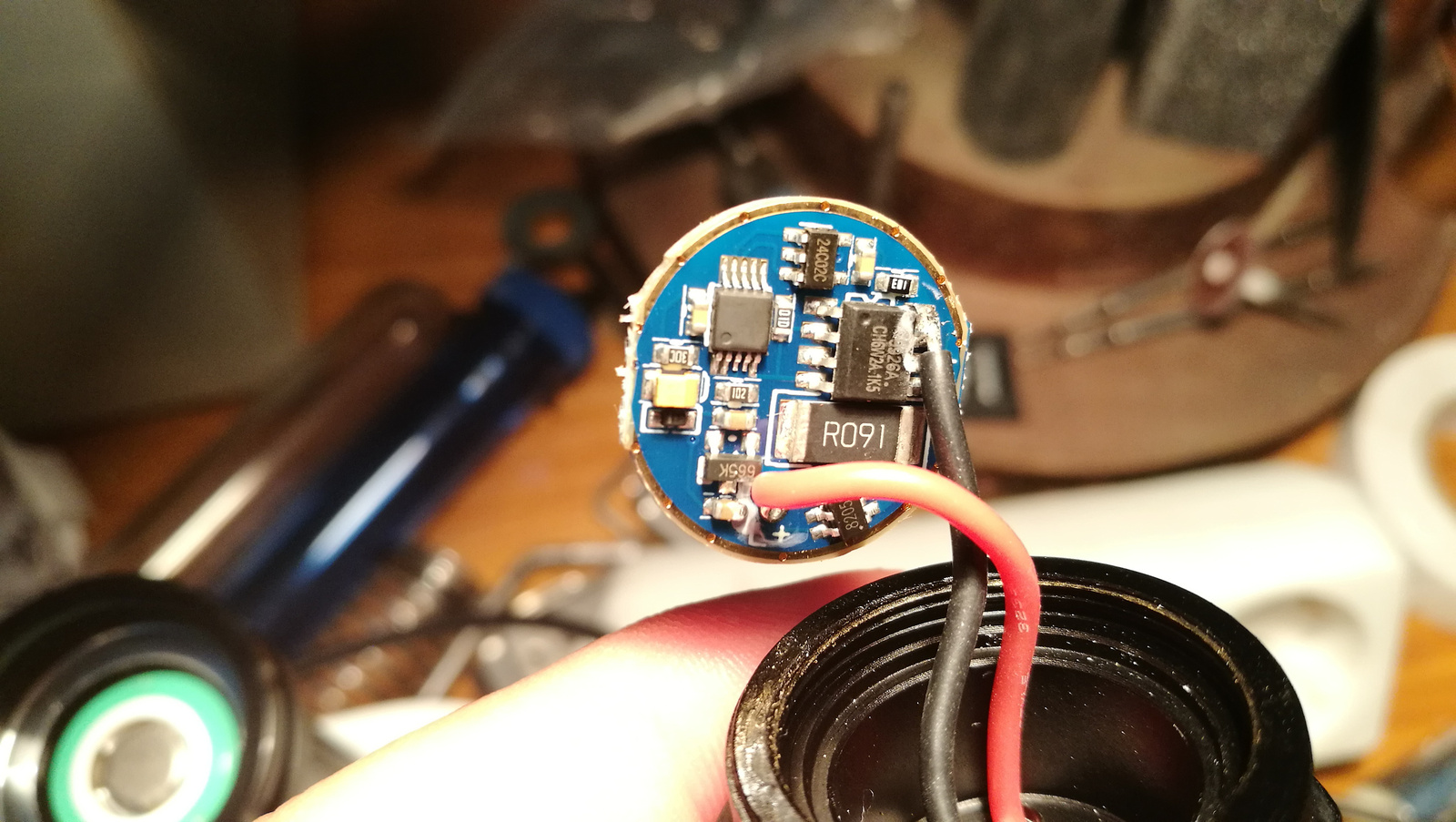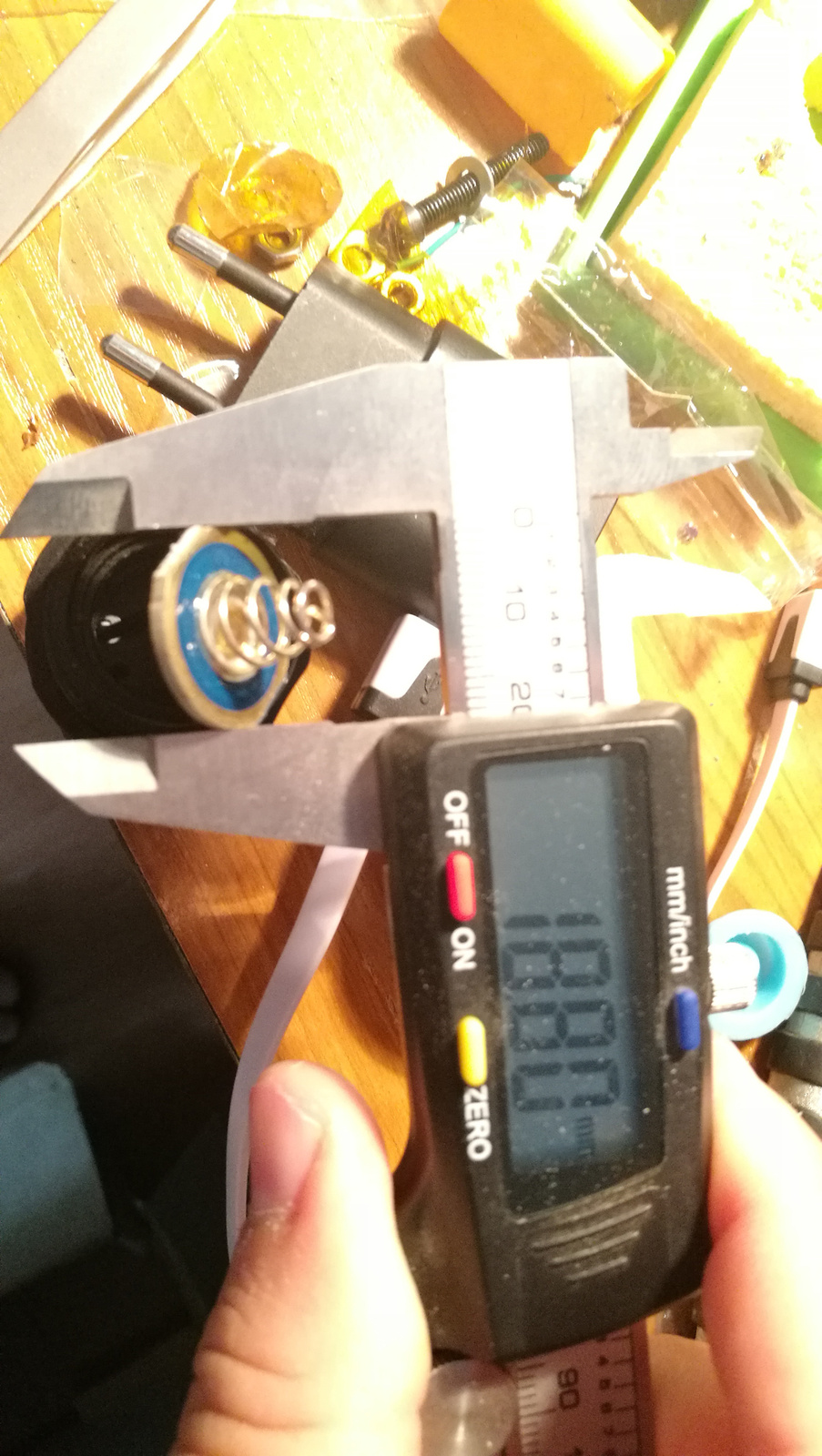 The retaining rings has new designs in the head and tailcap too. Right one is the new.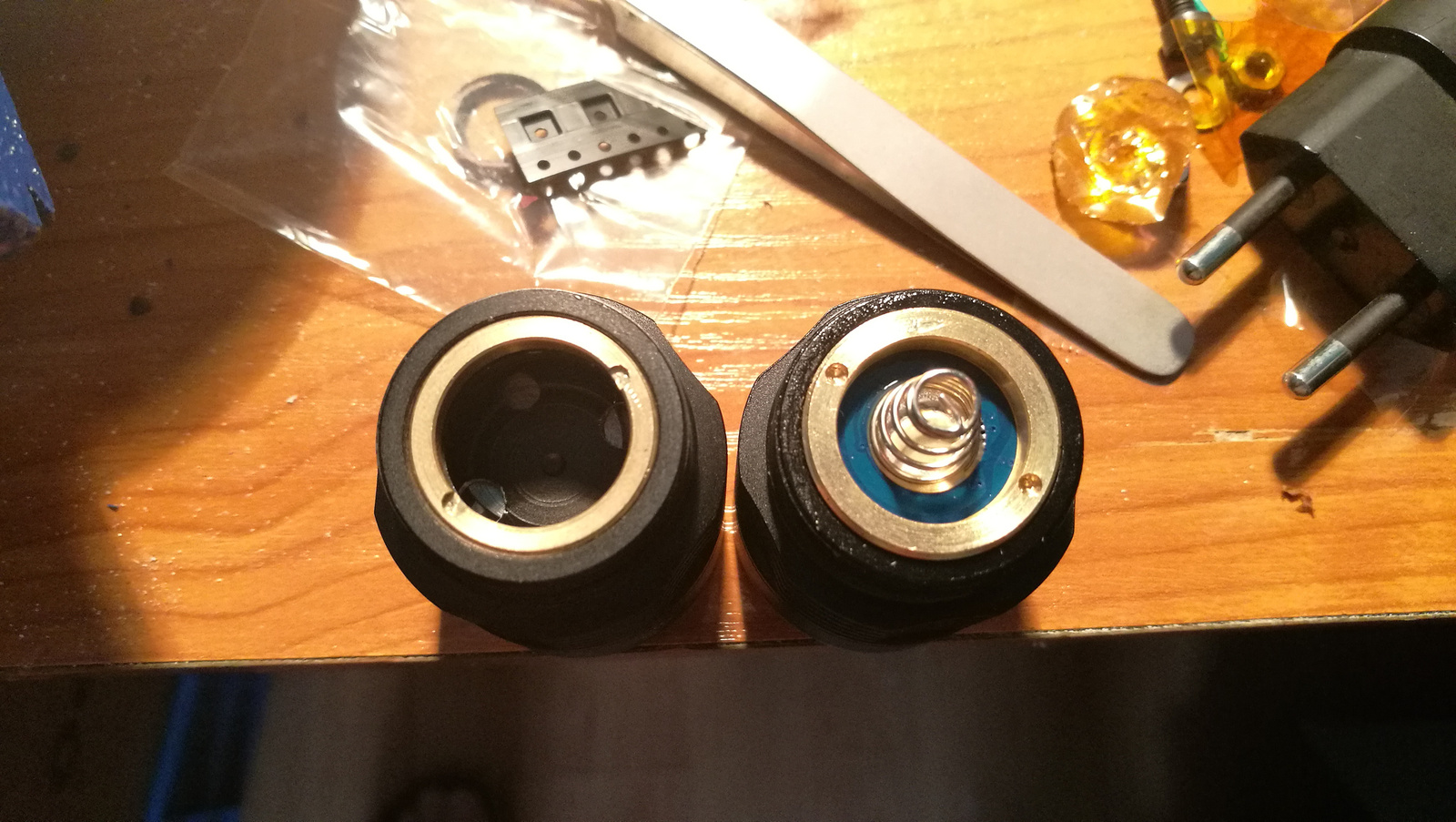 Tube head ends looks like the same.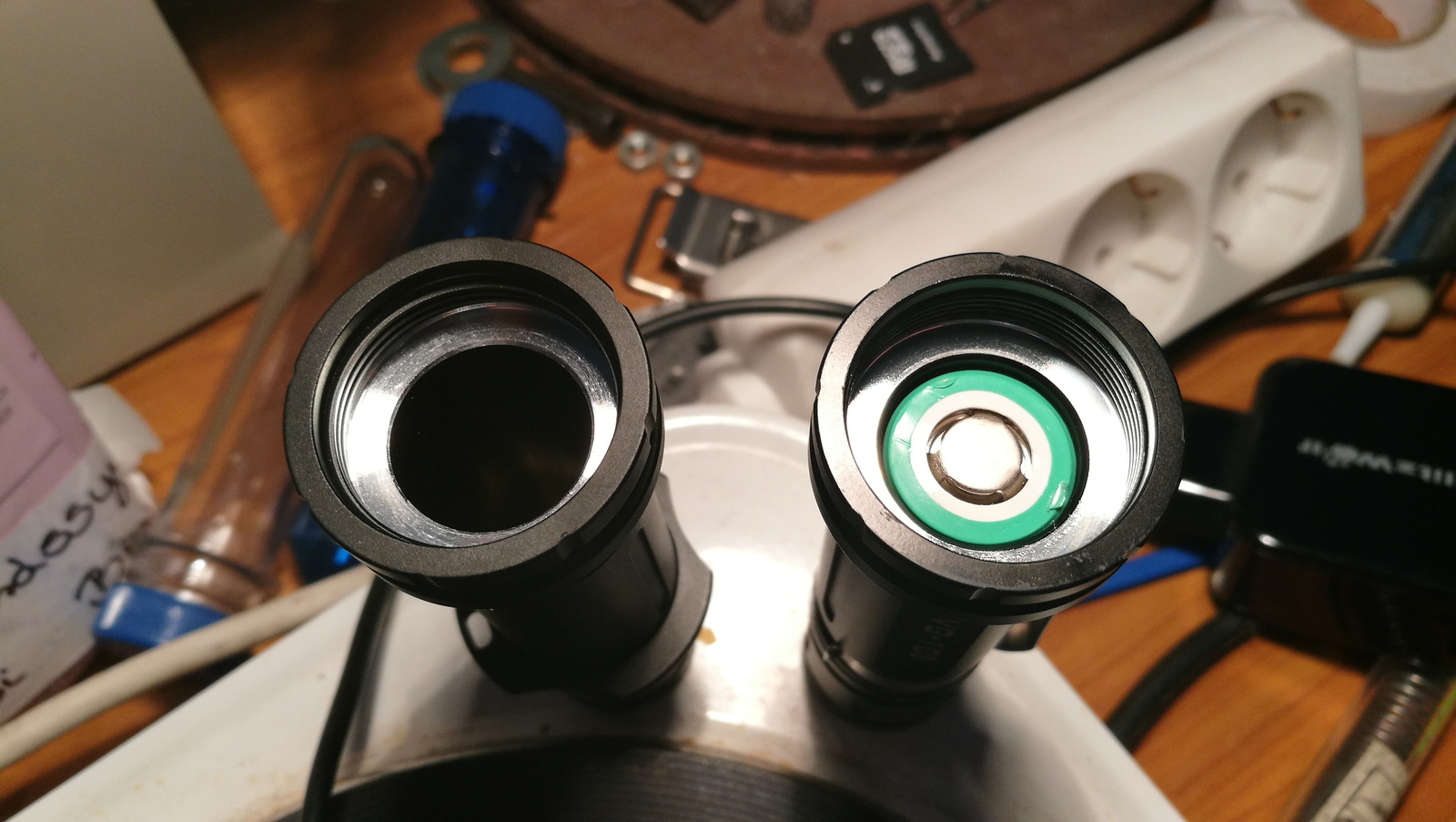 The new one has more length finned on the head.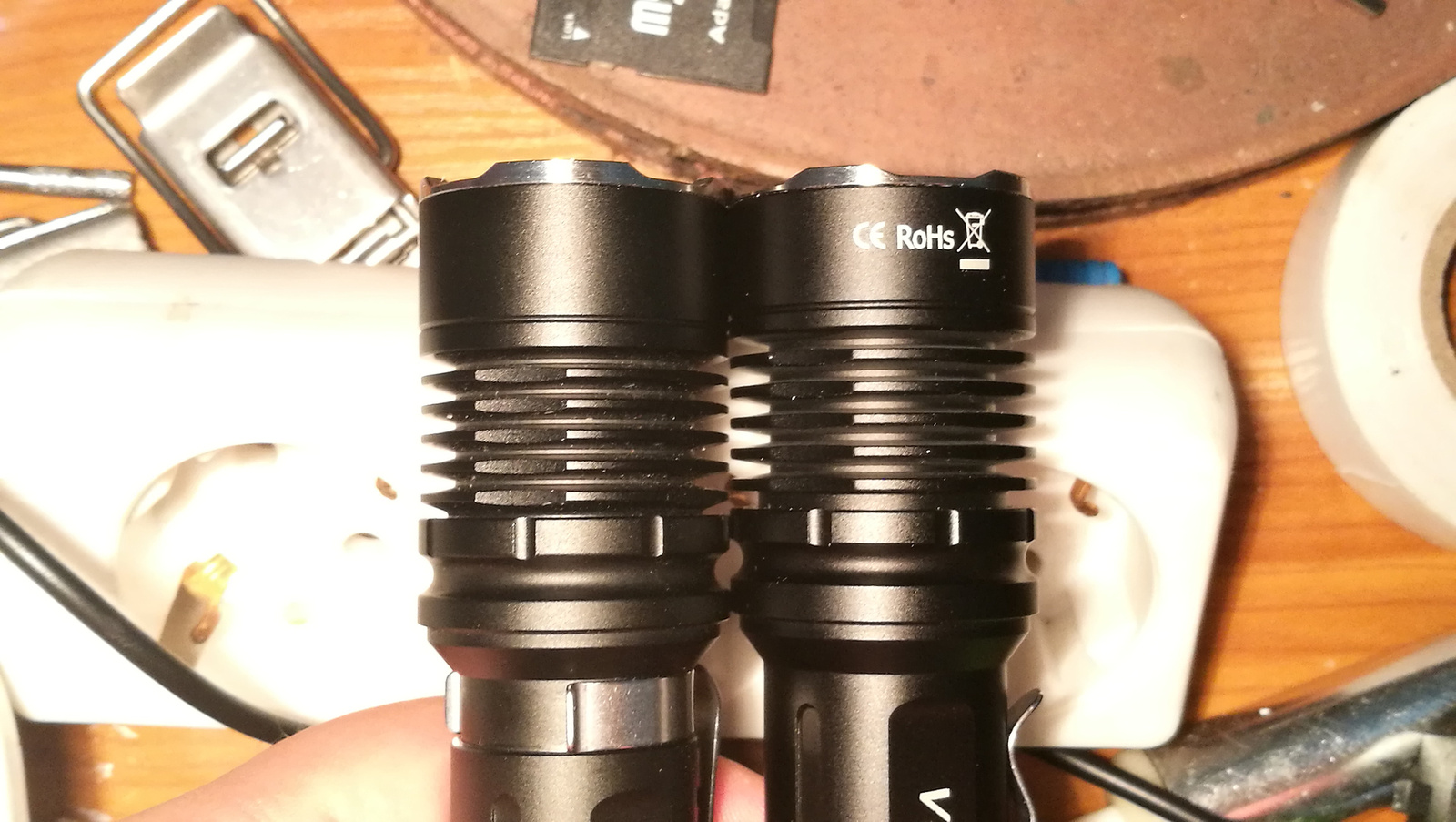 The threads are perfect and well lubed.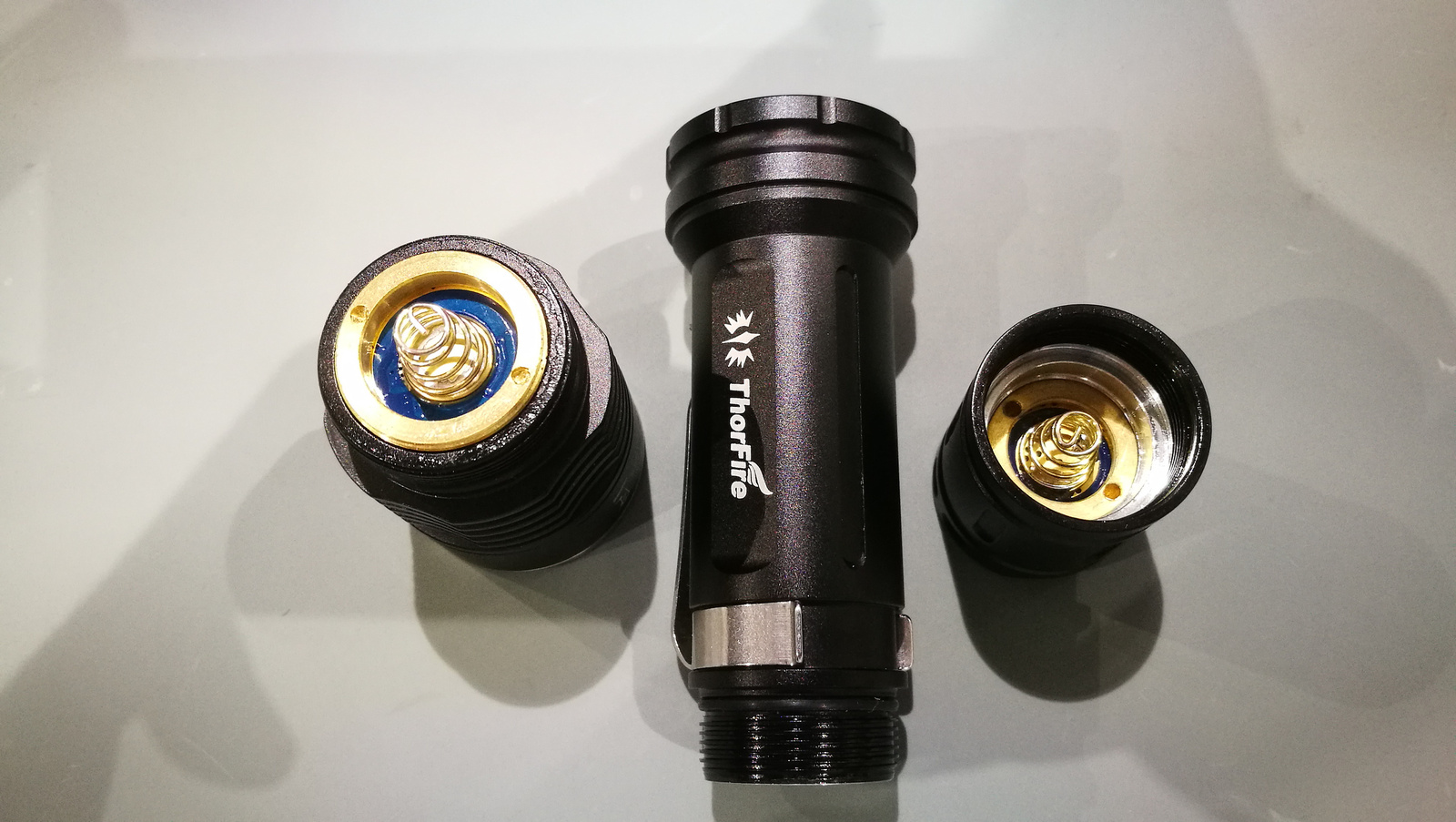 The tailcap has holes for lanyard and has thump cutout. It can tailstand. The rubber button is very soft.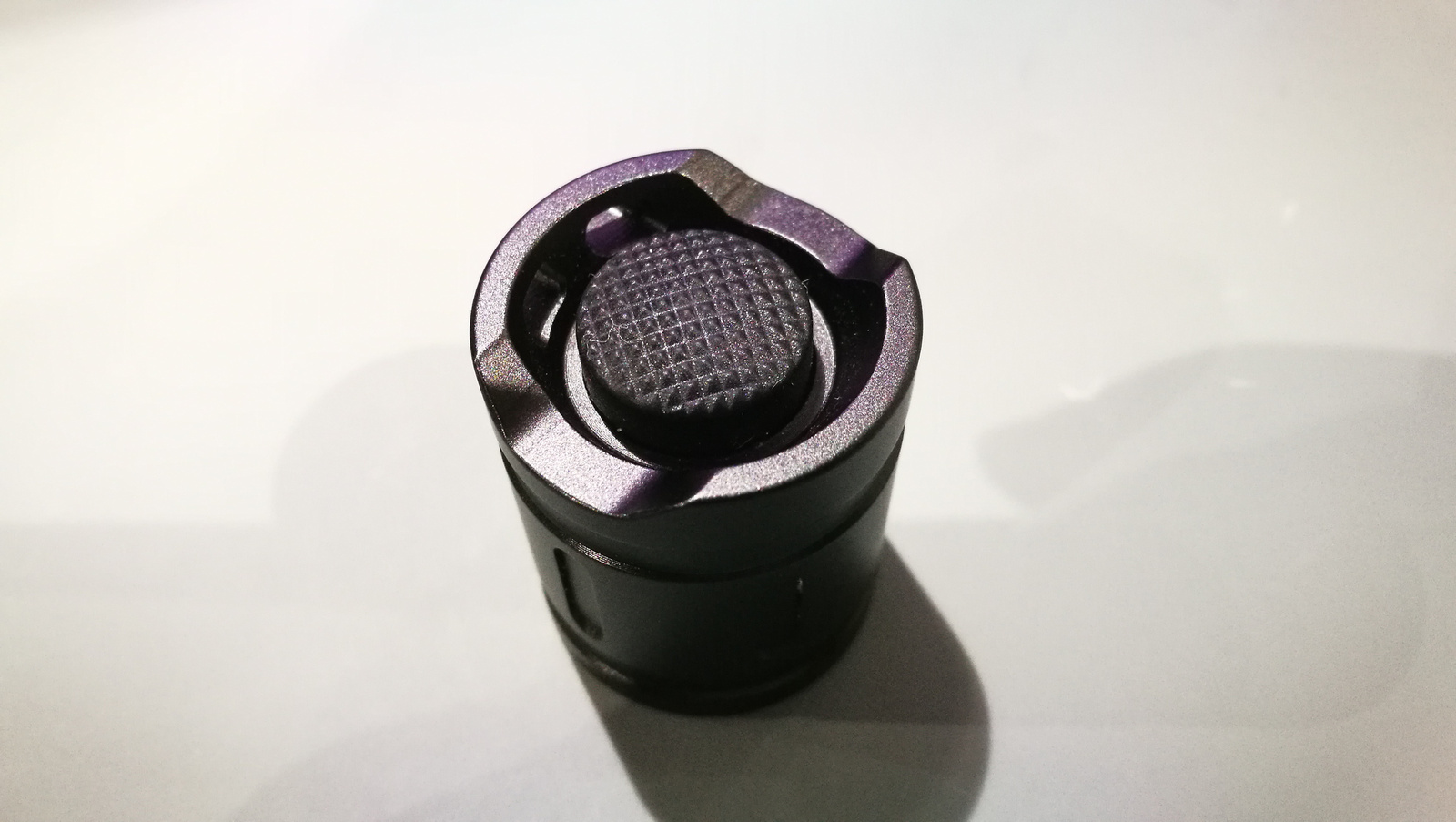 Beam:
Thorfire VG10S XP-L2: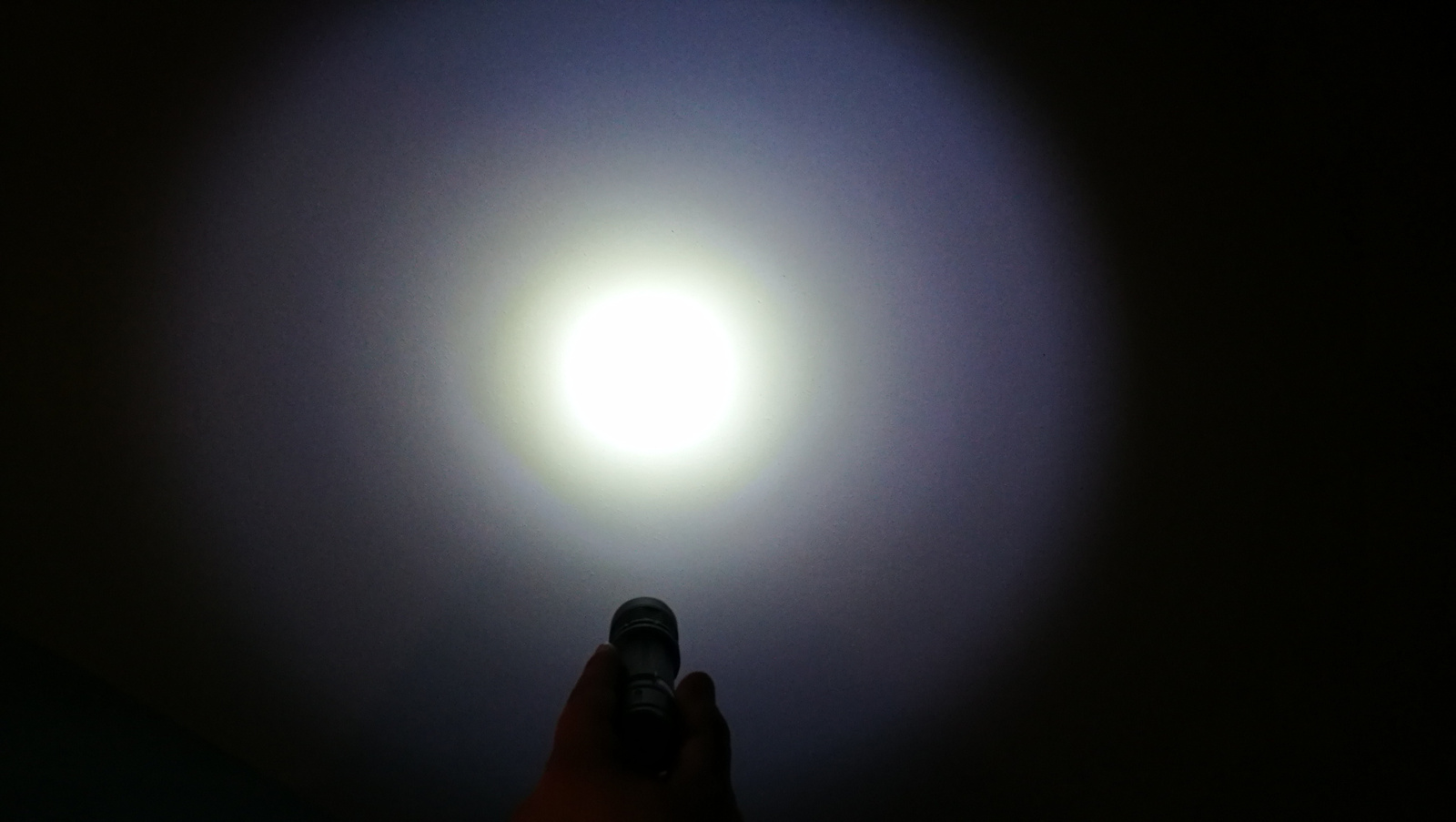 Convoy C8 XP-L HI V2 1A: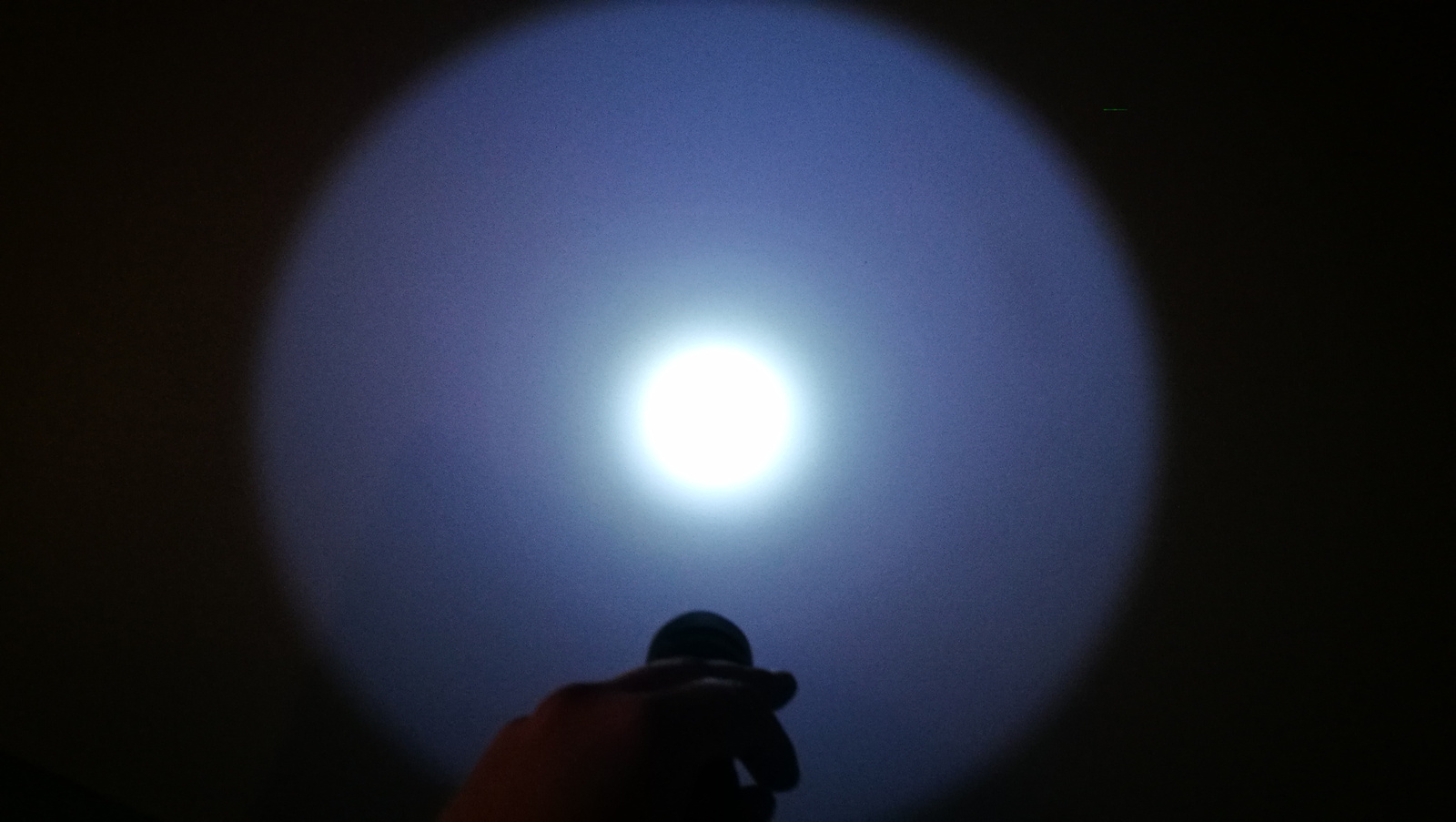 Packaging:
It came in a cardboard box with a user manual, a lanyard and some spare O-rings.
Performance:
It has 4 modes. A ridicuolusly low moon which called firefly by thorfire. And three higher modes. For the mode spacing I think there is too big jump from firefly to low and there is not much between mid and high. It has a hidden strobe. You can reach it with fast doubble tap. It has mode memory. It has the same hesitation between mode changes like the VG15S. You tap the switch and then after half a second it changes the mode.
Currents in modes:
Firefly: 0,0048A
Low: 0,1A
Mid: 0,7A
High: 3,5A
And I measured 1329 lumens at start
Intensity is measured at 10m: 12200 Cd
Throw calculated at 220,9m
The beam profile is close to a Convoy M1. It has hot spot but not small as a C8. So it is a very good all around light. Except somebody like white wall hunting. The spot has a yellow corona because of XP-L2 SC5 technology.
I dont know if it steps down from high but I will try it.
It handles heat well.
Here is the video of max mode heating up:

Edit: heating up video added
—
Reviews: Olight Seeker2 pro, Lumintop GlowI, Sofirn SP36, Convoy 4X18A, Convoy M21C, Brinyte SR8 Rescue Angel, Astrolux MF01 mini, Astrolux FT03S, YLP Sherp S15, Sofirn SP40, YLP Panda 3R and Unicorn, Armytek Prime C1 Pro, Acebeam M50, Imalent MS18, Convoy M3, Nitecore TIP2, Imalent RT70, Wuben T70, Sofirn SP32A, Thorfire VG15S, Thorfire VG10S, Thorfire TG06S
Mods: Imalent MS18 dedoming, Astrolux MF01-20K, Small sun T08 MT-G2, Eagle eye X6 triple XPL, Ultrafire F13 MT-G2, Convoy C8 XHP70, Solarstorm T3 triple XP-L HI
Big flashlight measurement and beamshot collection
3D printing stuff for flashlights
My flashlight related Instagram