Efest IMR18350 700mAh (Purple) 2017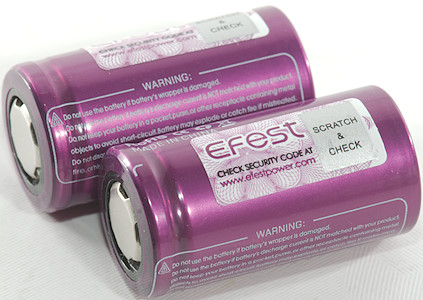 Official specifications:


Size: 18350 (18.3mm diameter x 34.63mm long)

Type: Li-Mn (Rechargeable)

Rated Capacity: 700mah

Max Discharge Current: 10.5A

Voltage: 3.7V

Protected: No

Style: Flat Top

Weight: 28g

Initial Impedance: 15mOhm


This is a high current 18350 cell.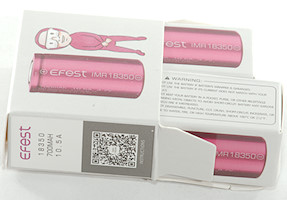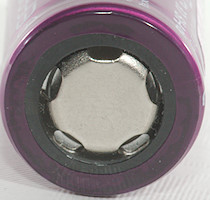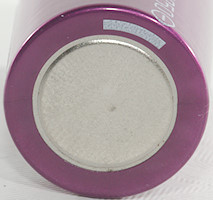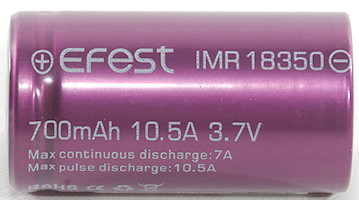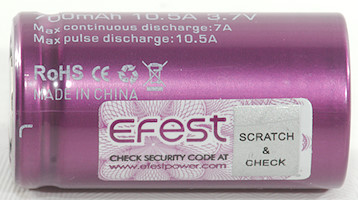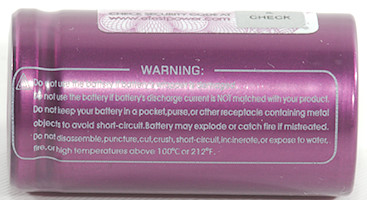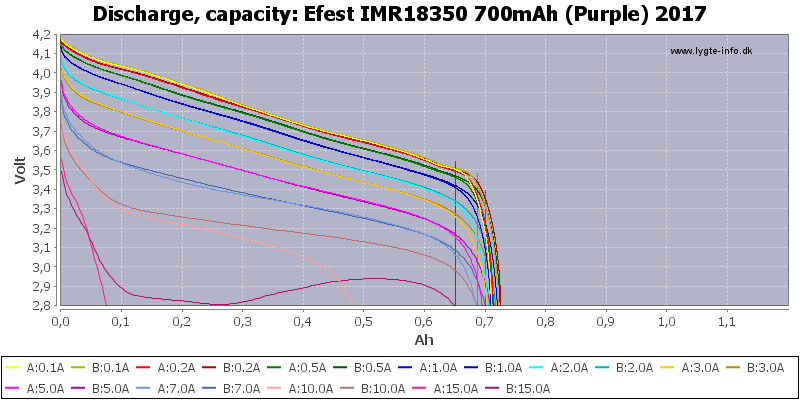 The discharge curves looks good with nice tracking up to 7A. At 10A one of the cells has problems and at 15A both cell are serious over loaded.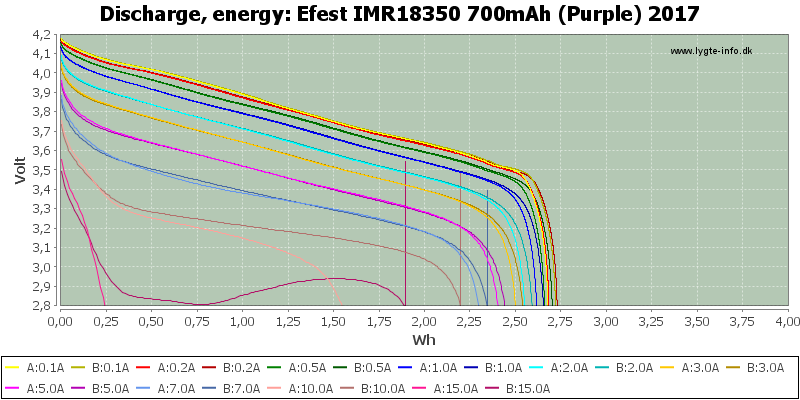 Conclusion
The cell has good high current capability, the capacity is fine, but it is not a high capacity cell.
Notes and links
The batteries was supplied by Efest for review.
How is the test done and how to read the charts
How is a protected LiIon battery constructed
More about button top and flat top batteries
Comparison to other LiIon batteries