Sofirn AAA 1800mAh (White-Black)



Official specifications:


Voltage: 1.2V

Chemistry: Ni-MH(Nickel Metal Hydride)

Capacity: 1800mAh

Rechargeable Times: up to 1000 times


Maximum temperature raise at different discharge currents: 1A:+2,3°C, 2A:+5,9°C, 3A:+9,4°C, 5A:+13,6°C
NiMH
AAA
cells with ridicules capacity specification.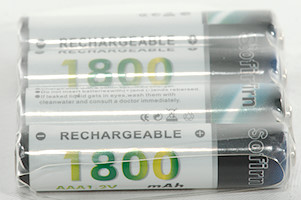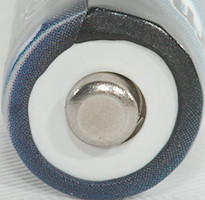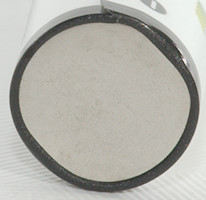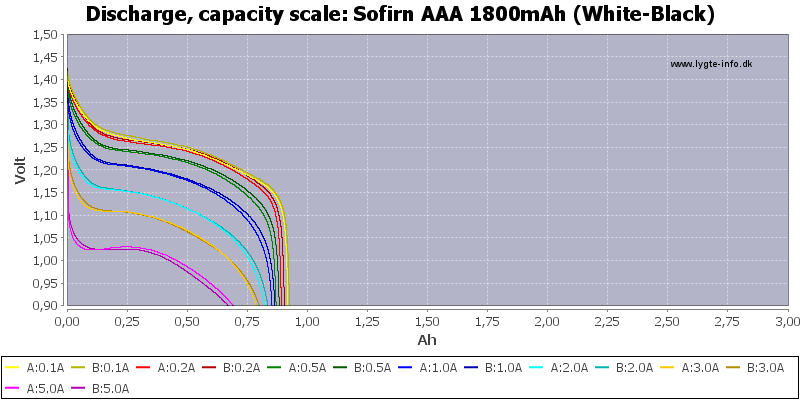 The discharge curves looks normal for NiMH
AAA
cells and capacity is also about average.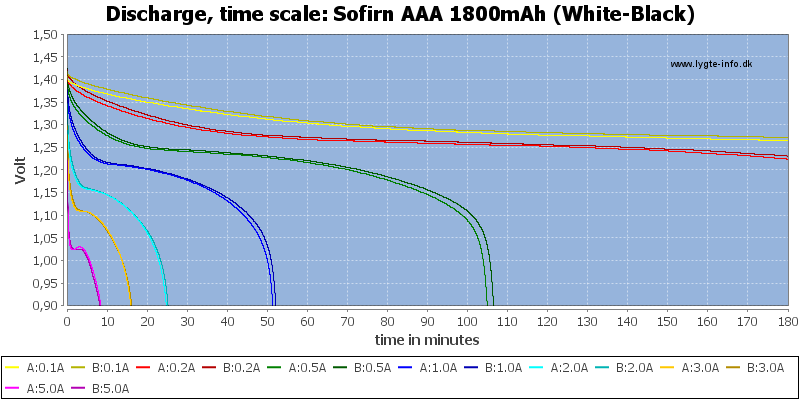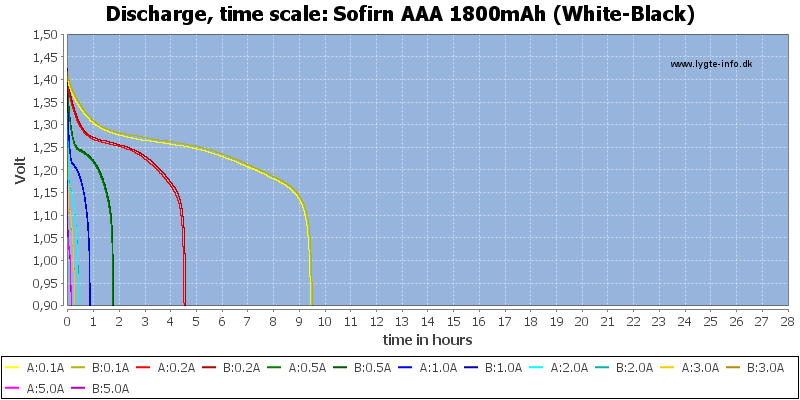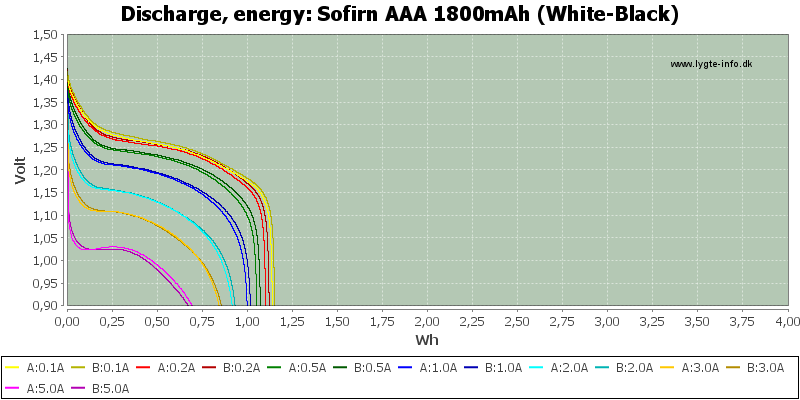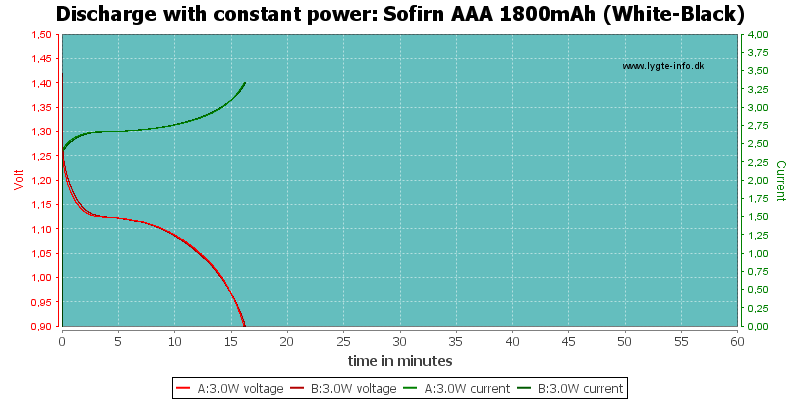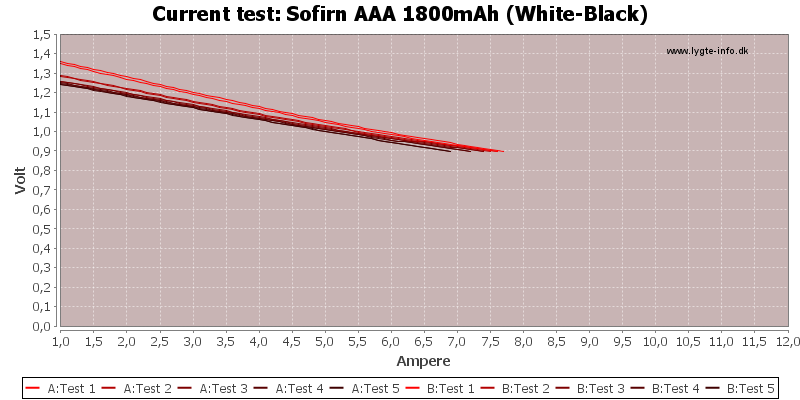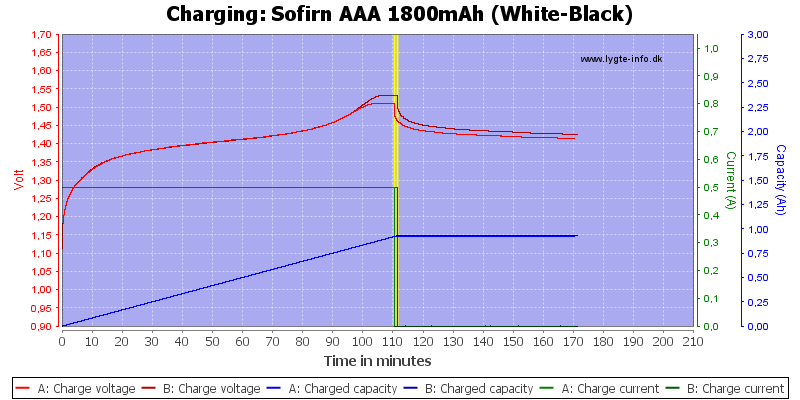 Conclusion
The batteries are way below rated capacity, but their actual capacity is fairly good.
Notes and links
How is the test done and how to read the charts
Compare to other AA/AAA batteries: Alkaline/NiMH/Lithium