You can buy Nitecore MT22A at
➤ AMAZON
➤ ALIEXPRESS
➤ BANGGOOD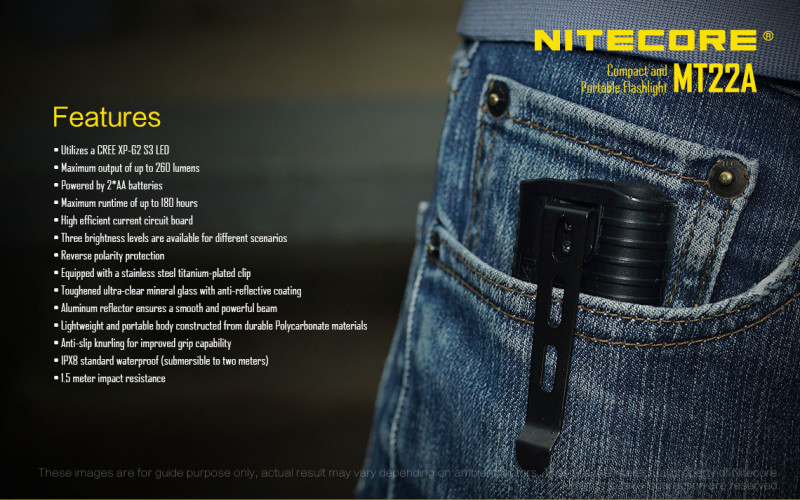 PACKAGE AND APPEARANCE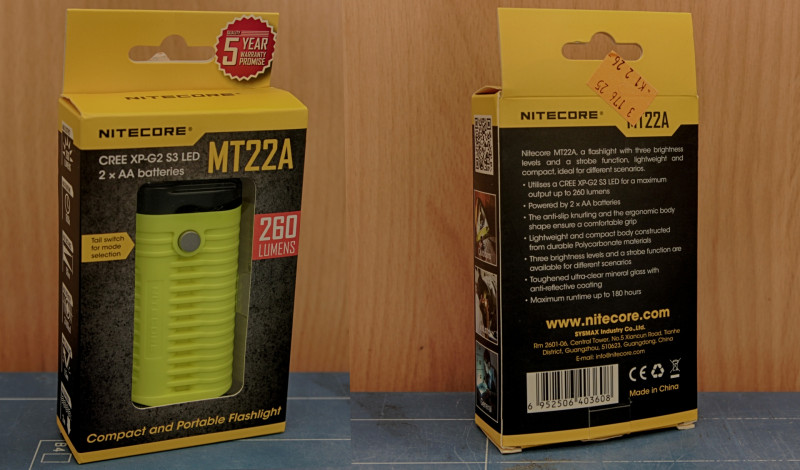 If you`ve seen any other Nitecore package, you`ve seen them all ) So this one is the same black-yellow cardboard box, which includes:
MT22A
Lanyard
o-ring
warranty-manyal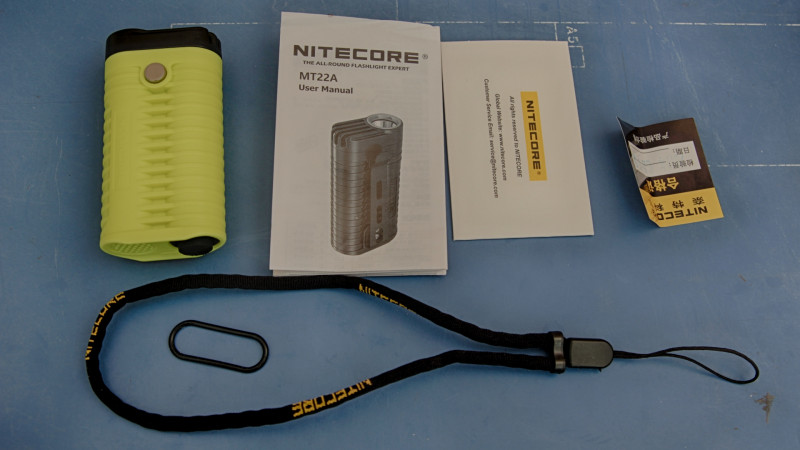 There are a choice of black-brown-yellow color, i`ve chosen last one as i think that this color makes it really easy to locate flashlight if it get lost.
Besides unusual color, MT22A also looks quite peculiar but attractive. That is just short, 8cm long rectangular plastic stuff, little bit more than AA itself. Grip is good, as body has a lot of ribs. With batteries inside, flashlight weights only about 100g.Flashlight body is made of policarbonate. that` why it is so lightweight. Well, i find it`s outlooking quite futuristic.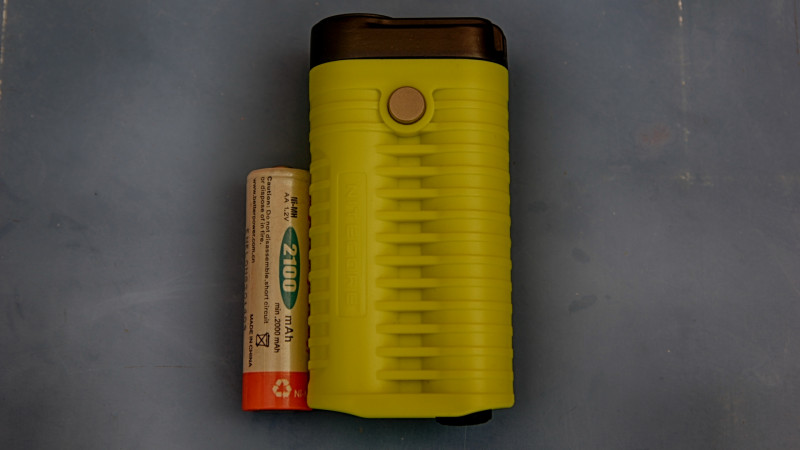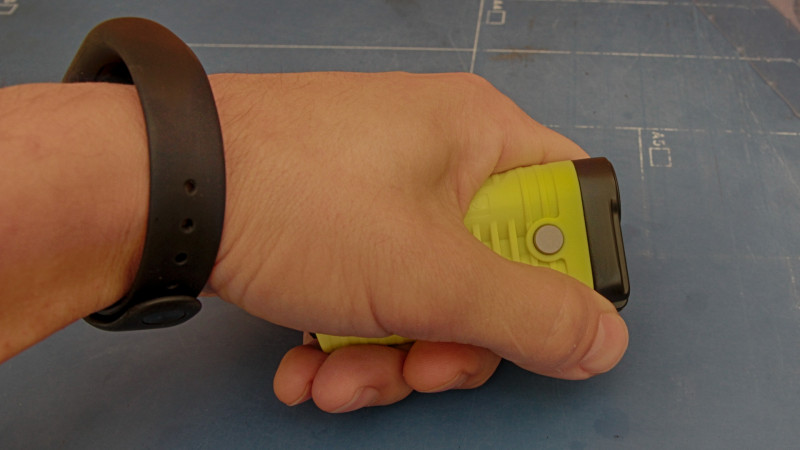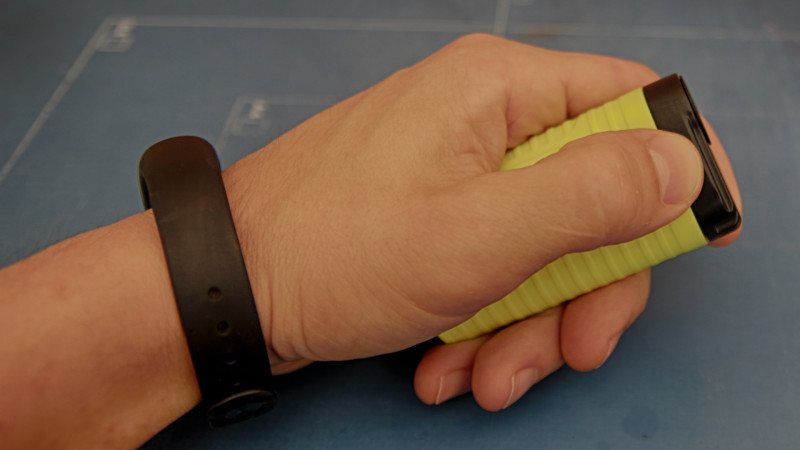 You can use clip or lanyard. As flashlight is quite thin, you can carry it inside pocket, like as at promo-photo.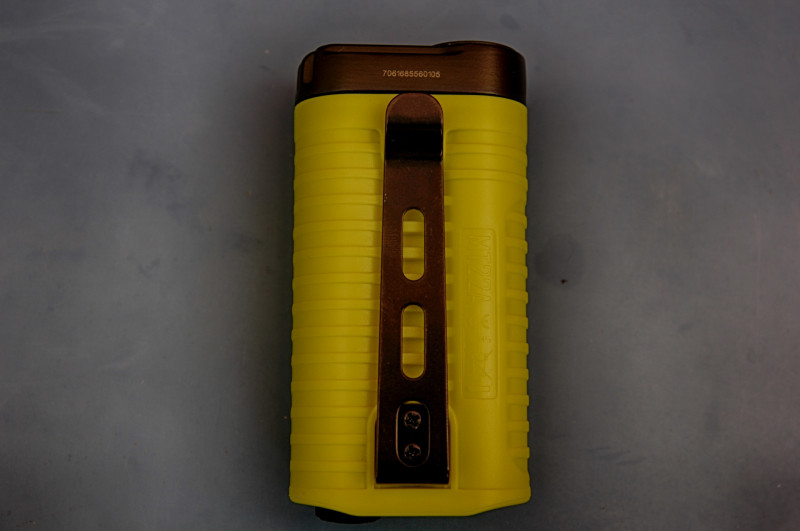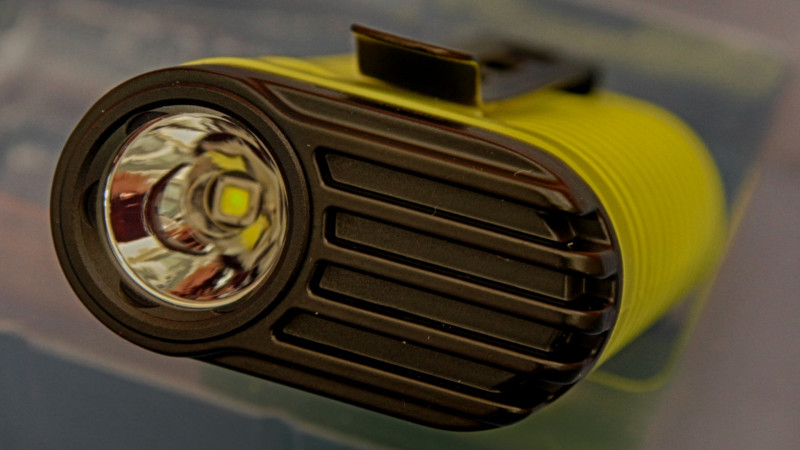 You have to press the side button to detach head.My finger always tries to press side button to turn the light on-off, but in reality you have to use tail button. there are some cooling ribs at front of head (which one is aluminium one, of course)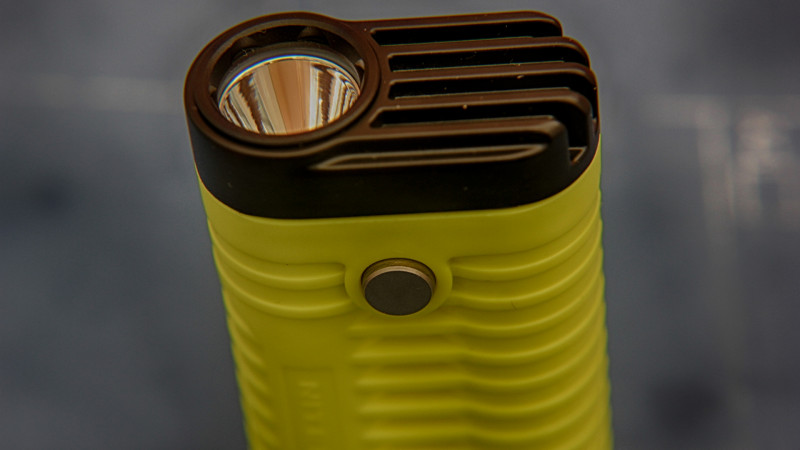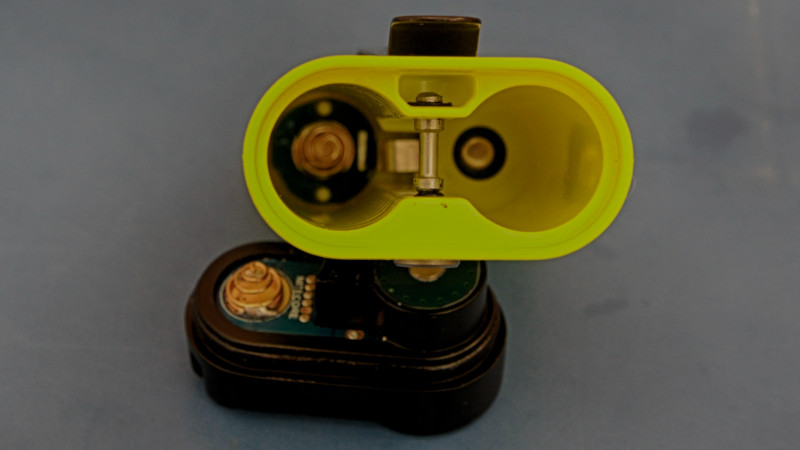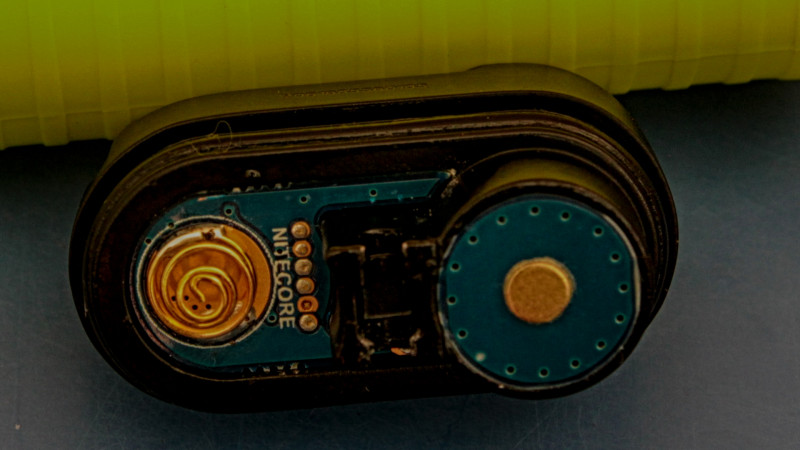 Reflector is SMO small, exactly what you ecpect from AA flashlight. There is a XP-G2 S3 at the bottom.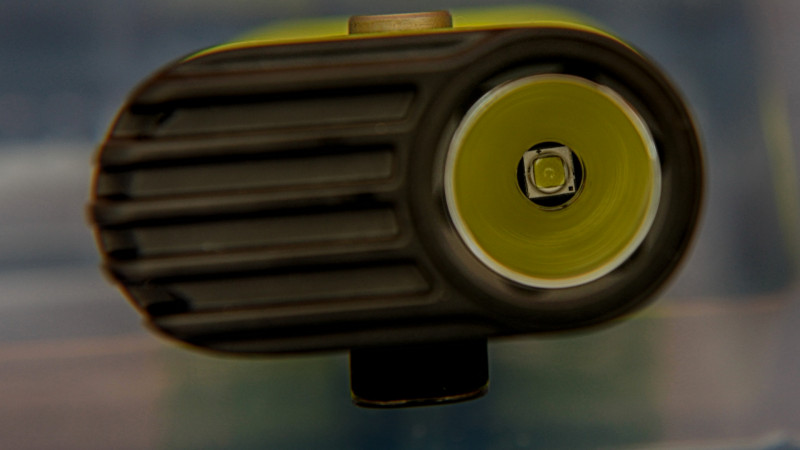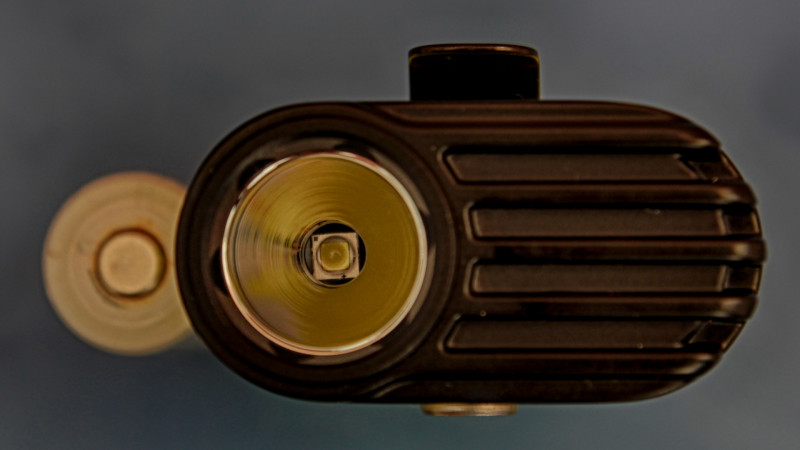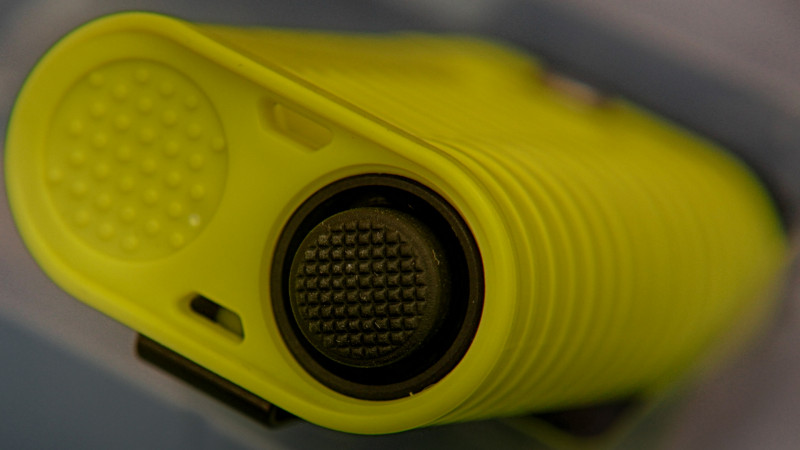 Each battery has just one spring, and battery compartment is the same as in EC4 – i find it a good compromise between size and runtime.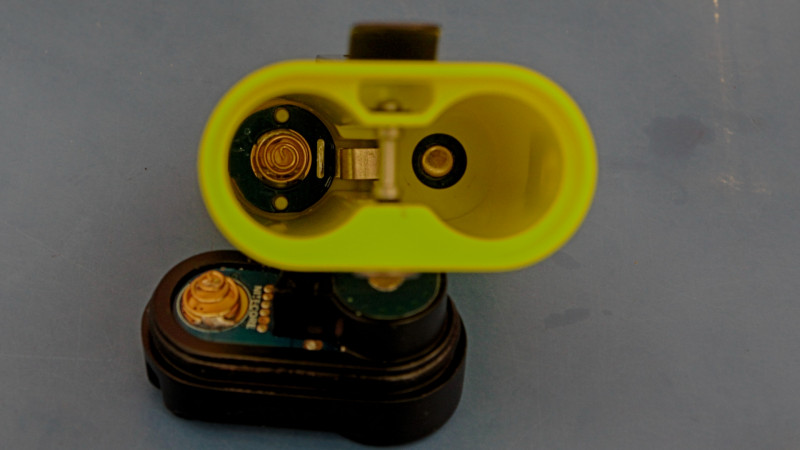 that` all i can say about appearance, which i like. Grip is good, MT22A fits palm of hand very well.
UI
Quick halfclick (or fullpress) tail button and cycle throw modes. That is UI we`ve seen in a lot of lights. But here, i strongly think that product manager sabotaged everything about UI.
1) no memory modes.
2) always start with High, then Mid-Low-Strobe. So in darkness, prepare to get brightest mode right from the start. That is not that bright, of course, but anyway, why?
3) yes, there is a strobe right like in cheap "cr*pfires". It is not hidden and you must face it everytime you browse throw modes.
that would be so easy to make hidden strobe-sos mode with quick double click. Or get rid on this at all, who will cry about absence of Strobe in such a light?
So easy: Low-mid-high, hidden (or no at all) strobe. that`s it.
what we`ve got here is a failure to communicate between users and R&D. So we get what we get…
I, personally, find UI disgusting. All others review politely skipped this problem.
I don`t care, i have to make my reviews as honest as it is possible. If someone from Nitecore reads this – please pay attention.
Of course, user can use this flashlight – but, you know. that is no convenient use.
PERFORMANCE
No PWM-shimmering at any mode. Light is CW.
AS there is a quite small reflector, there is no real hotspot, but still, light goes further than in case of OP. That is tipycal for small pocket lights, so i bet you know what i mean.
Sets of mode is convenient, low is Ok for shelf-searches or keylight (after your yes get adopter from High mode in which MT22A starts everytime)
Mid is good for regular size room, and is optimal for runtime\brigntness ratio.
High is also ok for indoor, not too bright, but also will be usefull outdoor in something like 15-20m range.
There is a 10m time stepdown to 70%, about 180lums.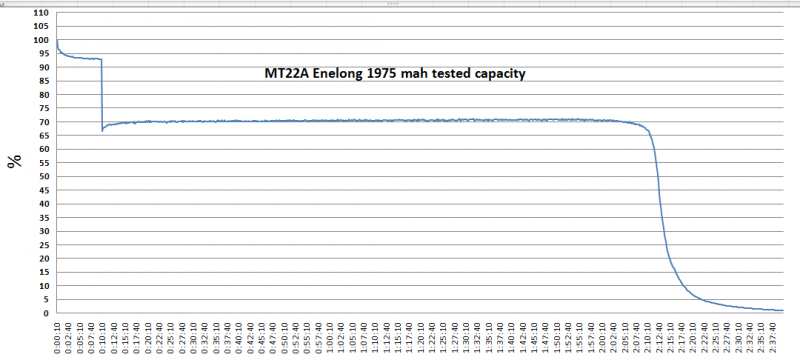 what about light – i`ve got no complaints, that enough for most of occasional needs. If you have a pair of good batteries, like Eneloop Pro, that would be really good runtime at high (chart is taken from here)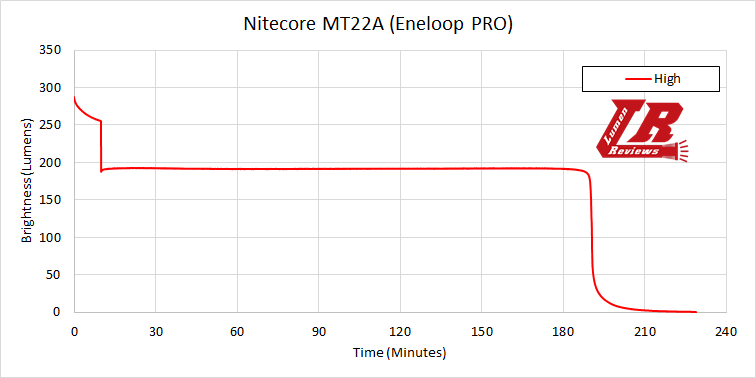 OVERALL
Interesting thing, that might be a way more useful if nitecore bothered to call focus group or just anyone who really use fflashlight, not collect or produce them.
MT22A has nice and attractive appearance, employ good idea of 2xAA power supply and provides with reasonable amount of light. I applouse, that is fresh new for pocket light. but then i want to wear big and heavy boot and cick ass of product manager for UI.
Still, if you need some occasional light to store in car (AA will last for years) or just make a present to a kid, who will not wine about UI, as for kid that would be a minor problem – this light still can be a good choice.