PKCELL ICR14500 750mAh (Blue)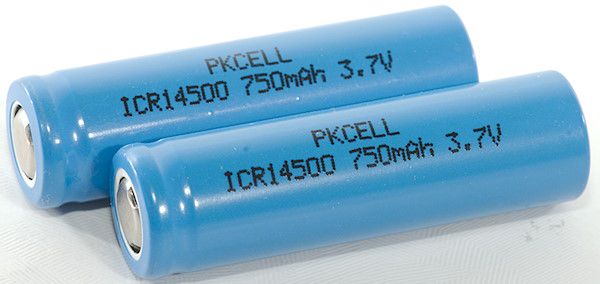 Official specifications:


Brand:

PKCELL



Model: 14500 Rechargeable 3.7V Lithium Li-ion Mod Battery

Voltage: 3.7V

Storage Voltage: 3.7-3.9V

Charging Cut-off Voltage: 4.2V

Discharge Cut-off Voltage: 3.0V

Capacity: 750mAh

Norminal Capacity: 720mAh

Size: A 14.3*50.0mm

Weight: 19g

Protected: NO

Battery top: Flat top

Max Constant Charging Current: 750mA(1C)

Max Constant Discharging Current: 1500mA(2C)

Material: Lithium Li-ion

ICR



Recharging cycles: At least 500cycles


A new brand of 1400 cells, it is any good?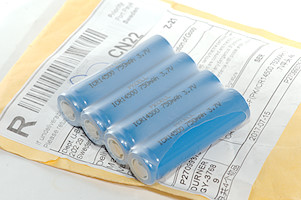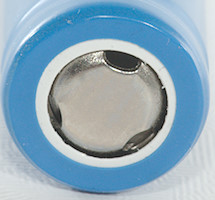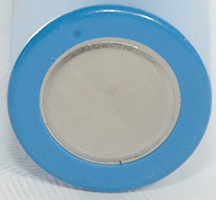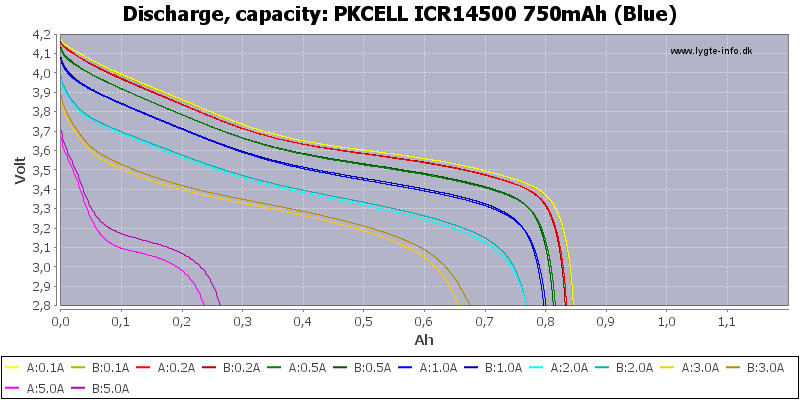 Discharge curves looks good, the two cells tracks very fine and can easily deliver the rated 1.5A and still maintain rated capacity.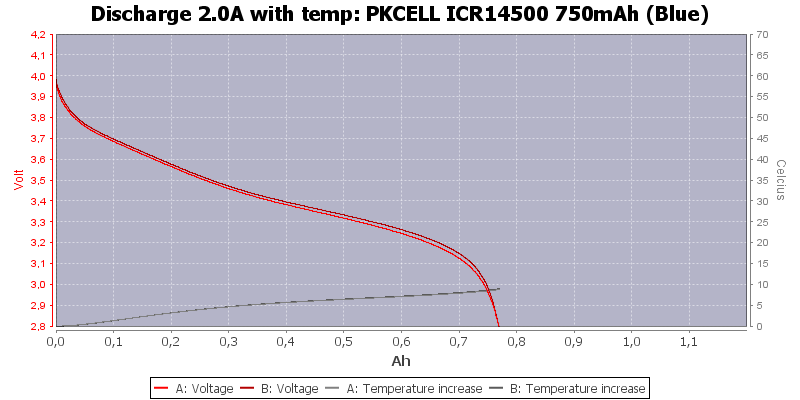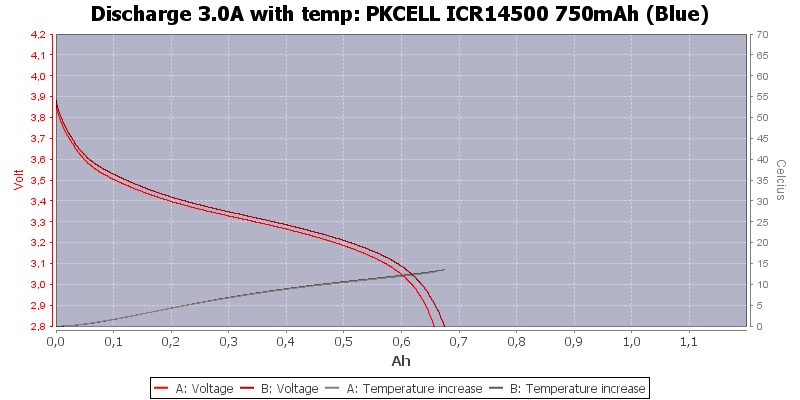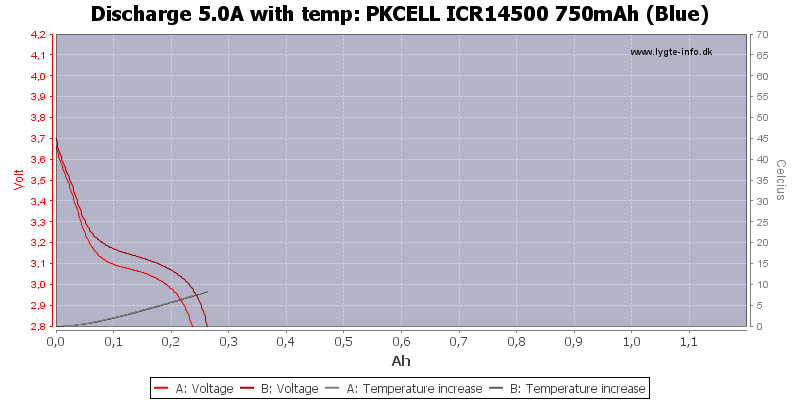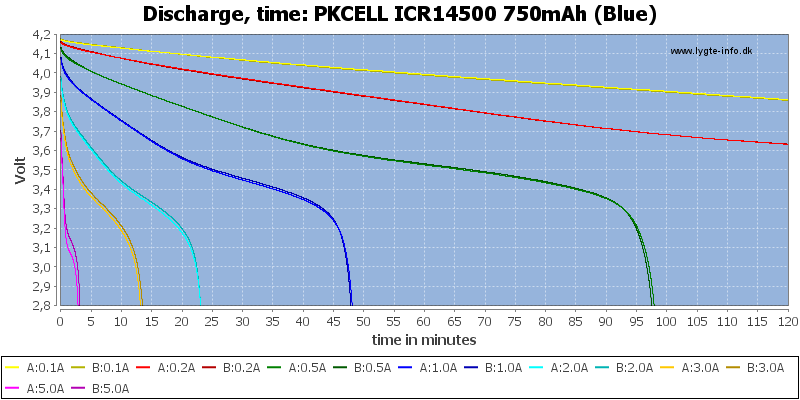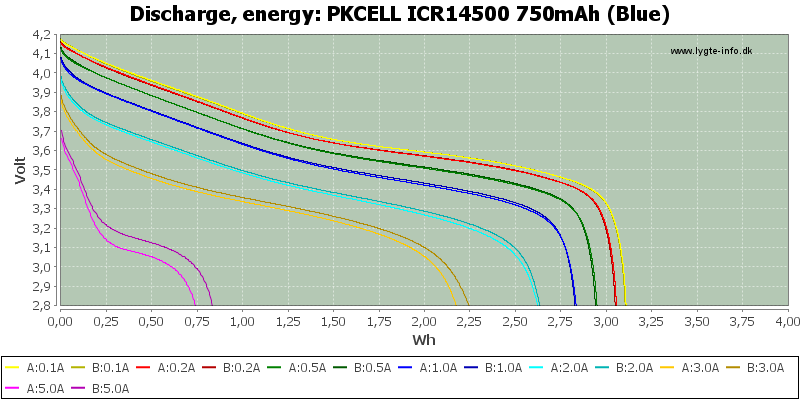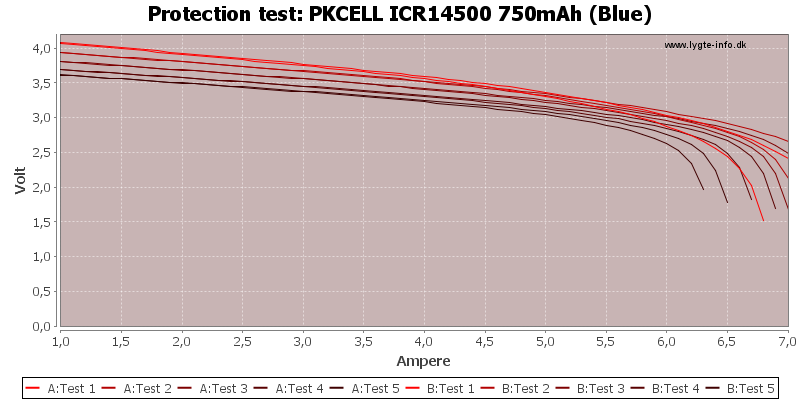 Conclusion
This cell has good capacity and can deliver some current (It is not high current).
It looks like a good cell for current up to about 2A.
Notes and links
How is the test done and how to read the charts
How is a protected LiIon battery constructed
More about button top and flat top batteries
Comparison to other LiIon batteries