UltraFire TR18500 1600mAh (Blue)


Official specifications:


Voltage: 3.7V

Chemistry: Li-ion

Capacity: 1600mAh

Weight: 40g

Color: Blue


A 18500 form Ultrafire.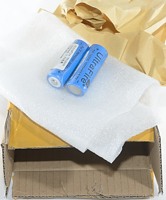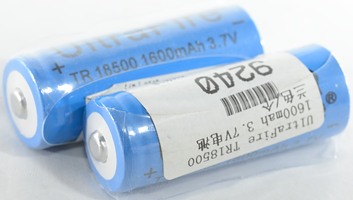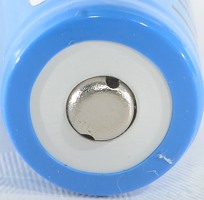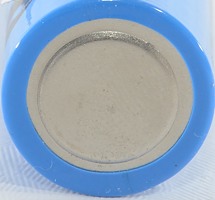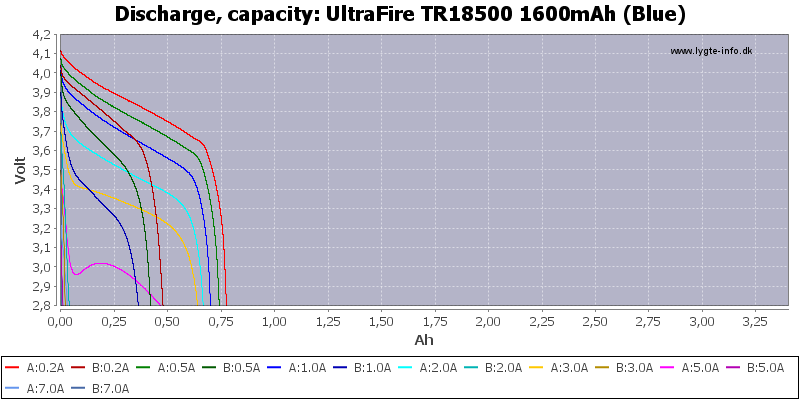 This is not good discharge curves, one cell is about 750mA and can handle up to 3A, the other cell is 500mAh and can handle up to 1A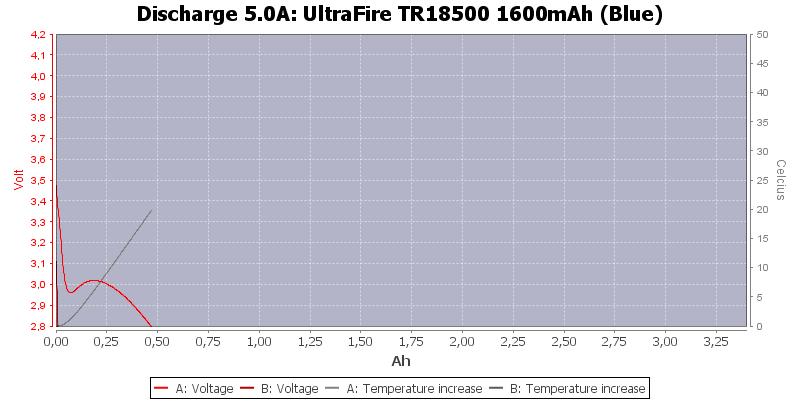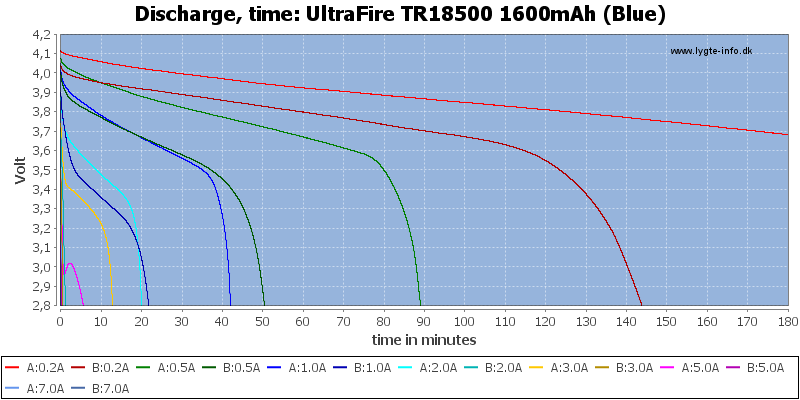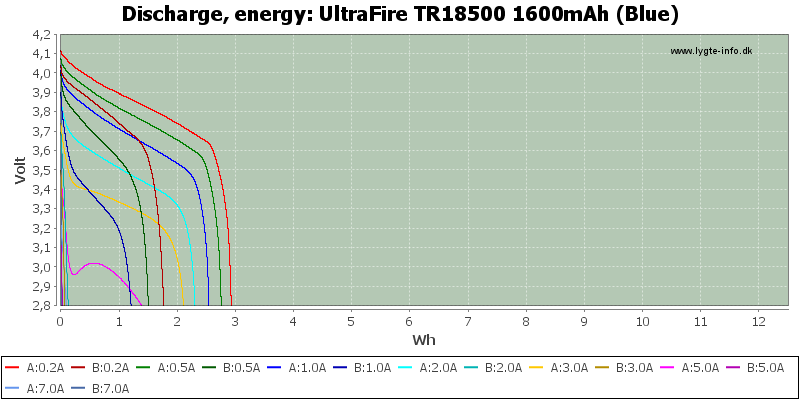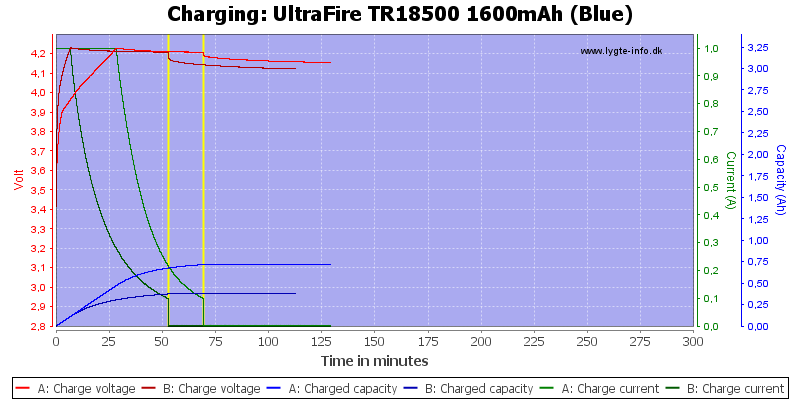 Conclusion
The Ultrafire brand is not the highest quality, this time I got a bad cell and a very bad cell.
My rating is bad cell, stay away from them.
Notes and links
How is the test done and how to read the charts
How is a protected LiIon battery constructed
More about button top and flat top batteries
Compare to 18650 and other batteries