Unknown LI26350C 2000mAh (Purple)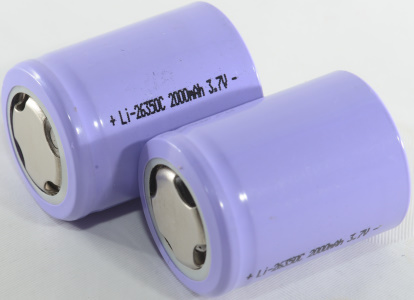 Official specifications:


Battery Capacity (FastTech Tested): 2000mAh

Battery Capacity (Mfg Rated): 2000mAh

Battery Chemistry:

INR

– LiNiCoMnO2

Battery Feature: Rechargeable

Battery Form Factor: INR26350

Battery Maximum Voltage: 4.2V

Battery Minimum Voltage: 3V

Battery Rated Voltage: 3.7V


I do not know the brand of this 2635 battery, this size is rather uncommon (It is about half the length of the more common 26650).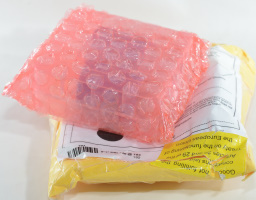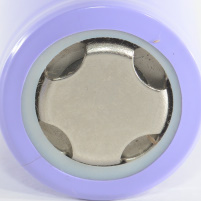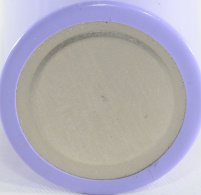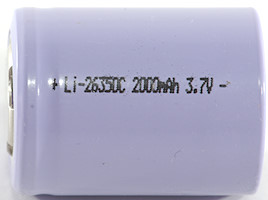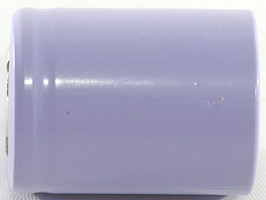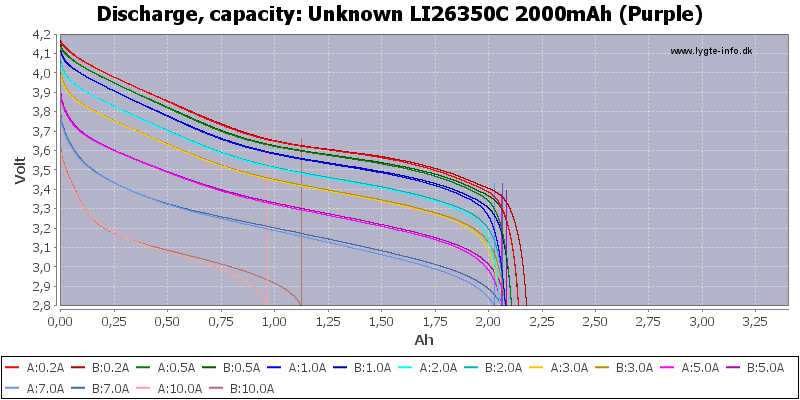 Discharge curves looks fairly good and the battery has constant capacity up to about 7A.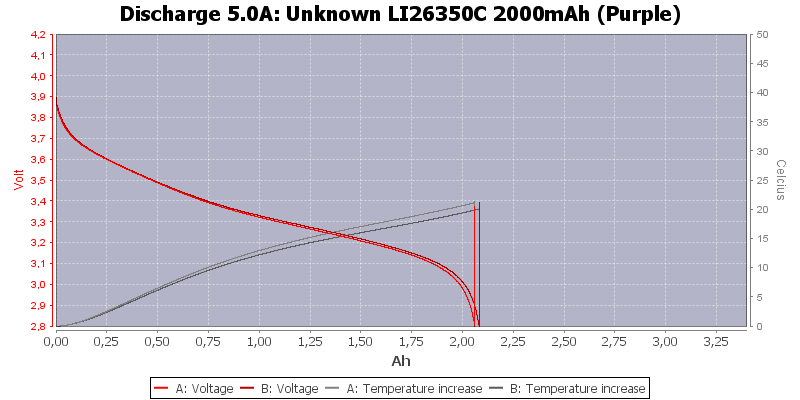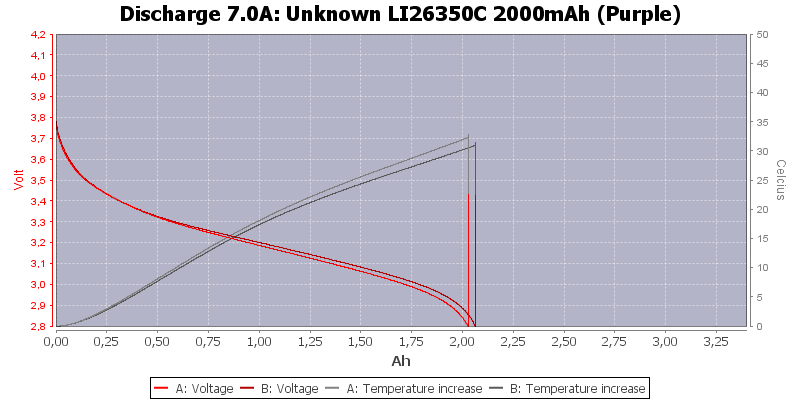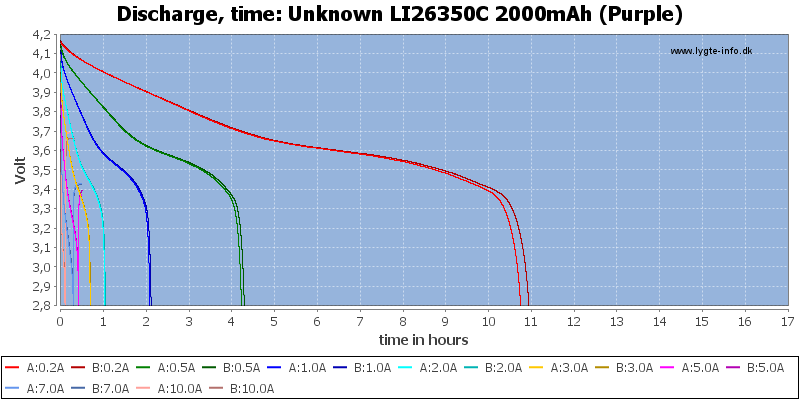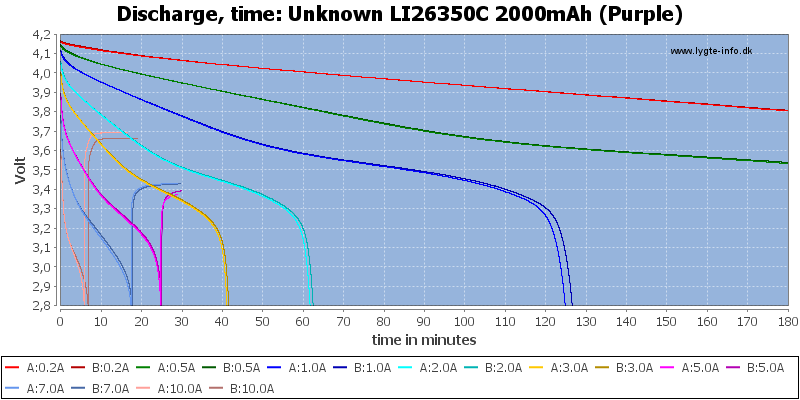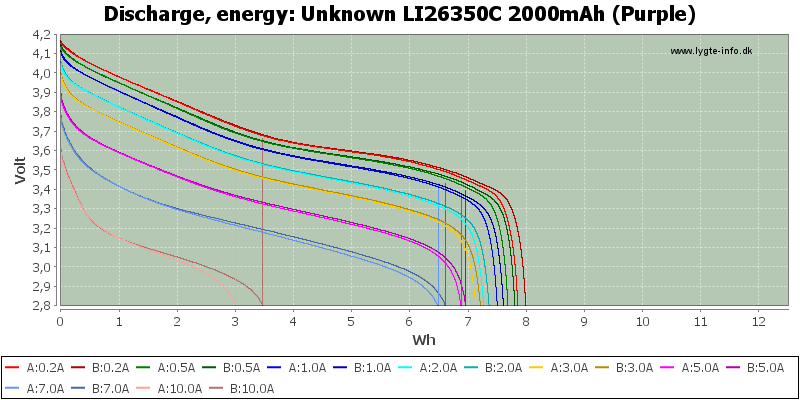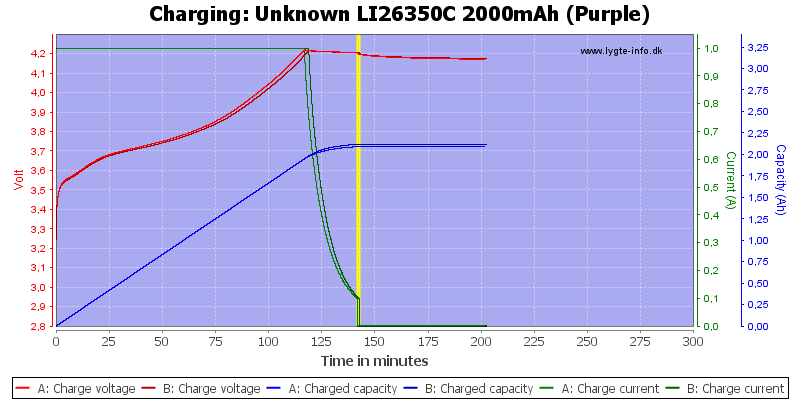 Conclusion
A uncommon size, but if you need this size the battery is fairly good (The performance cannot match the larger 26650 cells)!
Notes and links
How is the test done and how to read the charts
How is a protected LiIon battery constructed
More about button top and flat top batteries
Compare to 18650 and other batteries
Compare to 26650 and other batteries