EDIT5:
Sofirn has sent me two coupon codes:
18650 version C8F
20% off code: 20QSPTUA
SF14
20% off code: 2045TU4G
EDIT4:
Sofirn choosed to go for dual switch and update the firmware. The new design is not only a thicker tube. They added some slots in the head but mostly keep the old C8 design. The cooling slots only the under side of the head but maybe this will change and add two on the top also. The tube finally got knurling and the tailcap also got some block design to make easier to grip and twist.
The leds will be the same XP-L but that may change. The side switch has now red and green battery indicator leds which will work. It is not clear that it will have a 18650 adapter tube or it will be sold separately. The MCPCB shelf will be bigger diameter to make modding friendly and definietly they make a host version of this also. The host maybe can bought in a single side switch version.
The tail switch will be forward clicky. If the light is on, you can press and hold the side switch to stand-by mode or click the tail switch to cut off. If you need lockout, press tail switch.
So many thing not perfectly clear but it will make happen soon.: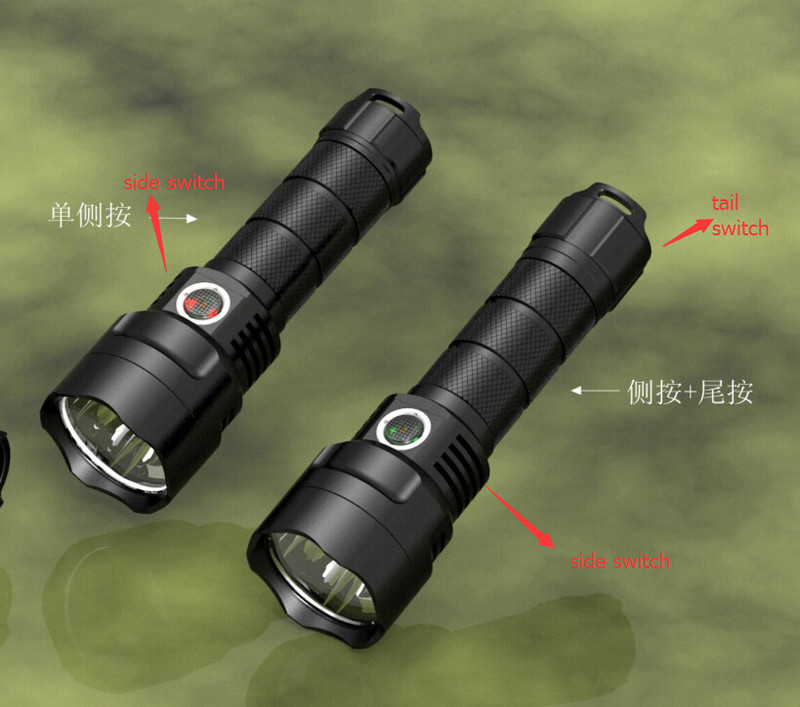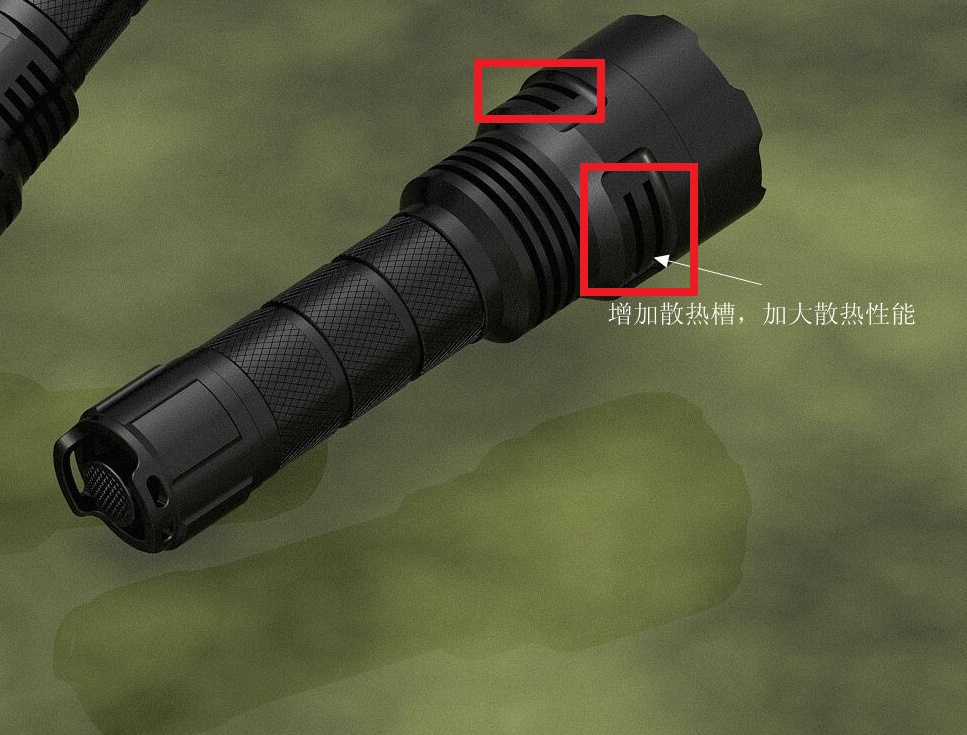 The firmware:
4 mode Groups planning:
Group 1: 300lm or 500lm
Group 2: 200lm—900lm—1800lm
Group 3: 10lm—200lm—500lm—1800lm
Group 4: Ramping from 1lm—-1800lm
In any mode, including OFF, hold 1 second to go to Moonlight /ML
In any mode (except lock-out ), Double-click to go to Turbo 3000lm, one click to go to the previous mode
Edit3:
21700 chosen by Sofirn. That is confirmed. And the driver size will be bigger to make modding easier. They want dual switch but it is not decided yet. Maybe it will be dual switch or switched tailcap can be bought separately. They told me there will be some changes in UI but I don't know the changes yet.
Poll is over
21700 and dual switch early rendering. Not final version: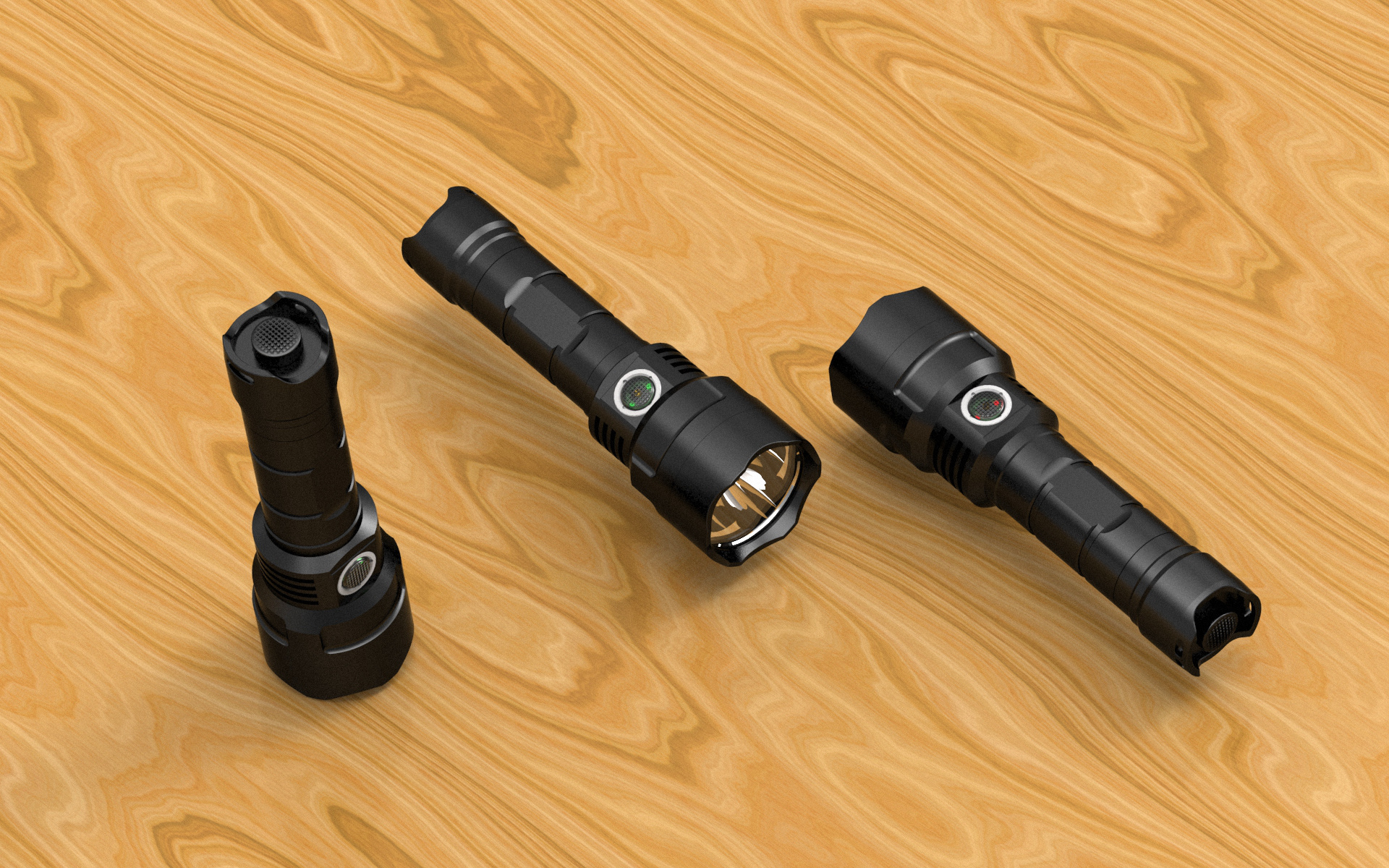 Old post about host:
Hi there!
Some of us waited for this to happen. I'm happy to asked Sofirn to make a host version of the C8F and now they made it.
You can buy it here in their aliexpress store for 13.78$ now.
It contains the host, switch board with switch, reflector, copper DTP MCPCB for XP footprint sized (3535) leds, and glass lens.
Id does not contains leds or driver.
It has 5,3mm thick shelf under the MCPCB so it is great for buildin powerful triple led lights.
One is on the way to me to accept my XP-L2 leds with a Narsil FW Fet driver
I like to see some builds later here so If someone order this host feel free to post it here.
EDIT:
My host arrived and I uploaded some photos to this gallery
EDIT2:
Corrected price
EDIT3:
Poll result: 21700 chosen by Sofirn, maybe dual switch.
EDIT4:
New 21700 dual switch design made and will be available soon.
EDIT5:
Coupon codes
—
Reviews: Olight Seeker2 pro, Lumintop GlowI, Sofirn SP36, Convoy 4X18A, Convoy M21C, Brinyte SR8 Rescue Angel, Astrolux MF01 mini, Astrolux FT03S, YLP Sherp S15, Sofirn SP40, YLP Panda 3R and Unicorn, Armytek Prime C1 Pro, Acebeam M50, Imalent MS18, Convoy M3, Nitecore TIP2, Imalent RT70, Wuben T70, Sofirn SP32A, Thorfire VG15S, Thorfire VG10S, Thorfire TG06S
Mods: Imalent MS18 dedoming, Astrolux MF01-20K, Small sun T08 MT-G2, Eagle eye X6 triple XPL, Ultrafire F13 MT-G2, Convoy C8 XHP70, Solarstorm T3 triple XP-L HI
Big flashlight measurement and beamshot collection
3D printing stuff for flashlights
My flashlight related Instagram