Edit: Jan 27, 2018: New discount scheme in MiBoxer's Amazon store:
Buy C2 4000 20% OFF with this code 9O8KP5XM (https://www.amazon.com/DP/B073QJ1TSN)
Buy C2 3000 14% OFF with this code 99IC5E8U (https://www.amazon.com/dp/B073QKJY19)
Buy C2 6000 19% OFF with this code 4HEK45DA (http://www.miboxer.com/eng/p5.html)
=======================================================================
Edit: Jan. 10: Winner's list:
MiBoxer C4-12: (two pcs.)
45 bushmaster
10 gravelmonkey
———————————————————-
MiBoxer C2-6000: (4 pcs.)
24 lamper
62 robk
54 ohbreeeezy
37 pennzy
—————————————————————-
MiBoxer C2-4000: (6 pcs.)
41 carmantl
23 pc_light
60 M78
18 Flying Luminosity
108 Dewalt101
48 dw911
———————————————————-
MiBoxer C2-3000: (8 pcs.)
26 redhawk
32 Paul321
8 Sonofspectrum
104 Iselldrugsforgolf
21 red72vw
27 contactcr
56 bigm
111 hayhayday
Please expect a private message from Leo of MiBoxer, (their rep here in BLF) for the 99%OFF code that can be used in their Amazon store.
Remember, the code can be used once only.
At this moment it's already off office hours so I beg your indulgence until tomorrow, or as soon as Leo is in a position to send the codes via pm to each member in the list above.
————————————————————————————————————————————————————————————————————————————————————————————————————
————————————————————————————————————————————————————————————————————————————————————————————————————
Hello fellow BLF'ers,
If you are a USA or UK resident, (or has USA/UK address) wouldn't you want to receive a 99% OFF code and just pay 1%?
MiBOXER will be offering 20, yes, you read it right, 20 chargers, that are VIRTUALLY FREE at 99% OFF using a special code, just pay 1%, with shipping already included to Amazon Prime members, and very minimal to regular members as required by Amazon shipping.
MiBOXER has an Amazon store and they want to promote it by offering this promotion, however, Amazon does not allow 100% Giveaway, hence the 1% pay requirement.
MiBOXER's Amazon link: https://www.amazon.com/gp/aw/s/ref=is_s?k=miboxer
Leo, the friendly rep of MiBOXER here in our forum, the up-and-coming charger brand that is rapidly gaining fans because of its excellent value and performance product, asked me if I could assist him to do this 99% OFF PROMOTION.
I have bought MiBOXERs myself, posted about it here in some threads, and can attest to its good design, workmanship, easy UI and performance.
This promotion is only valid for USA and UK residents only.
Special 99% OFF code distribution:
First Place: Two (2) pcs. for 2 lucky members for the flag-ship MiBOXER C4-12 Here
Second Place: Four (4) pcs for 4 lucky members for the MiBOXER C2-6000 Here
Third Place: Six (6) pcs. for 6 lucky members for the MiBOXER C2-4000 Here
Fourth Place: Eight (8) pcs. for the 8 lucky members for the MiBOXER C2-3000 Here
RULES:
- post at least a "MiBOXER, please count me in!" — though highly encouraged if you add some of your personal thoughts and comments in your post
- post only ONCE (be fair to everyone, please no duplicate BLF accounts, ok?)
- the Promotion starts December 22 and ends on the Three Kings – January 6th, 2018 (moved to Jan. 8th)
- Random.org will be utilized to determine the 20 lucky member's post.
- MiBOXER's promotion, so MiBOXER's rules apply.
- USA and UK resident lucky members will be given the 99% OFF special code to be used only in MiBOXER'S Amazon.com store
- Lucky member's names will be posted and required to send via PM to Leo with-in 1 week their names/addresses for proper disposition.
- in case of stock unavailability on ending day, MiBOXER may substitute a higher model.
The C4-12 (two lucky members):


C2-6000: ( four lucky members )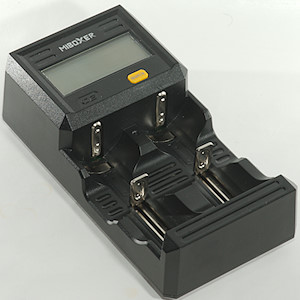 C2-4000: (six lucky members ):


C2-3000: ( eight lucky members)