Review example was provided by Fenix. Here is the product page at manufacturer website.
——————————————————
you can buy Fenix HL40R at:
➤ AMAZON
➤ BANGGOOD
➤ ALIEXPRESS
➤ NITETORCH they generously offered 20% code HJK5KDNQ valid for all the items in store, including other brands
I consider zoomies to be really arguable. From what i`ve read in comments to other reviews, my opinion is that most of experienced flashlight user prefer specialized lights, not zoomies with they attempts to be universal light. I also think that this is because total majority of zoomies is that cheap sh*tfire-sort lights with their blue light, terrible PWM-shimmering and overall poor functionality\quality. Big manufacturers pay few attention to zoom-system, and almost don't produce them, i can name may be 2-3 zoom flashlights which are good.
So, looks fenix see good potential of this, and tried to combine zoom-light with built-in battery. LED`s take a look if this brave attempt can expect any success or not.
SPECs

PACKAGE AND APPEARANCE
HL40R`s package is a mid-sized plastic box. Design and overall impression of it is positive.
With a brand of Fenix level, good package is what you always get.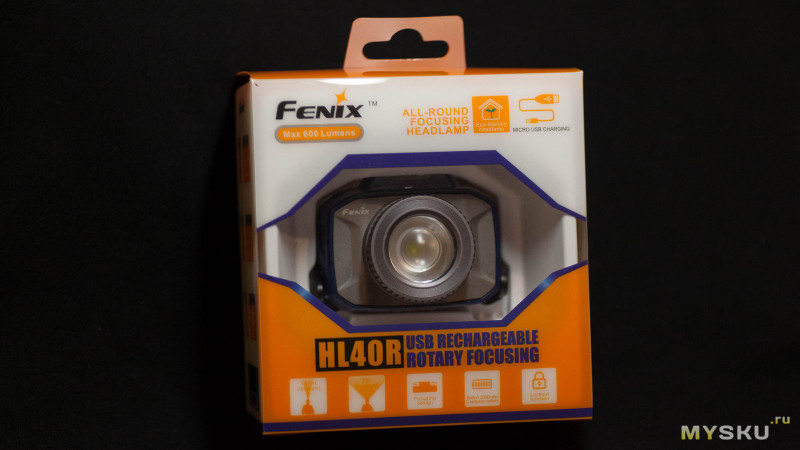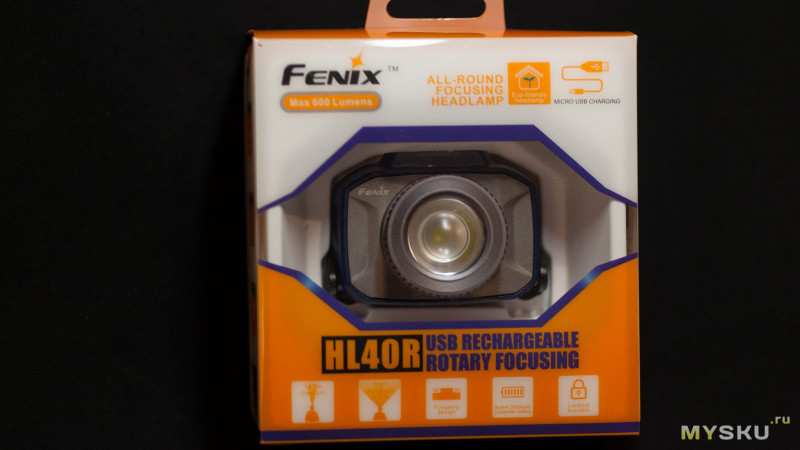 And if decent plastic box is mostly what you expect, rear side really surprise – yeah, there is a runtime chart! That is , no doubts, great step toward user.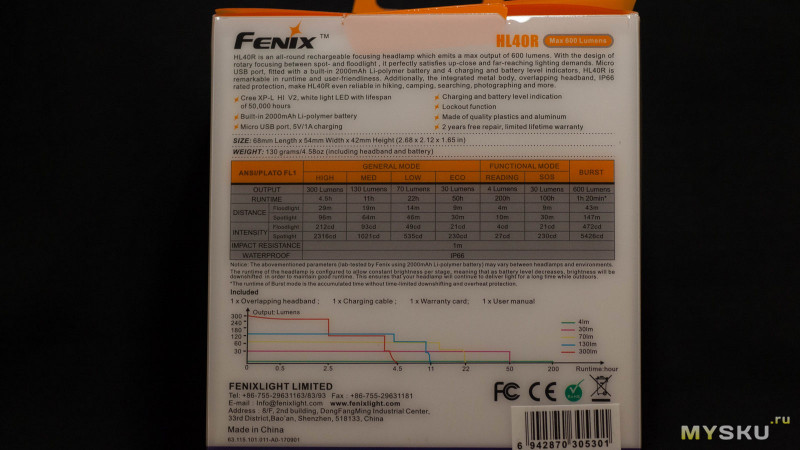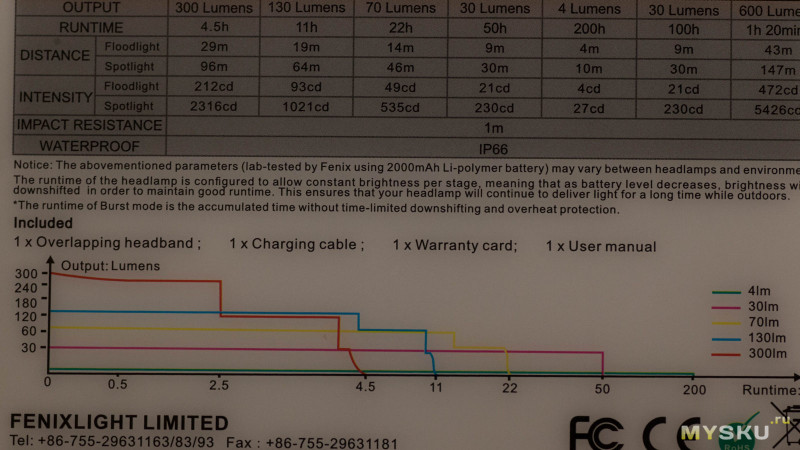 There is nothing special inside box, just plastic base for HL40R and square paper box for rest stuff like micro-usb charbe cable and manual. That`s it.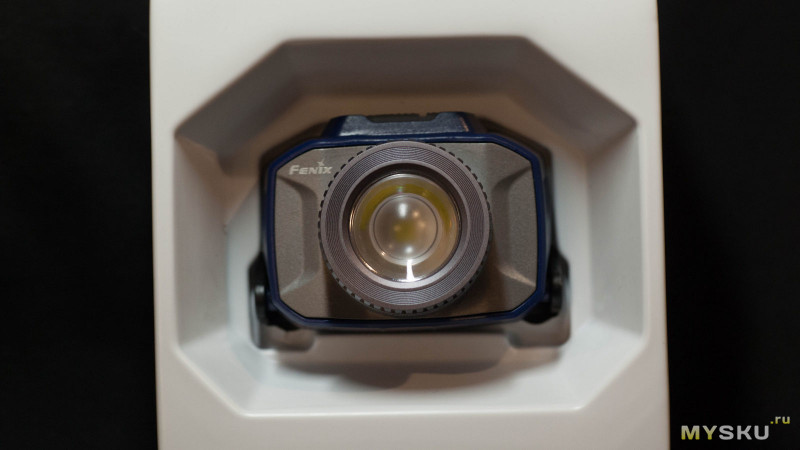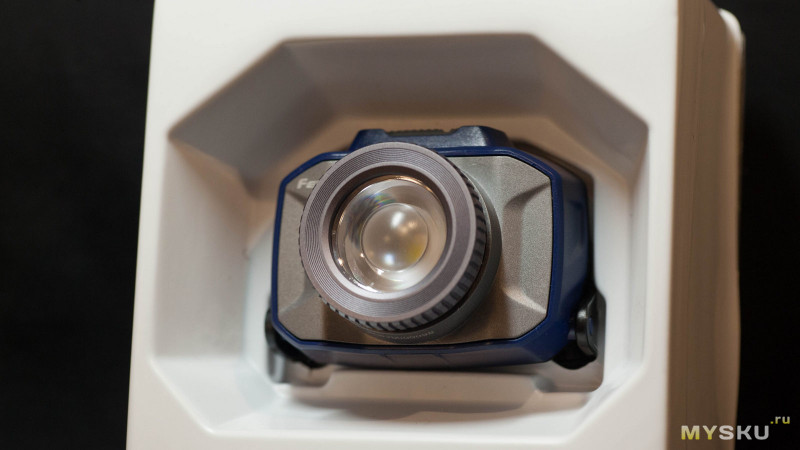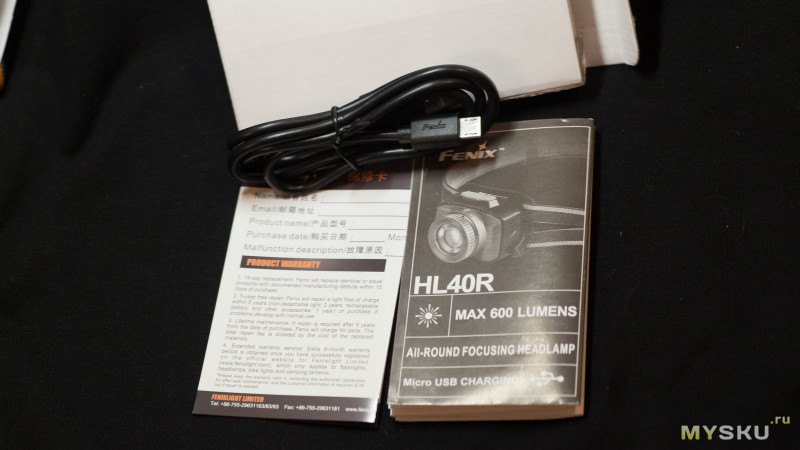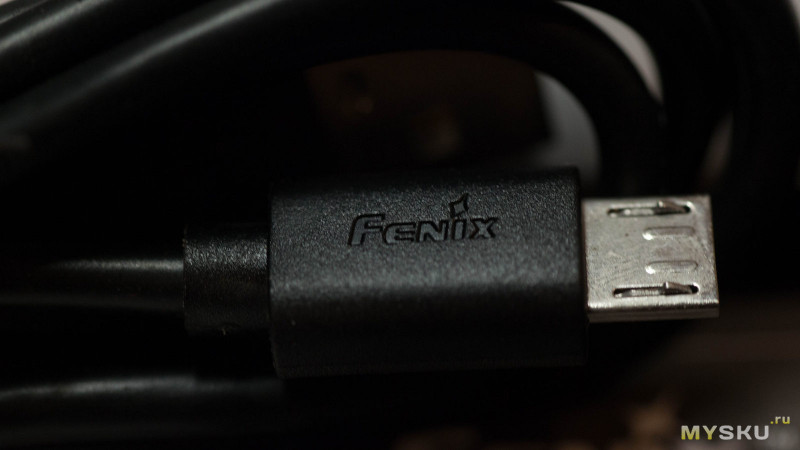 And here is HL40R itself. It is bigger than other HL lights, but still quite compact. 68×54×42mm of aluminum body with plastic sides.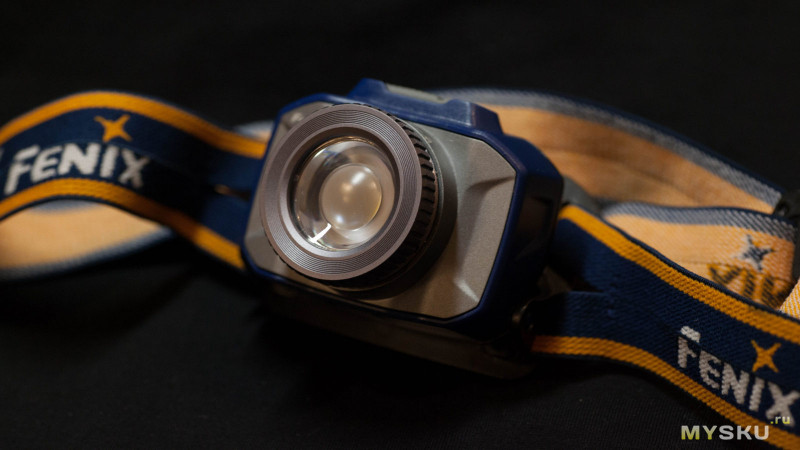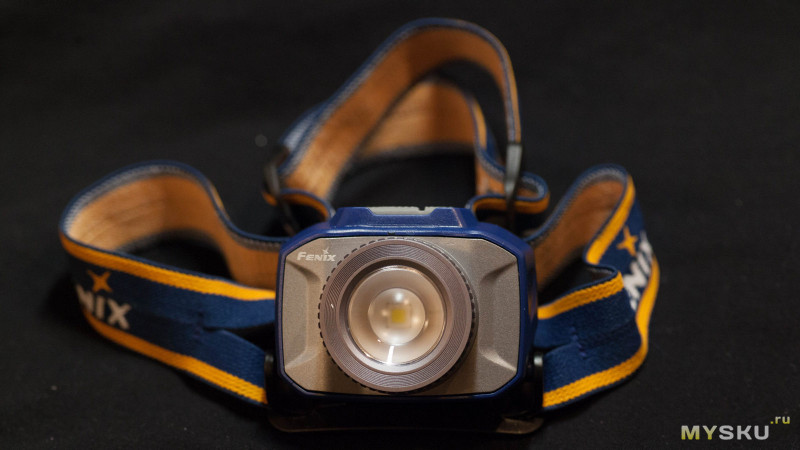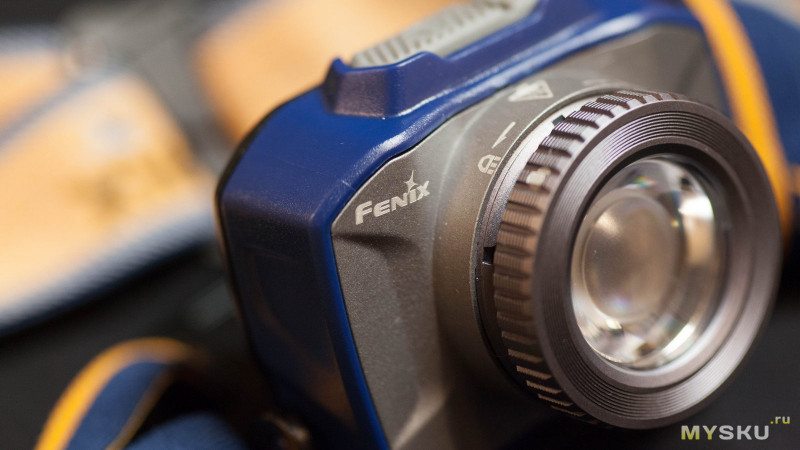 Head band is old-school, o-shaped, with light-reflecting stripes and 2-layers in the back.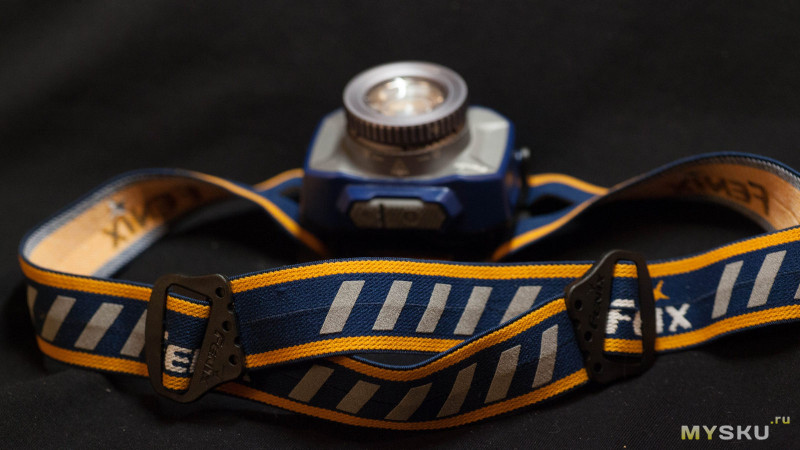 There is 60 degrees tilt mechanism with 8-9 stops.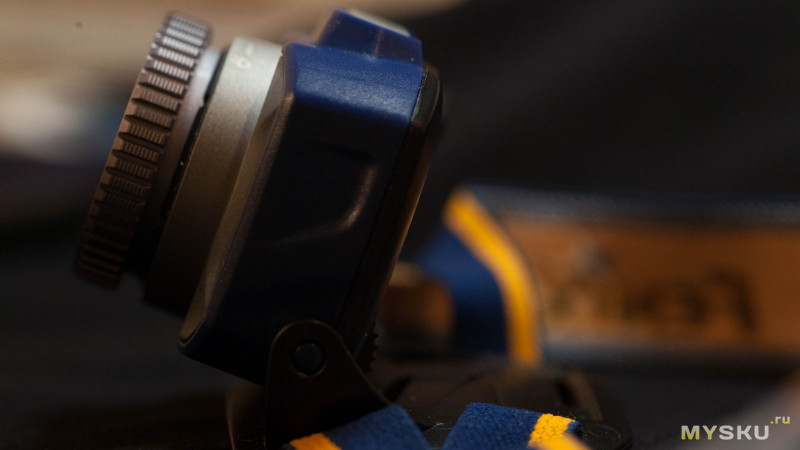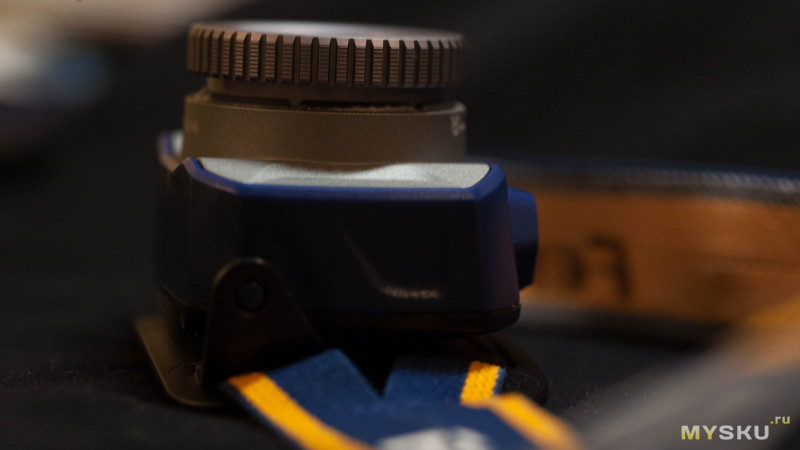 USB-charge cable on rear side, plug is deep and reliable.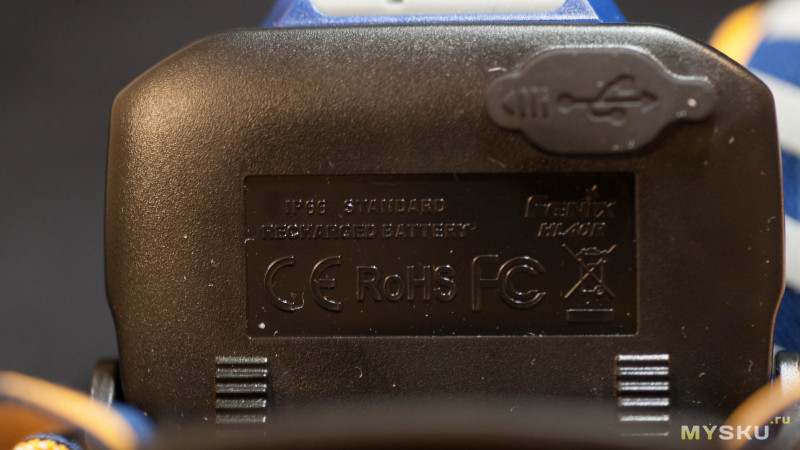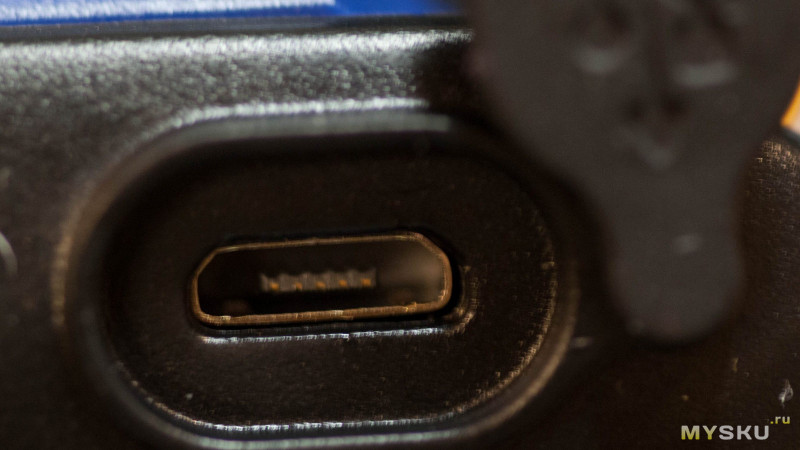 Button are hidden within the ledge on the upper side of HL40R. This ledge covers sides of buttons, to prevent occasional pressing them.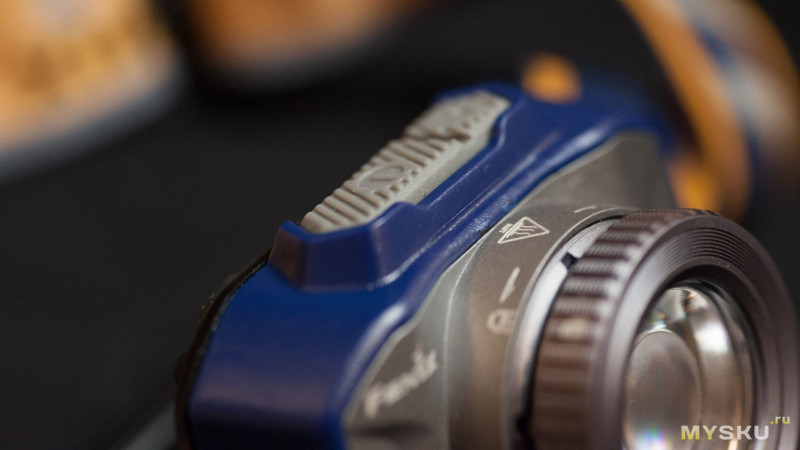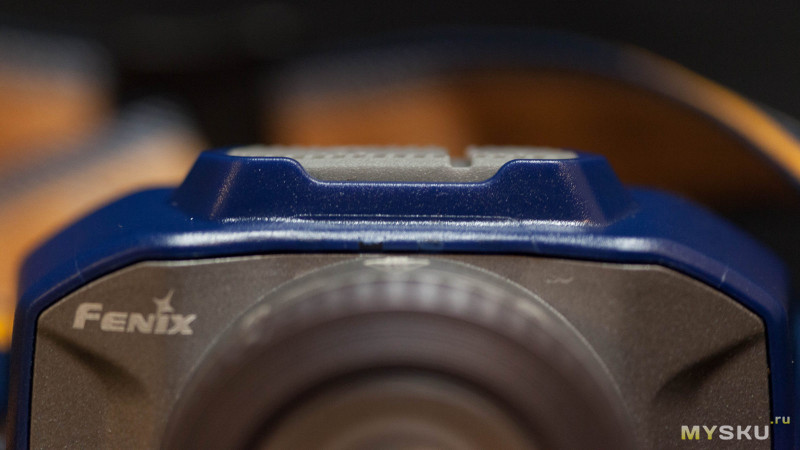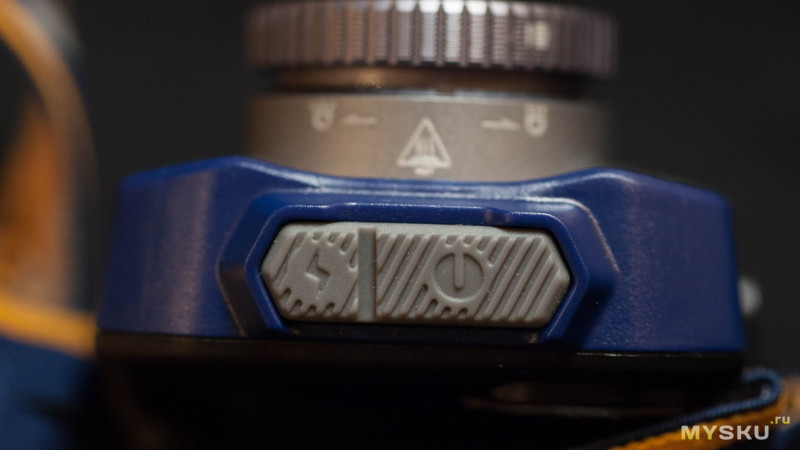 There is a simple 4-LEDs indicator under button.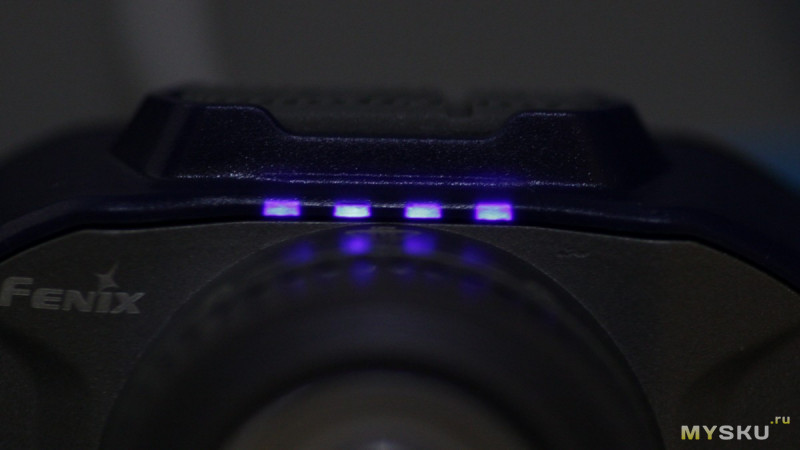 And here is a closer look at HL40R.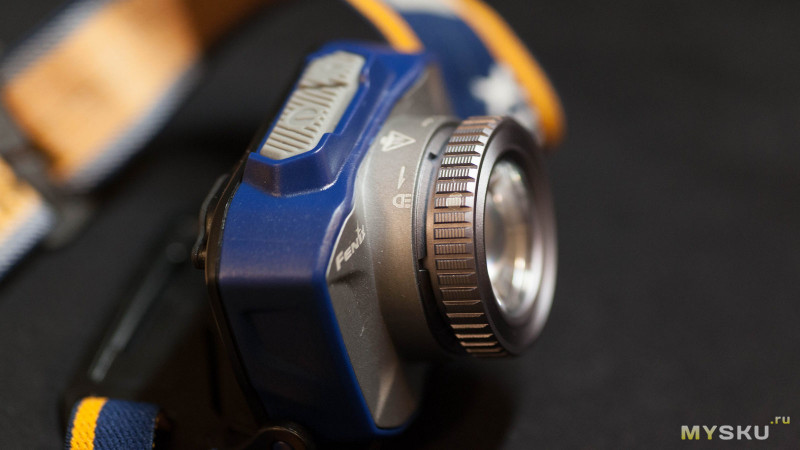 No cooling ribs, but may be notches at rotary switch may play this role a little bit.
Anyway, I think that body is big enough to handle all the modes below turbo.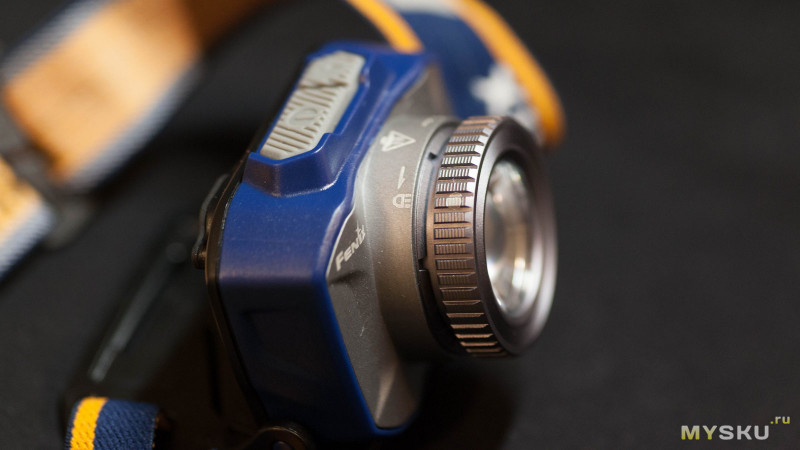 Difference in length between spot-flood focus is about just 4mm and as you can see, there are marks for both of this positions.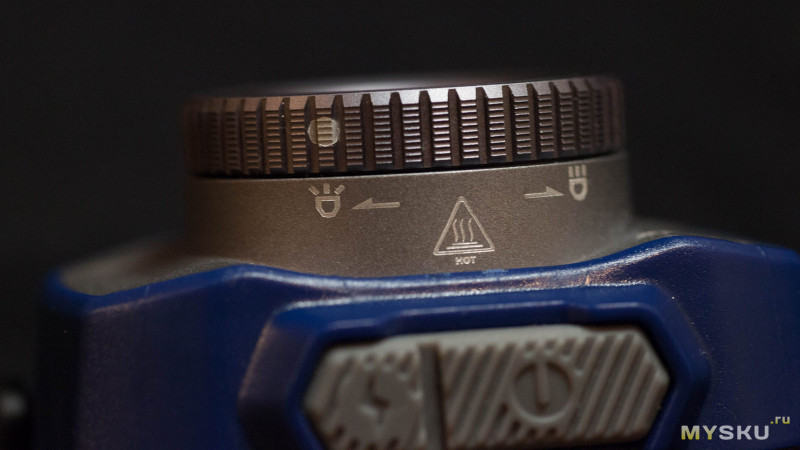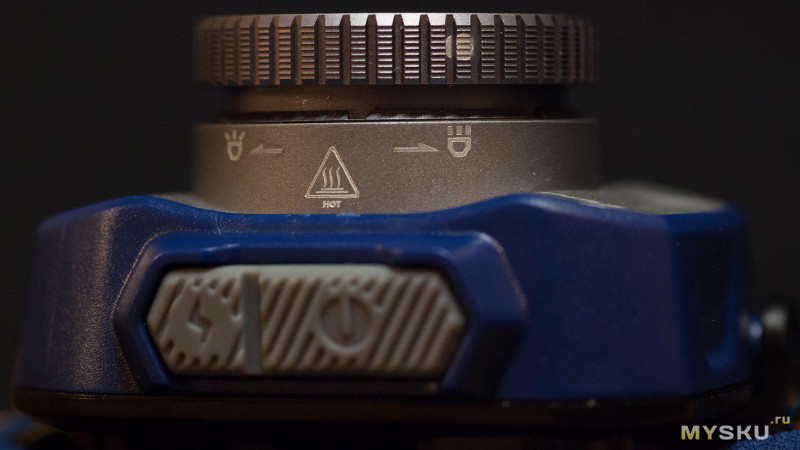 This is 1st time I see such an optic, that looks like regular TIR with something like matte bubble in the middle.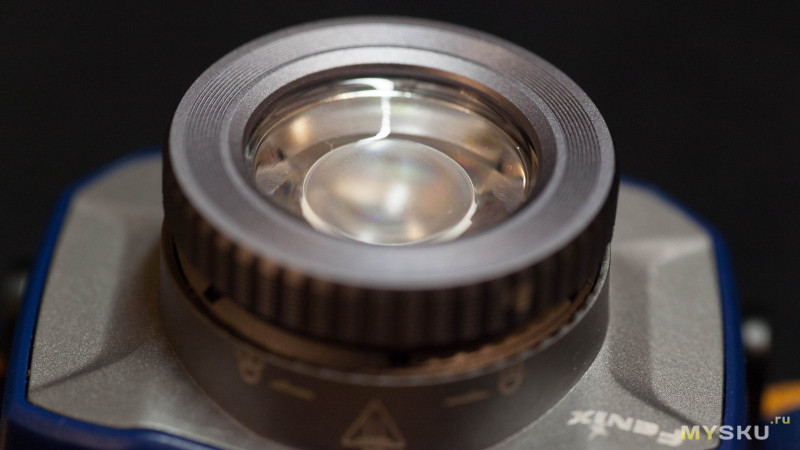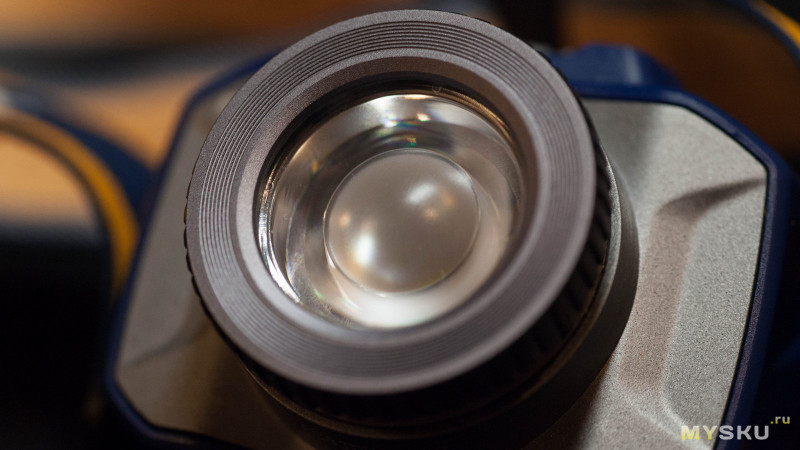 That`s all, folks. The only thing I can add, is that I spent some hours with this headlamp on head, felt no discomfort.
UI.
Really simple and logical for this light.
you can get used to it in seconds
here is a part of manual.

Here is the link to whole english version of manual
PERFORMANCE
Light is somewhere between CW and NW, about 5000k, not bad.
Look at HL40R and Skilhunt H03 NW, which all of you know, I bet, know. You can, guys, also evaluate light distribution in both positions. As you can see, there is no square projection of LED, which you saw in all the cheap zoomies, that is more close to what you get with regular SMO-reflector of lights.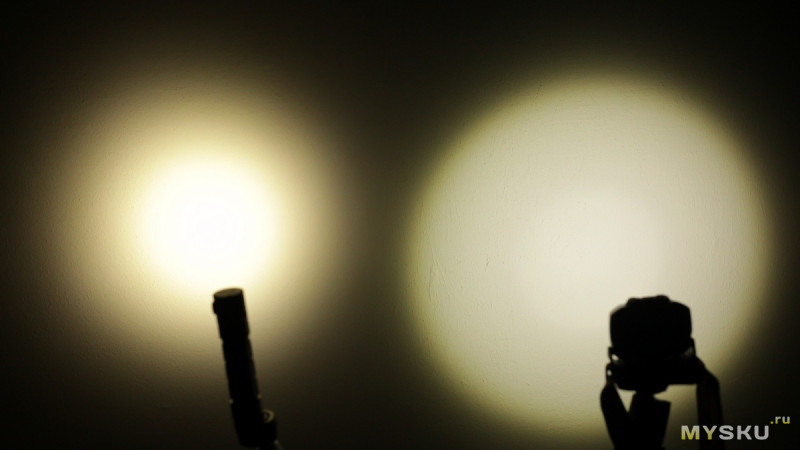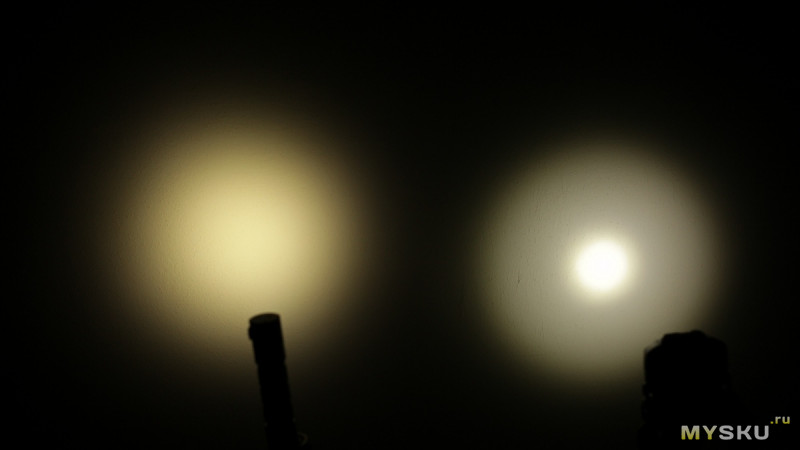 I was glad not to see no PWM-shimmering in any mode, even in lowest one, "reading".
For example, cheap ultrafire that my dad owns, make well-known "matrix"-movie effect in low mode, frequency is sooo low…
Fenix states 2000mah Li-Po battery. My USB-tester shows something around 1850mah (and for losses during charging, number of real mahs are lower. I believe that battery is 2Ah, but it doesn`t discharge that deep. Anyway, runtime is good. Charging amperage is good, 1.1A.
An important part – light distribution.
Flood mode is expectable, just evenly lit circle of light. I`m not fan of zoomies, mostly for this. But, that`s my opinion. For example, my dad finds this more useful and convenient than regular OP\TIR light distribution.
Anywasy, as light is close to NW, it feels not that bad.
Spot light is better. As I wrote before, light looks close to what SMO produces, not square LED projection.
If I use HL40R, I`d use focus from 0.3 to 1 (0 is for flood, 1 is for spot).
Below you can see visible difference in brightness in both spot-flood position of focus.
Expopair is the same for each left-right parts.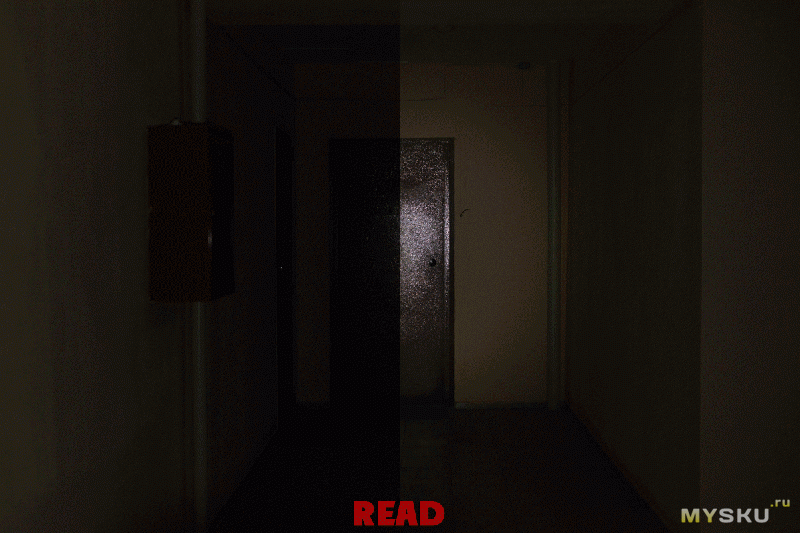 I must mention, that camera and eye has different vision of brightness, and I always set camera for each mode differently, so resulting pic will be closest to what human eye see. And here is how spotlight looked like in reality, you can see it is quite dimmer than above.
That is mostly technical detail which I want to explain for better understanding.
Anyway, as you can see, all the modes are useful.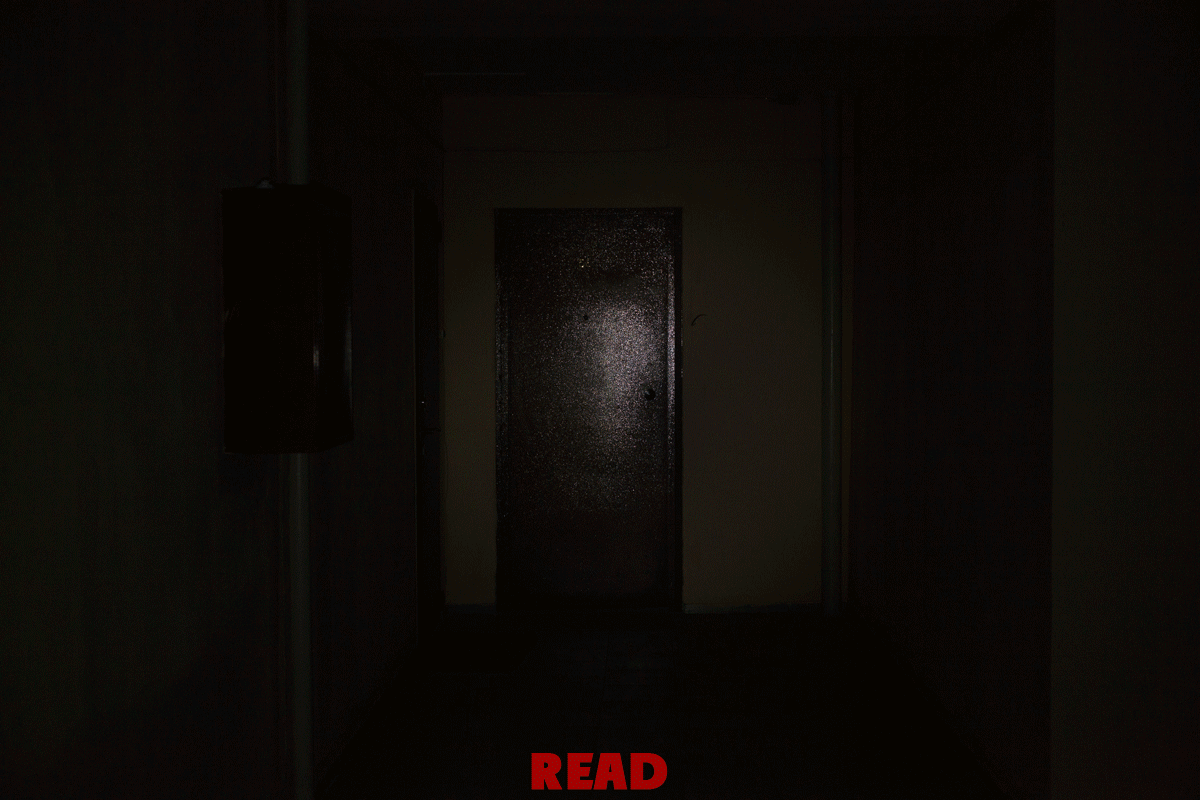 I chose H03 as a referent light, to compare with. It`s T2 (490lum) mode is closest to HL40R turbo.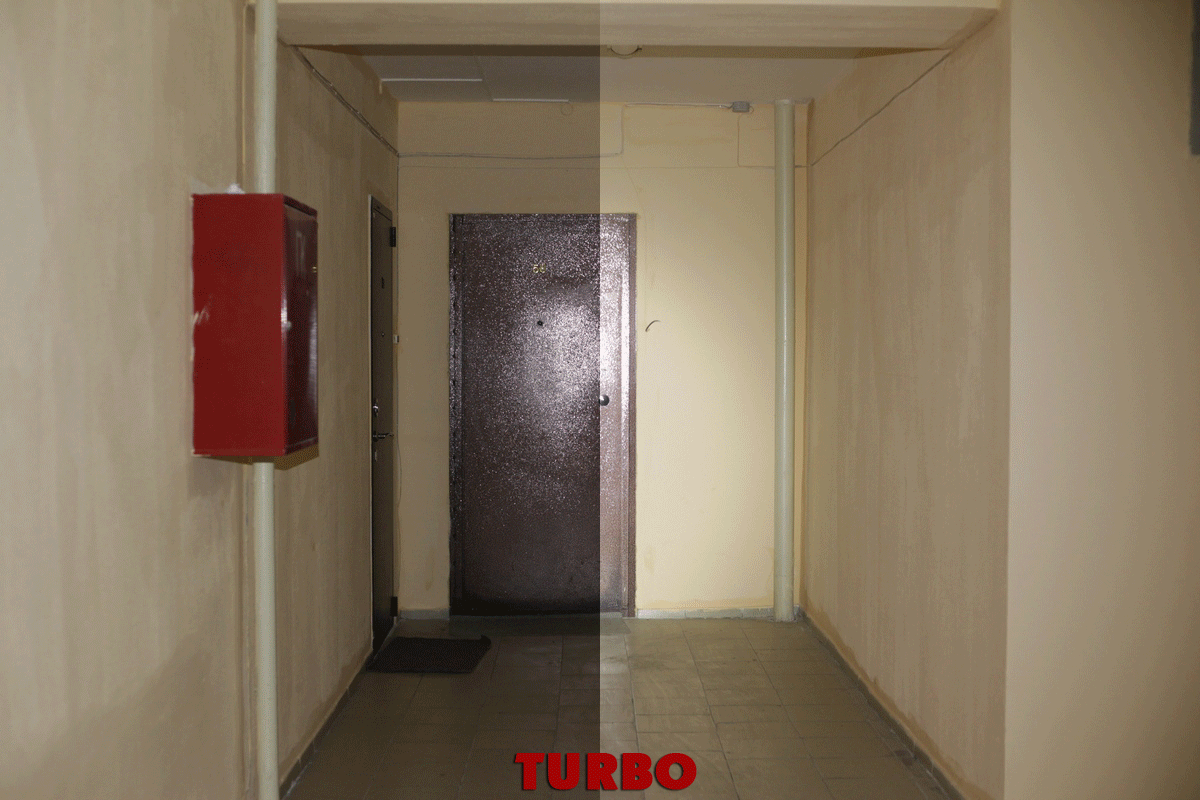 And some outdoor pics.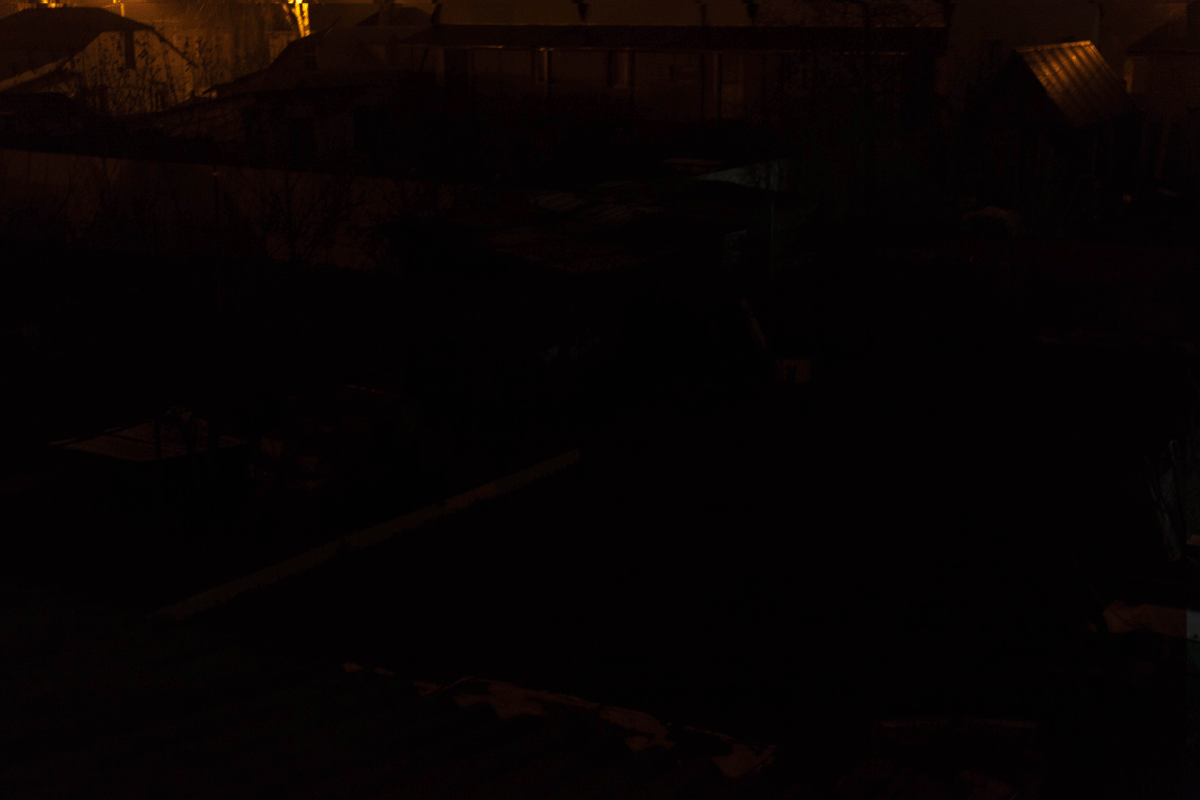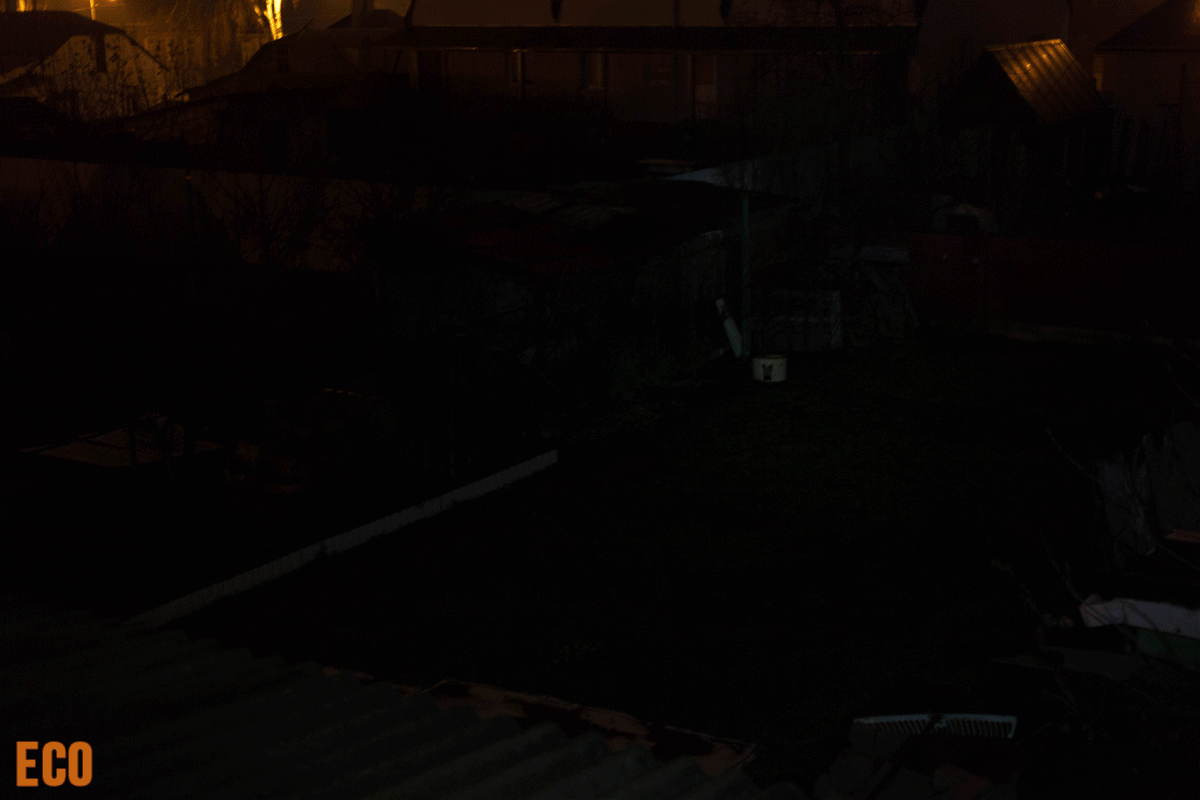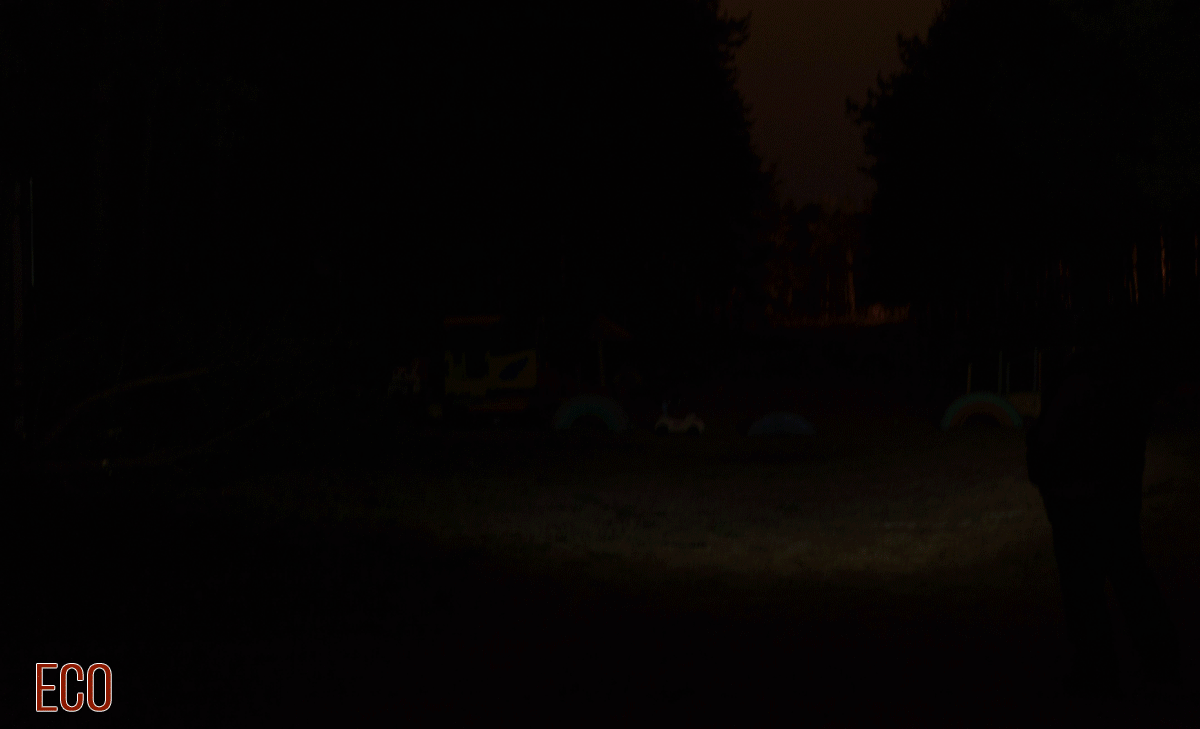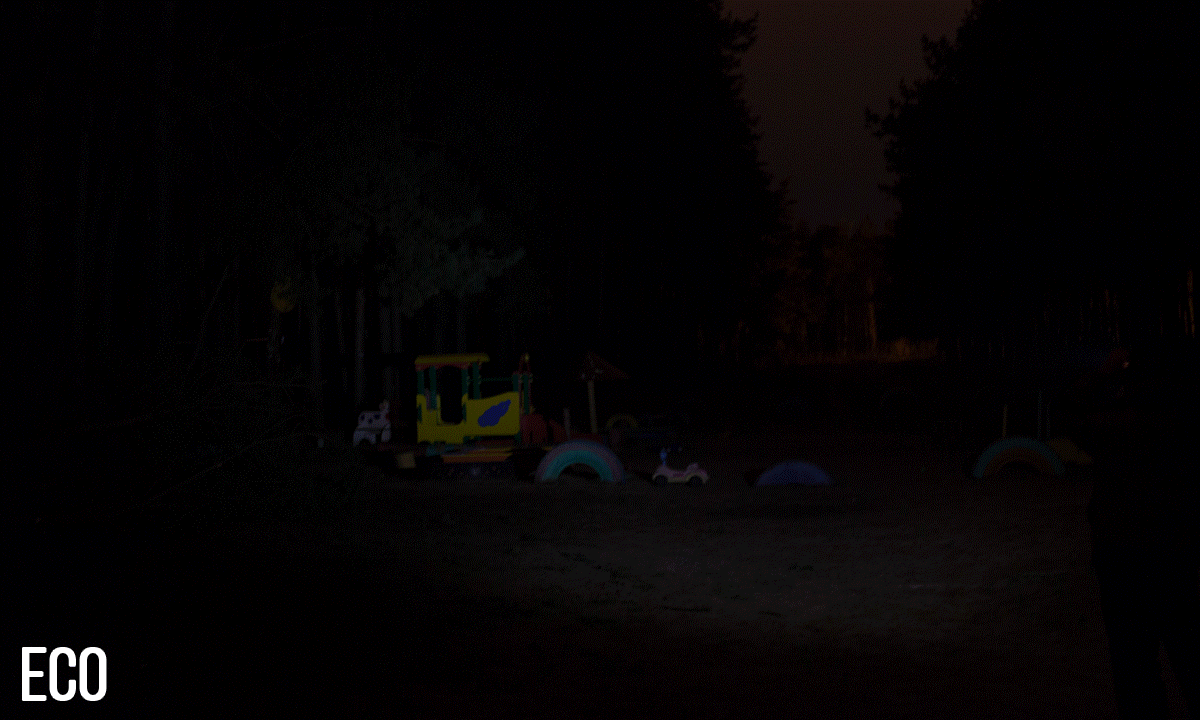 Here is my runtime chart, clickable. As you can see, runtime is decent.
Light is well stabilized. Unfortunately, stated runtime seems to be calculated including light after stepdown. Nevertheless, runtime pic on package rearside is surpisingly close to what i measured for high\mid .
OVERALL
HL40R is an interesting thing, fully functional for simple everyday needs.
Built-in battery has it`s well known PROs and CONs, which i`ll not discuss here as you, guys, all know them.
As there are no (at least I don`t know) ANY good zoomie headlamp, HL40R is the only such a thing on market and may gain popularity among sect of zoomiephiles. There are some at our Russian forum, they formed "inner circle of Ultrafire witnessers", so I bet there are a lot their pals around world )
As for me, this light seems to be more experimental product – it`s too unusual (im matter that there is no similar ones on the market). I hope Fenix success with it, because i`d like to see some further development of this idea with 18650.
What about light\functionality\build quality – `ve got no complaints.
If someone else had already chance to grab it, i`ll appreciate some adding some opinions here in comments.