BPI AA 2400mAh (White-orange)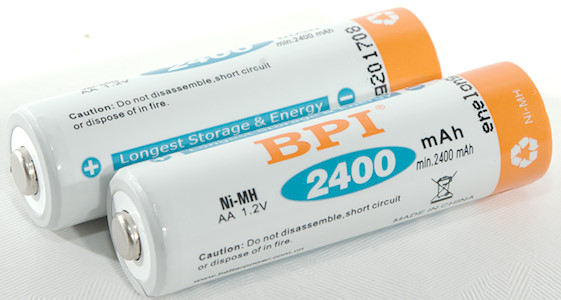 Official specifications:


Battery Capacity (Mfg Rated): 2400 mAh

Battery Chemistry: Ni-MH

Battery Feature: Rechargeable

Battery Form Factor: AA

Battery Rated Voltage: 1.2 V

Capacity/output: 2400mAh / 0.2C

Standard charge speed: 210mA * 16 hours

Quick charge speed: 1050mA * 135 minutes

Internal resistance: 40mOhm

Designed recharge cycles: 1000

Self-discharge rate: 85% after 6 months, 80% after 12 months (both at 20'C)


Maximum temperature raise at different discharge currents: 1A:+1,9°C, 2A:+4,5°C, 3A:+7,1°C, 5A:+14,1°C, 7A:+20,5°C, 10A:+25,2°C
Fasttech calls NiMH these batteries Enelong.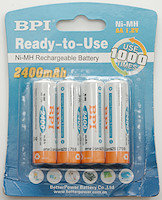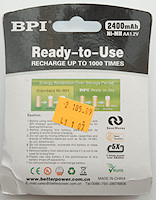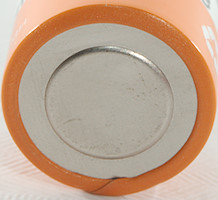 The discharge curves looks fine for NiMH, there is a small difference between the cells.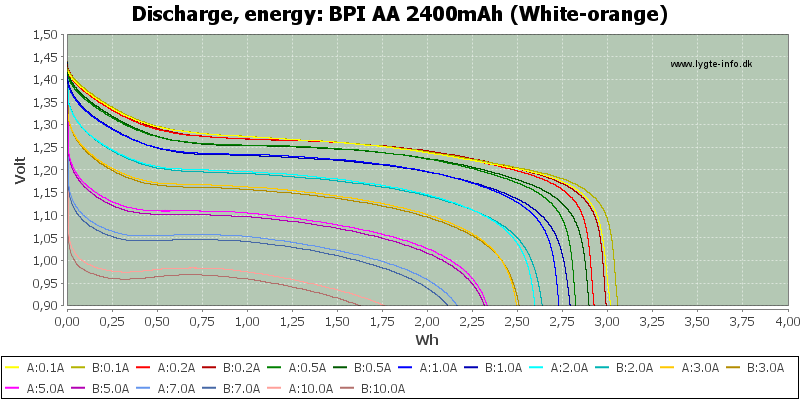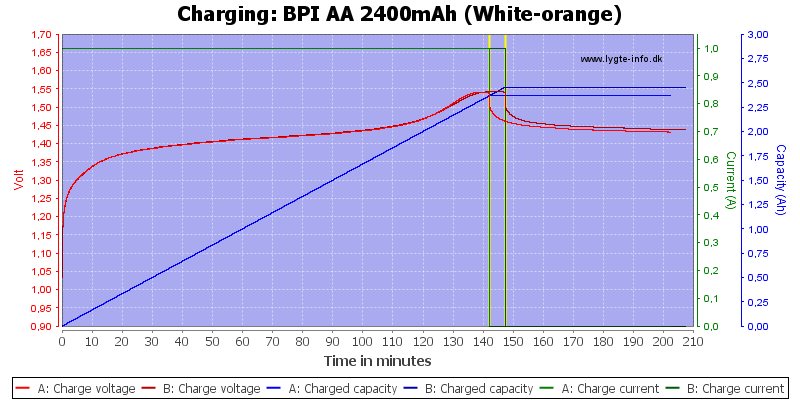 Conclusion
The batteries looks fine.
Notes and links
How is the test done and how to read the charts
Compare to other AA/AAA batteries: Alkaline/NiMH/Lithium