Hello!
This review dedicated to unusual headlamp HR06
Flashlight was provided for review by Angryfox
You on see official information here
Utilize CREE XML2 U4 LED with lifespan up to 50,000 hours burn time;
Powered by one 18650 battery and two CR123A/16340 batteries;
Avant-garde design of main light and secondary lights for widely use(Patented);
Mechanical rotating bezel design for multi-colored LEDs changing(Patented);
Digitally regulated output maintains constant brightness, reverse polarity protection;
Maximum 600lumens with beam distance up to 100 meters and 38 hours runtime;
Secondary multi-colored LEDs are for widely use with maximum runtime over 45 hours;
Additional warning and strobe light function to meet your outdoor safetly requirement;
Quiet noise click button switch for power on/off and light level output control;
Made of durable high-grade aluminum, Type III hard-anodized anti-abrasive finish;
Lightest-weight (108g battery excluded) and compact appearance design(size 76x43x32mm).
PACKAGE AND APPEARANCE
The flashlight came in a small plastic box.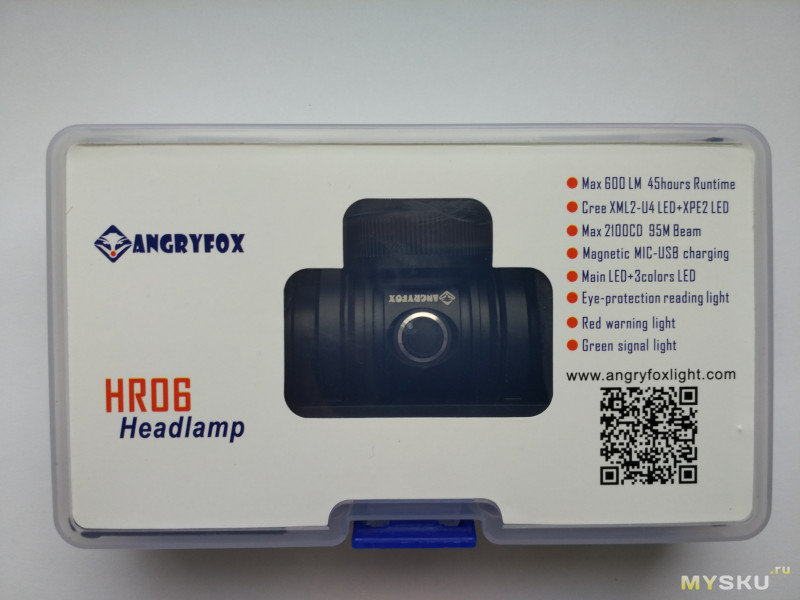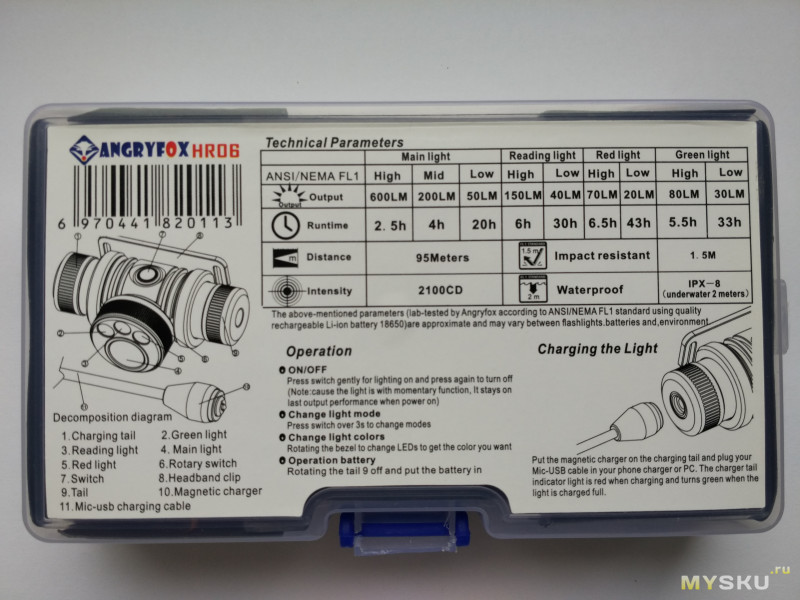 with headband, 18650, charging cable and flashlight itself.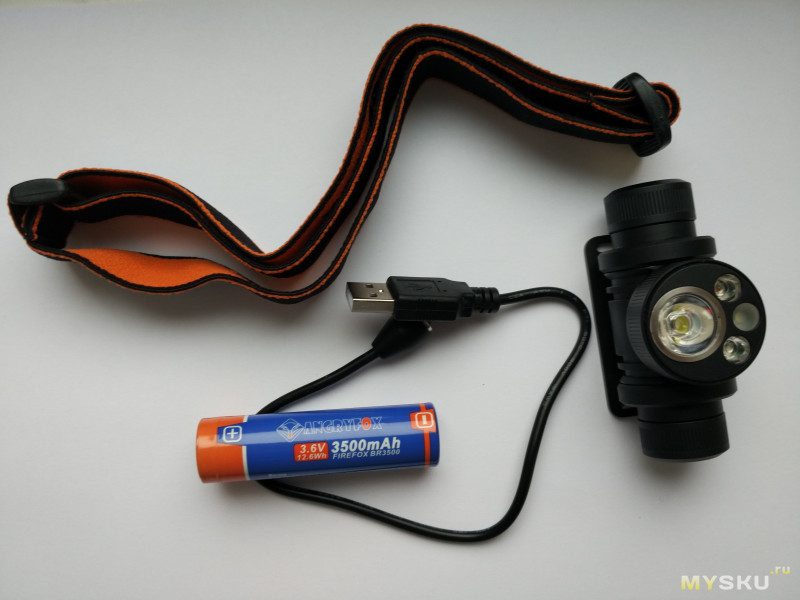 18650 is rеwrapped 18650GA with protection board.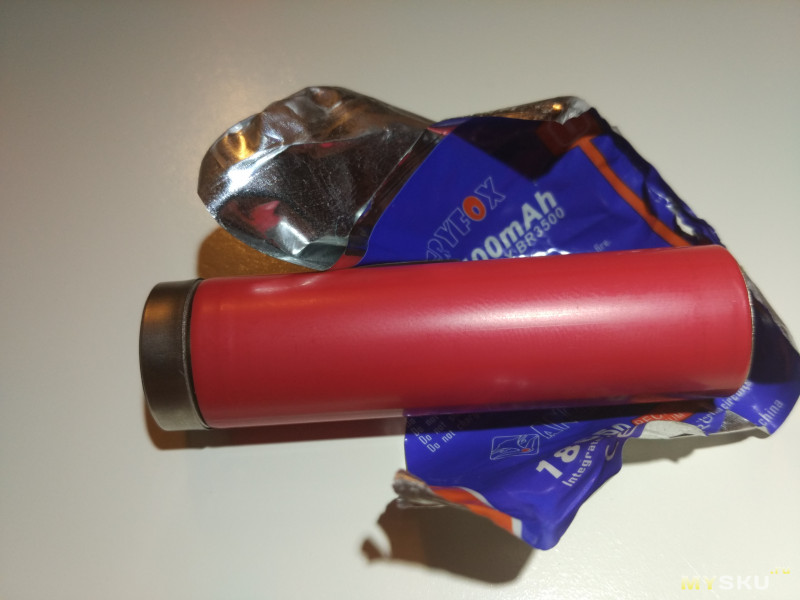 + contact does not have spring. So work with unprotected 18650 is very unstable.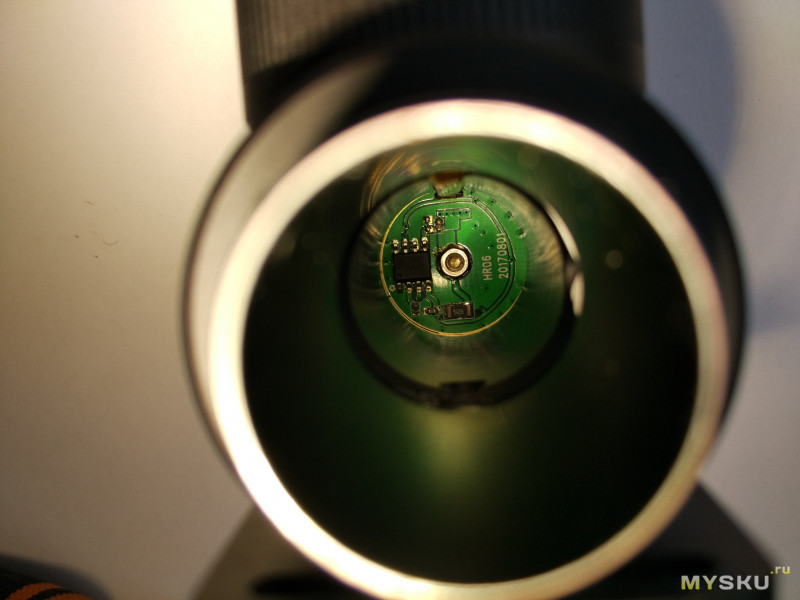 HR06 is small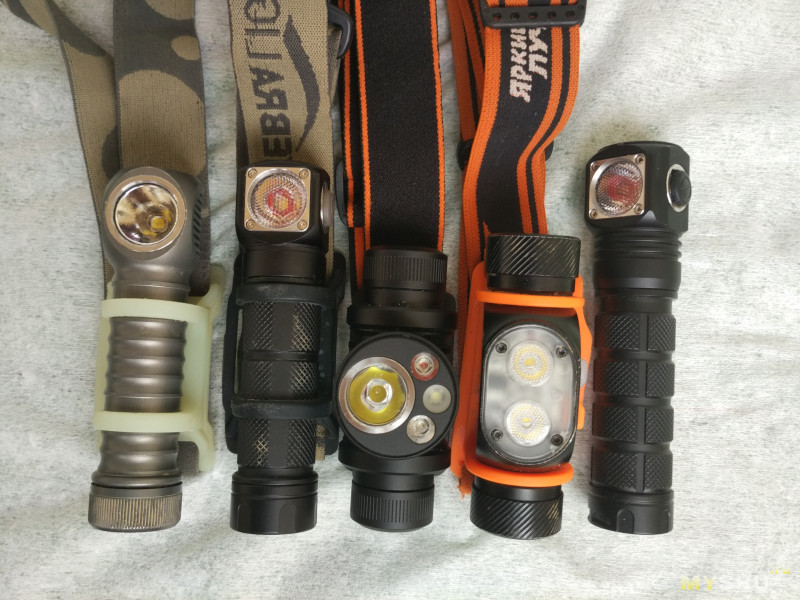 but heavy 84g - empty without headband, 19g - headband , 153g - HR06 with 18650 and headband.
Light and optics
The most interesting detail is 4 different led. Red, green, white narrow , wihite wide. One can change acrive led by rotation of bezel ring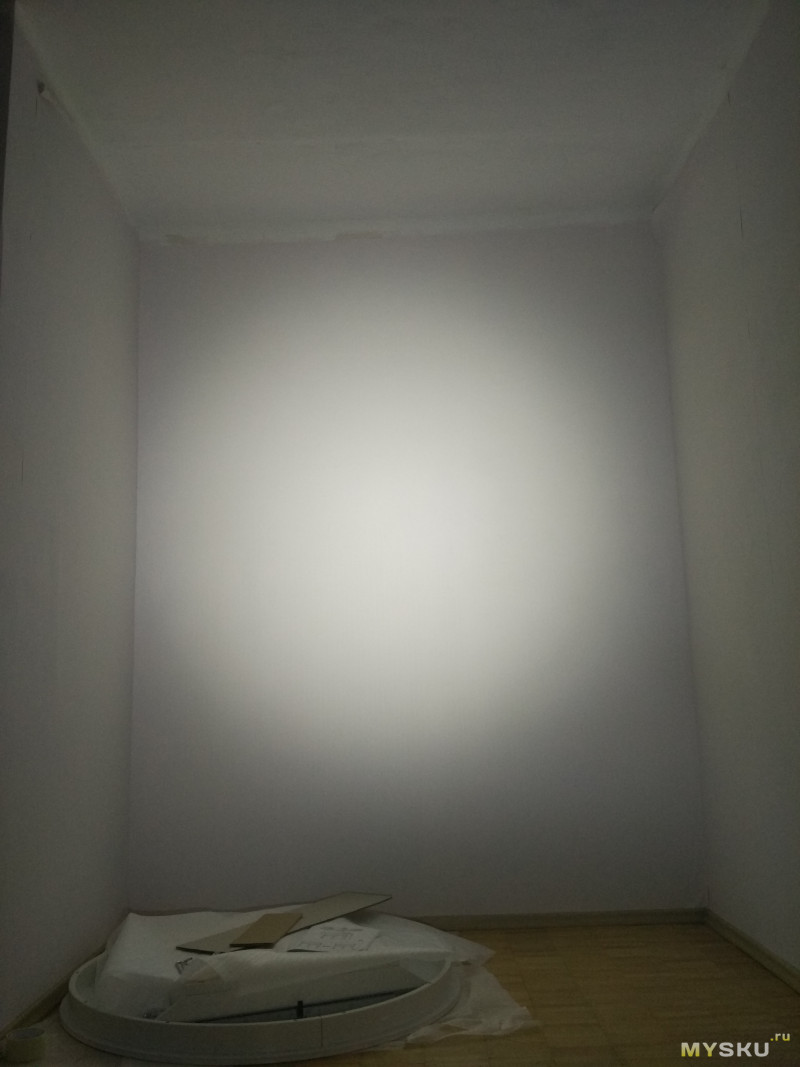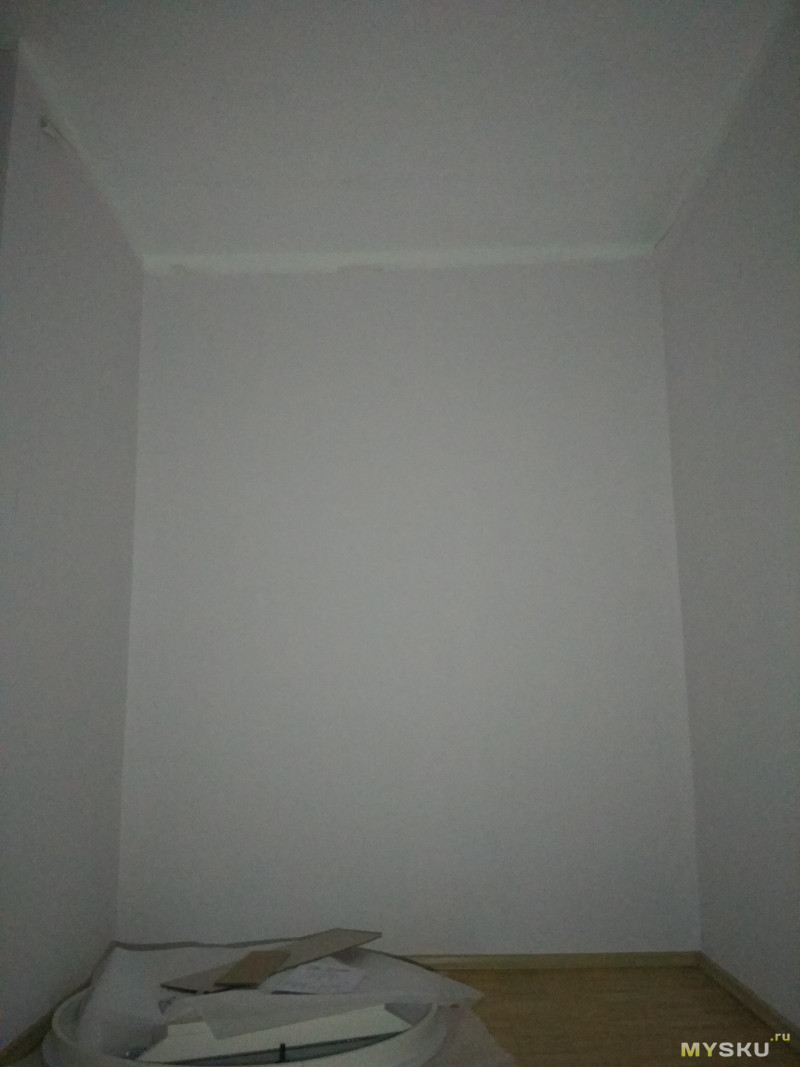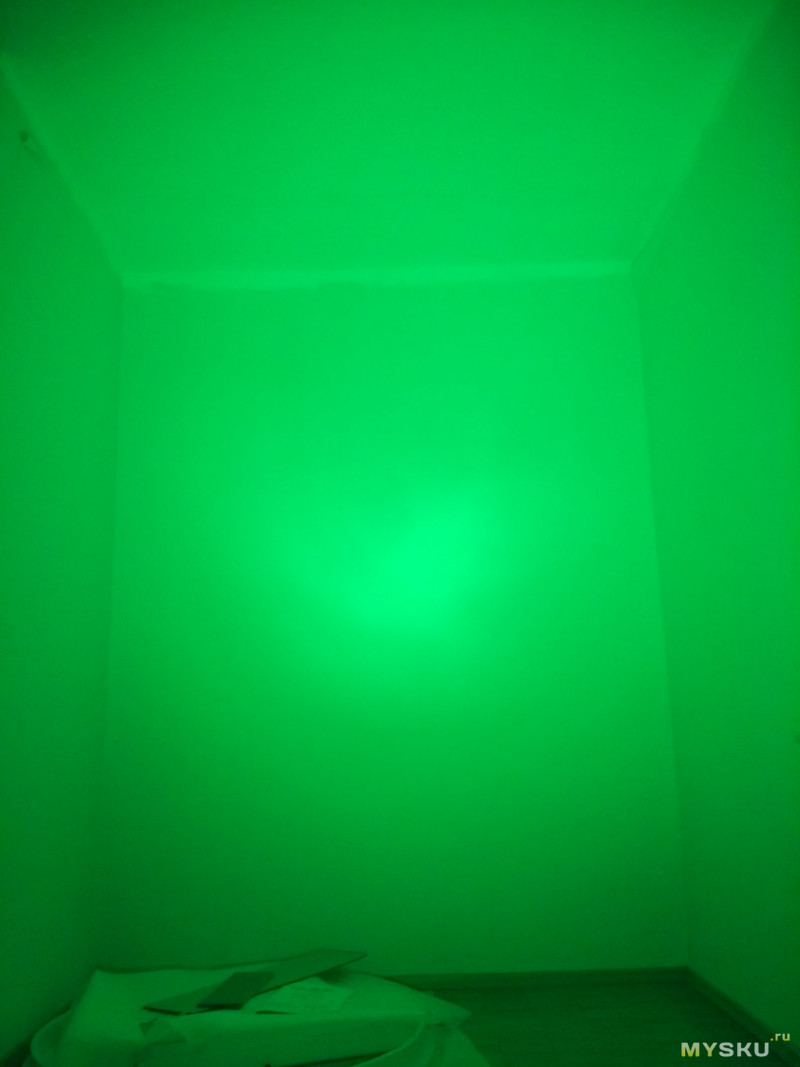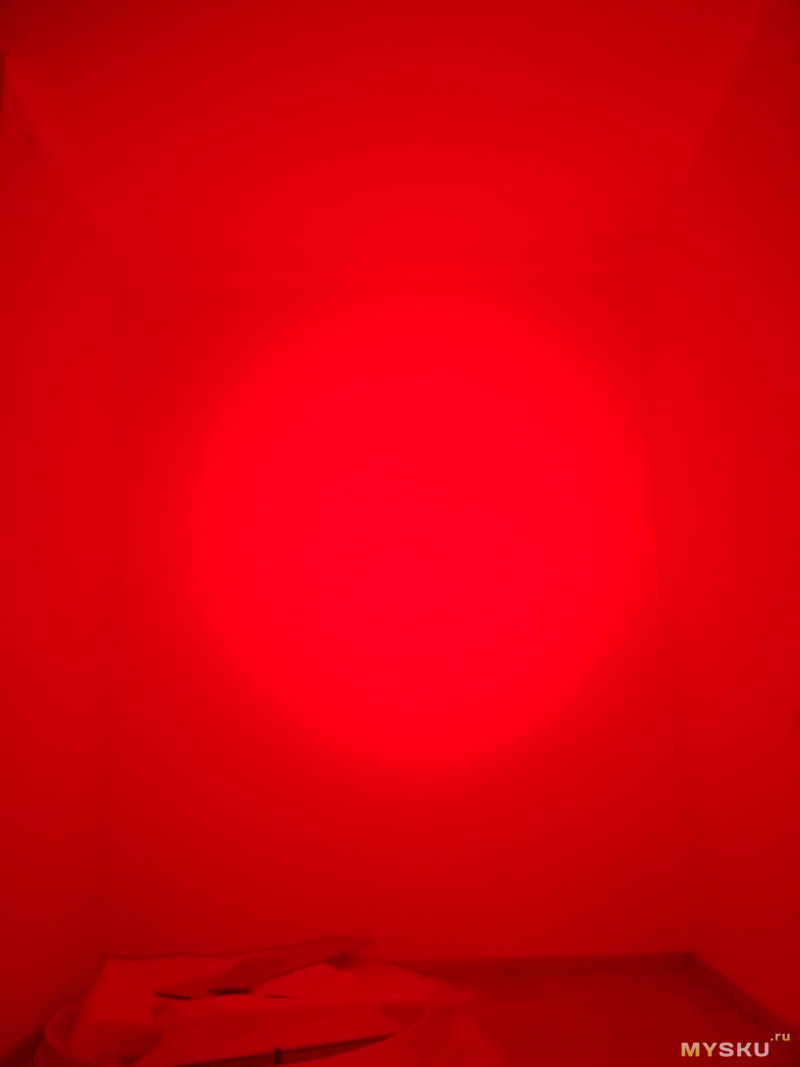 Shape of narrow and wide light is good and convinient for headlamp. But tint not good. It is very cold , wide light seems purple
As you can see shape of green light is strange. It is because of damaged led. When I have disassembled flashlight I find out that green led almost dedomed.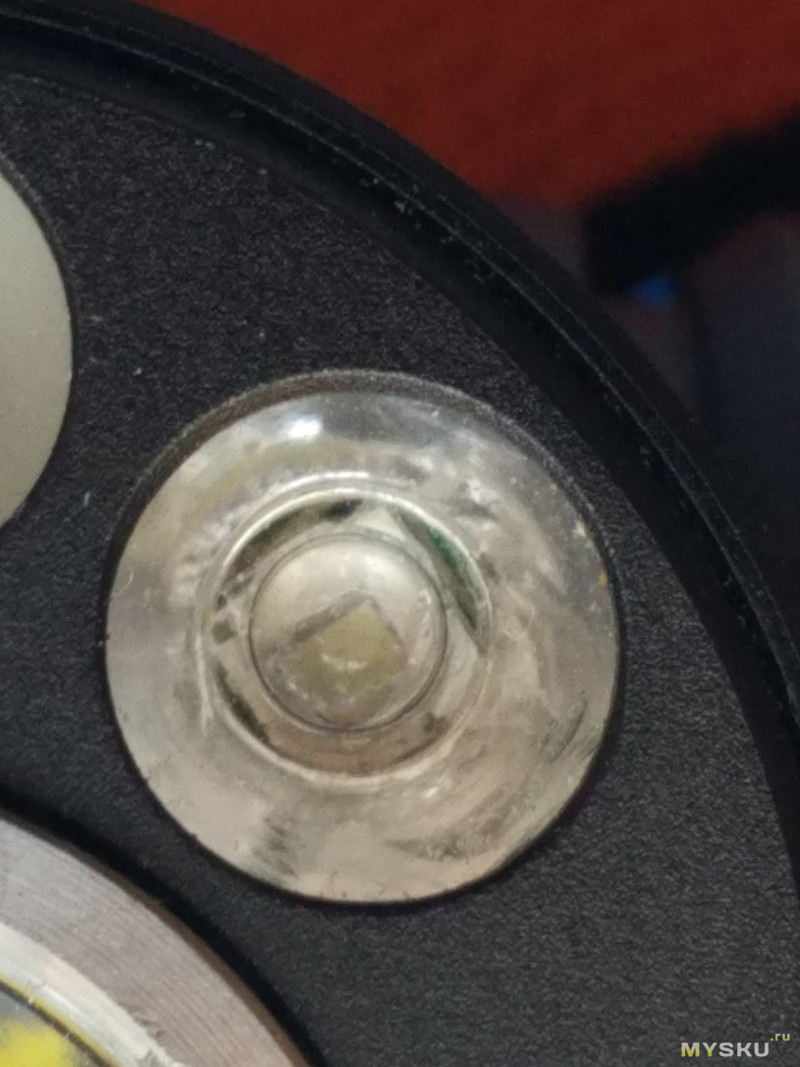 Operations and modes.
Operation is quite simple. You choose active LED by ring.
1) Short click is on / off
2) Long click from on change low ->med->(hi)->low->.... Hi exist only for narrow light.
3) Long click from off turns on slow strobe
4) Quick double click activate a fast strobe.
5) 4 quick clicks activate a lock.
There is a mode memory , and it is common for all diodes. 
There is no indication of charge / discharge of the battery when the light is working. At 3V, the flashlight simply turns off.
There is no PWM.
Currents in modes for main are
 40мА, 260мА, 1.2А
for additional  LED are 40мА, 370мА. 
Brightness levels  for main are 50/200/500lm
for wide white are 20/100lm
There is  stepdown in Hi mode by 20% at 3 minutes. In hi mode flashlight heat up to 40C (while ambient temperature 20C).
Charger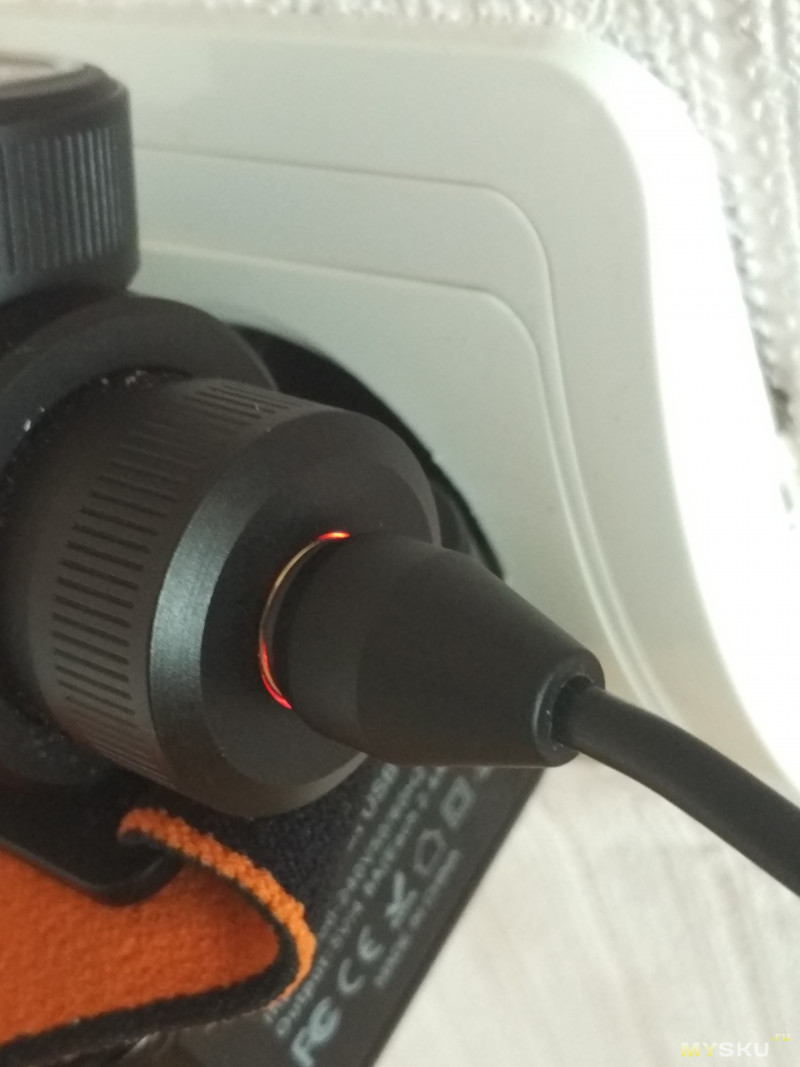 Charge current is 0.75A
Magnet is weak and contact is not stable.
There is red illumination during charging. I can't see green illumination in the end of charging at daylight.
Disassembling
HR06 have the most strange construction I ever saw.
At first hedband holder made from aluminium, and has only 4 position. It is not convinient at all!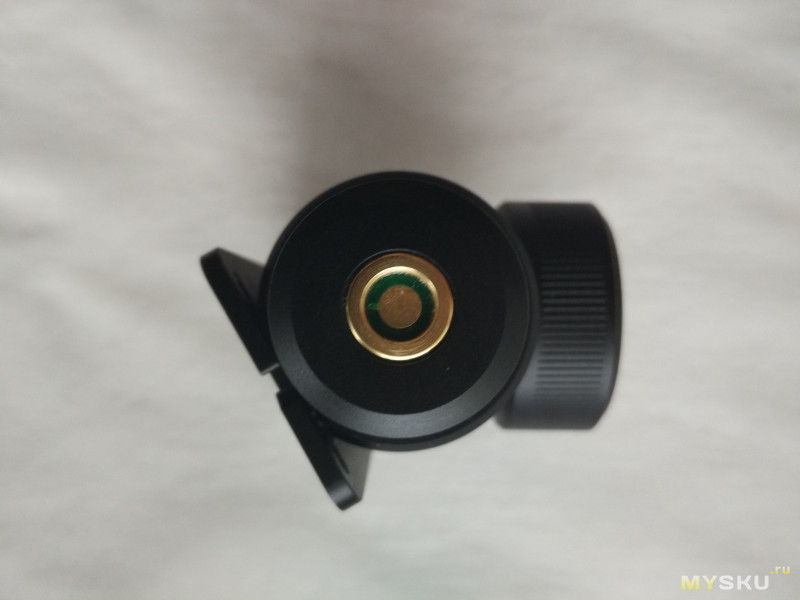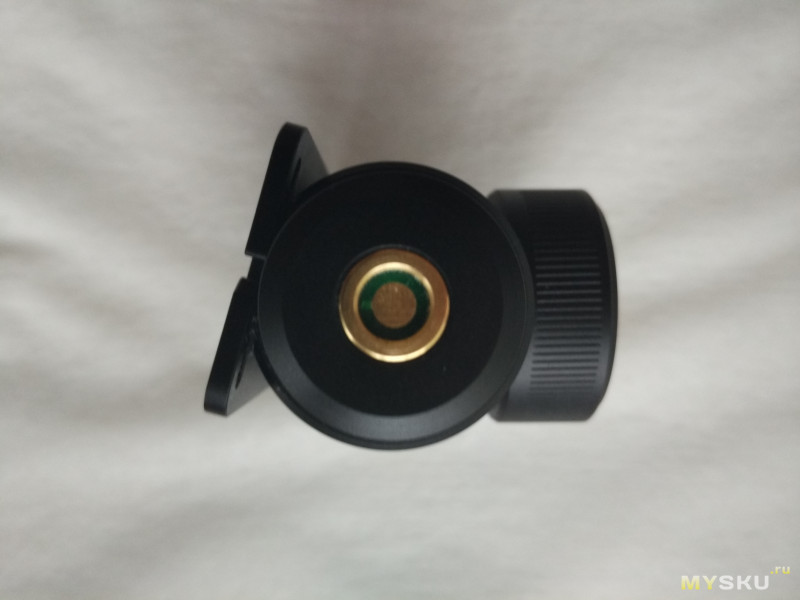 In addition, the headband slips out of this holder easily.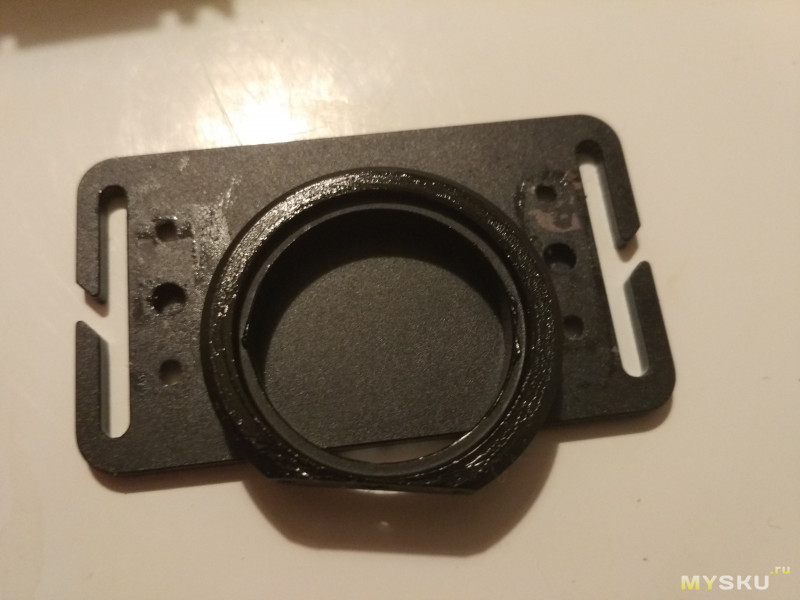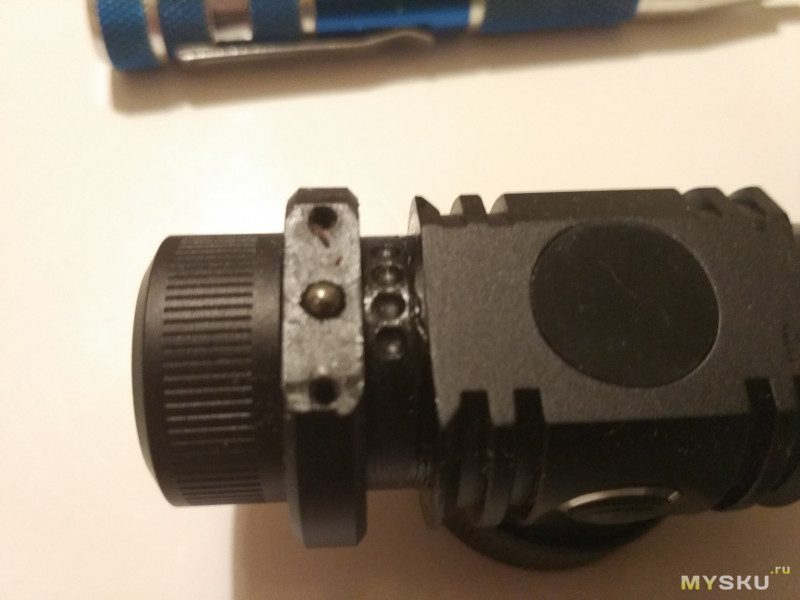 I was very surprised to see hole under the rubber cover, it is the only way to dissasemble HR06.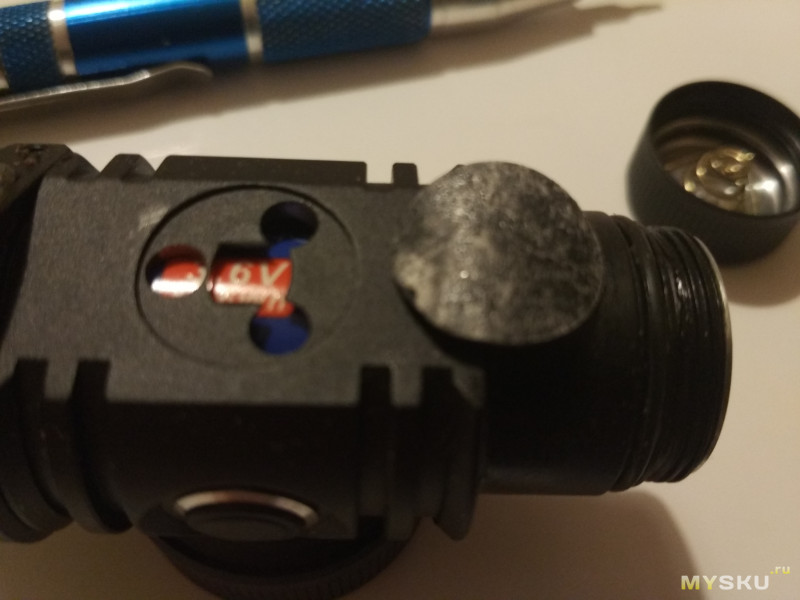 You can see modes changes mechanically. Leds cooling is bad. TIR optics looks awful. '+' contact have weak isolation. '+' contct is ...screw-nut and it also magnetizes magnet cable. Frashlight is not waterproof.
Overall impression
Interesting idea but bad realization. At this moment HR06 have many issue. But I hope this critique helps to Angryfox make its flashlights better.