Review example was provided by Gearbest. Here is link to product page (company ref one)
—
Stated specs are really brief.
Specifications
● Light source: LED
● Color temperature: white light
● Power: 3W
● Battery: built-in lithium-ion battery
● Battery capacity: 3350mAh
● 11-mode for adjustable brightness
● Working time: 12h ( daily use ) / 216min ( highlight brightness )
PACKAGE AND APPEARANCE
Package is very simple – transparent plastic cylinder which includes flashlight itself, manual, microusb charge cable and silicone lanyard.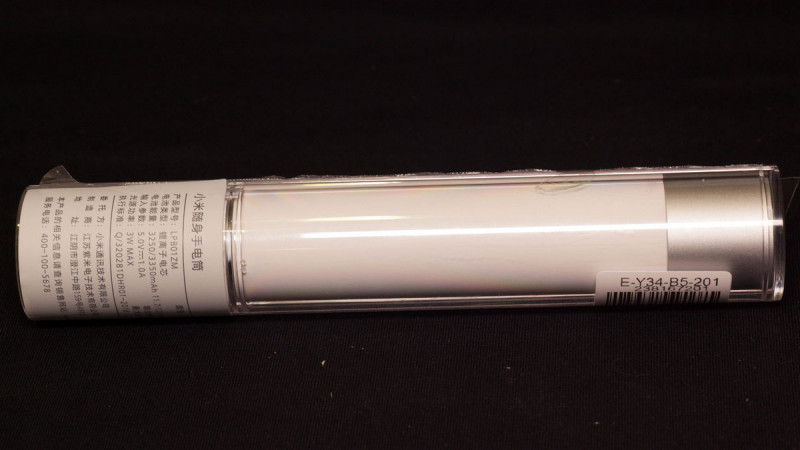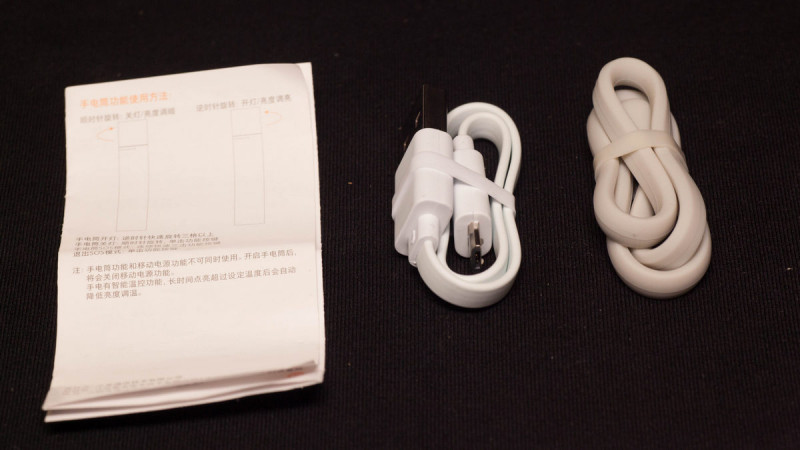 Flashlight body looks and feels ok. It is almost S2+ size, little bit thicker. At 1st I consider it to be plastic, but then in comments video popped up and it became clear that body is alumimium.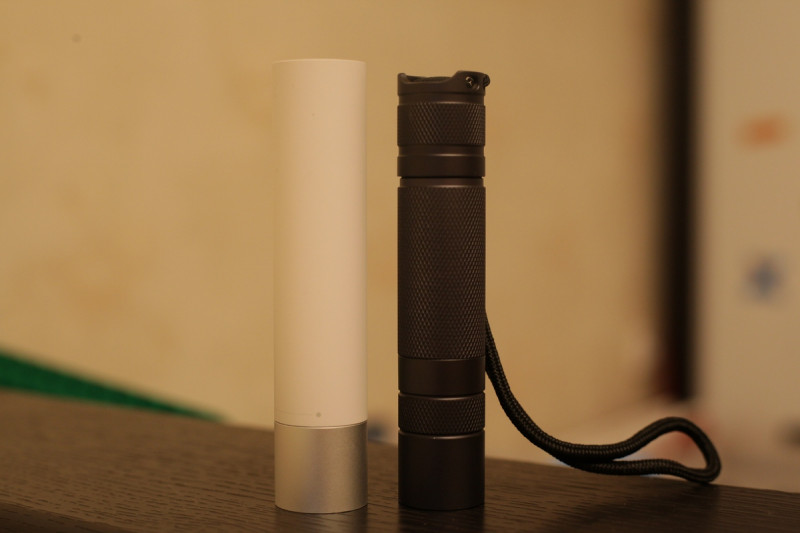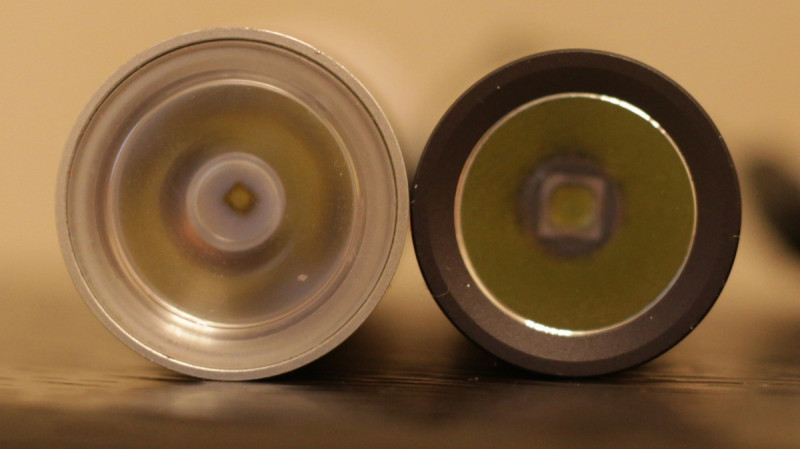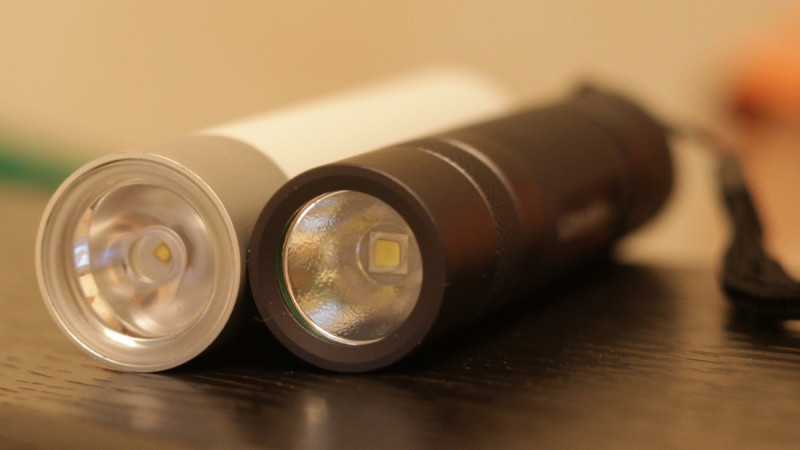 Protective sticker covers a pair of usb-sockets. And if we are used to see open charge ports at powerbanks, it is or obvious reasons a way worse decision when it comes to flashlight construction.
There is also tiny indication button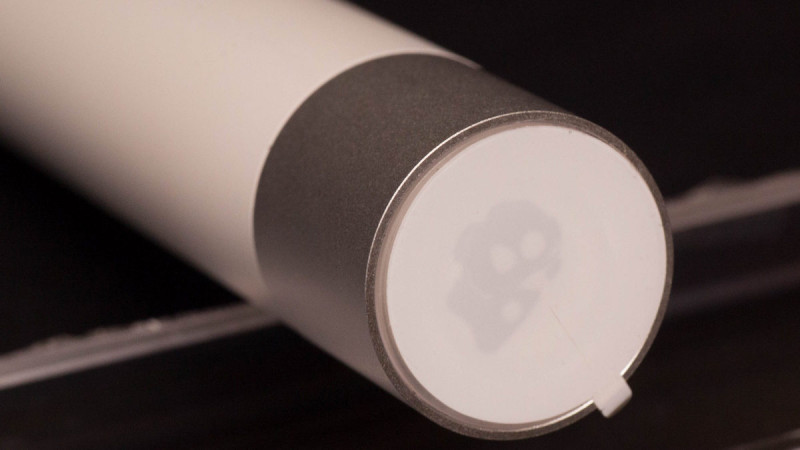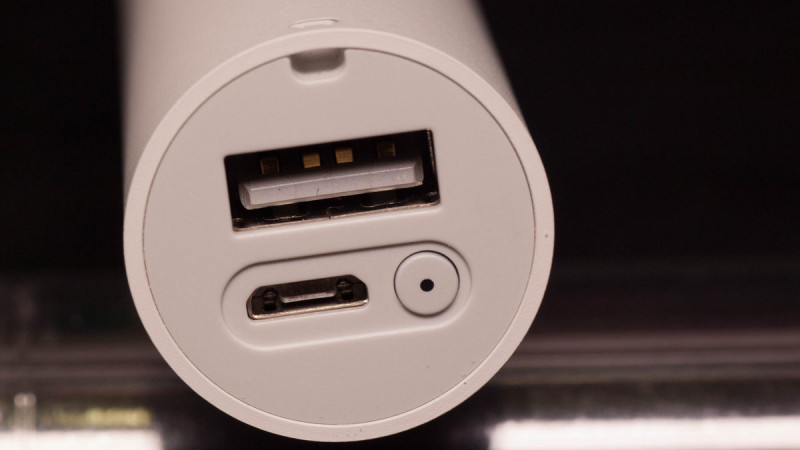 Head are twistable, for brightness regulation, with clearly heard clicks. Button is sealed\glued, I couldn't take it off.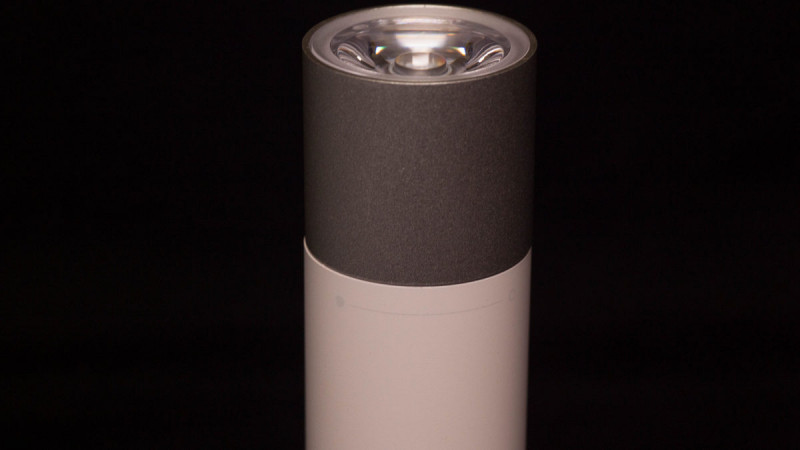 For flashlight , body doesn't feel like something serious, it`s more powerbank than flashlight.
Chinese cpecs revealed what LED is used, tadam…what a surpise -, [URL="https://www.mi.com/flashlight/specs/"]вот[/URL] Lumileds LED,max 3W.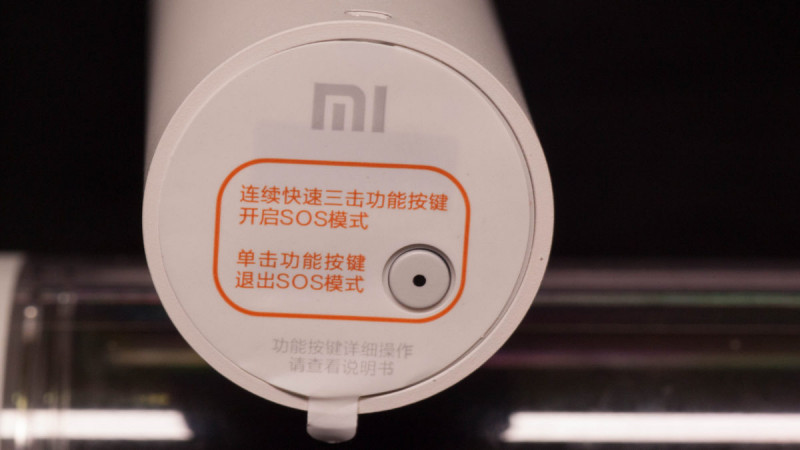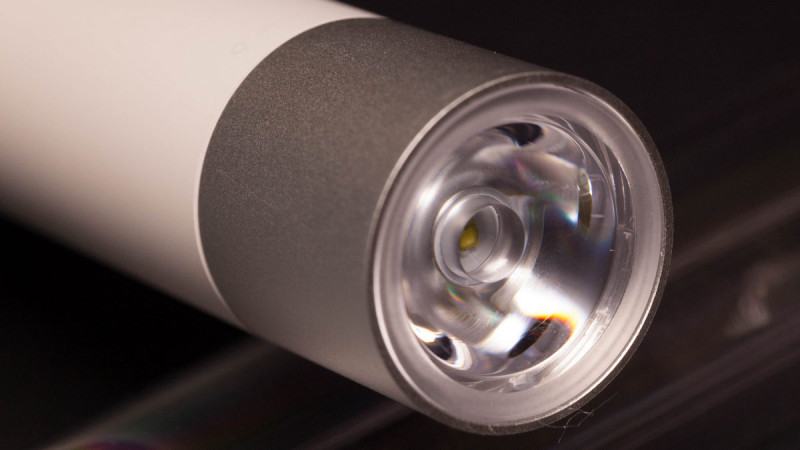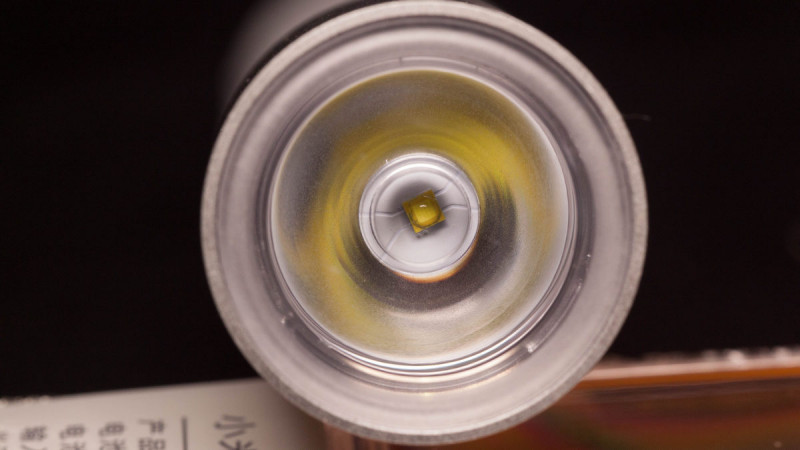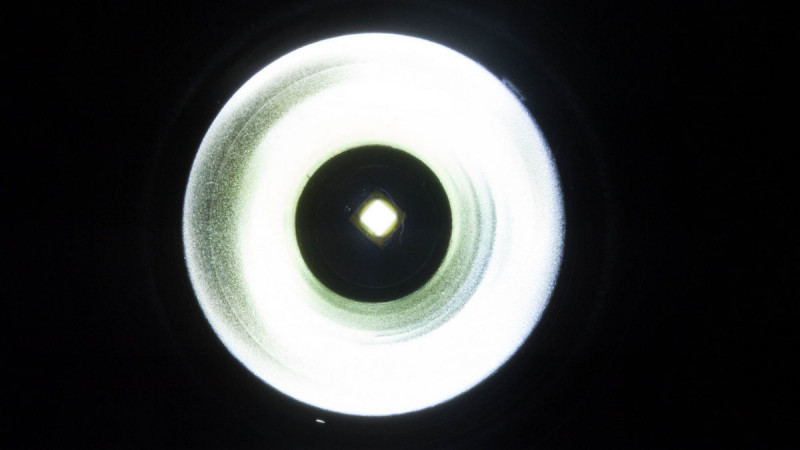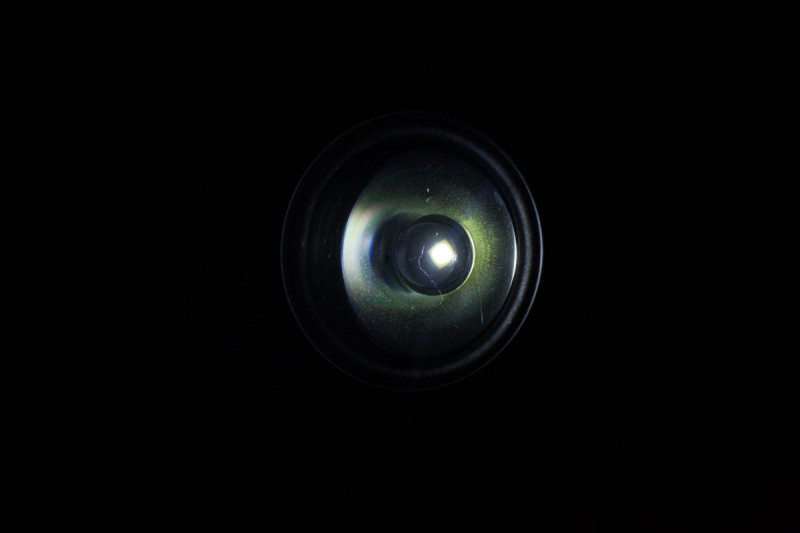 That`s all folks.
Promo pics promise better look and feeling , than what I felt in reality. But, honestly, device is not that bad. Problem of it is that it is something in between – no pb, nor flashlight.
UI.
Soo simple… jjust twist head and adjust brightness.
If you manage to place finger at tiny button, 3 clicks start SOS mode.
button indication
0-20% blink red
20-50% red-orange blinks
50-99% green-orange.
click button 2\1 times to get in\out low amperage mode (to charge stuff like Miband). this mode will work for 2 hours.
PERFORMANCE
1) POWERBANK
Nothing new – one port for electrons in, another one for sending `em out.
Stated capacity is 3350.
Well. 3350*3.7\5 = 2,48ah. In reality I managed to get (my usb-tester says so) no more than 1900mah in 3-4 tests and uploaded more relevant 2400-2450.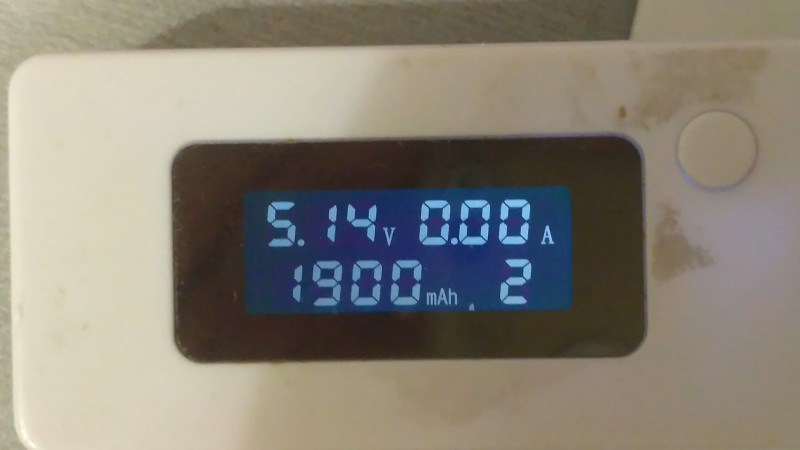 .
I also haven`t seen promised 1A. But other users said thay got what is promised.
My impression about PB mode is that this device is small charge helper, to get time before plugging phone in regular wall-charge. It`ll give user 30-40% of charge which is enough for at least 2-3 hours of normal use and maybe day for limited use.
But in this case i`d prefer carrying 5-10ah (well known Xiaomi PBs) along, which will weight the same, but provide me with much more charge.
2) FLASHLIGHT
.
We are promised 240 lums and 216 minutes in high mode.
I can say it`s true for both mentioned above.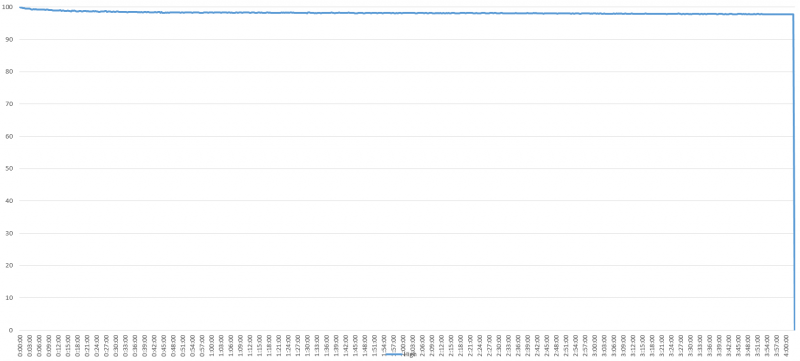 Light is CW, with visible PWM-shimmering which slow disappear toward max mode.
Some users wrote me in comments to Russian review what they tested this light and sow NO PWM shimmering at all.
What about tint and light distribution – see pic below.
There are: low-high-skilhunt H03. So there is visible hotspot, that dissolves in 1-2 meters range.
I like light distribution here, it`s OK for EDC device.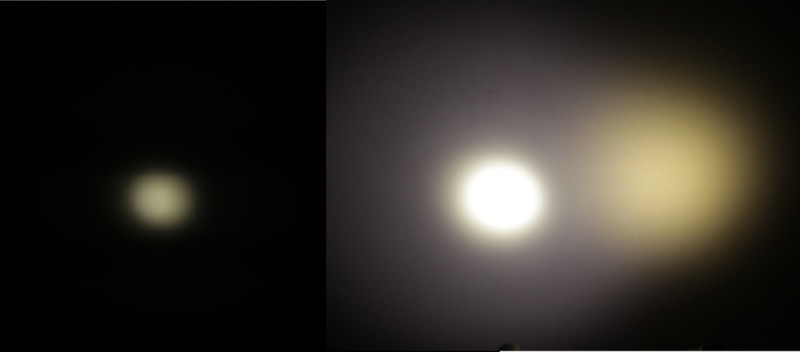 Have to add that i`d like to see something like moonlight mode.
Max mode here is definitely enough for most of regular need, `ve got no complaints here.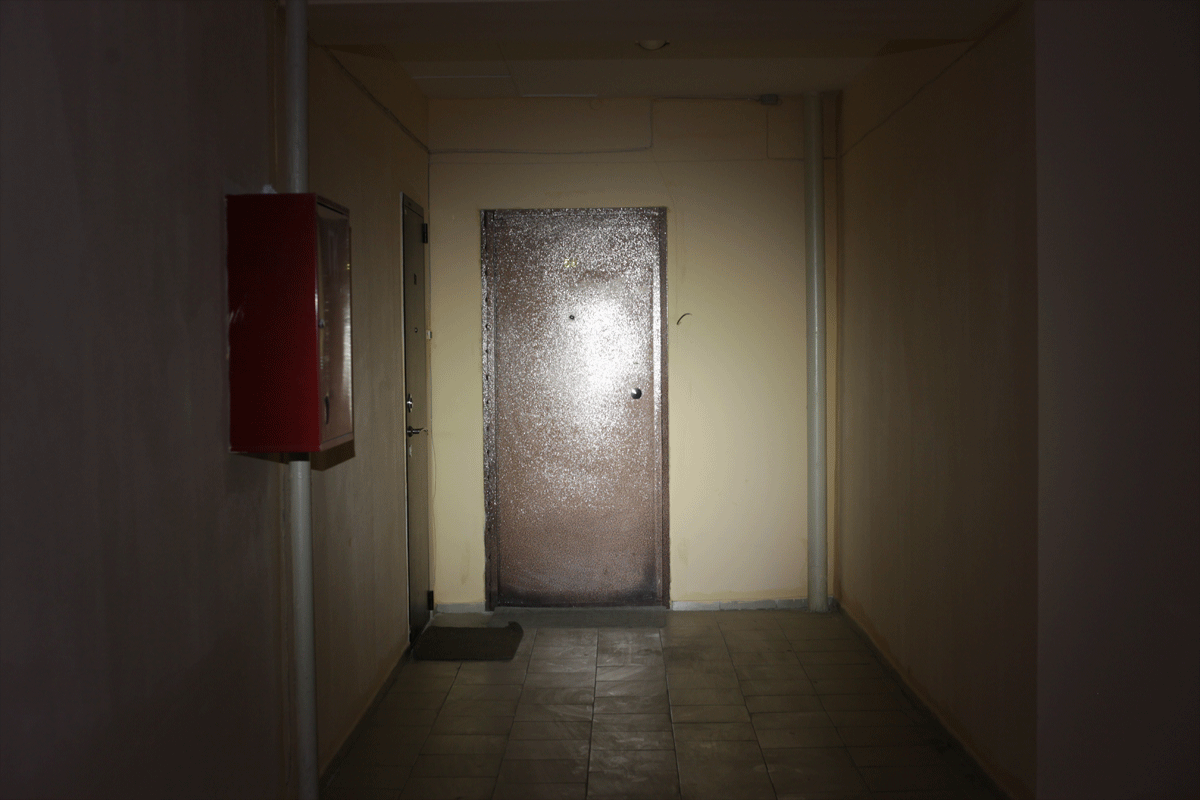 I suppose S2+ is closest budget EDC light rival of Xiaomi LED, so here is comparing. Hope that`s enough to understand what you`ll get .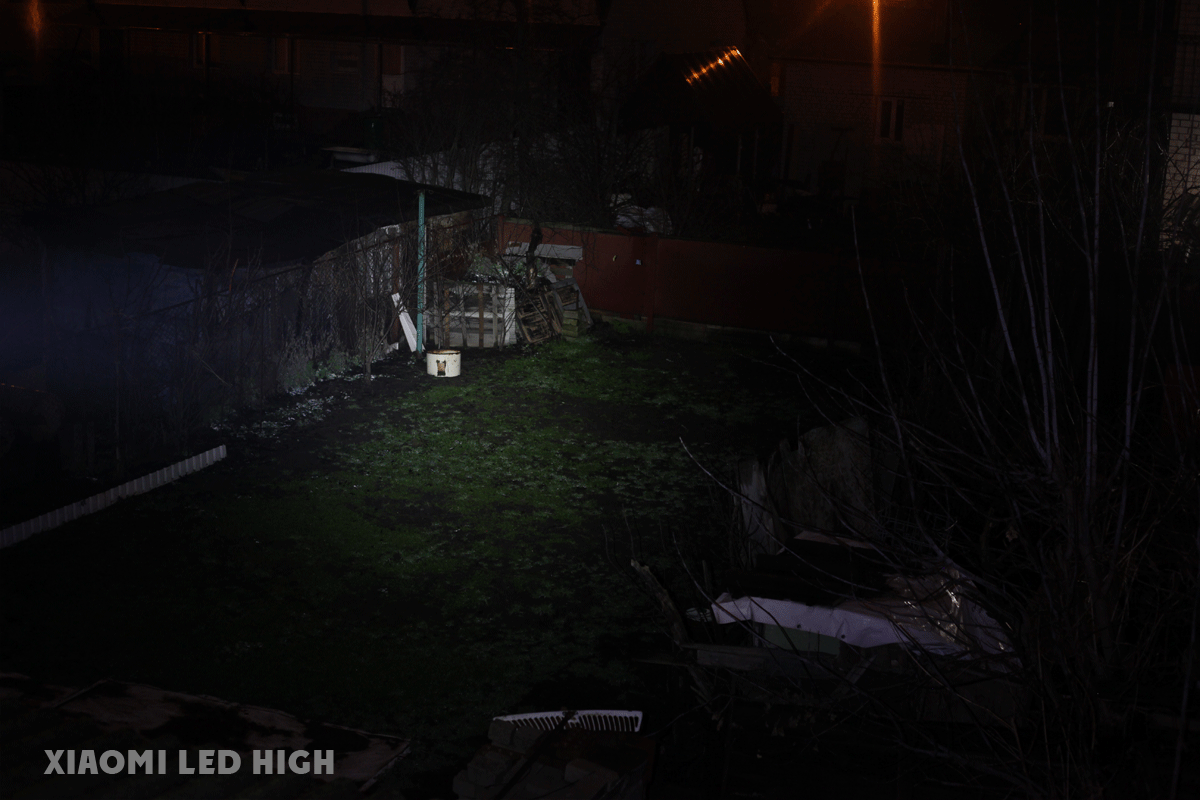 At 1`st I thought that heat dissipation is bad, but video below shows that that`s ok, flashlight body is quite big and that`s why it doesn't get as hot as 14500 light with same brightenss.
For me, being a flashlight, this device performs better than in PB mode, giving user long runtime, decent light and brightness.
PWM shimmering is uncool. But for "reserve device for urgent needs" you may not take this into serious account.
OVERALL
Disputable thing. It pays it`s price for being so universal – regular PB`s and flashlights performs better than this one.
And still Xiaomi LED can illuminate path around and give you some charge for smartphone in addition.
I`d better pick 5-10ah Xiaomi PBs and S2+ for reserve light and charge. But I must add that some users wrote in comments that exactly such sort of device helped them a lot several times.
So it is completely matter of choice – universality vs specialization.
And you can put this stuff into your kid`s backpack to be sure he\she will always be able to charge phone and not get into dark place with no light to illuminate.
Discount code XMILED price 15,99