you can buy Thrunite TN42 at:
AMAZON
BANGGOOD
ALIEXPRESS
As far as I understand, even after more than a year since release, Thrunite TN42 is #1-2 thrower (i`m not talking about custom modes and GT). It was a long at time top of my wishlist and finally, I got it for test. So, i`d like to share my impressions with you, guys.
******************************
SPECS:
LED: 1*Cree XHP35 HI LED with a lifespan of 20+ years of run time.
Runs on: 4*18650 (ThruNite 18650 3200Mah).
Working voltage: 7.4V-8.4V.
Output & Runtime (Tested with four pieces ThruNite Li-ion 18650 batteries (3.6V/3400mAh) and for CW. NW parameters is 10% off):
Strobe(680 lumens /10.8hrs),
Turbo(2000 lumens/1.5hrs),
High(780 lumens /5.3hrs),
Medium(256 lumens /17.8hrs),
Low(38 lumens /4.3days),
Firefly (0.8 lumens /58days).
Head diameter: 100mm
Tube diameter: 52mm
Tail diameter: 52mm
Peak beam intensity: 600750cd.
Max beam distance: 1550m.
Waterproof to IPX-8 Standard (2 meters).
Impact resistant: 1 meter.
******************************
*PACKAGE AND APPEARANCE *
TN42 comes with big thick cardboard box. That`s not that much of design there, but still it is obvious that this is a brand thing, not blank cardboard box like in case of L6 for example.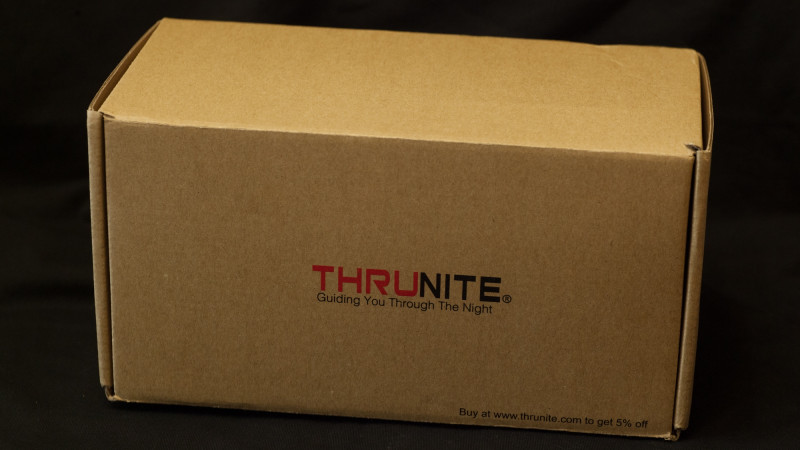 Package incudes TN42 itself, shoulder strap ando-rings. Holster would be a great addition to this set, I bet it would add just few extra bucks to total price. If Manker can afford it, with MK35, so should Thrunite.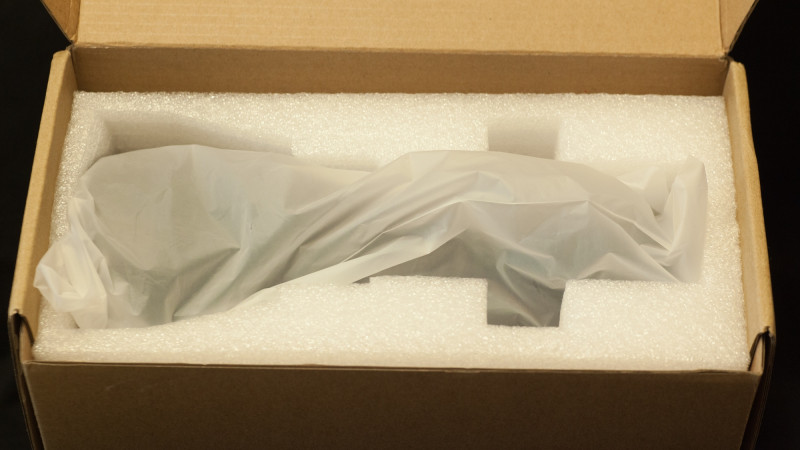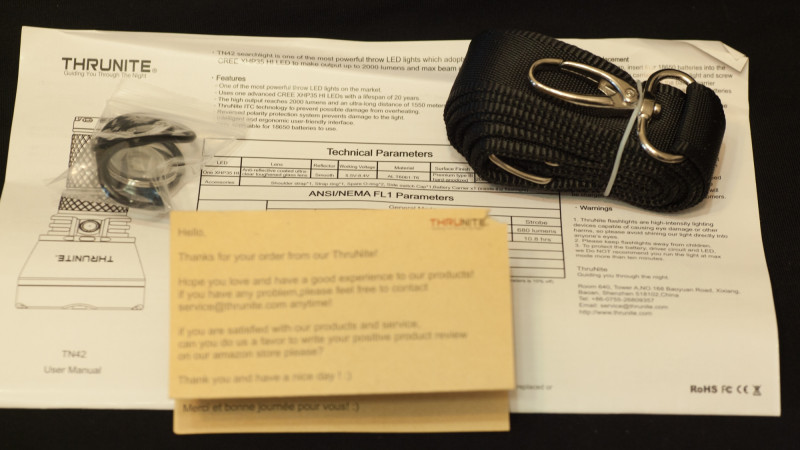 Here it is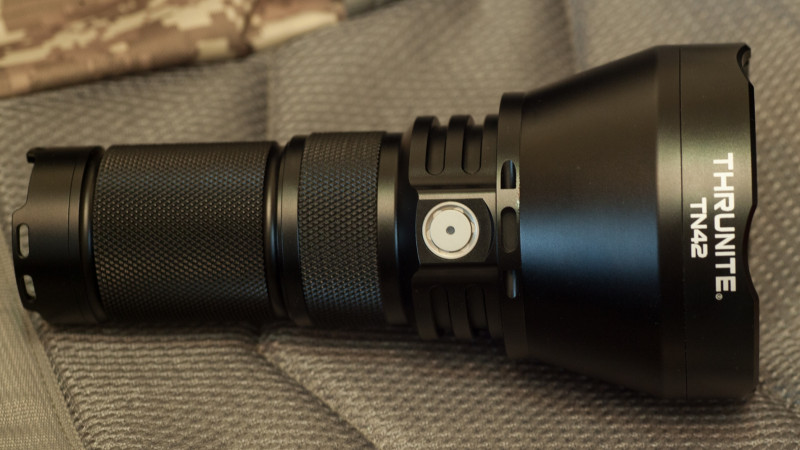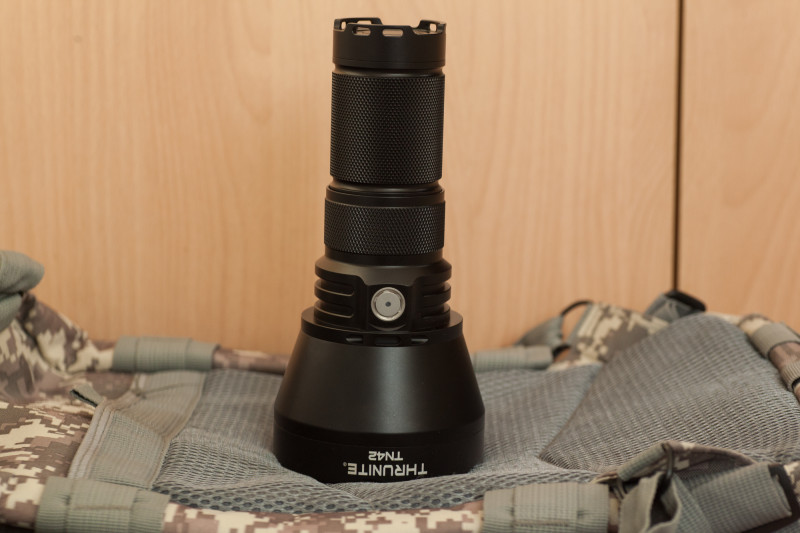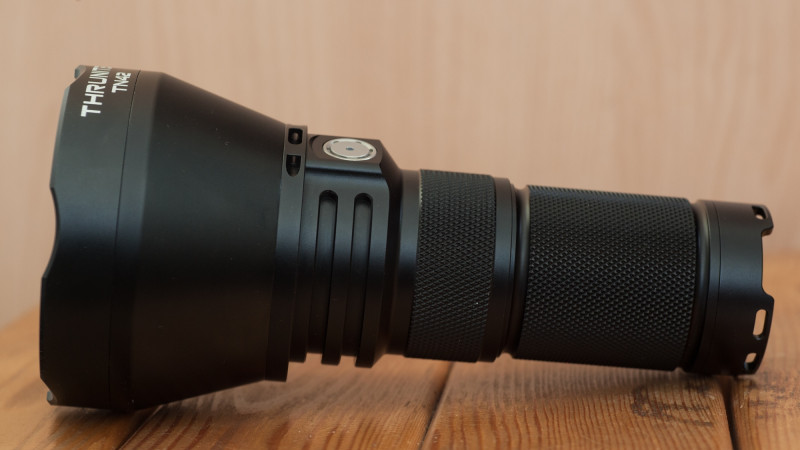 Oh, when I hold MK35 it seemed sooo big. And TN42 is even bigger! 10cm head diameter is a serious number. There are a lot of lights who are shorter.
Surpisingly, MK35 is a 10g heavier than it`s bigger rival, which weights 665 without batteries.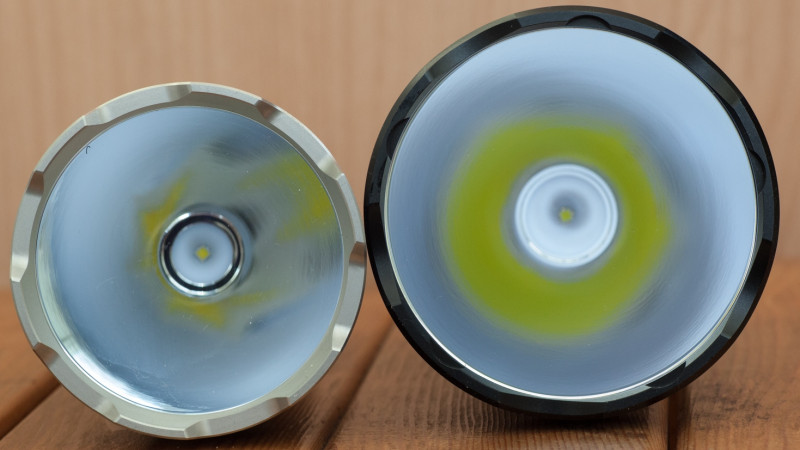 Then I remembered that there is also C8 in my collection, light with well-known size.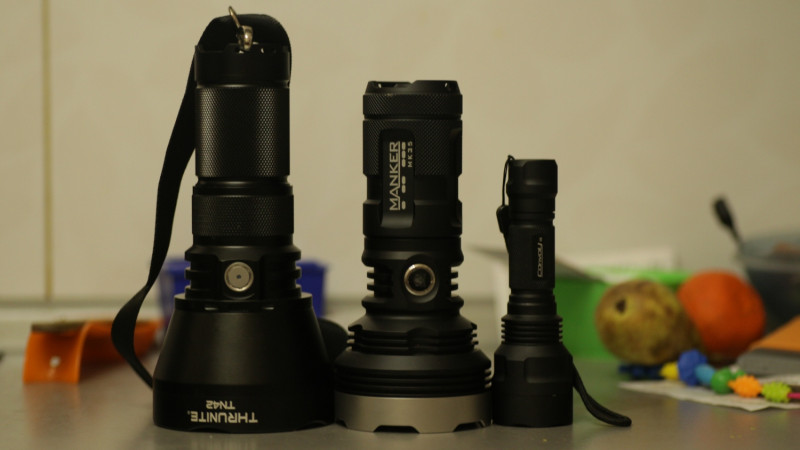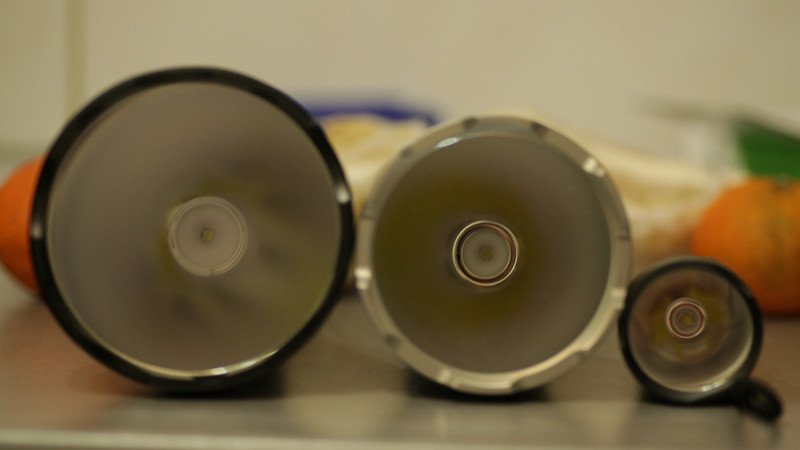 Ok, there is no holster, but shoulder strap is also a good addition to package. With about 850 full weight, it is a real help.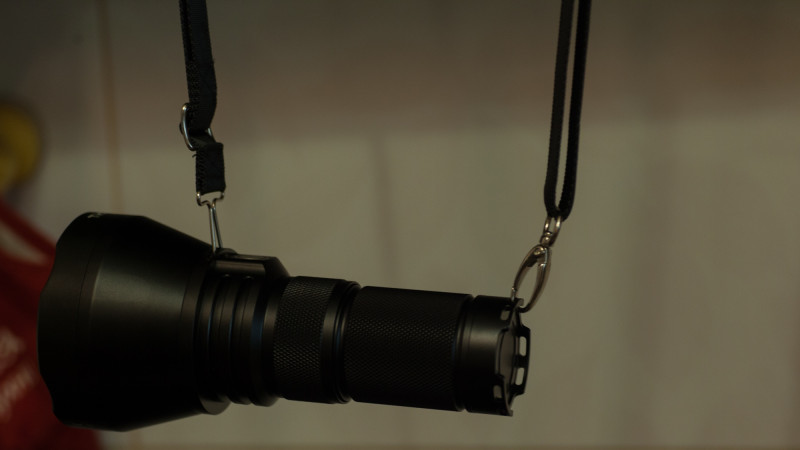 BTW, why there is no lanyard? It cost almost nothing. And there are some holes in the tail to attach it to.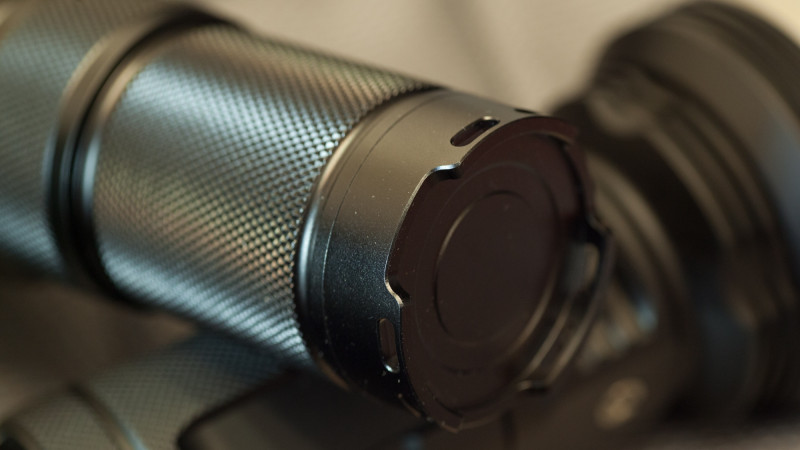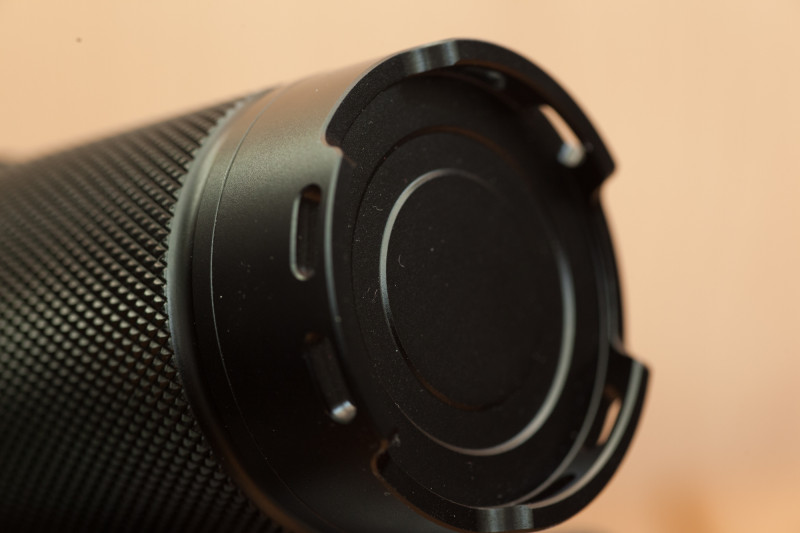 Knurling is small, rhombic. And there is a trouble. There are tiny-tiny straps at the top of each of rhomb.
And when I put TN42 and MK35 in backpack, carried them quite accurate, without hitting and so on..i hauled TN42 out and saw that there is about 2square cm grey"stain" when anodizing disappeared, all these tiny straps couldn`t survive short contact with surface of another light. And now top of each rhomb doesn have any tiny straps, it`s like polished now, with no anodizing of course.
Well, if you plan to really use flashlight, you know that chances are few, that any anodizing will survive real use, so you may not to take this into account. But if you want to use little bit and the sell – be REALLY carefull.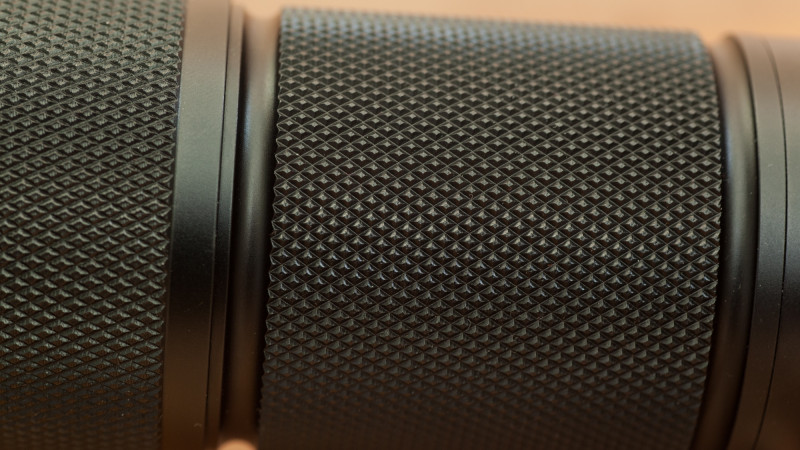 TN42 consumes 4х18650, no matter how you put cassette with them into "cup".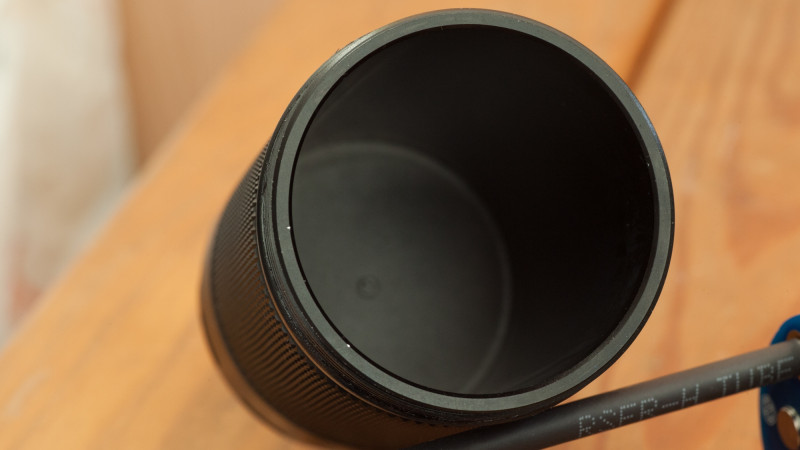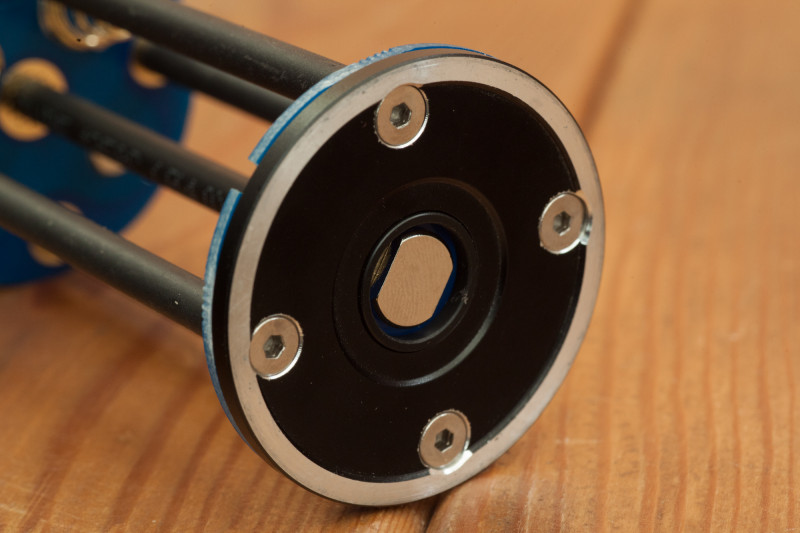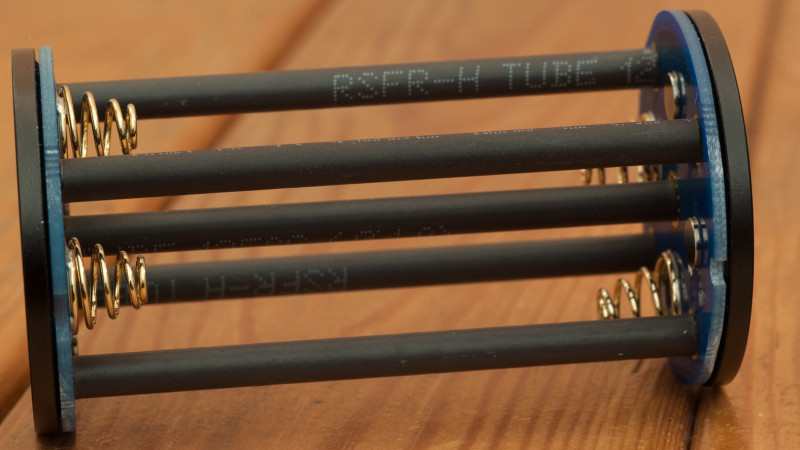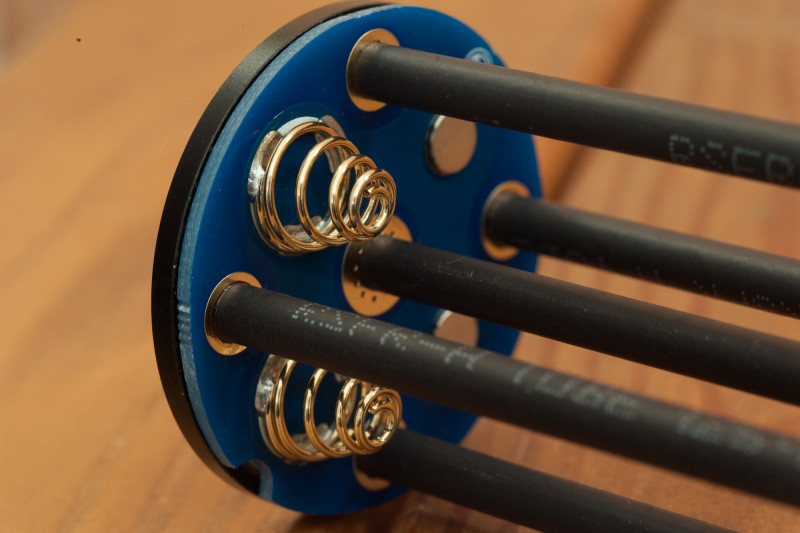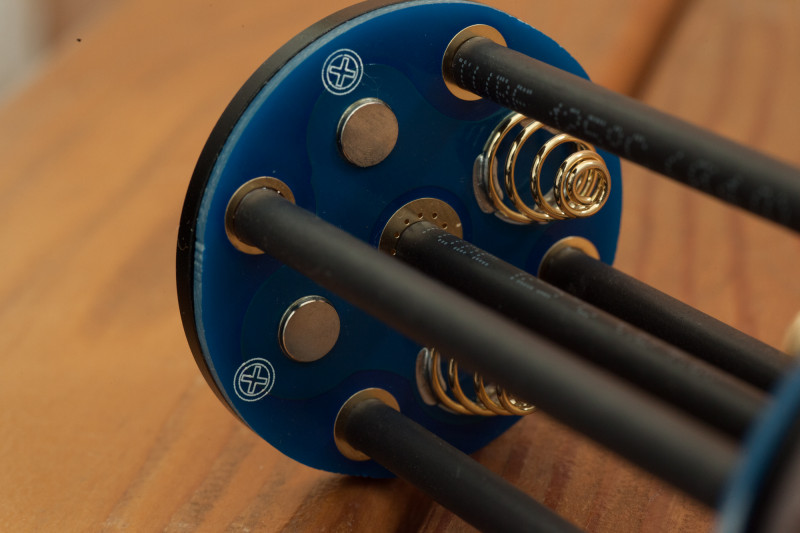 Threads are big, rectangular, well lubricated, with thick o-ring.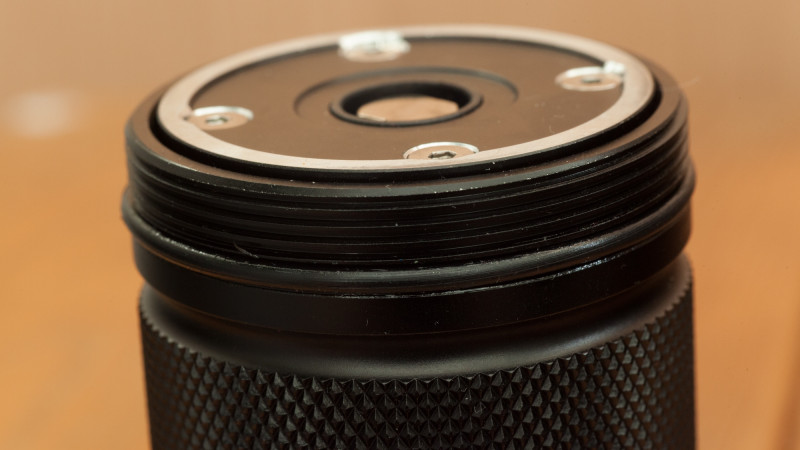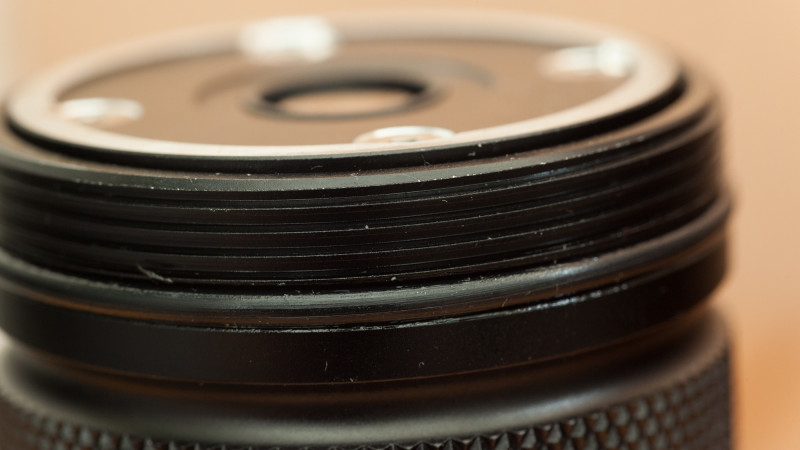 There is a thick contact plate, with spring inside central part.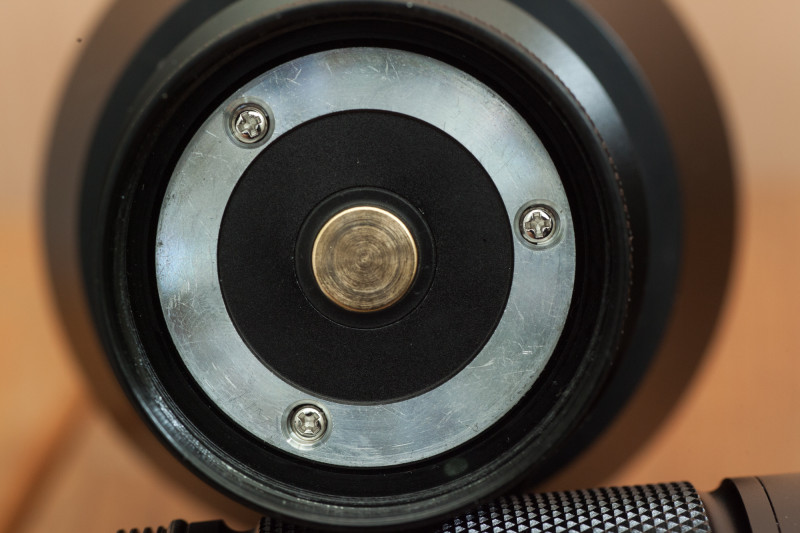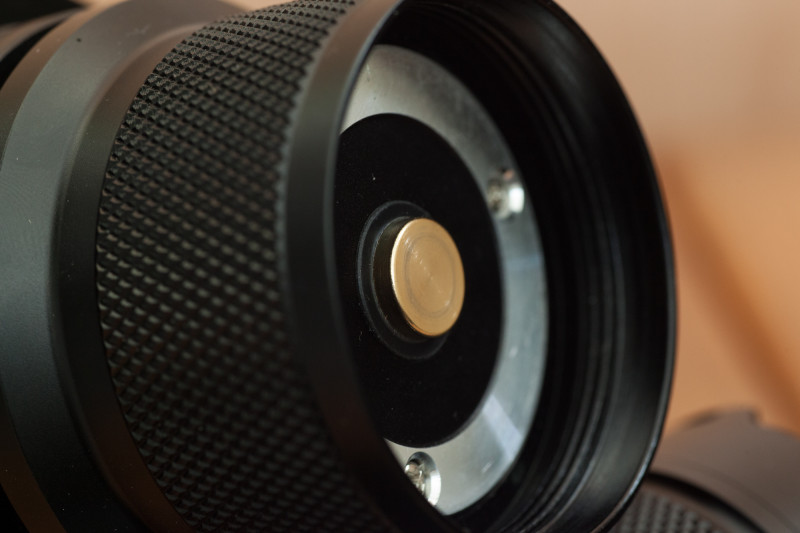 There is a driver behind.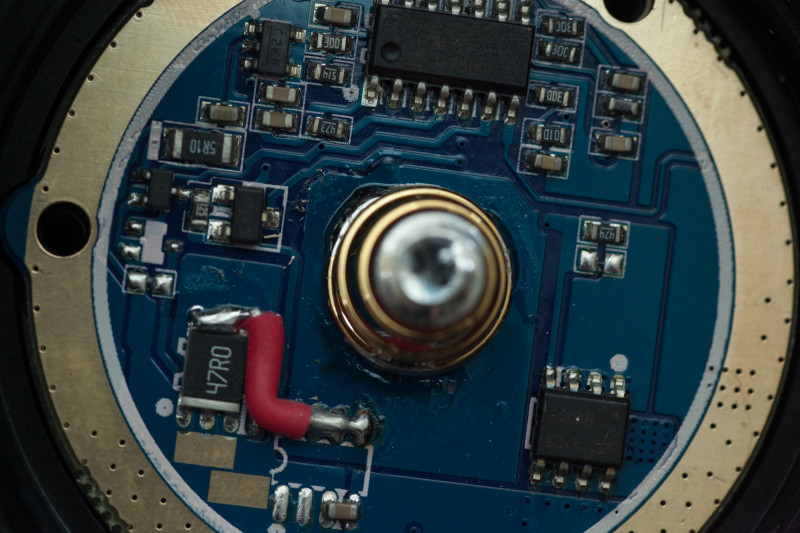 Indication button is smooth, but in darkness you can locate it easily, as it right on the top of the only one specific high part of body.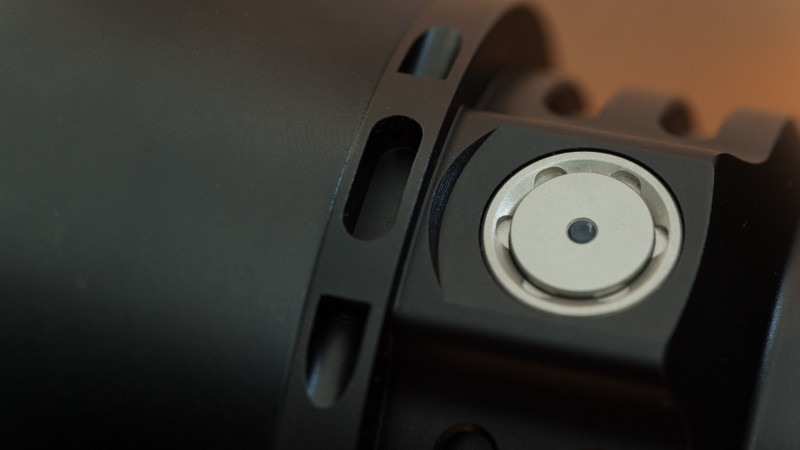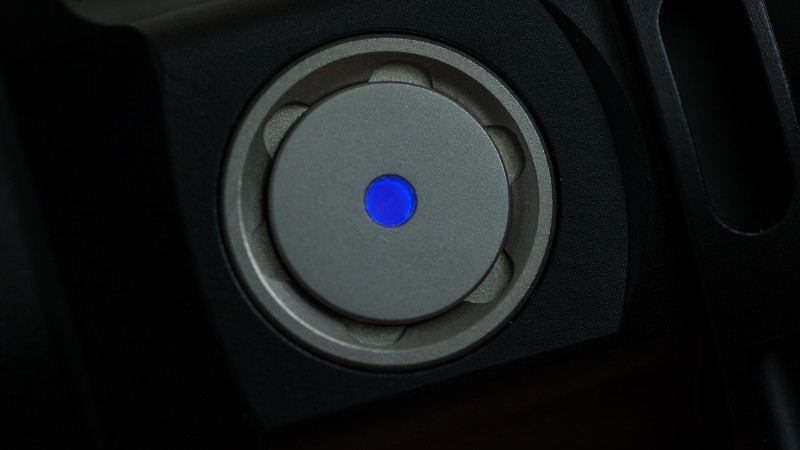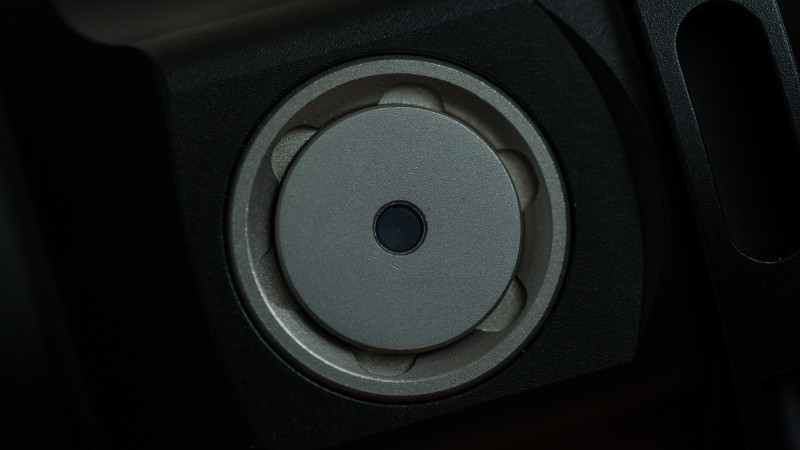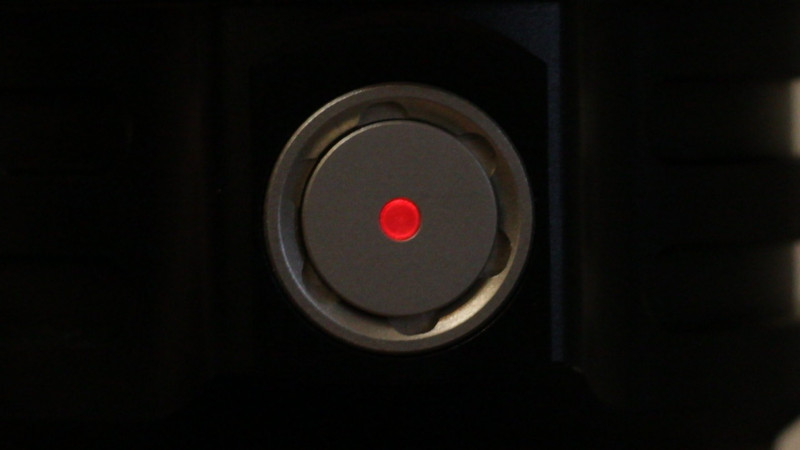 Cooling ribs are biiig and deeep.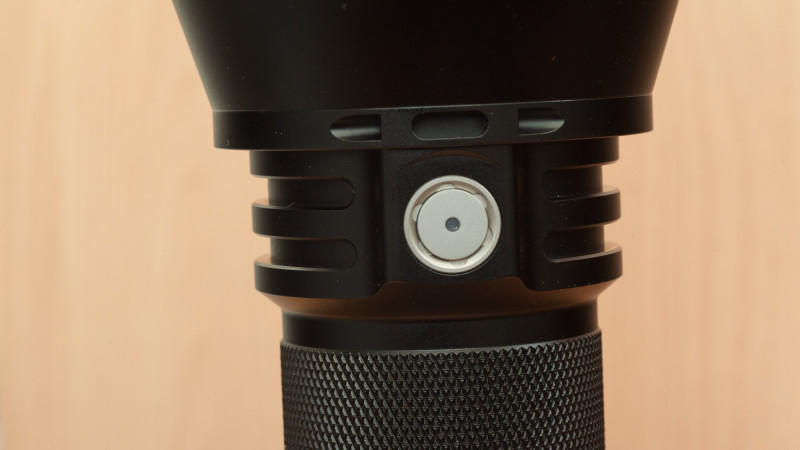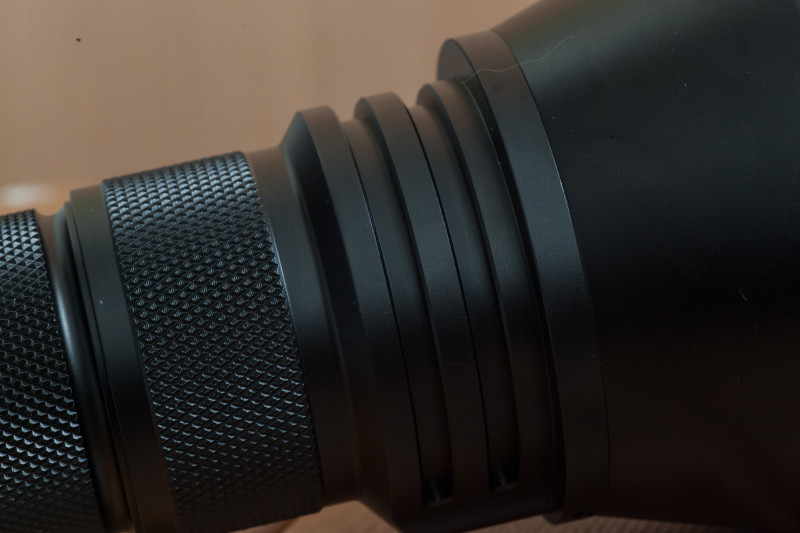 I unscrewed part of head and saw that threads in this part are totally dry. Well, that`s not a big deal, because in normal use there is no need to get there at all. And dry threads will only make it harder to occasionally unscrew reflector.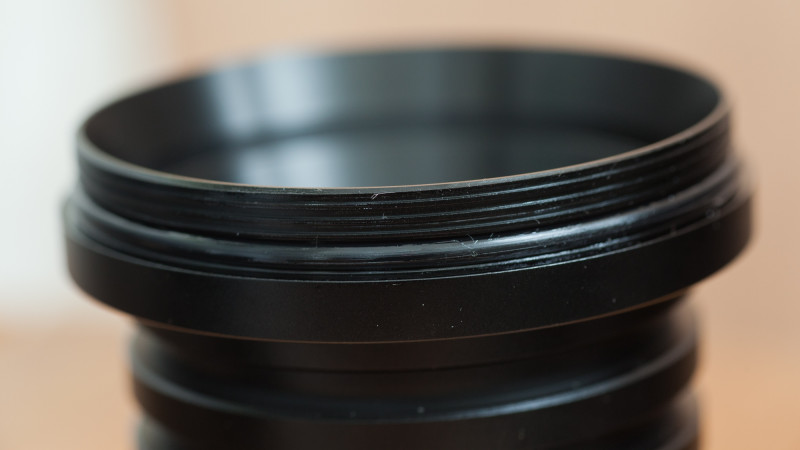 Head is 10cm diameter, reflector is 90mm and 86mm high. Glass with AR coating, XHP35 HI on the botton.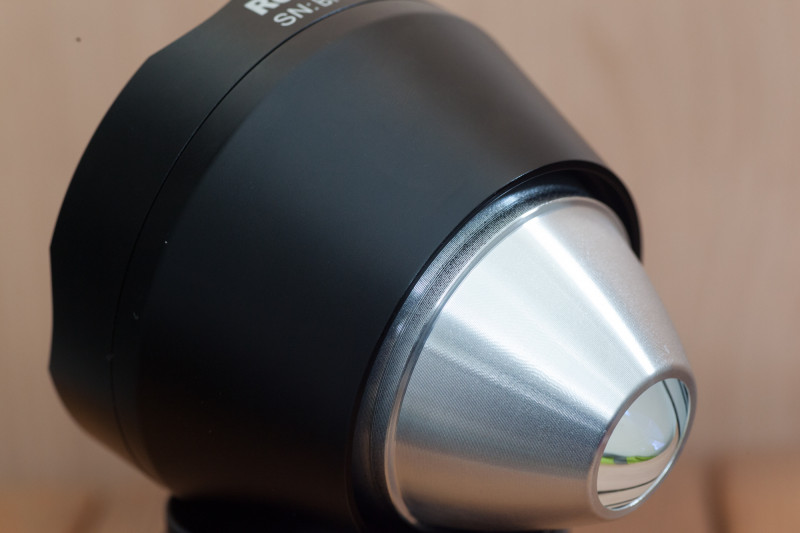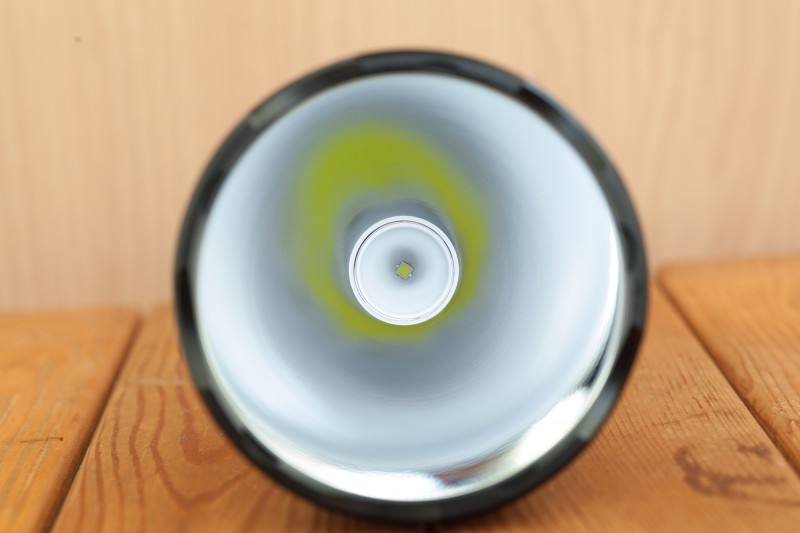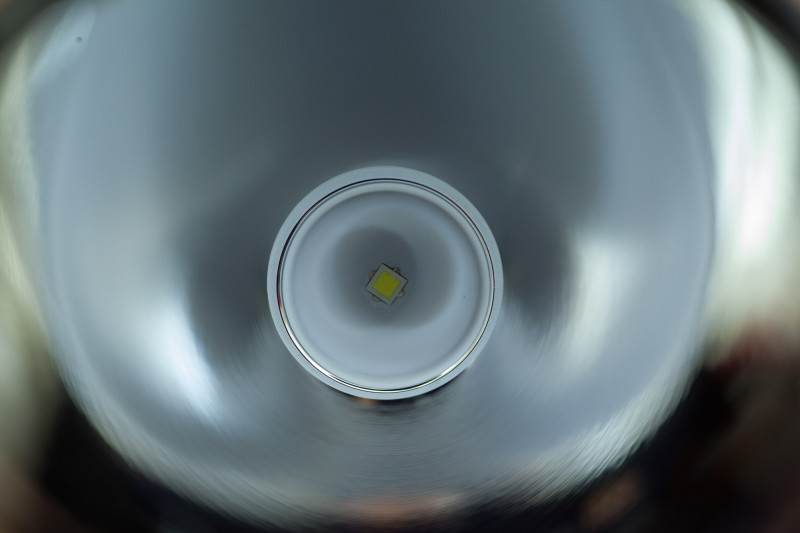 I was confused to see that a part of copper plate under LED probably lacked thermal grease. So I unscrewed plate, turned it upside down and saw that I was right. C`mon, it would take a simple extra movement to distribute thermal grease equally on the plate surface. That`s uncool. If you buy TN42, please check this.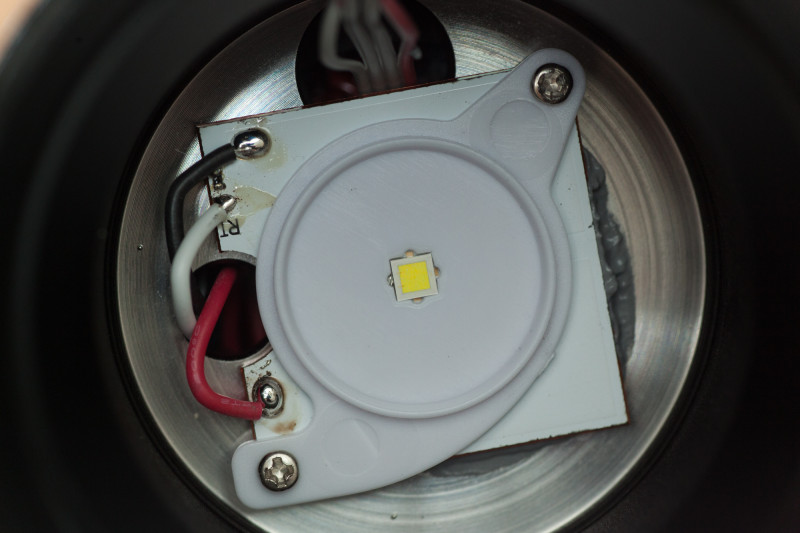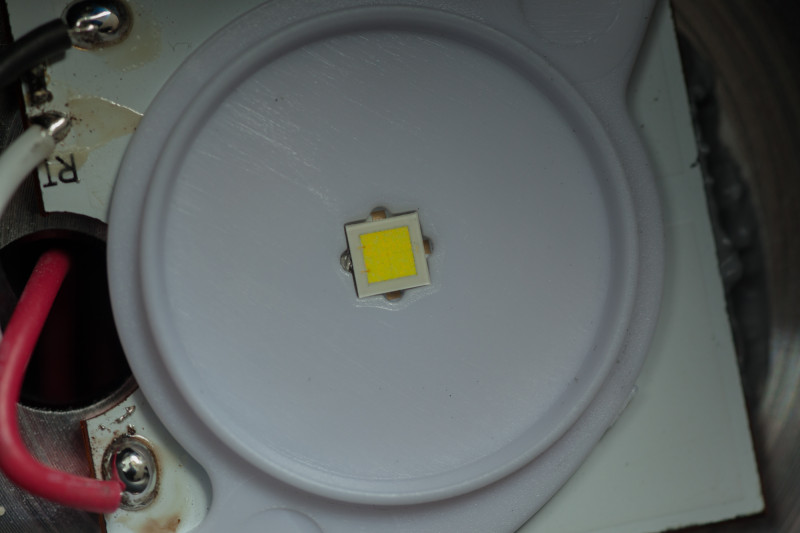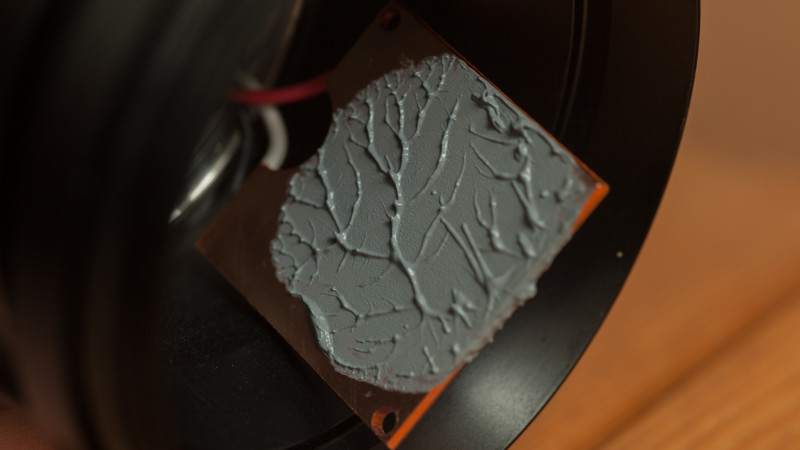 Bezel is not that aggressive as the one of MK35.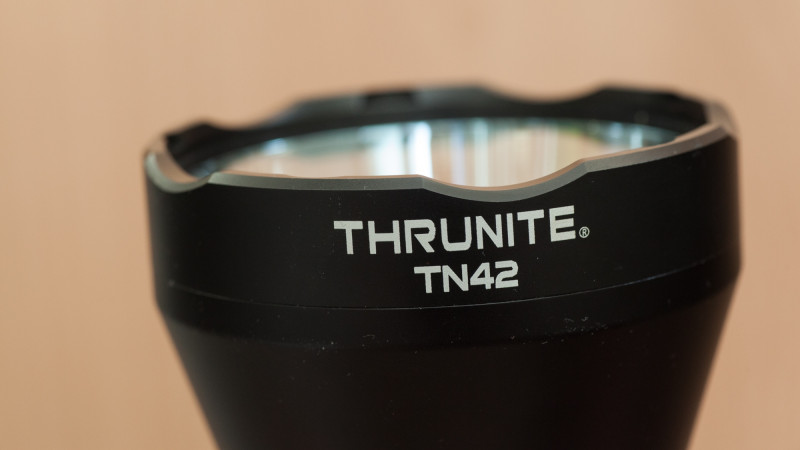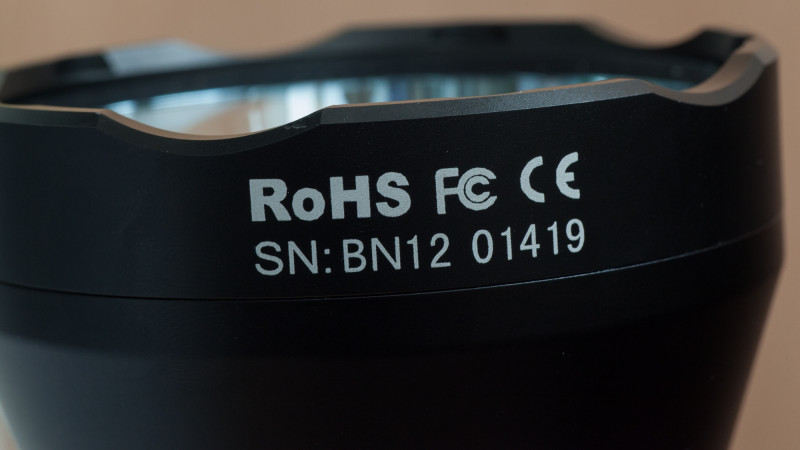 I found this pic here at BLF, hope this is of use here as well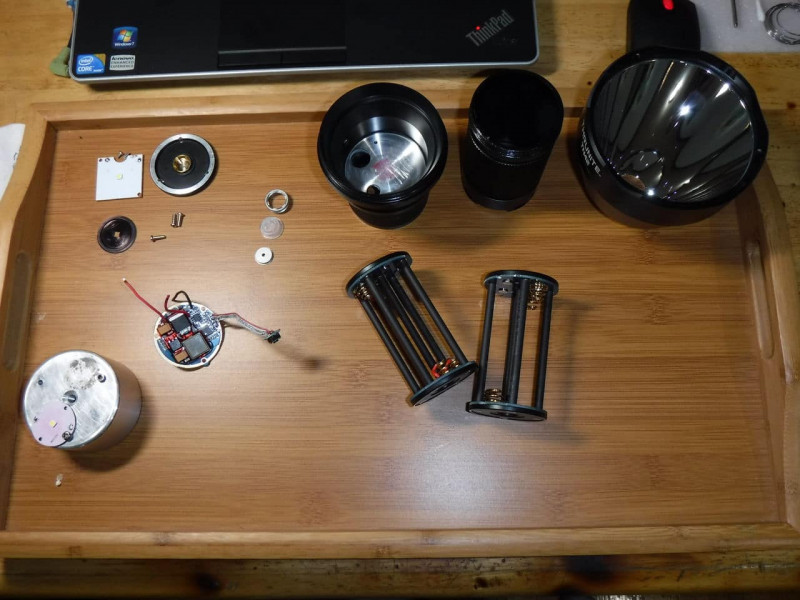 My overall impression is good.
But there are some minor negative notes: thermal grease, tiny straps on knurling and lack of holster.
I know that this one will fit.
UI.
Turn On/Off
Press the side switch to turn the light on/off.
Change Mode
When the light is on, long press the side switch to cycle through low, medium and high.
Shortcut to firefly: When the light is off, long press the side switch to get firefly mode.
Double click to turn to turbo from any mode. Another double click to get strobe.
*ITC Technology
*The light will automatically lower the current when temperature in LED or driver rises to 80 degrees centigrade to protect the flashlight from overheating. Thus to extend its lifespan.
*Memory Function
*The light will turn on in the last mode accessed, except firefly, turbo and strobe.
*Low Voltage Indication
*When the indicating light on the side switch turns from blue to red, it means the battery package should be replaced or charged.
—
Here is an important notice! When you are in MID, light will switch back to LOW to prevent night vision. IT`ll take some time to get used to it. When you are in any other mode, next mode will be the same as you expect, Low after High and so on.
I`d also like to see lockout\in mode like in MK35. Nevertheless, you can unscrew body a little bit to lock flashlight in good old way.
PERFORMANCE
I got CW version. There is also NW version.
There is no PWM-shimmering at any mode, including moonlight.
Light cuts off when voltage at each battery drops to 3v.
One pal at our Russian forum measured amperage at LED and got decent 2.35A
I also have NW version of MK35, please see difference in tint and beam size. TN42`s beam is definitely more tight and better focused.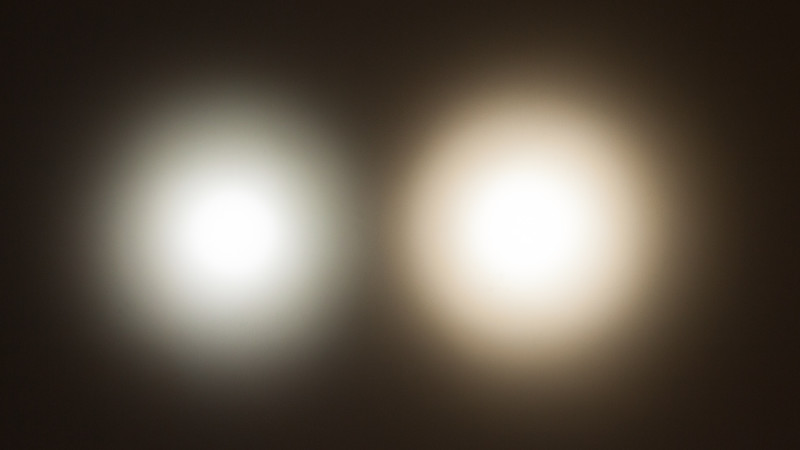 Ok, we have stated 8\38\ 256\780\2000lums and 600 kilo candels! Not bad, yeah?
Here are some measurements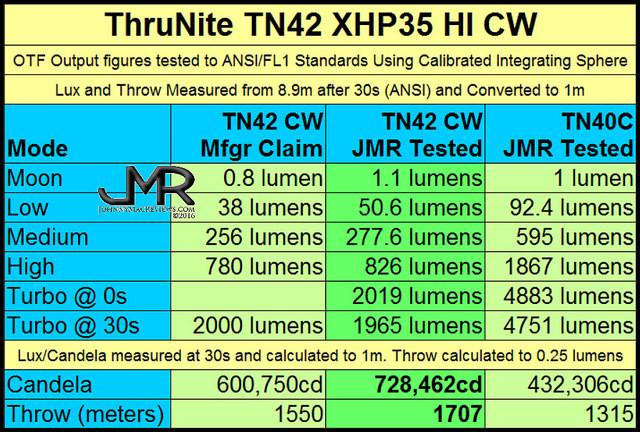 At the same time Vin from Skylumen gave these numbers:
Lumen: 2140
Lux: 703K
Throw: 1677
Anyway – throw is CRAZY. TN42 perfectly does what it suppose to do – cut a longest tonnel of light into darkness.
So, i`ve got MK35 as closest rival (unfortunately only NW) and Convoy C8 (XML2 U2 – 1A 960Lm 7135 × 8) as most relevant budget thrower.
I was SO muсh surprised and impressed to see that even 0.8lum moonlight is enough to see things about 15meters apart from me. Not bright – but still quite visible. And in indoor, home use that`ll be definitely enough when you are in emergency situation when you need to same battery for as long as possible. And this light will last for weeks!
Ok, see. TN42 shows outstanding performance. We are used to see 2k lums light recently. I think that in 2016 2k lumens were much more impressive. And this light is not about brightness, it`s about throw!
When there is just MK35\TN42 on gif, I mean turbo modes.
So, 170meters. No challenge for such a light.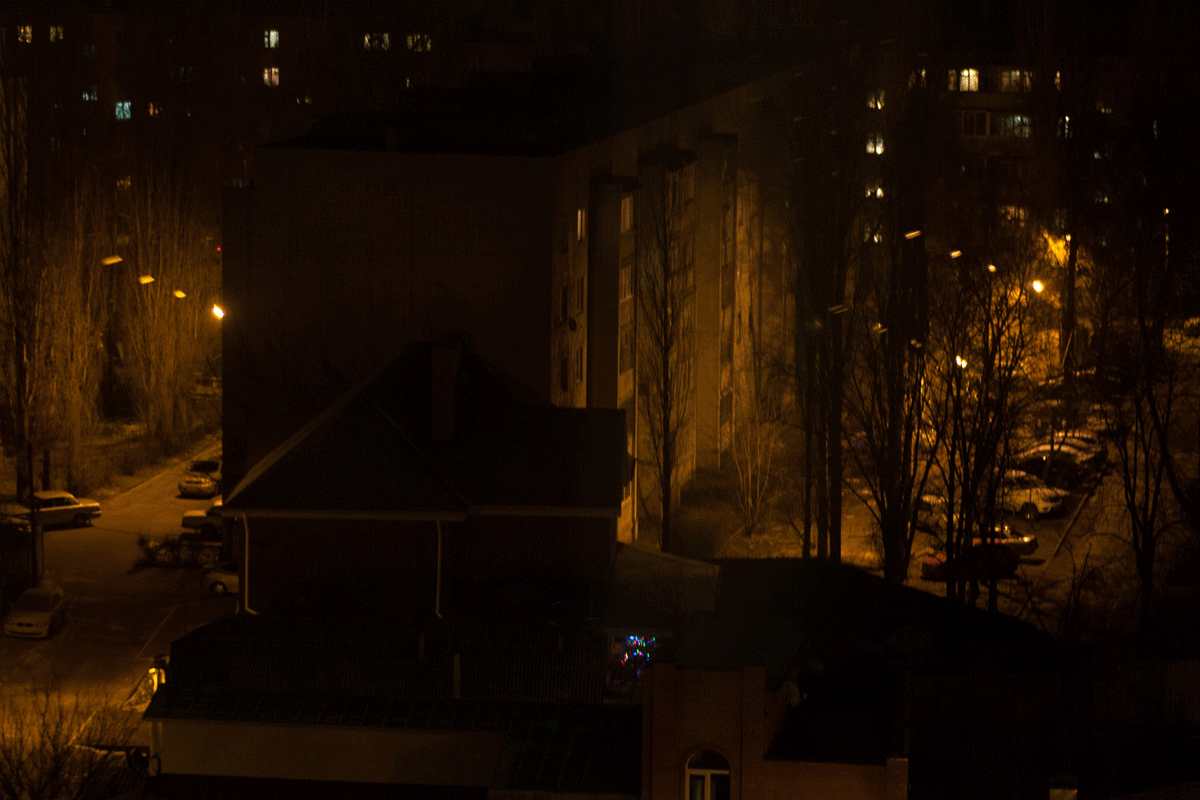 I think that this 200 range is a limit for C8. I planned to compate with UT02 as well, but parcel with pair off them stuck somewhere.
225m to trees in the background.
My dad didn't placed Manker properly, so I excluded it from photos.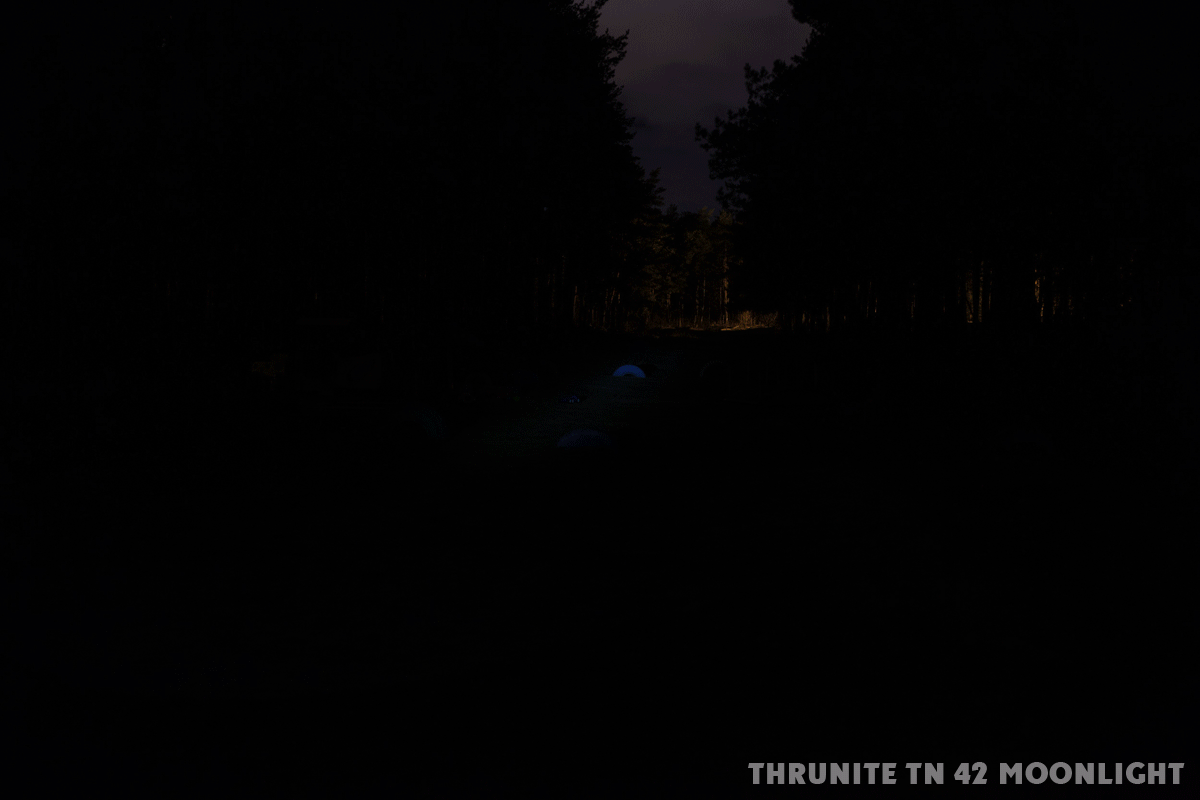 300-350meters (could precisely locate this house on map)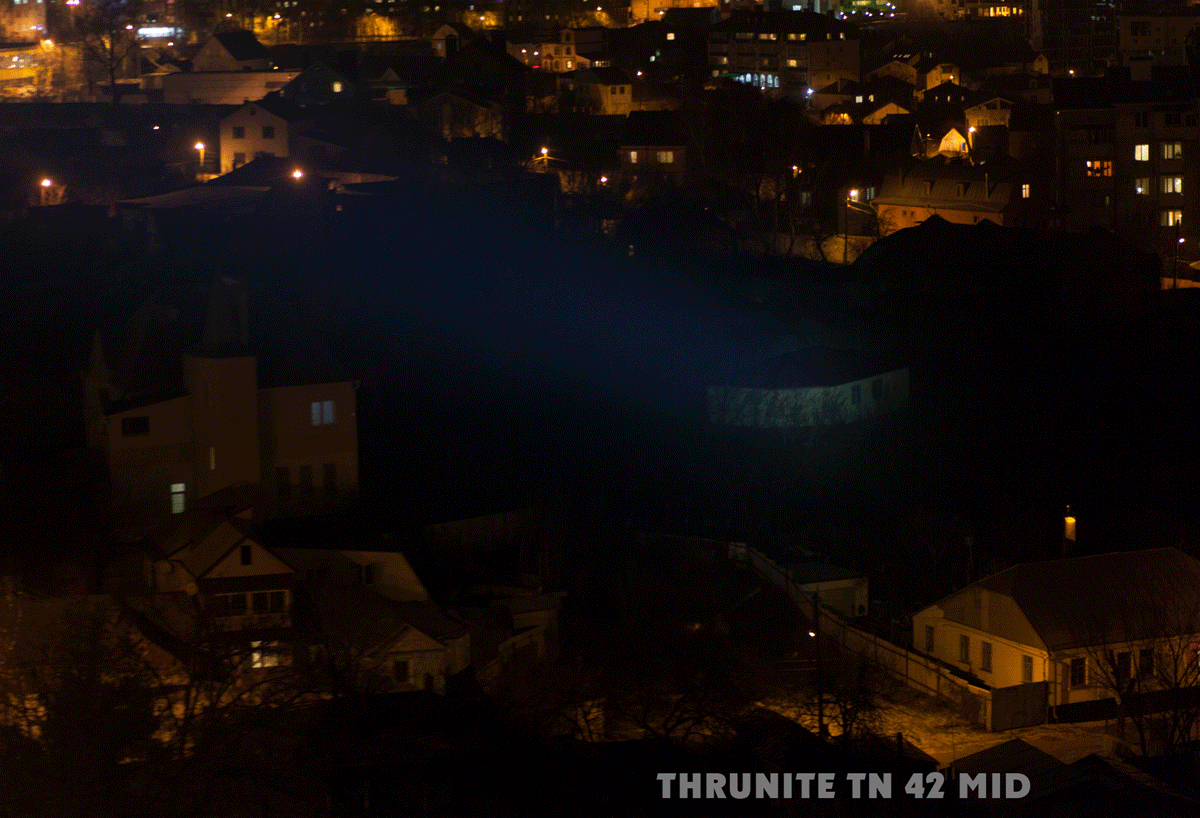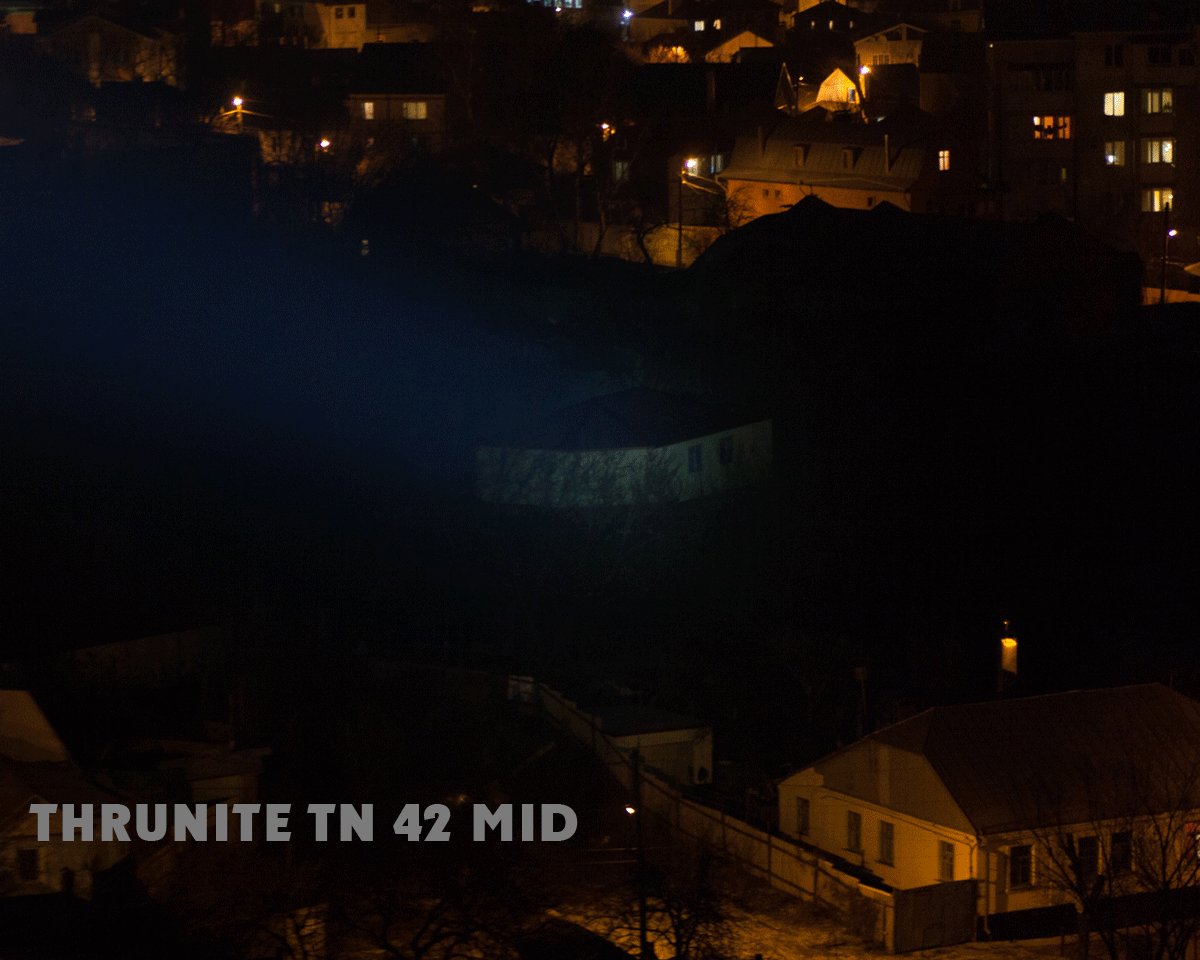 About 400m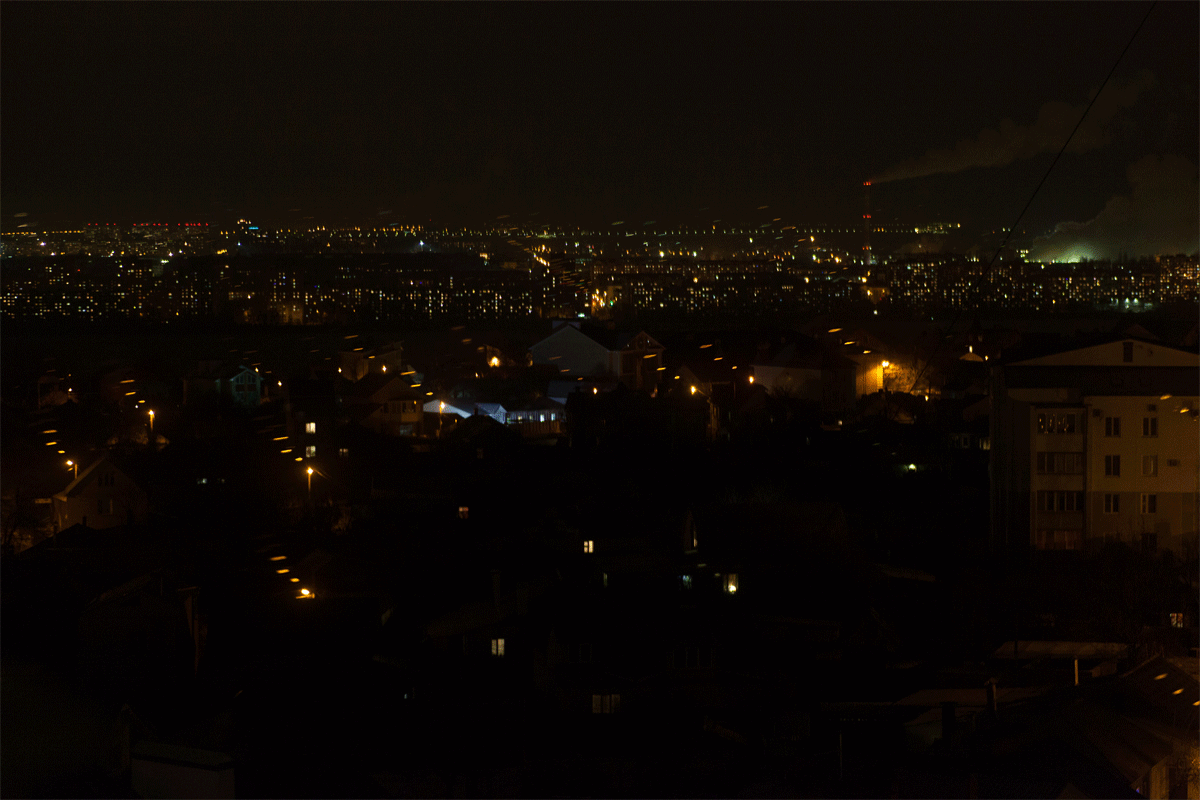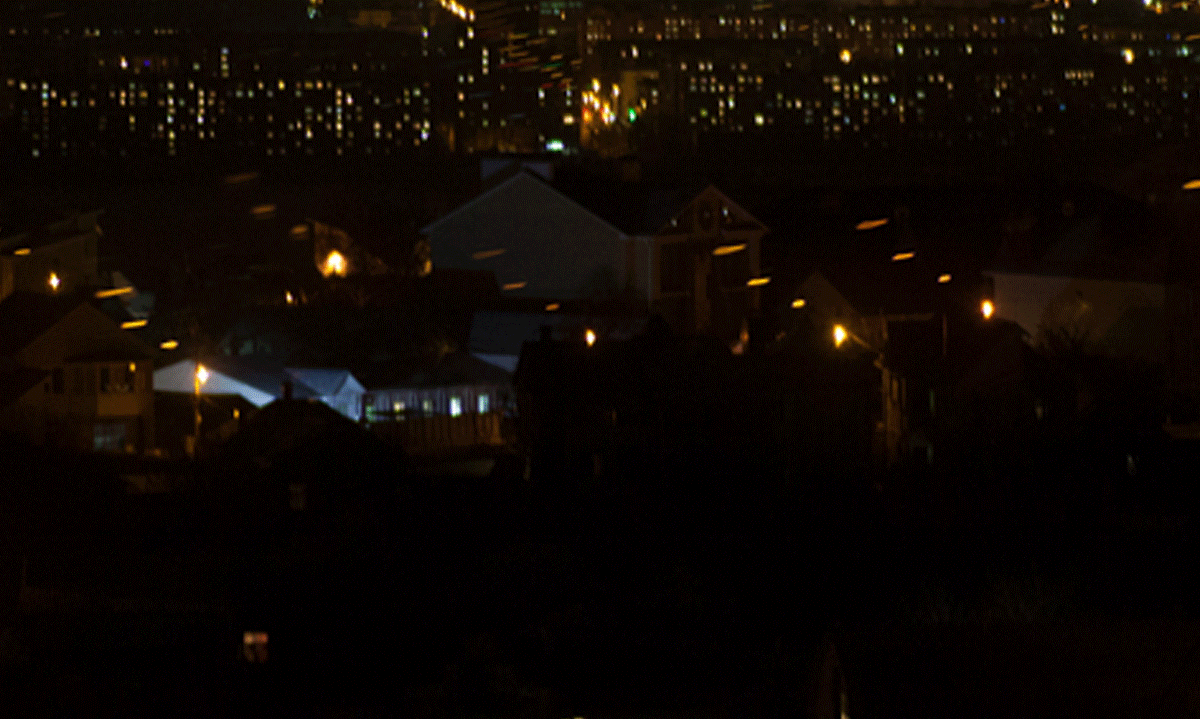 With lots of parasite citylight, I couldn't find a place to test throw in longer range. And there was no an appropriate place outdoor. No hill\mountains…
But I clearly saw light from TN42 on the wall of house 1km from me.
Now there is time to compare MK35 и TN 42
I start with this. I tested throw with my luxmeter in 6-7 meters range and TN42 did 15700 vs MK35 with 11300 lux. I wouldn't convert them into candelas as I don't` think these numbers will be presice.But they are definitely good enough to show relevant difference between this pair. Of course, of course, I compare CW vs NW. CWvsCW or NWvsNW would show less difference.
In real use, you`ll see significant difference from 400+ meters distance, where "naked" eye is almost useless to tell schoolbus from T.Rex. Within this range, I don't see that TN42 prevail over MK35 in turbo. More, last one looks better for it`s NW tint. But there is a detail, which you have to consider.
MK35 keeps turbo brightness worse than TN42. So if you plan to get max brightness as long as possible, TN42 will perform better.
And, if you need to illuminate things at a REALLY long distance, difference will be visible and significant.
I think MID-HIGH are a pair of modes that will be enough for ANY real need in 99% of ordinary situation, unless hunting a yeti on slope of a mountain a mile from you is such a situation for you -) In these modes both throw and runtime will be great. But I don't think people buy TN42 for ordinary situations. That`s a great, great search and rescue light.
I tested runtime and witnessed strange thing – with cooling on, TN42 performed better than without. That is normal for brightness and stabilisation, but definitely not for runtime, which always shorter with cooling on.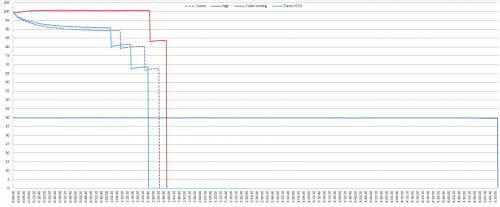 OVERALL
Impressive performance and appearance. It`s too big and expensive for ordinary daily use, but if you need maximum throw (and not ready to carry BLF GT along) this light is a great choice.
There are some minor CONs: knurling, holster,thermal grease. They are minor, really, comparing to PROs.
UI (drop to low from mid) will may take some time to get used to.
Another good choice is MK35. You can check my review of this light here.
———————————
And here is a direct link to this MK35 at Fasstech as well
with BLF discount code price will be just 144$.
Price of TN42 will be 208$ with the same code.