PKCell ICR10440 350mAh (Blue)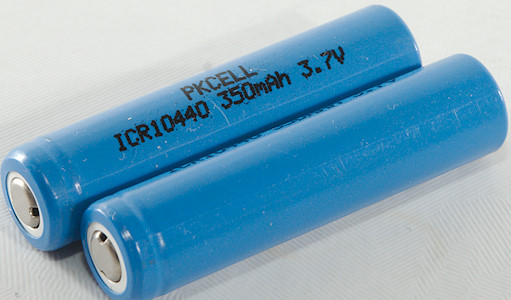 Official specifications:


Brand:

PKCELL



Model Number:10440 3.7V Lithium Li-ion Rechargeable Battery

Type: Li-Ion

Nominal Voltage: 3.7V

Size: 10440

Nominal Capacity: 350mah

Model: icr10440 350

Dimension: 10.2mm*44.02mm

Nominal capacity: 350mAh(

NOT

HIGH

DRAIN

)

Nominal voltage: 3.7V

Shape: cylinder

Color: blue

Top: Flat top

Usage: e-cigarette

Weight: 15g


AAA
sized LiIon cells, how good is this brand?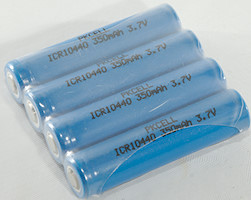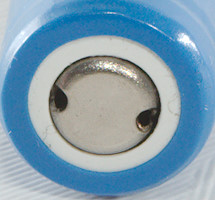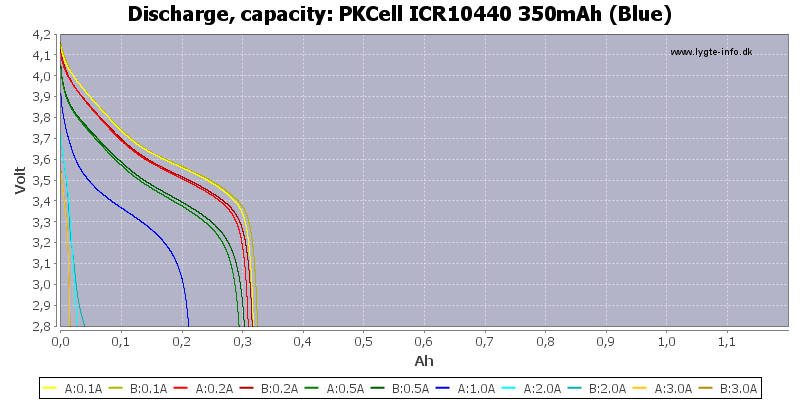 Up to 0.5A the cell works fine, at 1A it has lost some capacity (Sorry, only curve for one cell) and it cannot do anything at 2A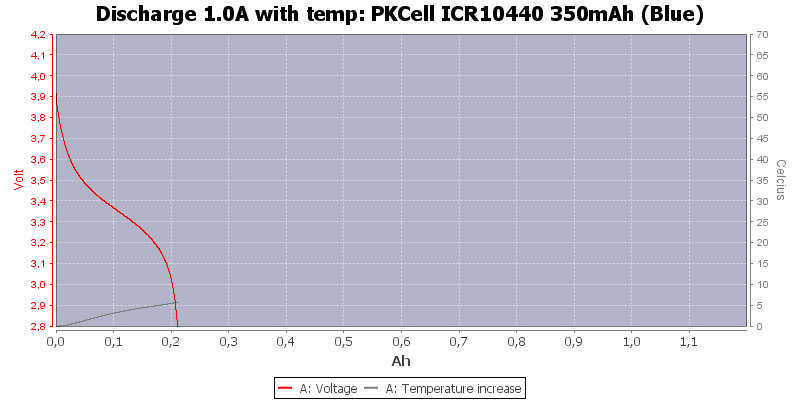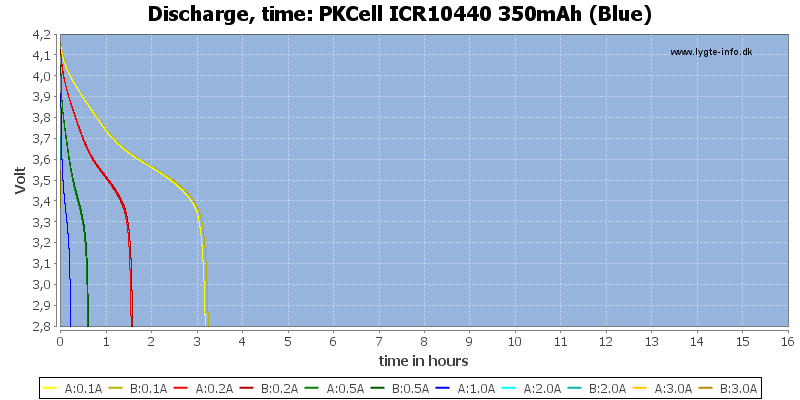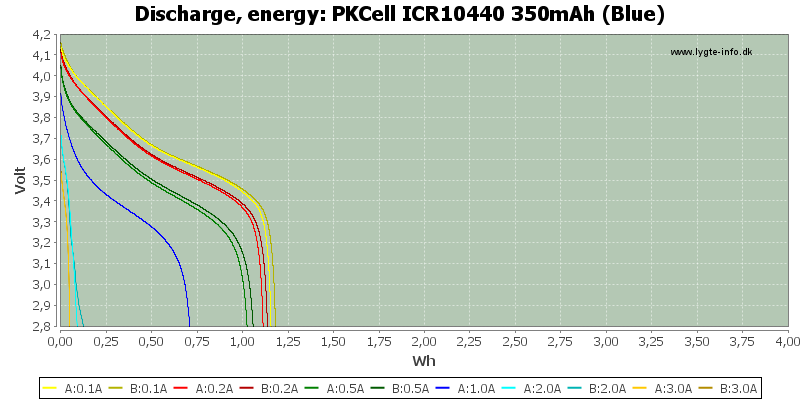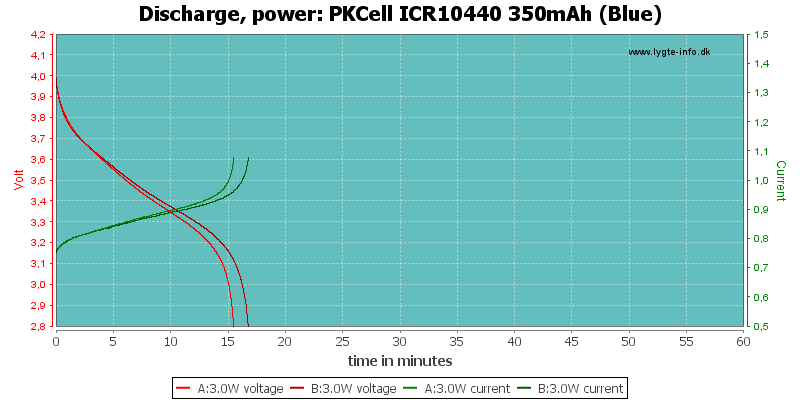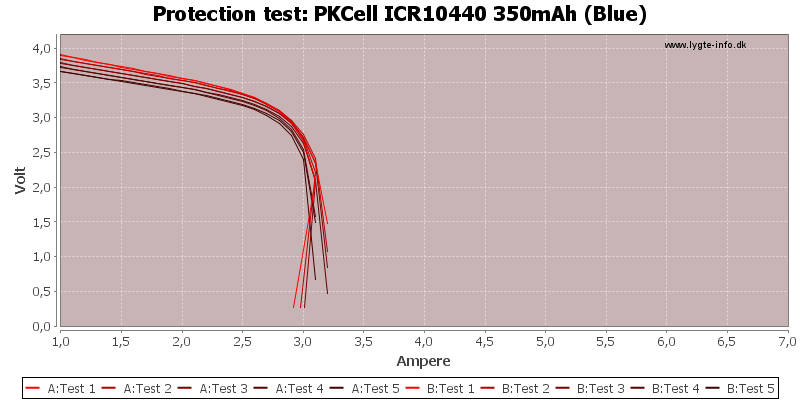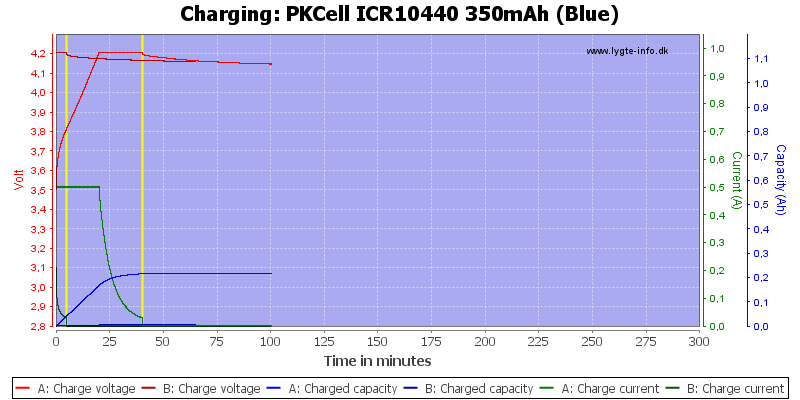 Conclusion
The performance of this cell is not very impressive, but that is the same for most 10440 cell. The capacity is always around 300mAh and some can deliver more current than other, this one here is not a high current cell!
Notes and links
How is the test done and how to read the charts
How is a protected LiIon battery constructed
More about button top and flat top batteries
Comparison to other LiIon batteries