Review example was provided for russian-speaing review by local Fenix dealer. i decided also to translate it into english for you.
You can buy Fenix CL20R at
➤ AMAZON
➤ ALIEXPRESS
➤ BANGGOOD
➤ NITETORCH they generously offered 20% code HJK5KDNQ valid for all the items in store, including other brands
PACKAGE AND APPEARANCE
As usually, everything is good – print, design, cardboard. Nothing to complaint about. And, I was glad again to see runtime chart, very user-friendly addition from Fenix.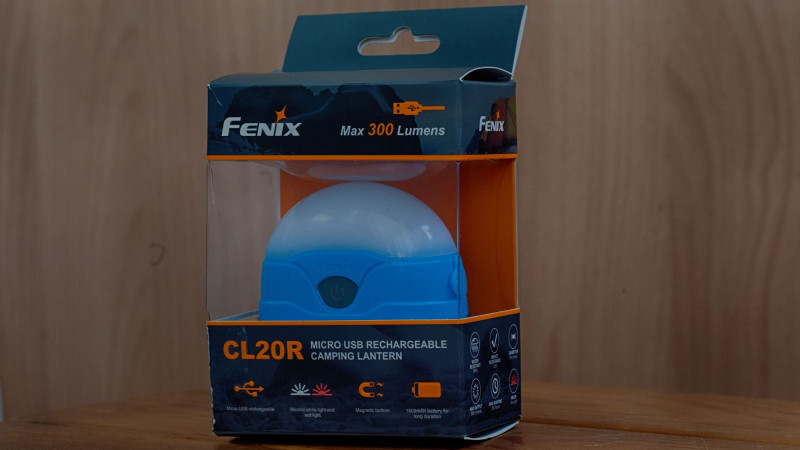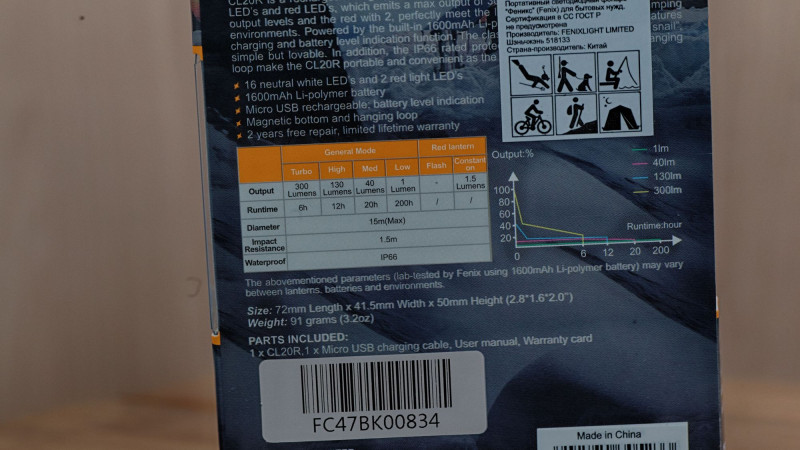 Package includes: Cl20R, Micro-USB cable, manual. There is nothing to add to it, may be only even cheap carabiner.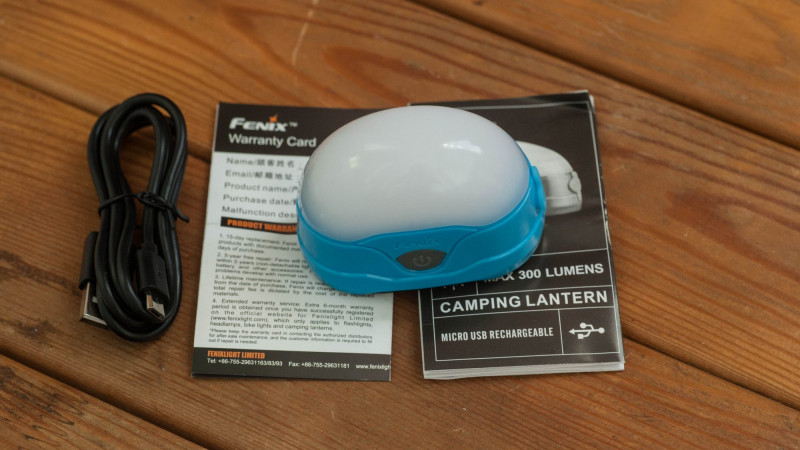 Cl20R looks exactly like it`s predecessor, the same recognisible "snail". The difference is only in dimensions, new model is significantly less.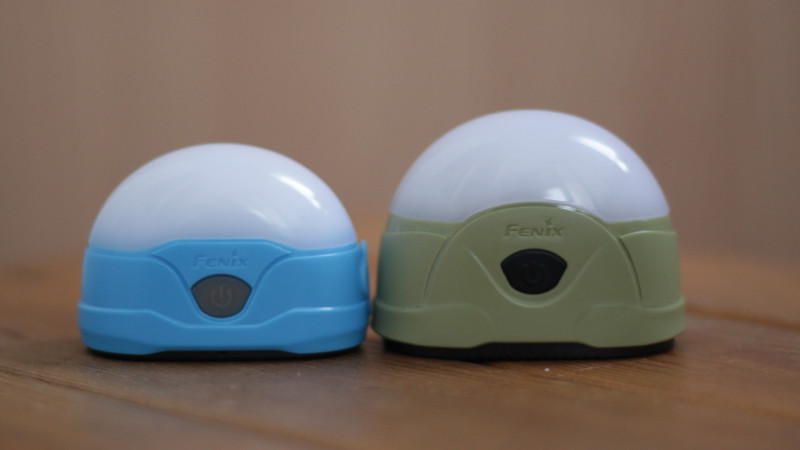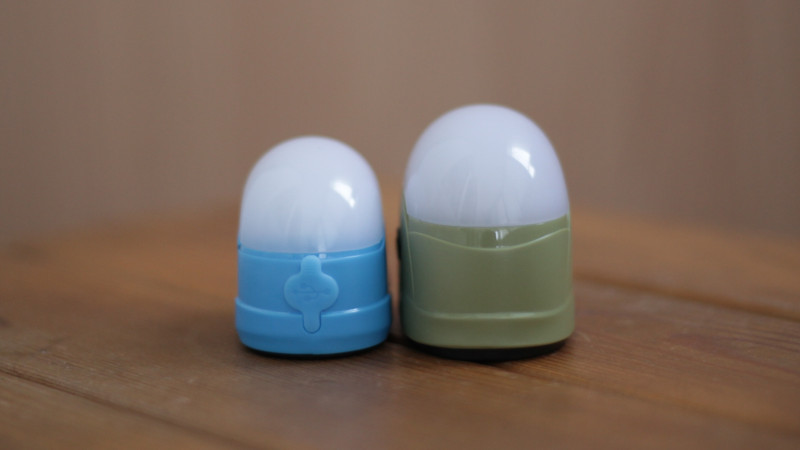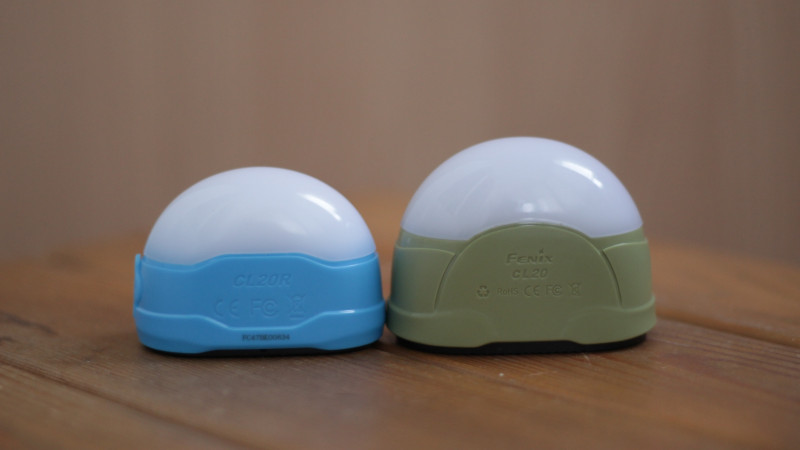 And the rest of my fridge population, besides CL30R.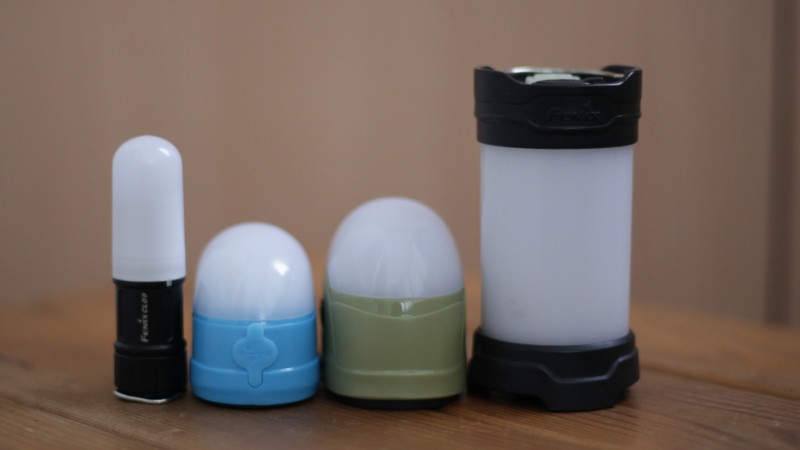 Another difference is button, which serves as charge and battery level indicator now.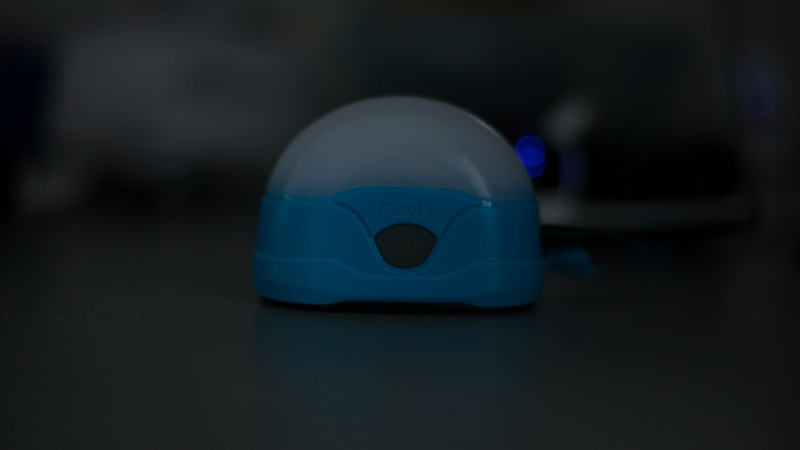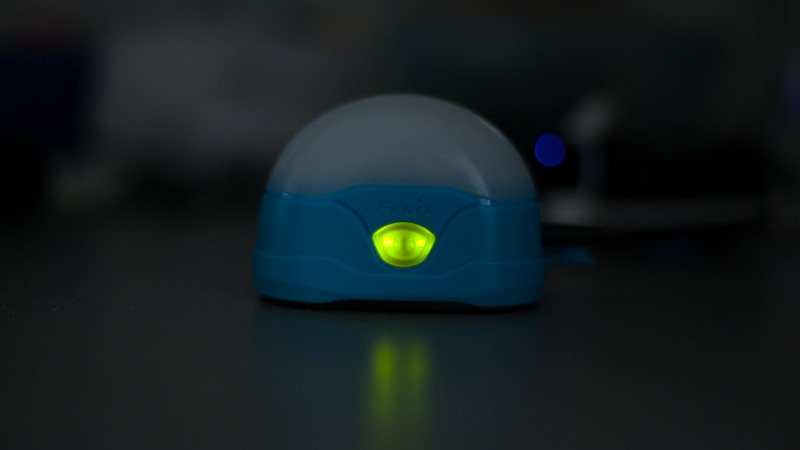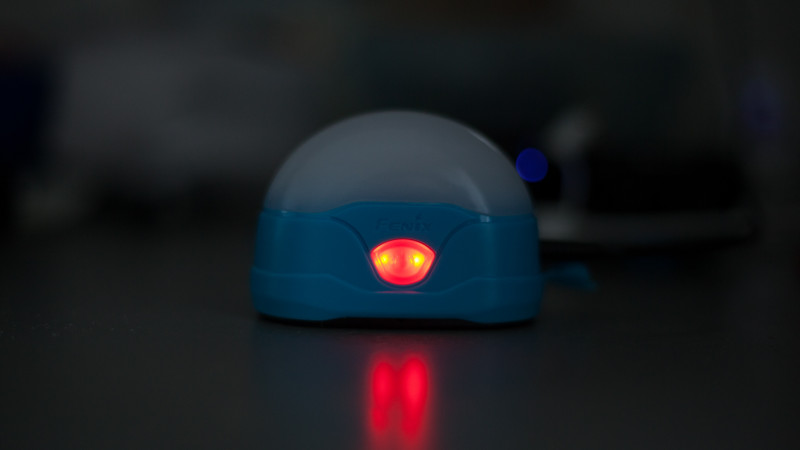 What about bottom part, it is, no surprise, sealed. The rest is the same as with CL20 – 2 strong magnets and hanging loop.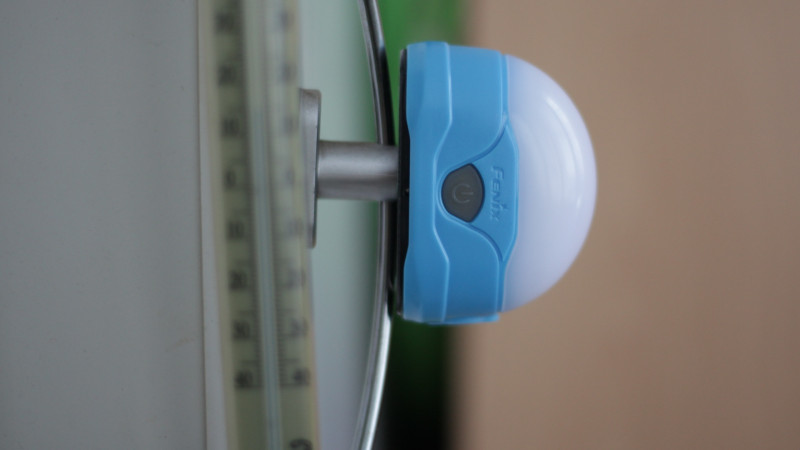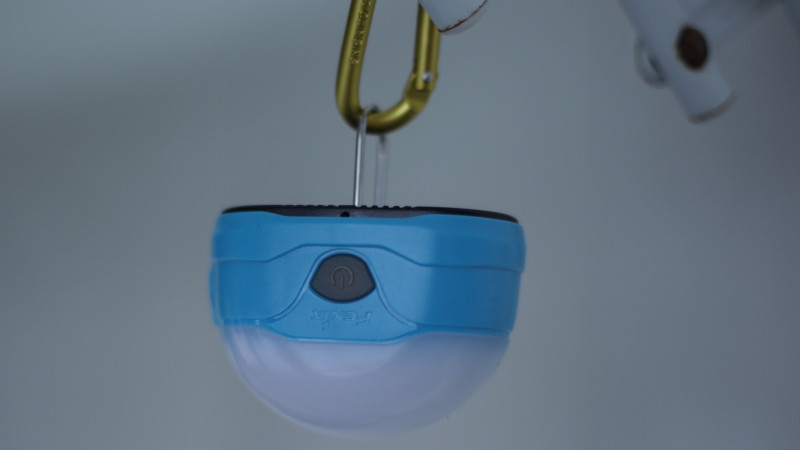 All the rest of CLs also have good magnets.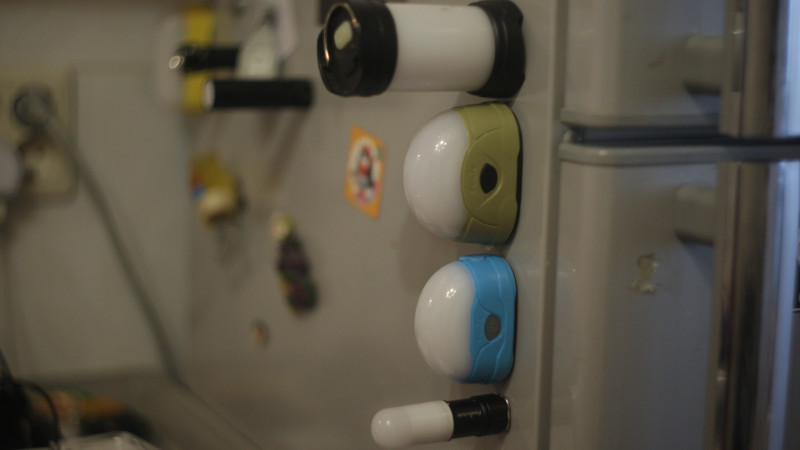 What deserves to be noticed – charge port plug should be deeper. It can protect from rain, but plugs of CL25R is definitely better and more reliable.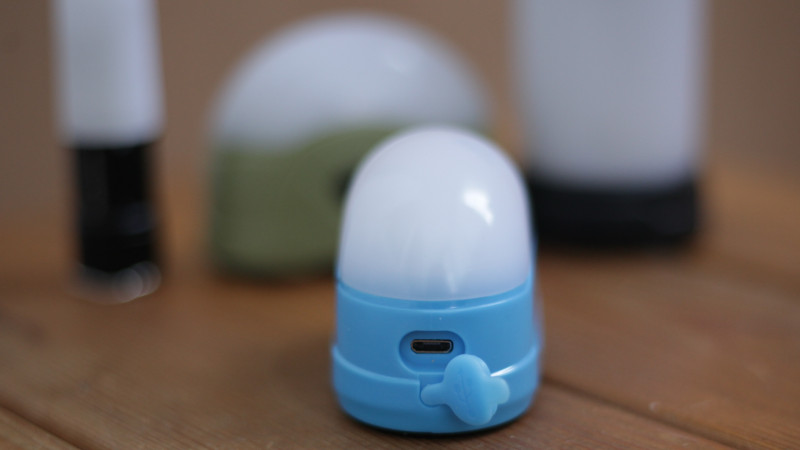 Well, that`s all. CL20R looks good, attractive, with the same accurate and functional design as CL20 has. Build quality is great, as with all the rest of CL line.
UI
Really, really simple. You get used to it immediately.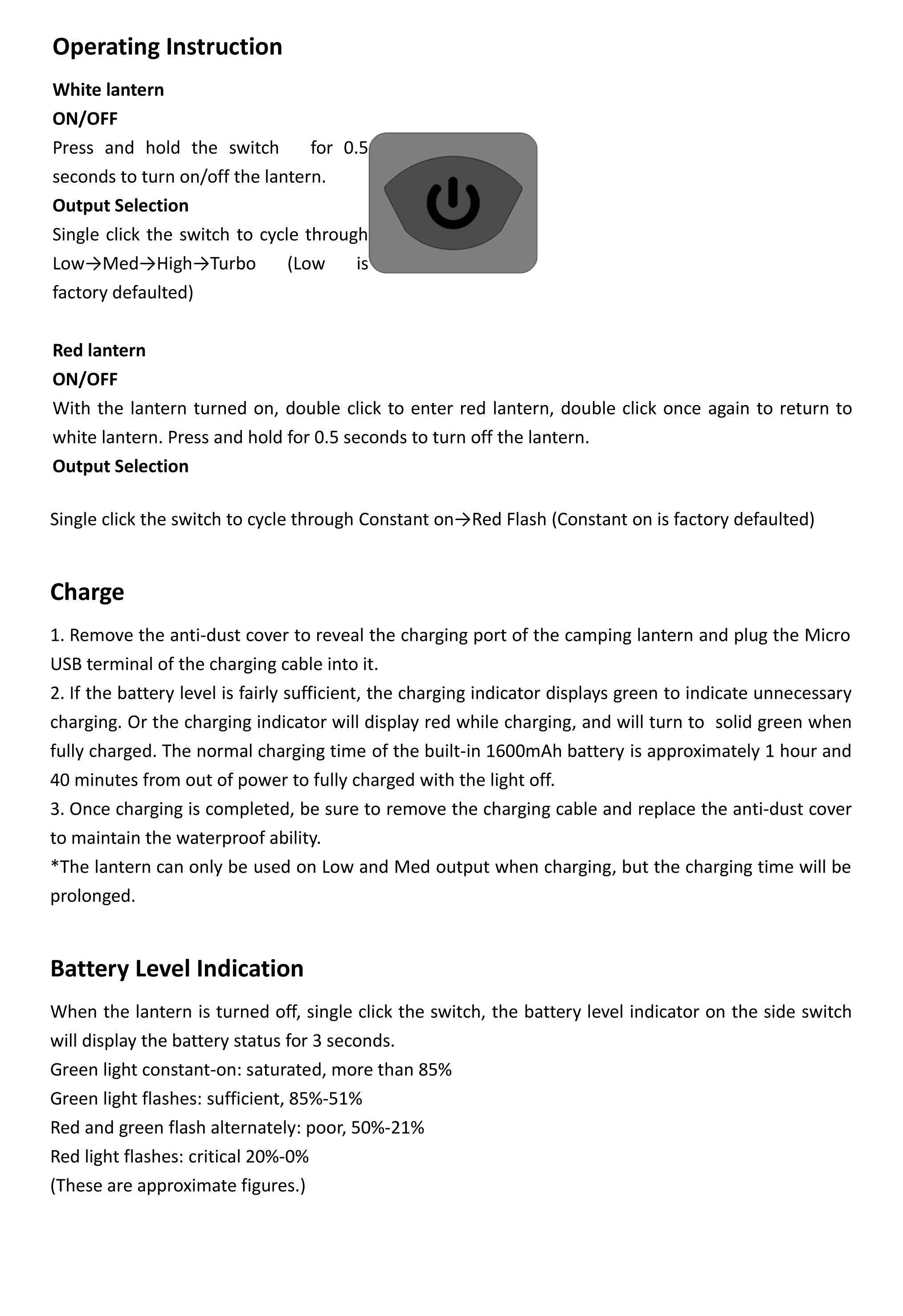 PERFORMANCE
Light is very diffused, no surpise.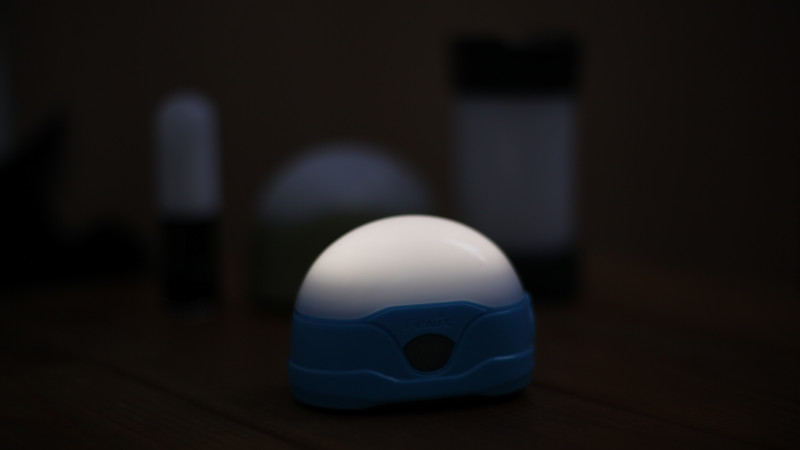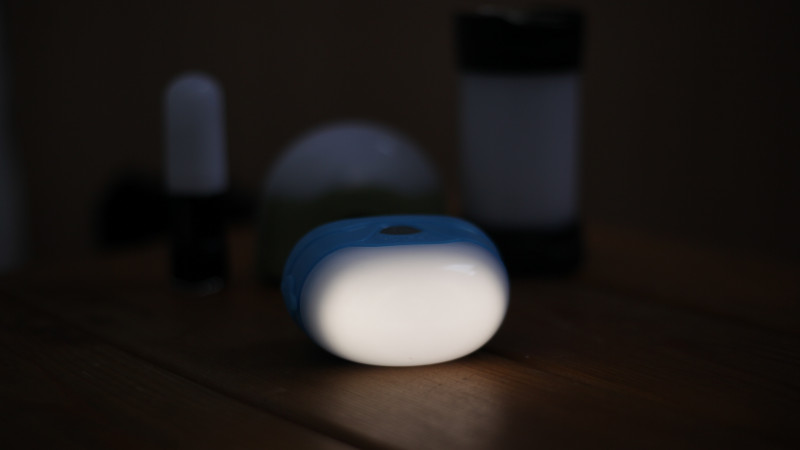 And, what is great, CL20R inherits the same NW that I liked so much in CL20. This light is cozy and perfectly fits camping needs.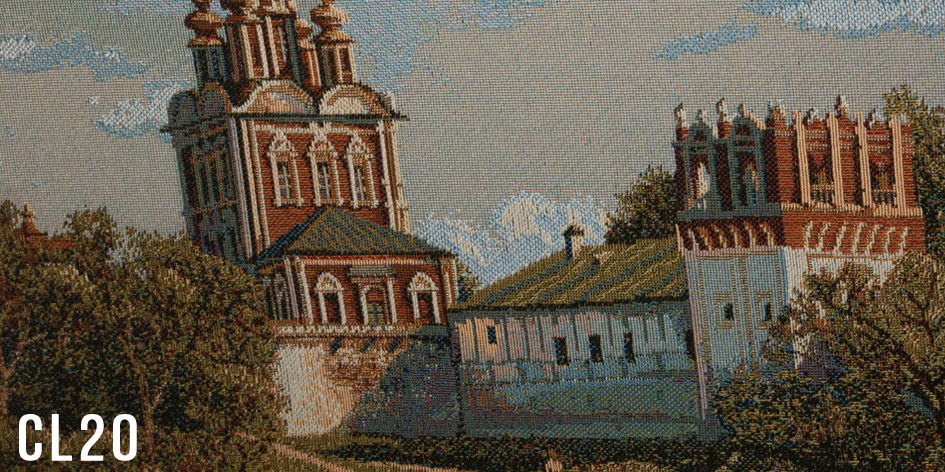 There is no PWM-shimmering in any mode.
Battery capacity is 1600, checked. Charging amperage is 1A which is good, as it takes about 2 hours to fully charge lantern.
So, what about CL20R`s illumination abilities?
It 100% can provide you with enough light for 1-2 person tent. Real lack of brightness can be felt only in seriously big tent. I`ve spent 2 evenings in kitchen with CL20R in Med mode, so I definitely can tell how it feels like. My kitchen is not that big, 3×4m. With CL20R hooked at ceiling light 1,5m above my head, I definitely felt I had enough light even to read book. That was surpisingly as light in this mode is only 40lum.
But there are 2 important notices: 1) my night vision was on (I went to kitchen after half an hour putting kids to sleep, so eyes adapted to darkness) 2) due to it`s shape, light from CL20R comes directly downward. For example, CL25R has blind spot under. This lantern is perfect for table\tripod stand, as it doesn't waste light upward, which CL20 with it`s "snail" shape does. So, CL20 – for hooking, 25R for standing. 30R – for both.
Again, high mode felt really bright and I definitely could do without it, not speaking about turbo.
What about these ones:
1) turbo is turbo. It is the bright mode, but really time limited, see runtime chart. It is ok in situation when you need light for some searches. Stepdown is serious, you have to consider this.
2) High is better. It will give you a full hour of 130->60 slow stepdown, so slow that eye will adapt to and consider brightness as the same.
Then it gets stabilized at something about 50-60 lums and lasts for hours.
Still, i`d like to see light more stabilized. Of course for camp light slow stepdown will work ok, as eye gets used to it. But i`d choose more smooth stabilization even if it result in 10-15% less runtime. In turbo i`d like to see something like 2min full brightness and then drop to high, not slow stepdown. Or even…as much 100% brightness as it is possible and then drop to low (to give user at least just some light) – some may prefer full hour with 250-300lums and then darkness. But this may be impossible due to overheating. 300lums may be too much for plastic body. I must notice – that is only my choice, in other situations current stepdown method is better.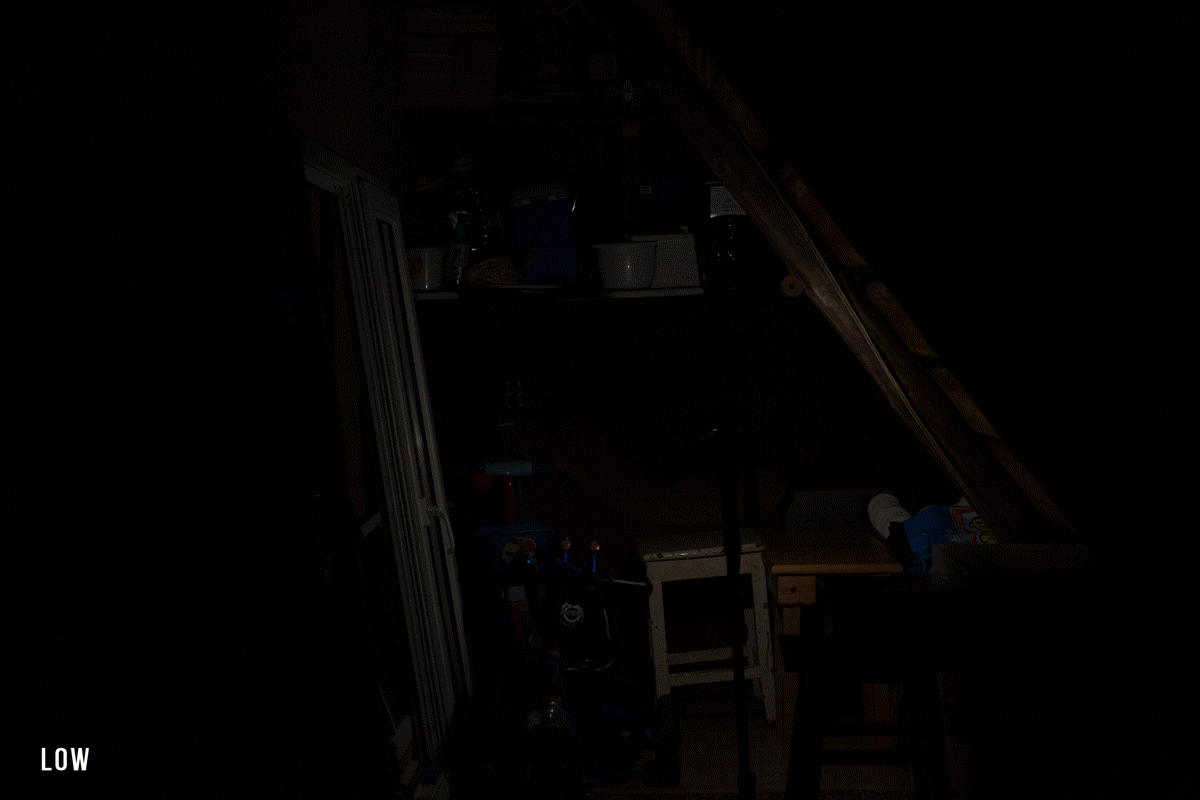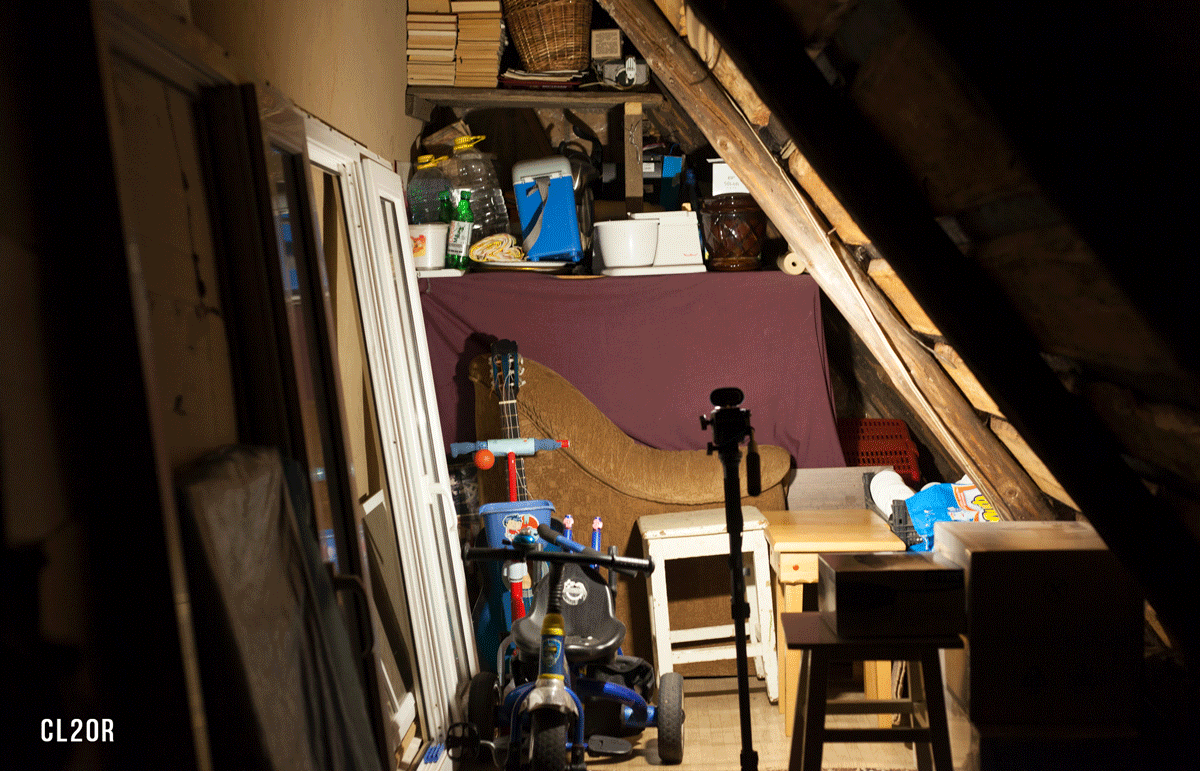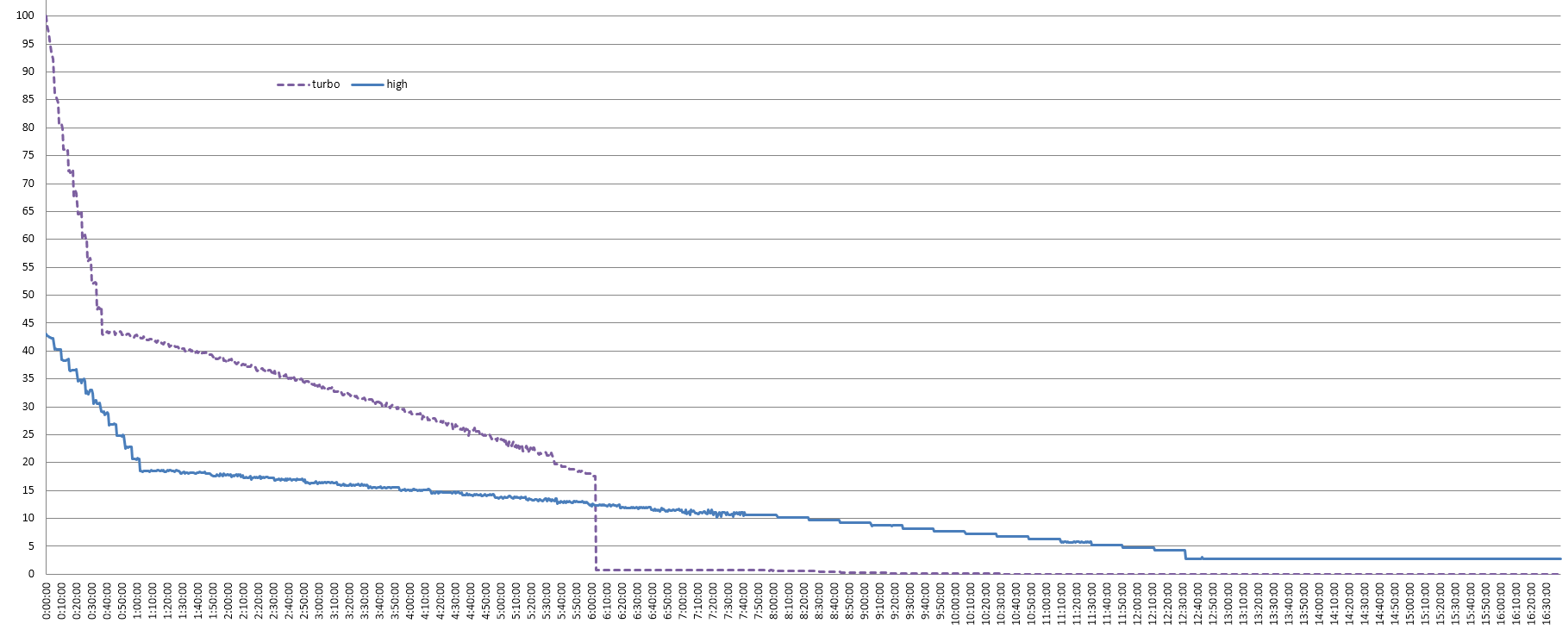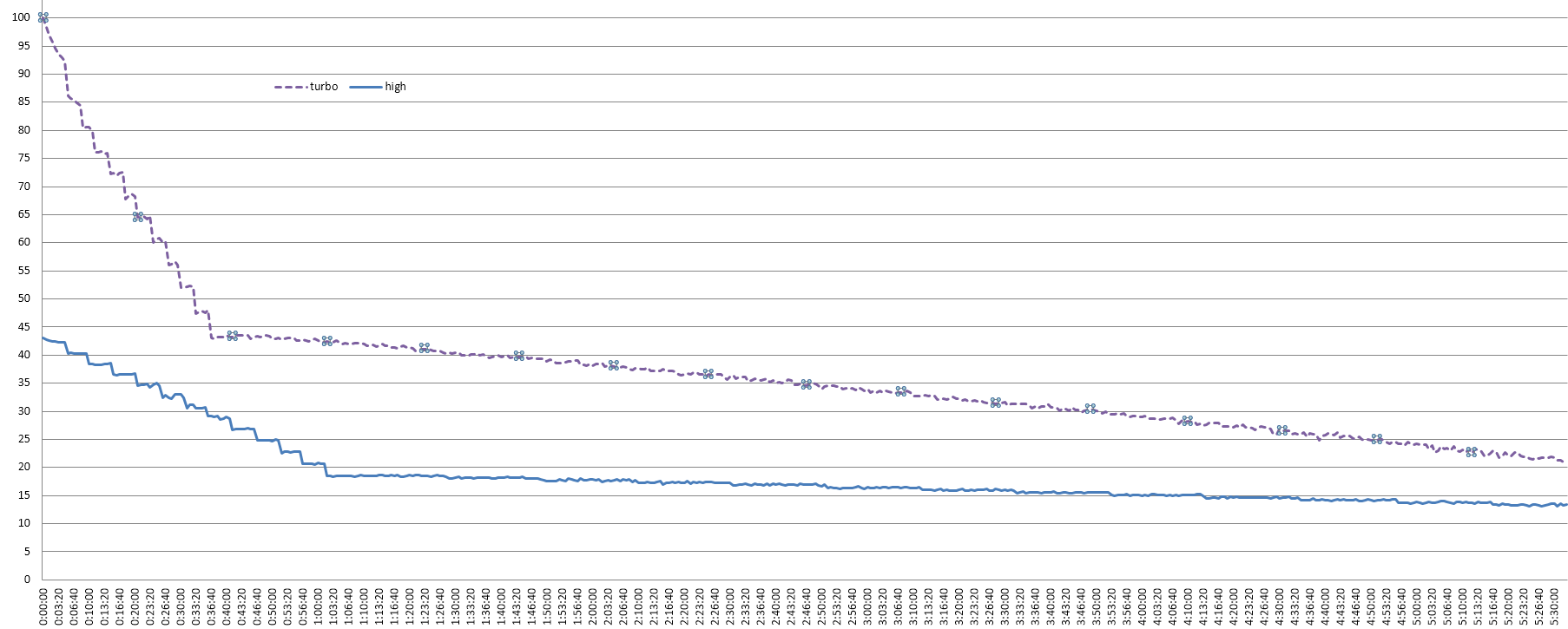 Red light is quite bright for such size. That is good for tent night light, for my kitchen it was quite dim. Beacon mode – is great idea!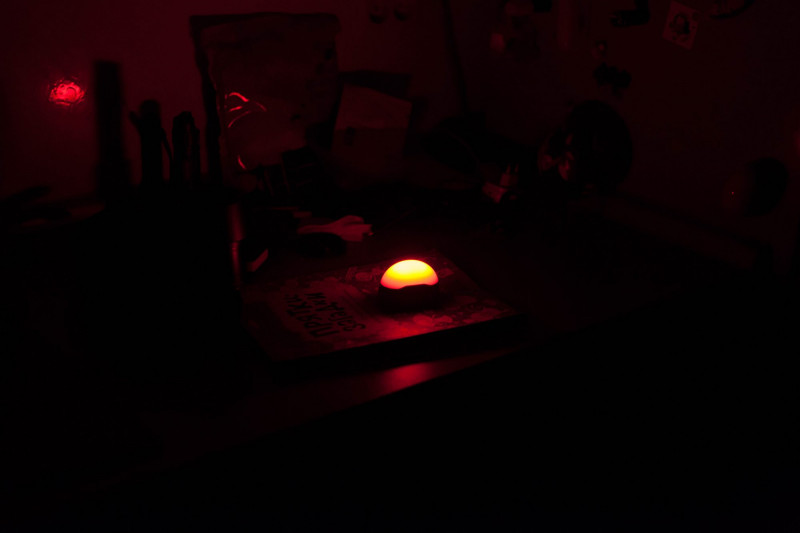 I have to notice that CL20R can work in Low-mid while being charged. And that is great, as I liked Mid-mode. I think that CL20R is a lantern "for me (or for two of us)" not like "for all people at camping".
So for 1-2 persons needs you can rely on this mode. Just hook lantern at the top of tent, attach to powerbank – and you get light that will last for week.
OVERALL
Good reincarnation of CL20, that keeps that same quality level and cozy light.
Lantern will work way better in hook mode rather than in table stand mode.
Built-in battery always has its PROs and CONs, I wouldn discuss them here as you guys know them. Though 1600 is a good capacity for such a size (comparing to CL20), if CL20R was the same size as CL20, capacity would be larger, that I prefer.
Now Fenix has all the battery types in CL line: 16340\АА\18650 and built-in at CL20R.
I attached CL20R to fridge along with CL09 and CL25R and sometimes use when I need some dim cozy light for late evening "tea and book".