Review example was provided by Lumintop. Here is product page at official Lumintop store.
—
Undoubtly, Tool and Worm are one of most popular keylights around. Manufacturer tries to fully utilize this fame, and not a long time ago released decent Tool AA. And now, after some time, released Tool Ti, collectable thing.
I, personally, find that full-size flashlights of Lumintop are way behind small lights, which manufacturer manage to make so interesting: Ant, HL AAA etc…and not Tool Ti as well.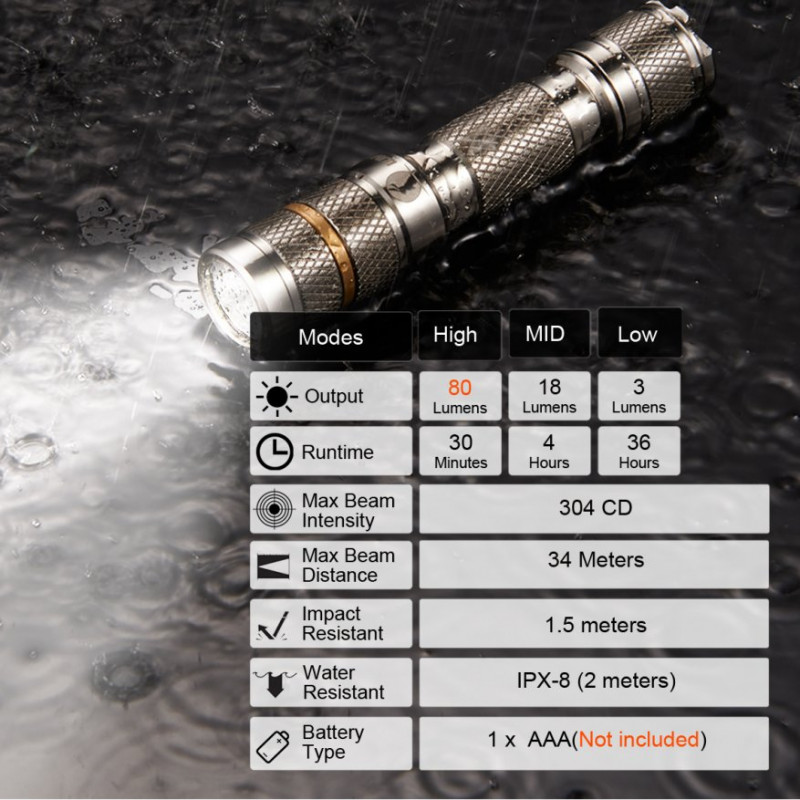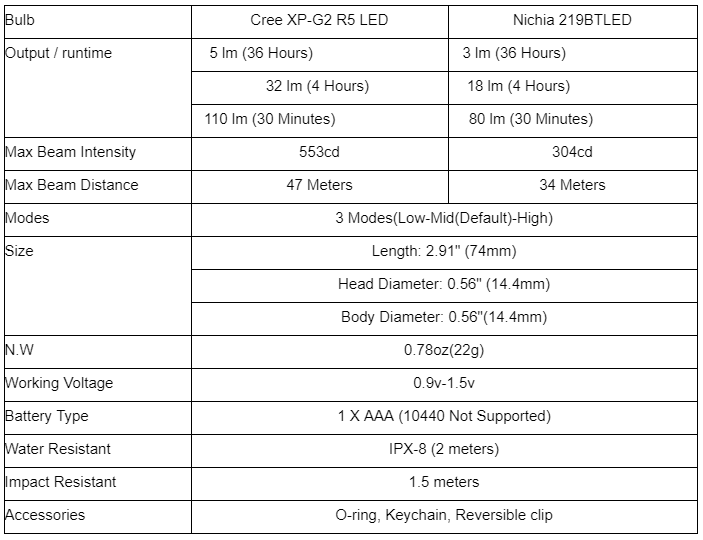 PACKAGE AND APPEARANCE
Here Lumintop demonstrates loyalty to once chosen modest design of beige cardboard box. Nevetheless, it doesn't feels like you get cheap stuff – box is solid and will survive any travel in parcel, and though design is modest, it is good in it`s own way.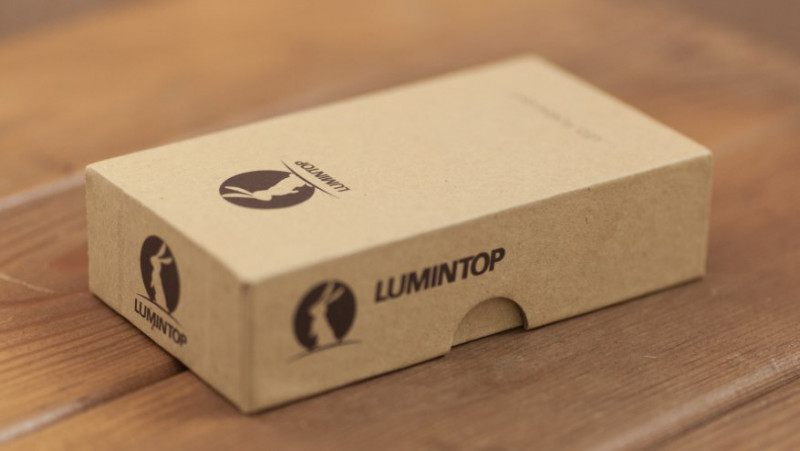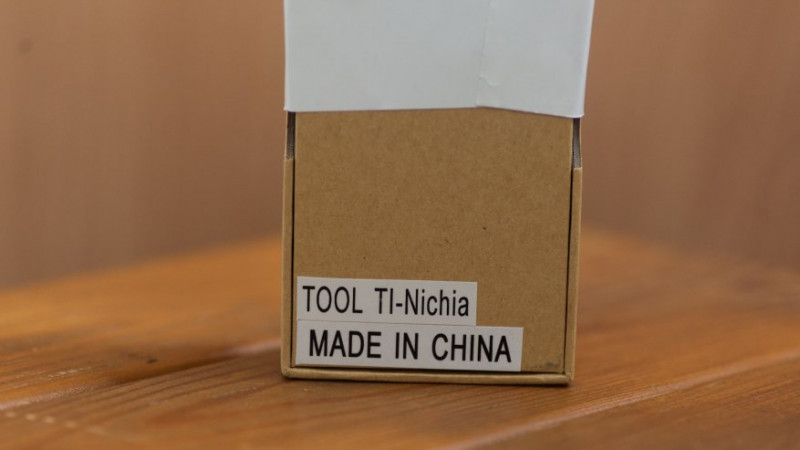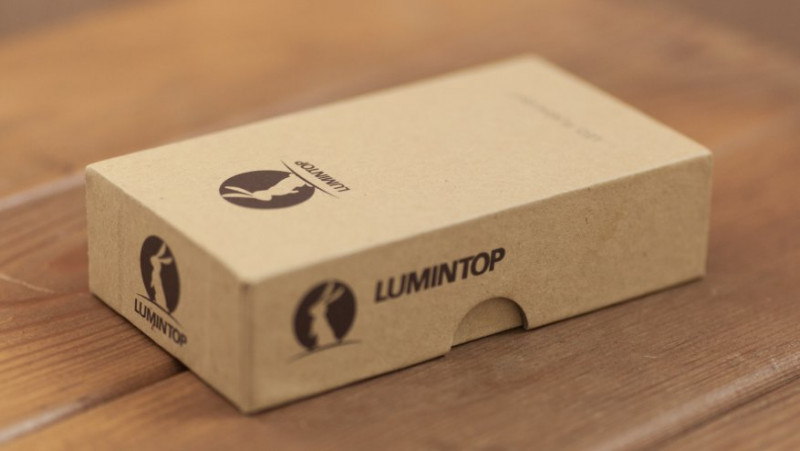 Inside, in foam rubber, lays keylight along with orings+carabiner. Take a closer look and you will see part of manual under Tool Ti, it is hidden in the botton of the box.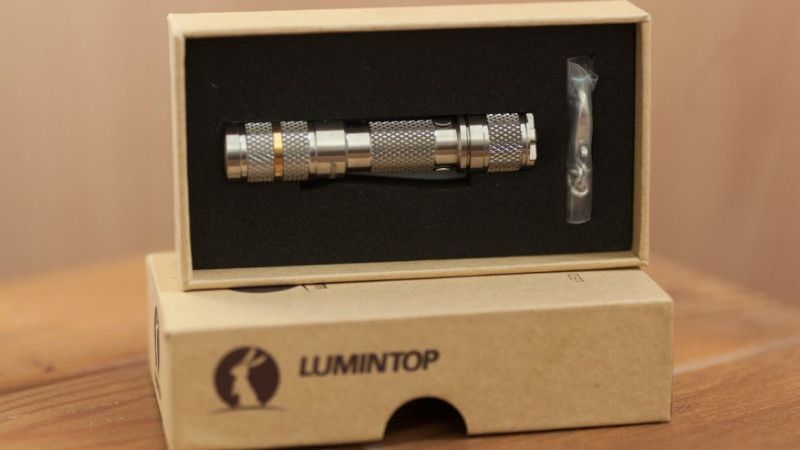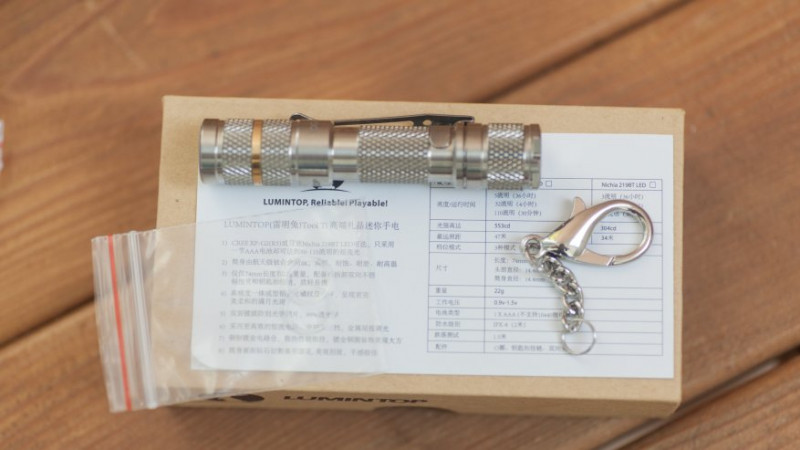 All those Ti-Copper-Bronze-SS lights signalize that you get collectable, limited edition which results in higher price. Exactly like in this case.
Ok, lets take a closer look at this keylight. It looks and feels really attractive.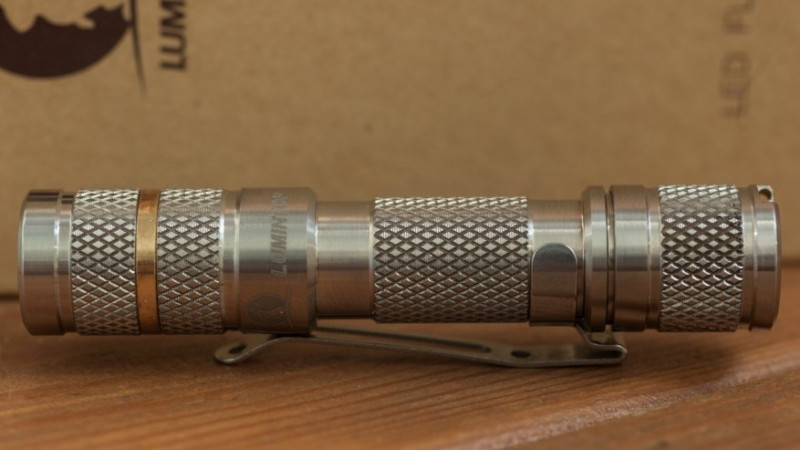 Ti version is shorter than mass-market aluminium one. Reason is simple. Al version has regular button, Ti version has electronic button.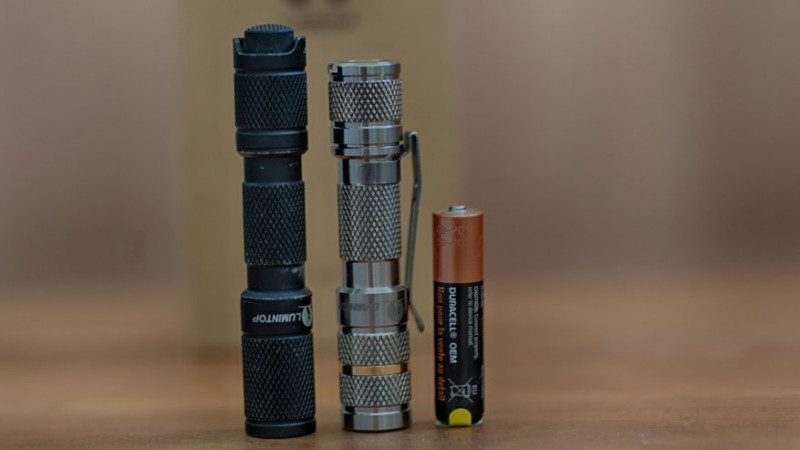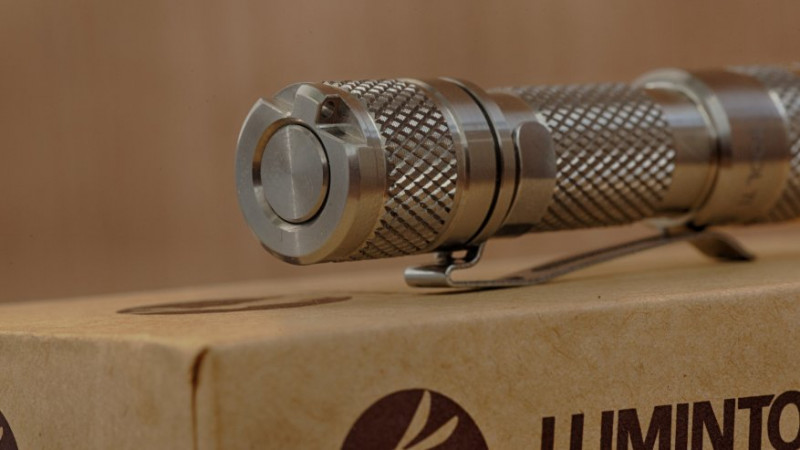 There is the spring at the tail side, and contact plate at head side.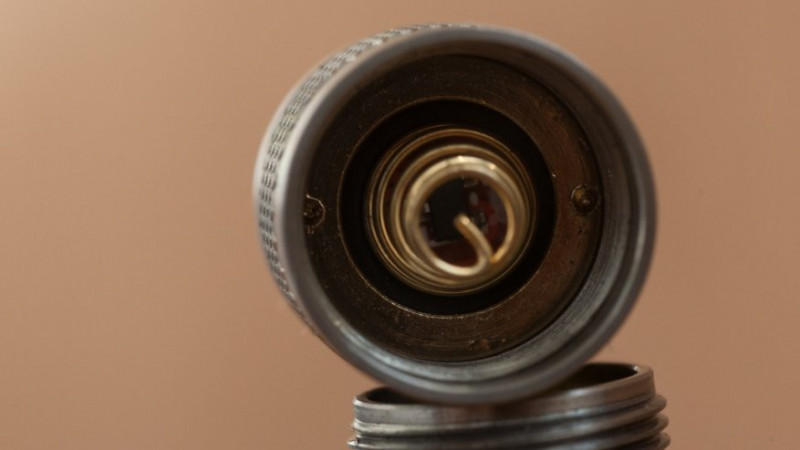 Threads are small, well lubricated.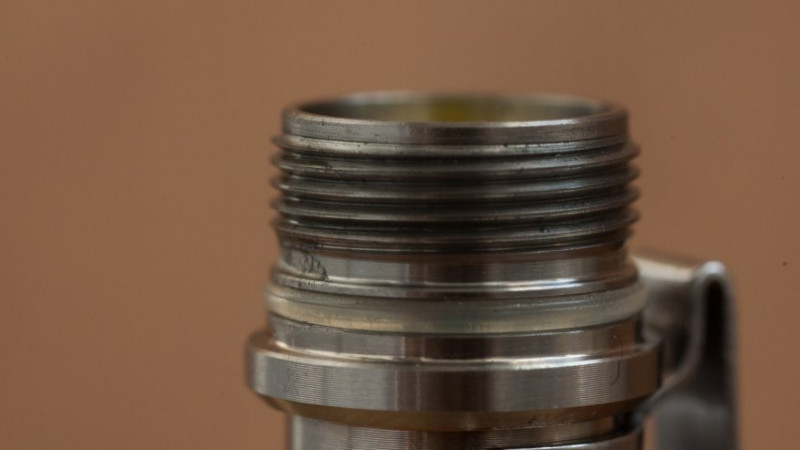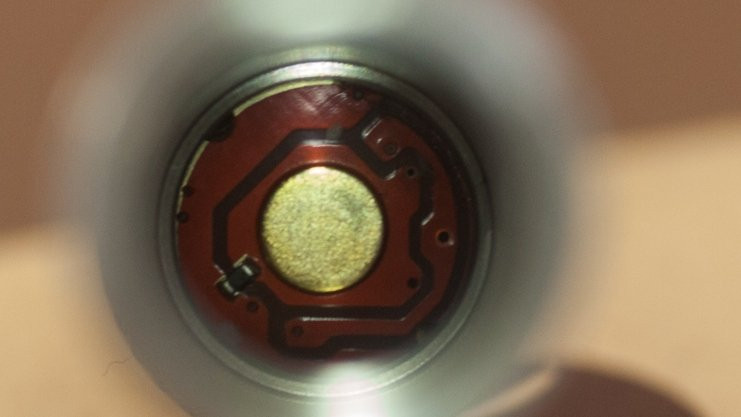 !https://pic.mysku-st.ru/uploads/pictures/03/92/45/2018/03/02/d92d37.jpg" alt="" rel="lbox" />
Knurling is accurate, good old rhombic. I have to notice that knurling here is clearly rough, comparing to regular version. Body is perfectly polished.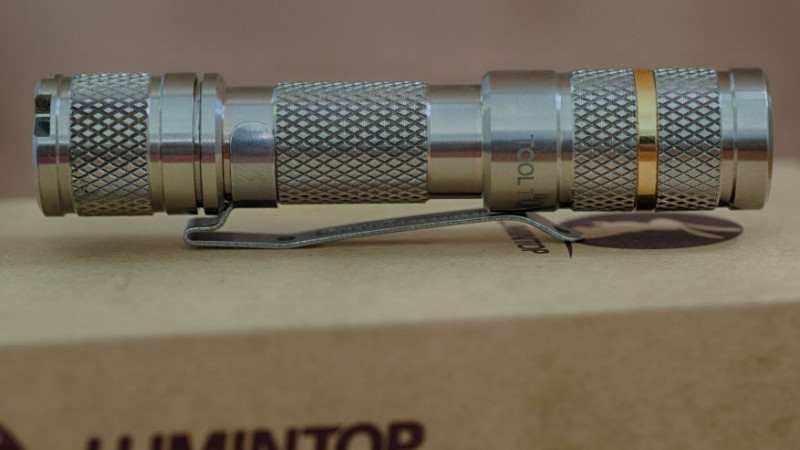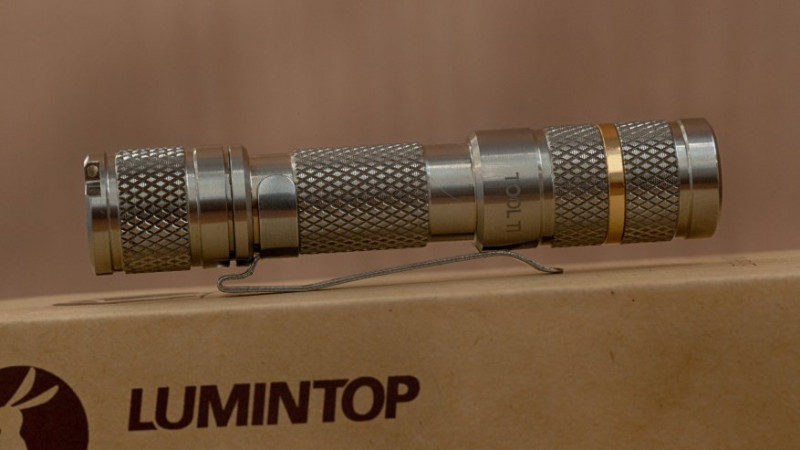 Clip sits really, really tight. I recommend to decide whether you will use it or not. Because if you are going to take it on and off over again, you`ll get keylight body scratched.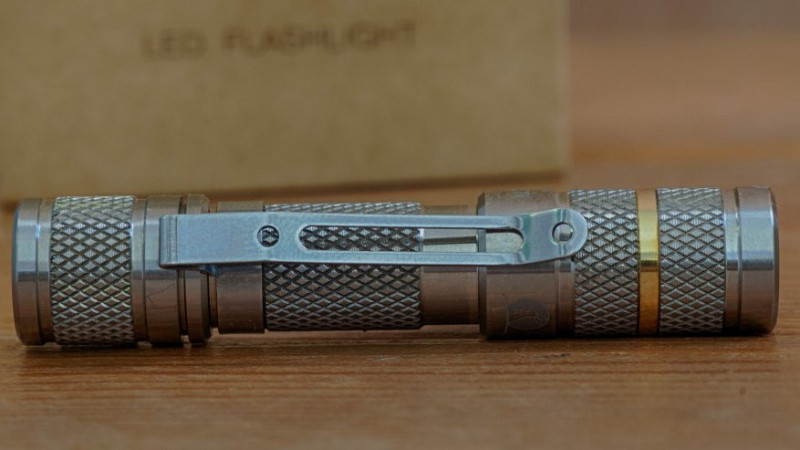 Logo + model name.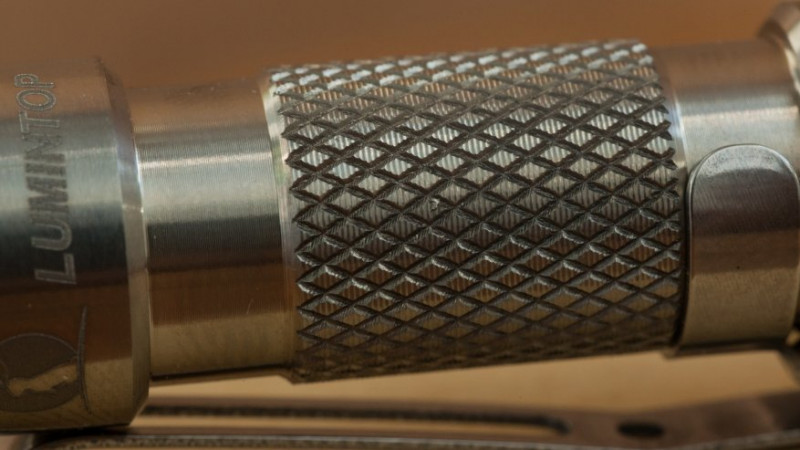 Brass ring is not really a ring, it is a part of pill and suppose in increase heat dissipation.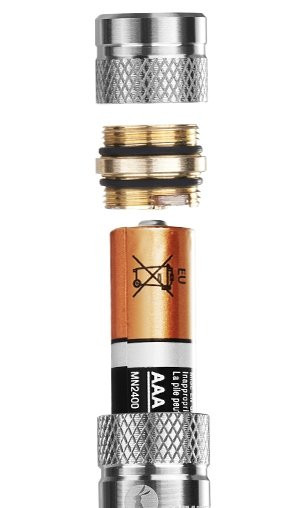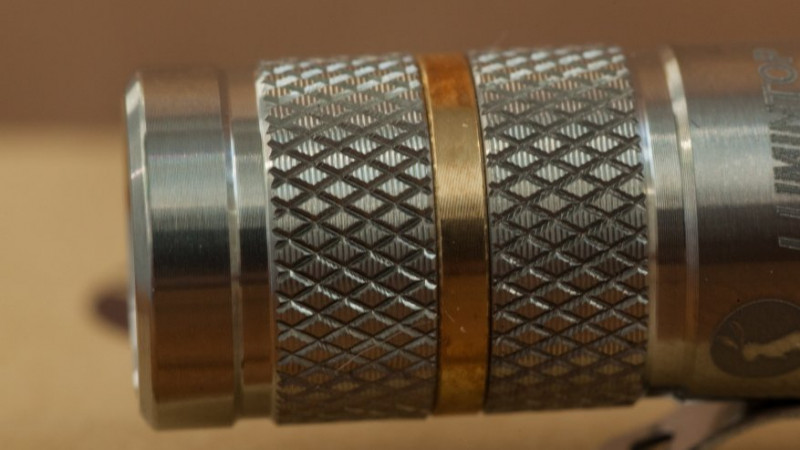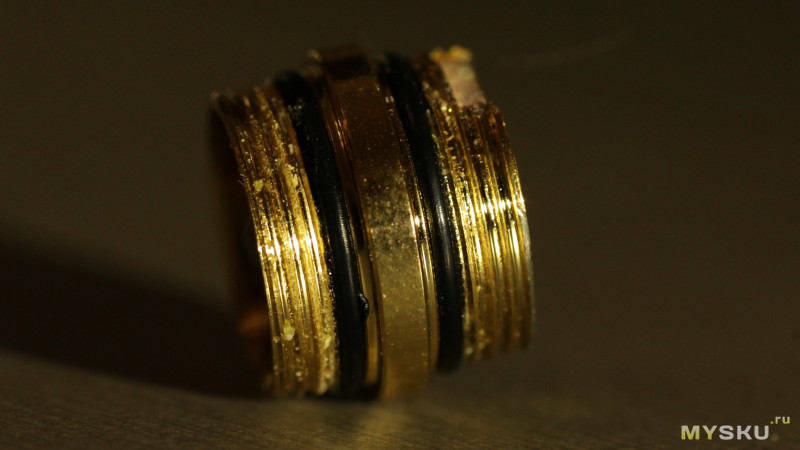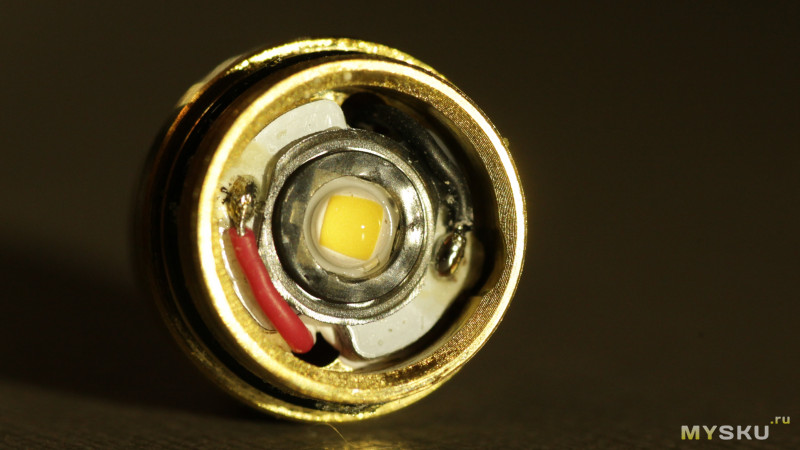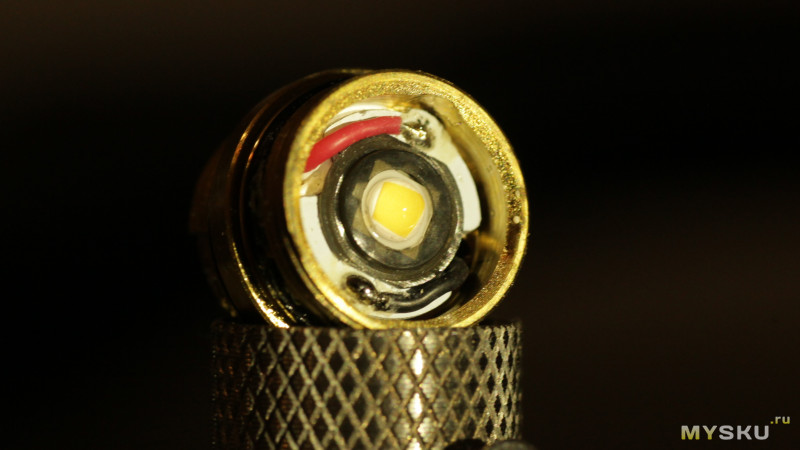 Of course, OP reflector with phosphorescent ring.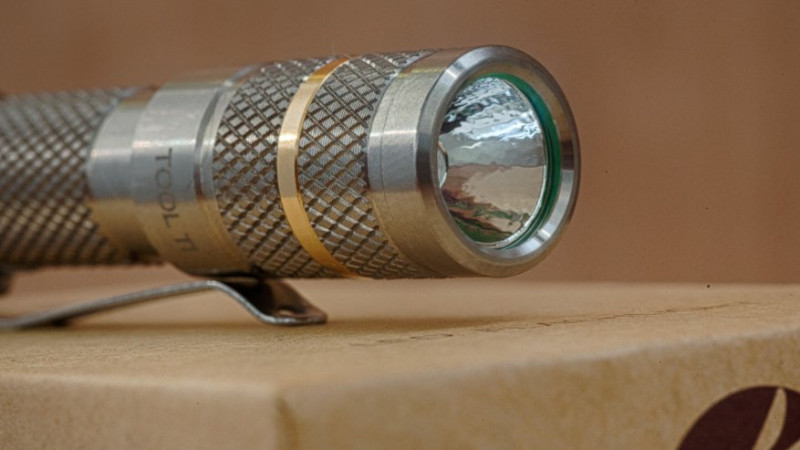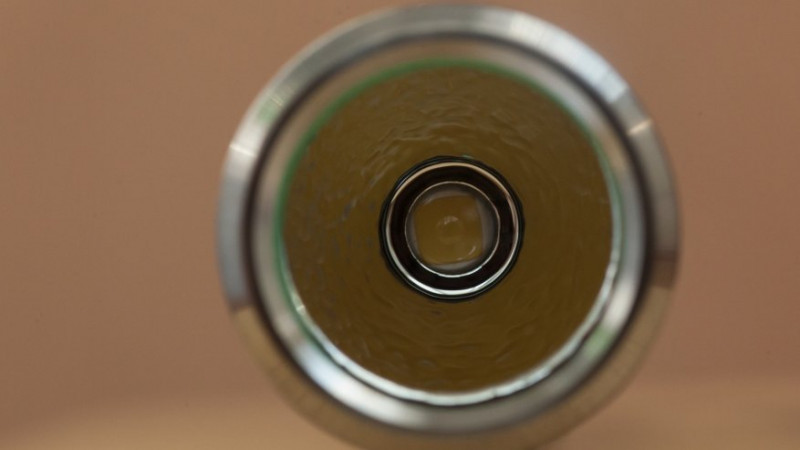 Well, that`s all, folks.
2 main questions.
Do I like Tool Ti appearance? Yes.
Do I think build quality is good? Yes.
UI.
The same as with regular Tool.
You start in Mid, then Low and then High.
I don't like reverse order, but here it is ok.
PERFORMANCE
Tool Ti has no visible PWM-shimmering at any mode.
What about tint…well, you get Nichia here, that means everything is cool (not in matter of tint -) ). Hi-CRI and NW.
Difference with regular XP-G2 is clear.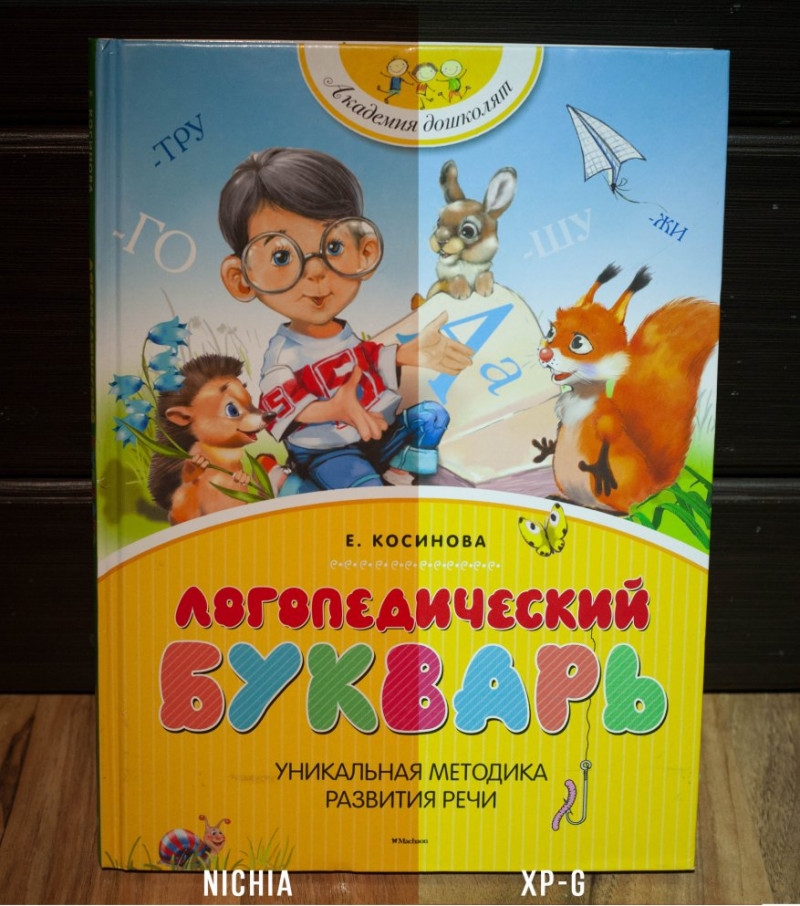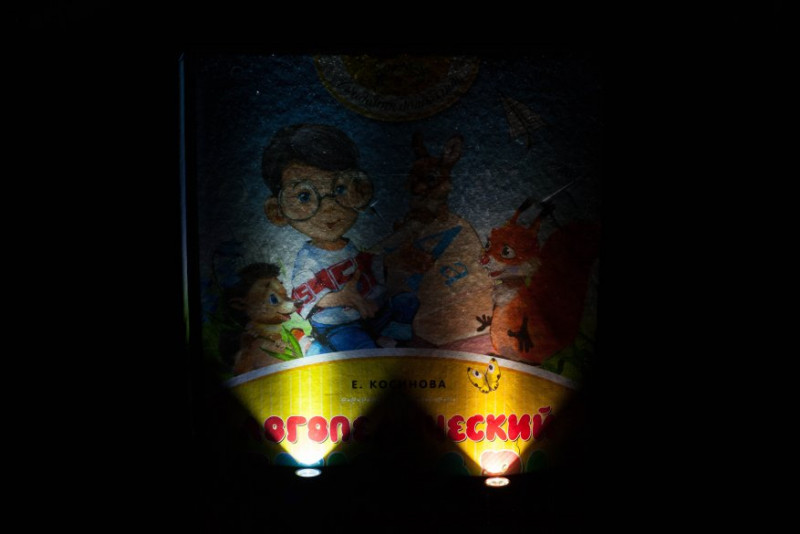 !https://s1.gifyu.com/images/IMG_8393.gif" alt="IMG_8393.gif" border="0" />
Though Nichia version is little bit dimmer, I don't feel like there is lack of brightness here, comparing to XP-G2. That is keylight, and I don't know any garage\shelf needs, what won`t be ok with something around 100 lum.
What `bout runtime. Don't expect something extraordinary from High mode here, that is keylight, not 26650 light. I put 2 years old 900mah enelong here and here is what I got. You get some bright light for some time, enough for most of needs. But best mode is Mid – stabilized, long lasting. In 2-3 meters range (more in closed space) that`ll be enough.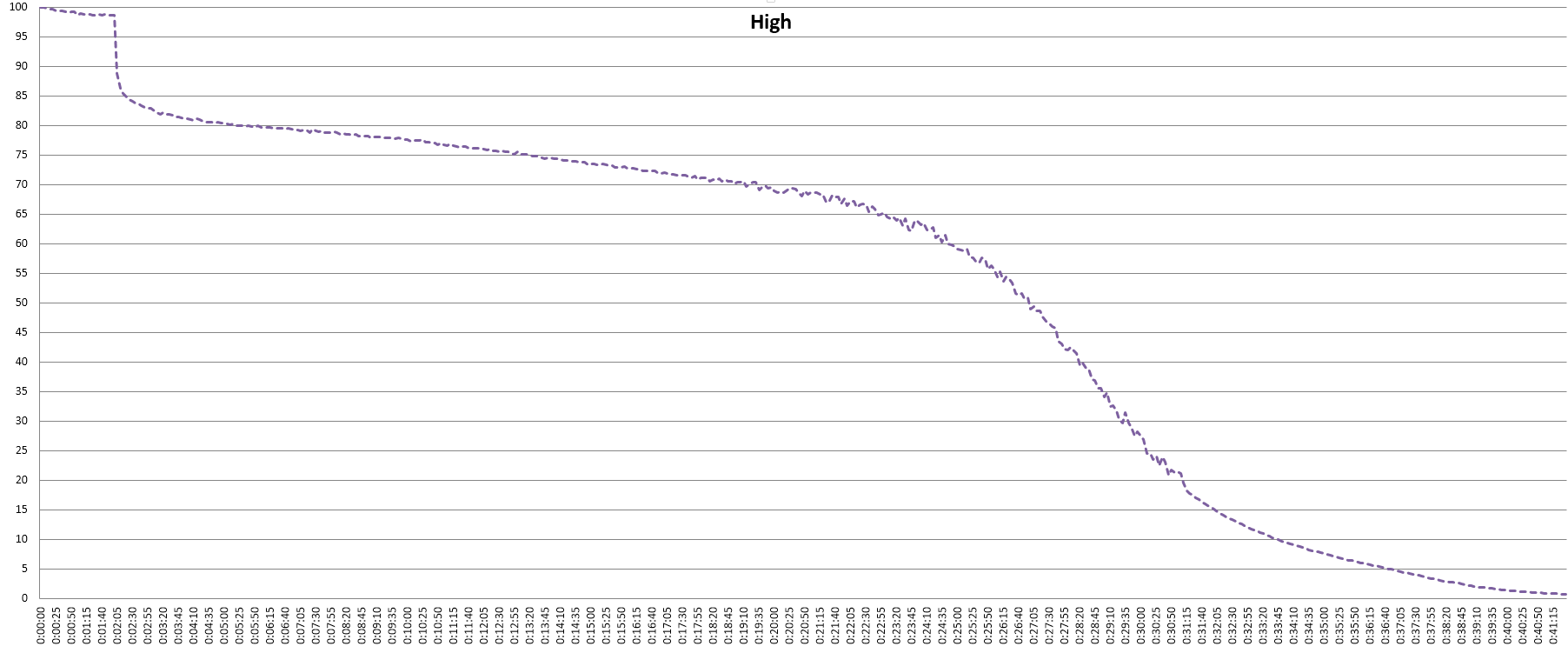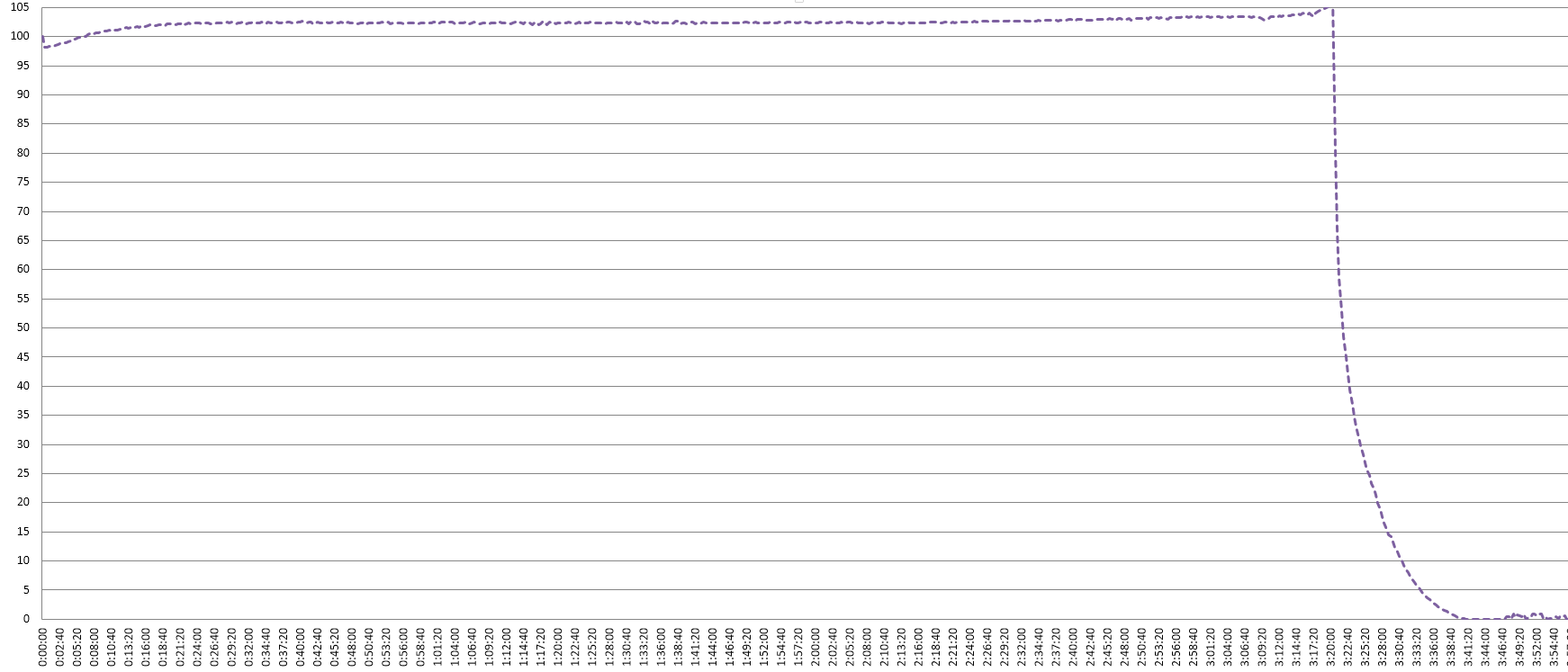 OVERALL IMPRESSION
One more nice small gem from Lumintop. Of course, with such a price, it`s target audience is audience that know words like Nichia and Hi-CRI (you, guys). But, it`s not that sort of collectable thing that stay on shelf and not supposed to be used in real life (like Sunwayman T16R CU, for example). Tool Ti is functional as keylight as well as good looking as collectable thing.
There is XP-G2 version as well as Nichia, but I`d prefer Nichia.
With IUARPD5DKPGW codeword, price will be 15% off – 34$.