Review example was provided by Gearbest. Here is link to this model at store.
I`ve already tested pair of similar flashlights (I believe that there actually no more such a lights that utilizes "convex lens + 16340") : Sunwayman TR16 anc Klarus MI1C. 1st one was terrible, 2nd one was ok, but with it`s own CONs. So, being offered to test this one, I thought a while whether I need it or now. But, as a greedy guy, I agreed. And don`t regret (spoiler, spoiler!)
PACKAGE AND APPEARANCE
Utorch package is good thick cardboard box with modest design, the same I`ve seen with thrunite and manker products. Such thick cardboard easily survives any journey from stockhouse to your postbox,
Inside – as usuall. Black foam rubber, and flashlight within. Package also incudes: o-rings, charge cable, manual and 16340mah battery.
So, here it is, review hero.
As you expect from 16340 light, it is really short, just 59mm of black matte anodized body.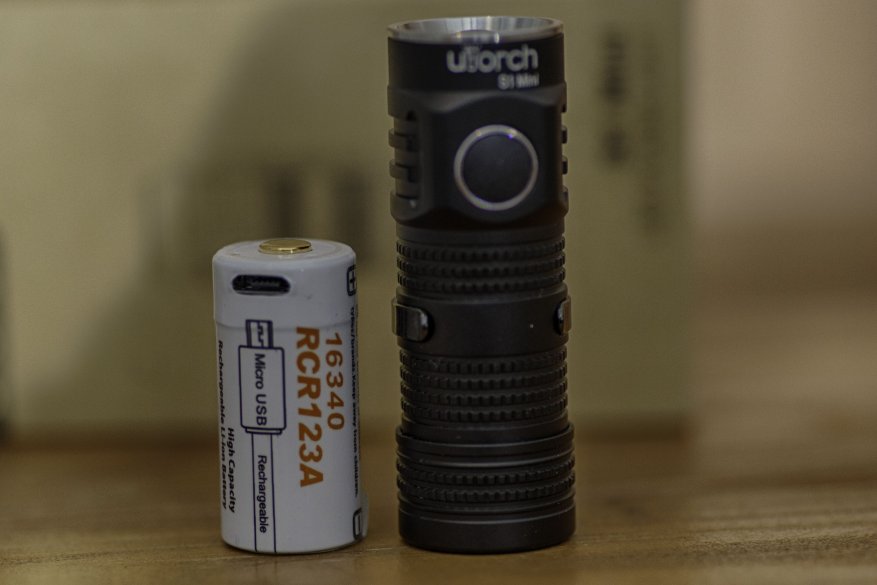 Threads are small, well lubricated. Tailcap moves on them smoothly with no problem.
Spring at at tailcap is thin, but, well, it shouldn't` be thick as amperage here is low. So, it is normal for such a flashlight.

As such flashlights should be as much compact as possible, even extra 3-5mm of spring at head at counted, so here we`ve got contact plate. But, that`s the same for all the rest 16340 lights, they are not the sort of flashlights where spring at head is real need at all.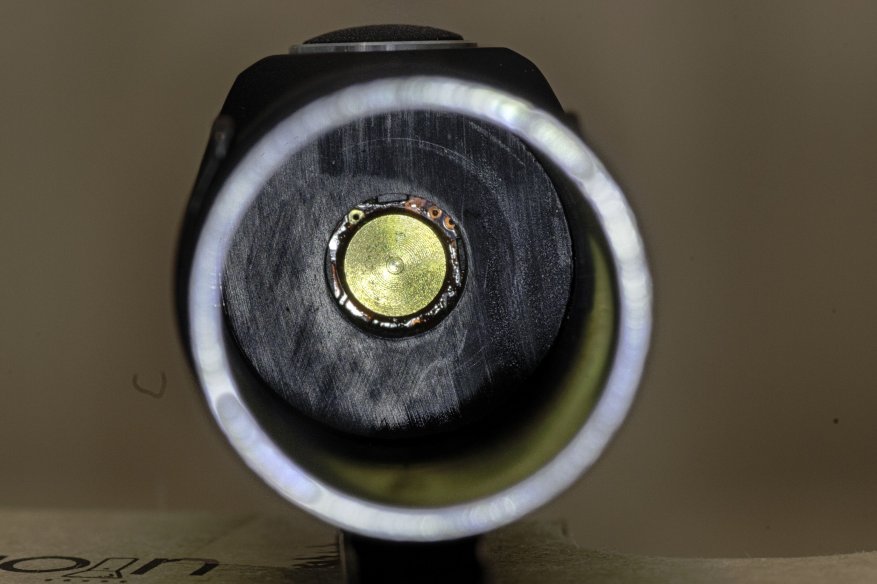 Knurling is unusual, rectangular. Actually, for such small flashlight any knurling will work. As flashlights entirely fits into palm, you cannot drop it. And clip adds a lot to firm grip here, I think even more than knurling itself.
Cooling ribs are small, but OK according to size of Utorch. Something about 1-2 mm deep
Here we get CREE XP – L HD V3 + convex lens. That is really not for wide audience, for fans of lense lights. I`m not one of them, frankly speaking. Beware! Specs says there is HI version, but you can definetely see dome above LED. And there is no use to put dedomed LED beyond lense. at least i dont see any. -)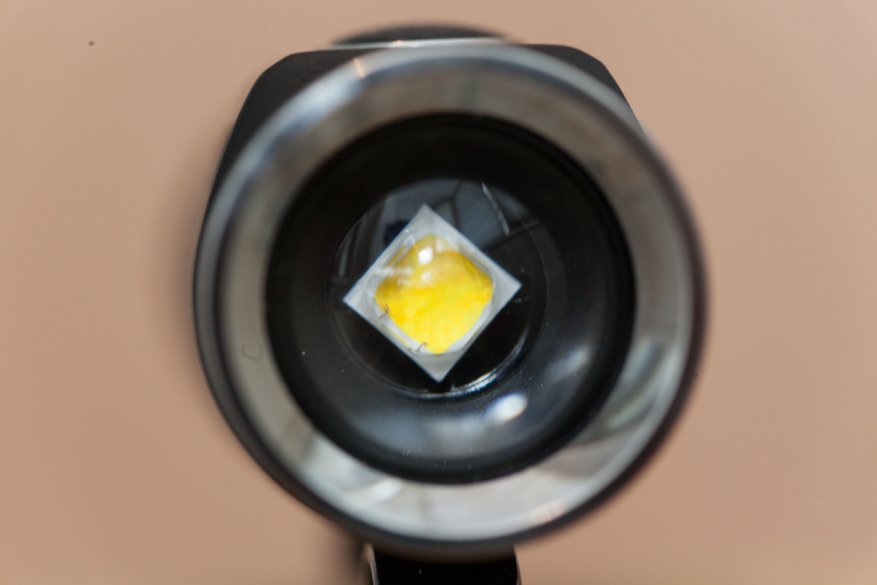 magnet is strong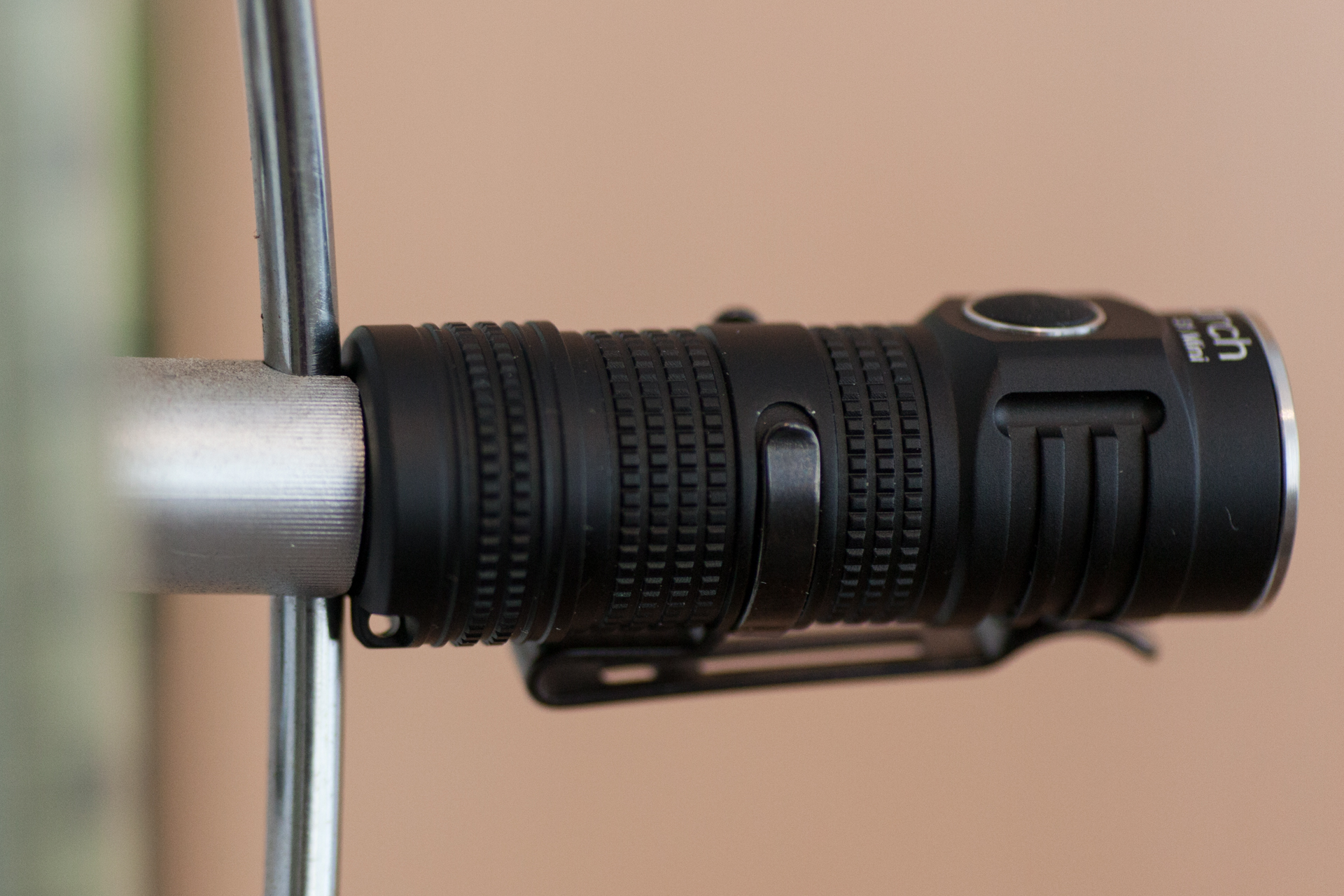 Button is small, but as there are a special place for finger in clip, you 100% hold flashlight correctly with finger always upon button.
https://www.ixbt.com/live/uploads/images/04/96/13/2018/03/13/dfd019e4a4.jpg!

Overal impression is positive. This model doesn't look and feel as best that i`ve seen in 16340 segment of market – olight S series, but still it is good. Especially good when we say about Utorch, brand with roots laying deep in fog.
UI
not tricky
There is mode memory
On with short click \ OFF with long
Cycle through low-mid-high with short clicks
Instant access to moon from OFF with long click
2 clicks in moon activate strobe\sos\beacon
Manual says this: Time off function: in any brightness level, double-click the button
the light flashes once — short time function — 3 minutes after the flashlight automatically shut down
the light flashes 2 times — long time function — the flashlight will automatically shut down after 9 minutes
I couldn activate this feature. But as I 100% don't need it, that`s ok for me.
I like smooth gradual rise and fall of brightness when cycle through modes.
There is lock in\out with 4 sec hold button.
UI reminds me of Olight. Reminds in positive way.
PERFORMANCE
moon 0.5 – low 7 – mid 100 – high 600 lum.
NW light looks a way better in lens flashlight than CW. Last one seems to be blueish.
Just compare it with Klarus Mi1C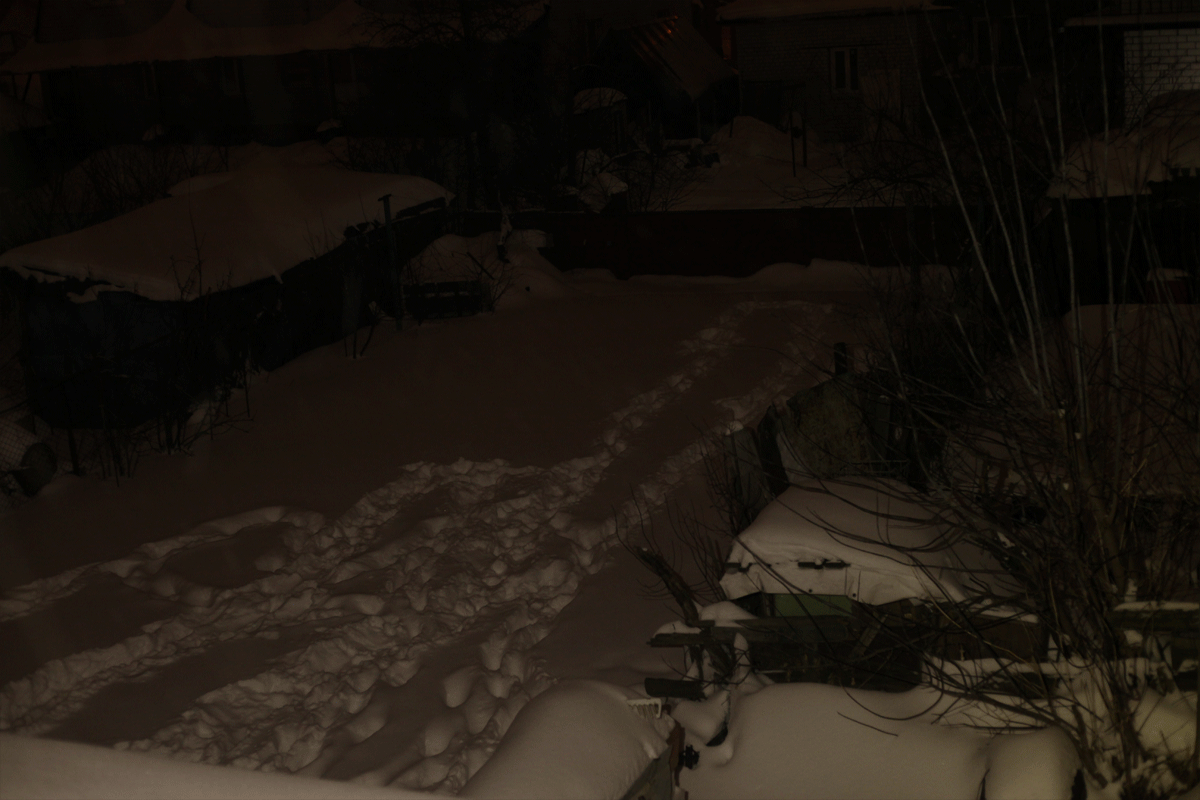 There are no WPM shimmering at any mode
Battery is Lumintop. Capacity is real, 620mah. There are trendy micro-usb charge port with LED indication. 0.4A charge amperage.
!
Convex lense means that light distribution is exactly what you expect. Bright evenly lit round with darkness outside. I don`t like this. But I know people who do.
There are no throwing ability as all the light goes sideward. Instead flashlight illuminates a lot of area around. I`d say 15-20meters in turbo is it`s limit.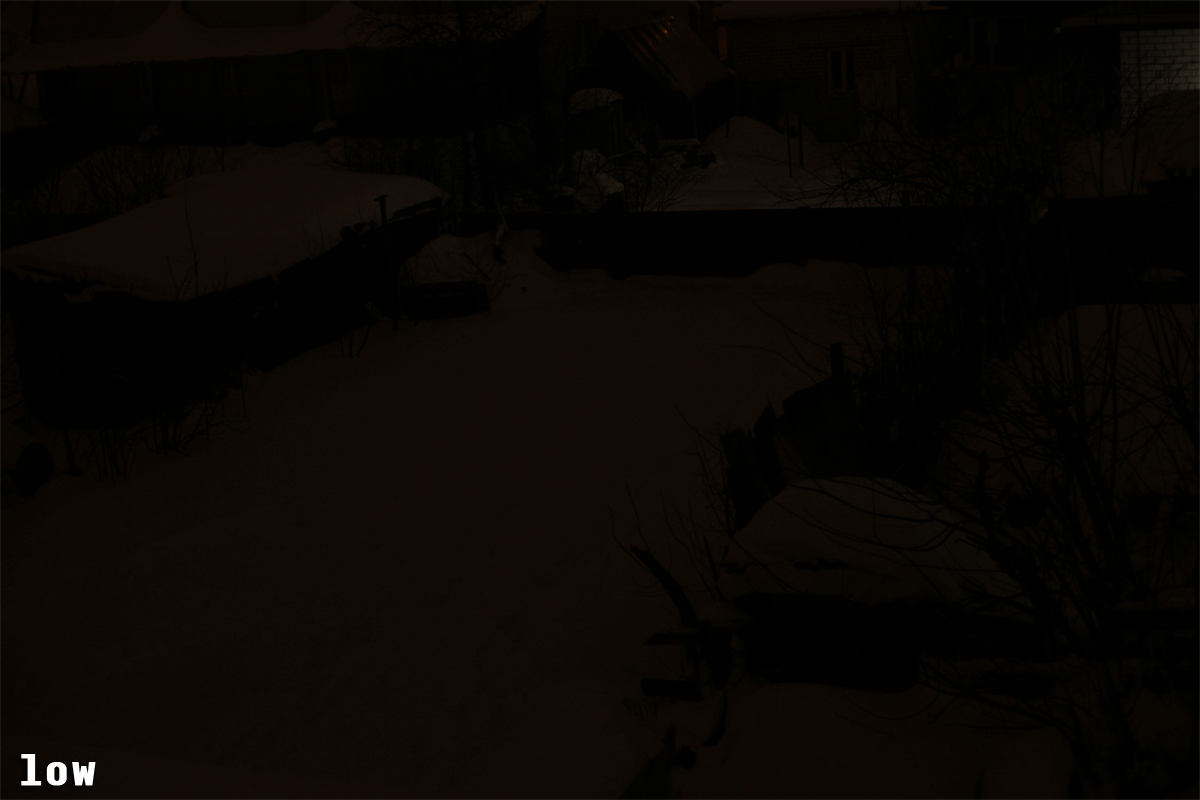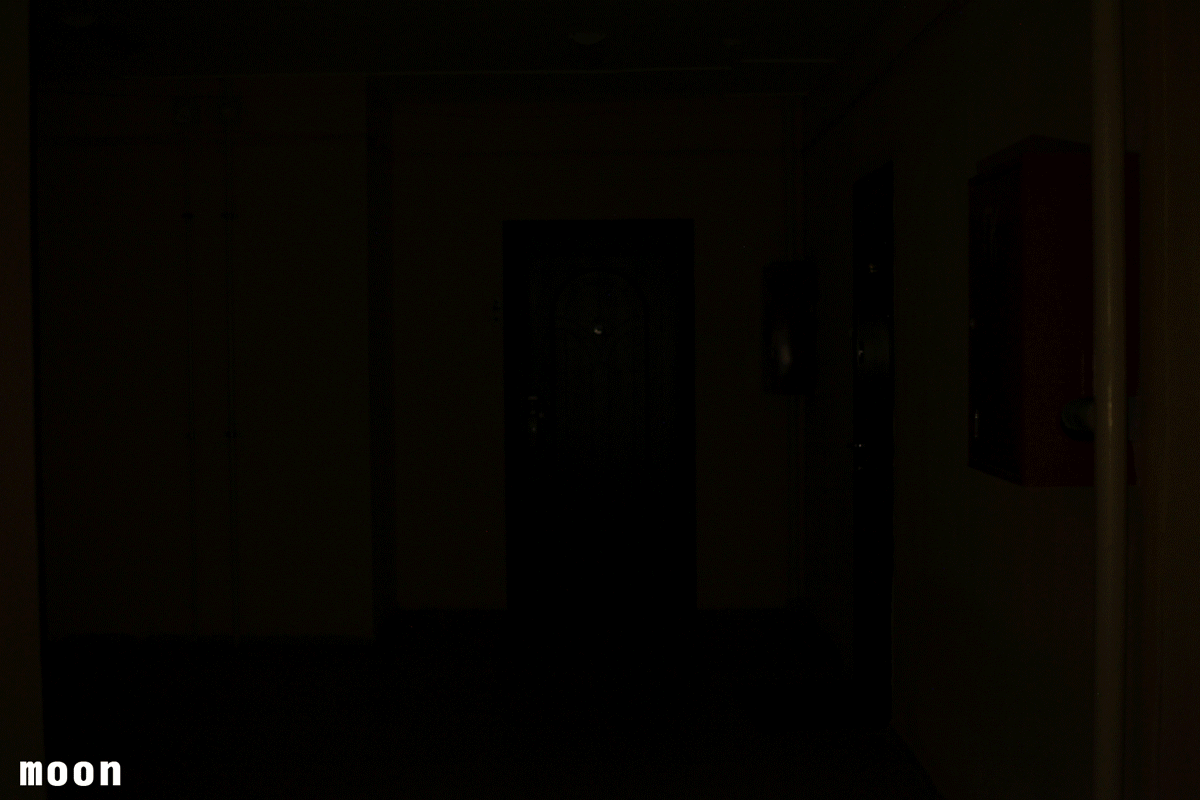 Range of modes is good, in close area you`ll be ok with low-mid. BUT! It certainly lacks mode between mid and high. Moon is reaaally dim.
Light is well stabilized.
OVERALL IMPRESSION
I find this model better than Mi1C, not to say than T16R.
Build quality is good, light is good (as it an be good for lense light).
They only one CON for me is lack of mode between Mid and High
For price\functilonality ratio I say that`s best choice for those who need 16340 light with lens optic.
I`d pick other Utorch, UT01
but Utorch S1 will definitely find it`s own buyers who need exactly such light in such size.
With discount code USMINI you can buy NW \ CW version fo 26.99$