Varta Energy AA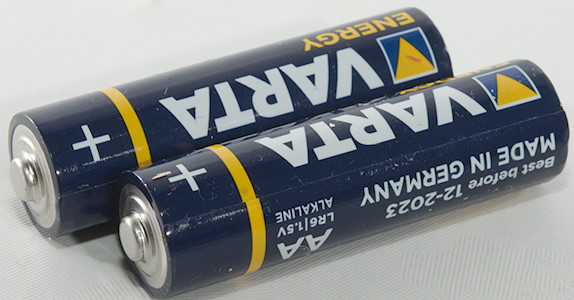 Official specifications:


Battery Size: AA

Height: 50.5 mm

Weight: 23.2 gr

Electrochemical System: Primary Alkaline Manganese (ZN/MNO2)

Voltage: 1.5 V


I found some cheap alkaline in the local supermarked from a big German brand.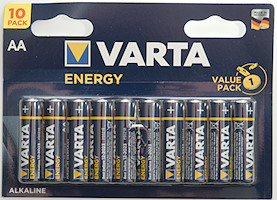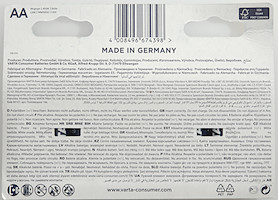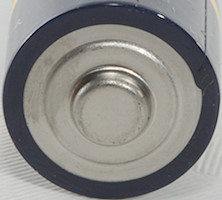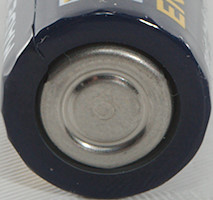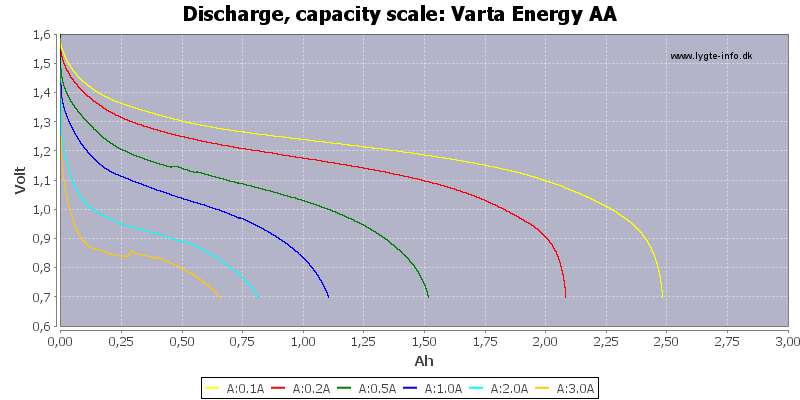 Discharge curves looks normal for alkaline.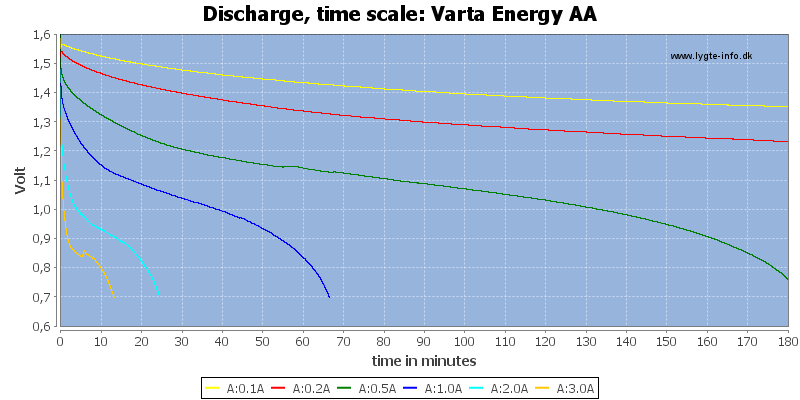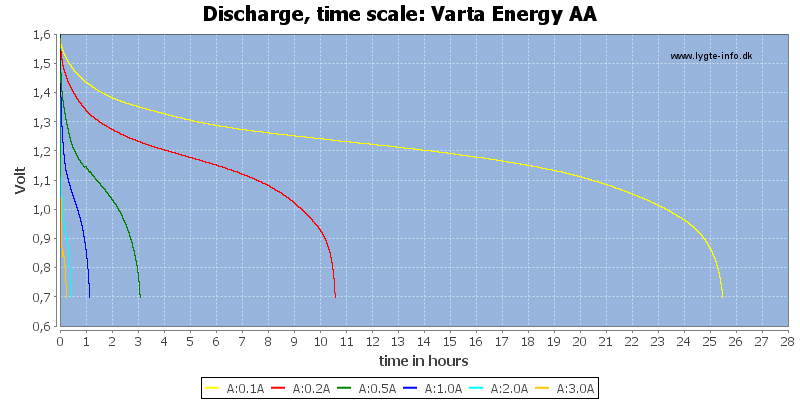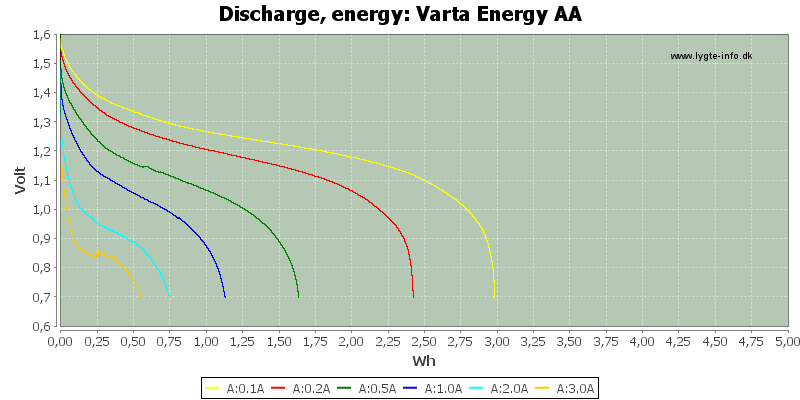 Conclusion
The capacity is normal for AA batteries (some premium types have slightly more capacity).
Notes and links
How is the test done and how to read the charts
Compare to other AA/AAA batteries: Alkaline/NiMH/Lithium